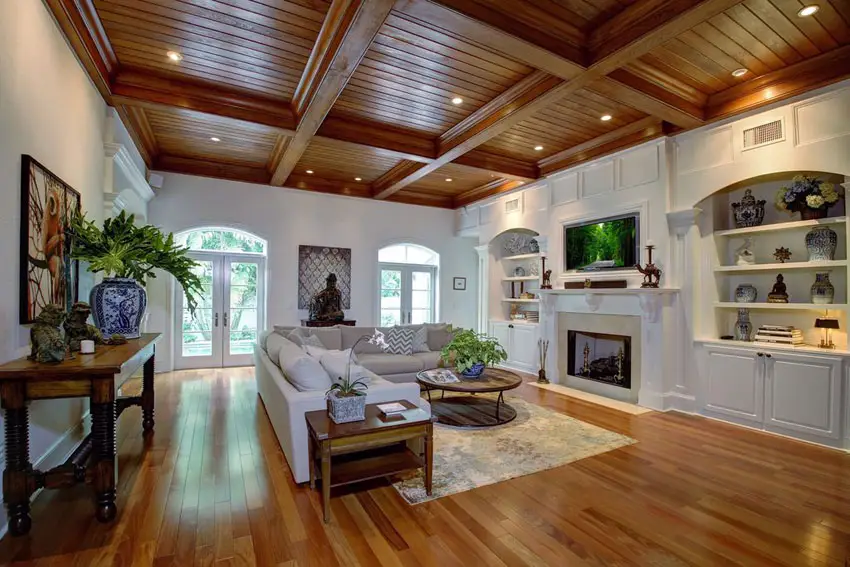 Welcome to our page on finding the best floors for dogs in the home. Unlike any other animal, dogs have a stronger connection towards human beings in every way. Dogs are more than mere companions for human beings, they're a part of the family. It is important to carefully think of your home environment to make sure it is suited for your dog. Below we'll take a look at the best flooring for dogs and which types are easier to maintain and stay looking beautiful.
Among the many types of flooring, certain types are better suited for those with pets so they can move around stress free. When considering flooring options it is important to think about you and your dogs lifestyle to choose a type of flooring that fits you better. These floor types each have their own pros and cons. Overall, there are many types of flooring that can be used. For an example, the best floors for dogs are hardwood, bamboo, cork, laminate and vinyl.
Best Wood Flooring for Dogs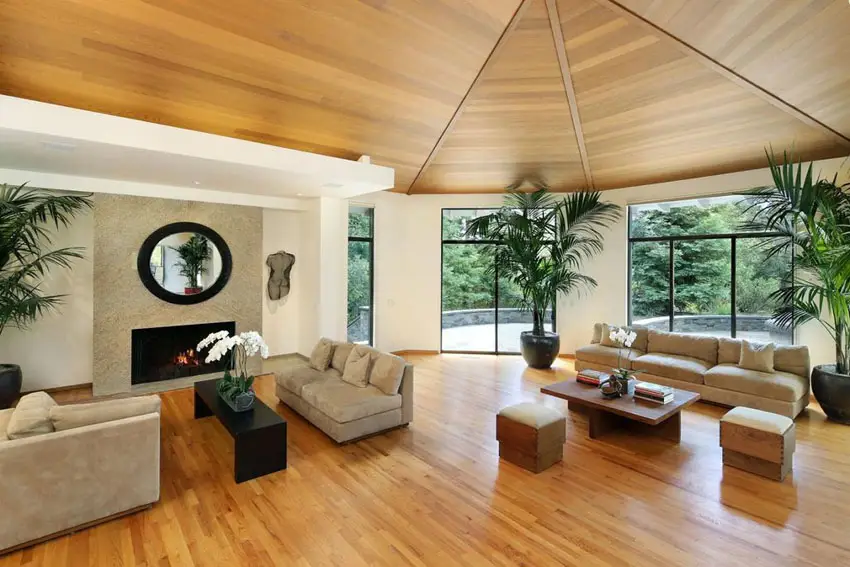 Hardwood flooring – Hardwood flooring options comes in handy as wood flooring for dogs in a great variety. Oak, Cherry, Mahogany and Bamboo are a few to be used as hardwood flooring for pet friendly houses. The quality of scratch resistance, and the varieties of colors and finishes and ease of maintenance are a few advantages of these types.
The main disadvantage of hardwood flooring is the vulnerability towards water damage and spills. Dogs can also find it hard to maintain traction of hardwood floor surface, which can cause slipping. These, being the primary drawbacks hardwood flooring affords many other advantages for dog owners.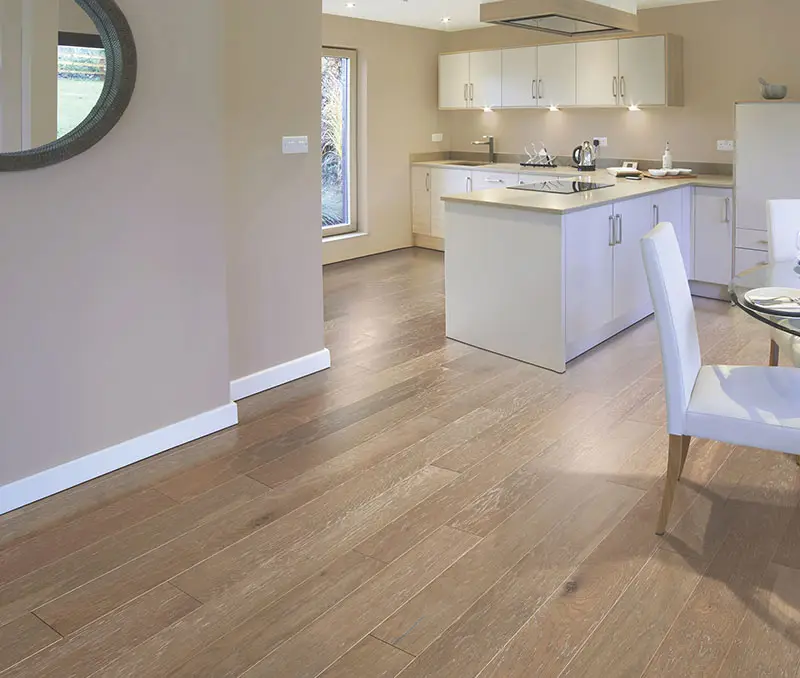 Engineered hardwood flooring – The best dog friendly hardwood flooring is the engineered hardwood flooring that offers a very tough finish. Engineered hardwood flooring offers the same aesthetic of a natural hardwood flooring with additional advantages. For an instance, the top layer is designed of an appealing hardwood layer whilst the bottom layers offers greater stability in keeping with certain breeds of dogs at home.
With a versatile selection engineered hardwood flooring is even water resistant than the natural hardwood options. Being a steady flooring, chances of wearing of the floor are minimized. These types of characteristics are of higher importance when keeping pets at home.
Types of Flooring for Dogs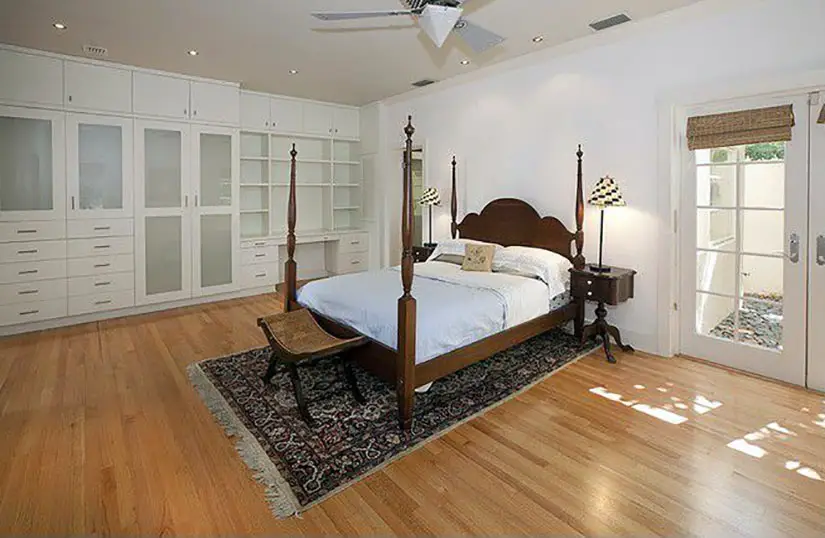 Bamboo – Bamboo is one of the strongest types of wood flooring, standing at the top of many natural hardwoods. Bamboo flooring is more scratch resistant than many types and is quite easy to maintain especially where it pertains to having a pet.
Although, bamboo is pretty resistant to water compared to hardwood, safety measurements should be taken to avoid exposing water to the floor longer than necessary which might distort the bamboo wood floors. Visit this page to learn more about bamboo flooring pros and cons.
Stone tile – Stone tile flooring can be a great choice for those with dogs as it is extremely scratch resistant and easy to clean and maintain. The drawbacks are stone tile can be very slippery and the a hard surface on one's feet. Not to mention stone tile can become a very cold surface to walk on for those who like to go barefoot around the house.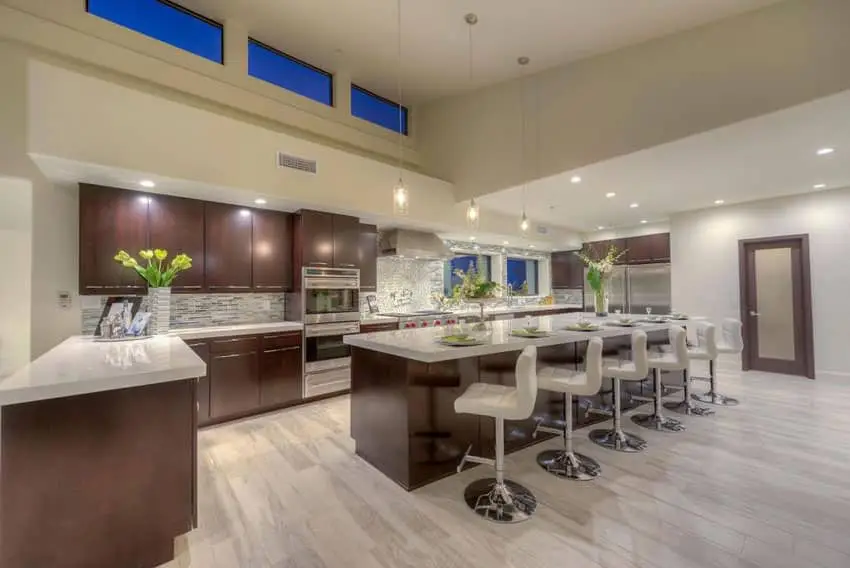 Laminate – With some of the looks of hardwood flooring without many of the upkeep issues, laminate flooring is a good option for families with pets. Laminate flooring is easy to maintain, water resistant, less expensive than hardwood and does not scratch easily. However, with all those pros there are a couple of cons, which are the longevity and slipperiness of this type of flooring. Laminate will last a long time, just not near as long as a well maintained hardwood surface. Additionally, pets can easily slip unless you choose a laminate flooring with a textured or embossed surface or add an extra area rug over the top.
Best Laminate Flooring for Dogs
Sharing a similar outlook of hardwood, laminate flooring is another great option for a pet friendly house. Mostly the type of laminate flooring that you purchase might depend on the breed of the dog you own. For example, smaller dog breeds may not necessarily require a durable laminate flooring where larger dog breeds that weigh up require durable and stable laminate flooring.
Types of laminate flooring – Laminate flooring is made in variety of ways namely HPL and DPL.
HPL(High Pressure Laminate) floors are much more suitable for pet friendly houses because of its stability than DPL(Direct Pressure Laminate) flooring.
There are types of laminate flooring types that are designed specifically for dogs. AC(Abrasion Class) ratings of AC3, AC4 and AC5 are the best fit for dog owners who are looking for handle the traffic in the house.
Alloc Laminate, Quickstep Laminate and Tarkett Laminate offer the best laminate flooring for dogs and are overall a pet friendly floor choice.
Best Vacuum for Dog Hair on Hardwood Floors
Dog hair can be a major problem for those who own dogs. The cleaning of the hair on hardwood floors can be a seemingly overwhelming task for house owners. Nowadays, there are many types of vacuum cleaners that are designed for the problem that many pet owners face, in particular. But choosing the right vacuum for you can be another challenging task, as well.
Dyson DC41 Animal Complete Upright Vacuum Cleaner is one of the best pet hair vacuum cleaners in the market. Dyson vacuums are mainly designed for pet owners, as a solution to face the problem of pet hair shedding on hardwood floors. The vacuum is designed with a strong suction power that could suck up other dust and particles, too. Dyson being one of the trusted brand, comes with additional equipment and packaged with a 5 year warranty.
Dyson DC-41 – Source
Best Way to Clean Up Dog Hair on Wood Floors
If you are a dog owner, certainly your dog might have left you with the curiosity of cleaning its hair that is shed on your hardwood floor. This, definitely requires knowledge on cleaning hardwood floors either with vacuuming or mopping or even by sweeping. The best and the most practical option is the vacuum the dog hair that is spread on your wooden flooring.
It is advisable to purchase a light weight and a simple vacuum to clean out the dog hair on a daily basis. There are robotic vacuums available in the market that can support you in cleaning your dog hair on the wooden floor.
But if you come across problems such as snagging of dog hair, a layer of wood sealer will do enough good to achieve a perfectly smooth even finish on your wooden floor.
Best Broom for Dog Hair on Hardwood Floors
The Furmover Broom works perfectly for picking up pet hair and human hair, all the same. Unlike traditional brooms, Furmover collects all the fur and hair many times in a single sweep. It is simple to use, and much effective and practical at the same time. What is unique about, Furmover is the broom head that is made out of natural rubber. Which results in its durability and efficiency as well.
What is special about the broom is the static charge it creates. As a result the hair will stick to the broom, making the cleaning much more easy. The other dust particle will sit next to the broom on the ground because of the special mechanism.
Furmover Animal Hair Rubber Broom – Source
The rubber bristles of the broom head creates a sort of barrier wall not letting the dust particle go through the broom bristles. Furmover is an exceptionally well designed brooms mainly targeted for dog owners and for the use of salons as well.
If you found this article useful you may also enjoy this one on the best couches for dogs.
Related Interior Design Articles You May Like:
Types of Flooring Materials – Engineered Hardwood Flooring in Kitchen – Eco Friendly Flooring