Find out the different wood flooring alternatives including the types of floor materials that look similar to wood but aren't, and the best wood floor alternative that comes close to solid hardwood.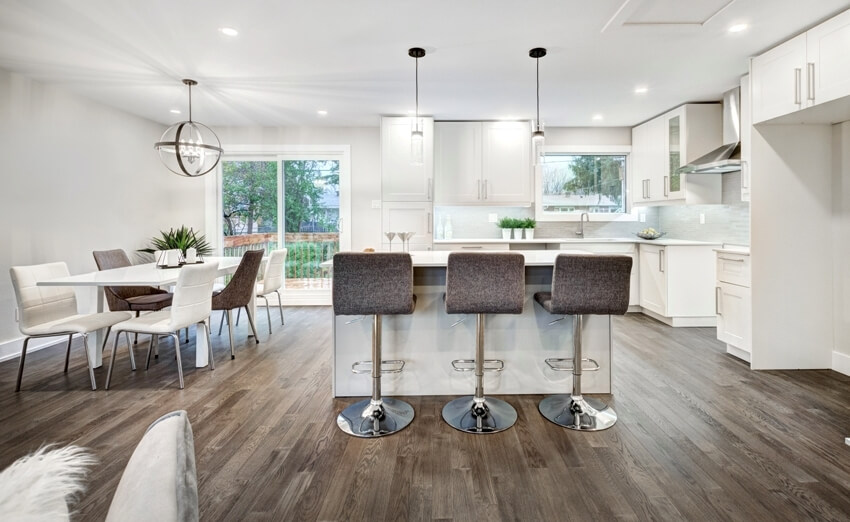 Wood flooring looks beautiful in any home and have been a popular pick for years with a huge variety of wood flooring types and styles available. Hardwood floors add a unique elegance to a home, and it is also one of the most expensive types of flooring.
Wood flooring is not always the most durable, and there are many wood flooring alternatives to achieve the look of hardwood at a lower cost and without worrying about durability. These wood flooring alternatives are less prone to wear and tear than hardwood flooring, and they're often easier to clean and maintain.
What Are Wood Flooring Alternatives?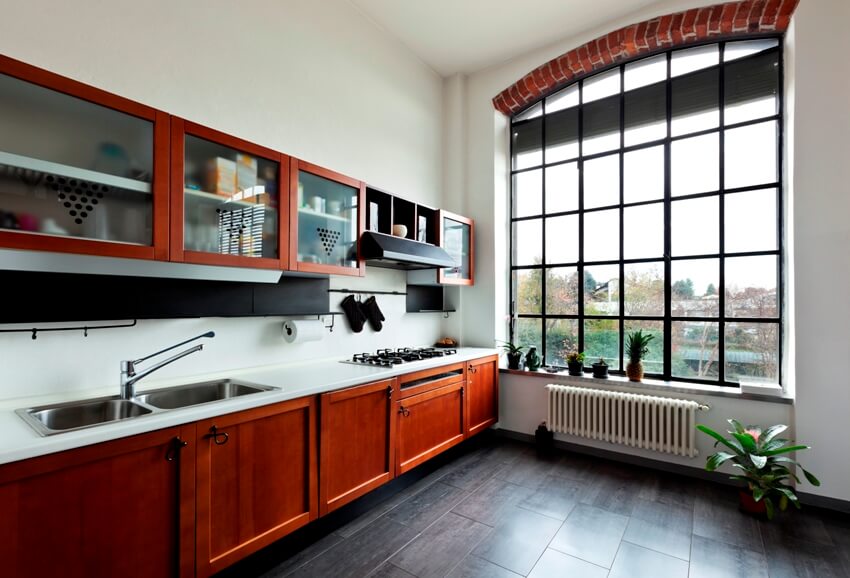 There are many reasons why homeowners are considering alternatives to hardwood floors. Some causes of opting for a wood floor alternative are the cost of materials and installation and the desire for a product that is waterproof or resistant to moisture.
It may also be that they live in a location where solid hardwood isn't approved for installation or there may not be enough supply of solid hardwood. There are also properties that have a concrete sub-floor in which homeowners want a product that can go directly on top of the concrete.
The following list provides alternatives to hardwood floors that can be right for your home and lifestyle.
Wood-Look Vinyl Planks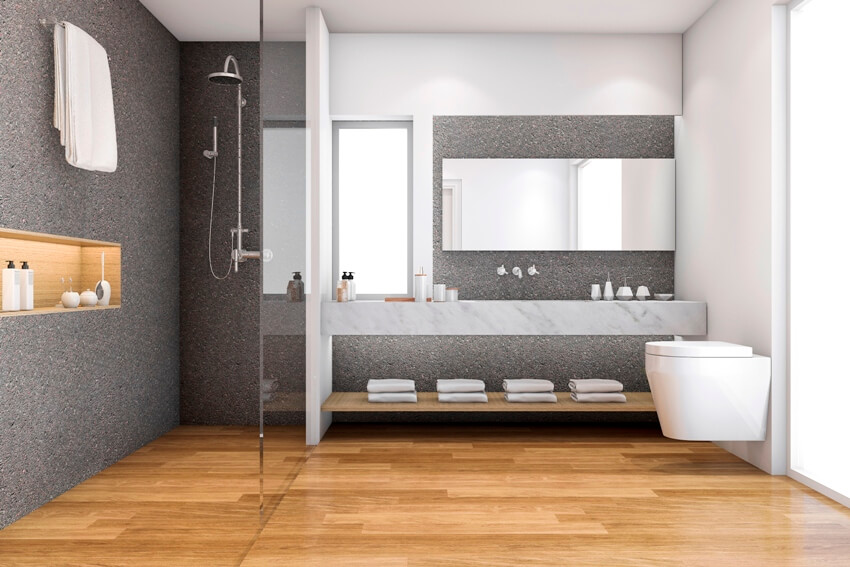 For those who are looking for the visual appeal of wood without the high price tag and the ease of maintaining them, usually opt for synthetic material such as wood-look vinyl planks. This material is are also called luxury vinyl plank flooring or LVP.

Wood-look vinyl planks offer a similar style statement and mimics the appearance of hardwood plank flooring for less. They are the most popular hardwood floor alternative in the market today and are tougher and more versatile than ever.
Wood-look vinyl planks are durable, comfortable to walk on, and features a waterproof option making it ideal for kitchens, bathrooms and laundry rooms. It one of the easiest flooring to install since most wood-look vinyl plank floors come as click-together flooring.
Laminate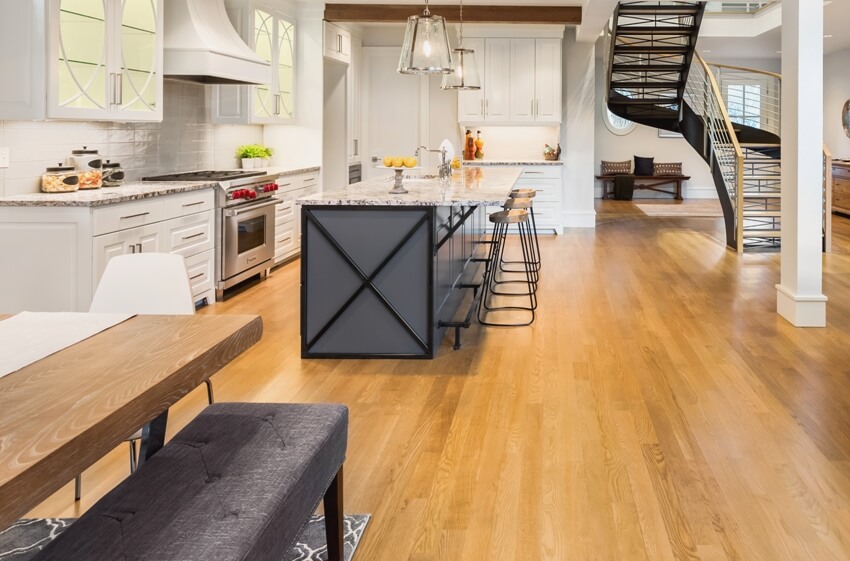 Laminate flooring is one of the most durable, attractive, and inexpensive flooring alternatives. It's available in a wide variety of styles and colors and has improved steadily over the years.
High-quality laminate is almost identical to the different types of flooring it's made to imitate, such as wood, stone, and other natural materials. It is resistant to water, stains, and great for high-moisture rooms making it a popular choice for high-traffic areas including bathrooms, kitchens, and hallways.
Laminate flooring is simple and easy to install due to its click-together feature. They can be installed by mixing and matching various widths and styles to create a unique wood floor patterns for your home.
Maintenance is easy and do not require any special cleaning solutions. These type of flooring alternative can be installed easily on top of tile or concrete flooring as long as you add an underlayment.

Porcelain Tile

Porcelain tile is a new variety of ceramic tile used as a flooring alternative to hardwood floors and becoming popular since it comes in a variety of sizes, colors, and designs, which resembles natural stone, marble, and wood textures.
Made from clay, and other natural materials blended together and fired at higher temperatures. These porcelain wood tiles are also known for their strength and durability. It is a better choice for spaces with fluctuating temperatures which makes it a more reliable option for heating solutions since it is denser and much less porous than other tile varieties.
Porcelain is highly resistant to normal wear and tear and damage, and most likely to last for many years. They don't require any special sealing to keep out water, don't harbor bacteria since they are moisture-resistant, and are quite simple to wipe off and keep clean over time.
Natural Bamboo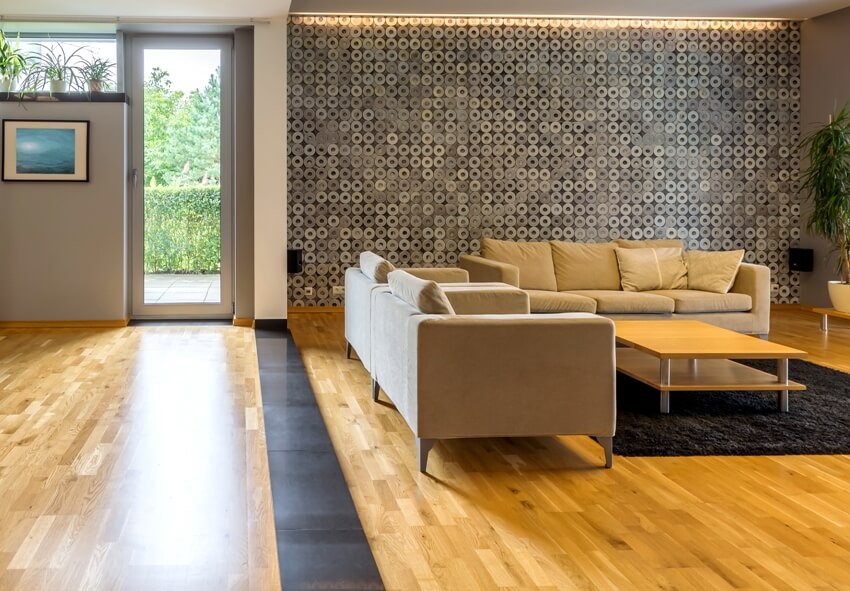 Natural bamboo flooring is considered as a sustainable as well environment-friendly product for flooring alternatives which demonstrates classic beauty and appeal.
It is also important to know that bamboo is actually a grass, since it is often misclassified as hardwood. It is less expensive, with having a wide range of natural textures and characteristics.
It can also adapts well to coloring through the use of stains or carbonization. Older bamboo shoots provide in thicker and sturdier boards. Using small amount of water and cleaners are safe for weekly mopping or cleaning up spills.
Cork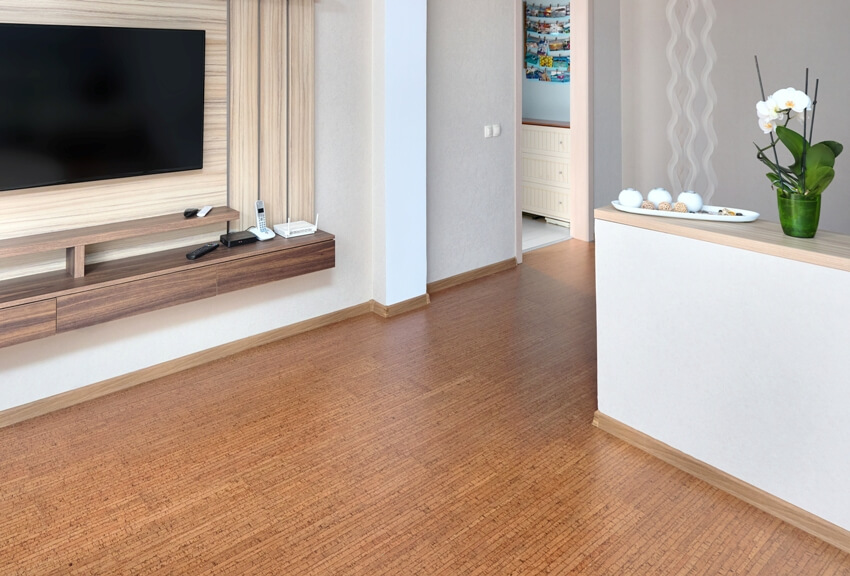 Another renewable flooring alternative is cork flooring that is available in both tiles and planks. The cork floor provides a natural ability to insulate and absorb loud noises, as well as resistant to insects, mold, and mildew. Sustainably harvested and environmentally friendly, cork flooring offers a unique texture and soft cover into any space.
Although it may not be suitable enough for high-traffic areas, its cushioned surface, shock absorption qualities, and exceptionally good insulating properties make it a solid choice for spaces where you spend longer time standing.
In terms of maintenance, cork flooring is easily maintained by sweeping or vacuuming at least once a week. A gentle pH balanced product can be used to clean up liquid spills and you have to reapply wax or protective finishes once or twice per year.
Linoleum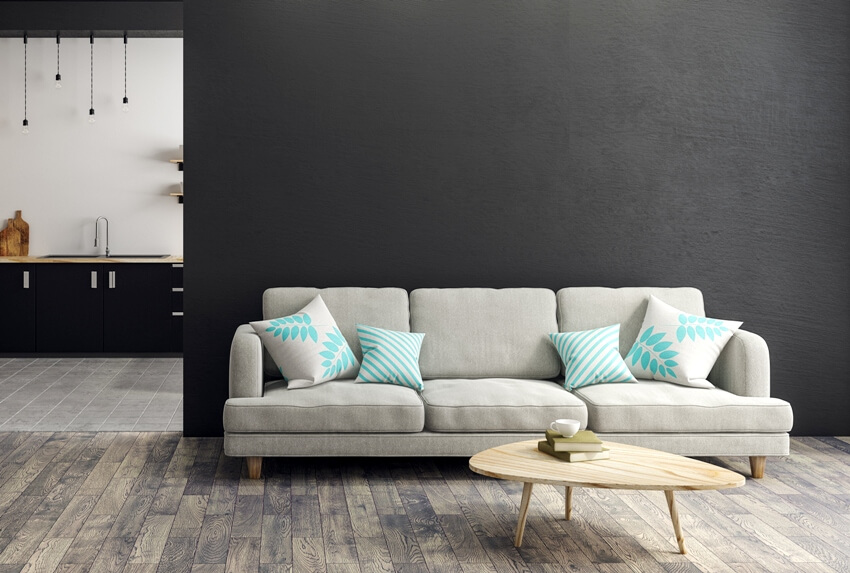 Linoleum flooring is a versatile, durable, and economical alternative flooring. It is coming back in style with its wide variety of designs and colors, including options that simulate wood or stone. This easy-to-clean material requires only occasional mopping and sweeping.
Linoleum flooring is water-resistant, scratch-resistant and can conceal wear and tear much better than vinyl flooring. It also offers a comfortable feel that is suitable in almost any room of the house.
Linoleum is making a comeback and is catching on as a sustainable flooring option. The raw materials are renewable, recyclable and biodegradable. Also, installation cost of linoleum flooring is more economical. See how linoleum compares to laminate flooring here.

Painted Plywood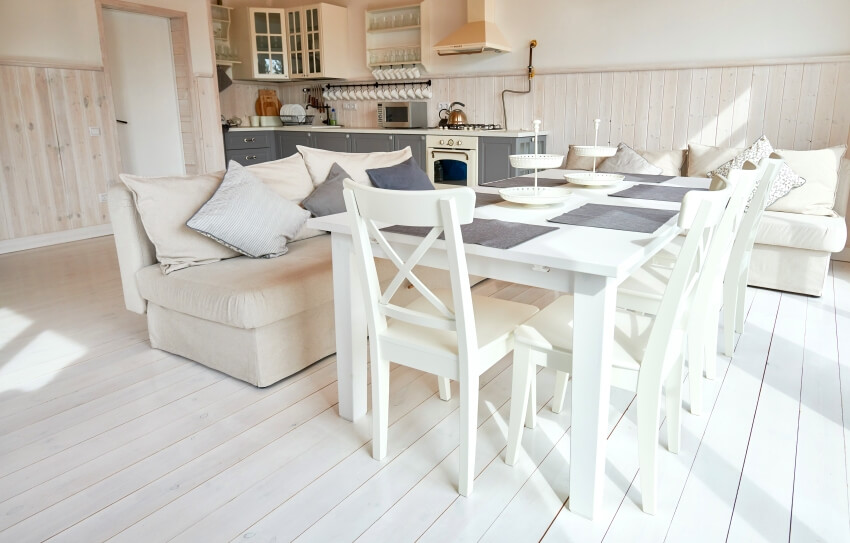 While still technically wood, this choice is still considerably less expensive than other wood options. Since all houses feature a plywood subfloor, painted plywood flooring is now becoming popular as an affordable residential finish flooring. There are two basic ways to make plywood as a creative alternative flooring.
First, remove the carpet or any existing flooring and paint the plywood subfloor beneath. Another way is to install new plywood which can be cut into different shapes or planks and then painted.
You can also paint stenciled designs on the plywood or apply paint that mimics wood grains or marble textures onto the plywood flooring. Keep in mind that plywood is prone to water damage, it is recommended that you apply a waterproof sealer after painting your plywood floor.
Carpet Tiles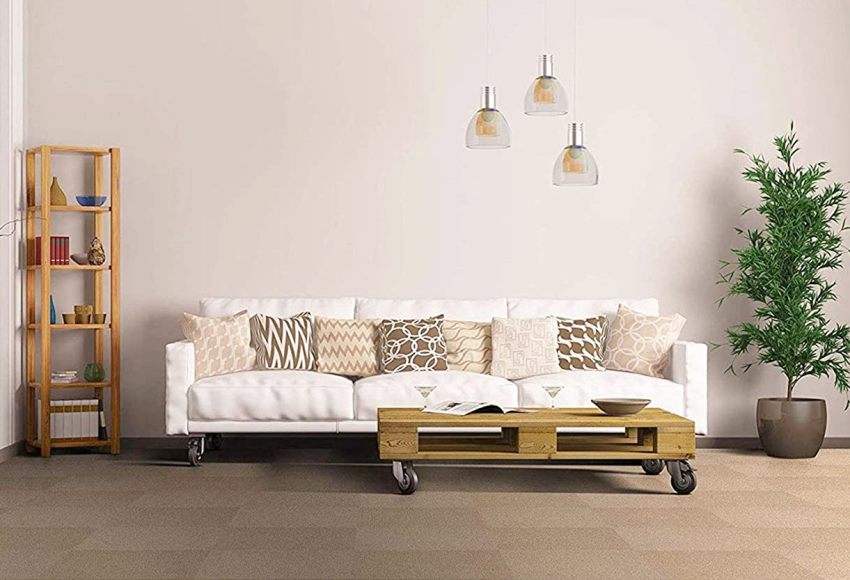 See this self adhesive carpet tile at Amazon [sponsored link]
Carpet tiles flooring allows you to create a unique design for your space since it come in a number of colors, patterns, and textures. It is also an inexpensive alternative to wood flooring since it can be simply replaced in sections.
Carpet tiles are extremely easy to install, and maintenance requires vacuuming at least once per week in order to get rid of dirt and allergens that are trapped in the fibers.
A mild detergent or carpet cleaner can be used to clean spills. Always make sure that wet carpet tiles must be dried thoroughly to prevent mold and keep your carpet fresh. Read more about carpet vs hardwood floors here.
Wood Look Concrete Floors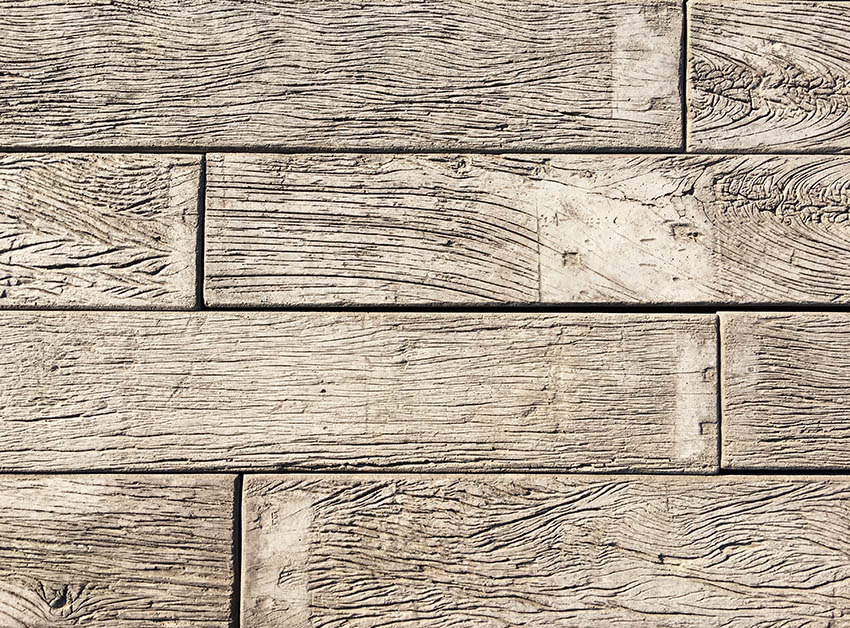 This is one that many would not consider, but concrete actually can resemble wood with the proper application. It can be painted or stamped to give a concrete finish that resembles wood including grain patterns and textures.
To get a floor that closely resembles wood usually requires an expert who is skilled in concrete finishing and staining. That said it is possible to create a wood-look concrete floor as a DIY project.
One method is to use grinding tools over existing concrete that replicates the graining of wood to get the look. Another method requires adding a new layer of concrete and then applying a wood grain texture using concrete trowels and brooms to get the right finish and then staining the surface for a closer color match.
What Type Of Flooring Looks Like Wood But Isn't?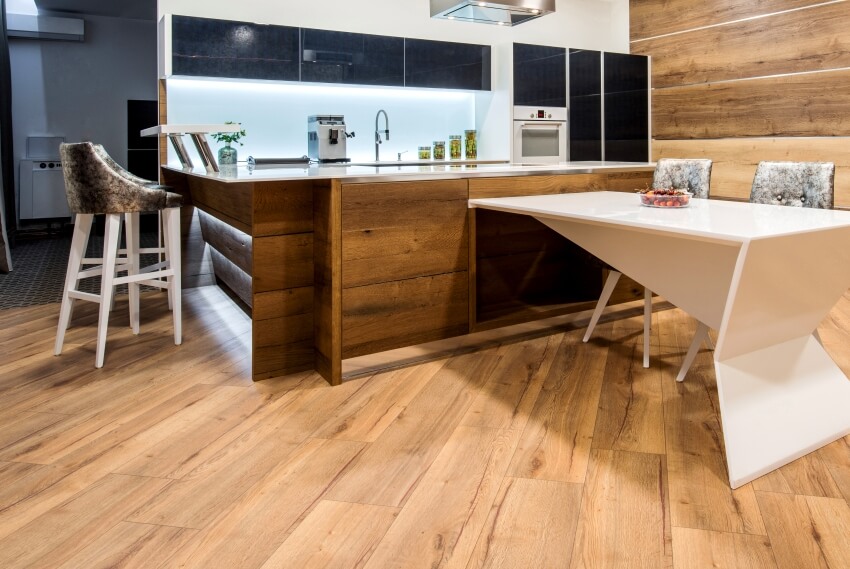 There are wood-look flooring choices available in the market that are affordable, easy to install, simple to maintain, and absolutely stylish.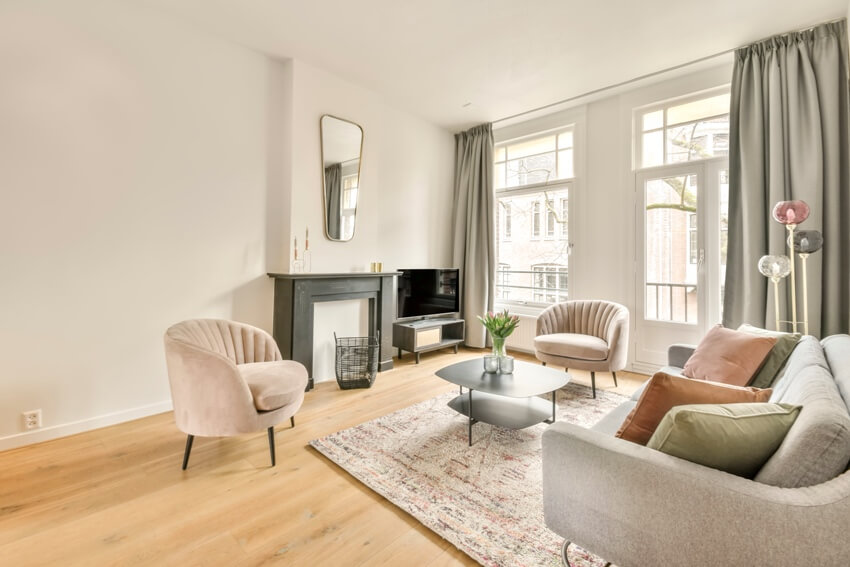 Luxury Vinyl Planks – Luxury vinyl planks are an increasingly popular hardwood alternative made of a realist printed hardwood top layer covered with a clear, protective sheet.
Some luxury vinyl planks have a textured top layer that resembles wood grains to make it more realistic. This type of flooring is also exceptionally durable, moisture-resistant, easy to maintain and affordable.
They are available in a wide range of colors, patterns, and finishes making it one of the best wood-look alternatives on the market. Best of all, luxury vinyl planks have built-in backing that provides cushion and sound absorption. Check our guide to luxury vinyl flooring here.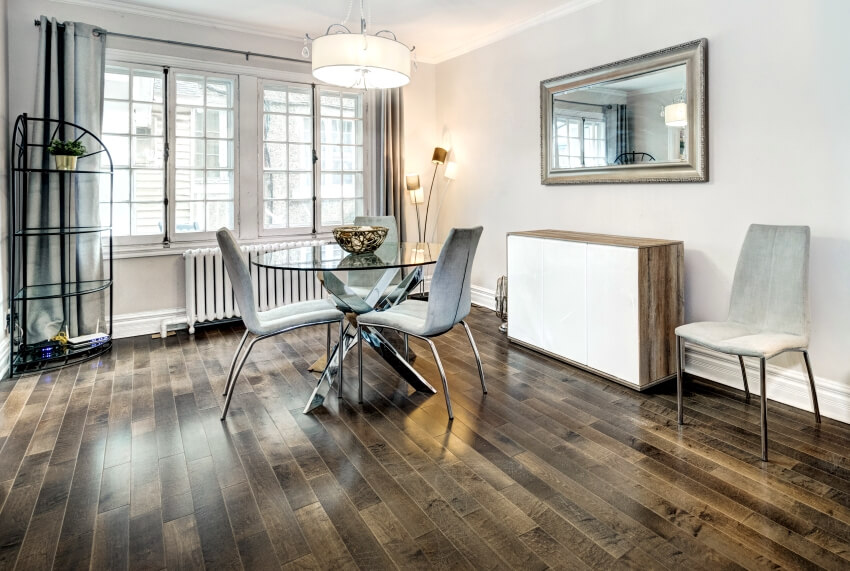 Wood-look Porcelain Tiles – Wood-look porcelain tiles offers the look of hardwood and the functionality of tile. These tiles are resistant to scratches, scuffs, and chips due to their hard and dense composition.
Maintenance of these wood-look porcelain tiles are extremely easy and can be cleaned with mild detergents and water since they are water-resistant.
Since porcelain is non-porous, it is more resistant to staining. Wood-look porcelain tiles are also a sustainable material since they can be recycled at special facilities.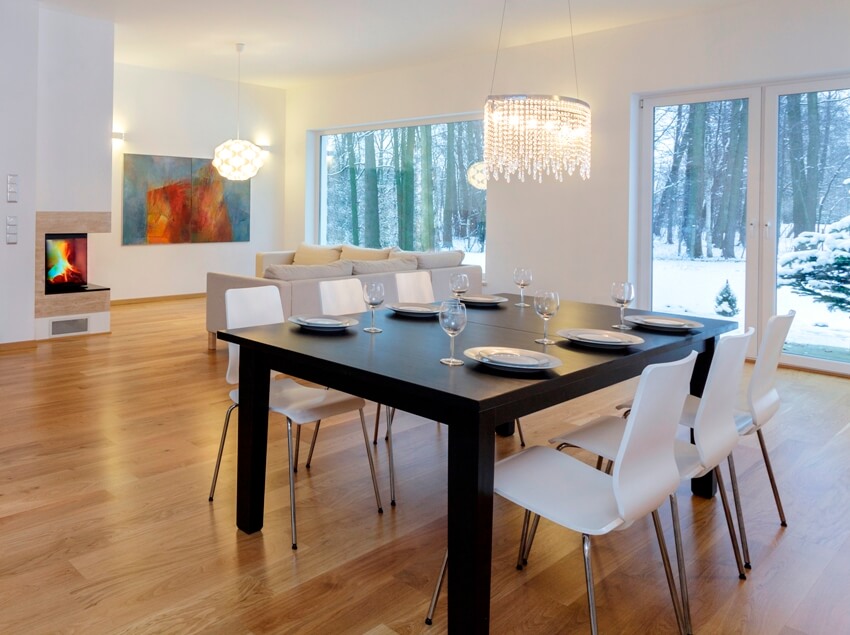 Laminate – Made of high-density fiberboard or plywood, these laminate floors are durable and cost-effective alternative to hardwood. They are covered in a photographic image of different hardwood species with grain patterns and have a clear protective coating. It provides an added benefit of being scratch, dent and water-resistant.
Laminates are a great imitation for a wood flooring that best installed for high-traffic areas. Laminate flooring will resist stains better and they are easier to clean. It offers a variety of styles that looks like high-end wood.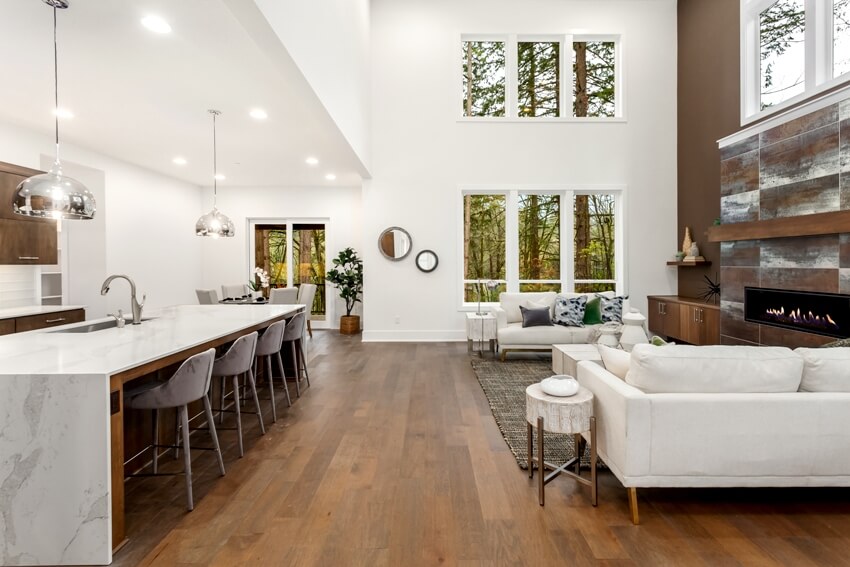 Engineered Hardwood – Engineered hardwood flooring is not the same as solid hardwood flooring nor they are the same as laminate. They have a layer of thin wood veneer of solid hardwood over high-density fiberboard or rigid plywood.
These layers give engineered hardwood its strong base structure which prevents it from expanding with high temperatures and moisture. It has a slightly thinner profile than solid hardwood and yet, it offers durability even in the most high-traffic areas.
Engineered hardwood emulates solid wood flooring but they cost less than solid hardwood floors. Made with an interlocking tongue-and-groove system known as "click-together flooring", these engineered hardwoods are easier to install.
Engineered wood flooring comes in different finishes including oiled, lacquered, and brushed finish. You will have a choice of different wood species, styles, and colors.
The increased durability makes it the best choice for kitchens and high-traffic areas. High-quality engineered wood planks are very much identical to solid hardwood flooring. They are more resistant to warping and more durable when exposed to moisture than solid hardwood planks.
Engineered wood is more resilient to changes in temperature and humidity. Engineered wood planks offers several convenient installation options including being installed over an underlay and with underfloor heating systems.
Best Wood Floor Alternative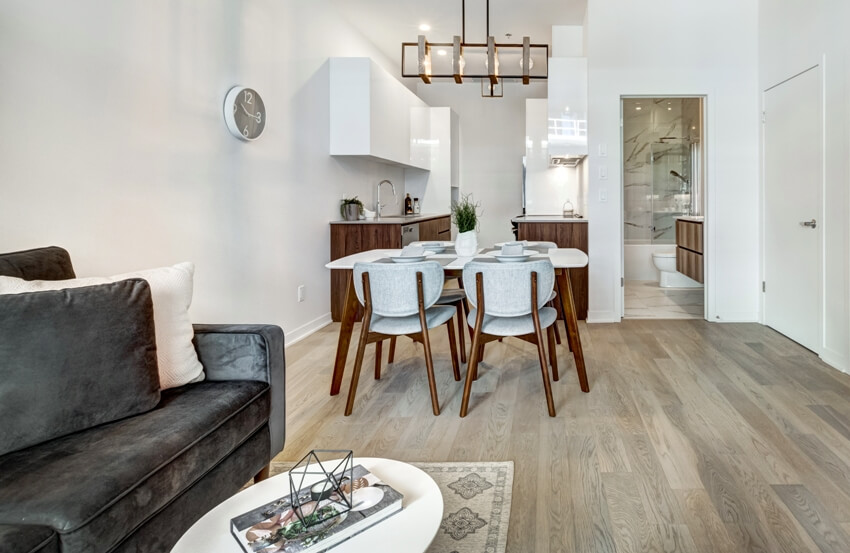 Luxury Vinyl Planks – If you absolutely want an alternative to wood flooring than luxury vinyl planks (LVP) or luxury vinyl tile (LVT) are great options.
Modern LVP has a persuasive wood look and has the advantage of being much more resistant to wet environments and humidity. They have another added benefit of being much less costly when compared to wood floors.
Engineered Wood – The best wood floor alternative that comes close to real solid hardwood floors are engineered wood planks since they actually have a top layer made of real hardwood.
The thin piece of hardwood with bottom layers consisting of bonded plywood or high-density fiberboard, gives additional strength and stability to the flooring. See the most popular types of hardwood floors here.
Engineered wood flooring provides the most realistic appearance compared to other hardwood alternatives. They can be found in planks as well as parquet blocks. It offers a variety of plank widths, thickness, and lengths.
Visit our gallery on reclaimed engineered wood flooring for more related content.