Here we share our wall cladding guide including what it is, different types, options for exteriors & interiors, prices and best wall cladding designs to choose.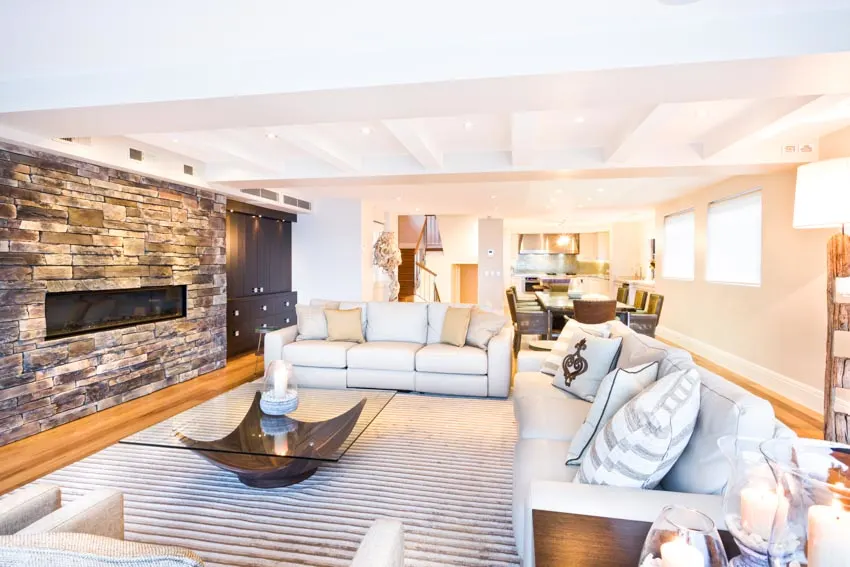 The majority of homeowners simply paint their interior wall surfaces and cover their exteriors with conventional siding. However, savvy homeowners employ wall cladding to not only add distinctive character to their residence but also to protect it from harmful elements and moisture.
Siding adheres straight to the outer wall or sheathing, whereas wall cladding does not. Alternatively, it is placed on top of furring strips that divide the sheathing from the materials.
With better ventilation and a water-resistant layer created by this area, the cladding materials' lifespan and the structural stability of your house are both increased.
Suppose you are interested in incorporating this design feature in your house. In that case, you should be knowledgeable of the various types of interior and exterior wall cladding as well as their advantages.
In this article, we will discuss the wall facade choices to help select the right material for your home.
What Is Cladding?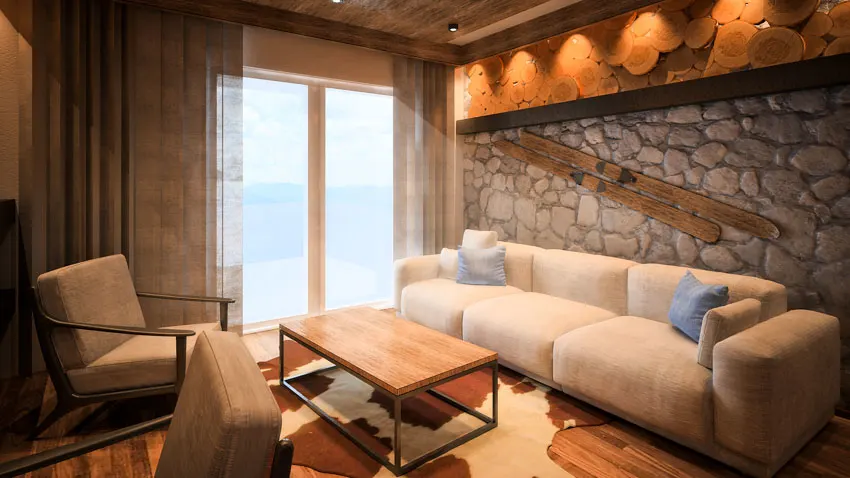 The procedure of laying one material on top of another to cover the walls with a veneer is known as wall cladding. Cladding keeps water from damaging the walls and interior components of a space or building or from causing water to leak into the structure and pose a risk to anyone moving inside.
There are numerous types and forms of cladding that come in a variety of materials, patterns, and sizes. A building's interior and exterior can both utilize wall claddings.
In addition to serving an aesthetic purpose, they also serve to defend the underlying framework. Buildings' aesthetics, weather resistance, and heat insulation can all be improved using wall cladding.
While these wall cladding materials are frequently referred to as siding in North America, the term "cladding" is frequently adopted in Europe and Australia. It serves to protect the structure from the elements outdoors while enhancing the architectural design of the structure.
Architectural cladding can reduce sound transmission via walls while also boosting the insulation of a structure. There are many different types and styles that come in various materials, patterns, and textures.
Types of Cladding for Walls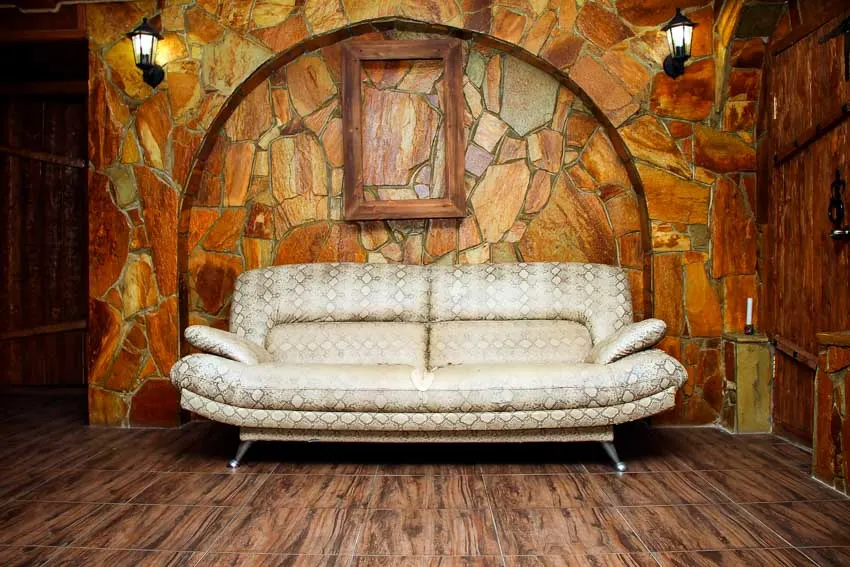 Depending on the materials used in their construction, different types of cladding for walls can be identified. Technology advancements have added a variety of options to meet the increasing demands for higher durability and better seamless coverage at reduced costs.
The following discusses each type of wall cladding.
Stone
There are different options for stone, which include marble, slate, granite, limestone, sandstone, and quartzite. Indeed, stone is an environmentally friendly material used in interior designs for wall cladding. The stone gives the structure a cozy atmosphere. The thickness of the stone determines how long it will last because a thicker stone will last longer.
The cost of natural stone cladding typically varies by stone type. The necessary shape and size have a significant impact on the price. Stone strips with 2 to 15 rows can be used to create cladding.
However, as a result, more glue is needed to adhere to the greater elements there are in a single stone cladding. A cladding can be put in place over a steel or concrete surface.
Wood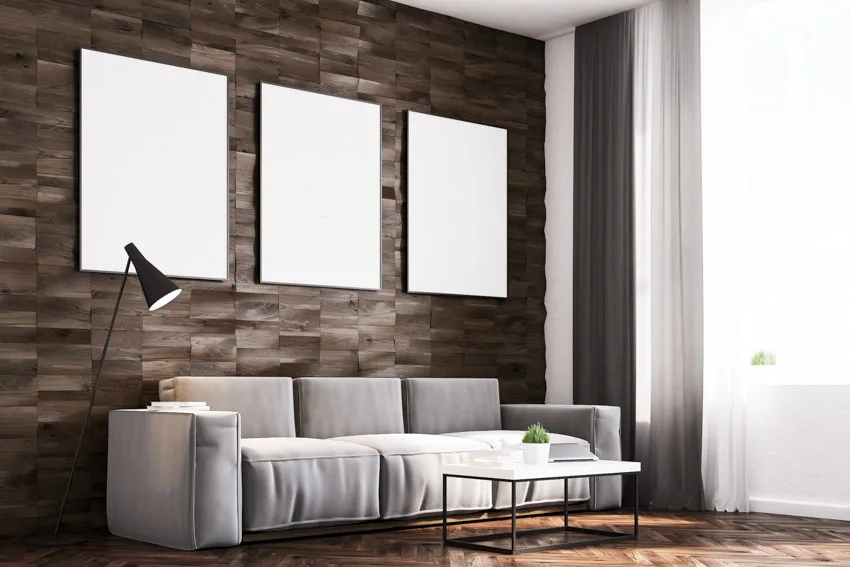 Wood is still among the cladding materials with the greatest aesthetic appeal. The output of wooden cladding can be completely modified to get the decorative finish you desire. It is typically constructed in long and narrow boards that can be placed vertically, horizontally, or diagonally.
It can be used as an interior wall cladding, for fixture and furniture construction or as a floor finish. It has warmth and is full of imperfections, which can add character to a space. – Basics Interior Design 01: Retail Design, Lynne Mesher
Moreover, wood is a fantastic insulator and is among the weather-resistant types of house siding. It is strong and simple to set up. Unrivaled aesthetic value is one of the most amazing things provided by the natural appearance of wood. Boards made of wood can also be used as flooring and for decking.
The wooden cladding is available as a shingle, panel, siding, or board that is horizontal. The actual wood appearance of wall cladding on the houses is rustic, warm, and appealing, making it a favorite choice for so many homeowners. It is an eco-friendly cladding material and a useful natural barrier.
Pac Clad Panels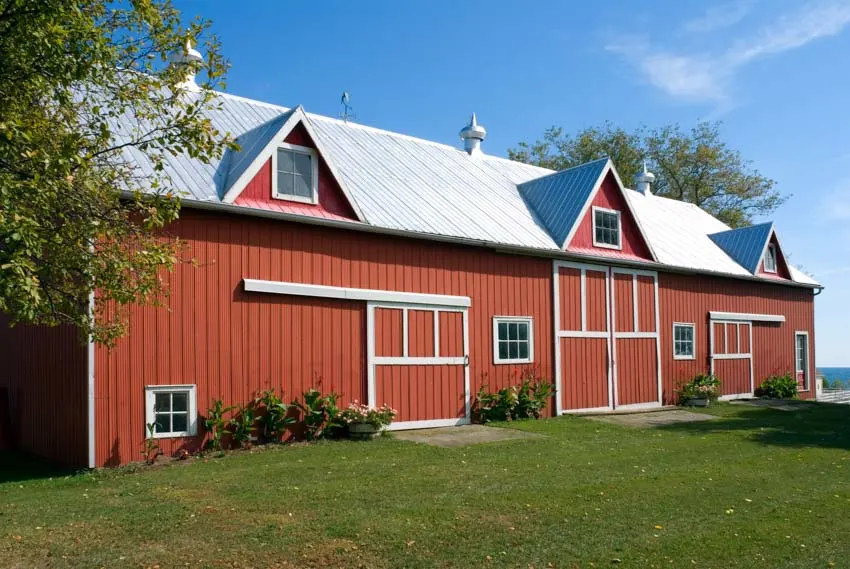 Pac-Clad wall cladding panels give creative versatility by combining striking aesthetic effects with uncomplicated and cost-effective placement. There are several profiles and rib patterns to choose from.
There are no-clip or clip-fastened panels available for each profile to allow for expansion and contraction. To give a building's façade more aesthetic impact, these cladding panels can be blended together. Both horizontal and vertical installations are possible for these panels.
For any industrial metal wall panel, commercial metal siding panel, or retailing applications, the PAC-CLAD range of composite metal wall cladding panel systems offers unparalleled performance and breathtaking visual impacts.
Moreover, these wall cladding materials are thermo-bonded to a polyethylene or fire-retardant substrate. Using computer-controlled routing technology, a route and return method is used to create panels. This state-of-art fabrication assures dimensional accuracy and exact panel measurements.
Composite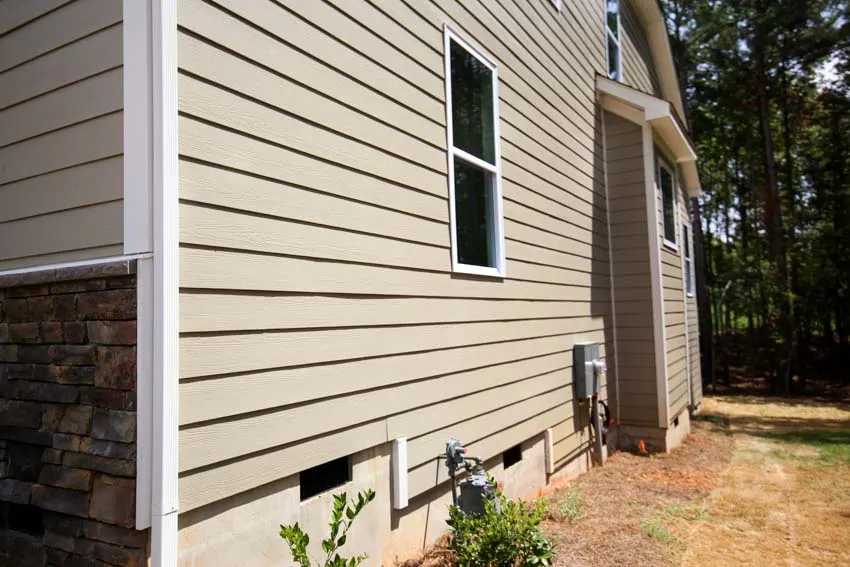 Composite materials are generally materials that are constructed of rubber as well as various long-lasting materials that appear genuine and more premium ones such as slate but at a quarter of the price.
Although composite slate or wood wall cladding is more affordable, it still achieves the same aesthetic result and may be simpler to maintain.
Brick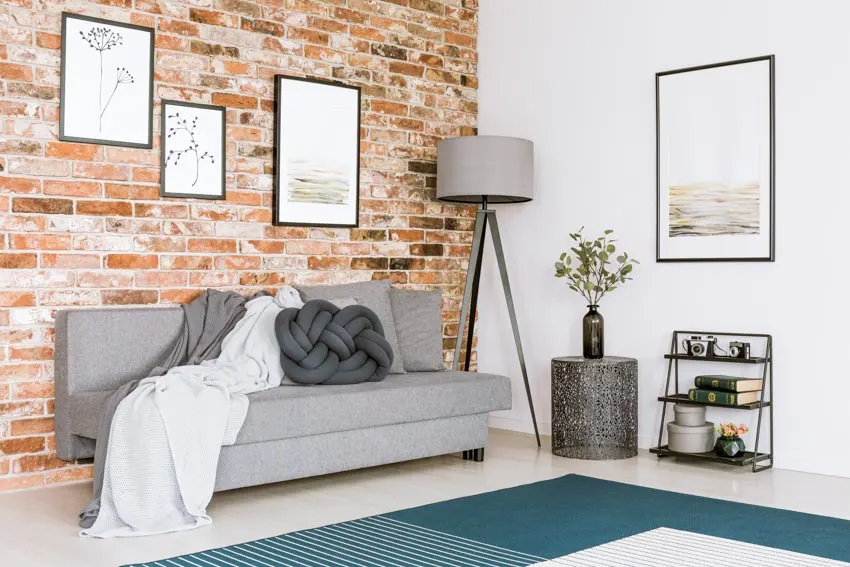 Lightweight materials are used in the construction of brick cladding bricks, which come in a variety of colors. It offers complete resistance against various elements to which it may be exposed. Brick cladding will not rust, break, or display indications of pollution damage.
The majority of bricks used for cladding are produced using specialized, cutting-edge machinery created in-house. It offers cooling in the summer and energy-efficient heating in the winter.
To capture renewable energy sources, they work flawlessly with receptive building design. Building temperatures are kept in check and energy consumption is decreased thanks to the inherent density and heat insulation properties of brick cladding.
Metal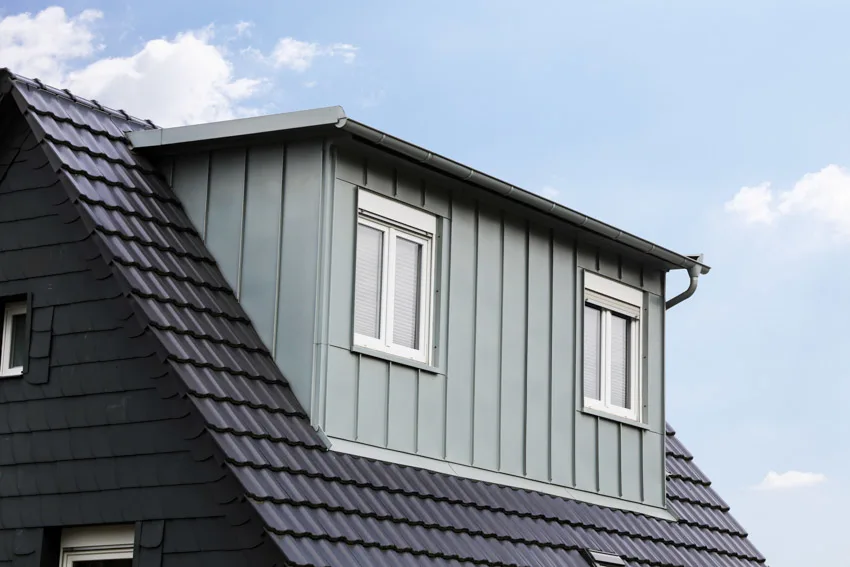 Your house can appear sleek and contemporary with metal cladding, which is available in a variety of colors to match your house. Stainless steel and aluminum are typical metal solutions for metal cladding systems.
Durable, long-lasting, lightweight metal cladding systems are normally available as they are the most preferred qualities by homeowners. Let us talk about the two popular types of metal cladding:
Stainless Steel: The stainless steel wall cladding is exceptionally sturdy and impervious to environmental factors. The stainless steel has a significant amount of chromium, which when combined with oxygen forms a non-porous passive coating of chromium oxide that prevents continued corrosion.
Moreover, stainless steel cladding is rust-proof, making it a long-lasting metal wall cladding. It can also be applied to carbon steels as well as moderate alloy steels. It is highly resistant to the impacts of the environment. It is made with a minimum of 10 percent of chromium so that when subjected to oxygen in the environment, an oxide of chromium would be formed.
Aluminum: Aluminum cladding offers a lot more considerable benefits in comparison to other metals. Aluminum weighs in at around a third of the mass of steel.
This renders aluminum a fantastic building material because it has a long lifespan. It may be recycled without sacrificing any of its strength and overall quality.
Aside from that, aluminum is continuously released, using minimal energy in the operation. It can be easily shaped in many shapes, sizes, and finishes, rendering it a metal that may be utilized for multiple purposes. Read more about aluminum house siding here.

PVC (Polyvinyl Chloride)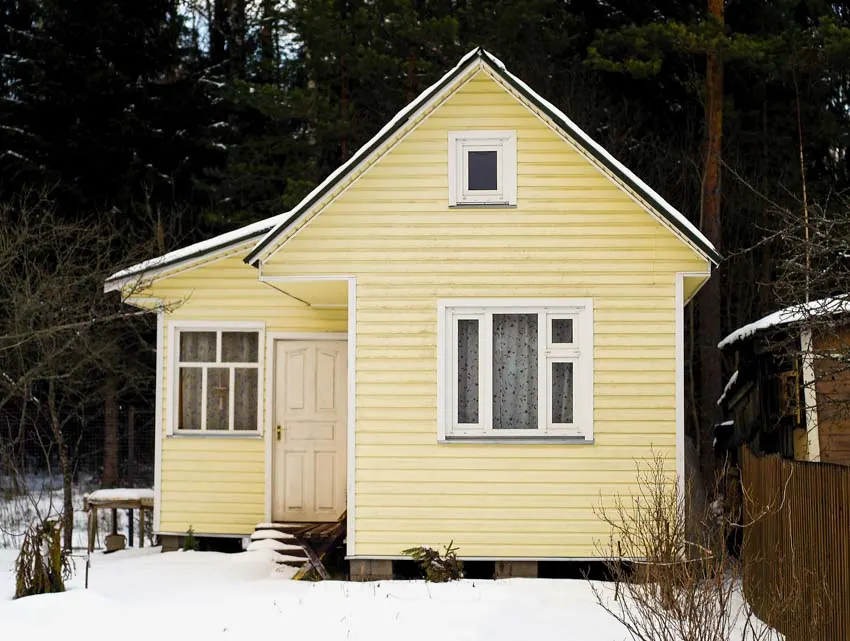 PVC wall cladding is offered in a variety of different colors and patterns. PVC stays one of the most affordable and most long-lasting siding materials and offers accompanying verified energy efficiency. Not only may it conserve your funds during the installation procedure but in the future as well.
PVC wall cladding panels can even be attached with a supplementary insulating material that provides a temperature-controlling sheet over your home, making the space warmer in the wintertime and refreshing in the summertime.
PVC is far lighter than its competitors, allowing wall cladding panels to be entirely flexible when coating a structure. It is dent-resistant & flake-proof and thus does not necessitate repainting.
Limestone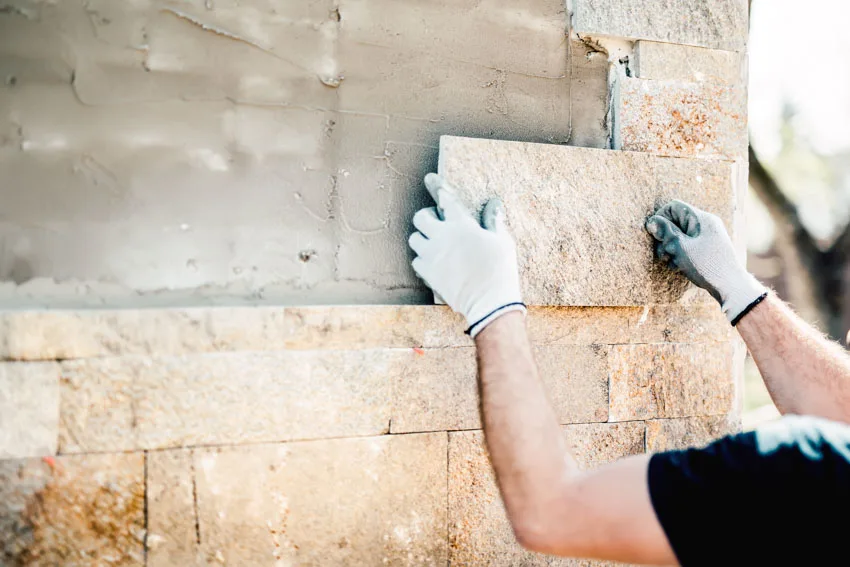 Limestone wall cladding gives an aesthetic appeal to house and commercial building façades. Nevertheless, there is another extremely significant purpose that limestone wall cladding serves: It shields and safeguards both interior and exterior structure frontages against dampness and external pollutants.
As it generates a visual barrier in open areas, interior limestone wall cladding would be ideal as a highlight or major wall in certain types of room in a house, such as a restroom, bedroom, family room, or dining area.
Exterior limestone wall cladding also provides textures and layers that can add appeal to façades. Indeed, limestone cladding may provide significant attractiveness to outdoor kitchens, perimeter outside walls in landscapes, and surrounding swimming pools, just to mention a few.
Another similar option to limestone with many of the same characteristics is travertine. However, while travertine may be less expensive it is also more porous which can be a problem for interior wet areas like the bathroom or kitchen or for exterior applications.
Exterior Cladding Types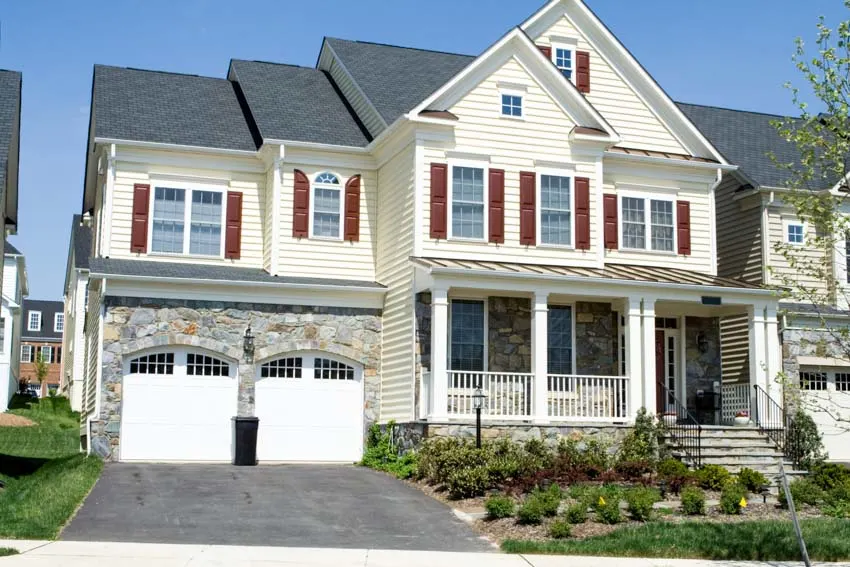 It may sound as though exterior cladding has little to do with the exterior design of a home. Nonetheless, exterior cladding accomplishes much more than that. It is essential to the longevity of the construction and helps shield the structure from a variety of threats.
Moreover, exterior wall cladding significantly affects how much upkeep the building will need as years go by. There are several options available now for exterior cladding that can offer both aesthetic and practical benefits. The various kinds of exterior cladding materials that are offered on the market are listed hereunder:
Stainless Steel Exterior Wall Cladding: Due to its exceptional resistance to damaging outside impacts, stainless steel exterior wall cladding is highly regarded.
This enables it to produce a layer of chromium oxide when exposed to atmospheric oxygen. This acts as an additional layer of protection against rust.
Brick Exterior Wall Cladding: Brick cladding lends that visually appealing, rustic appearance to the exterior of a structure.
Although they are more pricey to set up initially than many of the other wall cladding options, they can be less costly to maintain. They are also extremely durable, fire-resistant, and long-lasting. They can even last for a lifetime.
Wooden Exterior Wall Cladding: The architectural attractiveness of wooden cladding is well-known and highly regarded. It might not be as strong and long-lasting as some of the other cladding materials.
Unfortunately, however, when making wooden cladding units, redwood and cedar are the two most popular and most durable wood options. The installation, as well as the general upkeep, are thought to be rather pricey for this one. Read more about types of exterior wood siding here
Fiber Cement Exterior Wall Cladding: Fiber cement cladding acts as a stronger substitute for wood claddings or stucco, especially in wet locations. Fiber cement siding offers excellent strength together with the visual appeal of wood siding.
Additionally, they necessitate practically no maintenance and are less costly than their wooden equivalents.
Stone Exterior Wall Cladding: The distinctively natural and fresh appearance of exterior stone cladding is widely admired. It fits flawlessly over surfaces that are either made of metal or concrete. Stone exterior claddings are normally essentially lightweight knockoffs of stone commodities with an installation-helping base made of concrete.
Vinyl Exterior Wall Cladding: One more of the many cladding alternatives available is vinyl cladding. For decorative and weatherproofing reasons, it is primarily employed in compact construction developments like apartments.
It might not be as good-looking as hardwood cladding and other cladding materials, but it costs a lot less and is regarded as a good return on investment. See popular vinyl siding sizes on this page.

Aluminum Exterior Wall Cladding: Compared to the vinyl cladding typically used in dwellings, aluminum cladding is often a more pricey option. The increased durability and longer lifespan of these exterior claddings may be guaranteed, though, by using aluminum.
This sort of exterior wall cladding is quite easy to maintain and is often utilized in cellars, including on the storage walls of a structure. Bigger projects including business buildings may use treated aluminum exterior wall claddings of greater quality.
Interior Cladding Types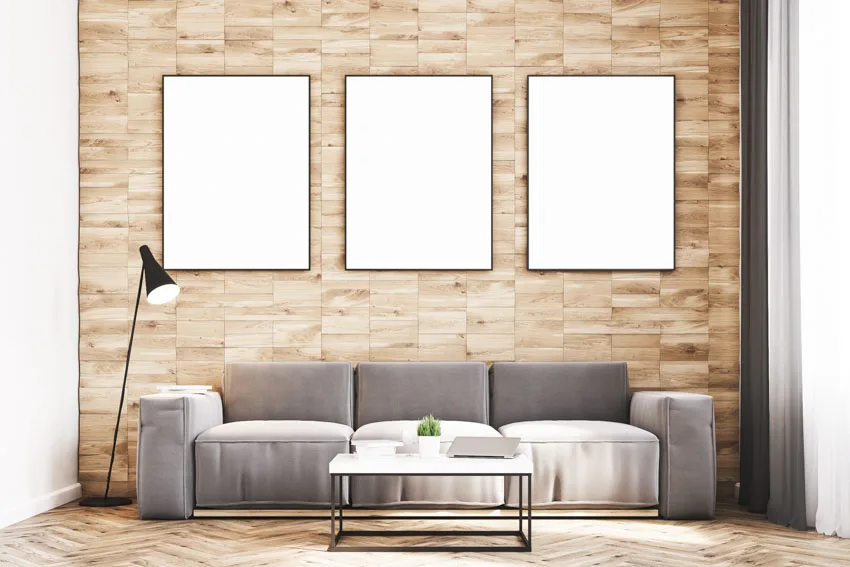 There are many different types and designs of interior wall claddings, ranging from standard timber panels to 3D wall panels. Their types vary in terms of composition, texture, and size. Some of the popular interior wall cladding types include:
Stone Interior Wall Cladding: The stone interior wall cladding is recognized as the most natural-looking and youthful-looking cladding among all interior cladding options. It can be put in place over a metallic or concrete surface. These are regarded as lightweight imitation stone materials that are installed easily thanks to a concrete-like base.
Moreover, stone cladding is mainly employed in the living rooms, interior gardens. It is also considered as an option for those in need of bathroom accent wall ideas. Although the cladding unit is quite robust, installation costs are rather costly.
Plastic (PVC) Interior Wall Cladding: Plastic (PVC) is one of the most commonly used cladding materials used for interior spaces since it is highly resilient and could maintain its original configuration for many generations.
Plastic wall cladding is the ideal option if you regularly encounter bad weather because it can survive excessive heat, cold, and dampness. Some varieties can even withstand hurricane-force winds.
PVC cladding is fairly affordable when compared to other cladding materials like wood, stone, and brick. This kind of interior cladding can readily maintain its appearance and shape over a lengthy amount of time, conserving your money on maintenance and replacement costs.
PVC panels are also fire resistant and can work well for kitchen walls behind the range or cooktop.
Metal Interior Wall Cladding: Probably among the most widely used and beneficial materials, steel or aluminum, are used to make the majority of metal interior cladding panels.
For interior structures with a higher danger of fire, like business kitchens, workshops, as well as warehouses, metal is a common choice.

Metal cladding is among the most aesthetically beautiful solutions, in addition to being practical and safe. Finding cladding panels to match your interior design is simple because this sort of cladding is offered in a huge selection of styles and finishes, such as modern stainless steel and rustic metal.
Cladding Prices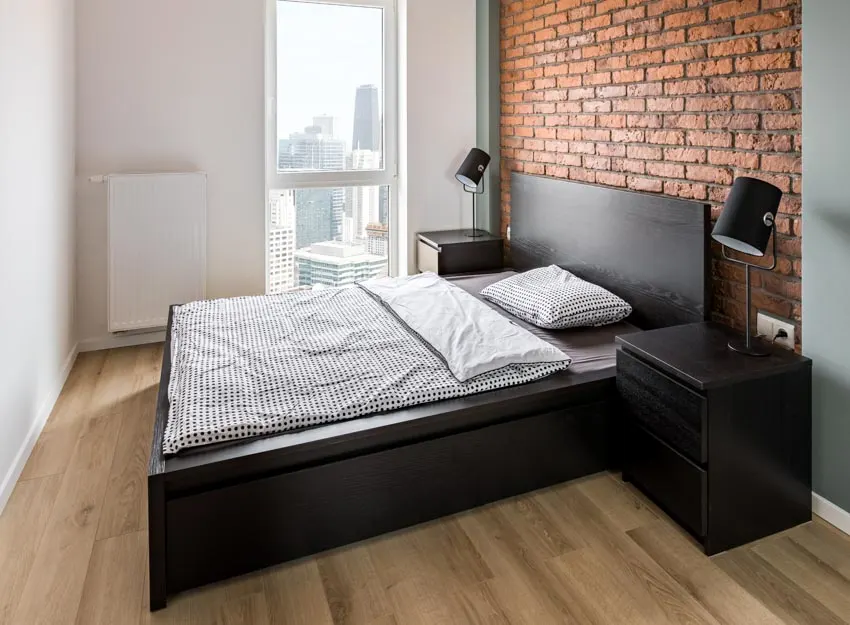 The average cost of a standard wall cladding, whether it is for exterior or interior applications, would be around $15 to $50 per board or per square meter. The material and quality are what normally affect the cost.
Here are the approximate costs of different types of wall cladding per board and per square meter:
• Composite Wall Cladding: $20 to $25 (per board)
• Fiber Cement Wall Cladding: $17 to $20 (per board)
• Wooden Wall Cladding: $15 to $50 (per square meter; the cost depends on the quality and type of wood)
• Aluminum Wall Cladding: $10 to $24 (per square meter)
• Vinyl Wall Cladding: $15 to $20 (per square meter)
What Are The Types Of Hygienic Cladding?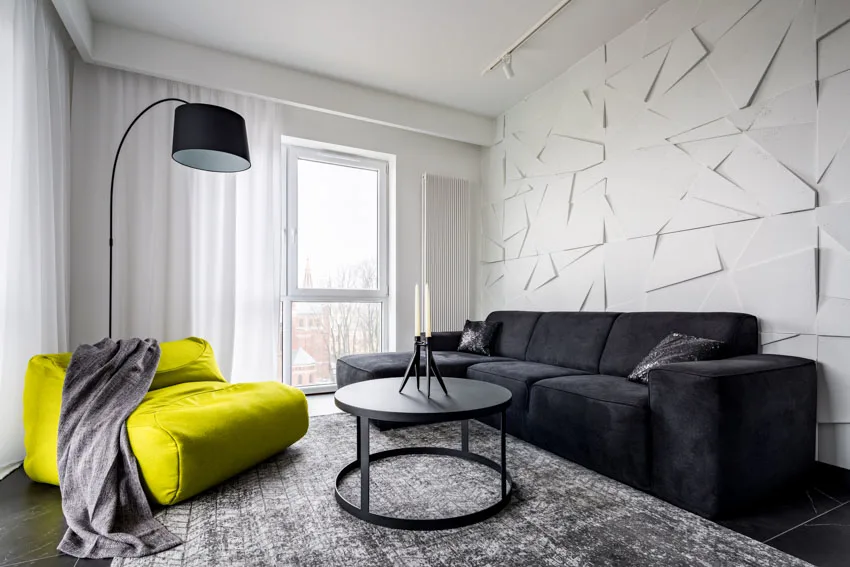 PVC hygienic cladding is impact-resistant, long-lasting, and sturdy. Due to its ability to be easily cleaned and maintain hygienic conditions, it can be utilized in certain locations like gyms and sports halls. It is especially chemical-resistant, making it appropriate for use in hospitals and laboratories as well.
The purposes mentioned above are varied, but one benefit of cladding is that PVC can be produced in a wide range of shapes and colors to satisfy various aesthetic requirements.
These options allow hygienic cladding to be modified for various uses, sizes, and types. The following are the two well-known manufacturers of PVC hygienic cladding:
AquaClad: Shower rooms, bathtub spaces, and other wet areas can all use AquaClad. Best employed in home settings, this hygienic cladding solution is non-porous and mold-free.
There is no need to sacrifice the design and color combination because AquaClad is available in 8 different finishes!
Plasiax: Plasiax cladding is superior to the competition when it pertains to PVC wall cladding that satisfies all the requirements. It is ideal for placement in hospitals, laboratories, health centers, prisons, hotels, and food preparation sectors.
This is because of its maximum-impact strength and immunity to chemicals, mold, mildew, and other bacteria kinds. The product's various color finishes work well with its technical specifications.
What Is The Best Cladding for Interiors?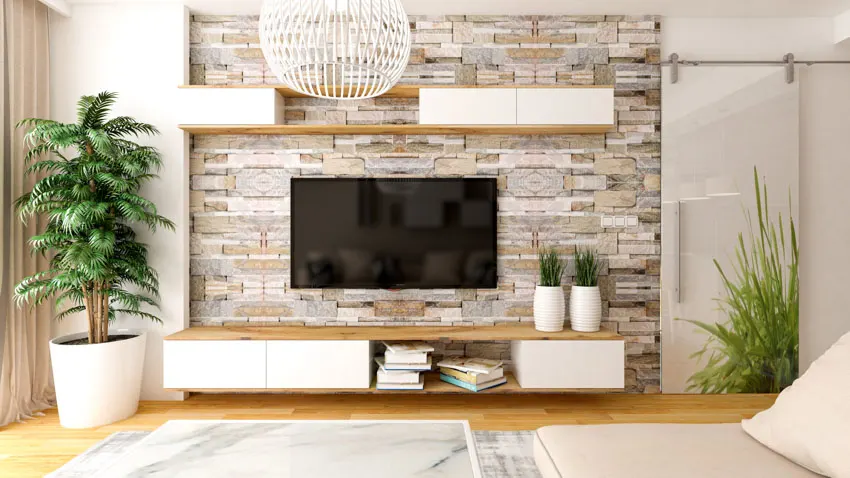 Stone is arguably the best wall cladding for interiors. A natural stone feature wall offers superior quality and structural durability unsurpassed by any other interior wall cladding material, despite the fact that it is clearly one of the most expensive ones.
Almost any aesthetic can benefit greatly from natural stone interior wall cladding, which contrasts wonderfully with modern color palettes and blends in with the unpretentious simplicity of rustic themes.
What Is The Best Cladding for Exteriors?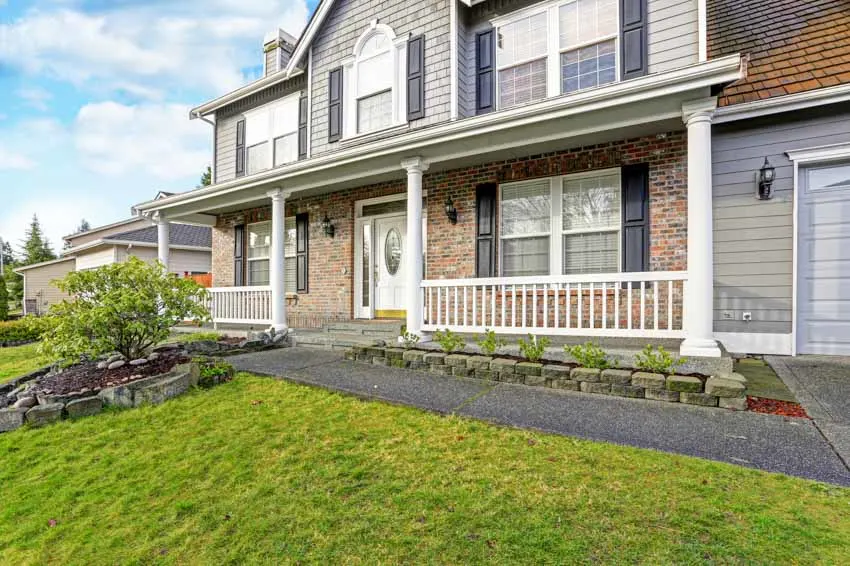 Brick is widely known as the best exterior cladding for walls. Brick cladding is one of the earliest exterior wall cladding ideas, offering a dramatic aesthetic with outstanding durability and functional advantages.
Furthermore, bricks are fire-resistant, structurally robust, long-lasting, recyclable, weather-resistant, easy to maintain, and non-toxic, and they offer superb sound insulating properties.
Moreover, brick wall cladding siding has additional design options thanks to the wide range of colors, forms, finishes, and textures available.
See more related content in our article about the different types of wood wall paneling on this page.