Here we share our fiber cement siding pros and cons guide including what is, the reasons to use fiber cement house siding, longevity and if it increases a home's value.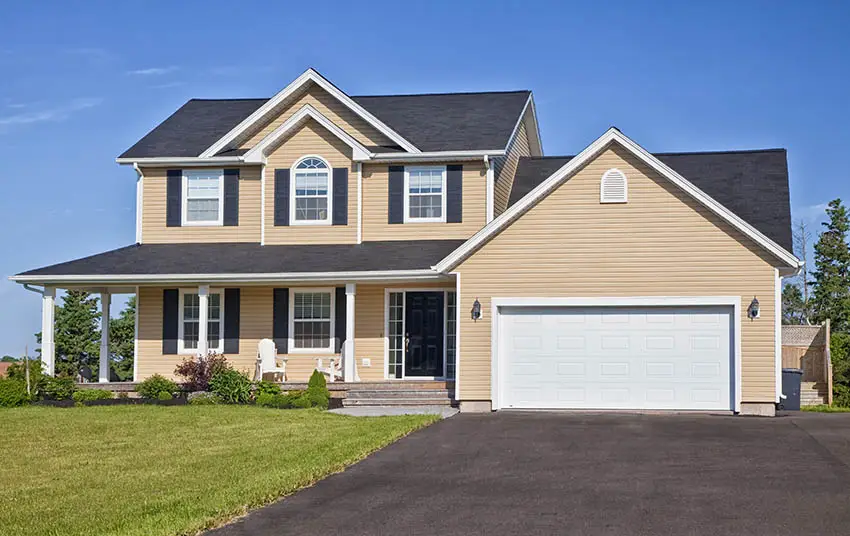 With its delicate balance of cost, durability, and curb appeal, the fiber cement siding today continues to become a much-preferred building material when it comes to the building envelope. While growing in popularity, the cementitious cladding system has taken a dent in the long-standing plastic sidings and revered wood cladding systems.
Deciding for your exterior cladding is a critical choice as your wall sidings are your first line of defense and protection against the elements. You should know more about the fiber cement siding pros and cons to help you decide on your investment.
What Is Fiber Cement Siding?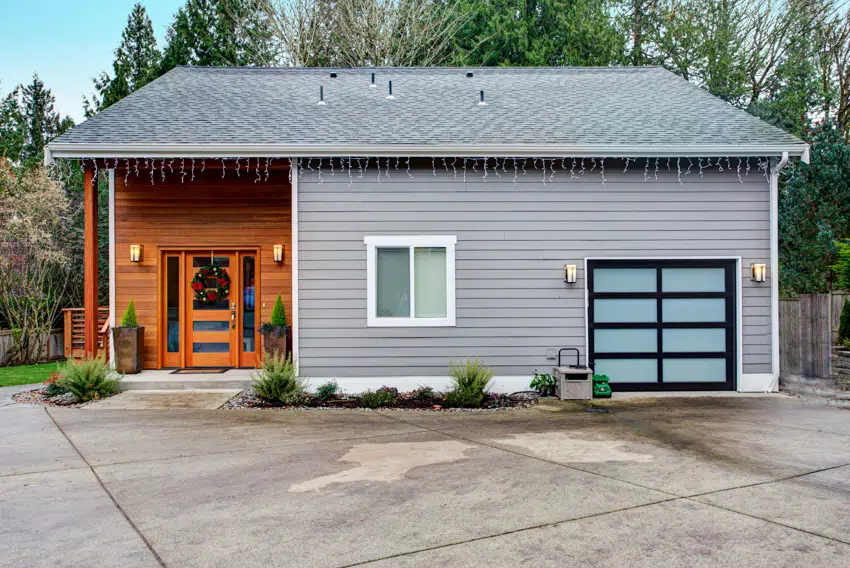 Fiber cement siding is an exterior cladding material that is mainly made from fibrous materials that include wood pulp mixed with Portland cement, water, and silica or fly ash. These fibrous materials are then manufactured into layers that form into sheets of different thicknesses.
The process is called autoclaving where it utilizes high-temperature steam curing to form the board. The raw materials are subjected to extreme heat that increases their strength and stability. With a fibrous material, this prevents the fiber cement siding from cracking.
The fiber cement siding can be manufactured in various sizes, lengths, and thicknesses. This flexibility also makes it possible to manufacture different textures such as wood or stone.
The range of sizes varies, depending on the manufacturer but the general range is between 2400 – 3000 mm by 900 – 1200 mm, or in 600 and 400-millimeter increments. The different sizes will minimize the production of on-site waste, which can help you when weighing the fiber cement siding pros and cons for your needs.
Siding boards are available at 130mm to 300mm widths with varying thicknesses from 4.5-18mm. Density is also varied. Higher density will result in a smoother finish when cut.
Fiber Cement Siding Pros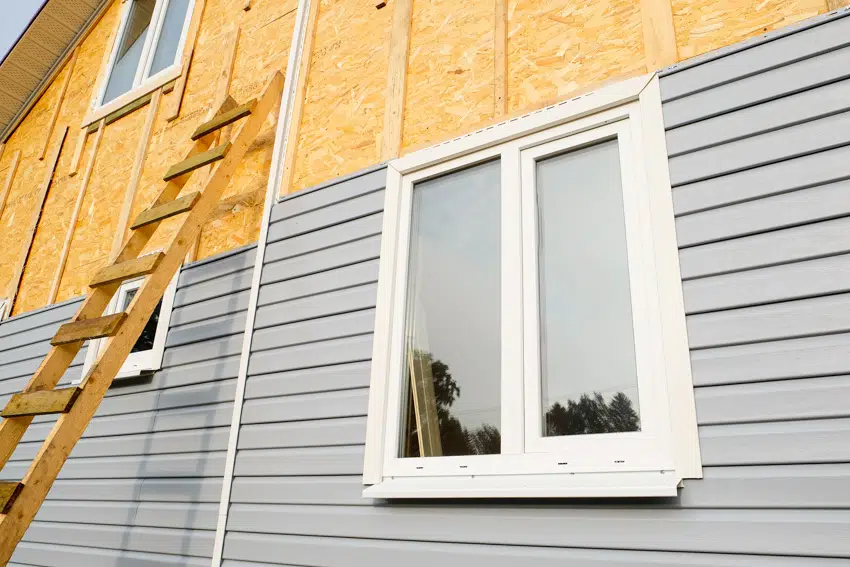 Noncombustible Material – While cement is a fire-resistant material, most manufactured fiber cement siding boards have a "Class A" fire-resistance rating. This means the siding material does not burn and can withstand extreme heat hours before it will begin to melt.
Weather Resistant – Generally, fiber cement boards should not warp, crack, swell or break easily from fluctuating conditions with correct installation and, the material is from a reputable company.
Take note that moisture or thermal expansion or shrinkage can still occur if cut edges are not properly sealed off, no gap and clearance was provided, caulks and sealants are not permanently flexible and other extreme conditions.
Observe proper installation procedures recommended by the manufacturer, especially for long runs of continuous siding to prevent problems.
Overall Moisture Resistant – Most premium fiber cement sidings guarantee a moisture-resistant product with proper installation and maintenance. And compared to wood, fiber cement has a significantly low moisture absorption rate.
Regular checking should be made, particularly on the caulking on butt edges and other terminations and contact with other materials. Read more about our guide on engineered wood siding here.
Impact-Resistant – Unlike vinyl and wood siding, fiber cement sidings do not easily crack or break even under harsh weather conditions. With proper installation, fiber cement boards can resist strong winds up to 130 km/h and pressures up to 760 Pa. There are commercial-grade fiber cement sidings that withstand up to 4549 Pa.
Longevity – Expect to enjoy the benefits of your fiber cement siding up to 50 years if not back primed, but you can get 75 years or even more with the back primed or coated version. Warranties from well-known manufacturers such as Hardieplanks and Nichiha offer a 30-year limited warranty. These warranties will also depend on the type of fiber cement siding product you purchase.
Insect-proof – Mainly made from inorganic materials, fiber cement siding will not attract insects and pests such as termites or wasps. During the cold months, your home is the perfect shelter for unwanted critters, thankfully fiber cement sidings are durable enough that vermin and other animals cannot chew off the hardened material.
Allows a Rain-screen – Most cement-fiber siding brands use siding clips to secure each panel on your exterior wall. These fiber cement clips allow your board siding to have an offset of around 3/8" from your structure. Generally, a sheathing, or weather barrier, should be wrapped around the structure before installing your fiber cement siding.
The main screen allows your structure to breathe and dry off moisture thus, prevents mold growth and further damage to your building materials.
Eco-friendly Material – Compared to other siding materials, fiber cement siding does not degrade into damaging substances in landfills.
Furthermore, you can get the look of wood sidings and other lumber products, hence minimizing deforestation. Environmentally inert, it contributes points for projects that are seeking LEED and ICC 700 National Green Building Standard certifications.
Versatile Designs – With the wide range of options, you have the freedom to choose whatever design you want to achieve for your home.
The fiber cement siding is approved for historical building renovations, such as in the cities in Rhinebeck and LaGrange in New York. Read more about our guide on stucco vs siding here.
Fiber Cement Siding Cons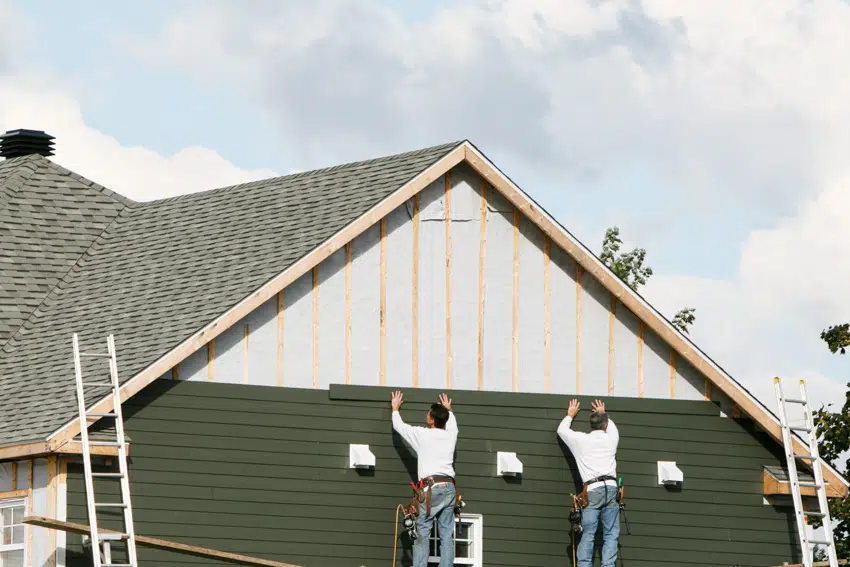 Specialized Installation – To enjoy the full potential of fiber cement sidings, it is recommended to get a professional for its installation.
Manufacturers or specific brands have accredited installers. So, make sure to hire qualified contractors knowledgeable about the particular fiber cement siding brand to prevent issues and warranty cancellations.
Hazardous Dust Exposure – Aside from the challenges in its installation, fiber cement sidings, when cut, can release harmful dust that can cause respiratory problems when inhaled. Be sure to use adequate PPE when cutting fiber cement panels.
Lower R-Values –With lower insulation properties fiber cement boards, other regions prefer other exterior sidings over the cement board.
The R-Value of fiber cement board is 0.35, while other popular siding materials such as wood shingle sidings have an R-Value of 0.87. Vinyl has better insulating properties compared to the cement board, with an R-Value of .61.
Require Routine Maintenance- Other than observing routine maintenance like any other siding materials, fiber cement surfaces will need repainting every 15 years on average.
Unlike vinyl or aluminum sidings that do not require repainting through their lifespan. The upside to all this is that you can paint on your fiber cement with any color you want. Read more about our guide on painting vinyl siding vs replacing here.
High Upfront Costs – Fiber cement sidings cost around $0.70 to $5.25 per square foot with varying prices depending on the manufacturer.
Aside from the high material cost, it also comes with higher labor costs compared to other siding materials. But if you expect to live in your property longer than 7 years fiber cement siding is a worthy investment in the long run.
How Long Does Fiber Cement Siding Last?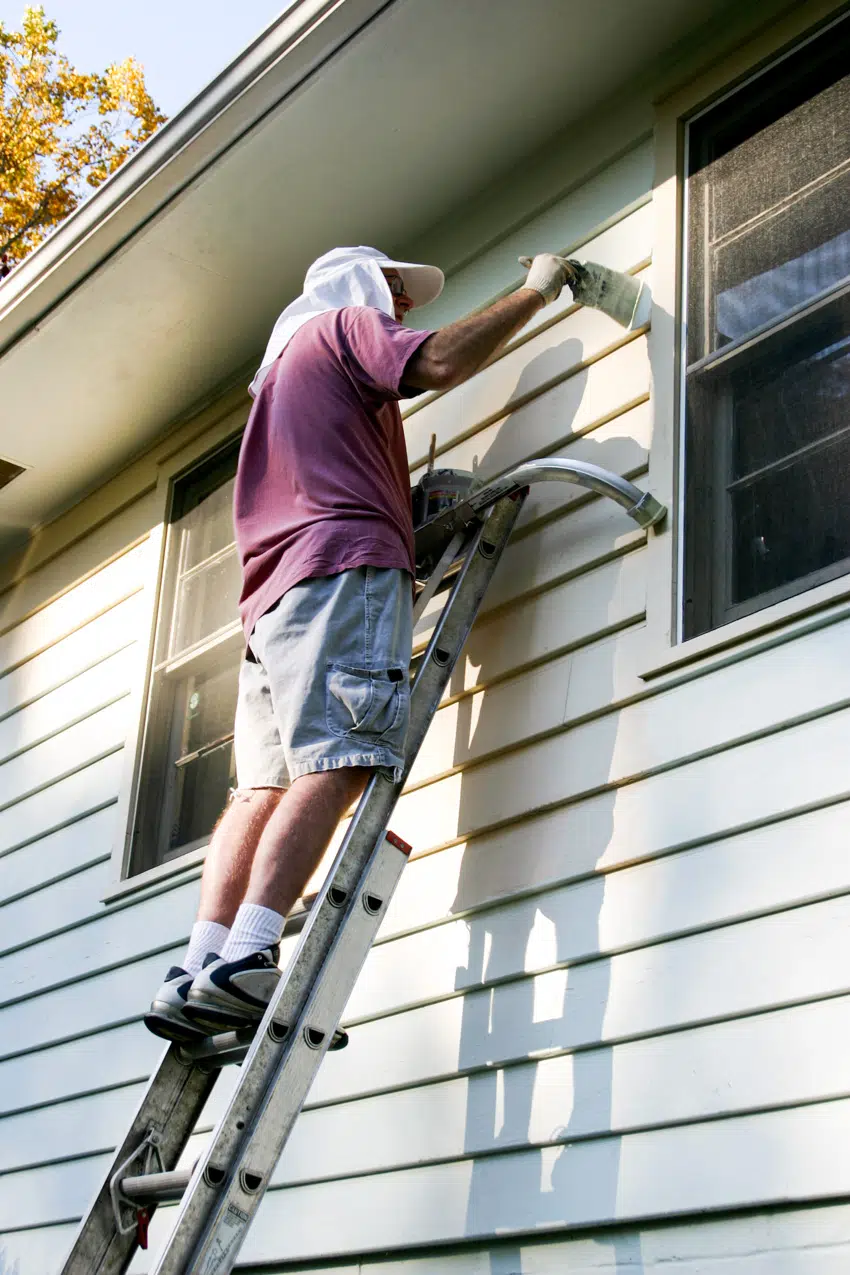 Overall, fiber cement sidings have a long service life compared to other siding materials. With superior quality, correct installation, and regular maintenance, you'll expect to have your fiber cement boards last up to 50 to 75 years and, some can even last up to 100 years. That's a lifetime service that's worth investing in.
Is Fiber Cement Siding A Good Choice?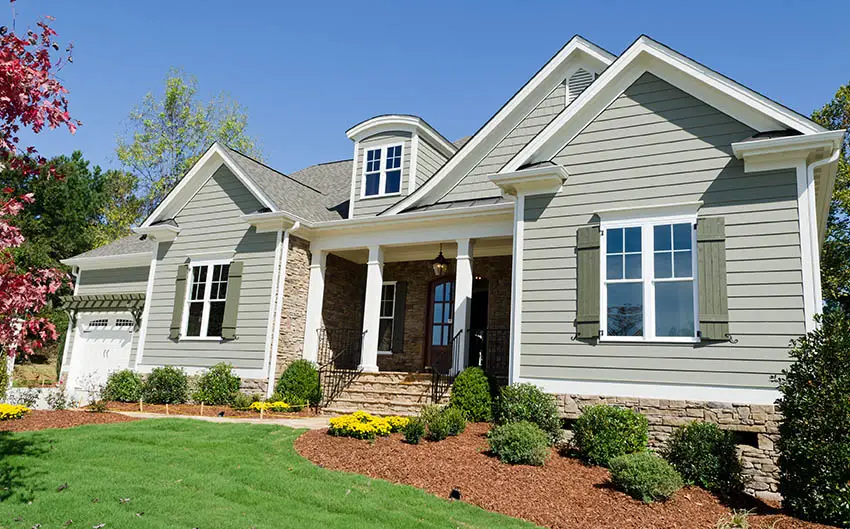 Fiber cement siding strikes a balance of cost, durability, and environmental impact. A study from the University of Minnesota sights cementitious claddings performed well and satisfied the general guidelines for selecting a cladding system. These include a minimum of 30 years of serviceable life, life-cycle costs, sustainability, and recyclable.
Thus, fiber cement siding is a great choice for any home. Disadvantages such as insulation can be mitigated by adding other building systems such as Spray-Foam Insulation or Rigid insulation panels like EPS or XPS foam boards.
When you plan to live in your home for more than 7 years or so, installing fiber cement sidings is a worthwhile investment.
Does Fiber Cement Siding Increase Home Value?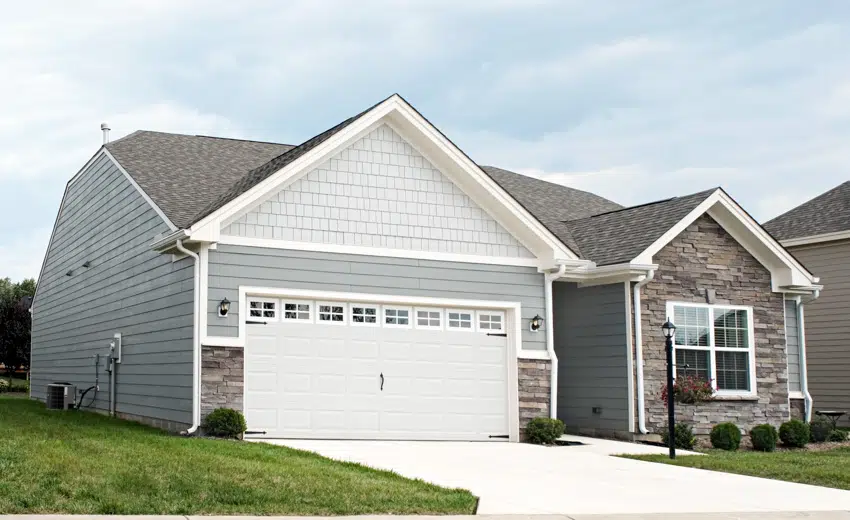 Definitely. After weighing the fiber cement siding pros and cons, it still increases your home value mainly because it increases the resilience and curb appeal of your property.
A successful installation with a quality product and routine maintenance will protect your home from environmental threats and reduce the need for major repairs that costs more on resources.
Another great thing about fiber cement sidings is that they can simulate virtually any conventional siding material such as wood, stucco, stone, and many more.
This gives you the design freedom to personalize your home without sacrificing quality. See more related content at our article about matching siding and roof colors on this page.