Comparison of vinyl vs aluminum windows including their durability, difference in appearance, energy efficiency, installation, maintenance, and costs.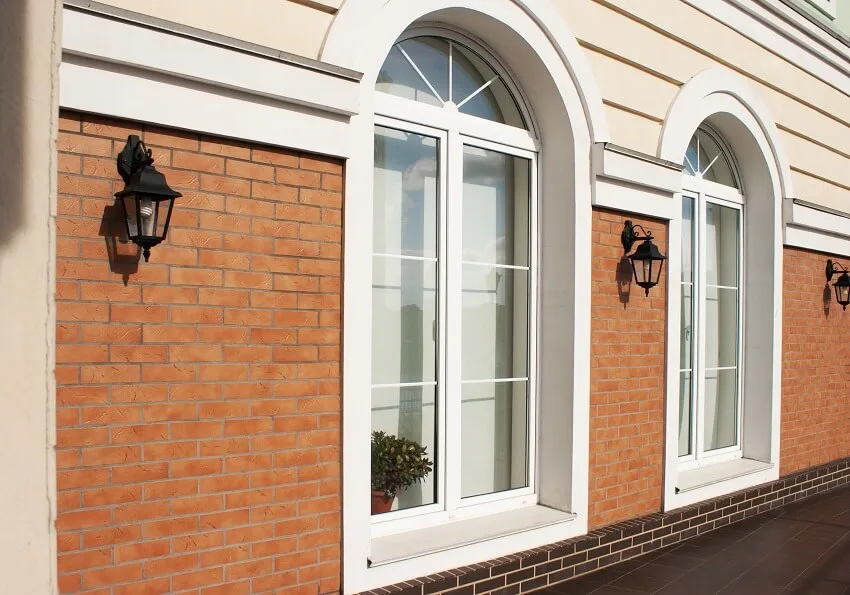 Windows are essential features of a home. They help ventilate a room, give you a view of your outdoor landscape, and improve the overall aesthetics of your house. But not all windows are one-size-fits-all.
Technology innovation has translated well for the home improvement sector. It has provided us with an avalanche of windows that adapt to different needs, from design to materials.
While many homeowners prefer wood because of its unrivaled natural beauty, there are alternatives in the market that are more efficient to use.
This article is a comprehensive review of two popular artificial window materials: vinyl and aluminum windows. Find out how each material stacks against the other in terms of appearance, durability, and cost, to name a few.
Appearance Of Vinyl Vs Aluminum Windows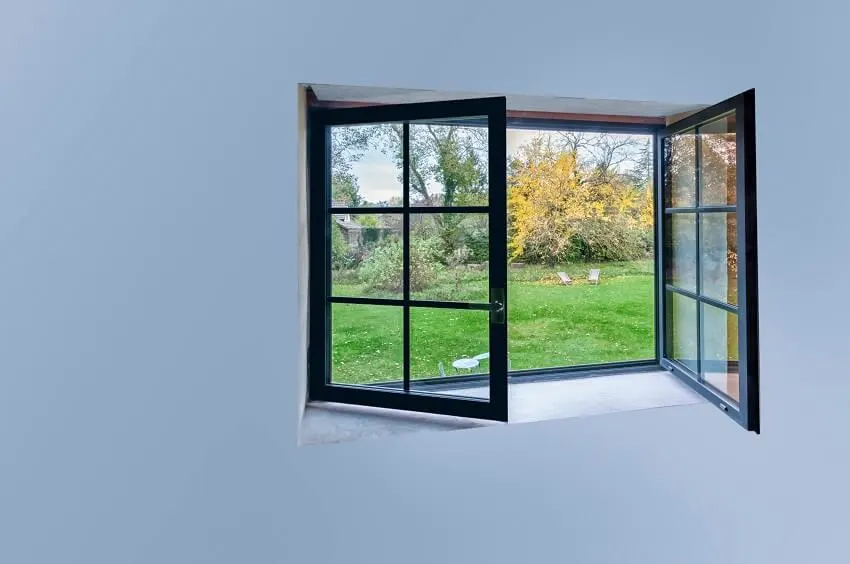 Aluminum windows come in thinner frames than vinyl, thus, making them more attractive for homeowners shopping for a modern look.
The surface of an aluminum window frame is flat compared with traditional windows with soft curves and other embellishments. Moreover, aluminum window frames are limited only to solid colors with a metallic finish.
On the flip side, vinyl window frames are thicker than aluminum windows. But given that they are made of PVC material, vinyl windows are more pliable.
This means that they are customizable to fit either a traditional or modern window look. They come in a wide range of solid vinyl colors and wood grain finishes.
Durability Of Vinyl Vs Aluminum Windows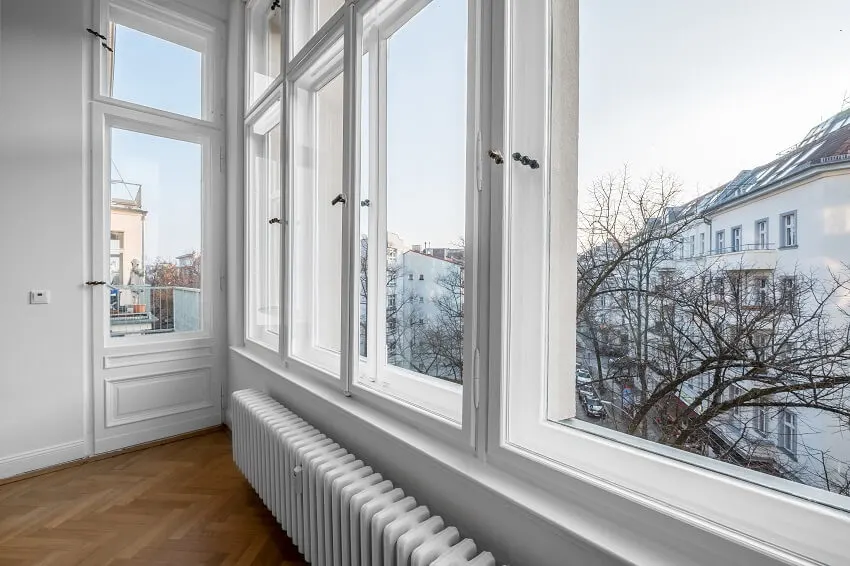 Aluminum and vinyl window frames are reliable, lasting between 20 and 30 years. But one material proves to be more hard-wearing against harmful elements like direct sunlight and rain: aluminum.
The innate durability of aluminum renders it one of the most popular building materials for commercial and residential projects.
Aluminum windows deter rust, warping, rotting, or cracking. These characteristics also make aluminum a low-maintenance choice.
However, dents and scratches appear more easily on the surface. Dust and prints are also more visible on dark-colored window frames.
Vinyl windows are also long-lasting, but they are more prone to cracking, fading, and other damages if not maintained well. On average, they can last between 15 and 20 years if exposed to inclement weather.
Energy Efficiency Of Vinyl Vs Aluminum Windows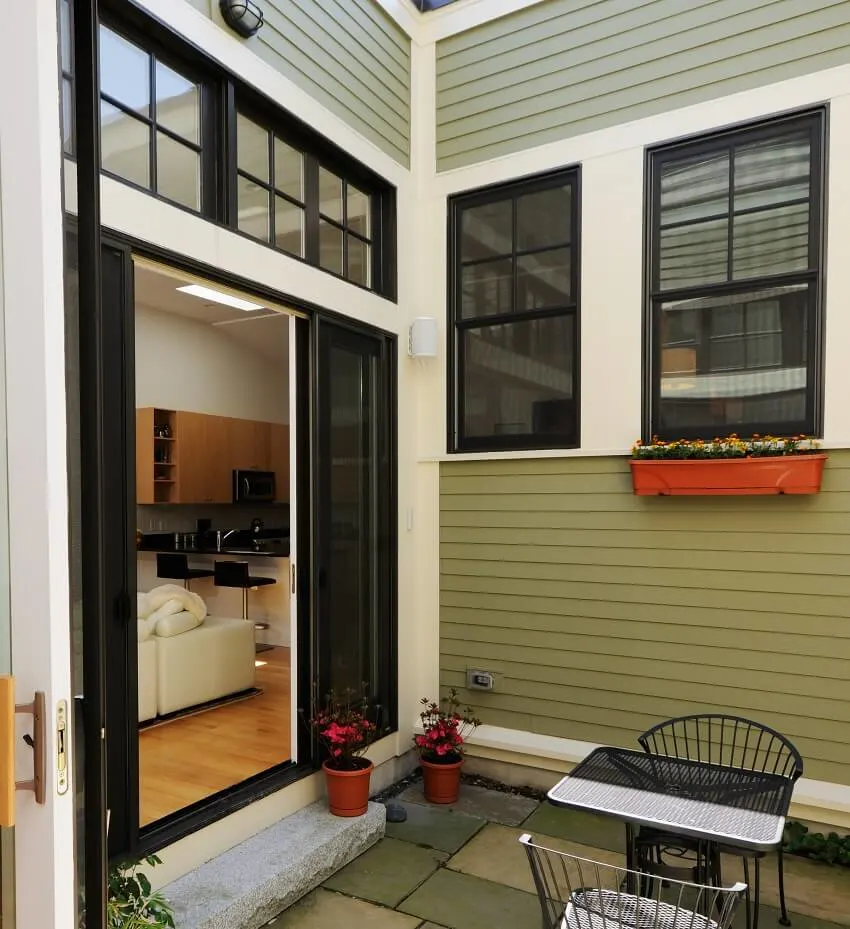 Vinyl windows are better insulators than aluminum windows. The latter absorbs more heat, like other metals. For better insulation, you can place a strip of plastic on the inner and outer parts of the frame.
Vinyl windows also conduct heat, but you can avail of high-quality vinyl window frames made especially for repelling the effects of weather elements.
Some may come with insulated frames, or you can request your supplier to add them for you. You can also opt for vinyl windows in brighter colors to reflect the sunlight.
Finally, the quality of your glass window also affects how energy efficient your windows are. Popular solutions to address this problem are installing double glazed windows or low-emissivity glass, and placing an awning above your windows to block direct heat.
Maintenance Of Vinyl Vs Aluminum Windows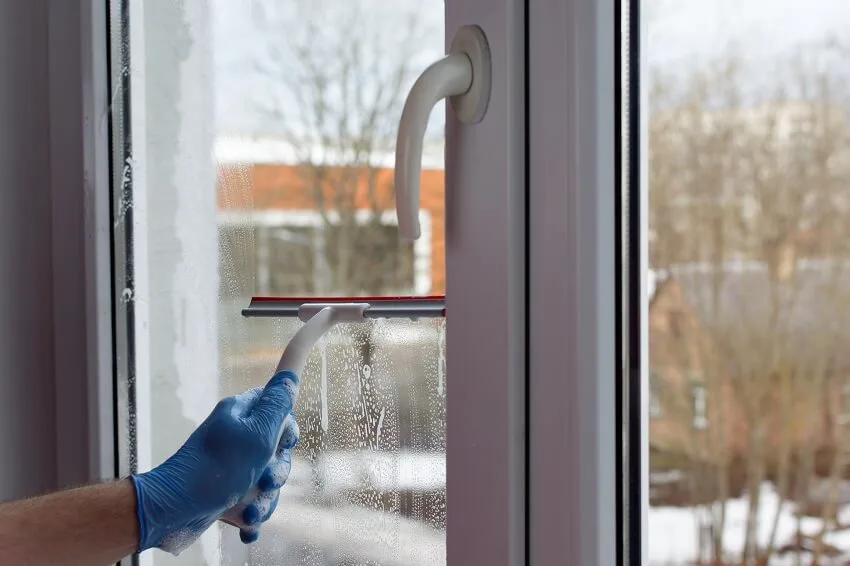 Nonporous materials like vinyl and aluminum are typically low maintenance. If you want to prolong the longevity of your window frames, you will need to keep them clean and damage-free.
With only a bucket of water and soap, you can wash off any dirt on your vinyl windows. Be careful not to use a brush with hard bristles to avoid scratching the surface.
You can apply a similar method with aluminum windows. Aside from washing them, regularly wipe your aluminum windows dry to avoid condensation. For both materials, avoid using harsh chemicals and a high-pressure cleaner or power washer.
It is also good to conduct a semi-annual inspection on your window frames and patch the damages, if minimal. However, if you see warping, corrosion, cracks, and holes, replacing them would be more cost-efficient in the long run than temporary fixes.
Installation Of Vinyl Vs Aluminum Windows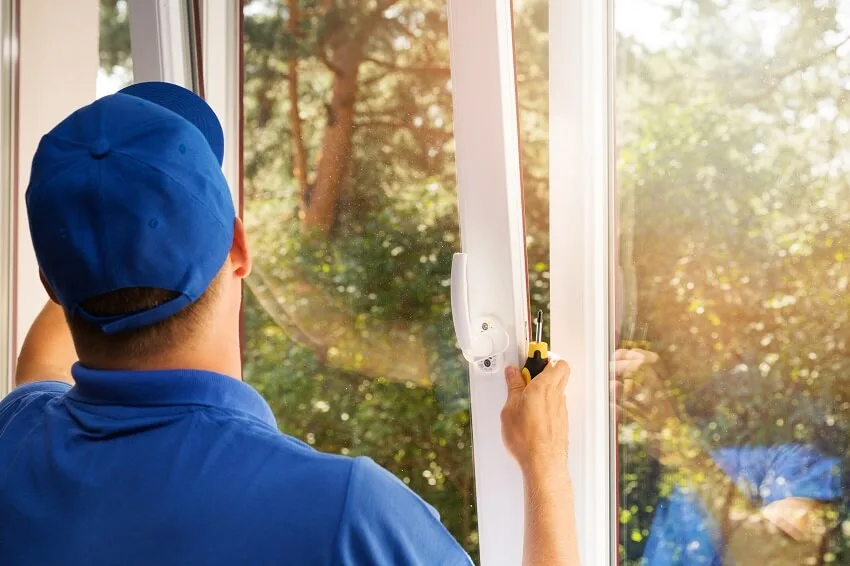 Since vinyl windows are more flexible than aluminum windows, installing them is effortless. Aluminum windows are more rigid, making size accuracy vital when shopping.
Before heading to the store, get the measurements of your window opening that will serve as your guide when purchasing.
Keep in mind as well that it is best to leave the installation with the experts. While it is tempting for DIY'ers to finish the job, a slight error when installing may affect the integrity of your window frames.
Aluminum Windows Vs Vinyl Windows Cost
The cost of your window frames relies on several factors:
If you are shopping for a replacement or new construction

The type of window you have, like

double-hung

or picture window

Insulation features

Brand, design, and finish

Overall quality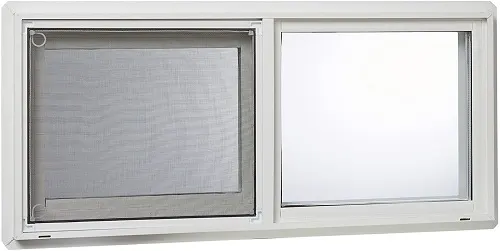 See this park ridge sliding vinyl window at Amazon [sponsored link]
With this in mind, the costs for each type vary. Aluminum windows range from $200 to $1,500. By comparison, vinyl windows can fetch between $100 and $4,500.
For a standard double-hung window, a vinyl window may fetch you about $400. Meanwhile, an aluminum double-hung window costs around $615.
Remember to add to your budget the installation cost of $40 to $60 per hour.
Why Choose Vinyl Or Aluminum Windows?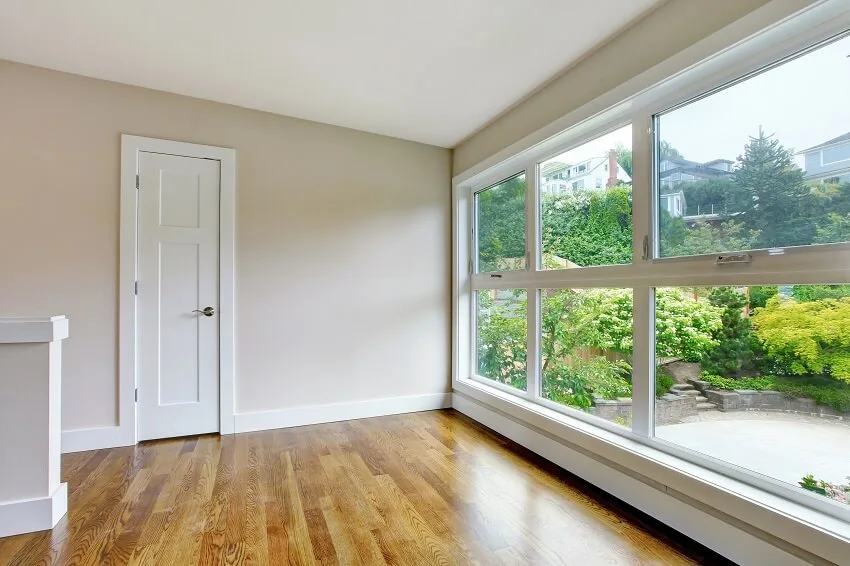 Factors like your location, budget, and design needs will affect your decisions of whether to choose vinyl or aluminum windows.
If modern design and material durability are among your top priorities, you can go for aluminum windows. The aesthetic lines and metallic finish of aluminum windows create a sleek look.
They also last longer than other window materials, including vinyl and wood. So, does this mean that aluminum windows are better than vinyl windows?
While vinyl windows are less durable than aluminum windows, they offer more design versatility and are energy efficient.
If you want a wood grain design or a more traditional aesthetic, you can opt for vinyl windows. Vinyl windows also are price flexible, allowing you to choose the quality that best fits your requirements.
Explore more related topics when you read our articles on vinyl vs. fiberglass windows and the pros and cons of black vinyl windows. Ready to dress your windows? Check out your options on our guides for window shades, blinds, and curtains.