Welcome to our comparison guide for vinyl vs fiberglass windows including major differences, pros & cons and cost.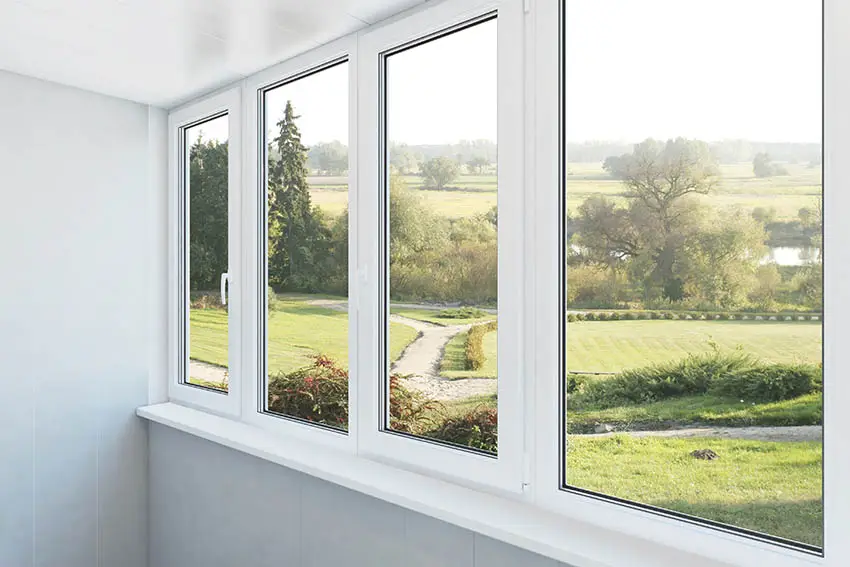 When you're remodeling your home, you won't want to forget your windows! With the right choice, your windows won't only look better but they'll work more efficiently as well. After all, the right choice can affect how energy efficient your house is alongside factors such as how much time and resources you need to invest in your windows for maintenance. Plus, of course, you want your windows to have the appearance you're hoping for.
This means one of the first things you should consider is the material you'll use in the window. There are plenty of options out there but some of the fastest-growing choices in popularity include vinyl and fiberglass windows.
Here, we'll break down everything you need to know about these two options to find what's right for you!
The Difference Between Vinyl and Fiberglass Windows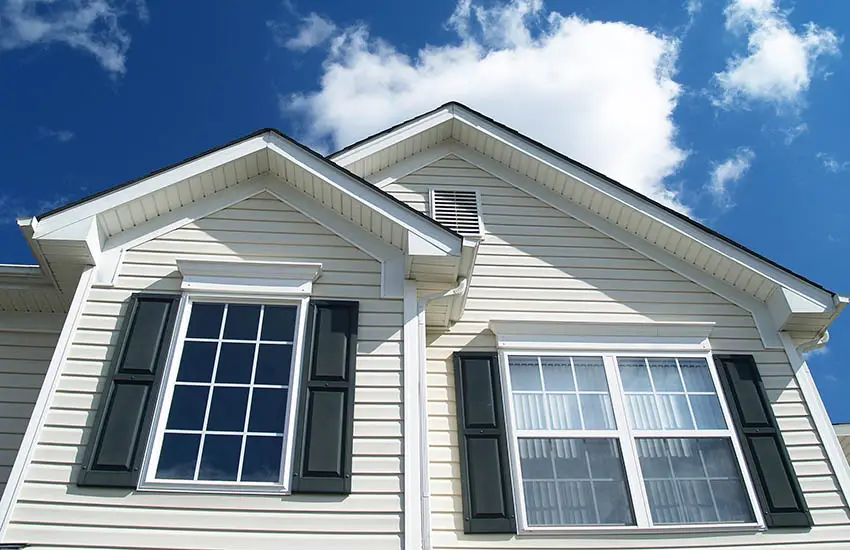 There are plenty of differences between vinyl and fiberglass windows that we'll look at over the course of this guide. Here are a few of the basics, though.
If you want plenty of room to choose what your windows look like, fiberglass is the way to go. It offers a much wider range of decorative choices than vinyl. This is particularly helped along by the fact that, unlike vinyl, you can paint fiberglass if you'd like.
When it comes to the price point, on the other hand, vinyl windows have fiberglass windows beat because they come at a lower cost. We'll take a closer look at the exact price ranges later on.
Speaking of price, a huge factor that plays into the price is how easy an installation is as this affects both labor costs and the ability to take on the project as a DIY one. Since fiberglass has a more challenging installation process, you'll have an easier time using it in a DIY renovation and it might affect the installation process.
Vinyl Windows Pros and Cons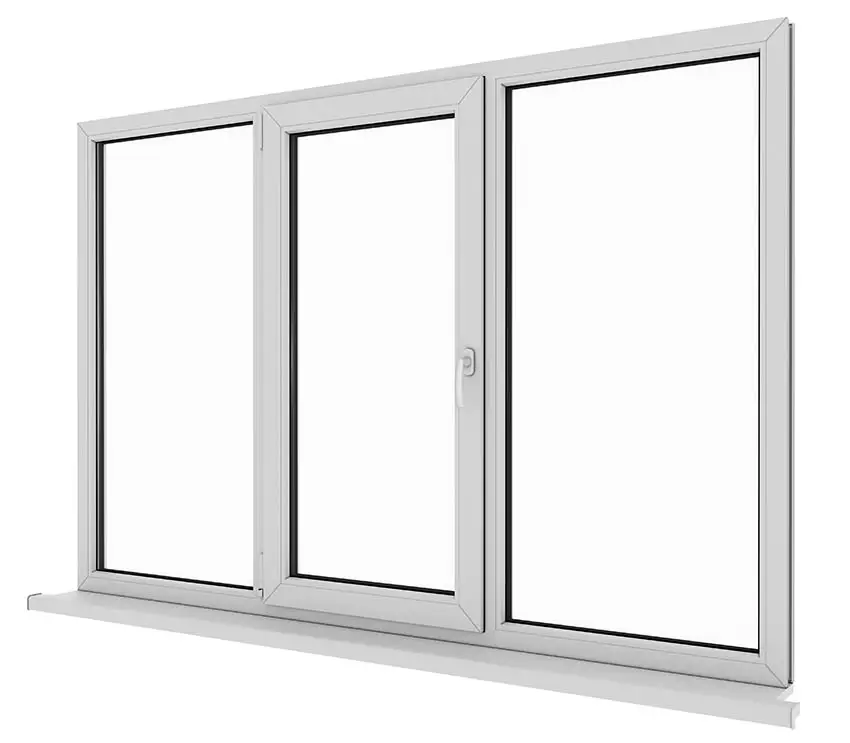 Everything comes with benefits and disadvantages. While ideally, you find something that suits as many of your needs as possible, you have to take a close look at what your options offer you and what their shortcomings are. We'll start with vinyl windows.
Let's start with the good news. For one, vinyl windows are energy efficient, so they'll help save you money in the long run. This is thanks to the fact that vinyl has been an option long enough that designers have figured out how to make the window look great, operate easily, but still stay airtight enough to remain efficient.
Vinyl is also a low-maintenance option. Since vinyl windows are easy to disassemble and reassemble from the frame, it's easy to clean in all the little nooks and crannies.
The biggest downside to vinyl windows is that your design options are rather limited. This is further brought out by the fact that vinyl isn't a material that is easy to paint. If you want different colored windows in vinyl, you'll probably have to reinstall them unlike an option like wood that can easily be painted over several times.
Fiberglass Windows Pros and Cons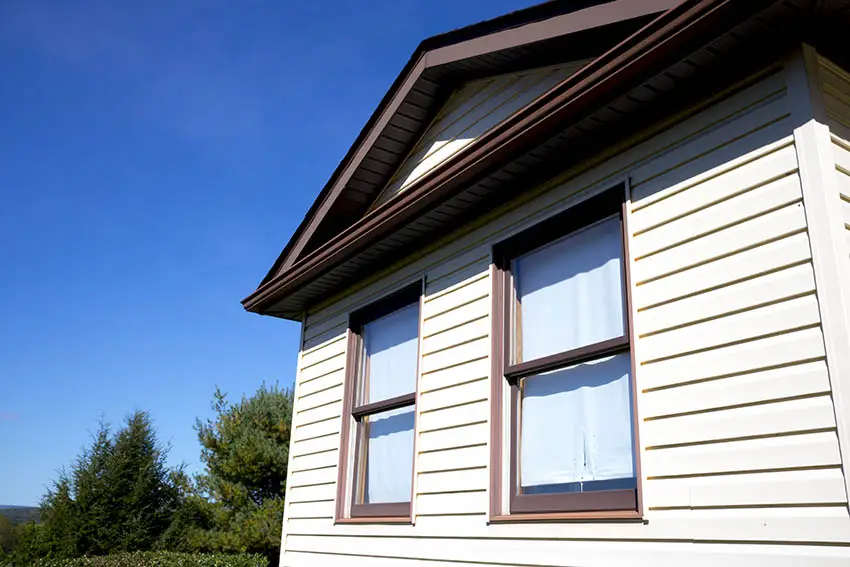 House with fiberglass siding and windows.
Just like vinyl windows, you have to consider both the good and the bad to fully understand what your options are between fiberglass and vinyl. Again, we'll start with the good.
Fiberglass windows have a thinner frame. This means more of the window is glass, allowing more light to come into your home.
On top of that, the frame is still great for insulation, making it a choice that will save you energy and money over the window's lifespan. It also doesn't warp or contract over time as well as being beautiful. This all helps add to the value of your home.
There are some things you will want to watch out for, though. For instance, fiberglass windows are known to be pretty difficult to install which can also lead to higher costs if you're hiring someone to install them for you. You'll also need to paint these windows periodically to avoid signs of aging like the fact that fiberglass tends to age in the sun.
You'll also want to consider the cost. While fiberglass is great for long-term savings thanks to better insulation, the upfront cost is pretty expensive compared to other options.
Cost of Fiberglass Windows vs Vinyl
As with any renovation project, it's incredibly important that you take your budget into consideration when you make your decision. No matter how big or small that budget is, every homeowner takes cost into account. So, which is more cost-effective? If you're working on a tight budget, should you opt for fiberglass or vinyl windows?
The price range for these windows is actually rather close but vinyl windows tend to run slightly lower than fiberglass windows. In general, vinyl windows will run in a range of $7,700 to $9,800 for about 10 48-inch windows.
On the other hand, fiberglass windows run between about $8,720 to $10,993 for 10, 48-inch windows.
Keep in mind, these are averages and the exact price within these ranges can vary slightly outside and is dependent on a few factors. This can include the cost of materials varying by location, windows sizes, the cost of installation compared to doing a project yourself, and which contractors that you work with.
All in all, though, you can depend on vinyl windows to save you a little money in your initial purchase but the options are close as far as price is concerned.
Are Fiberglass Windows Better Than Vinyl?
In the end, fiberglass and vinyl windows come with their own unique benefits and disadvantages. This means that the best choice for you depends on what your individual needs and goals are.
When it comes to the materials used for vinyl vs fiberglass windows they are both man made. Both types of window frames have low maintenance and provide excellent insulation qualities.
With that said, fiberglass is often considered the better choice when it comes to resale value on your home, as well as having a longer lasting lifespan. If you're in the market for replacement windows then fiberglass may be a solid choice for these reasons.
To decide which of these options is the best choice for you, it's best to consider all of your needs from budget to design. While neither option may fit your desires perfectly, you'll want to consider what offers you the most and what asks you to sacrifice the least out of your wants and needs.
For more related information check out our page on bay windows vs bow windows.