Here's our crushed asphalt driveway guide which includes what it is, cost, problems, and if its a better choice than crushed concrete for your driveway.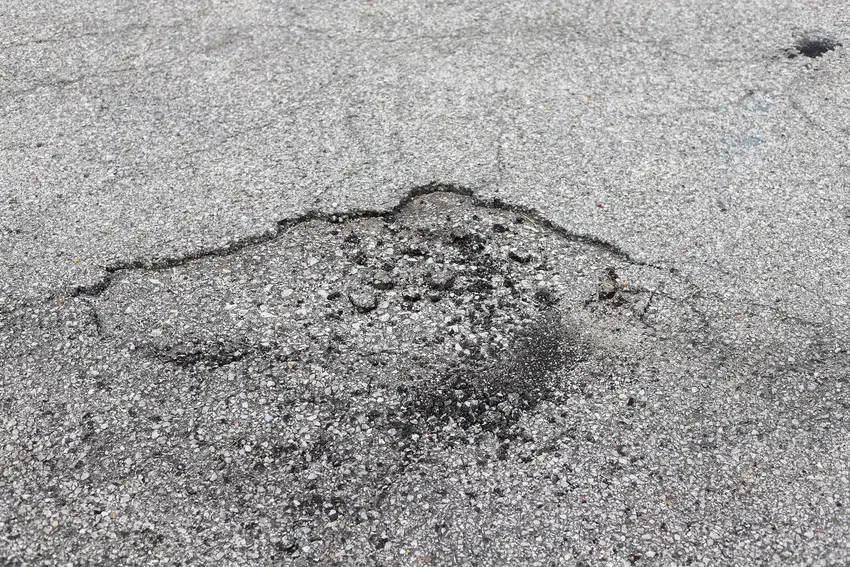 What is Crushed Asphalt?
Crushed asphalt is also called pavement milling, asphalt milling, and recycled asphalt pavement. It's essentially made of former asphalt roads or projects that have been crushed into gravel.
Once this has been properly crushed and screened, the end result is a very high-grade and high-quality aggregate that's coated with asphalt cement. Not only is it extremely durable, but it is also cost-effective.
So if you're a homeowner on a tight budget that's looking for excellent driveway material, crushed asphalt might be your best choice yet.
Is Crushed Asphalt Good for a Driveway?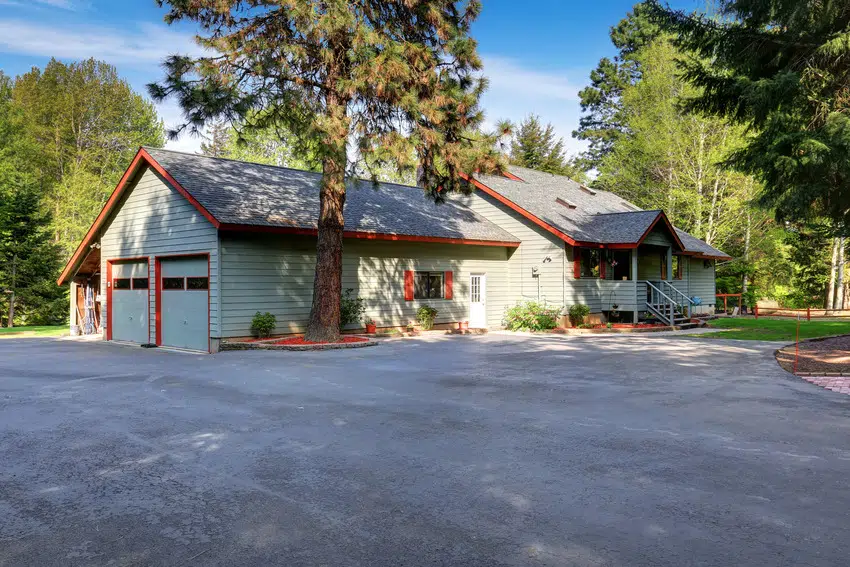 Crushed asphalt is basically the trend nowadays, with more homeowners using it for their driveways. This doesn't come as a surprise since it's truly affordable and environment-friendly too.
If you're a homeowner that's thinking about installing a crushed asphalt for your driveway, here are a few things you need to know about it.
Cheap. Crushed asphalt is quite affordable since it requires fewer resources including materials, production, and labor compared to other driveway materials.
Percolation. The composition of crushed asphalt allows it to withstand rain and snow, which simultaneously reduces the risk of flooding in your driveway.
Excellent bonding qualities. Crushed asphalt is basically recycled asphalt mixed with some tar. Basically, it means that when your driveway is wet, it will take on a compact quality that helps lessen dust and dirt in the area.
Appealing. Crushed asphalt has a unique but attractive look that is rather a cross between an actual asphalt surface and a charming gravel texture, which appeals to most homeowners.
Is Crushed Asphalt Cheaper than Gravel?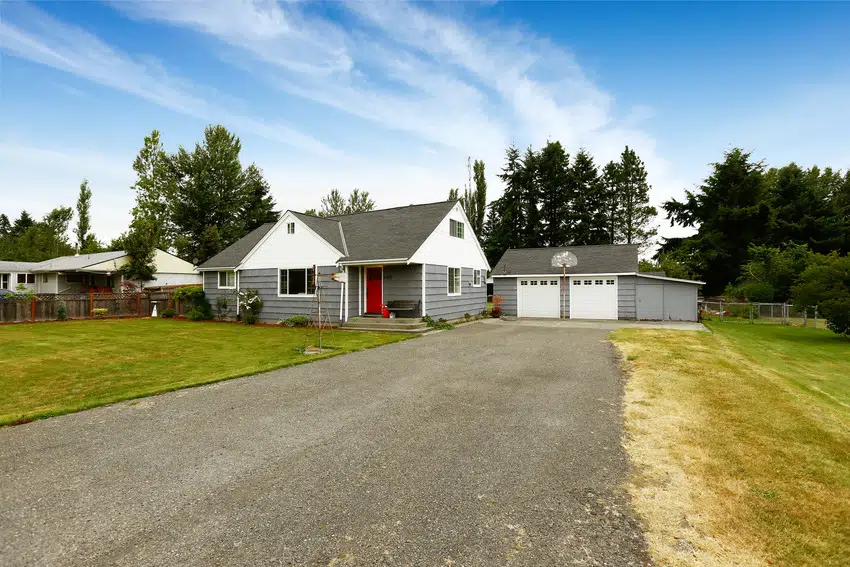 Asphalt is actually not cheaper than gravel, as the latter remains to be the cheapest aggregate option. Installation is also easier for gravel but there are still a lot of important factors to consider.
For one, a gravel driveway is quite prone to sinkholes, ruts, and also potholes. These gaps in the surface would need regular filling and maintenance to keep your driveway looking good.
Moreover, snow removal with a gravel driveway can also be a challenging and laborious task during winter. Lastly, a gravel driveway is not immune to dirt and dust as much as the crushed asphalt.
In fact, you might even need to constantly clean the exterior of your house because of the accumulation of dust and debris.
Meanwhile, crushed asphalt will only cost you around $2 to $5 per square foot. Moreover, it's extremely long-lasting and requires minimal maintenance compared to gravel. Read more about asphalt vs gravel driveways here.

Crushed Asphalt Driveway Cost
The cost of a crushed asphalt driveway can vary, but it depends mainly on the material quality. However, the price is about $2 to $5 per square foot on average, while the total cost of the driveway including labor and material costs, can range from $1,200 up to $3,600.
Nonetheless, a driveway can be a good investment since they are durable and long-lasting. In fact, a well-installed and maintained crushed asphalt driveway can have a lifespan of up to 35 years.
Does Crushed Asphalt Harden?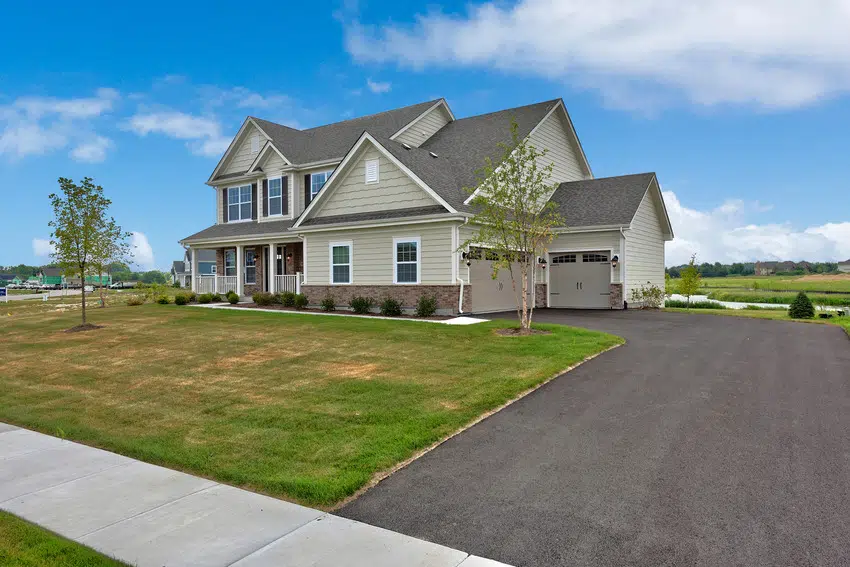 Yes, it does. After its installation, a steamroller will further compress the heated crushed asphalt, making it bind with other solid elements.
It takes around 24 hours for it to dry and harden, which is the typical curing period. Over time, it hardens even more and allows its aggregates to bind together, making for a more sturdy area for the driveway.
Crushed Asphalt Driveway Problems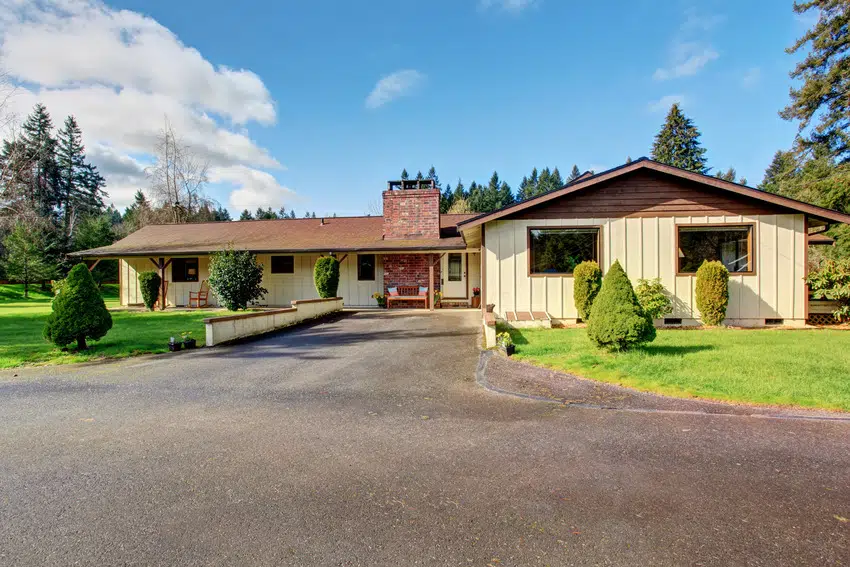 Crushed asphalt driveways are prone to discoloration because of extreme sun exposure and other outside element factors. This is quite a loss since most homeowners would still prefer the look of "real" or "true" asphalt.
There could also be some inconsistencies in the quality of the materials used so you need to consider the type of asphalt recycling facility you're opting to buy from.
Which is Better: Crushed Concrete or Crushed Asphalt?
If cost is a major factor for you, then a crushed concrete driveway is the better choice.
However, crushed asphalt definitely won the visual appeal factor. Moreover, it's quite possibly the most durable material that might fit your driveway best.
Check out this article on the 21 types of driveways for more related content.