This gallery features the types of plates including the different dish styles, dining uses, their features, materials, and special serving plate dishes.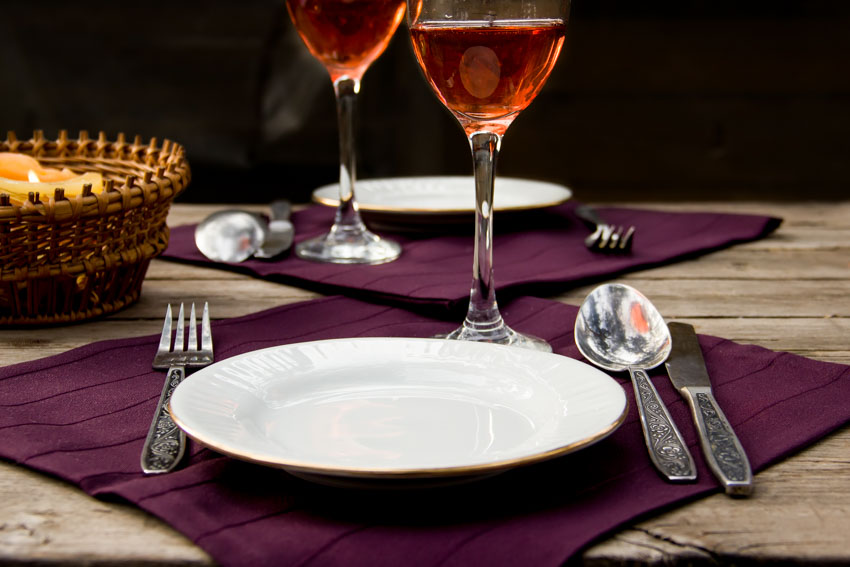 Learning how to set a table requires a great deal of knowledge. There is silverware etiquette, multiple kinds of drinking glasses, and correct plate arrangement. Selecting dinnerware and plate materials for your house can sometimes be daunting, but anything here is superior to using disposable plates.
There are a lot of different types of plates whether attending a gathering or eating out at a restaurant. It is critical that you understand the many types and uses of dining plates.
You must be knowledgeable in this area since different types of plates are used for special or formal gatherings. And yes, most of them are different from what you use in your home daily.
Different Types Of Plates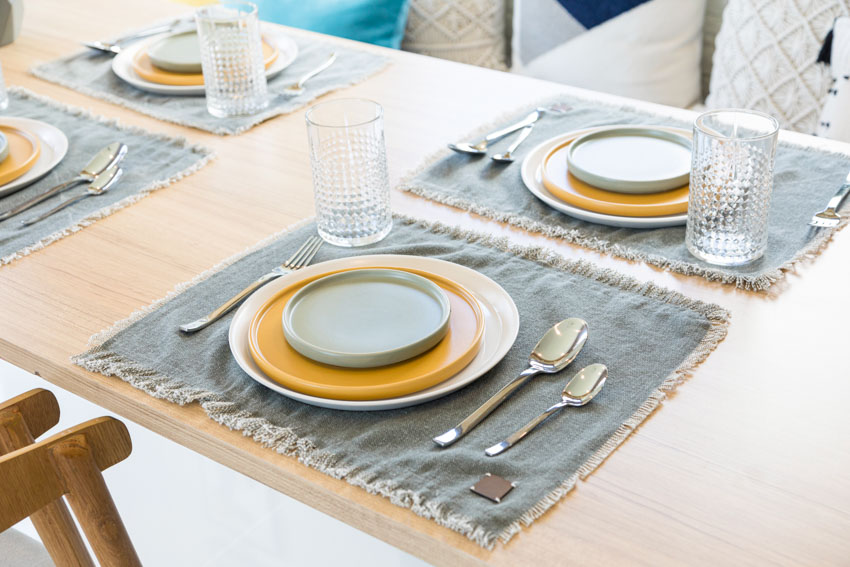 There is a plate for just about everything, and they are available in a range of shapes, sizes, and styles. Below you'll see the types that are best for everyday usage and which are best for special events.
Appetizer Plate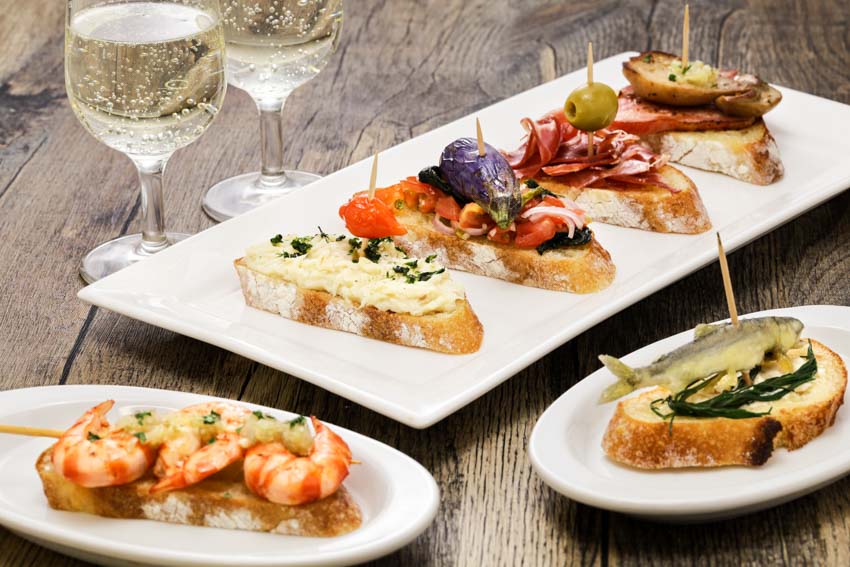 An appetizer plate, which is normally confused with a side plate, salad plate, or dessert platter, is more compact than a dinner plate. We normally suggest choosing an appetizer plate with a diameter of about 8 inches as this is the ideal size for smaller food portions.
Appetizer plates are delightful, easy to handle, and useful for a lot more than just serving mere appetizers. Furthermore, they are available in practically any color or pattern, making it simple to select the ideal appetizer plate to match the theme of a particular occasion. This type of plate is required whether the appetizers are served on table trays or plated individually.
Moreover, appetizer plates are ideal for family-style meals where sharing is encouraged. You can choose appetizer plates that can contain all of your favorite appetizer dishes for any occasion.
Furthermore, appetizer platters come in a variety of sizes. This plate is often slightly larger than bread and butter plates, ranging from 4 to 8 inches in diameter. This plate often has a gently curved tip with no indentation. Appetizers such as chopped fruits or cheese are normally served on the appetizer plate.
Fruit, side, or berry basins are other monikers for appetizer plates. The fruit saucer plate is a narrow, shallow dish that collects juices from fruits. Side dishes are not presented at formal dinners because they are normally provided course by course, whereas an appetizer plate is only served at casual meals.
Dinner Plate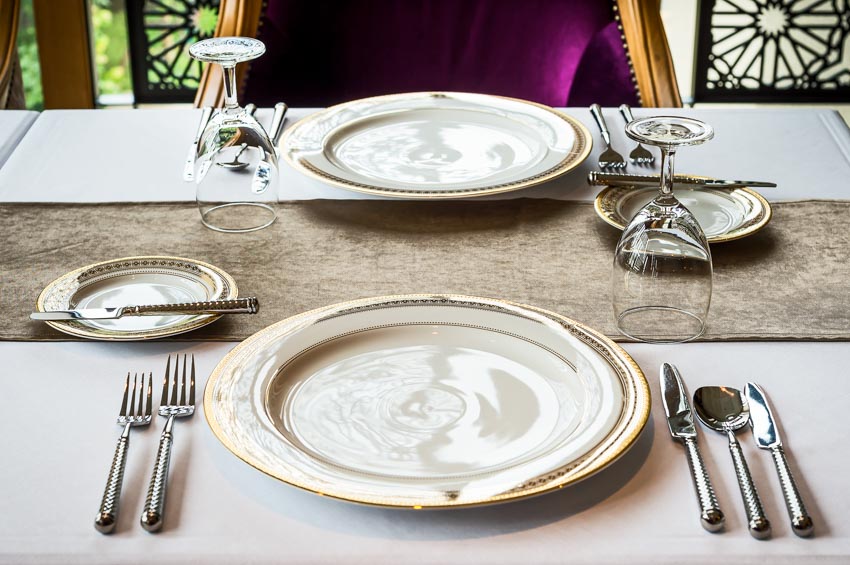 Due to its use as the plate for major courses during meals, the dinner plate has been among the dining room essentials that are most frequently used. At all formal and informal gatherings, a dinner plate is used to serve the main course.
The diameter of this plate is normally 11 to 12 inches. It is typically served after the salad bowl. This type of plate is commonly used for both lunch and dinner meals.
To start preparing the main meal, you can place the dinner plates on the table in front of the diner. The dinner plates and side dishes will be delivered to the table by the server. They will eventually place the other dining plates, dishes, as well as silverware on the table.
Dinner plates can accommodate a dish of protein, grains, and veggies without looking cluttered. Anything greater than 10 inches will make the dish feel empty, and anything smaller will begin to resemble an appetizer plate.
Bread & Butter Plate
The bread and butter plate is frequently the smallest plate on the table, measuring around 5 to 7 inches in diameter. It is also referred to as a side plate or quarter plate and is commonly (and obviously) used for placing your bread and butter.
This small dish is often used for breakfast or light meals. It is also normally located on the left side of the table, near the fork. It is usually withdrawn whenever the dessert is ready to be served. Bread and butter plates are widely used to keep bread and butter apart from other items including milk, gravy, and beverages.
In bread and butter plates, fish can be served in a pastry crust, and toasted crackers with butter and cheddar cheese are served at room temperature. Bread is frequently provided between courses during long intermissions at a formal dinner in a hotel or restaurant.
Bread and butter are also served with informal lunches and dinners. If a platter for a slice of bread or a roll is not provided, the food item would be placed on the tablecloth or the top of the dinner plate, which also contains the butter.
Soup Bowl & Plate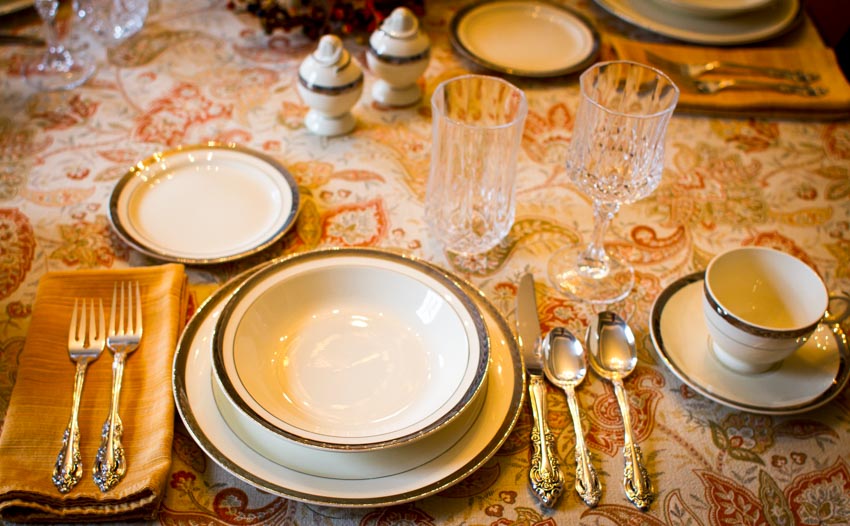 The soup plate is shaped differently than the other plate kinds. This plate is used to contain liquid dishes like soup. The bowl is a soup container, and the plate's edge is shaped like a cup with an arch.
These soup bowls or plates are suitable as well for smaller servings and look great with entrée dishes. These bowls are widely used for cereal, ice cream, little servings of spaghetti, ceviche, and a variety of other foods.
There are differences between soup plates for formal and informal meals. For formal dinners, the soup plate is normally shorter in height; in this context, it is a 9 to 10-inch wide, shallow bowl with 1-inch rims.
This small bowl is generally accompanied by an underplate. These shallow types are generally the only ones used at formal dinner services. During informal gatherings, soup bowls with no rims or saucer-like coupe bowls can be employed.
Soup bowls occur in a variety of shapes; the temperature and composition of the soup determine the shape. A thick mushy beef soup holds heat and is frequently served in small, large bowls that effectively distribute heat.
If the soup has a pure broth or creaminess, it is best served in a deep bowl that retains heat well. Soups that are clear or transparent should be served in small cups to preserve and keep the temperature.
Salad Bowl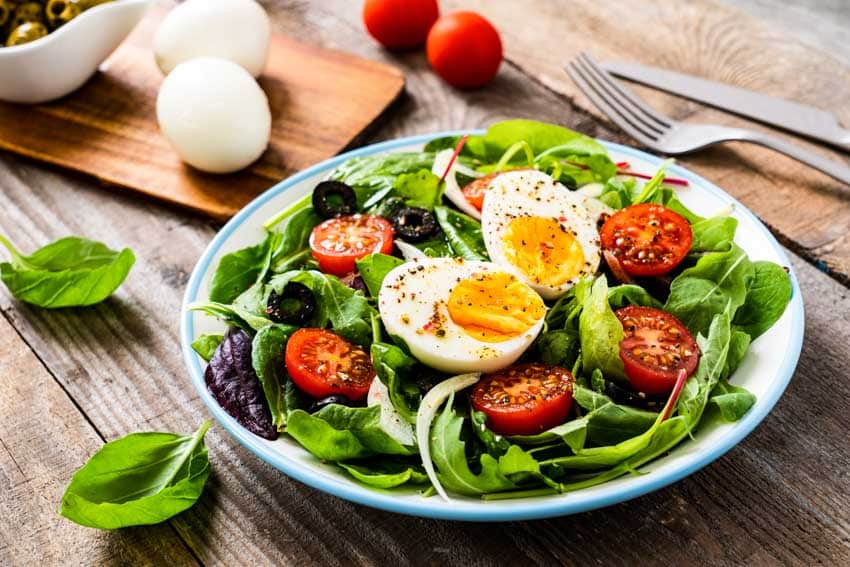 Salad bowls are mainly used to serve salads. It comes in two distinct sizes and features a round shape. For huge proportions, the first type of salad bowl measures around 8.7 inches. The second type of this bowl is 7.8 inches in diameter for small proportions.
However, the salad bowl is bigger than the bread and butter platter. This small dinnerware primarily comprises salad portions. At a formal meal, the salad plate is put before the guest after the main course has been cleared. A salad is served to the diner on a plate.
In a casual meal, the salad plate is often used to serve the salad, which is served before the main course. However, if the salad is the main meal, these dishes would be served on a dinner plate.
If you are serving a salad course, the salad plate would be optional, but somehow it provides a touch of elegance. These plates are often larger than appetizer plates, measuring approximately 8 inches wide. You could either plate the salads separately and arrange them in front of the diners, or utilize them while preparing family-style salads.
Dessert Plate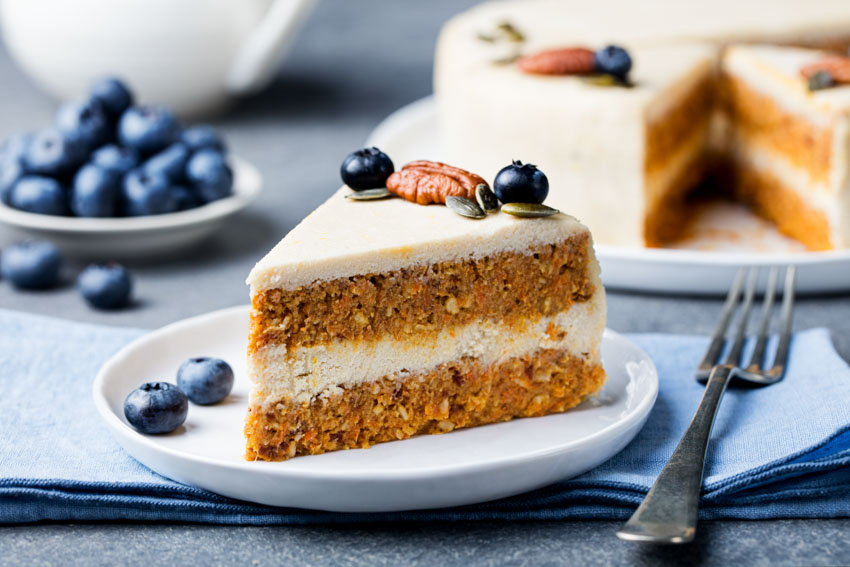 Dessert plates are required since no mealtime is complete without something sweet to end it off. Although some cultures do not provide dessert after dinner, some would say that it is essential to have it at a dinner gathering. The choices for sweets are unlimited, whether it is an exquisite dessert bar, a whole cake, or some fruits.
Dessert plates are usually 7 to 9 inches wide and ornately designed. Most manufacturers refer to it as a luncheon plate because it may be used for both casual and formal events. Dessert plates can be used for a variety of purposes including serving munchies, cakes, appetizers, as well as sweets.
This type of plate is commonly seen at formal dining events such as weddings, reunions, celebrations, or parties when guests provide sweets. Dinner plates are thicker and heavier than dessert plates.
The dessert plate is commonly used for both formal and informal gatherings, although it is not always required for either. Furthermore, these plates are embellished and are not part of a tableware set.
Saucer Plate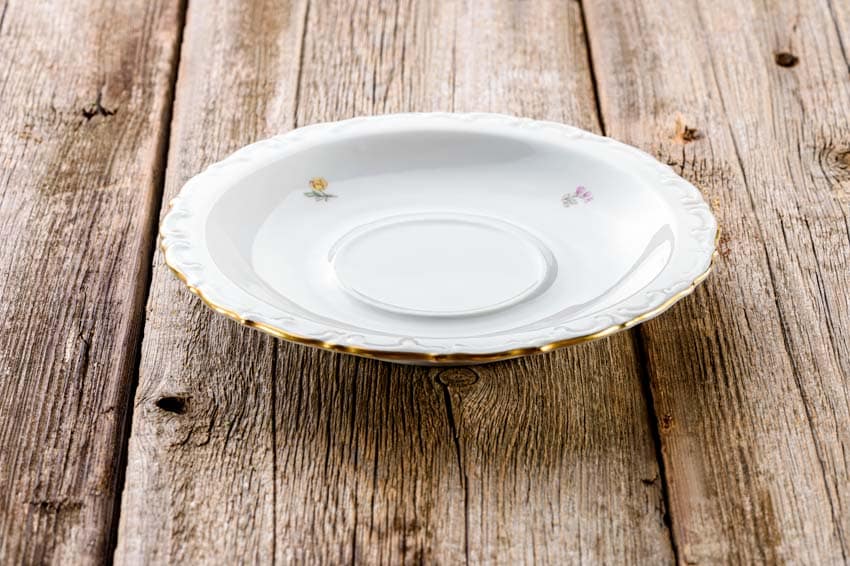 A saucer plate is typically presented with a teacup. A saucer plate does have a 10-inch diameter with an indentation in the middle to keep the teacup from sliding away. This plate is not replaceable with any other plate because it is exclusively meant to hold coffee or other cups. It can also be considered as one of the many coffee bar accessories you can use at home.
To accommodate a corresponding cup, a saucer plate's center is shaped to be downturned. This downturned depth is sometimes raised and may not show in antique saucers. This plate protects surfaces from being damaged by the heat of a cup.
It can also be used to catch spills, splashes, and leaks from the cup. Aside from that, saucer plates are a more practical spot to place a wet spoon, which can combine sugars or milk with tea or coffee as the beverage in the cup warms.
Some individuals pour hot tea or coffee from the cup into the saucer; the larger surface area protects against burns. It expedites the chilling process, allowing the user to enjoy the coffee immediately after blending.
Serving Platters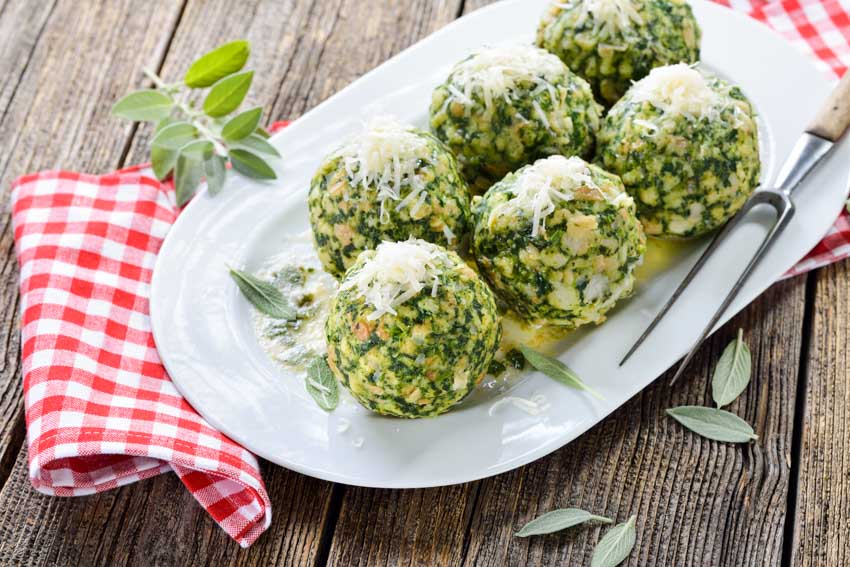 Keeping a couple of serving platters on hand is a terrific way to complete your tableware collection. Serving platters, which should be roughly 12 inches in size, are normally the largest object on your dinner table. You can serve large-sized meals like roasted chicken, baked veggies, and porterhouse steaks on them.
Types Of Plate Materials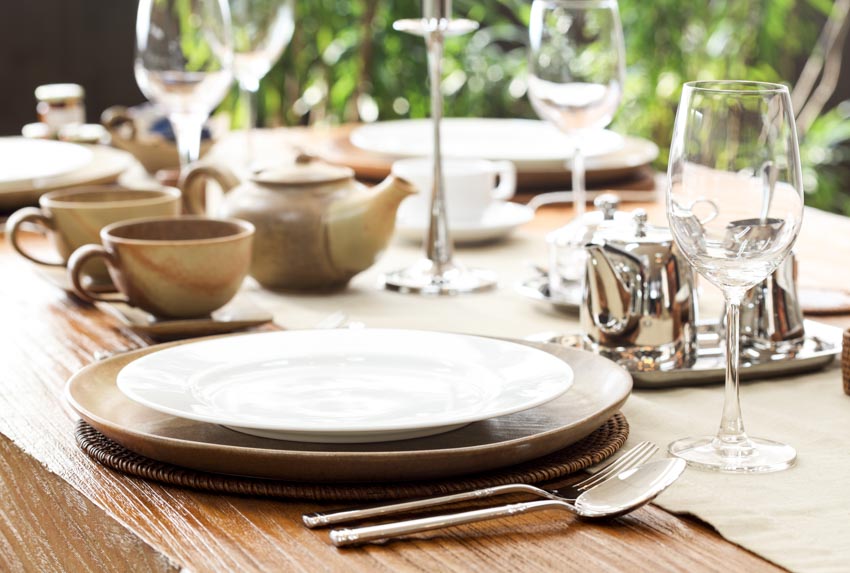 Here are the most popular materials used for plates in the home.
Ceramic Plates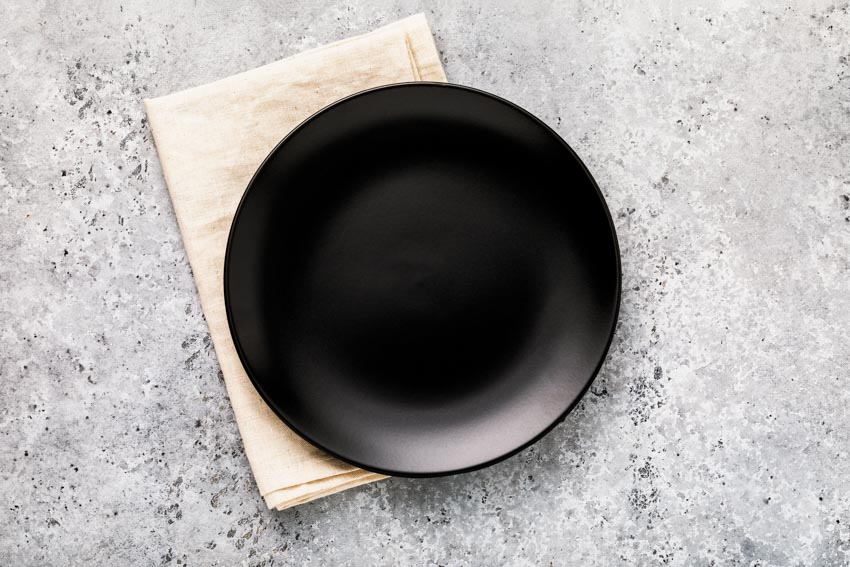 Ceramic plates are probably the most prevalent plate material used daily by numerous homeowners. These plates are extremely convenient that can be used for many generations without issues.
Ceramics are also a very adaptable form of plate. Ceramic plates can vary from basic everyday plates to elaborately decorated plates that you could only dare to pull out for special events. Ceramic plates are widely known because they come in such a wide range of styles. You can acquire plates with distinctive designs that are aesthetically appealing.
When you have so many options, it is indeed simple to find the right plates for any event. New homeowners or newlyweds frequently purchase a set of excellent ceramic plates to meet their dinnerware requirements.
It must be noted that ceramic is an extremely broad term that can apply to many different types of plates. Earthenware is created using the same techniques as regular ceramic plates. However, each of the various styles has its distinct attraction. Standard ceramic plates have their unique appeal as well.
Melamine Plates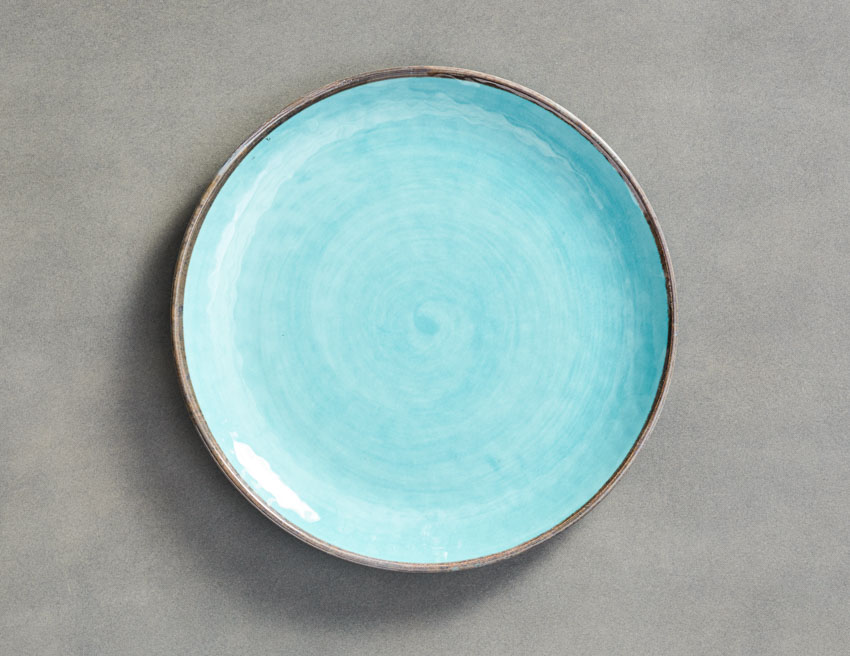 There is a chance that you are unaware of what a melamine plate is. The vast majority of people worldwide will be unfamiliar with this term, although many of them use melamine plates very regularly.
Melamine plates are essentially plastic-based plates that are widely used. Melamine is a natural type of chemical that is used in the production of plastic products, and the majority of plastic plates fall into this category.
These plates are really simple to handle and may be coated with a variety of intriguing designs. These plates are commonly found with cartoon characters and various floral themes.
Melamine plates are particularly desirable due to their ease of use and ability to withstand substantial stress. Many people use these plates for their children since they will not be able to shatter them or injure themselves.
However, you should be aware that melamine plates must not be heated inside a microwave. In most situations, they will not be able to withstand the high heat of the microwave and will begin to melt. Melamine plates, on the other hand, are dishwasher-safe.
Glass Plates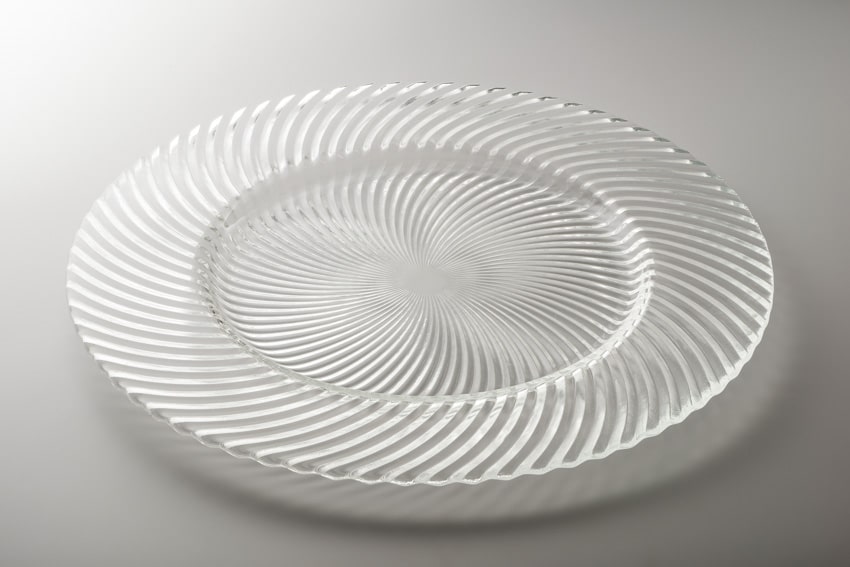 Numerous individuals enjoy having sets of glass plates to use every day since they are attractive and simple to clean. They are so popular since they are a combination of special and ordinary plates.
In general, genuine glass plates are not that costly, while some luxurious collections will cost you a bit more. You can also try searching for clear glass plates or tinted glass plates.
Whether you choose plain or tinted versions, you will receive a lovely set of plates. These plates are versatile enough to be used for almost any occasion. Glass plates are simple to clean and dishwasher-safe, thus you may enjoy them with ease. Having a visually appealing selection that is also simple to use would be ideal.
Stoneware Plates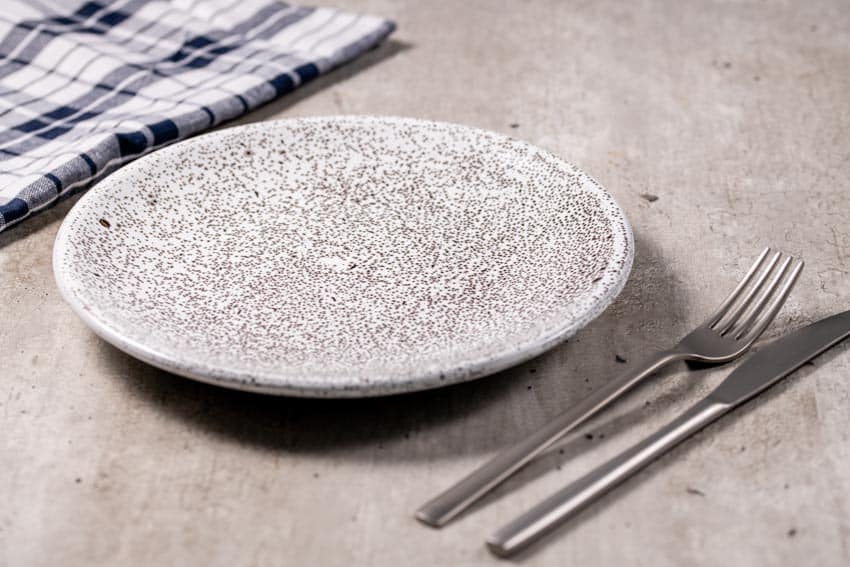 This plating material technically falls under the ceramics classification, yet it is different enough to earn its separate category. Stoneware is unquestionably one of the most popular types of dinnerware in today's world.
It is thought to be highly sturdy, and a set of stoneware plates can last for a long time. These plates are less prone to scratching than many other types of ceramics, making them ideal for daily usage.
One of the key materials that are employed to manufacture stoneware plates is clay. Indeed, clay provides these plates with a distinct appearance, and some people appreciate how it adds texture to them. They have a certain rustic appeal. On every family dinner table around the world, you will most probably find these kinds of plates.
There are different styles of stoneware plates, each with its own quirks and peculiarities. It is only necessary to realize that these plates are long-lasting and simple to utilize. If you want a collection of plates that you can rely on long-term, stoneware plates would be a good choice. You will appreciate how well they hold up to frequent usage.
Earthenware Plates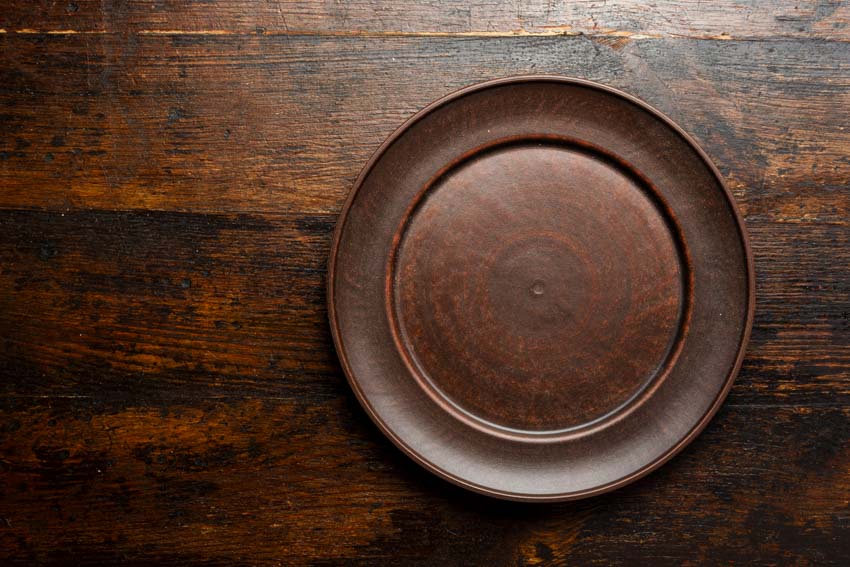 Earthenware plates are intriguing plates since they are comparable to stoneware plates in many aspects, yet there are some significant distinctions to take into account. They are created in the same way as stoneware plates, except these plates, are coarser and have a glaze on top of them. This coating allows creatives to create detailed motifs on these plates if they want.
The majority of the time, conventional earthenware plates have solid colors. These are ideal for everyday usage, and you may purchase sets of earthenware plates at affordable costs.
These are terrific meals for practically any occasion. They can be quite attractive and they are not fragile, thus you should not be worried about handling them.
Moreover, there are some earthenware plate variations you might examine as well. Several earthenware plates have a tin-enameled coating that enables fantastic colors to be put on them.
The regular earthenware plates also look extremely lovely, hence this is a flexible style of a plate that you will absolutely like keeping in your cabinet.
Bamboo Plates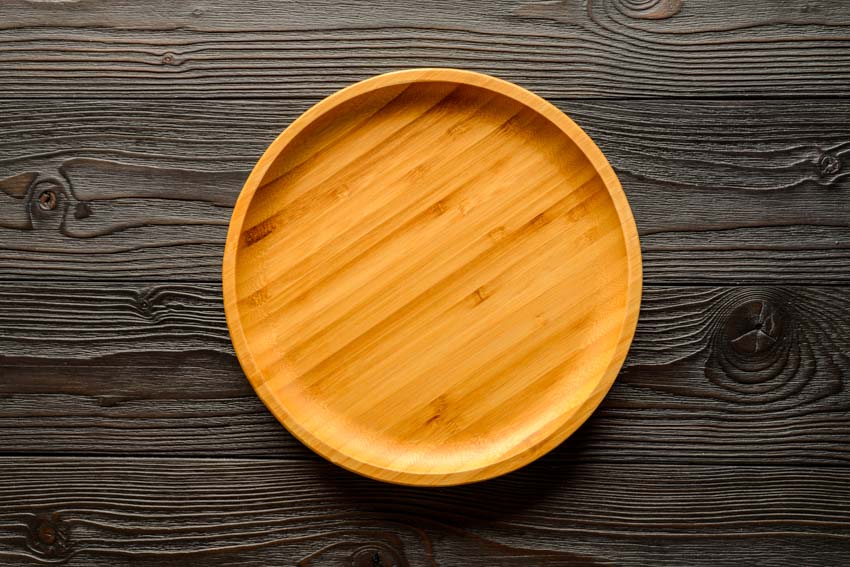 You can try adding bamboo plates to dining types of tables for something genuinely distinctive. These undoubtedly have an inherent allure. They give off a very organic vibe, and if you care about the environment, purchasing plates like this stands to reason. While bamboo dishware is entirely biodegradable, it can be used many times.
If you are prepared to hand-wash bamboo plates, you can reuse them numerous times. They are sturdy enough to withstand a variety of usage, but they cannot be washed in a dishwasher.
The plate will be destroyed as a result, proving that the statement that it is biodegradable was accurate. Many individuals simply purchase these plates and employ them as disposable plates.
Whether you intend to reuse them or discard them after one usage, you will be relieved to learn that these plates are reasonably priced. Bamboo plates are quite affordable, thus this might be a decent choice for you.
It all boils down to your unique preferences and what you are searching for. These are not going to be plates that appeal to individuals searching for great dining experiences, but they do have their unique charm.
Disposable Plastic Plates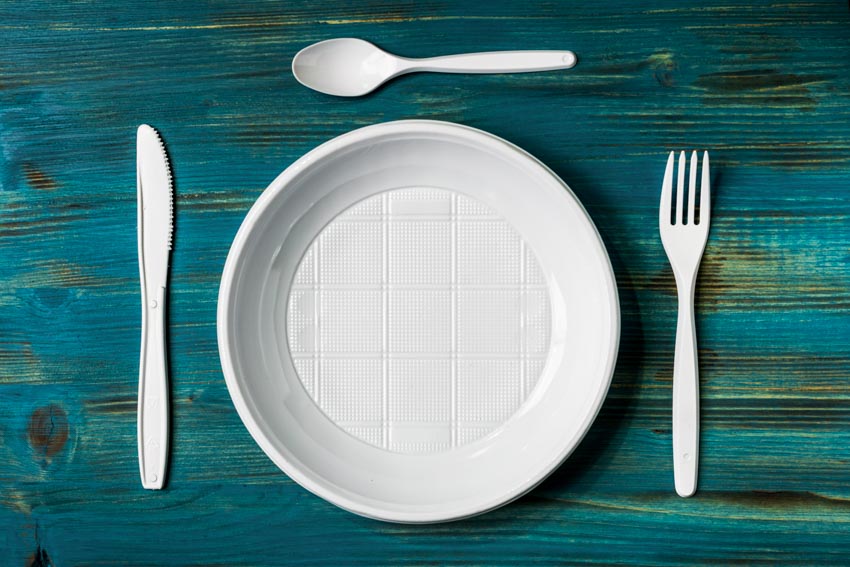 Yes, disposable plastic plates are available as well. These plates are not eco-friendly in any way, but they are incredibly inexpensive. A set of 100 plastic plates can be purchased for a very low cost. These will be very useful for gatherings where you would not have to clean up a lot of dishes thereafter.
Environmentally friendly individuals often avoid these plates. They are likely to become less widespread as more people consider the environmental consequences of their behavior. If these types of plates appeal to you, they are widely accessible and can be purchased at a reasonable price in many stores.
Disposable Paper Plates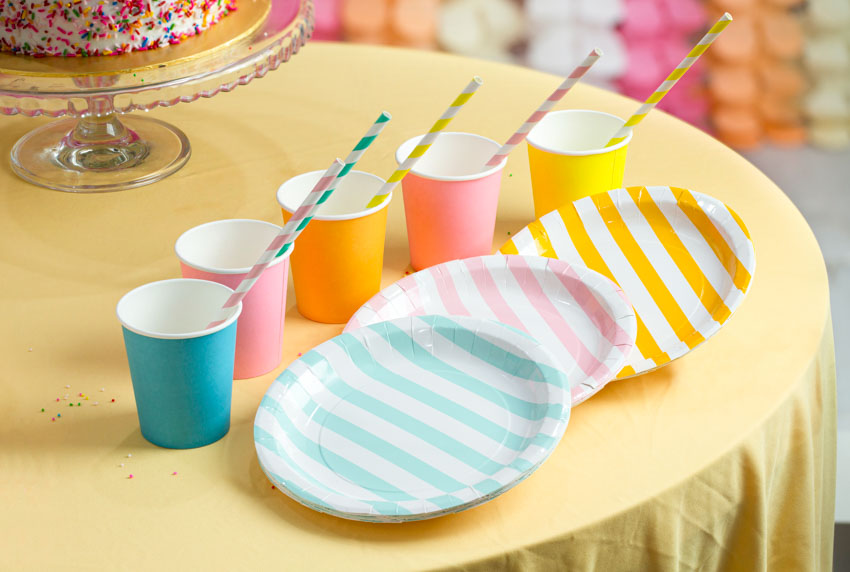 Disposable paper plates are the most popular solution for consumers looking for throwaway plates. These have been around for a long time and are frequently seen at birthdays and anniversaries.
Many individuals have started to eschew traditional paper plates in recent years since they are not ecologically friendly. This does not imply that everyone has done so as plenty of paper plates are still marketed around the world.
It is indeed difficult to argue against the convenience of disposable paper plates. You can use these plates and then throw them away when you are finished. You will not even have to bother about washing any dishes after your lunch, and you can go on with your day. This can be useful for persons who have hectic schedules.
If you want to impress someone at a dinner party, you should avoid using these plates as they normally look cheap. But fortunately, paper plates with a beautiful overall appearance are available as well.
Some of them have amusing and fascinating patterns, but they are still not a good substitute for actual dinnerware in most cases. If you have a purpose to use disposable plates, they are commonly accessible and can be purchased practically anywhere.
Types Of Plate Styles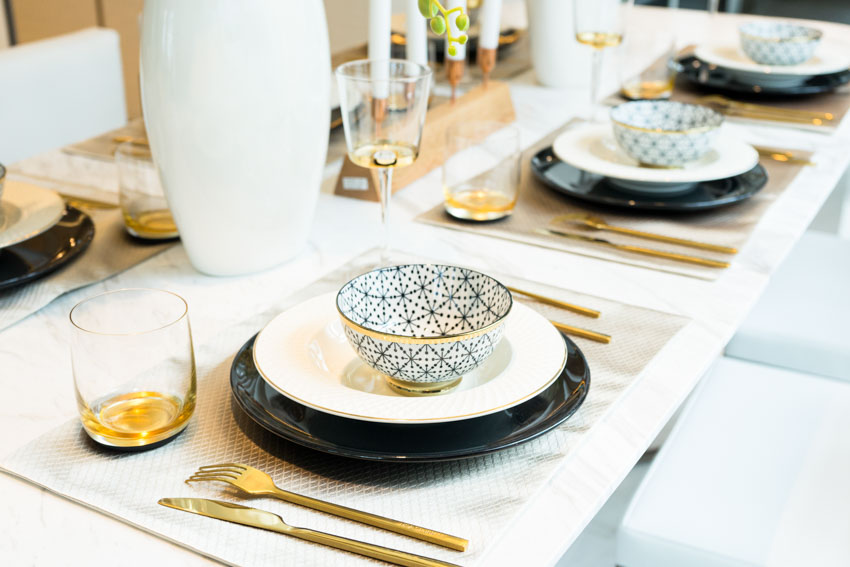 Here we share the different styles of plates.
Charger Plate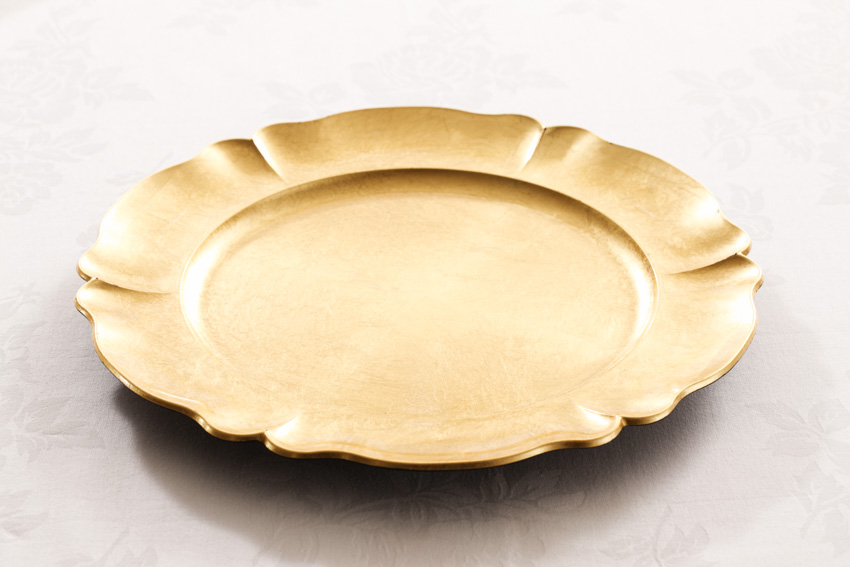 The edges of a charger plate are ornamental. It is also flat and has a diameter of 13 to 14 inches, making it one of the largest plates on the table. Chargers are an additional piece of tableware.
A charger plate is mostly used for decorating because it carries all of the plates and bowls atop it. You can place this plate in a more formal setting, with full-course dinners on each dinner plate presentation.
These enormous plates are usually not eaten because they are mainly used for adornment. Salad plates or soup bowls must be placed on top of the first course. Aside from being gorgeous and adding to the table décor in a fine dining place, charger plates have several functions.
Charger plates are visually appealing to the guest or diner as well as creating an appealing aspect and setting the dining table. These plates also keep the table and tablecloth neat during the serving courses.
Food stains and other messes that would normally dirty the tablecloth or fall onto the table are caught by this plate. Because it is placed just beyond all of the plates and bowls, it also helps to preserve the heat in the tableware.
Colored Glass Plates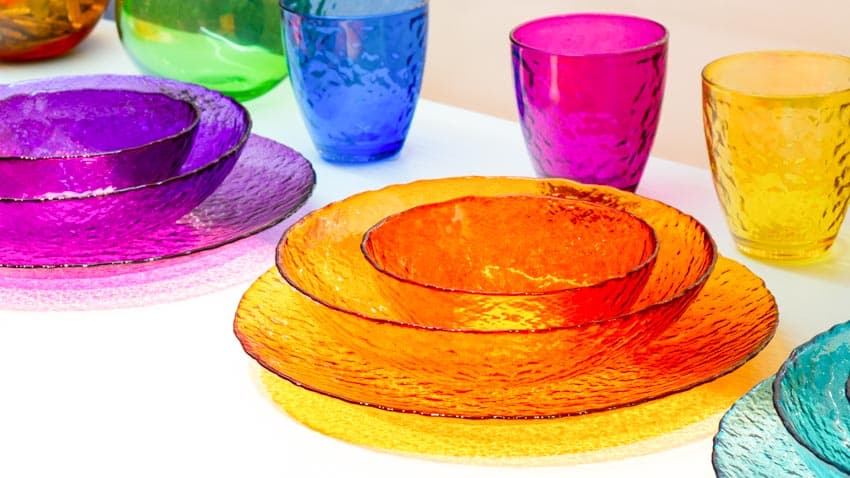 Colored glass plates have a distinct attractiveness. The delicate coloring on some of these designs of plates is gorgeous. Many individuals prefer to use these plates as their daily dinnerware, but given how beautiful some of them are, it makes total sense to use some kinds for special events as well.
You can get glass plates in almost any color you choose, thus it will not be difficult to locate something that matches your preference. There are also glass plates that have multiple colors on them.
A few of these plates will be artistic creations with extraordinary color combinations. Some will be more modest, with only a few dashes of color scattered about. In any case, these plates might be an excellent addition to your kitchen.
China Plates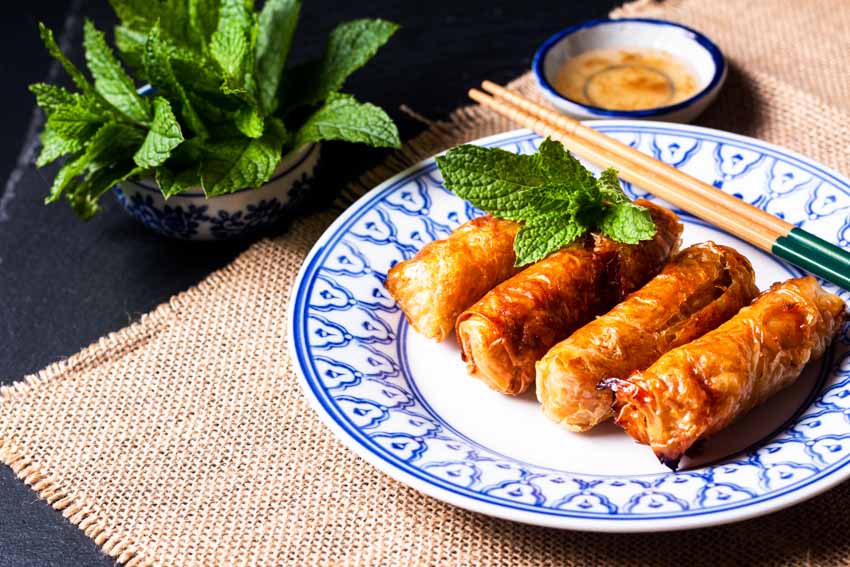 China refers to a well-known plate style that is normally reserved for big dinner occasions. These plates are very fragile, but they have a lot of styles.
They are incredibly beautiful, and many exhibit them in their homes as decor pieces. You may somehow hear of the term "china cabinet," which is a common area where people keep their china plates.
These plates are typically formed of feldspar, quartz, clay, as well as a multitude of other minerals. They all work together to create something genuinely artistic. The only issue with these plates is that they are not mainly functional. They are more appealing to look at than they are to use as a dining plate.
Fine China Plates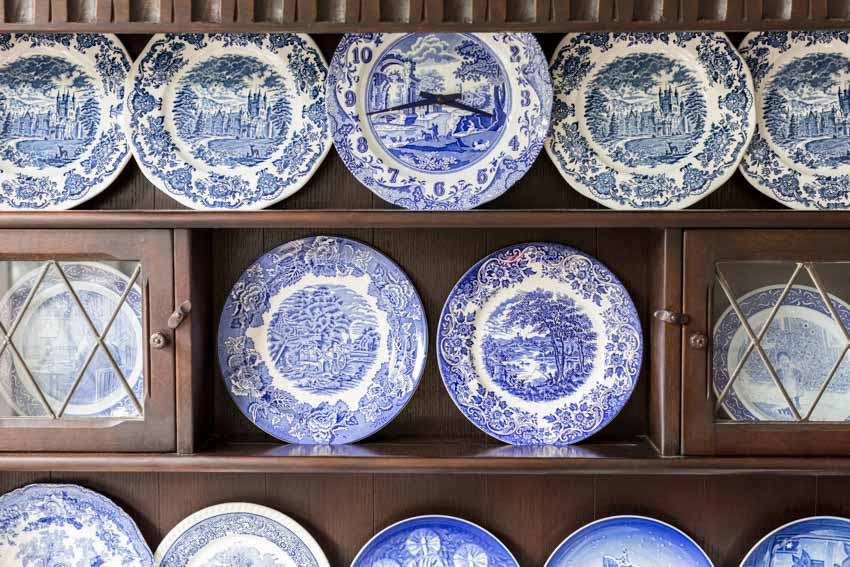 Fine china, as you might think, is the most fragile sort of china plate available. This is not to say that you must avoid fine china. It possesses a widely sought-after one-of-a-kind beauty. These fine china plates are pieces of artistry in their respective sense.
If you appreciate the beauty of dining objects, it would be good to own a magnificent set of exquisite china. Everyone should have a collection of ornamental plates that they only use on special occasions. Most people exhibit their beautiful china almost entirely for ornamental purposes.
Nonetheless, using fine china plates without hassles can be tough, but if you are cautious, you must be able to utilize this fine china for an exquisite dinner party. These fine china plate collections are normally quite expensive, hence you will want to take good care of them so that they last a long time.
Some people refer to fine china as porcelain china. It must be observed that these terms can be used interchangeably. They are referring to the same type of plates but under a different nomenclature.
Therefore, if you want to acquire some of the most vibrant and classy-looking plates on the marketplace, you must look into purchasing your personal collection of fine china.
Bone China Plates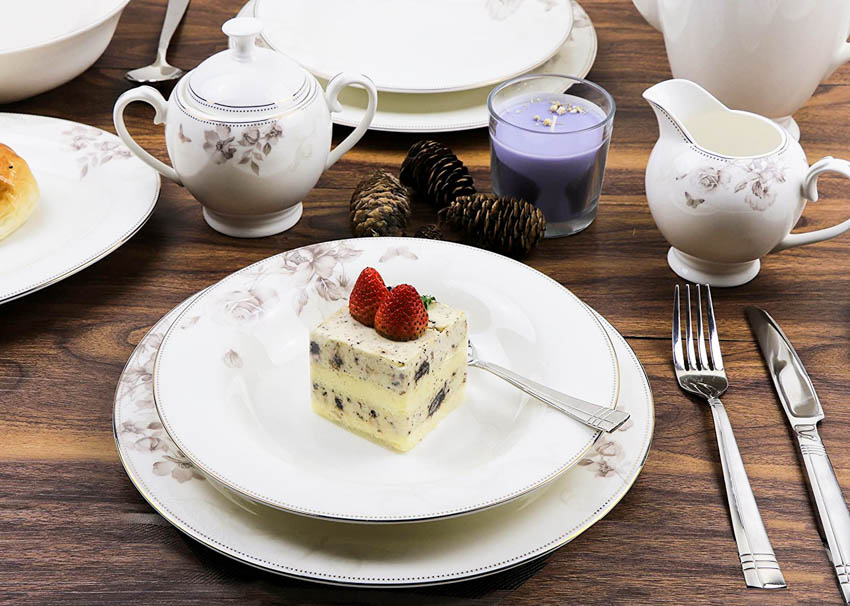 See this bone china plate at Amazon [sponsored link]
Bone china is one of the most desirable and beautiful varieties of china. Because these plates are composed of calcified bone, the name is entirely appropriate. Various animals' bones are cremated to form a powder that can be utilized to make the plates.
This is a tough material to deal with, and it must be created with lower fire temperatures to be even finer than other types of china. Surprisingly, the thinner nature of bone china does not make it more fragile. It is actually more long-lasting and robust than other china types.
The bone employed to make such plates provides a lot of toughness, thus you should not be worried about destroying these china plates. You must always be cautious while caring for bone china, but it is nice to know that it is less brittle in general.
In addition, bone china plates frequently have a color that is as white as milk. They have a distinctive appearance from other varieties of china, so they must be easy to identify once you grasp the distinctions.
In some parts of the world, bone china is referred to as ivory china, yet it is the same product. These plates are a fantastic complement to any tableware ensemble.
Traditional Stoneware Plates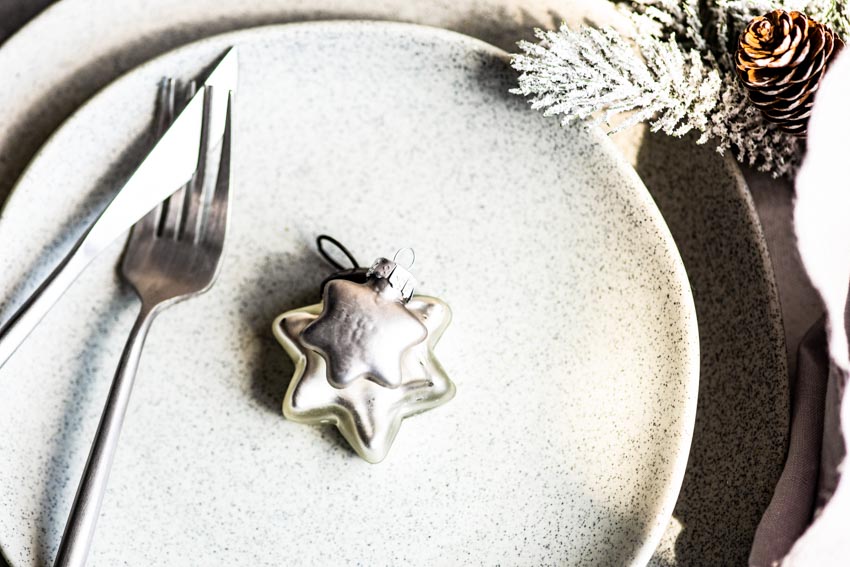 Traditional stoneware is the most common type of stoneware dinnerware. They are known for being particularly thick and long-lasting. These plates are ideal for everyday usage, therefore you will be quite pleased with them if you desire dependable plates.
You can also acquire these plates in a variety of colors and with entertaining designs on them, so you do not have to sacrifice aesthetics for longevity and durability.
Another amazing feature of classic stoneware plates is their low cost. You are not forced to spend a lot of money to obtain a fantastic set of these plates. They will be available at the most prominent outlets and will withstand frequent use superbly. These plates are strongly suggested for everyday use.
Fine Stoneware Plates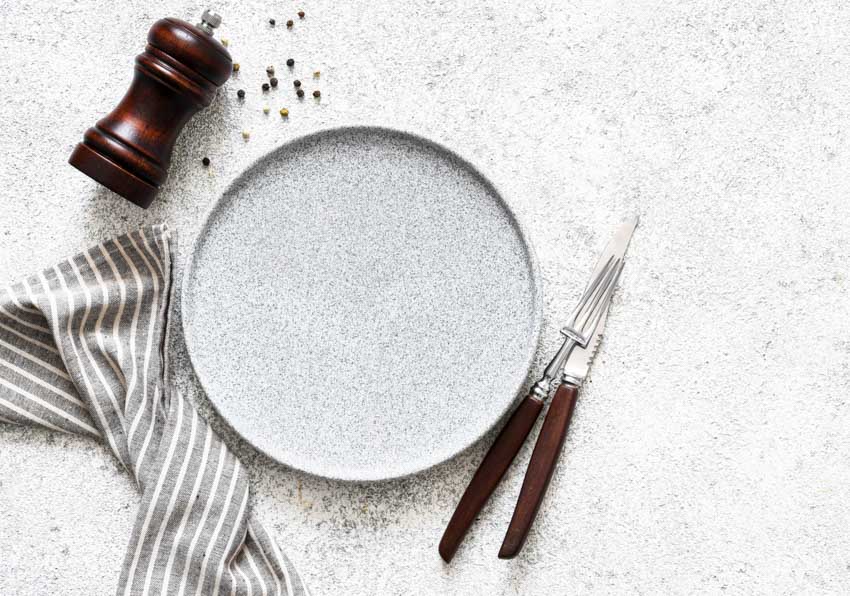 Fine stoneware plates are different from traditional ones in a couple of key aspects. These plates are far more elaborate than standard stoneware plates. Many of these exquisite stoneware items are quite beautiful in terms of their design, and there are many eye-pleasing possibilities.
Looking through the various alternatives for fine stoneware plates will make it simple to find plates that resonate with your preferences. These plates, on the other hand, are produced in a much subtler manner.
They are not as durable as typical stoneware plates. Even so, they are not as delicate as fine china. Truly, you can use these plates without hesitation for special events, but they will not be as suitable for everyday usage as the traditional stoneware version.
Creamware
Creamware is a form of earthenware with a unique cream hue. Transparent glazing is customarily used when manufacturing these plates, allowing the inherent cream color of the earthenware to pop out wonderfully.
These plates appear to be very elegant, but they are suitable for everyday usage due to their inherent sturdiness. Collections of these plates are highly frequent, and they are also not outrageously costly.
Furthermore, creamware is frequently used for platter-style presentations. Because the cream hue is so vivid and inviting, it works well for this matter. Food looks great when served on a creamware dish. Whether you prefer a standard set of creamware plates or platters for preparing appetizers, this style will suit your needs perfectly.
Tin-Glazed Plates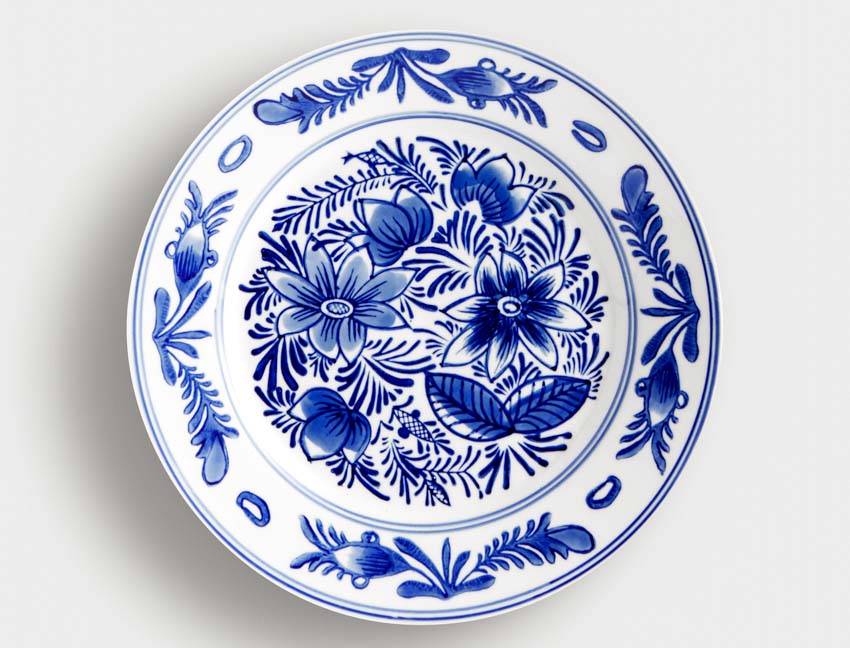 When earthenware plates are glazed with tin, it multiplies the possibilities for the painters. They can use rich and lively colors on the plate. It looks quite excellent, and you will enjoy how great these plates will appear on your dining table. The glaze makes a regular earthenware plate more beautiful without sacrificing any of its resilience.
The majority of these tin-glazed plates have a cream-colored top with a more bright hue on the bottom. There are several styles that can be used, but this is the most popular way to make plates.
Incorporating a splash of color into the plate's bottom makes it look much more inviting. Tin-glazed plates are a fantastic choice if you want plates that look pretty good and are suitable for daily usage.
Decorative Plates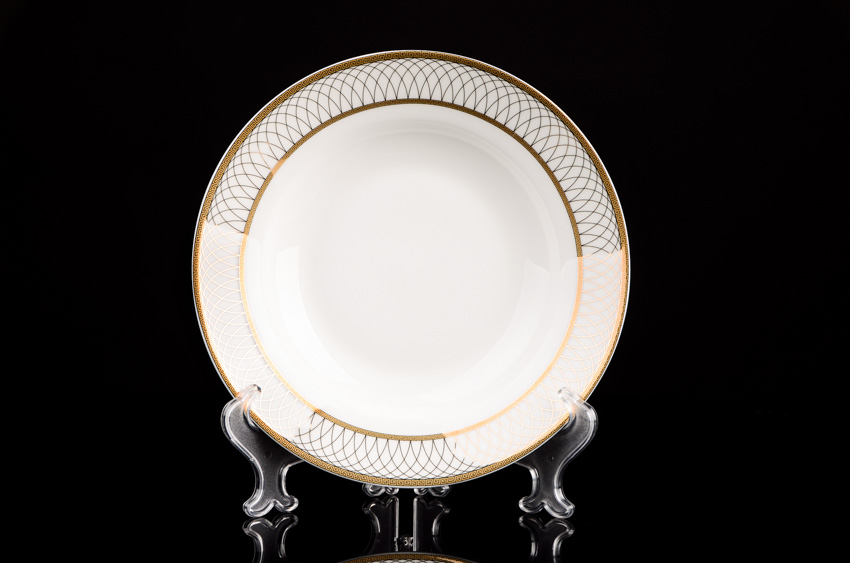 A decorative plate is a stylish but underutilized part of a table setting. This plate, also called a chop plate, service plate, or underplate is called "decorative" since it never comes into contact with food. Rather, it serves as an aesthetically pleasing resting area for food-bearing platters and bowls.
Furthermore, a decorative plate is typically bigger than a standard dinner plate yet smaller than a standard food-serving platter. Because it does not need to contain food, it can be manufactured from a larger variety of materials than normal plates.
Decorative plates that are made out of metal, wood, and even leather can be obtained in addition to regular china plates.
Christmas Plates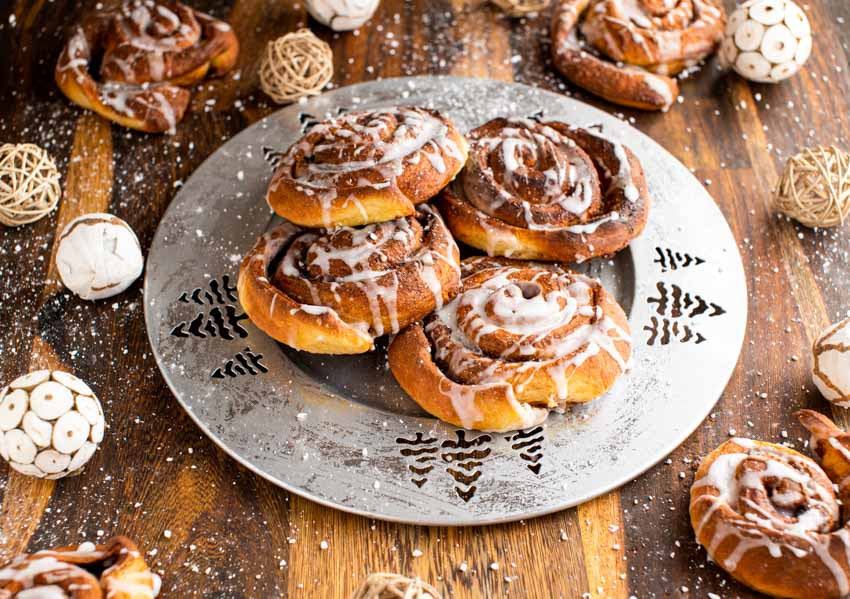 Premium Christmas plates can be constructed of either earthenware or stoneware. They are embellished with festive symbols in muted tones with gold embellishments that enhance a Christmas vibe.
Stoneware Christmas plates are ideal for large family gatherings since the clay is burned at a higher temperature, making them a more robust option. Because most stoneware is dishwasher-friendly, cleaning up your Christmas plates will be a snap.
Porcelain Christmas-themed plates also make for a lovely table arrangement that is likely to amaze all of your guests. Porcelain, which is made of ceramic, is typically quite durable.
If you are on a limited budget, plastic can be a terrific alternative for Christmas plates if you are searching for a low-cost method to add some festive brightness to dinner or if you are expecting more visitors than usual.
Special Serving Plates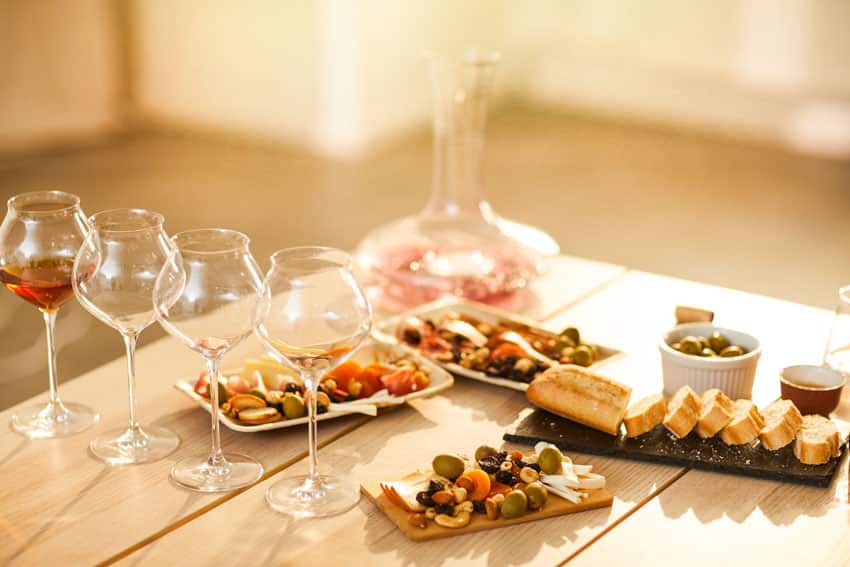 Here we share the different types of special serving plates.
Cheese Plate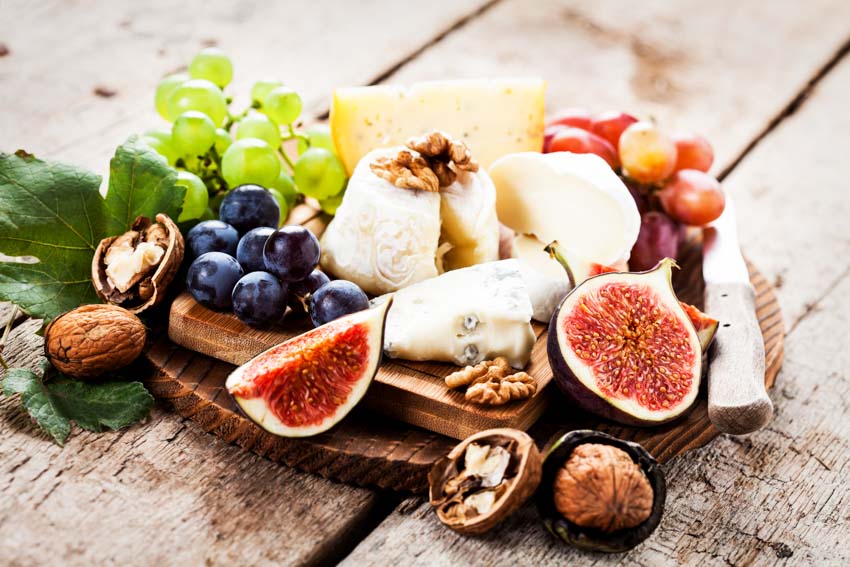 A cheese plate is a board with a selection of cheeses on it. It is also known as a charcuterie board at times. There are endless choices for your friends or family to snack on, made up of a tasty combination of cheeses, sausages, fruits, nuts, sandwiches, biscuits, as well as condiments.
Cheese plates are normally made out of bamboo. See more pictures of different types of cutting boards here.

Sushi Plate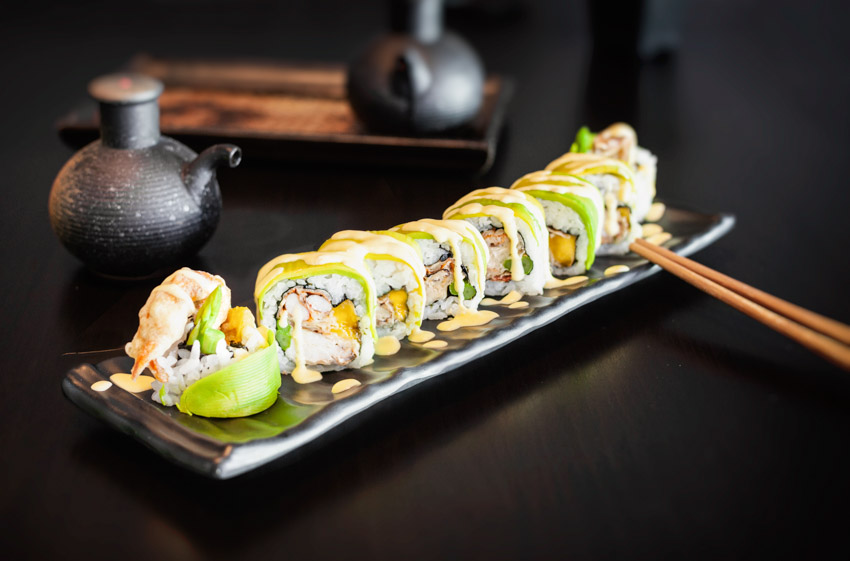 A sushi plate is a square board that is mainly used to hold sushi. Its color is normally black and the material is usually made out of melamine, ceramic, or plastic.
Cake Plate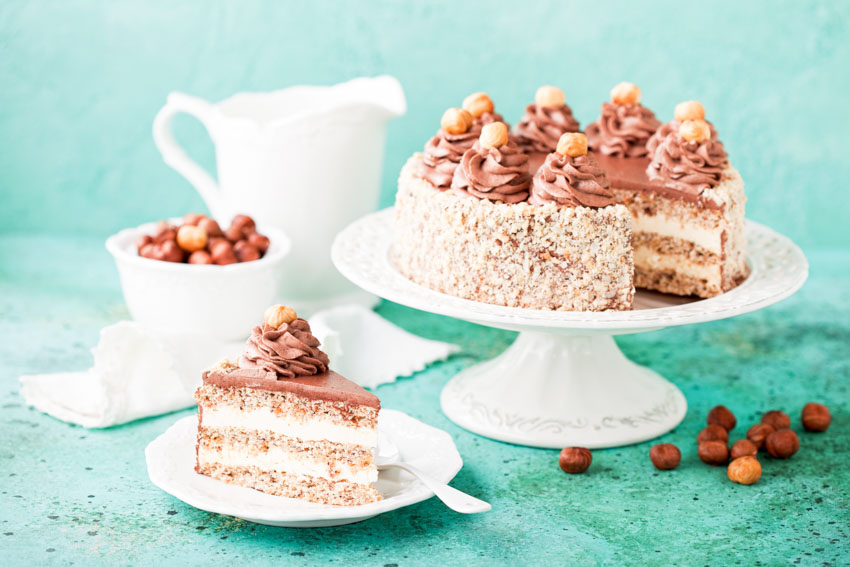 A cake plate is a huge dessert serving plate. The shape is usually circular, but it can also be square or rectangular. It is normally built large enough to fit almost any shape and size of cake.
Cake plates can be made of melamine, ceramic, or glass and can hold cupcakes or cookies instead of a single dessert. A cake plate's borders are often constructed to make it easier to transport the dessert, and the dish may be level on the bottom or feature legs.
Pie Plate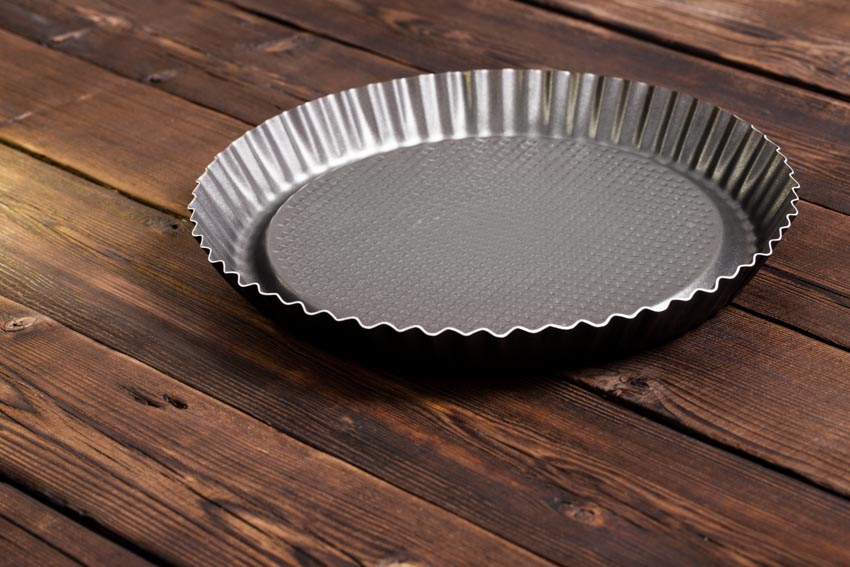 A pie plate is a circular baking plate with fractionally slanted sides that is used for many basic baking procedures. They are often formed of ceramic, metal, or glass and are available in a wide range of colors. A pie plate is a fantastic tool for any baker because it can be employed for so many different recipes aside from pie.
Oyster Plates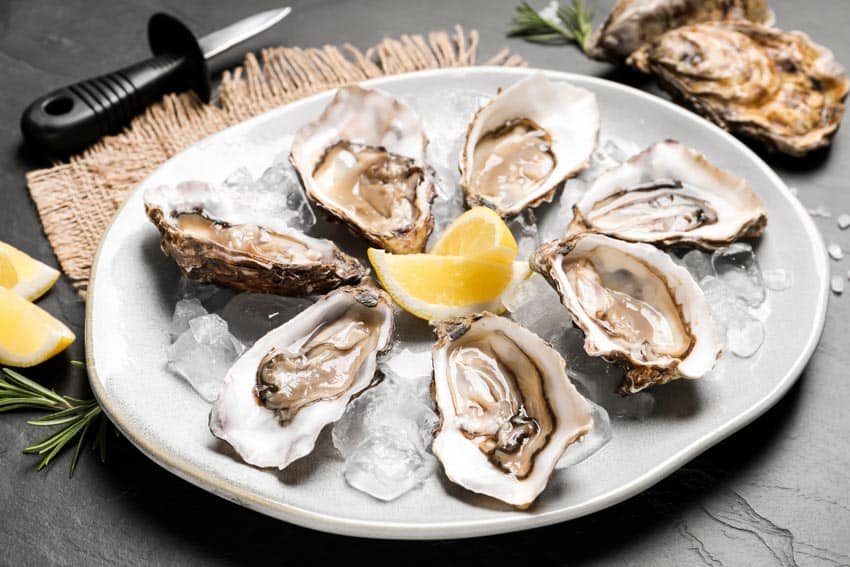 Oyster plates are normally manufactured in these types of materials -pewter, silver, porcelain, majolica, and glass.
Plates with deep wells were originally used for presenting oysters on the half shell with ice. For presenting oysters on the half shell without ice, plates with shallow wells were used.
What Size Is A Dinner Plate?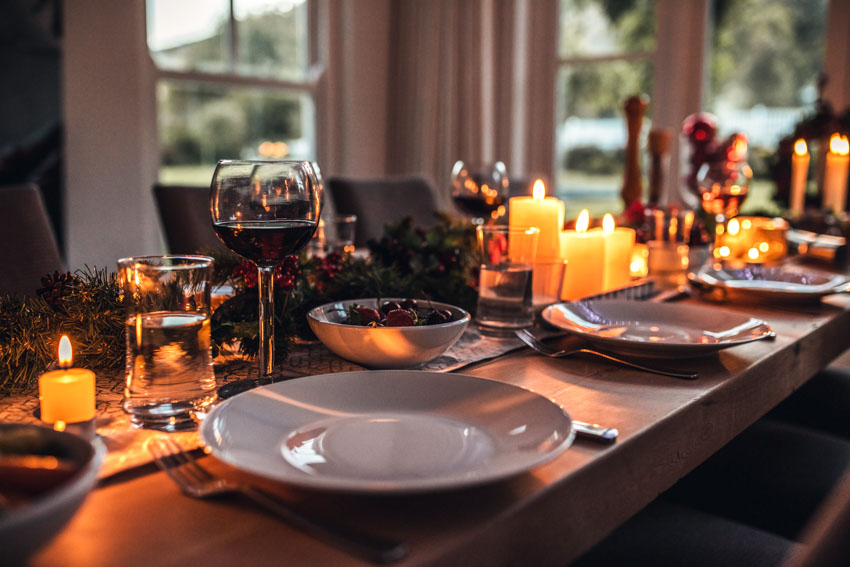 A standard dinner plate has generally maintained a diameter of 10.5 inches for many years. Nevertheless, nowadays, an increasing number of establishments have opted for larger 11- or 12-inch dinner plates. These usually feature wider lips to provide the same well size as regular plates while also providing a wider and more artistic framing.
What Size Are Dessert Plates?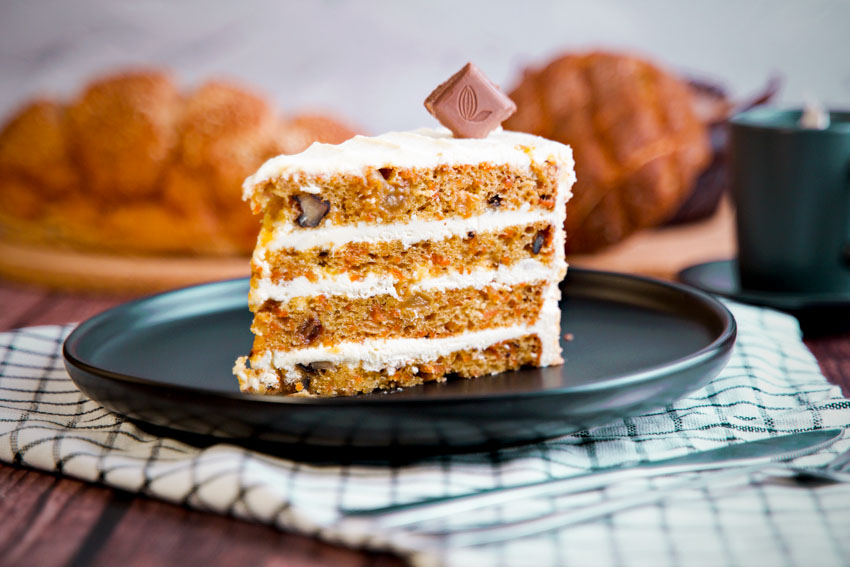 Dessert plates are typically 7.25 to 10 inches in diameter and are used at both formal and informal gatherings. They are not part of a tableware set. However, some desserts are primarily suited to various serving sizes. Hence, some dessert plate sizes can be modified and may be larger than 10 inches in diameter.
Can You Microwave Paper Plates?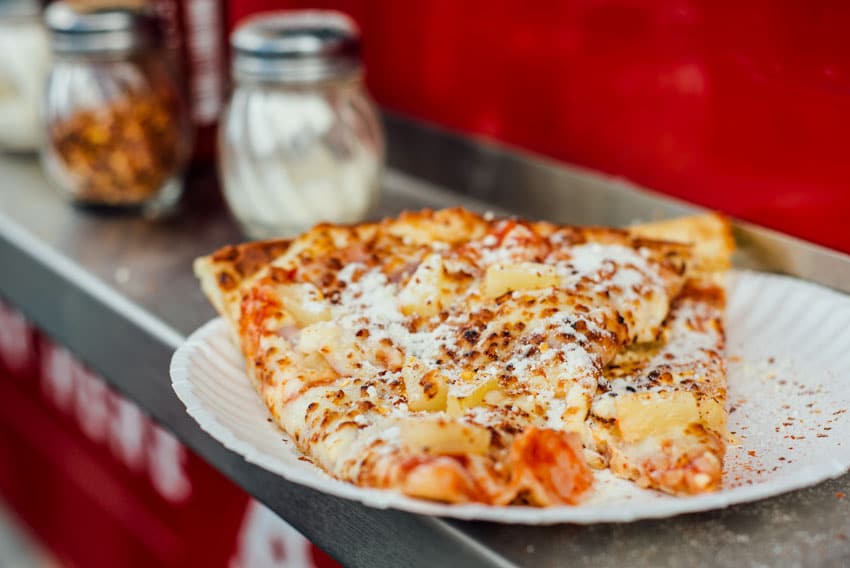 Disposable plain paper plates can be microwaved. However, keep in mind that certain disposable tableware is covered in a glossy thin coating of plastic that may react badly to microwaves. Hence, before you microwave a paper plate, be certain that it is prominently labeled as microwave-safe.
Some plastics are safe to use, whereas others are not, which is why it is critical to look for microwave-safe marking before throwing anything in the microwave.
Can You Put A Plate In The Oven?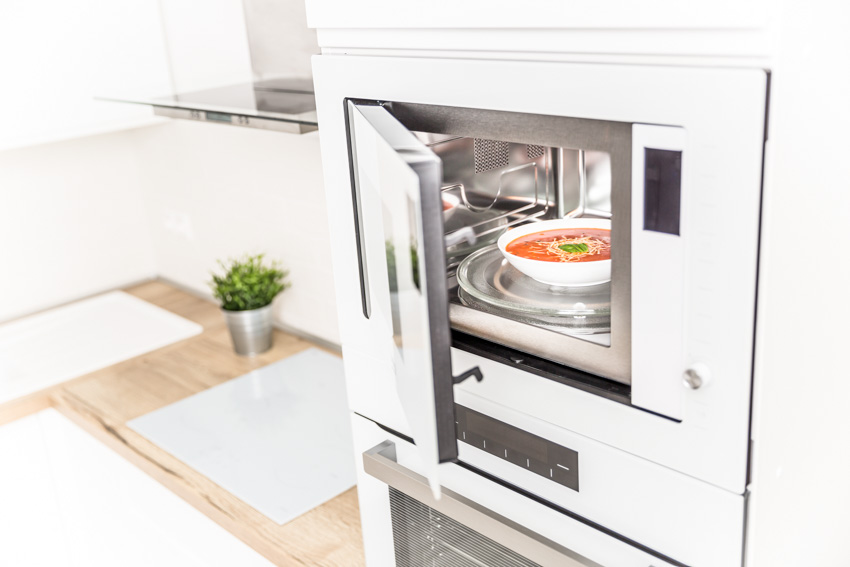 Plates that are labeled as oven-safe can be used in the oven. This label is usually located on the plate's bottom part. Oven-safe plate materials normally encompass ceramic, glass, certain types of metal, as well as cast iron. If you place a non-oven-safe plate in the oven, it may crack or break.
However, you must be familiar with the term "thermal shock." Thermal shock is caused by a sudden shift in the temperature of an object. In this situation, a plate that can quickly heat or cool.
Even items classified as oven-safe can break and crack as a result of this. You can prevent this by not placing a plate inside an oven that is already very hot; instead, place the dish inside a cold oven and let it preheat while the plate is inside.
Furthermore, after you remove your dish from the oven, do not rinse it with cool water or place it in the refrigerator. Allow the plate to cool to the point where you can touch it without using hot pads before placing it in the sink or the refrigerator.
What Side Of The Plate Does The Fork Go On?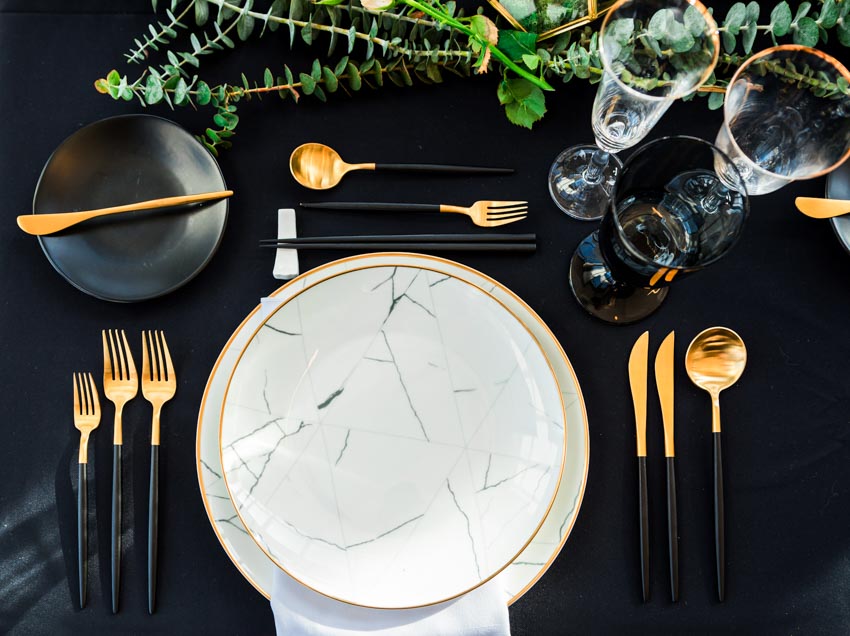 Forks should be arranged to the left side of the plate, and knives to the right, with the blade tips facing inward. To the right side of the knife, you can place the soup spoons.
Where Does The Salad Plate Go?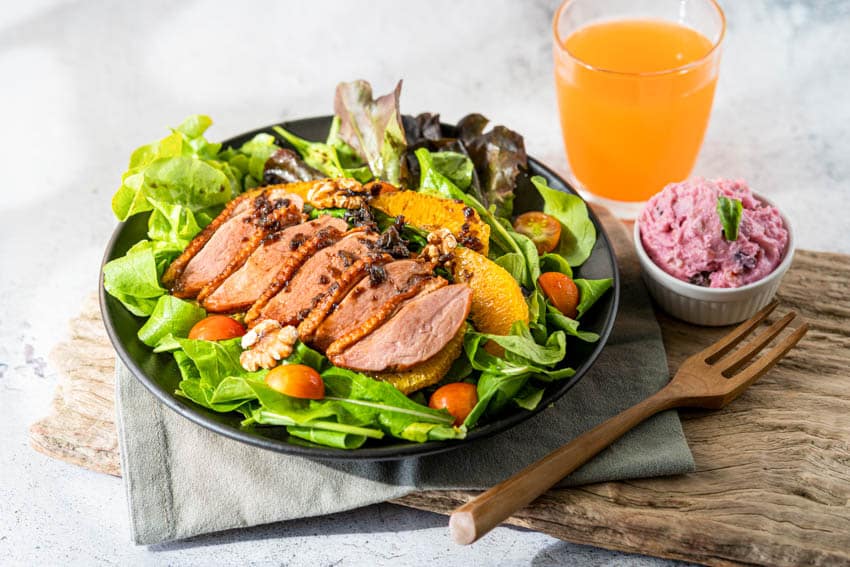 The salad plate is positioned to the left of the forks. If the salad is served with the dinner, the salad plate might be skipped and the salad placed on the same plate as the main dish. A separate salad plate can be advantageous if the entrée has liquid content such as juices or sauce. This is to keep the meal neater and have the courses separated.
What Is The Most Chip Resistant Plate?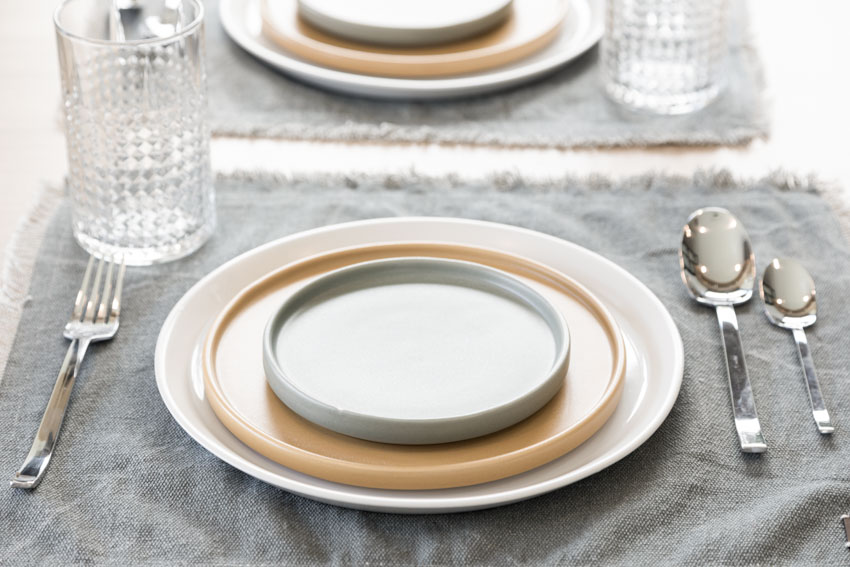 Dinner plates constructed of exquisite china and ceramic are extremely robust and chip-resistant, given their highly elegant appearance. Plates made of bone china and ceramic are double-glazed and fired at high temperatures to achieve a glossy, translucent glass-like appearance.
Ceramic plates can withstand extreme temperature variations, from hot to cold, without shattering. Ceramic also has insulating characteristics, which aid in the retention of food temperature. Yes, these plates are arguably the most chip-resistant, but they are also very expensive.
If you want a more affordable option, traditional stoneware would be the way to go as it is inexpensive yet it is among the most chip-resistant plates. Stoneware is likewise burned at high temperatures, resulting in a non-porous, unglazed product.
Stoneware is incredibly robust as well as scratch- and chip-resistant. Stoneware, a less expensive alternative to porcelain and fine china, has the same natural, artisan aesthetic as earthenware dinner plates but holds up better to regular usage.
See more related content in our article about centerpieces for the dining room table on this page.