Find out how to turn a closet into a mudroom including closet design tips, ideas, and cost of converting your closet into a mudroom.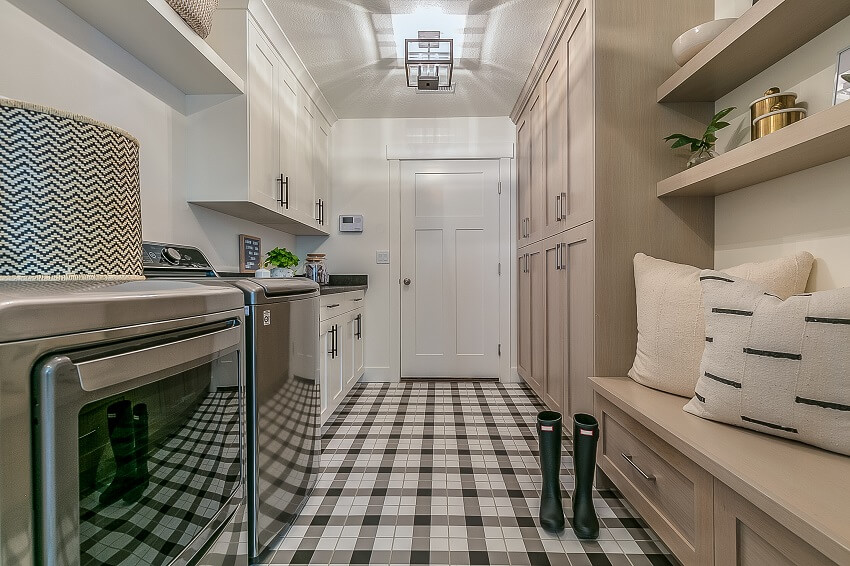 If you need a little extra space for storage or just want to spice up the entrance to your home, you might want to consider a mudroom. These entryway rooms are great for not only transitioning to the home but giving you a place to take off and even store your coats, jackets, shoes, and more.
On the other hand, not every home comes equipped with a mudroom right away. If you want one, that doesn't mean you have to find space to add a whole room to your home. You can actually convert a spare closet into a useful and convenient mudroom that looks great to boot!
Closet Converted Into A Mudroom Tips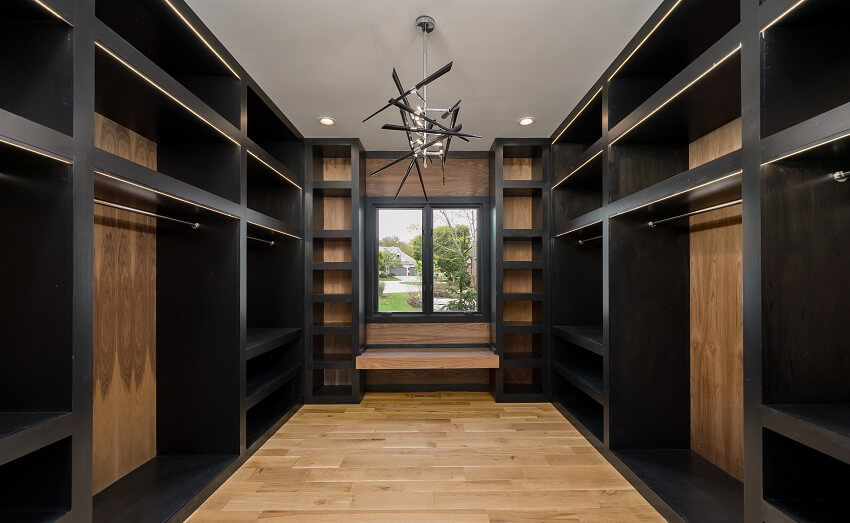 When you're planning a mudroom, there are some things you'll want to consider. These are a few tips you'll want to keep in mind as you go.
Before you start, while you're still planning out your mudroom, think about what will go into it. This might include shoes, jackets, umbrellas, book bags, pet items, and a litany of other options you might choose from.
When you're planning out how your mudroom is going to look, try to consider what you'll need to store and how much storage space you'll need. This will help you build exactly what you need.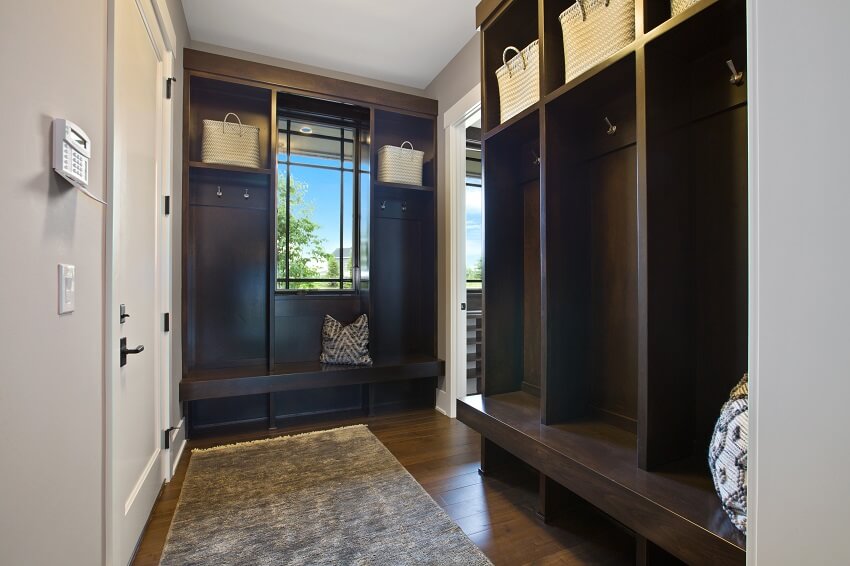 Then, you'll want to consider how you can store these things and save plenty of space. One example is to make sure you use your vertical storage space with hooks that you can hang jackets, coats, hats, and keys on as you need.
It can also help to be flexible in your plan. You might start to develop new ideas as to what you need or how to best use the space after you start to deconstruct your closet and see how much space you're working with.
If you aren't sure what to do, take the time to look at some mudroom ideas – we'll take a look at a few of our own if you keep reading!
Turn Entryway Closet Into A Mudroom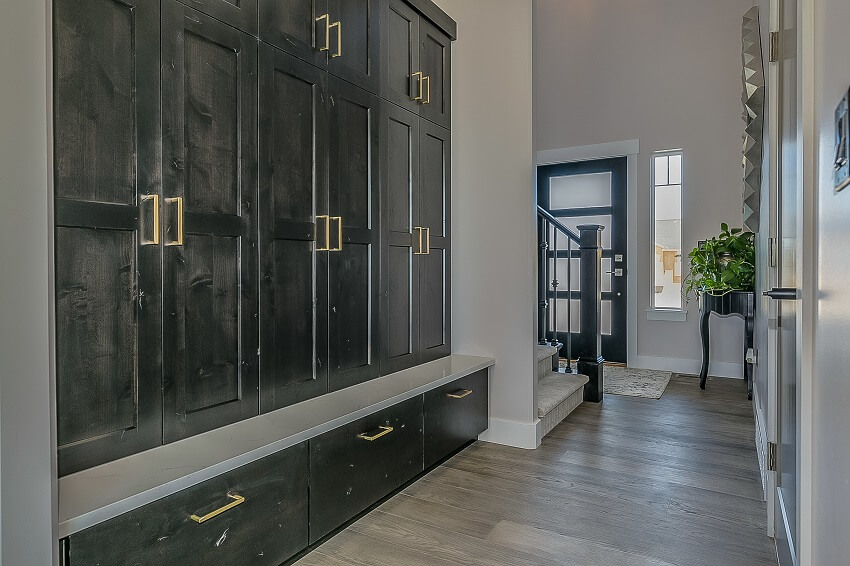 While a mudroom can vary depending on what you need and want as well as with your own personal design choices, there are some general steps you can follow to make an entry closet into a mudroom.
You'll want to start by gutting the closet. You won't be using this room as a closet now anyway, so you won't need to keep elements like the shelves and hanging rods within the closet. At this point, you'll also want to remove the door and door frame for the closet as well, so that your mudroom is open to the rest of the entryway.
After that, you might need to do some base work like adding a new coat of paint. You might even have to tackle slightly more involved jobs, like adding a light to the mudroom if the closet didn't already have a reliable one.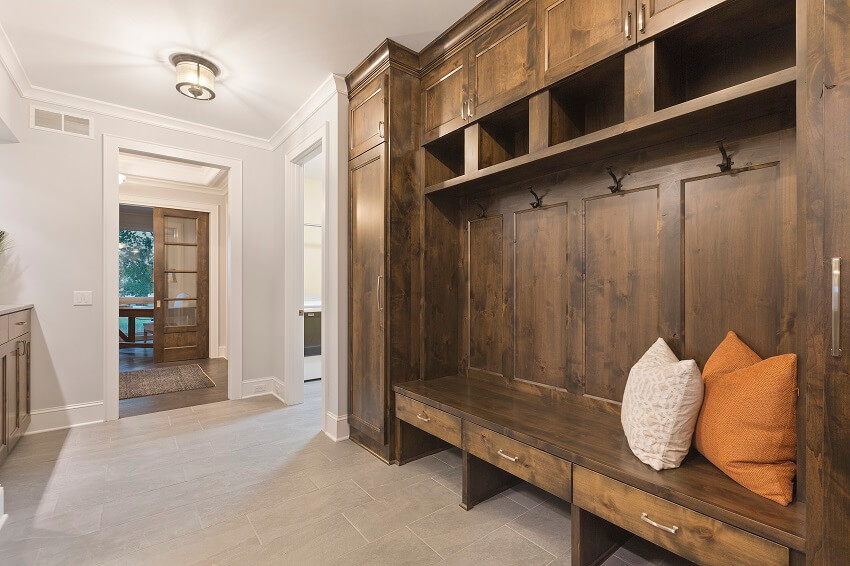 From there, you have the basic space for a mudroom. As a result, you can start working on some of the tips and ideas we have and will continue to consider moving forward.
To give you an idea of a basic place to start, you should make sure to install a bench and a few hooks or hangers. Shelves can help as well!
The main goal is to create a space where you can sit down to take your shoes off but, more importantly, you're adding creative and attractive storage to your home with a welcoming area right as everyone walks in.
Mudroom Closet Ideas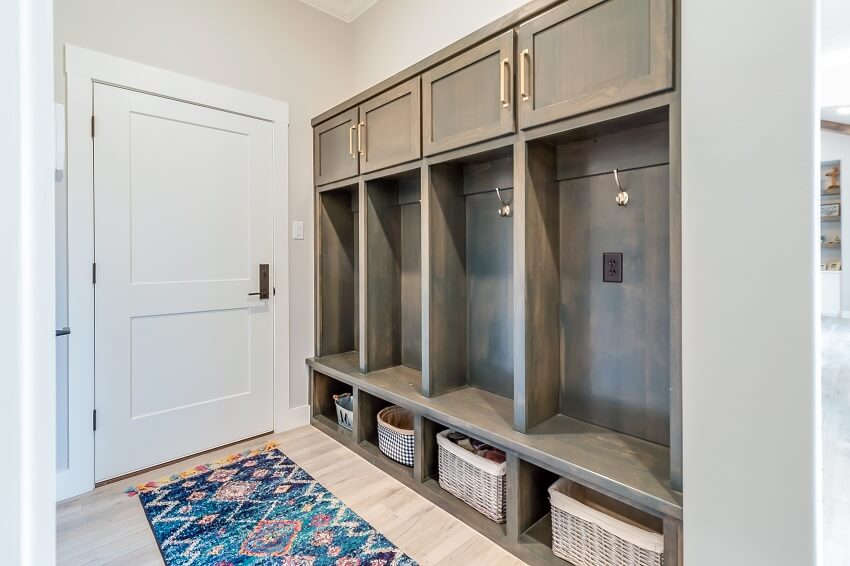 Of course, creating a space for your mudroom is only part of the project. From there, you have to fill the mudroom with the right items to make sure that you make the most out of the space. Here are a few tips that might help!
For one, there are some storage options that might save you more space than others. One option for your shoes is to create shelf space for them or even dedicate a part of the floor to them. If you want to save a little more space with your shoes, try opting for an over-the-door shoe organizer instead.
If you have a multi-person family, you might want to create labeled shelves, hooks, or cubbies for them. This can help you keep things organized because everyone knows exactly where to put their things. Plus, it gives each family member some personal space in the mudroom as well.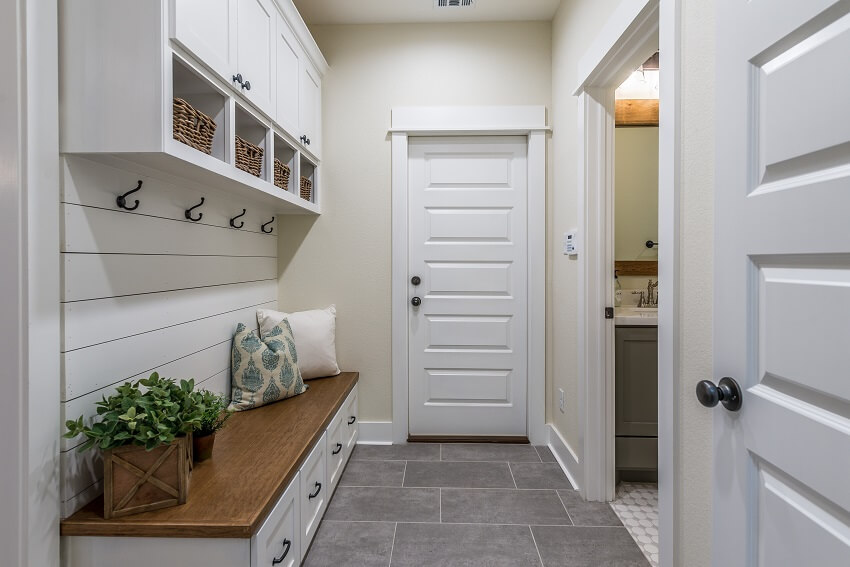 For even more space, make sure you update your mudroom seasonally. As an example, put your winter coats into a more permanent storage solution as the weather gets hot to keep them from taking up unnecessary space in your mudroom when they aren't in frequent use.
Remember, if you have carpets in your closet, it's better to switch to an option like a tile or other hard flooring. This way, it's easy to clean this welcome area even if someone comes in with dirty shoes or a snow-covered jacket.
However, a welcome mat or entry rug can help add some extra traction to avoid slips in wet shoes. Check out designs with wood look tile flooring that would complement your mudroom.
Cost to Convert A Closet To Mudroom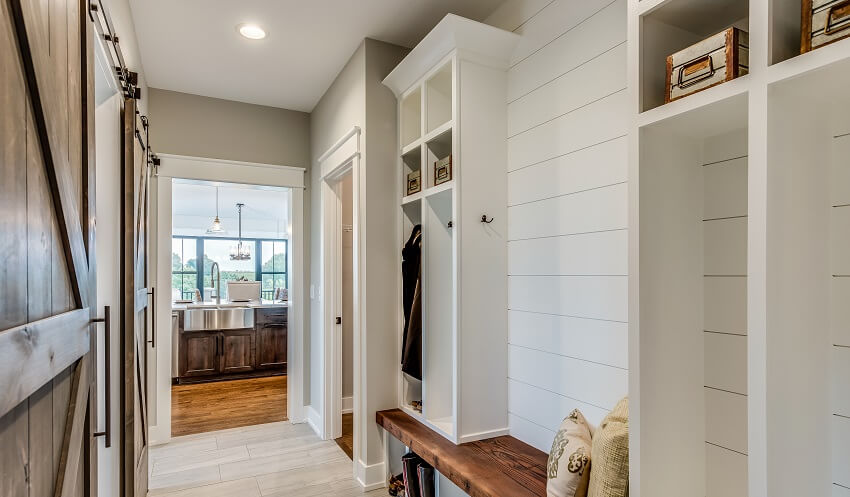 Just like any other home renovation, converting a closet into a mudroom isn't free and you have to consider your budget.
That being said, it's worth noting that the exact cost of turning a closet into a mudroom can vary, especially when it comes down to furnishing the mudroom and adding storage.
Adding a mudroom to your home at all costs an average of $7,500 to $15,000 with costs running lower and higher as well. Of course, a smaller closet is likely to cost less – a small mudroom is more likely to run within an average closer to between $3,600 to $14,700. See mudroom addition cost and design ideas here.
If you want to include the typical cost of labor, if you want to turn a closet into a mudroom, you can expect a cost that sits between about $3,600 and $7,200 before you start to add in furnishings.
Visit our mudroom dimensions guide for more related content.