Here we share a step by step guide on how to turn a closet into a bathroom including the closet to bathroom conversion cost for you to have a more functional living space that you can enjoy.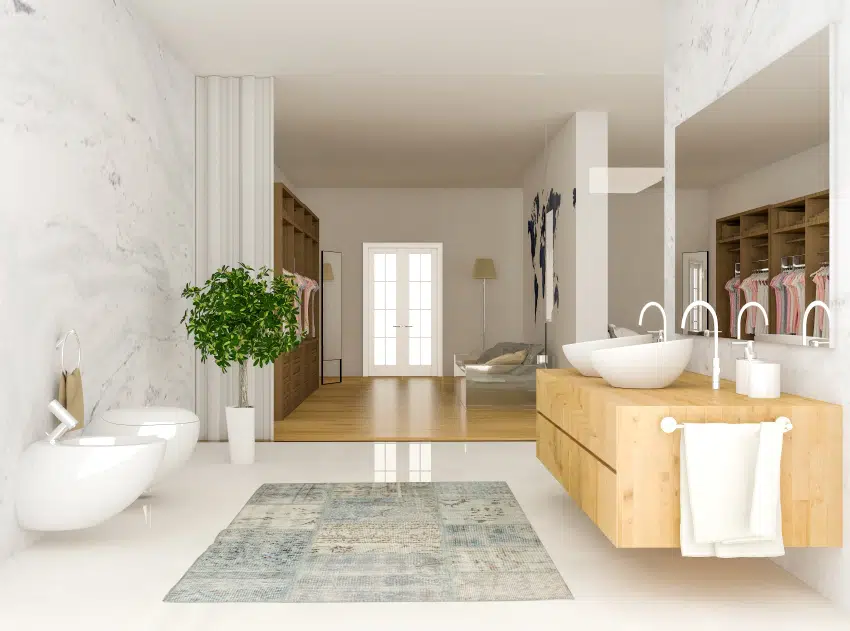 Converting closets into more functional bathrooms makes perfect sense for the homeowner who wants to enhance his living space. For many families, having more bathrooms is better than having too many closets in the house.
While the cost of turning a closet into a bathroom can easily run in the thousands of dollars, its ability to increase a property's resale value more than offsets any cost issue.
So, how does one turn a closet into a bathroom? Let us find out.
Closet To Bathroom Conversion Steps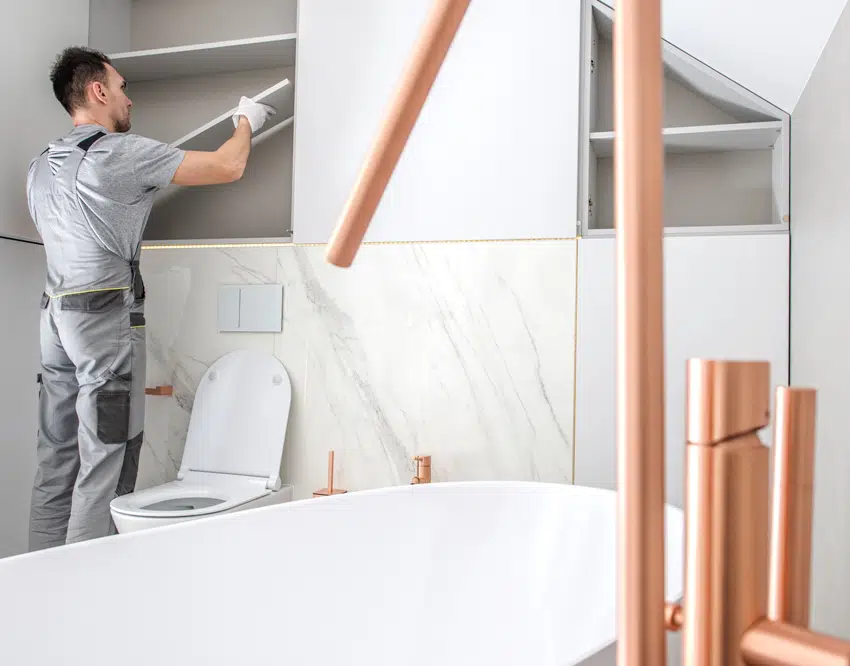 Converting closets into functional bathrooms is not for the average DIYer. There are many complicated steps involved and the special tools and materials required to execute the project, from closet preparation to the finishing touches.
However, if one decides to embark on a worthwhile project that the whole family will appreciate, there is nothing better than transforming a closet into an elegant and functional bathroom.
The process involves the following steps.
Step 1. Measure the closet space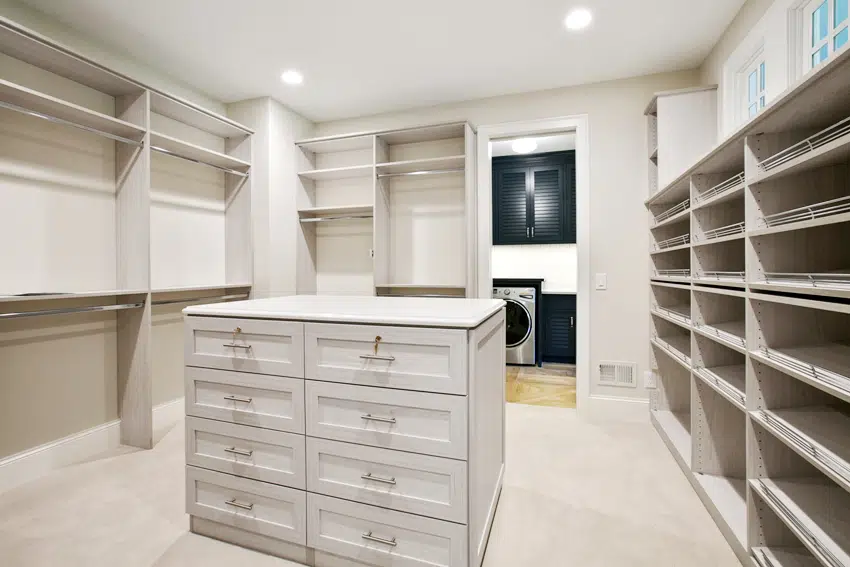 Measure the closet's width, height, and length, including the surrounding floor space. It is advisable to envision a larger bathroom to make it more functional for the family.
For example, one can expand closet walls into adjoining living spaces, such as a bedroom or kitchen. See walk-in closet dimensions for more ideas.
Step 2. Make a draft of the closet conversion
Use the measurements to sketch or draft a floor plan for the bathroom. One must always include the adjoining floor space in the floor planning to get a good idea of how the bathroom's different elements will fall into place.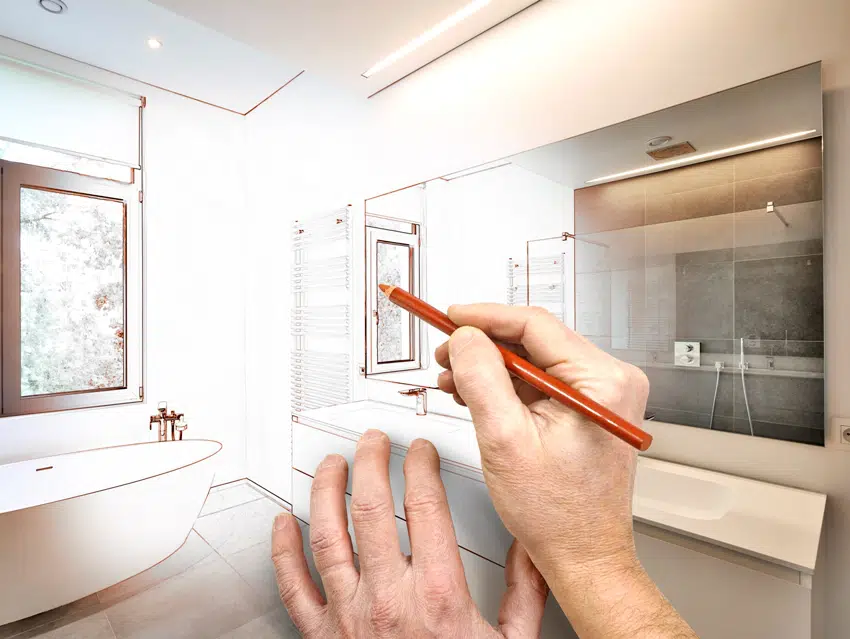 It is also advisable to check the house's blueprint, noting the load-bearing capabilities of perimeter walls. One may have to reinforce these if they cannot support conventional bathroom components. Read more about the best bathroom layouts and design ideas here.
The floor plan should provide ample bathroom space with sufficient provisions for wall framing using 2×4-inch boards.
Step 3. Secure building permits
Converting a closet into a bathroom is not different from building a new one, except for the cost. Homeowners planning to create a bathroom from a closet must also adhere to local building codes and guidelines.
Of particular importance is installing electrical and plumbing systems, which have their respective guidelines that all builders and renovators must observe.
It will be wise to anticipate any installation challenges, including distance to water supply lines and the house's electrical circuit panel. Homeowners need to think of alternatives to their preferred methods. Having several contingencies will not hurt.
With a clear plan, homeowners can secure a building permit to start the closet-to-bathroom conversion project.
Step 4. Frame the bathroom space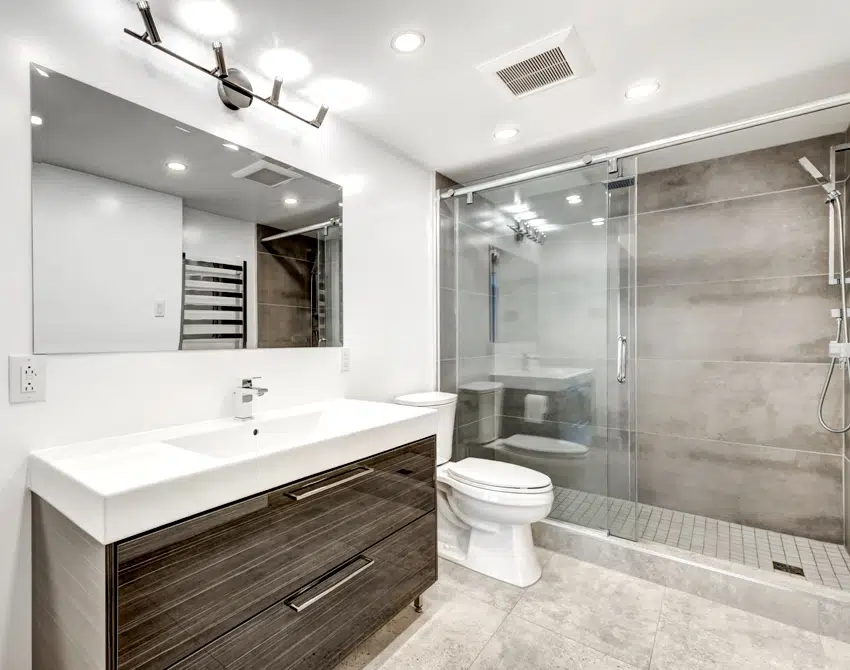 After securing a building permit, the homeowner can begin installing frames. This part of the process forms the foundation for the bathroom, allowing homeowners to add different elements later in the project.
One should consider adding a sky shaft with a skylight, particularly if the space has no exterior walls. The bathroom door should also match or complement the doors of adjacent rooms to ensure a more cohesive look.
Step 5. Install electrical and plumbing systems.
It is advisable to hire a licensed plumber and electrician if the homeowner is not confident about working with plumbing and electrical systems.
Making wiring connections may seem a straightforward process. However, there are many factors that one must consider when working with electrical systems.
Ideally, one would want to install the plumbing and electrical systems before finishing the walls. It includes installing the toilet drain, shower systems, bathtub (if any), water pipes, electrical wirings, and electrical outlets.
Experts recommend installing the toilet only with the completion of the bathroom flooring. Moreover, any water and plumbing fixtures must be in place before setting up any electrical system.
Step 6. Complete the flooring.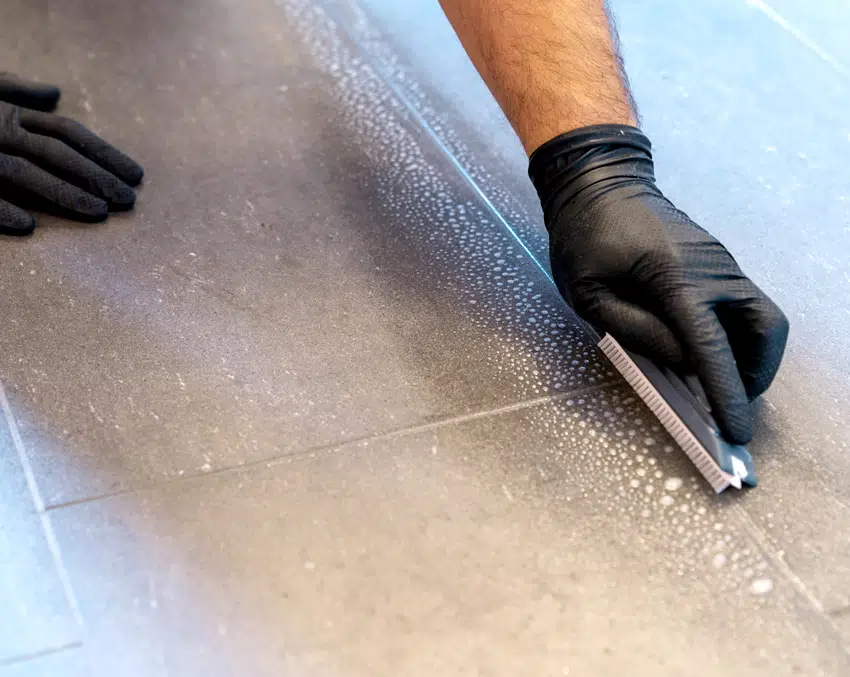 Install appropriate bathroom flooring materials once the electrical and plumbing system installation is complete. Tiles must have correct caulking and grouting. It is also advisable to install baseboard material upon completion of the tile flooring. See our gallery of gorgeous bathroom floor tile ideas here.
Install the toilet and apply a wax seal on the tile flooring's surface. However, the grout must be completely dry before proceeding to this step.
Step 7. Add shelving and other bathroom elements.
Finish the closet transformation by adding shelving, a small cabinet, and other elements the homeowner might want in the bathroom.
It would be best to refer to the building plan to determine what other components are missing. One can always put additional finishing touches to make the bathroom functional and aesthetically pleasing.
Cost of Converting Closet to Bathroom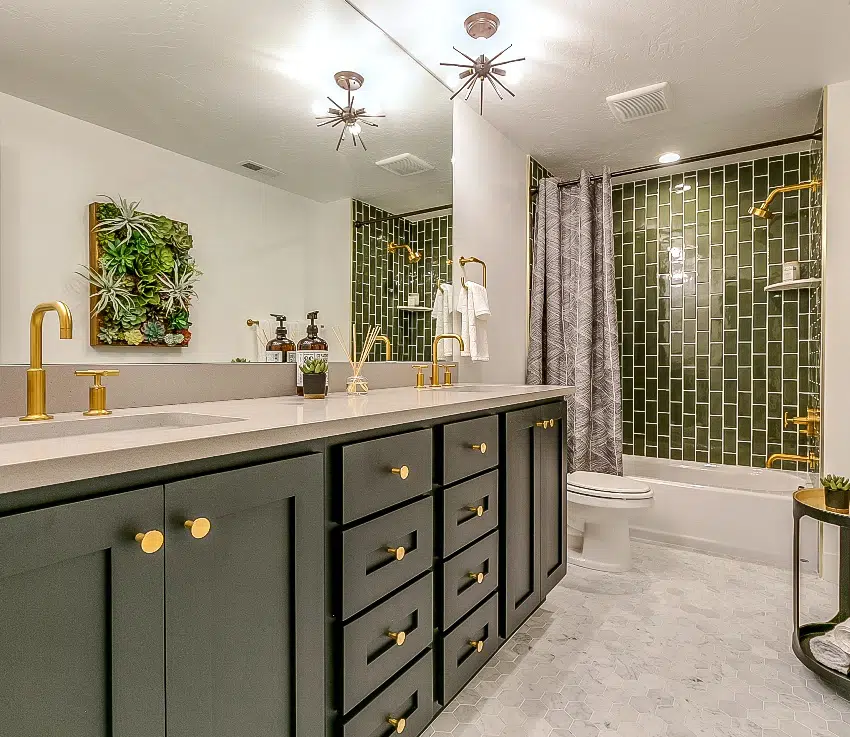 Converting a closet into a bathroom can cost a family anywhere between $5,000 and $20,000, depending on the closet's size and distance from drains and plumbing systems.
It may look expensive, but one must realize that adding a new bathroom can cost more. One can expect to pay $400 to $600 per square foot. Hence, adding a standard 48-square-foot bathroom can cost $19,200 to $28,800.
If one has an existing space, such as a closet, the cost is lower at only $200 to $250 per square foot. If one has a 30-square-foot closet for bathroom conversion, one can expect the project cost to run between $6,000 and $7,500.
Cost to Turn a Closet into a Half Bath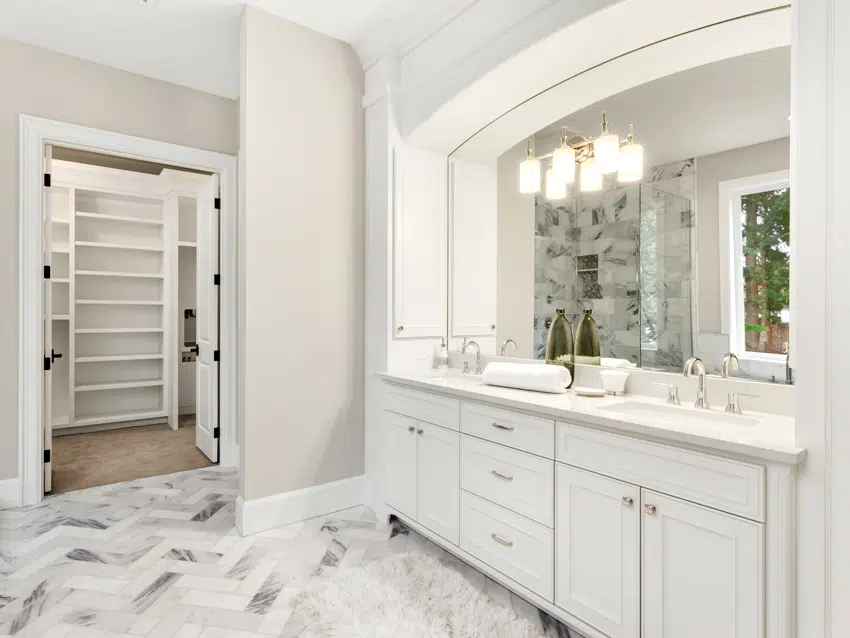 Most half baths are six to eight feet long and three to four feet wide for a floor area of 18 to 32 square feet.
Knowing that closet conversion can cost $200 to $250 per square foot, one can expect to spend between $3,600 and $8,000 for a half bath.
Converting closets remains a more practical option than adding a new half bath, costing the family $7,200 to $19,200.
Turning a Small Closet into a Bathroom Video
Conclusion
Families who turn a closet into a bathroom will find the project more cost-effective than building a new one. Families can save thousands of dollars by converting their unused or seldom-utilized closets into functional living spaces the whole family can enjoy.
While ordinary homeowners can complete the project, it would be more efficient and effective if a professional contractor handles the transformation. It may entail a higher cost, but the results will be more stunning than any ordinary person can ever accomplish.
For more related ideas visit our gallery of small bathroom ideas here.