Here's our standard pillowcase sizes guide including the different types of pillowcase dimensions needed to match your mattress and pillow size perfectly.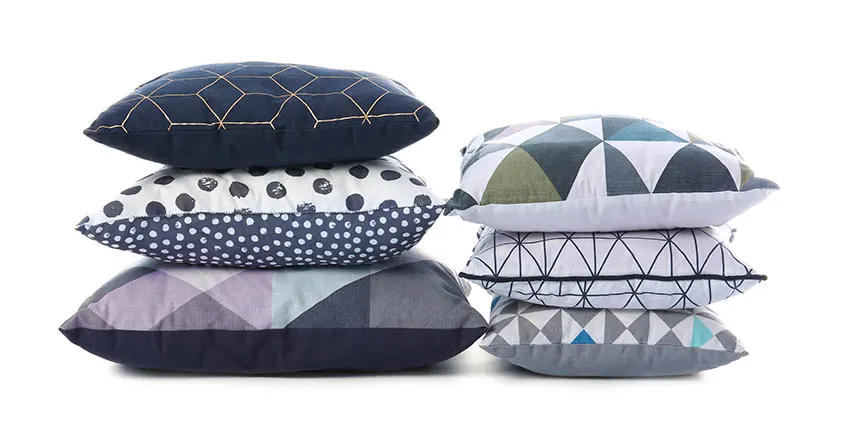 The main objective of a pillowcase is that it would protect the pillow from spills, dust, and any other damage. However, at the same time, a pillowcase can sometimes be an essential factor when it comes to the quality of our sleep due to how soft or breathable a pillowcase would be.
Aside from the material of the pillowcase, size is an essential factor. We will discuss in this article the standard pillowcase dimensions to help you in your search, and we'll let you decide what you need or want based on your preference. Let's get to it!
What Size Is A Standard Pillowcase?
The standard pillow is 20 inches or 51 centimeters wide and 26 inches or 66 centimeters long. This is the commonly purchased pillow used by many consumers, and the pillowcase for this size of a pillow is also a standard pillowcase.
A standard pillowcase is 20 inches or 51 centimeters in width with a length of 26 inches or 66 centimeters. This size is usually utilized for a single twin bed, while others use a couple of these pillow sizes for full sized and queen beds.
If you are thinking about using standard types of pillows for a king bed, then up to three standard pillows and pillowcases would be needed.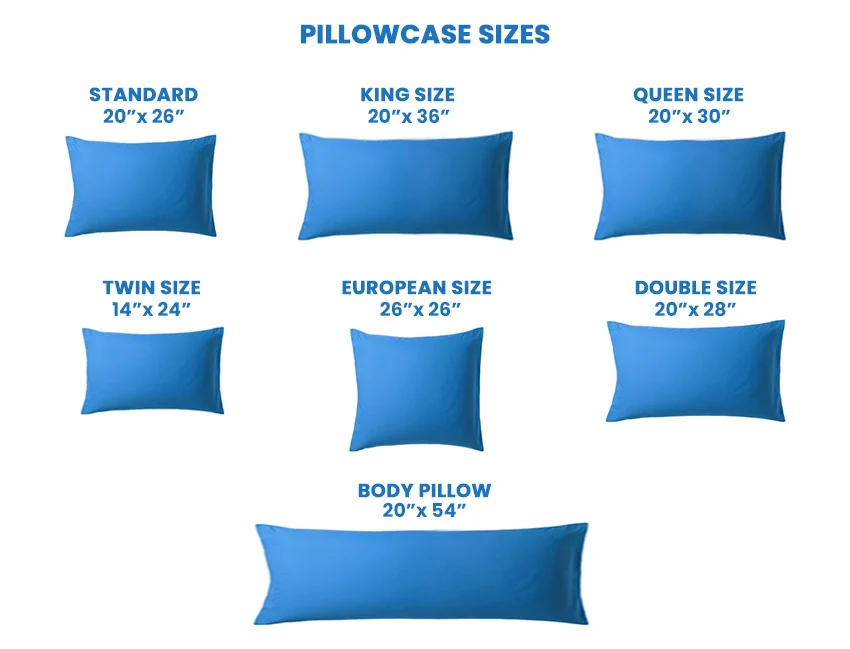 King Size Pillowcase Dimensions
King size pillowcases are the biggest pillowcases widely available for consumers, although you can have more oversized pillowcases if customized. Some king size pillowcases are named 'extra long' 'large' or 'XL,' so keep that in mind if you are looking to shop for this particular pillowcase size.
The size for these pillowcases is similar in width, with both a queen and a standard at 20 inches or 51 centimeters. The length of a king size is what varies at 36 inches or 91 centimeters.
Two king size pillows with matching king pillowcases would be perfect for a king size bed. This will also be an ideal body pillow if you have a bed smaller than a king-sized one.

Queen Size Pillowcase Dimensions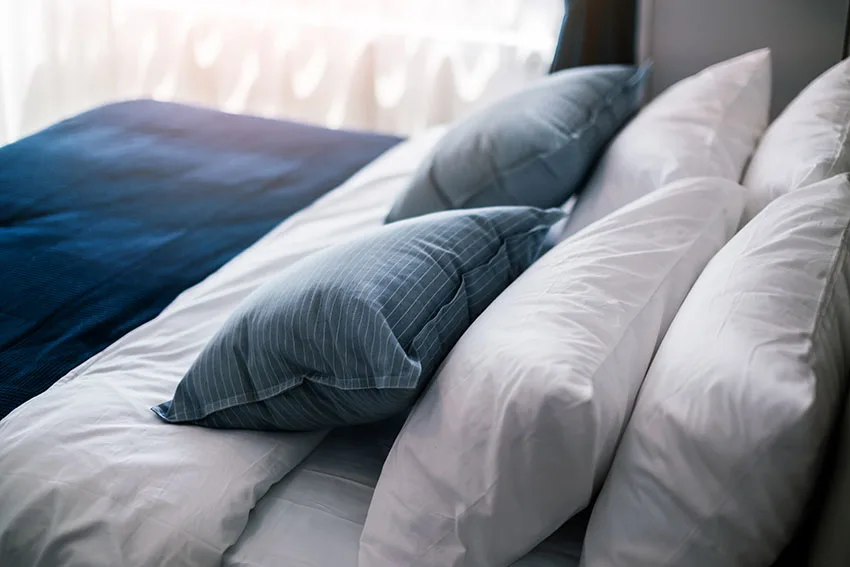 If you own a queen size bed, the best pillow and pillowcase combo for this size are also queen size ones. Queen pillowcases are generally 20 inches or 51 centimeters in width with a length of 30 inches or 76 centimeters. They are similar to the widths of both king and standard pillowcases.
Two sizes of these pillows and pillowcases would be appropriate for a queen size bed. At the same time, switching around with different pillow sizes is also acceptable, especially for aesthetic purposes.
For a fuller and more proportionate look for a full bed, then a single queen size pillow and pillowcase combo would give that look.
Twin Pillowcase Size
Although there are no standard twin size pillows and pillowcases, combo travel pillows and pillowcases would be perfect for this bed size, whether a twin or a twin XL. Travel pillows are used on trips since no one wants to haul a full-sized one on a car or on trains or airplanes.
Travel pillowcases are 14 inches or 36 centimeters in width with a length of 20 inches or 51 centimeters. Aside from being perfect for travel, this size is also the best one for a twin bed for children. One on the head and one on the side as a body pillow and pillowcase combo would be perfect.
If you are going camping, hauling a travel-sized pillow and pillowcase on the trip would not take as much baggage space as the standard and bigger ones.
European Pillowcase Size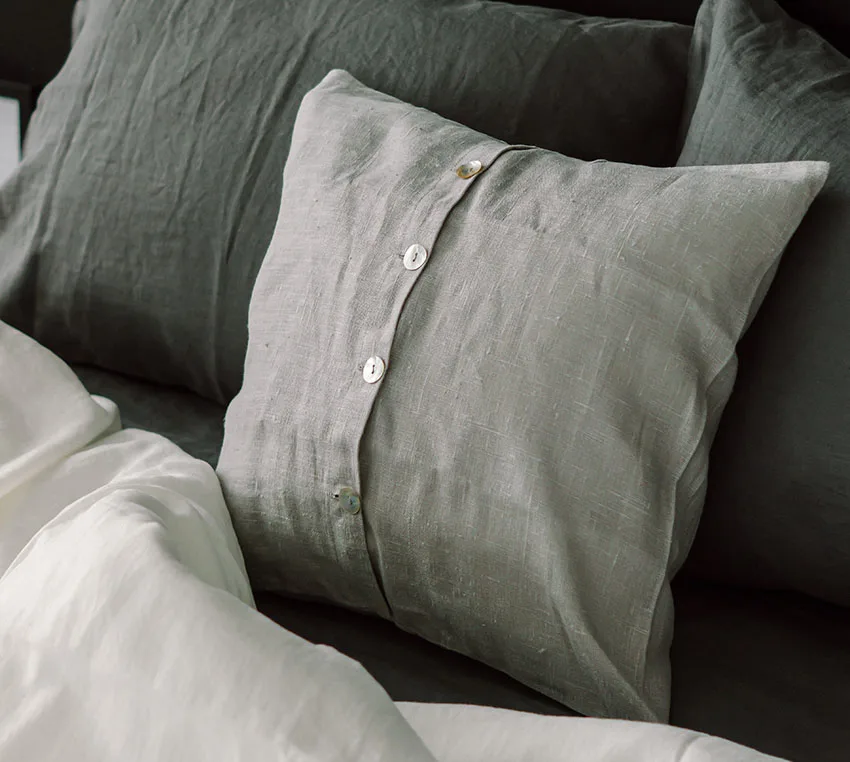 European pillowcases are there to fit into European pillows popularized in the continent, hence the name. European pillows and pillowcases are more oversized, and they are also square in shape with a dimension of 26 by 26 inches or 66 by 66 centimeters.
European pillows are popular in America, especially in luxury bedding in hotels, resorts, and bigger homes. They are generally used to lean against the headboard as one watches and reads in the bed.
If you are using European sham pillows as a decorative element to beds and couches, you might think that using a pillowcase is not needed, but that is not the case. Utilizing a pillowcase the same size as your European pillows will protect the pillow itself from dirt such as dust and other stains.
Double Pillowcase Size
In a bed, there are twin and queen-sized and in the middle of it is the double bed. It is the same for pillow and pillowcase sizes.
If a twin bed is 20 by 26 inches and a queen is 20 by 30 inches, a double or standard queen pillowcase is 20 inches or 51 centimeters in width and 28 inches or 71 centimeters in length, only with a 2 inches or 5 centimeters difference with the queen-sized pillowcase.
For the ultimate sleep and pillow experience, a standard queen and standard pillow and pillowcase combination are the most recommended. The reason is that longer pillows like the king-size are less squishable and can easily fall off the bed as a person sleeps.
Another reason is they are generally cheaper than longer ones for a few inches on the length difference.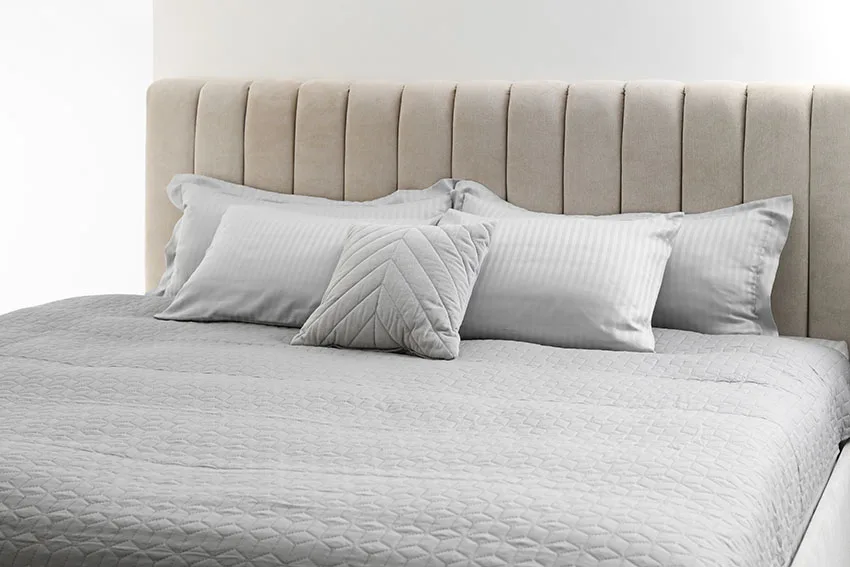 What Size Is A Super King Pillowcase?
A super king pillow sounds like something more extensive like a body pillow, for example, but contrary to popular belief, a super king pillow size is the same as an 'extra long,' 'XL,' 'large,' and the king pillow size. Hence, it also has identical dimensions of 20 inches or 51 centimeters in width and a length of 36 inches or 91 centimeters.
If you are looking for a more elongated and more oversized pillow other than the super king size, then a body pillow is perfect for you. This pillow and pillowcase combo is significantly longer by 18 inches or 46 centimeters.
Body pillows have a dimension of 20 inches or 51 centimeters in width with a length of 54 inches or 137 centimeters. This is the same dimensions for pillowcases for body pillows. They are perfect for cuddling on a colder night.
See more related content in our article about the different types of pillowcases here.