Here's our guide to retractable patio enclosures including what it is, cost, and design options like a retractable or automatic screen porch and sliding patio enclosures.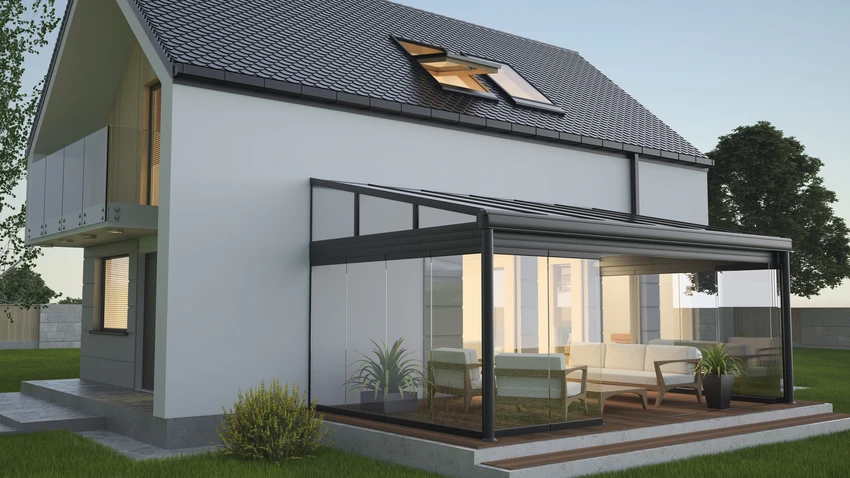 Spending some time on your patio is a great way to relax and enjoy some fresh air, away from the hustle and bustle of everyday life. However, the conditions aren't always prime for relaxing outside.
Sometimes, the sun is just shining too brightly and hotly down on you. Or maybe, the constant buzzing of mosquitoes is enough to completely ruin your supposedly relaxing day outside.
In these cases, you might want a solution that could ward these elements off but still give you the freedom to enjoy your stay on your patio.
A retractable patio enclosure might just be what you need to keep these worries away.
What Is A Retractable Patio Enclosure?
Retractable patio enclosures are actually useful tools for making your outdoor space adaptable. As the name suggests, these are retractable additions to your patio, so you can use them as needed.
To break down what these enclosures are specifically, they're simply screens that you can either pull out or put away, depending on your needs.
They're often designed to add aesthetic value to your patio as well as serve a practical function.
But how exactly would you benefit from a retractable patio enclosure? Well, it's an excellent material that can easily adapt to various conditions and environments! Essentially, this can provide protection from the scorching heat, rainy days, and a few more other elements.
Overall, you can rely on retractable patio enclosures to make full use of your patio. After all, they allow you to enjoy your patio even when the weather conditions aren't perfect.
May it be rainy spring days or brutal summer heat, you'll get the chance to enjoy and savor the lush and beautiful scenery of the outdoors from the comfort of your patio.
Retractable Patio Enclosures Cost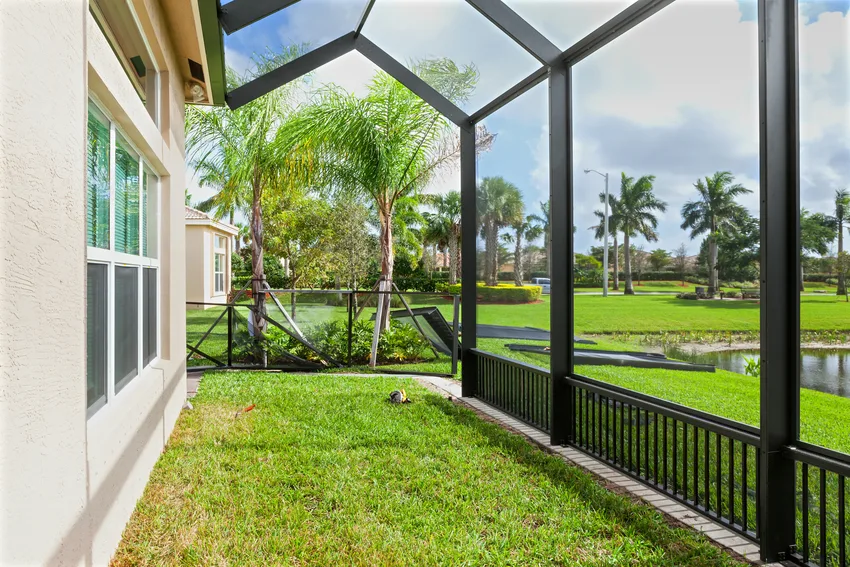 It's crucial to have a clear budget when thinking about remodeling or renovating your home. This is including building a retractable patio enclosure.
At the end of the day, resources aren't limited. Using those resources wisely then is a big factor when it comes to renovation costs.
So, how much would a retractable patio enclosure cost you? The good news is that a patio enclosure isn't as costly as building a new outdoor space like a screened-in porch, for example.
The general standard cost for this type of material is $80 per square foot, but it would still largely depend on a wide variety of factors including type, brand, and installation cost.
For example, an automatic patio enclosure is obviously more expensive than a manual one. In the same way that a simple overhead covering is significantly cheaper than a retractable patio enclosure with walls.
To give you a more concrete idea about the costs, you can expect to pay between $180 to $5000 for a standard house patio enclosure, and around $3000 on average.
High-end retractable patio enclosures do cost more with a price of $45,000 and higher. These patio enclosures are luxury models that offer more innovative features than your typical patio enclosure options.
Retractable Patio Walls
When you picture a retractable patio enclosure, you probably think of an awning or overhead covering. You're not really wrong as this is actually among the most common type of retractable patio enclosures.
However, there's actually another option that you can consider. Installing retractable patio walls can be an effective way to protect and preserve your privacy. Moreover, you can fully enjoy the comfort of your patio come rain or shine.
Check out this retractable patio screen at Amazon [sponsored link]
Adding retractable patio walls is also a great way to ward off pesky bugs and insects. But overall, these enclosures offer excellent protection from the elements.
In case you forget, these patio walls are retractable as well. This means that they aren't permanently fixed in place and can be retracted when you want a better, less obstructed view of the outdoors, especially if the weather permits it. For more ideas see our gallery of enclosed patio designs here.

Retractable Screen Enclosure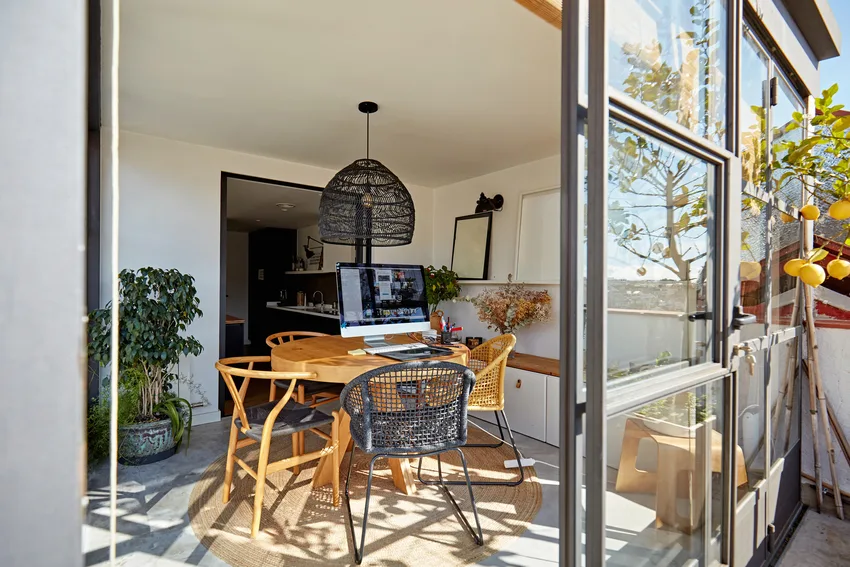 A screened-in porch offers plenty of benefits. It's a great place where you can rest and take pleasure in your garden or backyard scenery.
You can also rely on it to offer you enough protection from the elements, including keeping pests like mosquitoes at bay.
On the downside, it can be quite costly to build as an additional outdoor space. Not to mention, it would take a huge amount of work to build one.
Because of this, you might want to consider an easier and more cost-efficient option. This is where retractable patio enclosures come in.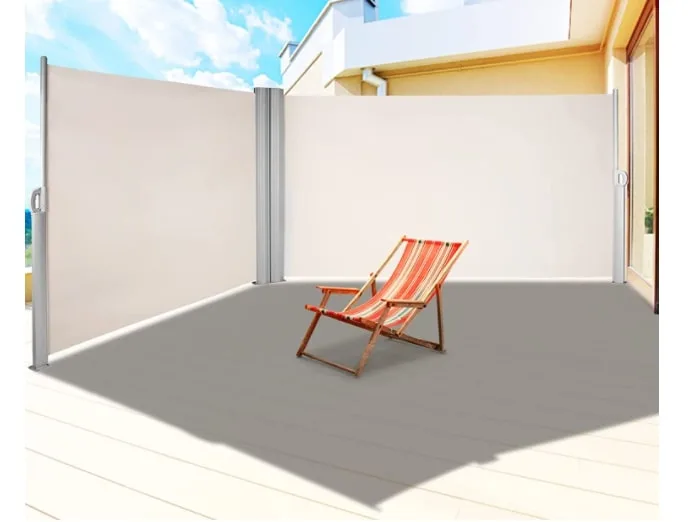 Check out this retractable divider at Amazon [sponsored link]
Did you know that you can actually get a retractable patio enclosure with the same texture as a screen similar to your screened-in porch?
Best of all, a retractable option offers more design flexibility that allows you to roll or unroll the screens as you see fit. Read more about turning a porch into a room here.

Automatic Screen Porch
There are a couple of factors to consider when deciding on a retractable patio enclosure. But one of the main questions you'll have to answer is whether you want to use an automatic screen porch as opposed to a sliding or manual patio enclosure.
There are pros and cons to each option, of course. On the plus side, automatic screen porches are extremely easy to use. As the name implies, they're automatic so you simply need to control the screens—whether you want them to extend or retract—through a remote or your smartphone app.
On the downside, you might also want to consider the cost of an automatic screen porch. Because these options are motorized and automatic, expect a higher cost than a manual retractable patio enclosure.
Similarly, don't be surprised if it malfunctioned or get damaged in the long run, as most automatic mechanisms tend to do.
Sliding Patio Enclosures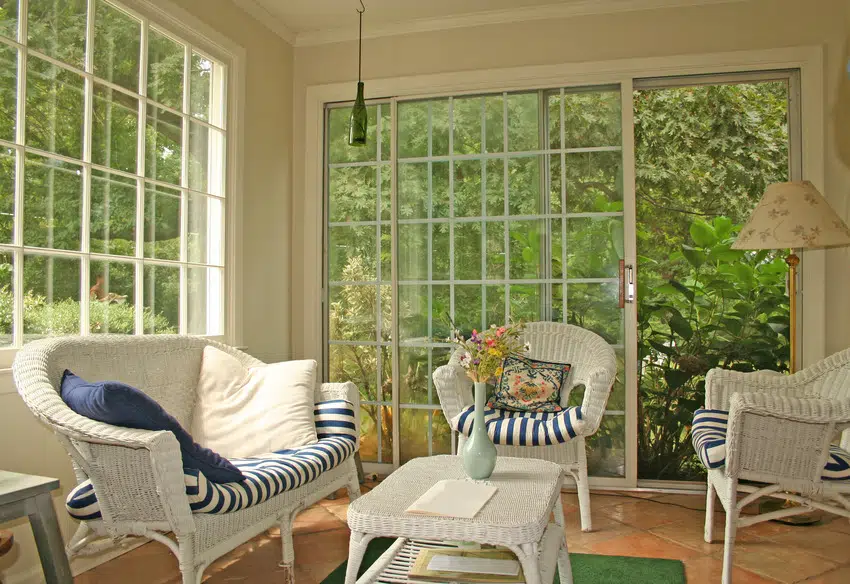 Alternatively, you can also opt for a sliding patio enclosure. This is the manual counterpart of an automatic patio enclosure.
Instead of relying on an automatic function, you can simply slide these patio enclosures open and closed as you see fit.
However, the biggest downside to sliding patio enclosures is that you miss out on the convenience of an automatic function. But on the bright side, a manual option is significantly cheaper than its automatic counterpart.
If you are on a tight budget, this option can save you more money in the long run.
For more related content, check out the various types of patio covers page.