Find out all about purple paint for the bedroom including the best options, light and dark shades, purple grey hues, and what this color means for bedrooms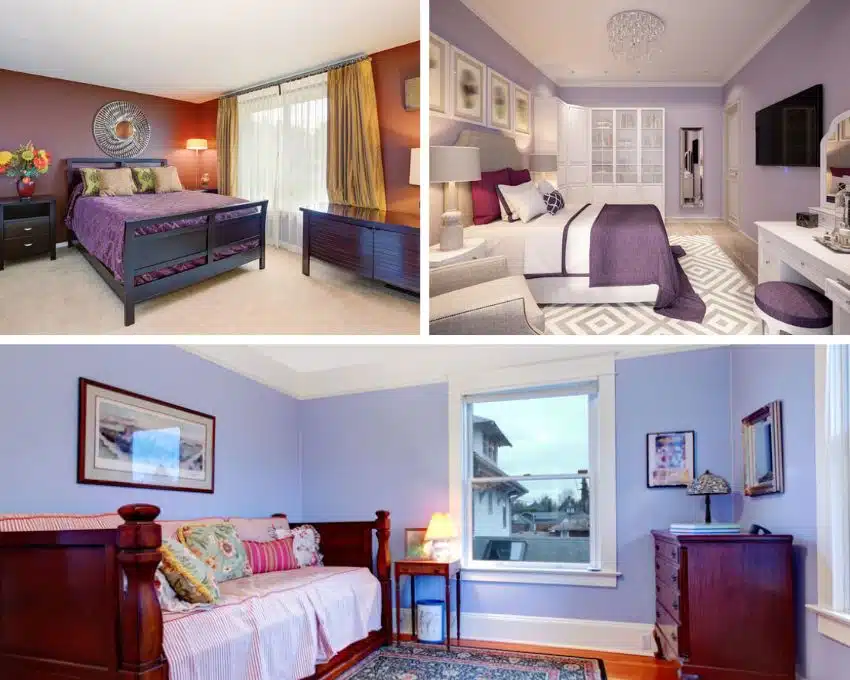 A bedroom's color profoundly impacts your overall well-being and mood when you get inside after a long day at work. The bedroom space is dedicated to the purpose of restful relaxation. Because of this, you must make sure that the color you choose is something that can promote calm and peace.
It would be best if you had a soothing atmosphere to induce sleep. This is where purple comes in. This color has calming traits that people frequently associate with luxury and royalty. It's definitely an excellent color choice for the bedroom.
There are plenty of purple shades and intensities to choose from. You can go for something muted like soft lavender to something bolder like rich and deep plum. Each shade and intensity has its own strengths and unique offerings.
Lighter purple shades create a peaceful and serene atmosphere in the bedroom, while deeper shades can create drama. It also pairs well with other shades, making your design options endless.
Best Purple Paints For Bedrooms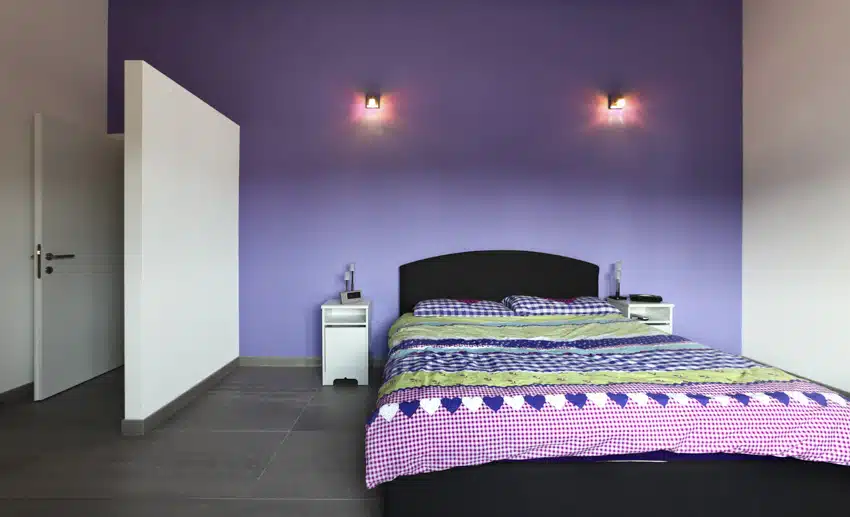 Purple bedroom walls can make all of the difference in the world. Depending on the mood you want to create for a particular bedroom, you have an entire color spectrum of purples.
To help you choose the perfect purple paint color, we've compiled some of our top choices of purple paints, including their unique offerings.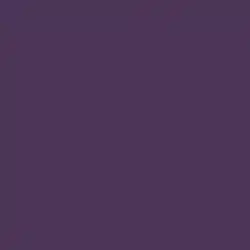 Sherwin-Williams Mystic Violet (SW 6277): Mystic Violet is a rich, deep purple shade with blue undertones. This bold and dramatic purple paint color can work well as a statement wall color or add a bit of personality to neutral-colored elements in the bedroom.
It pairs well with metallic finishes and gray or white bedroom furniture to create that modern and chic aesthetic.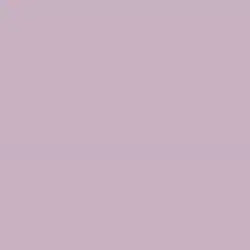 Pratt and Lambert Lilac Time (1087): Lilac Time is a delicate and soft light purple shade that can make your bedroom look dreamy. It has pink undertones, making it one of the romantic bedroom colors to consider.
This paint color pairs well with cream or white colored furniture and décor elements and can create a very inviting and soft aesthetic for the bedroom.
It's a versatile color that pairs well with pastel shades of blue or pink if the goal is to create a romantic ambiance. This can instantly turn your bedroom space into a tranquil oasis of serenity.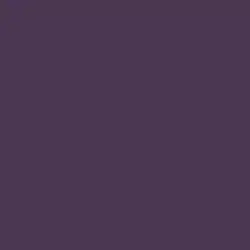 Behr Purple Bloom (S-H-680): Purple Bloom is a regal, bold purple shade of elegance and sophistication. This has rich and deep tones with blue undertones to it.
It can be paired well with crisp white accents and metallic finishes to create a stylish and modern aesthetic in the bedroom. Royal Orchard is a perfect paint color for adding depth and dimension to the bedroom and works well as an accent wall.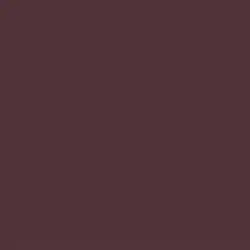 Farrow & Ball Brinjal (222): Brinjal is a deep and rich aubergine paint color that feels dramatic and luxurious in the bedroom. It has red undertones, which lend depth and warmth to the overall effect of the paint color.
It's also a highly versatile shade you can use as a statement wall color or paint the entire bedroom space to create something cozier and more intimate. It pairs well with metallics and light-colored furniture and is perfect for that sophisticated, bold bedroom aesthetic.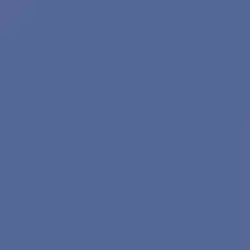 Valspar Regal (4005-8C): Purple Essence is a calming and soft shade of purple with gray undertones, making the paint color appear muted and subtle. It's excellent for creating harmony and tranquility in your bedroom space.
It's also a versatile paint color and is an excellent choice if your preference is to create a serene and calming ambiance in the bedroom. If you appreciate the charming simplicity of muted purple hues, this paint color is definitely one for the books.
Light Purple Paint For Bedrooms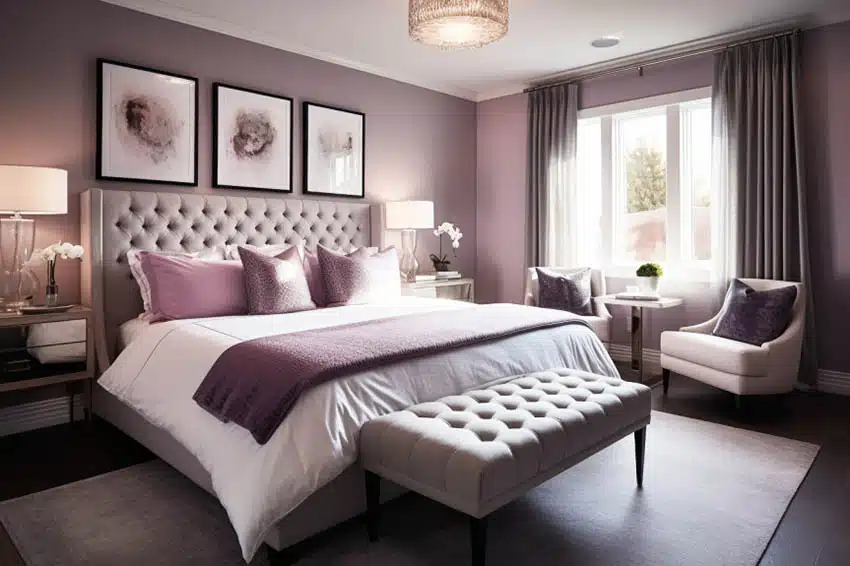 Light purple paint colors are popular for bedrooms, especially if the goal is to create a relaxing and calming atmosphere. These colors range from subtle and soft lilacs to dreamier and more ethereal lavenders.
Light purple paint on your bedroom walls is perfect for creating that intimate and cozy space at home. They pair well when combined with white and neutral or earthy colored décor. If you want the occasional accent, you can play it with pops of brighter purple colors or metallic finishes.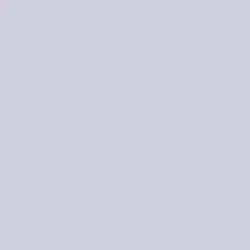 Benjamin Moore Lavender Mist (2070-60): Lavender Mist is a soft and subtle purple shade with delicate tones of lilac in its undertones. It can give your bedroom space a somewhat dreamy and ethereal effect and pair well with cream or white-colored bedding and furniture pieces.
Lavender Mist is also a versatile color, and it can be paired with pastel shades such as blue and pink for a more feminine effect. If you want something more sophisticated and elegant, you can pair it with darker hues of gray or purple.

Sherwin-Williams Wisteria (SW 6822): Wisteria is a delicate and soft purple paint color that can induce a soothing mood in the bedroom. This paint color has blue undertones, making it appear muted and subtle.
It's a versatile color because you can create an intimate aesthetic or something very sophisticated and modern depending on the colors you pair it with. It's great for creating an inviting soft look in the bedroom. This can be a perfect choice if you appreciate understated and subtle shades.
Behr Lilac Mist (PPU16-06): Mist is a soft and subtle purple paint color with gray undertones, giving it a very understated and muted appearance. It can be paired with light-colored furniture and décor to create a soft look for the bedroom.
Alternatively, you can pair it with bold accent pieces and metallic finishes if you want something more modern and stylish for the décor. It's great for people who prefer soft and muted pastel purple hues.

Farrow & Ball Callaluna (270): Callaluna is a sophisticated and muted purple-gray paint color with blue undertones, making it appear soothing and relaxed. This paint color is perfect if you aim to create an understated and timeless aesthetic in your bedroom area at home.
It's subtle and unintrusive, yet it can hold its own. Callaluna is definitely an eclectic color choice if you want something sophisticated but not overwhelming.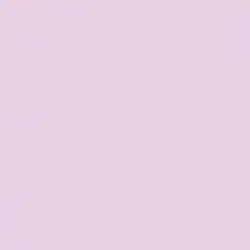 Valspar Lavender Dream (212-2): Lavender Dream is a very dreamy and romantic soft purple color, so it holds true to its name. It has pink undertones, which explains why it looks feminine and intimate, especially in the bedroom.
It has a very warm and intimate quality to it and is something that's particularly delicate. This lavender paint for bedrooms is an excellent choice if you're after that romantic and soft ambiance.
Dark Purple Paint Colors For Bedrooms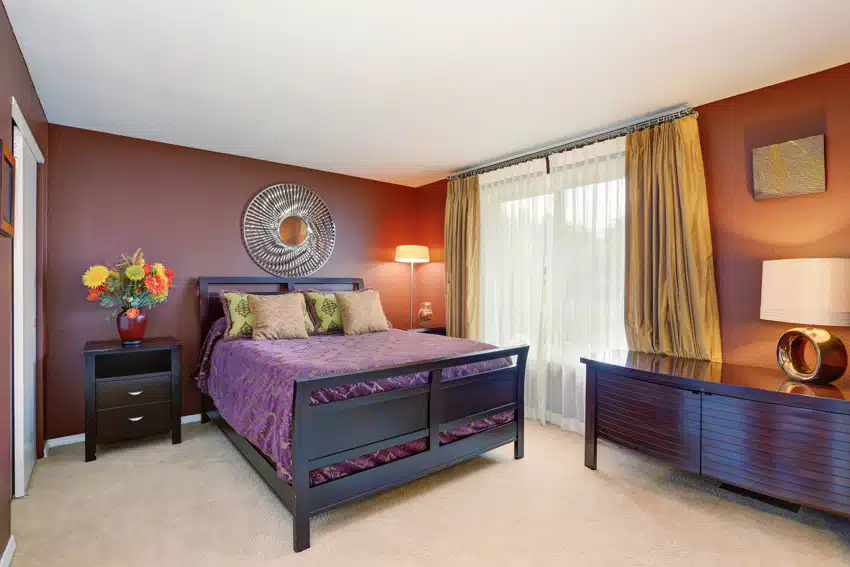 Dark purple paint colors in the bedroom are perfect for adding a bit of sophistication and drama to the space. These shades are moody and deep.
Metallic accents perfectly complement dark purple colors such as aubergine or eggplant if you want a stylish and unique finish to your bedroom décor.
When opting for dark purple paint, it's important to note that darker colors can make your bedroom appear smaller. The best way to go with this is to make sure that it's balanced out with décor and furniture that is light colored so that you can balance the space out.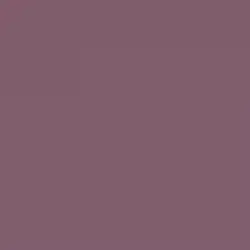 Sherwin-Williams Grape Harvest (SW 6285): Grape Harvest is a bold and rich purple paint color with red undertones, giving it a very saturated and deep appearance. It's excellent for creating richness and a sense of depth or dimensionality in the bedroom space.
It can have a rather eye-catching and dramatic effect when paired with the right colors. Suppose you aim to create a statement in the bedroom, and you appreciate intense and bold shades. In that case, this is one of the best bedroom paint colors to consider.
Other dark purple paint colors to consider: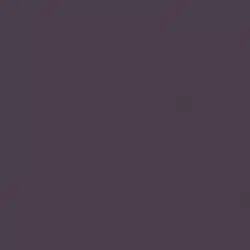 Benjamin Moore Black Raspberry (2072-20)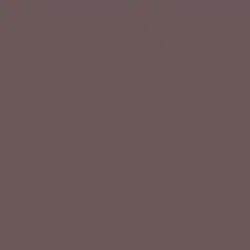 Behr Grand Plum (N120-7)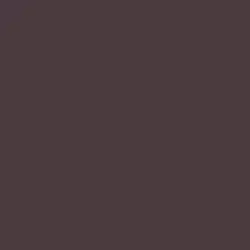 Farrow & Ball Pelt (254)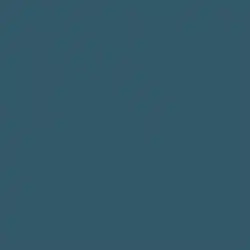 Valspar Deep Twilight (4007-6C)
Purple Grey Paint Colors For Bedrooms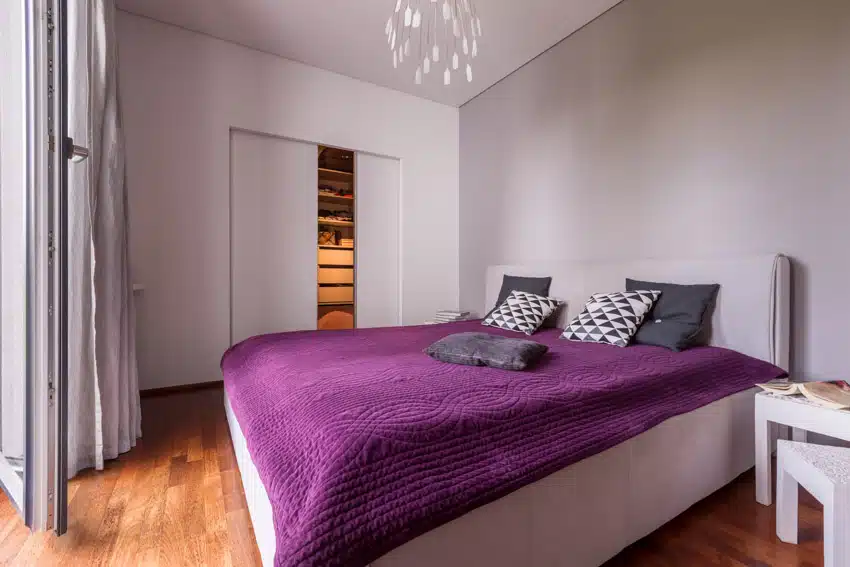 If you want something more sophisticated and modern in the bedroom, purple and gray paint colors can be strong candidates to get the job done. This purple color combination perfectly combines the cool and neutral tones of gray and the elegant warmth of purple.
It's a highly stylish and versatile color palette and something that you're bound to enjoy. You can go with a muted or subtle purple-gray or go all out with a bolder, more dramatic shade. There are so many options when it comes to this color combination.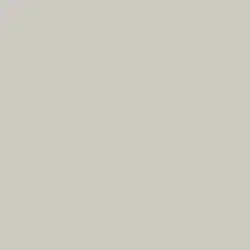 Sherwin-Williams Repose Gray (SW 7015): Repose Gray is a versatile and timeless purple-gray paint color with purple undertones, making it appear very muted and soft. It's a popular color choice because it can technically cater to various purple bedroom designs and decor styles, from traditional to modern or contemporary.
It can look elegant and sophisticated when paired with dark-colored furniture and appear clean and minimalist when paired with light-colored ones. This paint color is for you if you are all about the versatility of understated gray shades.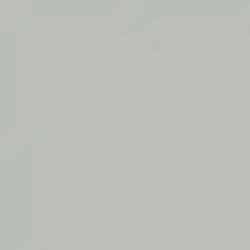 Benjamin Moore Metropolitan (AF-690): Metropolitan is a modern and stylish gray paint color that appears purple-gray because of its blue undertones. It has a very subdued and subtle appearance, and it's perfect if you want to create a sophisticated and modern ambiance in the bedroom area.
Sherwin Williams Ash Violet (SW 6549): Ash Violet is a unique and stunning paint color that smoothly combines the coolness of gray and the inviting warmth of purple. It's a highly balanced combination of red and blue tones, resulting in an elegant and sophisticated appearance.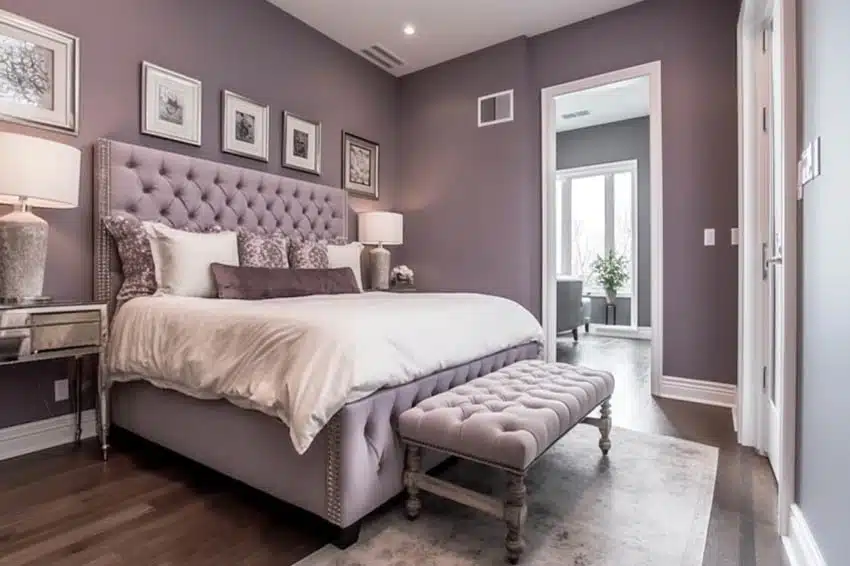 This option can quickly add character and depth to any bedroom. It can create a soft and calming aesthetic when combined with soft pastel hues or something bold and dramatic with metallics.

Farrow & Ball Mizzle (266): Mizzle is a soothing and soft purple-gray paint color that sits smack in the middle of the spectrum of gray and green. It has subtle hints of blue, which accounts for its relaxing and muted effect in the bedroom.
You can pair this paint color with crisp white accents and natural textures to create an airy and fresh aesthetic in the bedroom. It's perfect for creating a restful ambiance for the space.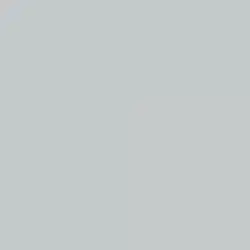 Valspar Gravity (4005-1B): Valspar Gravity is a versatile and subtle purple-gray paint color with a serene and calming effect in the bedroom.
This paint color is a highly balanced combination of blue and gray undertones, creating its very soft and muted appearance. It's a great paint color option if you want to create several types of bedroom styles, from modern to rustic.
You can tone it down with light-colored furniture pairings for a sleek minimalist look or amp up the comfort with warm and natural textures. It's great for bedrooms that appear soothing and understated.
What Does Purple Mean In The Bedroom?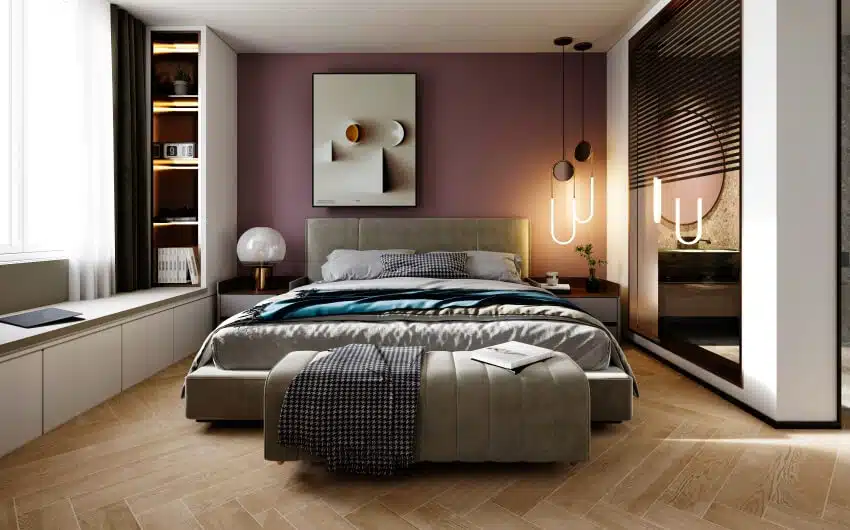 The meaning of a purple bedroom is a highly subjective context. It really boils down to your personal preferences, what cultural contexts you perceive with it, and what personal associations you make with the color.
It can vary greatly depending on the context and shade it uses. But it generally relates to luxury, spirituality, and creativity.
What Happens When You Paint Your Room Purple?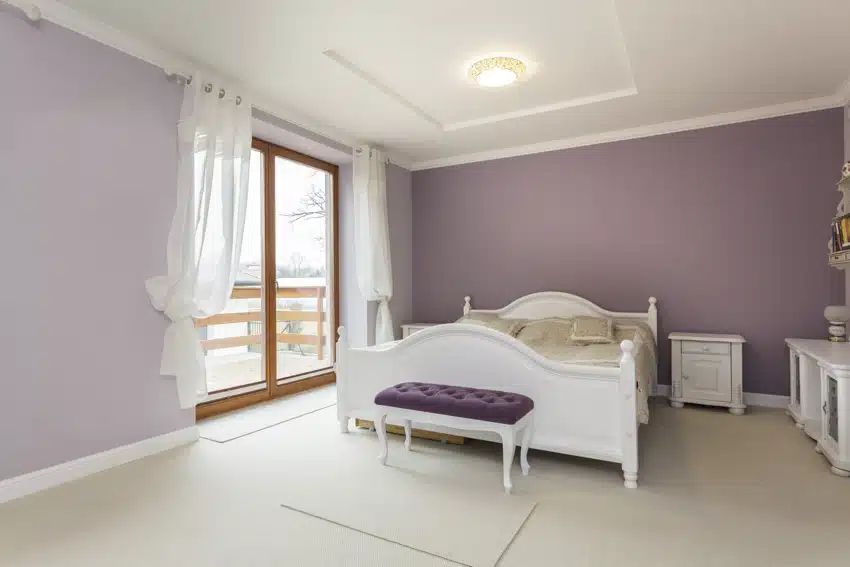 Painting a room purple has a wide range of excellent benefits and offerings. For starters, it lends a very sophisticated and luxurious ambiance to the space since purple is a color that's associated with creativity, luxury, and royalty. It creates a very high-end ambiance that very few paint colors can create.
It makes the perfect color for a relaxing bedroom because purple combines the restful qualities of blue with the soothing element of warm pinks. – Modern Color: New Palettes For Painted Rooms, Sarah Lynch
It's also great for promoting calmness and relaxation in the room. The lighter shades of purple are exceptionally good at doing this. The effect can reduce stress and anxiety. It is an excellent choice for rooms where rest and relaxation are a priority.
It can add interest and personality to any room. It's an eye-catching and unique color. Whether you want to go subtle or bold, it can easily create a focal point in any room's space.
Painting your room purple is also a versatile and practical choice, as it works well with other colors and design styles. Depending on the vibe you'd like to create for the space, you can go from neutrals to bold and bright accents.
It also has spiritual associations. Some cultures associate the purple color with mysticism and spirituality, which makes sense, considering how a purple room can create a calming environment conducive to introspection and contemplation.
See more related content in our article about the different rustic bedroom paint colors on this page.