Here are the top 14 pocket door alternatives including different creative options such as sliding, French, bi-fold, and accordion designs.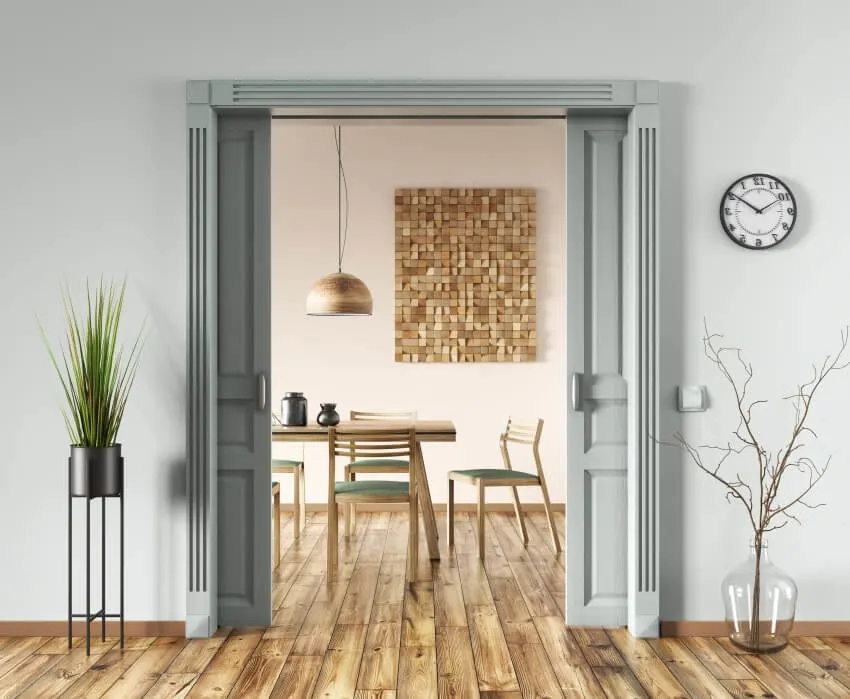 Challenges with interior and exterior decorating these days go beyond just choosing the right paint color and the right furniture. We also now have to deal with making sure they're space saving. Tiny houses and tight spaces can be really tricky to renovate or redecorate, but not impossible.
One useful thing to really take advantage of is the pocket door. You don't have to limit yourself at all to standard sizes of traditional doors that might be too big for your space.
Pocket doors allow you to think outside the box and be a little more flexible with the frame in the small space you're trying to work with. If there's a small space that can make way for an opening, then there are a lot of alternatives that will work as well.
The concept of the pocket door is all about saving floor space. This can be a bit of a challenge for spaces that don't have the luxury of extra square footage. Here are some of the best door alternatives that work off of that similar concept.
Sliding Doors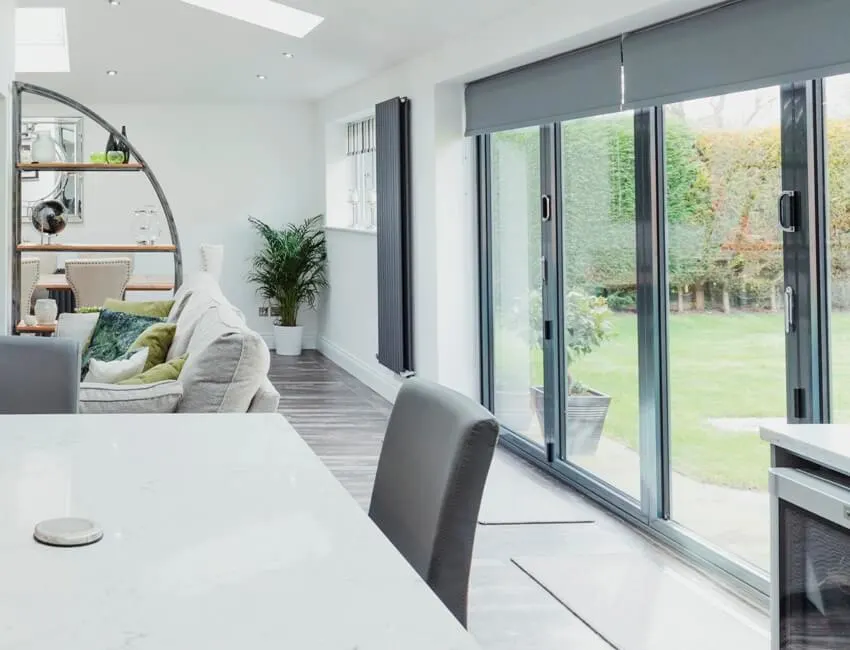 Sliding doors aren't just for the outside or exterior areas of the home anymore. They've also been making progress as interior partitions these days. Theses types of doors can add a certain sense of luxury and extra space in the room while taking up very minimal floor space.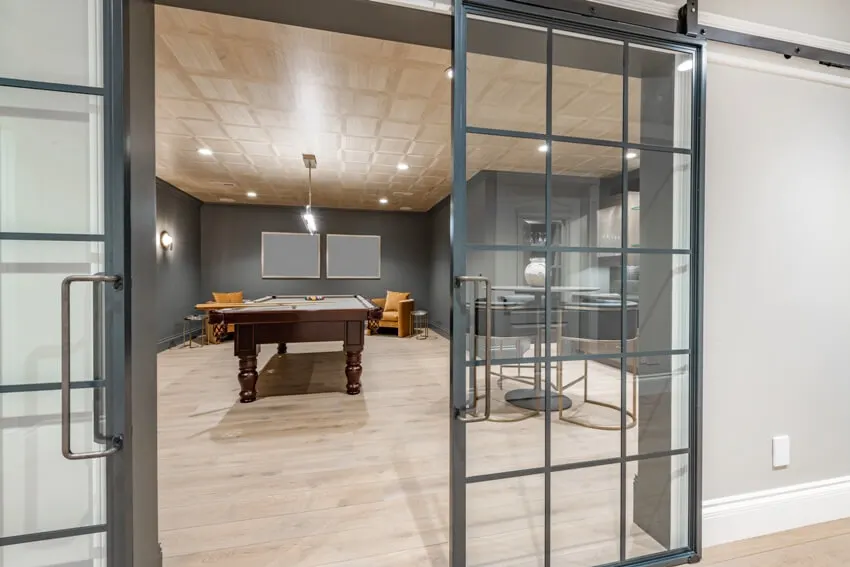 Sliding doors that are made out of glass are particularly great for opening up spaces in your home that may initially look and feel dark and cramped. It's also a great way to transition one space of your home into another without working too hard on the renovations.
Most of the sliders from manufacturers these days have easy installation and don't really need a lot of major construction for them to be set in place.
Sliding Barn Door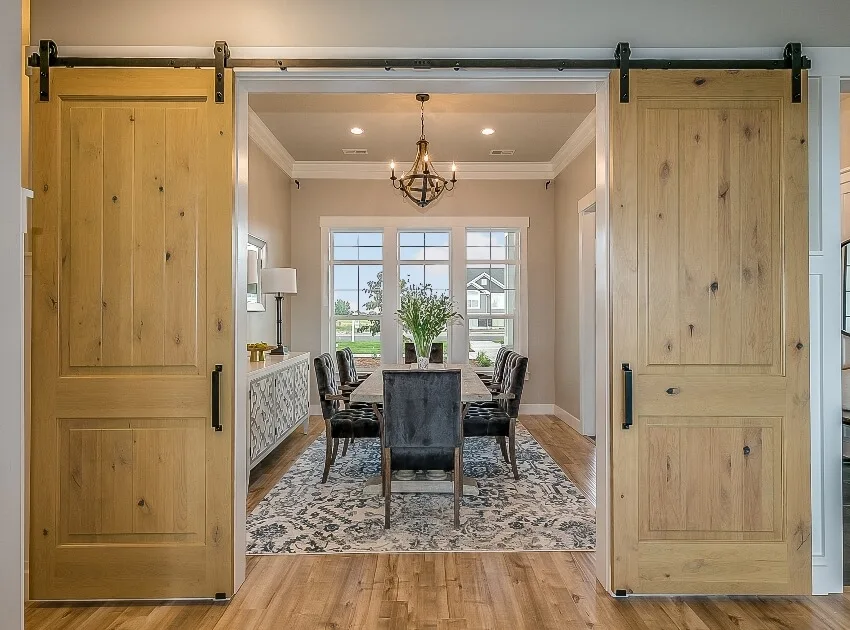 If you want to go for a look wherein the city meets the country and you want that incorporated into your décor, then sliding barn doors are for you. They're space-saving, they run on rollers, and they're every bit a barn style – but they look more chic and modern. It's a great alternative to the traditional pocket doorways.
A pocket door slides into the wall. A sliding barn door, on the other hand, slides over it. This means that the installation required is much simpler.
You can even get it done yourself with you're handy with basic construction tools. The result is farmhouse aesthetics that conveniently marry function and form.
You can have barn sliders that range from the rustic to the modern but if there's one thing for you to take note of, it would have to be the fact that they don't really offer the same level of privacy that other door types offer.
Still, they're quite popular because they look great especially if you have a space that has high ceilings. Barn doors aren't recommended for areas that have high traffic because they can be quite difficult to open at times.
French Doors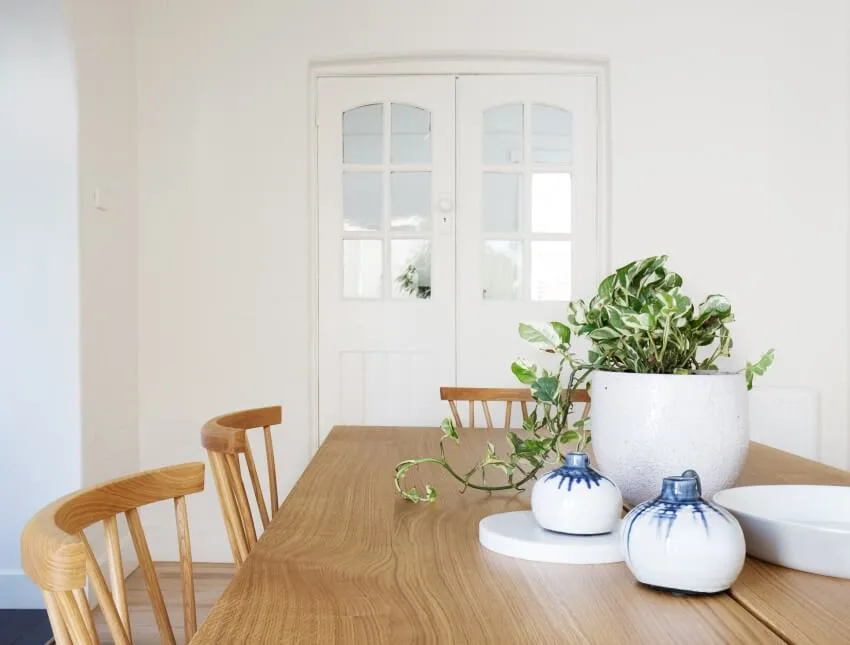 French doors have become particularly popular for patio spaces because they easily open the indoors out into the outdoors, making the transition beautiful and seamless. If you want to be able to combine elegance and functionality, French doors just might be it for you.
These products are typically double hinged and they open either outwards or inwards depending on how you designed its installation. Once French doors are wide open, they provide full width access towards their opening, which is why they're so perfect for stepping out into a patio or a garden area.
They can make your space appear bigger since the panels are oftentimes made out of glass. Glass can have the effect of making it look like there isn't a barrier in between room spaces which helps create an open-concept design.
French doors can be easily customized and the best part is that they allow natural light to filter in, making your space appear bigger and brighter at the end of the day.
Swinging Barn Door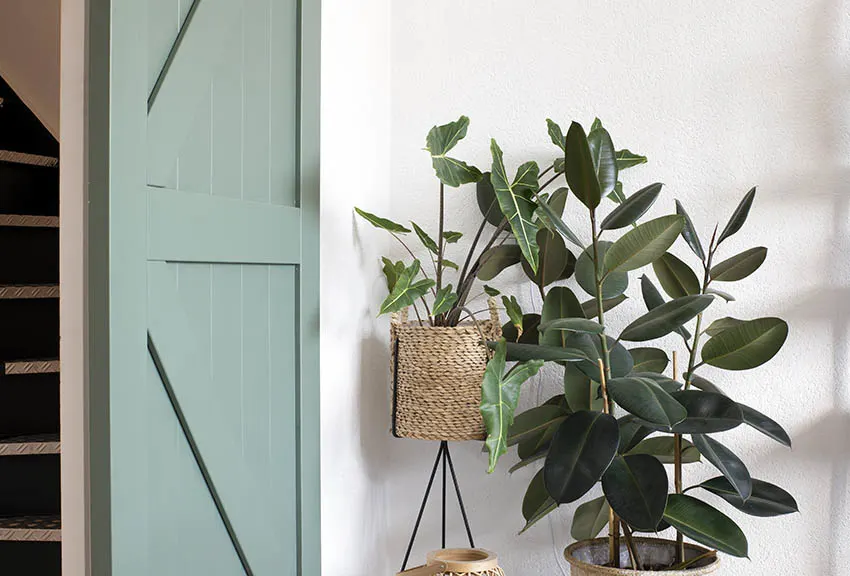 A swinging barn door can look great for any space and with today's variety in style, color, and design, they can easily fit into a modern home aesthetic.
Typically, when you hear the words 'barn door' you think about the traditional sliders that run on a track. A swinging design is much like a regular interior door that opens on hinges. This means you can install it like a traditional style interior panel without using a track system.
Bi-Fold Doors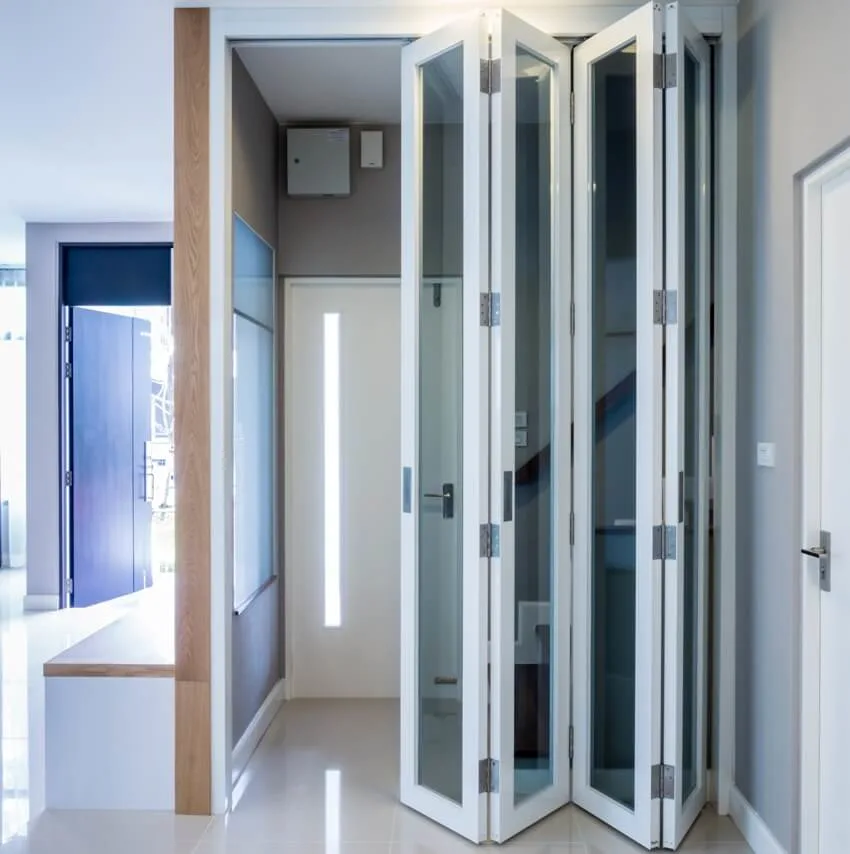 If you're thinking of archaic looking bifold doors that hide your parents' fireplace, you're mistaken. Today's bifold doors come in a lot of different colors and styles that you can choose from.
It definitely won't be a challenge finding something that will fit right in with your specific room's décor and aesthetics. These bi-fold doors can be very useful when it comes to spaces wherein a standard door just can't work.
Pivot Doors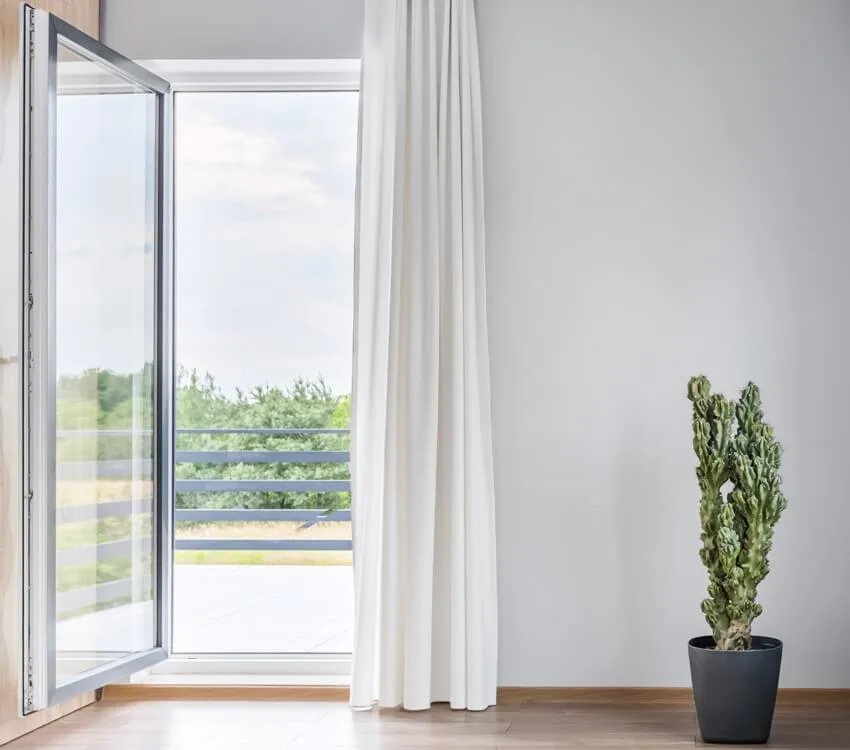 If you're working with a space that just doesn't have enough floor area for swing space that a standard door typically requires, then pivot doors just might be the answer you're looking for.
These designs are quite clever. They solve the issue of a door that eats up too much floor space when it arcs out or in by instead splitting the clearance space in half.
It swings right in between the spaces that they separate. If you have an awkward frame space that isn't big enough to handle a double door, but also isn't small enough to handle one, pivot doors just might be the thing you need for it.
Hidden Door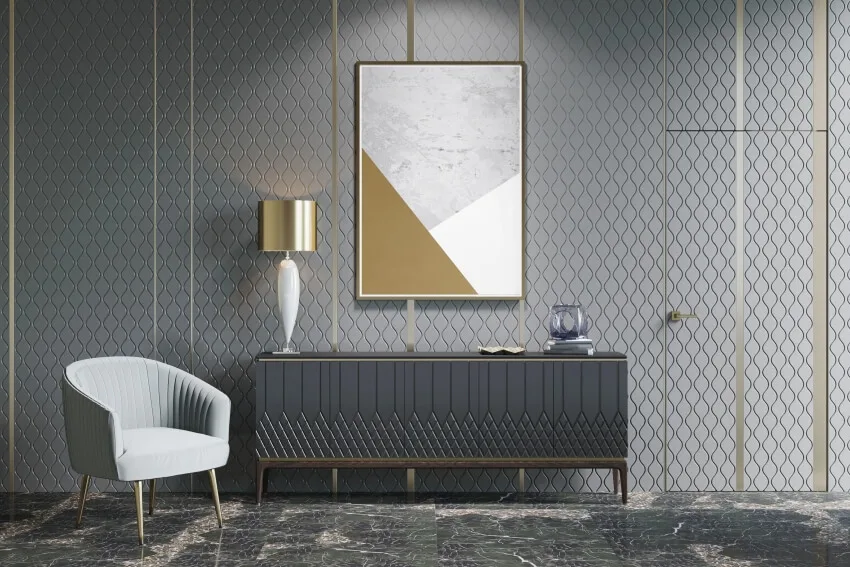 Hidden doors are also nicknamed a"jib" door. They provide the perfect camouflage for entrances into rooms or spaces in your home where you would like some extra privacy because they don't really appear to be a door. See more pictures of jib doors here.

Hidden doors are unique in a way because they don't have a visible casing, hardware, or framing that the typical or traditional ones have. Hidden doors can stand flush right along a wall in your home, with no one ever noticing that it's actually an entrance leading to somewhere else in your home.
Dutch Door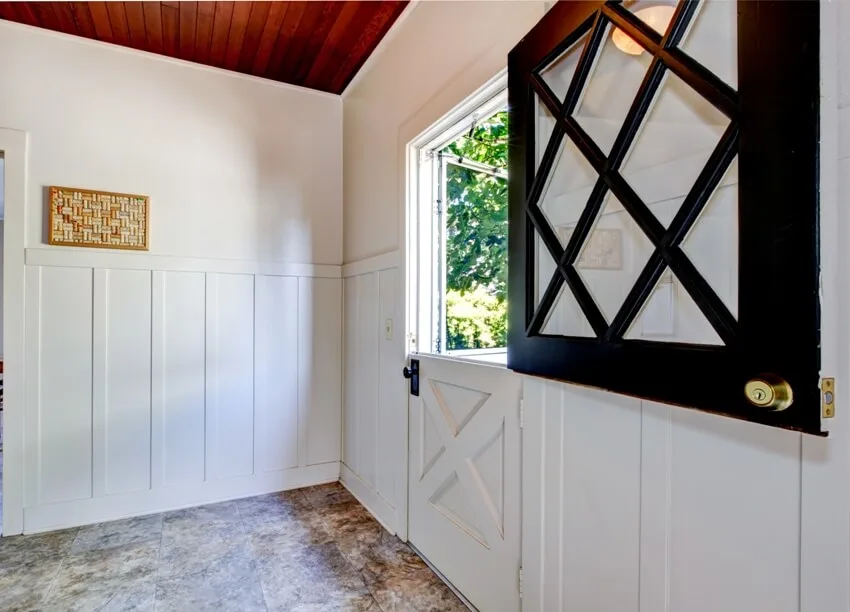 If you need an entryway but the space is a little tight for it, Dutch doors can turn out to be a great solution for that need. You can opt to have a Dutch door with a window. It solves two problems with just one solution. These designs are oftentimes split horizontally.
This nifty feature can give you the option of swinging just the top open to let in some fresh breeze without completely swinging the door wide open. It's great for when you have little kids in the home, or even pets that you don't want to let out of the house.
Shoji Doors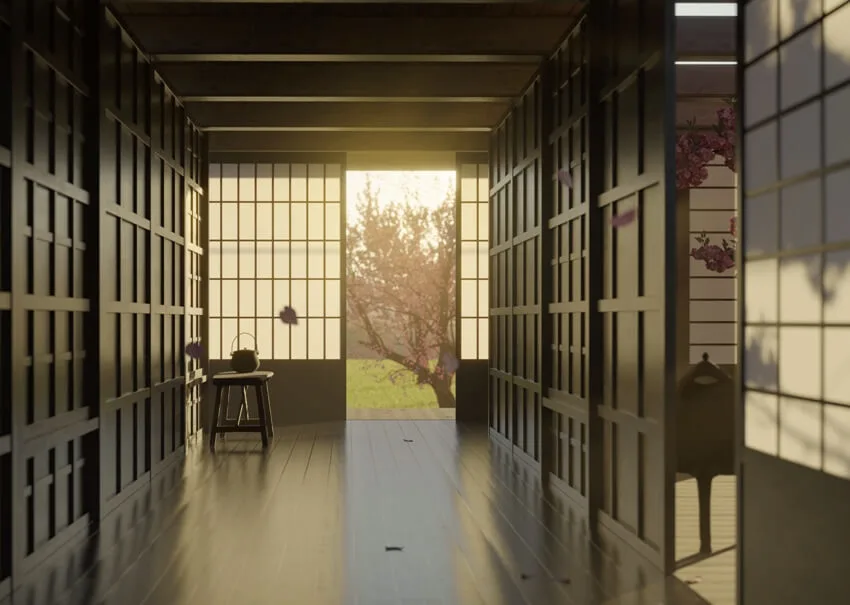 Shoji doors aren't technically doors, and instead are more of a sliding wall. This can be commonly found in traditional Japanese design homes.
They're beautiful and space-saving and are great for when you need easy dividers inside the home or if you want to seclude an area for added privacy. Shoji panels are usually made out of washi paper.
What's great about these sliders is that you can easily slide them wide open if you want to combine two areas into one large one, making them extremely versatile and multi-functional.
Garage Door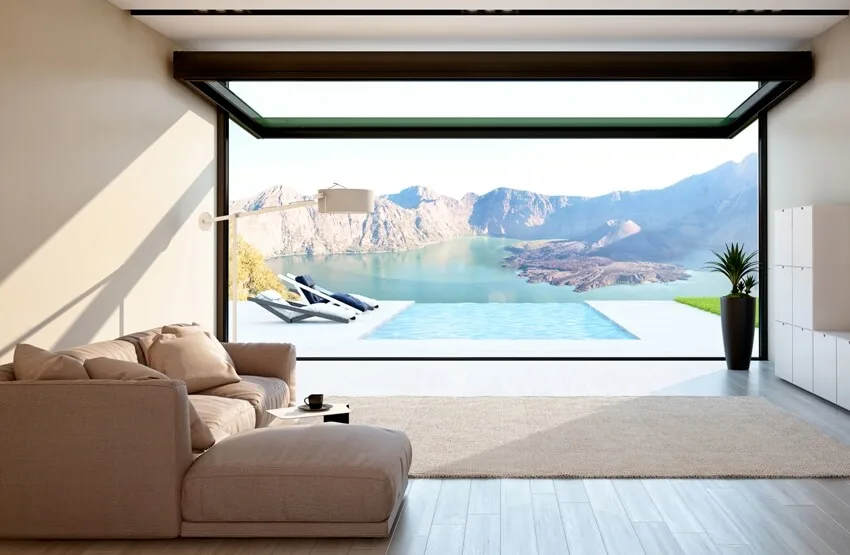 If you're looking for the ultimate space saver, then you really shouldn't look any further. Garage doors are wondrous for when you need to provide access to large opening frames but you don't want to encroach on the floor space.
They open and close from the overhead space that they're installed on, which means that you won't be cutting into any floor space at all while you're at it. If you want to keep them open, you can just easily stow them right along the ceiling.
You can often see garage doors for living rooms and kitchens to enhance the outdoor living experience. For living rooms, they can open onto a deck or patio to create an amazing entertaining area for friends and family. For the kitchen, they can facilitate ease of entry to an outdoor kitchen or dining area.
Murphy Door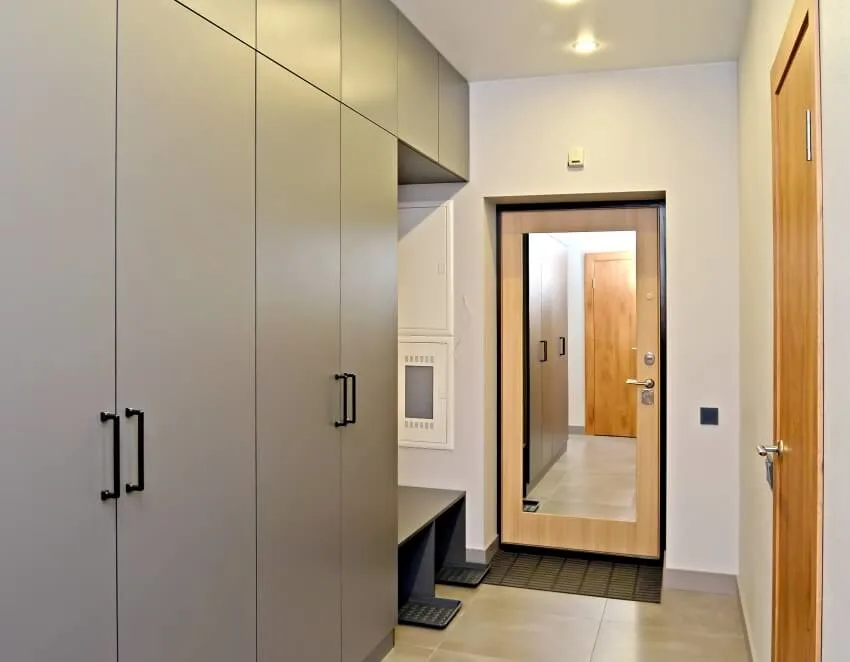 A Murphy door is similar to a hidden or jib design since it is often used in a limited space. However, a Murphy door has plenty of different purposes. Oftentimes, they're used to replace a closet door. They're great for when you want to create an entrance into a hidden room or into a hidden storage area of sorts.
Murphy doors are also great if you want them used as entryways into stairwells, private hallways, and other spaces in the home that you don't want to be exposed for either safety or aesthetic purposes. It has an in-swing hinge that needs to be placed at the back of the frame.
There's a pushpin that needs to be released along with the catch and this in turn will allow you to insert the pin right through the hinge pieces. Make sure that a bottom pin is in place for its outswing. All you need to do is to slide the pin right through the hole to keep the panel open in place.
Curtains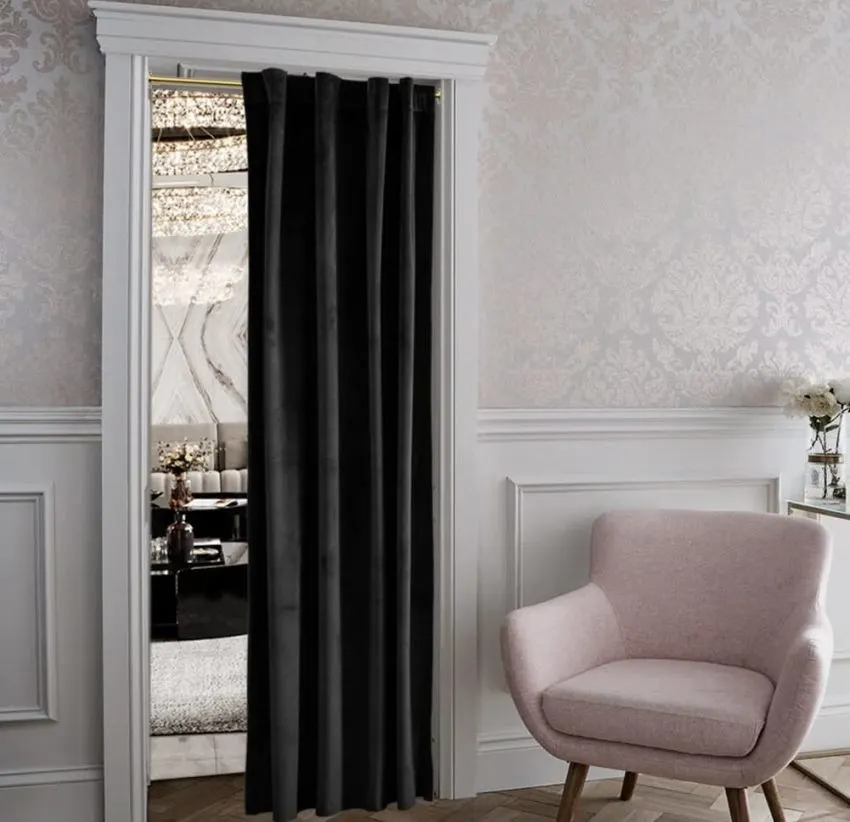 See this velvet blackout curtain at Amazon [Sponsored link]
Curtains can turn out to be a great alternative for a doorway because they provide all of the same conveniences and functions. Features include blocking light, providing climate control, giving added privacy, minimizing noise insulation, enhancing the décor, and more.
Door curtains also cost a fraction of the cost of an actual door; or, at times, even so much less than that. Additionally, they can be easily removed when needed to open the space.

Accordion Doors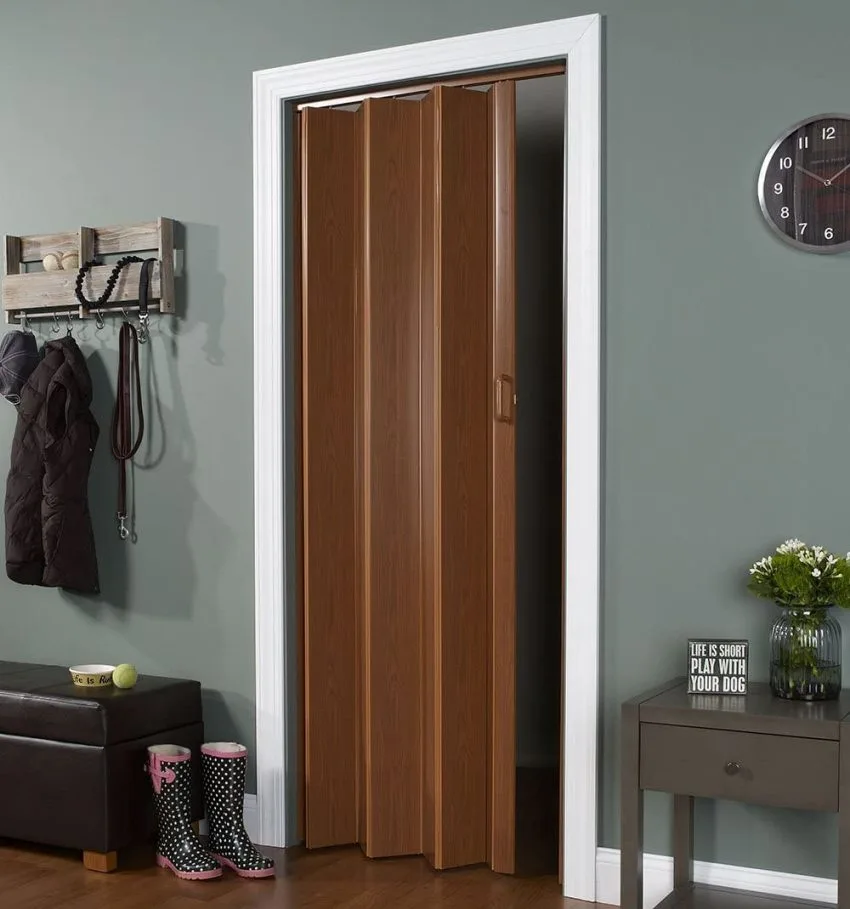 See this Accordion partition at Amazon [Sponsored link]
Accordion doors used to be infamous for looking tacky because of the wood-vinyl material they were popularized for, but those days are long gone. Accordion panels these days have received quite the style upgrade from being the cheap and low cost dividers that they have been quite known for.
Accordion doors are great because they blend functionality and design together. These days, accordion styles also function doubly with the French door design. This takes up very minimal space with the glass panels allowing the light to filter in and out, giving your space a brighter and airier feel at the end of the day.
Pre-Hung Door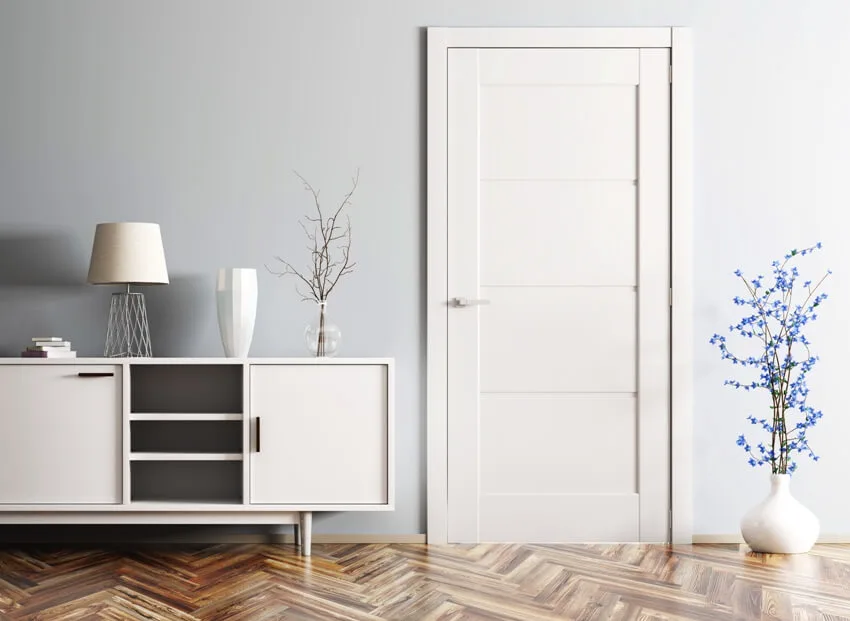 If you're looking for doors that can be easily fit and installed coming from the manufacturers, then it might be a smart option to go for pre-hung doors. They're usually weather-tight, meaning they make great exterior doors for certain spaces in your home.
One thing you need to know about a pre-hung door is that it can come in heavy and turn out to be a little difficult to manage. Most pre-hung products range from a weight of 50 to 100 pounds.
While they can be installed without professional help, especially if you happen to be handy with tools, it still helps to hire a professional to ensure that it's hung and fitted correctly with no issues with its opening functions.
Standard Doors
And, of course, there's always the standard door. Although a standard door isn't as next-level or as creative as the previously mentioned options, they are considered to be a great and reliable alternative nonetheless because they're so widely and readily available.
If you need a door installed, all you really need to do is order it online or walk over to your nearest Home Depot store, and you're bound to get one straight away.
The installation is also pretty basic and simple, and it only requires a frame, a door jamb, and all of the basic hardware, such as hinges and the like.
For more related ideas, visit our guide to the pocket door sizes.