See the best exterior paint colors for ranch style homes including color scheme options and paint ideas to modernize the exterior design of your house.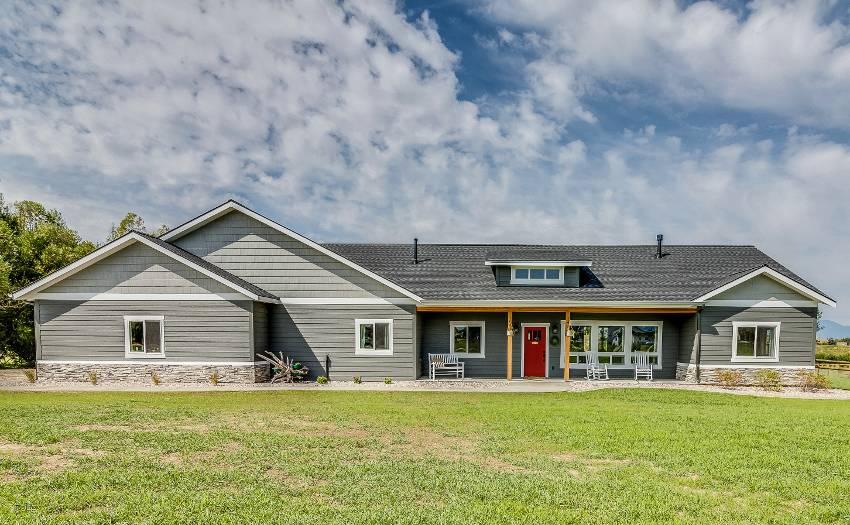 Paint colors are one of the most important factors when decorating your home's exterior, and choosing an appropriate color for your house has its challenges. There are thousands of paint colors to choose from, but how do you know which ones best suit ranch-style homes? Whether you live in an older home or a new build, your home's exterior design can make it more welcoming.
Best Ranch House Exterior Colors
Let's look at some options for exterior paint colors for ranch-style homes.
Traditional White
A traditional white home exterior exudes a sense of tranquility and serenity for a young couple looking to raise a family. A gorgeous mid-century ranch-style home looks amazing with an all-white color scheme.
The traditional white ranch design is advised for compact homes because it is one of the few exterior colors that quickly enlarge and enhance a room. A house with white vinyl siding, a darker roof, and lower brick walls looks stunning and offers excellent curb appeal.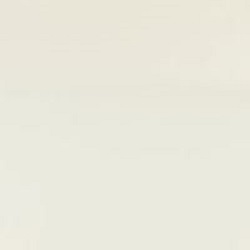 White Dove by Benjamin Moore (Benjamin Moore, White Dove I-06) is a well-liked option for a stunning, all-white exterior since it is a dazzling white with an LRV (light reflectance value) of 85.
White Dove is one of the most popular whites among designers for interiors and exteriors because, compared to genuine white, it is a soft, warm white with a trace of gray. If your home receives a lot of shade or if you like a crisp, white appearance, use White Dove.
A Classic Shade of Mushroom Bisque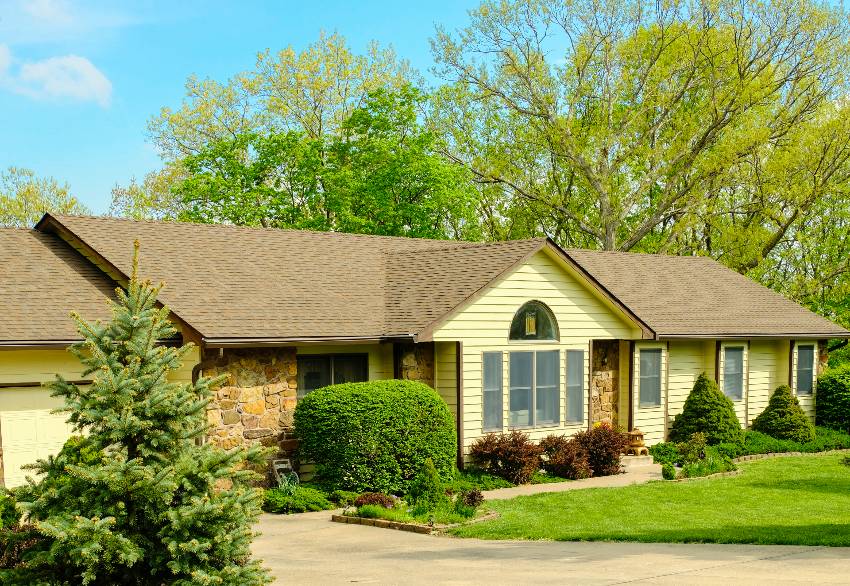 If your grandparents desire a classic house design, but you want one that fits the contemporary age, you may find the best of both worlds in achromatic mushroom bisque colors. The greatest option for a ranch-style house design is to choose the lightest shade of that color palette if all of the fixed features in your home are achromatic.
Additionally, you might discover a color scheme that goes well with how your house now looks. Homes with tiny patios but no balconies can employ these conventional achromatic hues. Your regal white entrance door and tropical flora look fantastic with Mushroom Bisque paint from Behr.

(Behr, Mushroom Bisque, PPU4-7)
Complementary Warm Earth Tone
Sometimes all you need is a palette of warm earth tones that work well together, especially when there are so many wood trims, brick accents, and lovely landscaping.
These complementing colors will make your home appear sophisticated and dramatic if it is a one-story property with lots of windows and little rooms in the attic. Think of a dark brick structure for a more edgy appearance.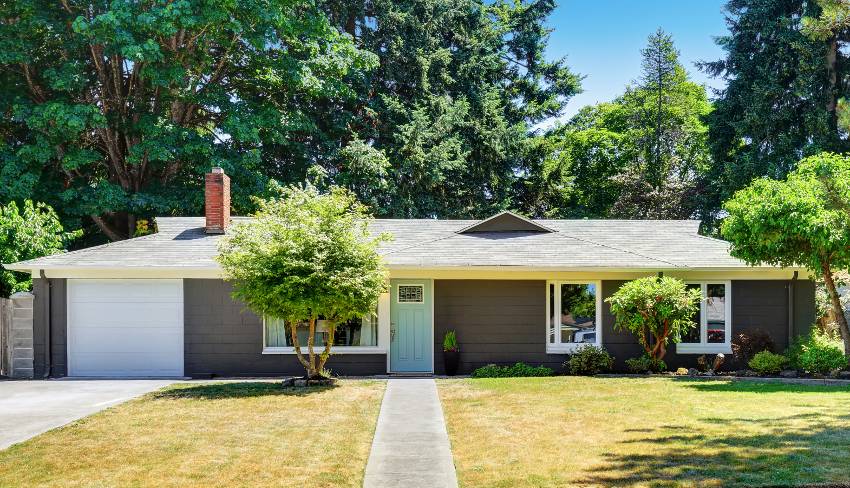 For homeowners who prefer to have a wide pathway and a front garden in the English style, pick any earth tone colors for the finishing touch. Rich, warm, and evocative of the timeless beauty of the bronze sculpture, Bronze Age from Ecos Paints.

(Ecos, Bronze Age, 1534) is a great color to choose. It is ideal for adding an ominous, dramatic accent or making a tiny area feel warm and inviting.
Monochromatic Blue Tone
Consider using a monochromatic color in a blue tone to give your house a distinctive appearance. You might add white trims to give the appearance that everything was chosen with care and complements everything else.
The single-tone colors will stand out without being overbearing as long as there is some distinction between the body color and trim accents.

Choosing the ideal light blue for your home's exterior can be difficult, but this procedure is made simpler by Sherwin Williams' Poolhouse (SW 7603) (Sherwin Williams, Poolhouse, SW 7603) paint.
It is a gorgeous, medium-toned light blue color that looks classic and modern. The Poolhouse transforms into a light and airy medium blue tint on exteriors when combined with white or off-white trim.
Modern Neutral Color Scheme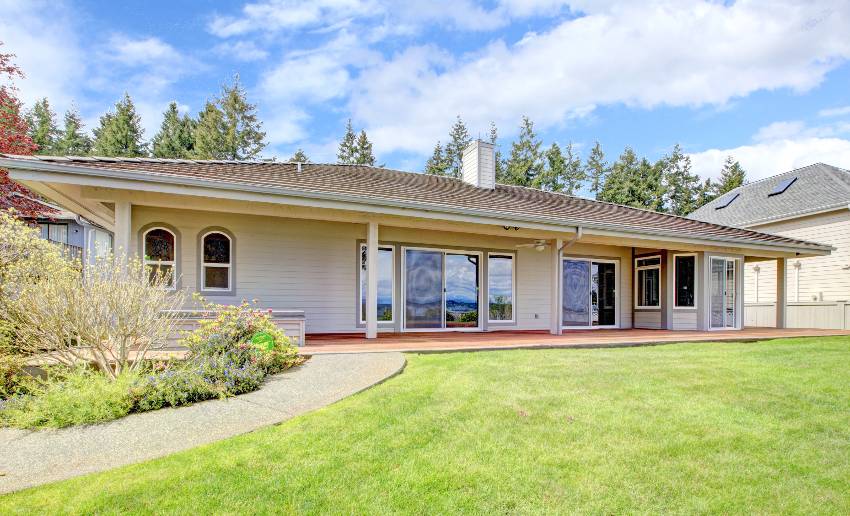 A modern neutral color scheme is a fantastic choice to maintain the brightness and freshness of your home while emphasizing the best features of your landscape.
A white garage door color will go well with the pastel color of the wall if you intend to utilize your garage more frequently. Despite their small lot, owners of tiny houses can benefit from a larger porch thanks to this design.

Sherwin Williams Tony Taupe (SW 7038), one of the most widely used neutral exterior paint colors, is in keeping with the natural trend. When preparing to list your home for sale, it is a good idea to stick with traditional neutrals to stay safe.
Primary Colors with White Trims
Even if you reside in an urban area, you may still make your house unique without using contemporary architecture. You want something intriguing yet not overpowering for ranch-style homes.
To boost the overall visual interest, it is a wonderful idea to use a primary color that is bold and accented with white trim. This design is perfect for small homes with a sizable backyard or outside area.

Choose a neutral color that combines gray and green, such as Benjamin Moore Cypress Green (509). This transitional shade of green will stand out against the lawn and contrast beautifully with either white or cream or dark gray and black shutters.
Ranch Style House Exterior Paint Ideas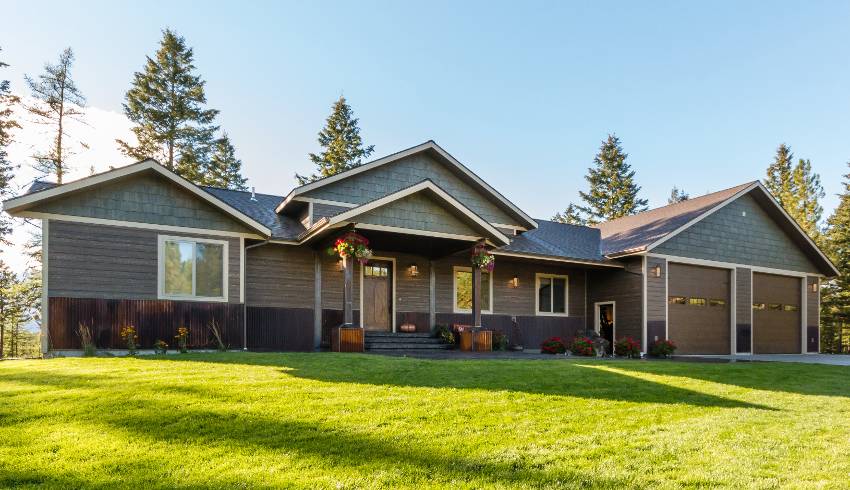 Use paint in the following four methods to modernize the curb appeal of your ranch.
Paint for the Scenery
Stroll in your area to look for homes that are comparable to yours before deciding on the perfect paint colors for your ranch. Which exterior color schemes do you find appealing? From the road, which appears to be the nicest?
You can also select exterior paint colors for your home that complement those of the other houses in your community. While you don't have to pick the same colors as your neighbors on the street, try to avoid selecting hues that might turn off potential buyers.
If you don't intend to change your roof very soon, pick colors that go with it. The landscape you have or plan to have, which affects how your home looks from the outside, is the second component of your setting. A neutral color scheme, painted brick, and various undertones can all help your house stand out as unique in your area.
Do Not Go Stark White With A Small Ranch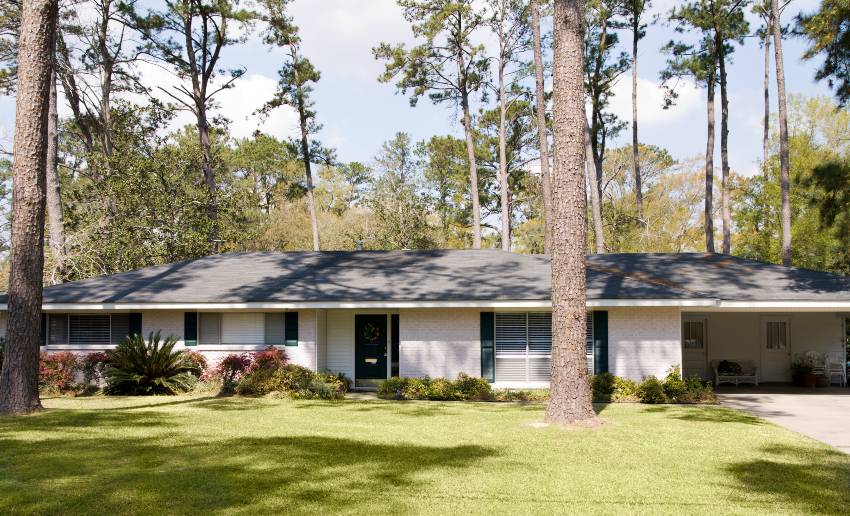 A tiny ranch's trim or siding painted in a bright white hue seems to highlight its diminutive stature. Ranches in beachy or artistic neighborhoods with white siding or brick with vibrant colors like turquoise and pink are the exceptions to this rule.
Choose off-white or pastel hues for painting columns, window trim, and shutters on a modest ranch made of red brick to draw attention to architectural details without their diminutive size. Homes with lighter-colored bricks look best with trim in sage green, dark blue, and dark brown.
You can also increase your trim selection if you intend to paint the bricks. For modest ranches, graphite-gray bricks, dark-colored shutters, and off-white trim are common exterior paint color schemes. A striking, contemporary front door is a wonderful finishing touch on a smaller ranch home.
Break Up the Endless Horizontal
Some older ranch homes have a monotonous, sleepy appearance because they seem to stretch on forever. Use paint to separate the various parts of the house to break up the line. If there is siding, paint it in two distinct shades.
You can paint columns and porch supports with a brighter color to enhance the vertical appeal. To attract the eye upward, paint any gables or dormers on your ranch house that face the street a darker shade that complements the woodwork and the roof.
To add interest to a big, dull ranch, you could also paint part of the bricks a contrasting color while leaving certain bricks alone. You might also employ vividly colored or black shutters in contemporary designs to bolster the outside appearance, or you could paint the non-brick components of the house the same color as the bricks.
Appreciate the Variety of Retro Colors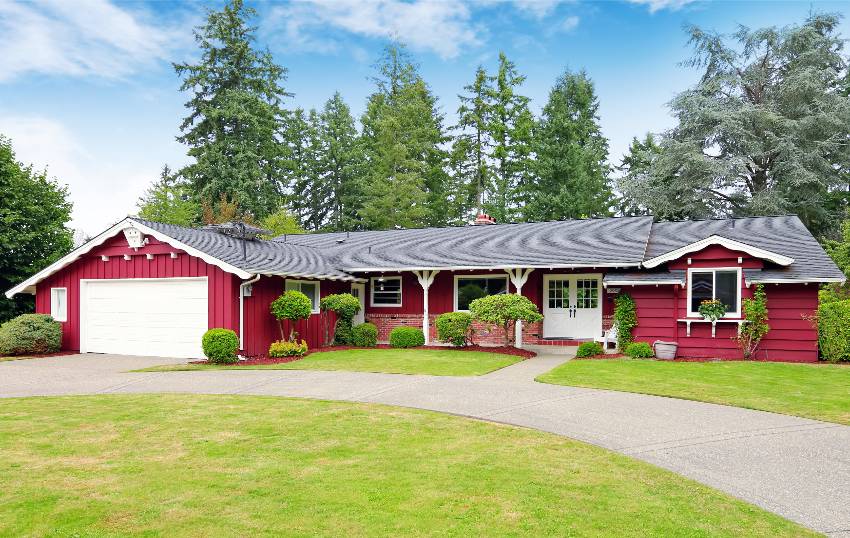 Ranch houses have the amazing quality of looking good and are painted in many hues. Ranch homes built in the 1950s and 1960s had striking highlights like bright red and accessories painted in various vibrant colors. You can choose your home's colors from a large selection of expert siding and trim choices.
Ask your expert outside painter about the retro and mid-century modern color selections supplied by reliable paint manufacturers to get some inspiration. As you consider upgrading your house's curb appeal, don't forget about interior decorating and home furnishings!
Visit our ranch home remodel guide for more tips and ideas on how to modernize the exterior and interior design of your ranch style home.