Here's our essential guide to the various types of shutters including interior and exterior shutter design styles, options, materials, cost, and buying checklist.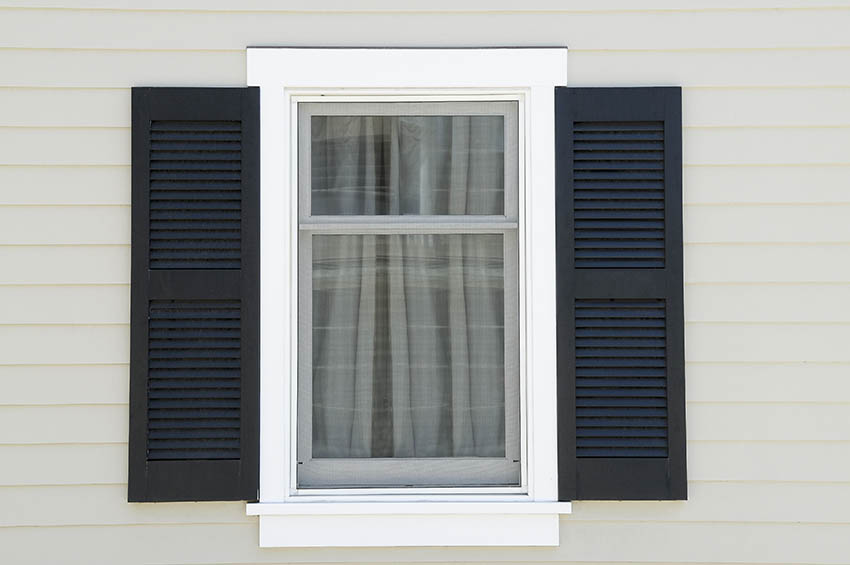 Choosing the right shutters for your interior or exterior space is quite a challenging task. It's very important to invest in the best window shutters for your home that provide protection against various calamities, deter crime and intrusion, and keep away unwanted pests and insects.
Moreover, it's also best to consider shutters that can complement the look, theme, and ambiance, as well as boost the overall curb appeal of your house.
Shutters have their own set of styles, benefits, and purposes. Let's take a look at the different types of shutters below.
Interior vs. Exterior Shutters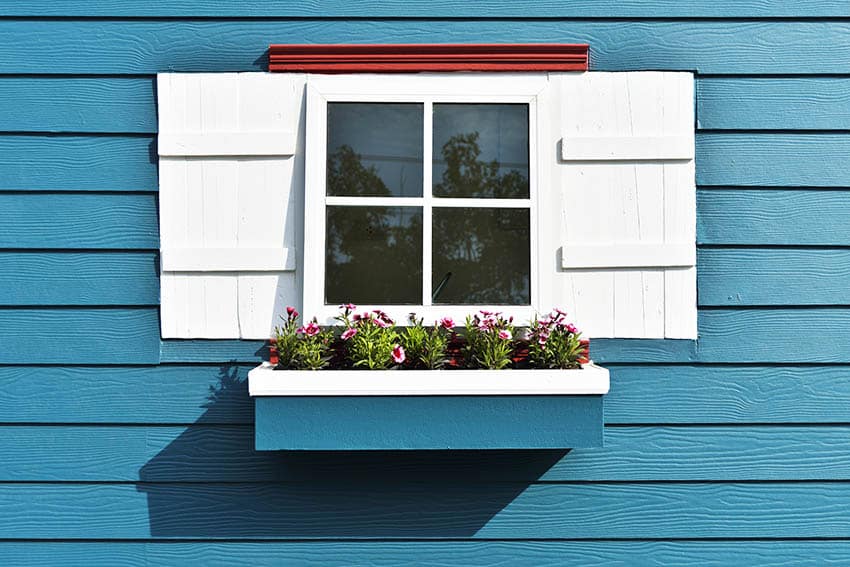 In general, there are two main types of shutters: interior and exterior. Both types of shutters come in a wide array of styles, colors, and sizes. Each type also has its fair share of risks and benefits.
Let's start with interior shutters.
As the name implies, interior shutters are mainly designed for your home interior. These types of shutters provide either full or partial window coverage.
Here are the main advantages of interior shutters:
Offers optimal privacy

Lets you control the amount of natural light coming into your house

Provides protection from the elements

Affordable

Improves the design of the home
The downside to interior shutters, however, is that they don't have excellent insulation properties, unlike exterior shutters. Also, they are usually made of less robust materials compared to exterior shutters.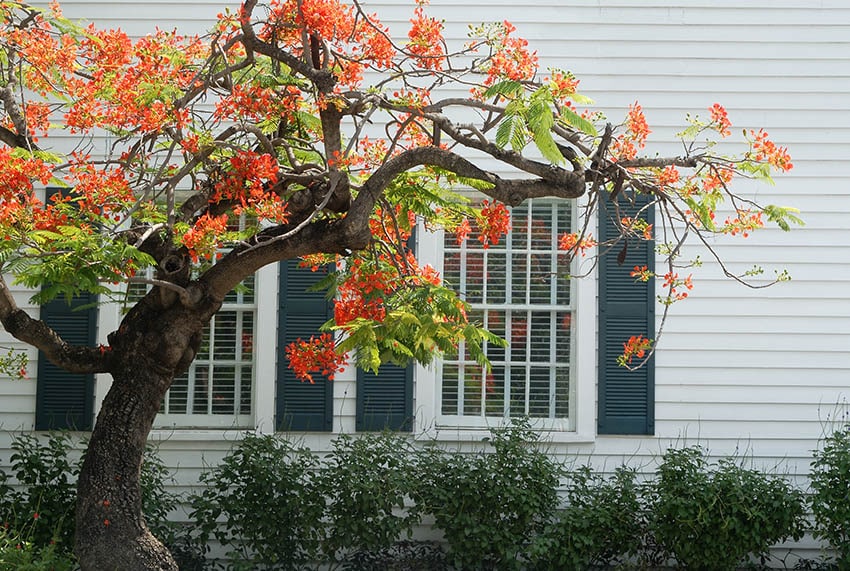 Exterior shutters, on the other hand, are generally made for outdoor use. Like interior shutters, they also offer optimal privacy and security.
But unlike interior shutters, they are normally made of highly robust materials. They can also withstand harsh weather conditions and provide exceptional security against unwanted intruders.
Well-designed exterior shutters can also significantly enhance the exterior appearance of your house.
Here are the rest of the benefits of exterior shutters:
Provides excellent ventilation and protection against the elements

The exterior security can be easily enhanced, depending on the shutter design.

Rolling or motorized exterior shutters, in particular, can withstand harsh weather conditions, including extreme wind, rain, or snow.
On the flip side, exterior shutters can be quite difficult to control and adjust since they are installed outside your house. Moreover, they can be quite harder to maintain since they're directly exposed to various weather conditions.
Types Of Interior Shutters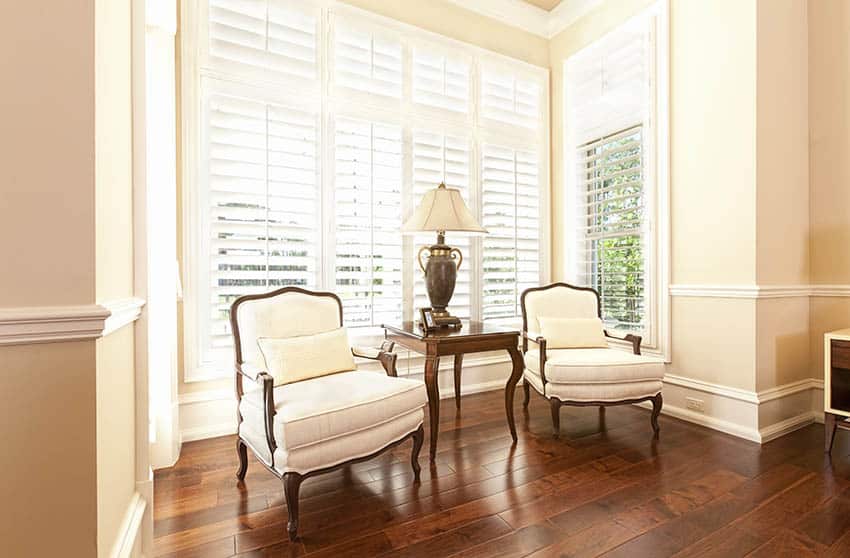 Below are the different types of interior shutters for the home.
Traditional Interior Shutters
High-end traditional interior shutters, in particular, are normally made of hardwood like basswood. They're well-known for their classy appearance that blends well into any window and interior style.
Interior Plantation Shutters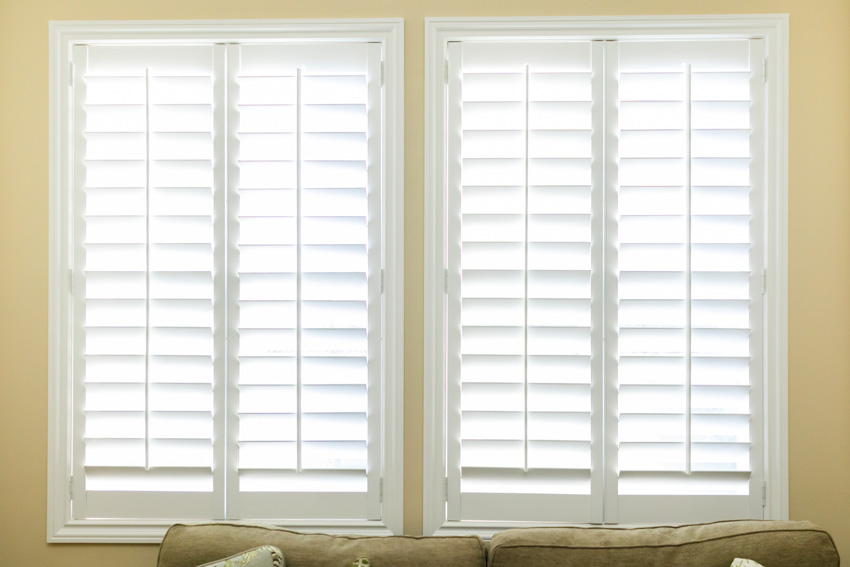 Interior plantation shutters are considered the most popular shutter option nowadays. Generally, they come with a 3.5-inch louver. While others usually have 2.5 or 4.5-inch louvers.
These shutters are an excellent choice if you wish to make your interior space contemporary, bright, and inviting.
Shaker Style Shutters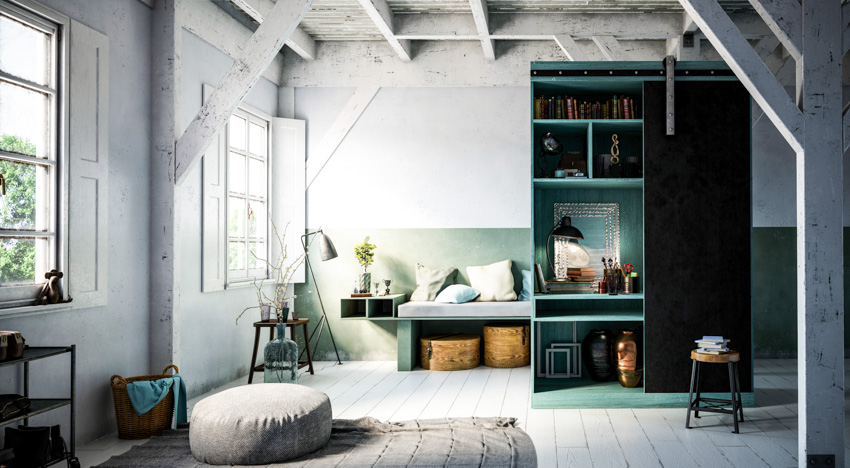 Also known as solid panels, shaker-style shutters are specifically built for inclement weather. Normally, they are directly attached to windows using tracks or bolts.
These shutters are especially recommended if you live in a hurricane- or disaster-prone area. Shaker-style shutters are arguably the most secure interior shutters.
These types of shutters are also extremely durable and quite affordable compared to the other interior shutters options. However, installation may be a tedious process.
Café Style Shutters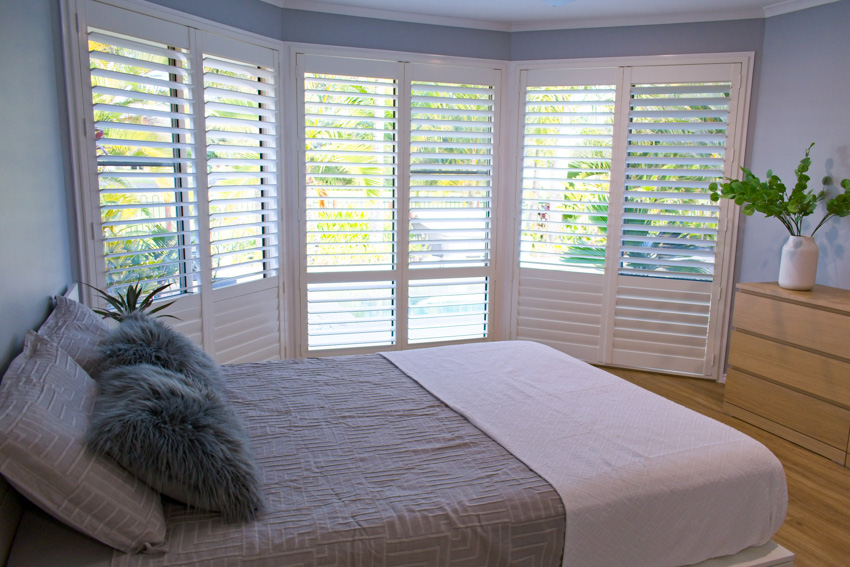 Café style shutters, as the name implies, are typically present in French cafés. These types of shutters only provide partial window coverage, usually covering just the bottom part of the window.
These shutters are generally installed in the house interior, normally seen in kitchens or living rooms. They are quite excellent at maintaining privacy, while at the same time maximizing the amount of natural light that you let into the room.
However, the downside to these shutters is that they don't provide sufficient weather protection and insulation to your interior space.
Multi-tier Shutters
Multi-tier shutters somehow share the look of café shutters. But unlike café shutters, multi-tier shutters tend to be more versatile, allowing you to keep some parts of your window covered while the other parts are still open.
They are highly recommended for bay windows, in particular.
Barn Door Shutters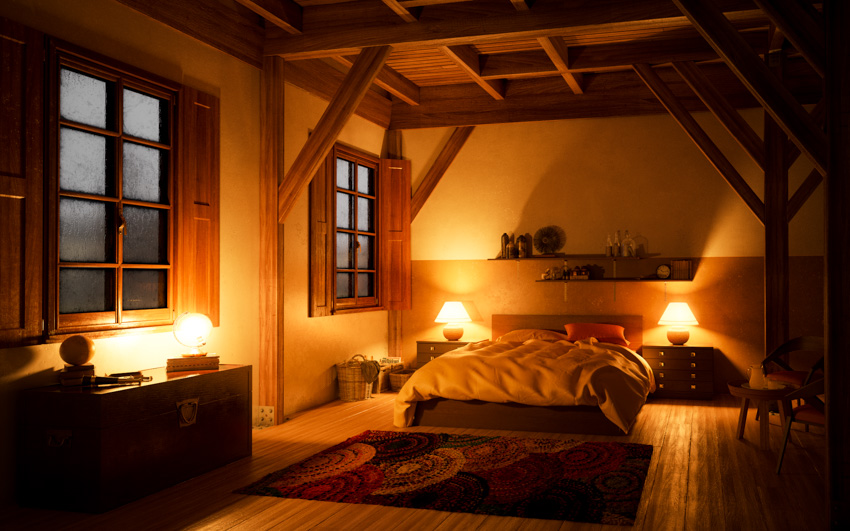 Barn door shutters tend to complement rooms that are dominated by a barn-style interior. This is because these shutters generally resemble the appearance of barn doors.
So if you have a rustic, barn-style interior space, incorporating barn door shutters would be your best bet. They're highly recommended for interior spaces that use barn wood as their base material.
These shutters essentially work using pulley or wheel technology, which allows you to either open or close them partially or widely. Aside from their uncanny resemblance to barn doors, they operate like them too.
Types Of Exterior Shutters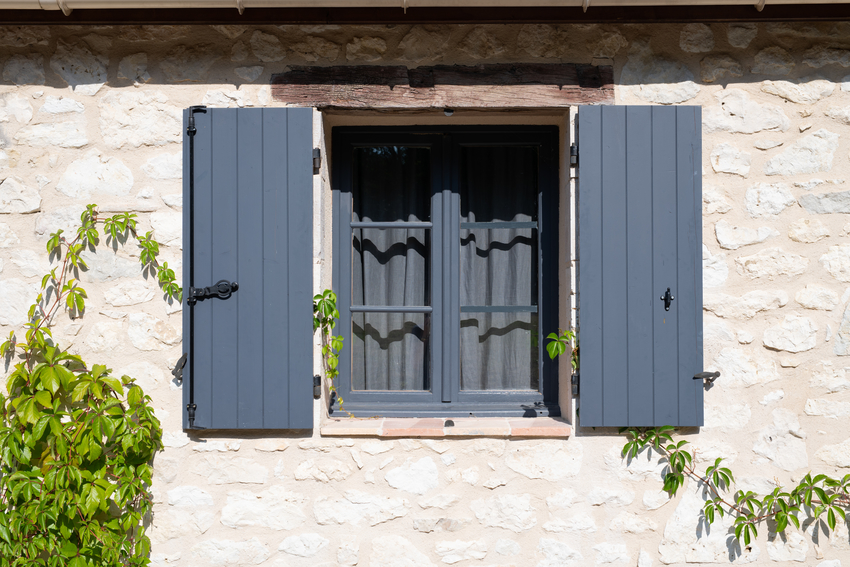 Below are the different types of exterior shutter styles for the home.
Traditional Exterior Shutters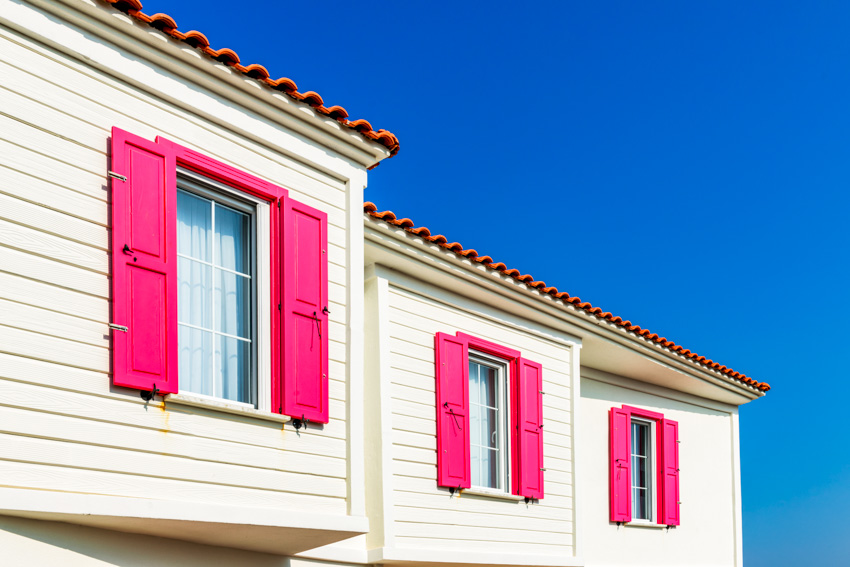 Traditional exterior shutters use thick frames that hold the slats close to each other. These shutters can provide partial or full window coverage.
These shutters are typically made for enhancing your home's exterior appearance but are not completely reliable in providing additional protection for your home. Nor are they capable of controlling or maximizing the natural light you're letting into your interior space.
Traditional shutters do not normally open or close, which means they are also incapable of providing insulation to your home. Maintenance can also be a tedious process.
Exterior Panel Shutters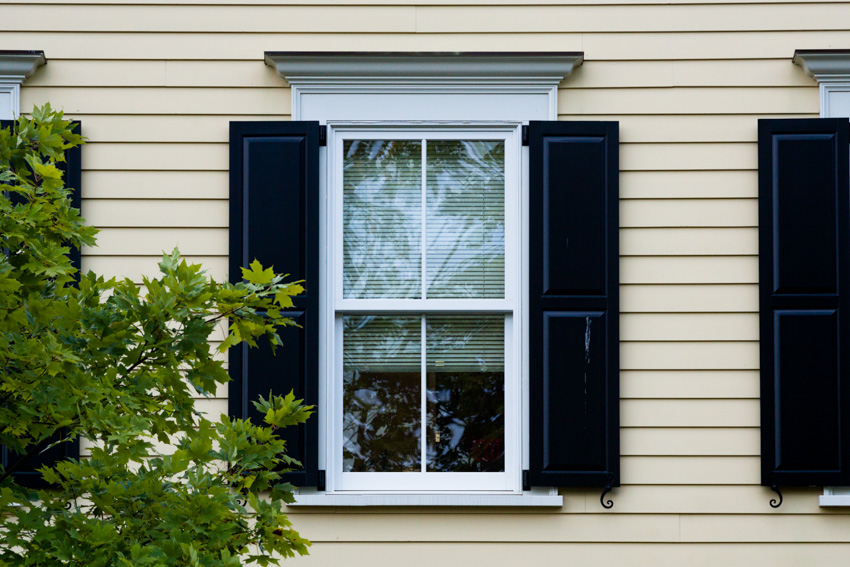 Exterior panel shutters are commonly called flat panel shutters. However, their appearance is generally plain, lacking any elaborate designs or details.
But on the bright side, exterior panel shutters can lend your house a modern minimalist exterior look, which is quite the trend nowadays.
Louvered Shutters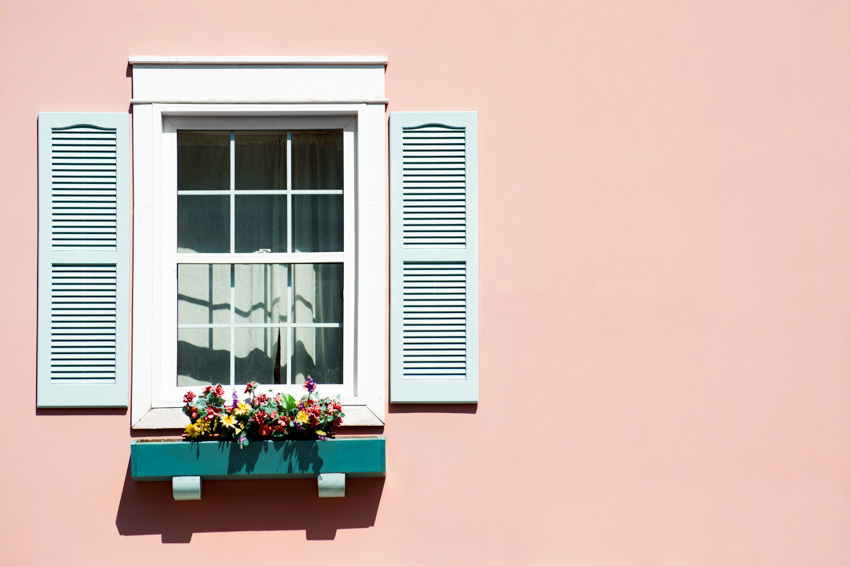 Louvered shutters are made of parallel wooden slats that can be easily adjusted to let sunlight into your interior space and to keep away unwanted pests and insects. Keeping them partially open or closed allows for easier control of the indoor temperature.
This exterior shutter functions in almost the same way as a plantation shutter. However, louvered shutters are generally installed in the house's exterior. So they are also quite hard to open and close.
Exterior Plantation Shutters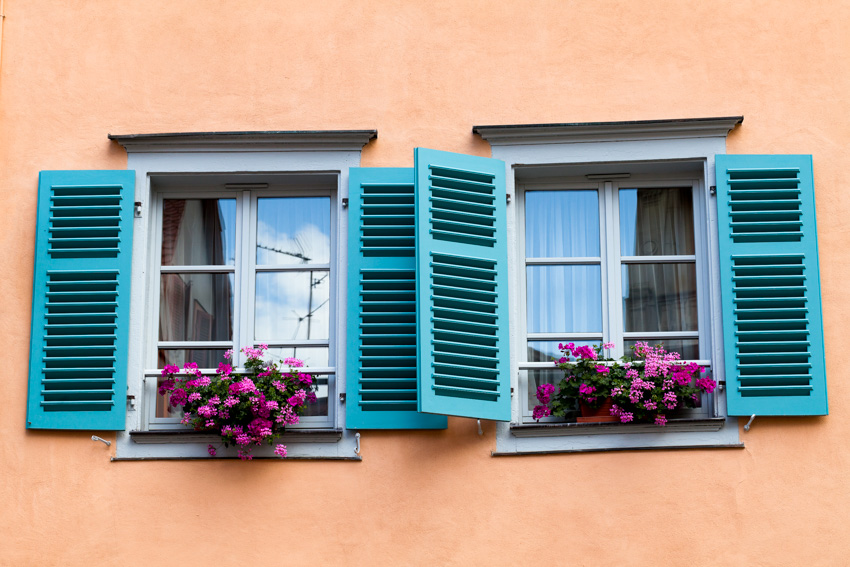 Actually, exterior plantation shutters are quite similar to interior plantation shutters. The only main difference between the two is that the former is installed in your house's exterior, as the name suggests.
Exterior plantation shutters are also usually made of more durable materials to be better equipped against the elements. Some of these shutters are also made of aluminum which provides excellent insulation and enhances the appearance of the shutters.
Raised Panel Shutters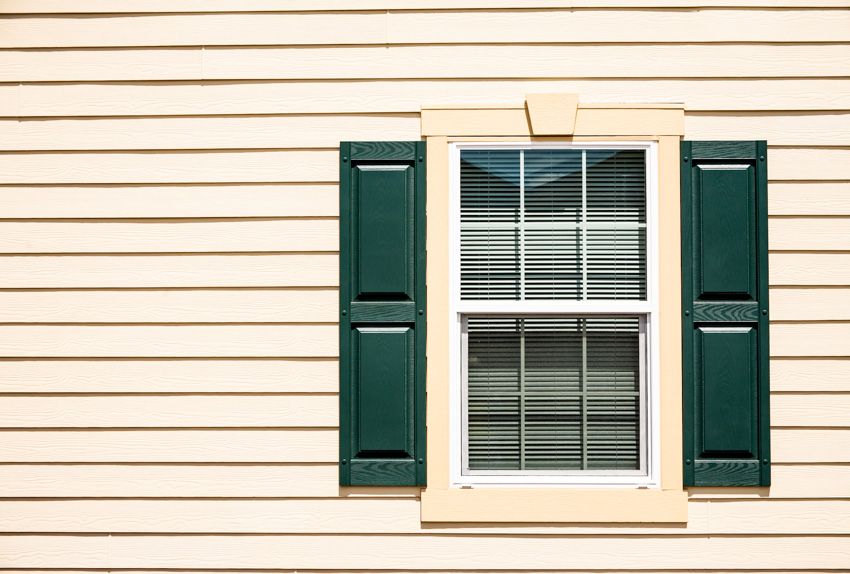 These shutters offer a rare three-dimensional style where the slats are made of rectangular parts, resembling a photo frame.
Compared to other types of exterior shutters, this option exhibits unique styles and dimensions. It's a great option for boosting the exterior of your house. They are also superior in terms of increasing the value of your house.
On the downside, they are not generally built for functionalities, as well as for protection and security purposes.
Board And Batten Shutters

Board and batten shutters are generally made of wood or wood-like materials. They can be trimmed to achieve the desired various sizes and shapes that will fit your windows.
These exterior shutters are mainly designed for aesthetic purposes and to boost the curb appeal of your house. Normally, they are attached to the sides of the window.
They operate in the same way as French doors and also offer enough protection from sunlight.
However, they can be difficult to adjust as they're installed outdoors.
Combination Shutters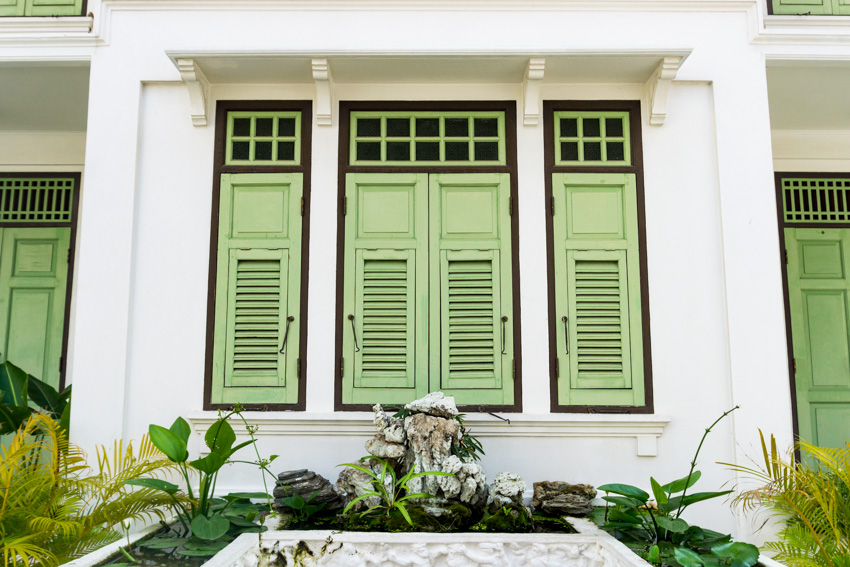 As the name suggests, these shutters use a combination of two or more shutter designs. One common design combination is a mix of louvered and raised panel shutters.
A combination shutter is an excellent choice for people who opt for uniquely beautiful shutters that reflect their personality and style.
Cut-out Shutters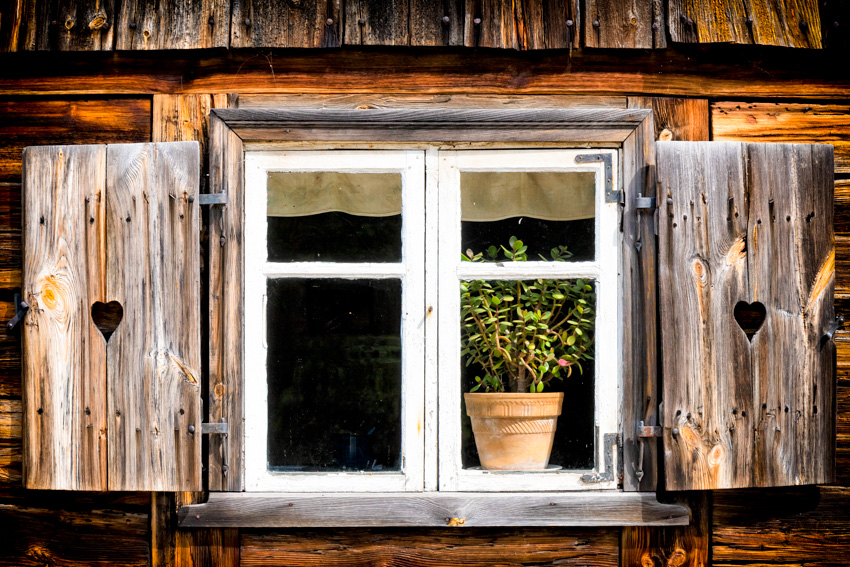 Cut-out shutters are typically made of pure wood. They are made of cut-out materials that are normally seen in traditional gingerbread homes or European alpine village houses.
Just like board and batten shutters, they are mainly designed for curb appeal.
These shutters aren't superior in terms of providing total protection against the elements, optimizing natural light, and regulating temperature. However, they are quite beneficial when it comes to improving the value and appearance of your house exterior.
Bahama Shutters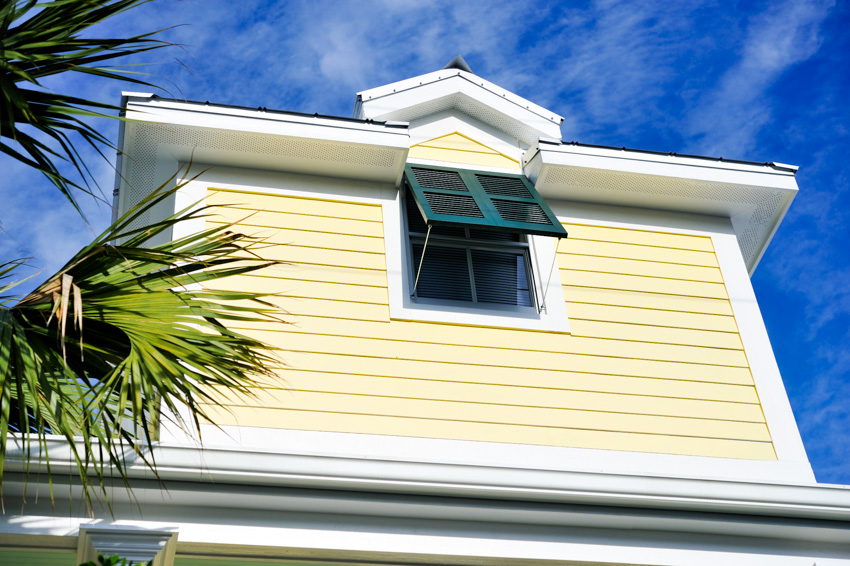 Bahama shutters are permanently attached to the front window(s) of your house. Generally, they are installed above the window. You can easily open them when you need some sunlight or close them to protect your interior space from inclement weather.
These shutters are made of extremely durable materials. In fact, they are generally built for houses in coastal or hurricane-prone areas.
However, they may not be the best choice when it comes to visual appeal as their design is quite plain and nondescript.
Hurricane Shutters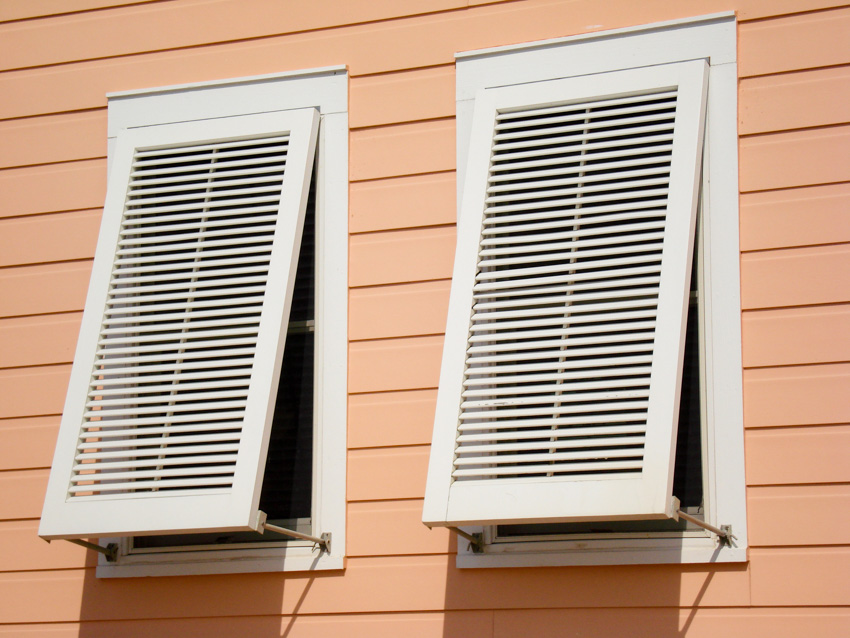 Similar to the bahama shutters, hurricane shutters are an ideal option for those living in hurricane-prone areas.
These shutters are often in accordion form, where they collapse and fold when not in use. They can be easily used again once the hurricane season comes.
The main function of hurricane shutters is to provide protection against extreme calamities like hurricanes, as the name implies. The good news is there are various inexpensive hurricane shutters options available on the market.
However, if you want to opt for more durable options, there are also hurricane shutters that can be permanently fixed to your windows. But take note that they're quite expensive.
Rolling Shutters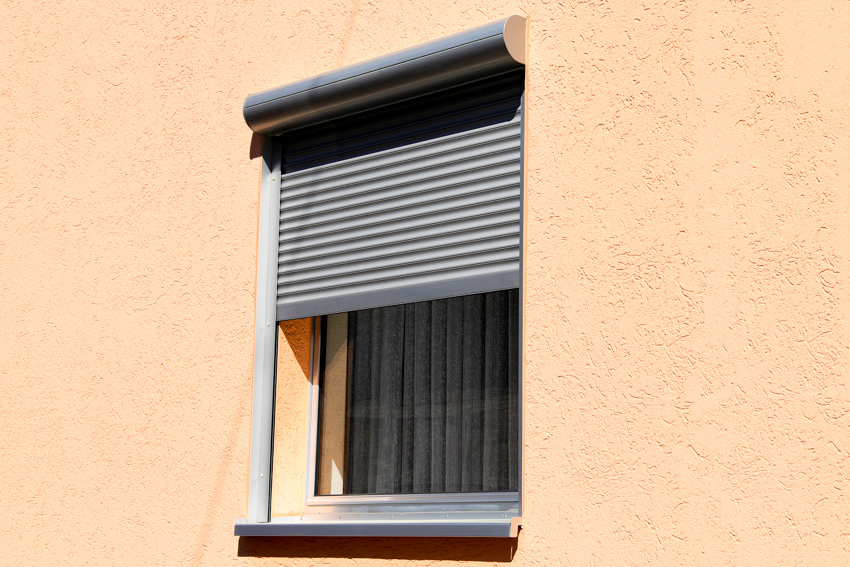 Rolling shutters are specially designed to protect your space from the sun's UV rays and to better regulate the temperature.
There are also inexpensive options for this shutter type. Meanwhile, some high-end options are even automatic or motorized, which you can open or close by using a remote or a smartphone app.
Furthermore, they can also give your house exterior a very stylish look. So if you want to incorporate exterior shutters that can provide adequate protection and boost the appearance of your house, a rolling shutter is an excellent choice.
Faux Shutters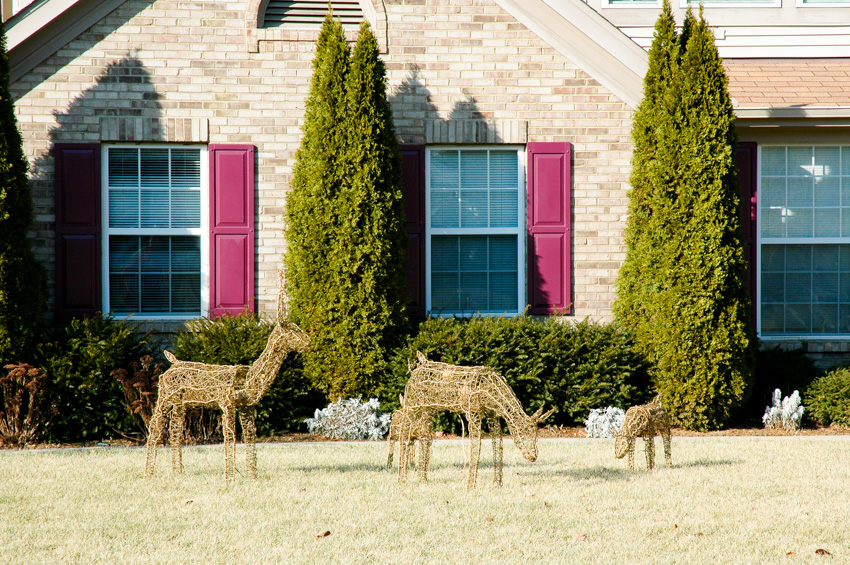 These shutters typically resemble wood shutters. They are also highly durable and extremely easy to mount.
Faux shutters are also moisture-resistant so it's best to install them in humid spaces such as bathrooms, laundry rooms, or kitchens. Moreover, these shutters are long-lasting, easy to clean, and visually pleasing.
You can also easily control the amount of natural light coming into your interior space. They also tend to dampen outside noise and provide excellent insulation.
If you have uniquely shaped windows, you can also benefit more from faux shutters.
Types Of Shutter Materials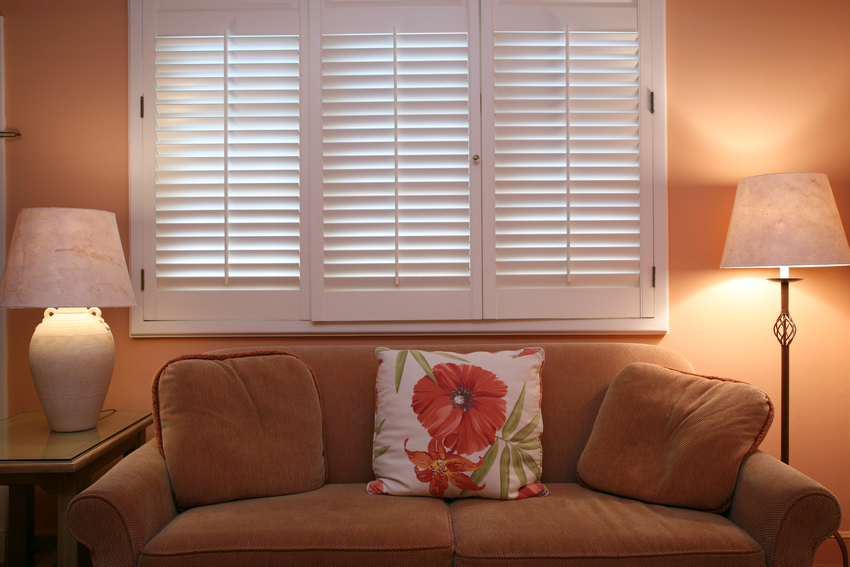 Here are the most popular types of shutter materials for the home.
Wood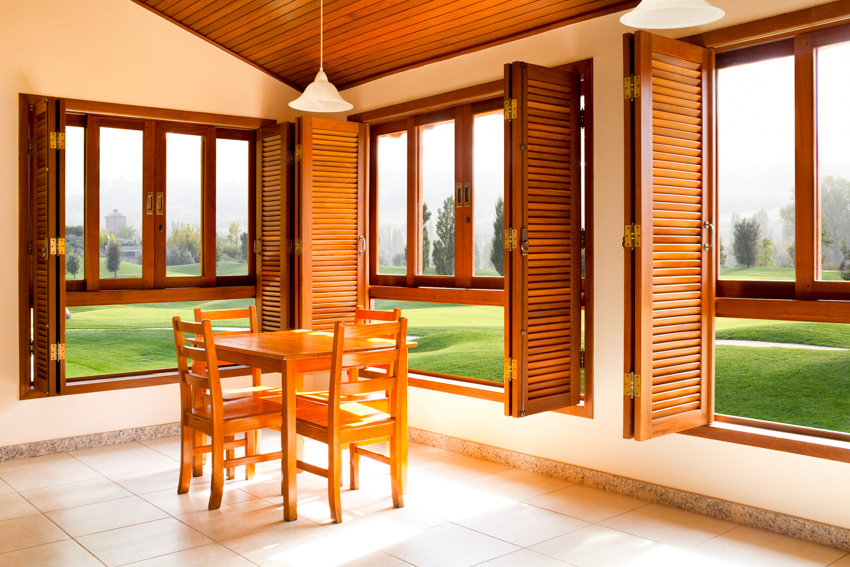 Shutters that are made of wood are quite known for their attractive look and unique appeal. This is the most common choice of shutter material as it is extremely sturdy, durable, and timeless.
In fact, it's said to be the most popular shutter material choice of most manufacturers even to this day.
There are various choices available when it comes to wood-made shutters, including:
Poplar Shutters

Cherry Shutters

Maple Shutters

Alder Shutters

Basswood Shutters

Pine Shutters

Oak wood Shutters
Faux Wood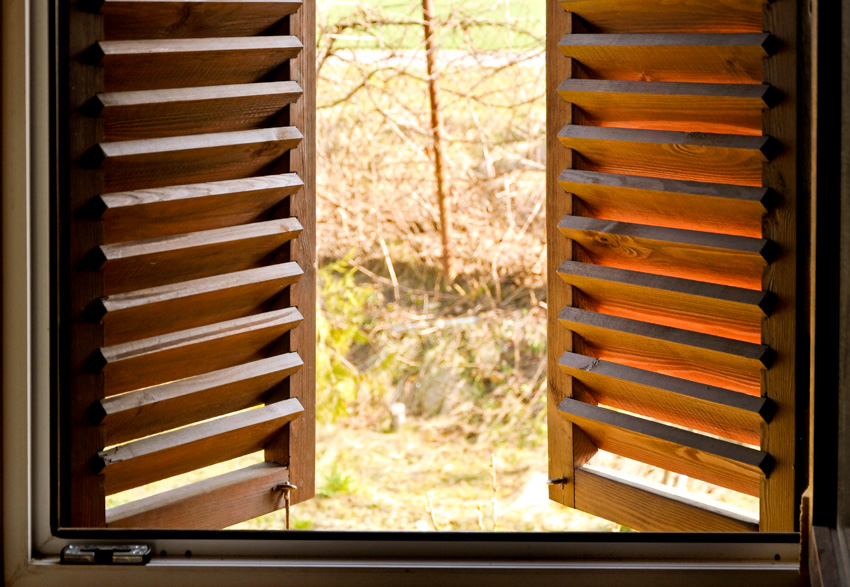 Faux wood is made of synthetic solid polyurethane material that mimics the appearance of natural wood. This shutter material is also known as poly shutter, poly faux wood shutter, or synthetic shutter.
Despite being a wood imitation, faux wood is more robust and energy-efficient compared to natural wood. It can also resist moisture better and is far easier to maintain than its counterpart.
Vinyl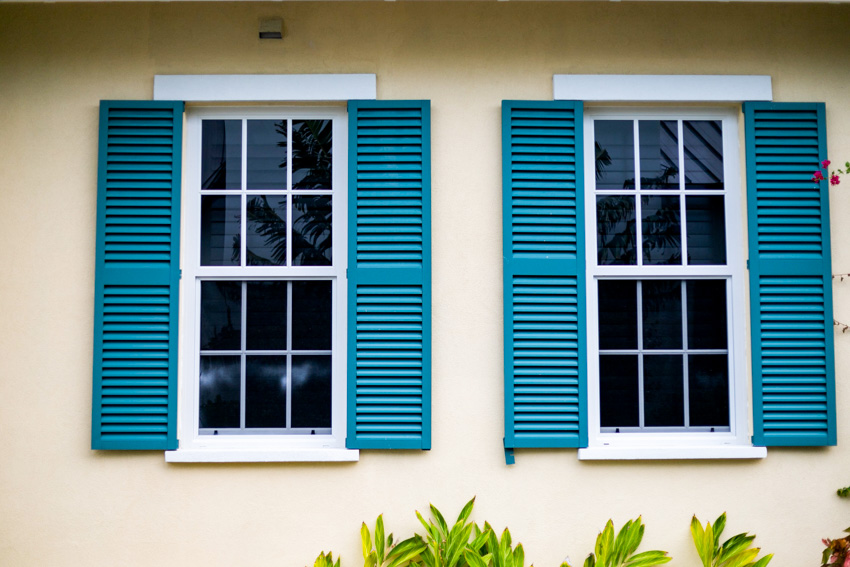 Vinyl is either made of PVC or plastic. The elements that formed these shutter materials underwent an extrusion process through molds.
Vinyl shutters do not require to be painted. They are also energy-efficient and can be effortlessly maintained.
PVC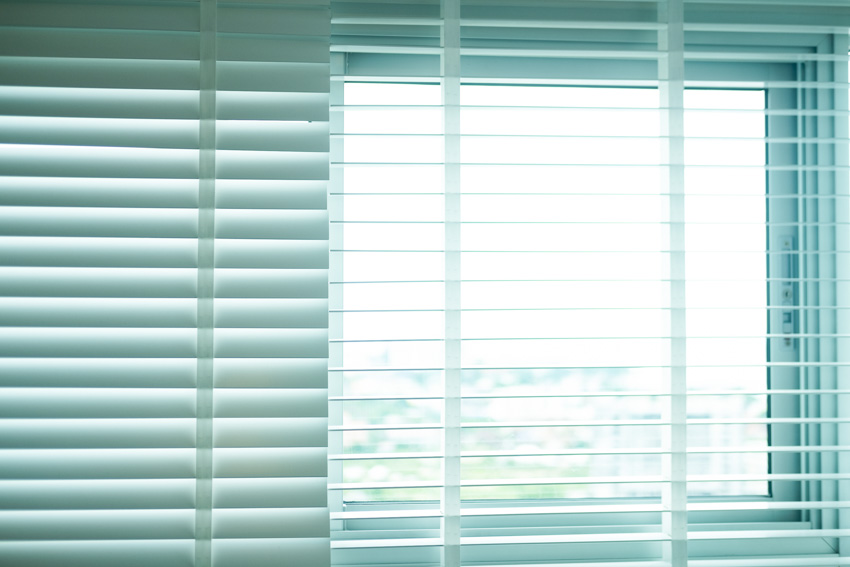 Shutters that are made of PVC material can provide an exceptionally sturdy surface. PVC, also known as polyvinyl chloride, is made of hollow plastic that is extremely scratch-resistant.
These shutters are also available in a wide array of colors that can match well with any home interior. They're also energy-efficient and very easy to clean.
Composite
Composite is also a shutter material that's made of medium-density fiberboard (MDF). It's made of wood fiber scraps that are mixed with a resin binder and wax.
Composite shutters are also known as hybrid shutters or MDF shutters. They are exceedingly energy-efficient and quite cheap. They also give a smooth finish.
Metal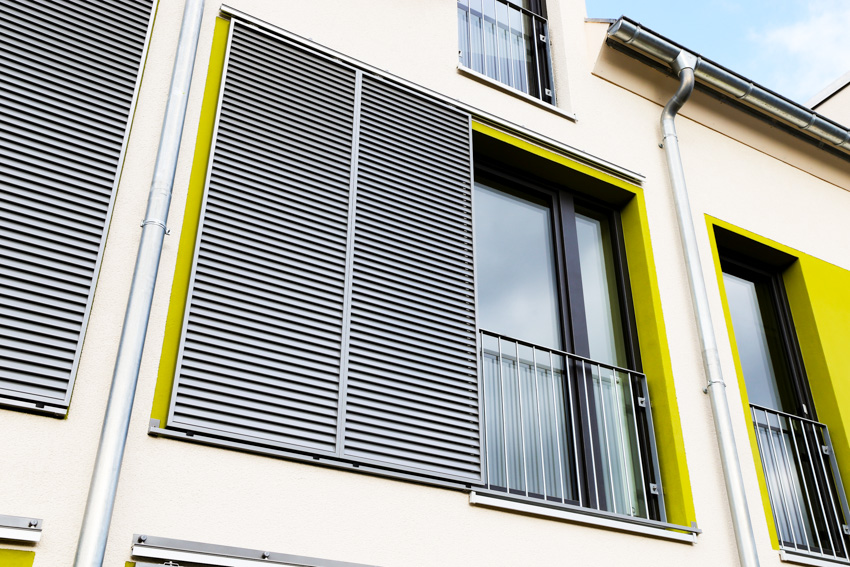 Metal shutters are either made of steel or aluminum. These are excellent materials for windows, especially garage windows.
These shutters are also highly durable, which are perfect for commercial buildings, schools, and high-security establishments. They also provide security against burglars and thieves.
Moreover, they can withstand harsh weather extremely well. High-class metal shutters can also be galvanized to resist corrosion.
Powder Coated Aluminum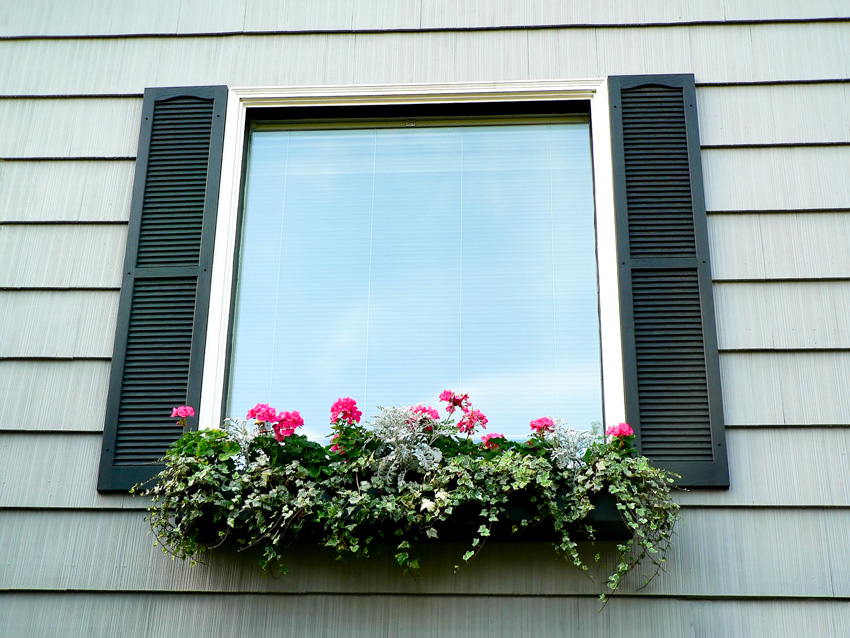 Powder-coated aluminum shutters are extremely tough and durable. They also lend a sleek and elegant appearance to your windows or doors.
These shutters also provide exceptional insulation and protection against extreme weather conditions.
Shutters Cost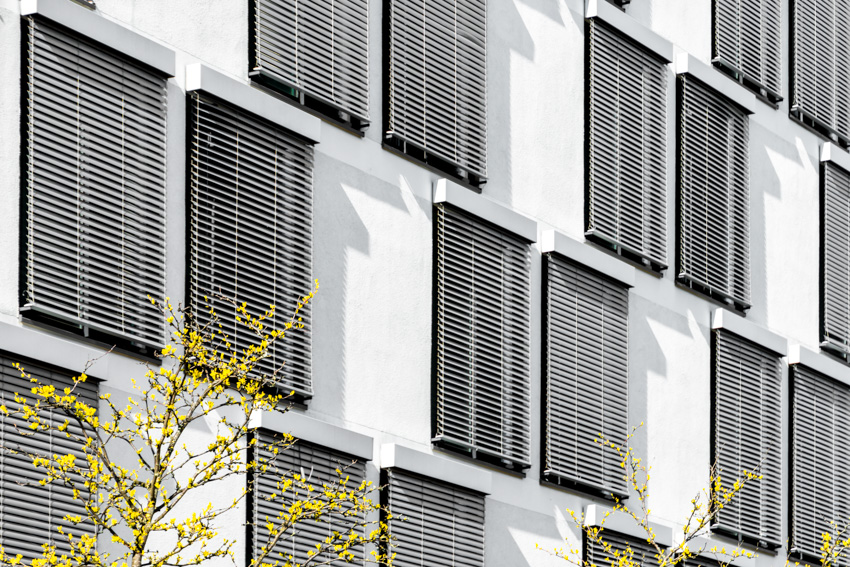 Here's a comprehensive list of the average costs of shutters per square meter/single window:
Interior Shutters

Interior Plantation Shutter – $90 to $300
Shaker Style Shutter – $180 to $200
Café Style Shutter – $260 to $300
Multi-tier Shutter – $230 to $320
Barn Door Shutter – $170 to $470
Exterior Shutters

Traditional Exterior Shutter – $140 to $280
Exterior Panel Shutter – $200 to $650
Louvered Shutter – $130 to $220
Raised Panel Shutter – $250 to $700
Exterior Plantation Shutter – $250 to $500
Board and Batten Shutter – $80 to $200
Combination Shutter – $40 to $190
Cut-out Shutter – $150 to $200
Bahama Shutter – $140 to $245
Hurricane Shutter – $120 to $250
Rolling Shutter – $700 to $1500
Faux Shutter – $100 to $260
Shutter Options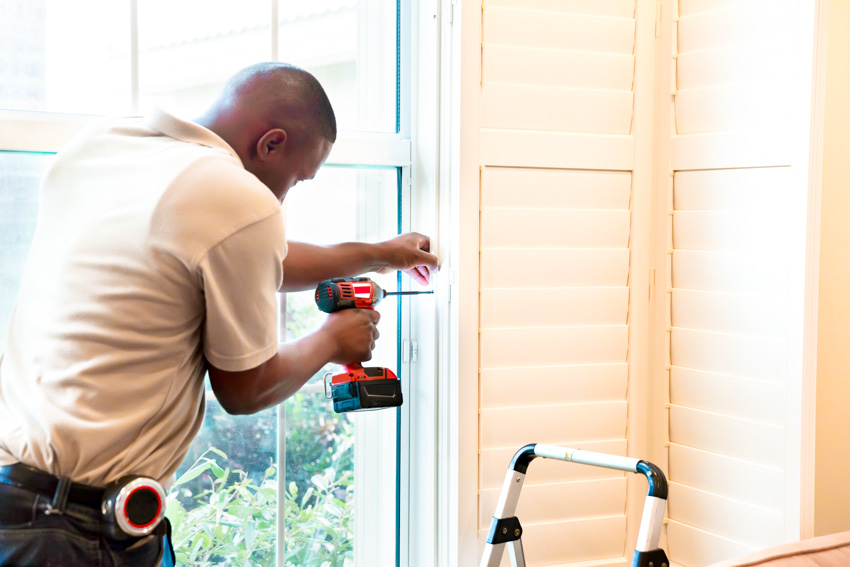 Cutout design: A cutout design is an effective way of customizing your shutters. There are various available shapes that you can consider. You may also opt for a custom cutout design to add a personal touch to your shutters.
Shutter Configurations: The shutter rails' position and placement ascertain the configurations of the shutter. The configurations are normally considered as the overall length percentage of the shutter. Check out our guide to shutters vs blinds here.
Radius Tops: This option allows the shutters to perfectly suit arched windows. There are ready-to-use and customized radius-tops that you can consider.
Beading and Rabbeting: Rabbeting enables well-functioning shutters to extend over when it's closed. This option provides a vintage look for windows. Beading, on the other hand, is a decorative effect to enhance the look and style of the shutters.
Mouse Holes and Tilt Rods: Mouse holes are indentations that enclose the tilt rod's bottom. Meanwhile, tilt rods are generally used to operate and adjust louvered shutters. If your louvers are not mechanically working, this option can also be used to add character to the exterior.
Shutter Capping: Shutter capping helps in directing the water away from the shutters, preventing it from getting damaged. Upgrading to copper capping is also a great way to enhance the overall look of your shutters.
When Should You Not Use Shutters?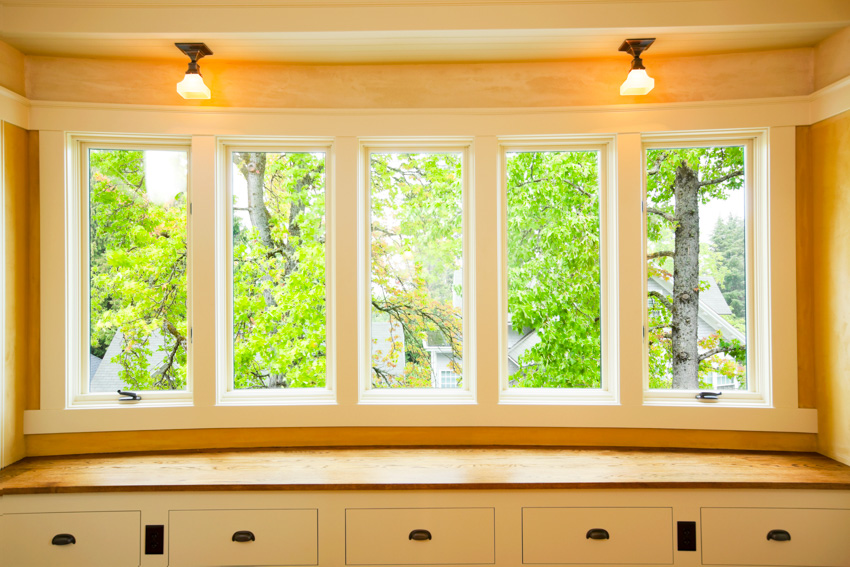 In general, shutters don't work best with the following window types:
Double-mulled windows

Very wide windows

Bay windows

Ultra-small windows

Some dormer windows

Picture windows
It's also not best to install shutters on just one side of the window, leaving the other side without a covering.
How Do I Choose A Shutter Style?
Shutters are available in a broad selection of styles so it may be hard to choose the right one for your interior or exterior space.
In general, the best shutters for your house should match the architectural style or design of your house. They also need to be fitted properly to the windows.
However, if there aren't any readily available shutters on the market that suit your taste, perhaps it's best to opt for custom shutters. There are limitless options when it comes to customizing your shutters, but make sure that the style will blend well with your home's interior or exterior.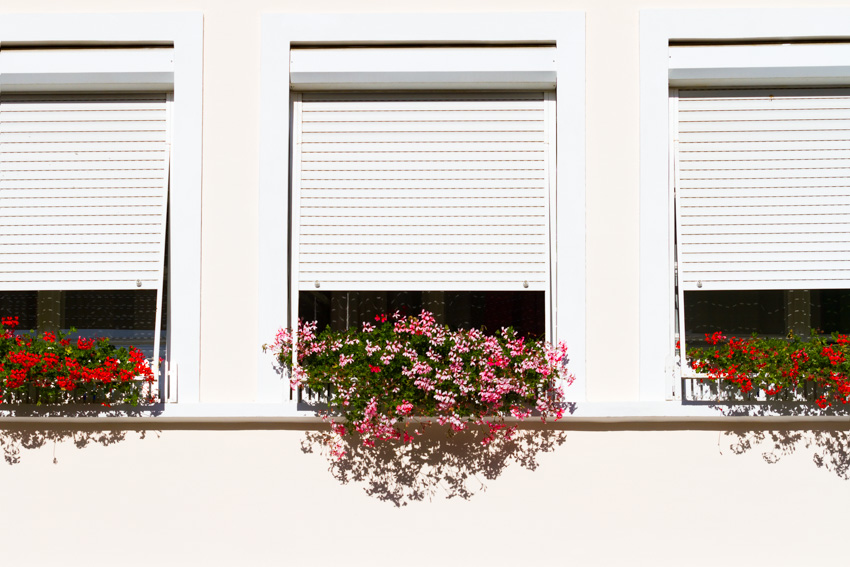 Deciding on shutter styles is important. Each of them can serve their own benefit and purpose, so you must be certain the shutters you will pick out will enhance the overall protection and security of your home.
Choosing Shutters Checklist
Shutters match the home's design
Shutters are sized for the windows correctly
The materials selected are right for your environment
Check that the shutters give you proper control of natural light
Consider features such as privacy, security and noise reduction
Make sure the budget can support the type of shutters you want
Shutters are one of the most important investments you can make for your home. When it comes to choosing the best one to go for your home, there are several factors you need to consider including the style, configuration, and functionality of the shutters.
In the end, you should go for what you deem fits your needs and preferences and best.
For more related content, check out the different types of window shades here.