Here we share our TV in garage guide including reasons how to hook-up, can it be placed in a cold garage, setup tips, and the best type of TV for the garage.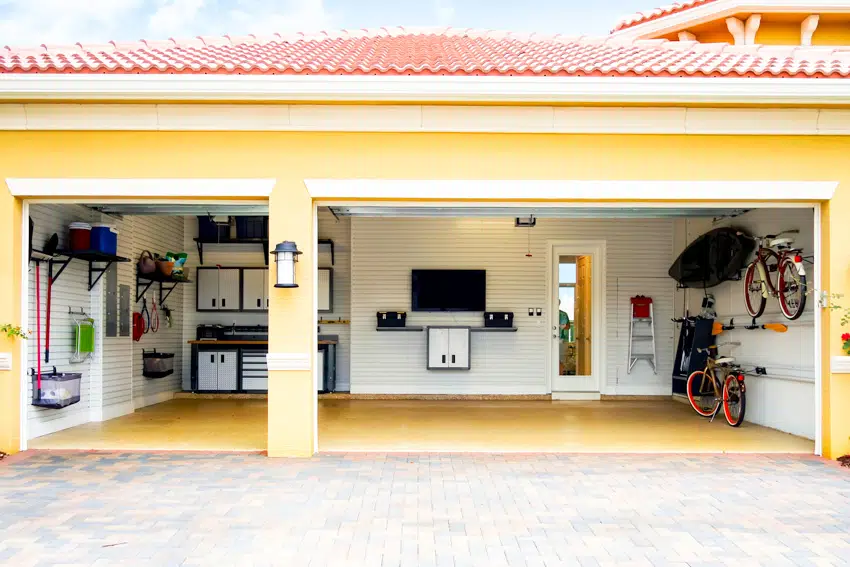 Many people think of a garage as just a place to park cars. However, with careful planning, a garage can be a space that can have multiple uses.
A garage can serve as a workspace, where you can work on projects that you don't want to keep in the home – such as woodworking or DIY repair jobs.
It can also serve as a private entertainment room or a separate space where people can indulge in certain hobbies without disturbing the rest of the household.
One key to transforming your garage from a place that is "just" to park your car and maybe store a few outdoor pieces of equipment is to install a TV in your garage.
Why Put A TV In The Garage?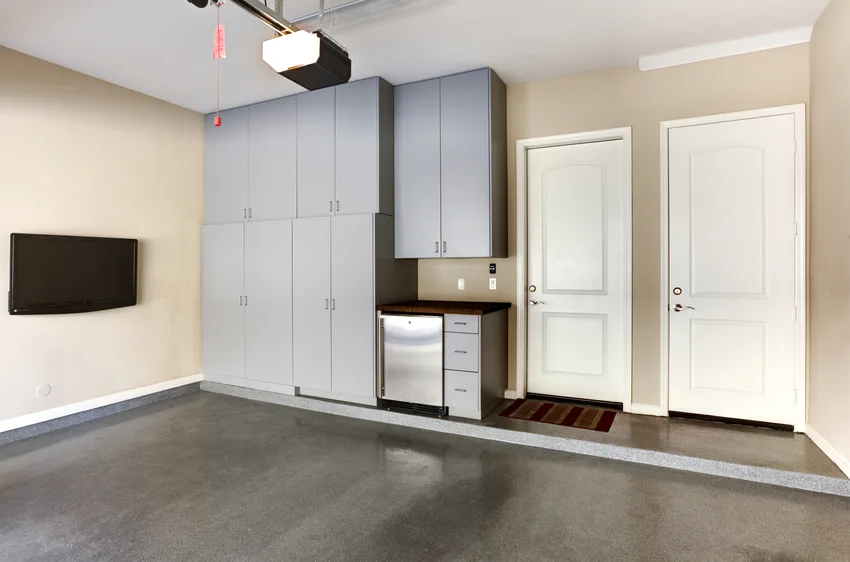 Here are a few good reasons to think about installing a TV in your garage.
It Can Help With Your DIY Projects
If you spend a lot of time in your garage, either working on your car or other projects, you might want to think about putting a TV in there as it can help you get your DIY projects done.
Instead of having to watch YouTube videos on the small screen of a mobile device, you can watch them on the TV while having your tools and materials right in front of you. This makes it easier and quicker for you to get your projects done.
Transform Your Garage Into A Home Gym
You can easily watch and follow along with exercise videos and shows if you install a TV in your garage for a more effective workout. A TV in your garage might also make your workouts go easier as you can work out while watching your favorite shows.
Create A Diagnostic Station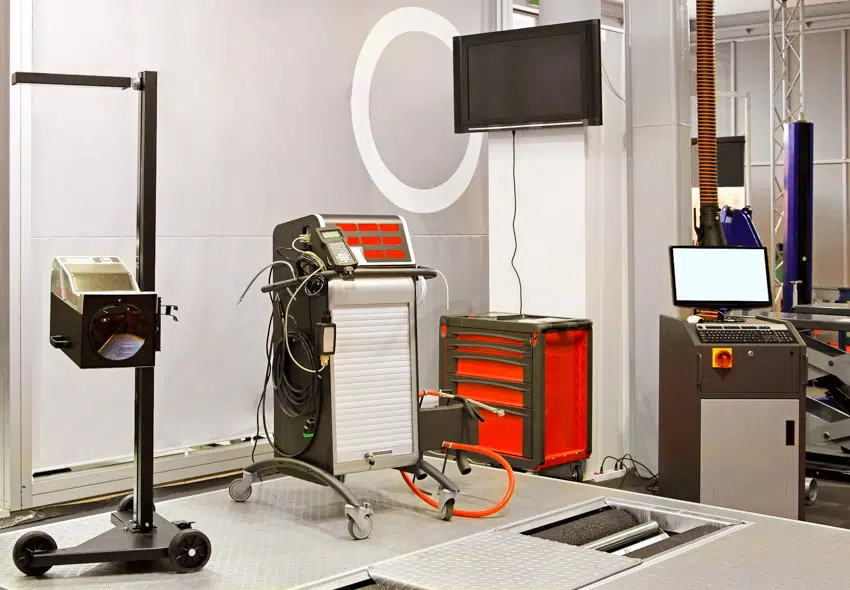 If you like tinkering around with your car, having a TV installed in your garage can also be handy. There is diagnostic equipment as well as software that you can use on your TV.
Indulge Your (Or Your Kids) Gaming Habits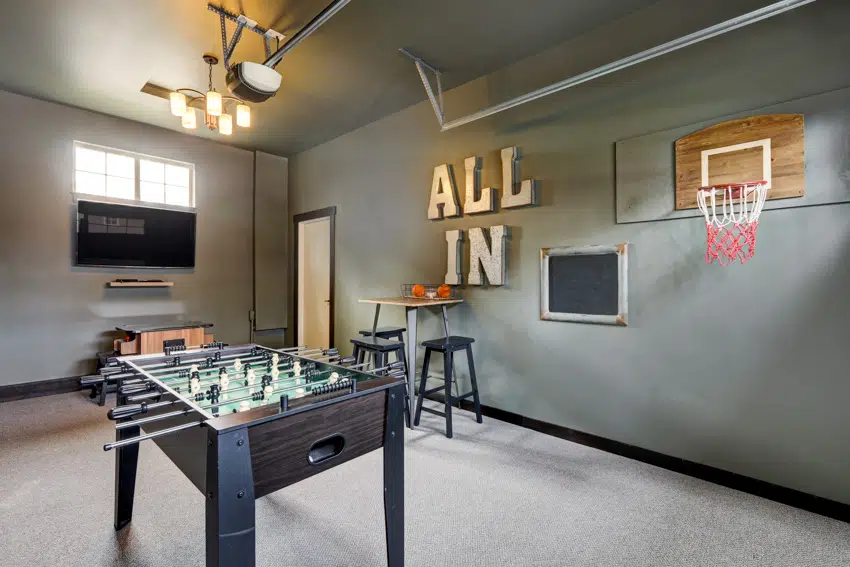 Instead of taking over and making a mess of your living room, why not create a space in your garage where you can spend the entire day playing video games. Of course, the first step to take here is to set up a TV in your garage.
Create A Family/Party Room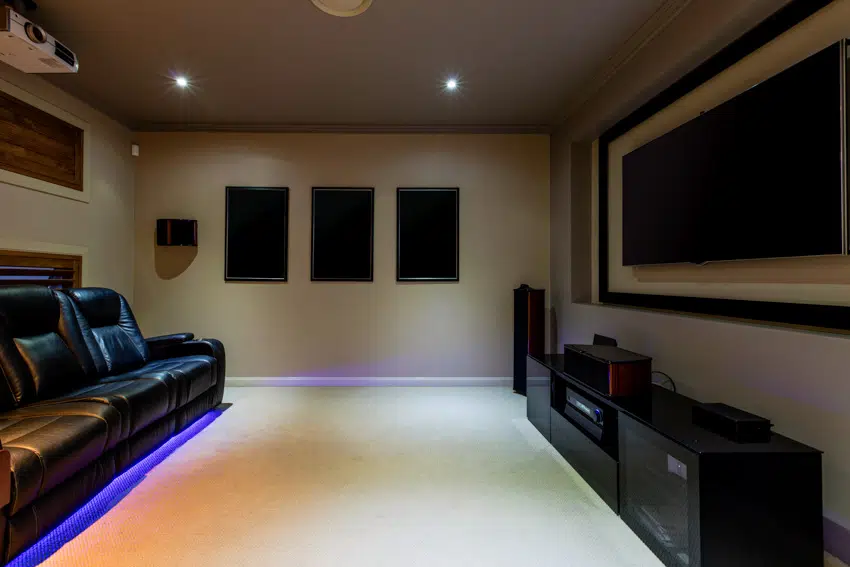 Your video games aren't the only thing you can set up in your garage if you have a TV in there.
Why not create an entire corner where you and your family can hang out and entertain in your garage. You can also transform it into a game room where you and your friends can play too.
If you have a TV in your garage and maybe a nice couch set, your friends can have their friends over to play video games, you and your family can have a great place for Netflix marathons, and you have a place to invite your friends over to watch the big game.
Design the Ultimate Man Cave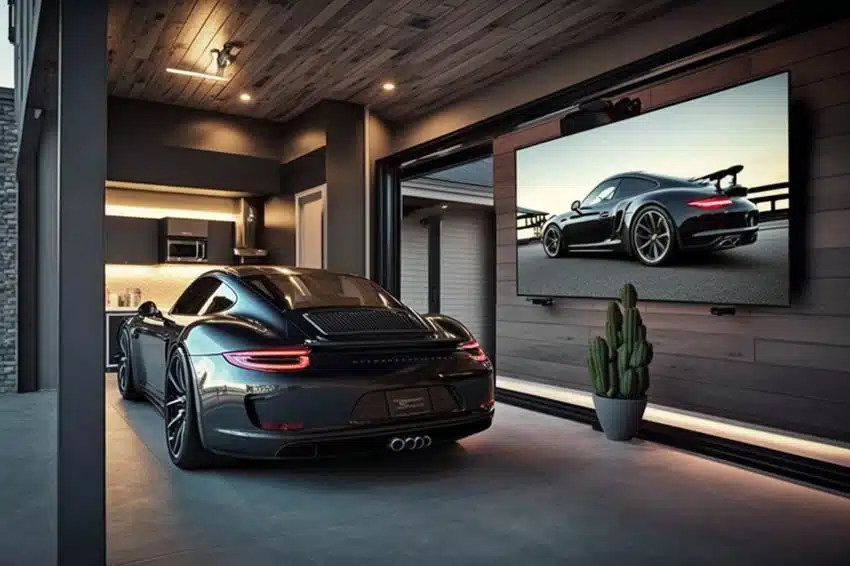 Want to recreate the feel of the drive-in movies in the comfort of your own garage? Or how about inviting all of the cool neighbors over for a garage movie night with a large projector screen?
The garage can be the perfect place to extend your home's living space and create a hang out spot with an indoor/outdoor feel.
To get started go for a large panel flat screen tv or projector screen and bring in some comfortable seating, hook up the wifi and an Amazon fire stick, Roku, Kodi app, or Chromecast and you're in business.
It all starts with installing a TV in your garage.
Can A TV Be In A Cold Garage?
One major concern that you might have about having a TV in your garage is the possible effect extreme temperatures might have on a TV set. If you live in a place with a winter season, can a TV be in a cold garage?
Most garages are weatherproofed in the sense that they will keep out the wind, rain, and show. However, insulation and cooling aren't necessarily a built-in feature of home garages, this means they can get hotter and colder than other areas of your home.
Fortunately, most TV manufacturers build their sets to withstand a wide range of temperatures. Modern TV sets usually have an operating range of around 40º F- 100º F and can stand humidity levels of up to 80%.
So, as long as the temperatures in your garage don't go over or below that range, you should be able to keep and use it in your garage.
How To Setup TV In The Garage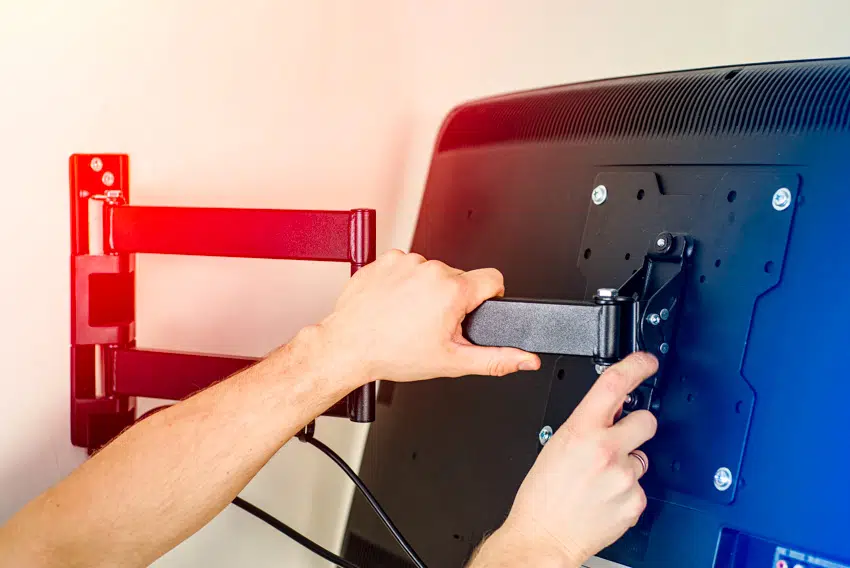 Before you decide to set up a TV in your garage, make sure to measure out the space available to you.
Set aside a specific area where you want to set up your TV and decide how you want to set it up. Make sure to take measurements and buy a TV that will fit the area.
Another important consideration is, how will you get power to your TV? You're going to need at least one outlet to plug in the TV and, if you want to set up a gaming or party room, you're going to need a few more for other things such as video consuls, a DVD player, or a sound system.
If you don't have a lot of outlets in your garage, however, one easy fix is to get a few surge protectors. A surge protector is like an extension cord that allows you to plug multiple devices into one power outlet.
A surge protector also protects your electronic devices from power surges, which makes it particularly good when looking to plug in a TV.
You are also going to need to set it up so you can get cable TV service or WiFi, or both in your garage. You can ask your cable company to run additional wires into your garage or provide a separate cable box for your garage TV.
Most companies will do so for a fee. You could also try running a cable into your garage and attaching it with coaxial cables and a splitter.
When it comes to WiFi, you might need to upgrade your WiFi signal. The problem with garages and WiFi is that most garage walls are made of concrete, which interferes with WiFi Signals.
You can test the WiFi signal in your garage by bringing a laptop or smartphone into it then trying to stream videos.
There are many different ways to hang a TV including wall mounts, ceiling mounts and freestanding poles.
Best TV For Garage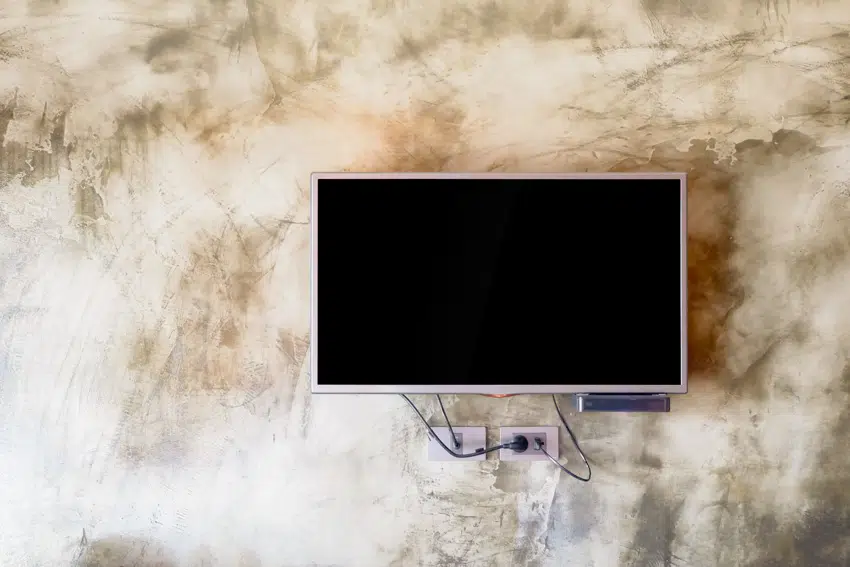 The best type of TV for a garage would depend on your reason for why you want to install a TV in your garage.
For example, if you just want something that you can play YouTube videos on for your DIY projects or something that can work with diagnostic equipment, a small TV will work nicely. A small portable TV will even be more convenient as it will be easier to move around.
If, however, you're planning to use your TV for entertainment purposes, such as for a gaming or family room, of course, you're going to want a bigger high definition TV with great picture and sound quality and should plan to install one accordingly.
Two of the best choices for 2021 on the higher end for a TV is the Sony X85J 43 inch 4k TV (See it on Amazon at this link – sponsored). If you are looking for a larger model another choice is the Samsung UN55RU7100FXZA Flat Screen 55 inch 4K TV (see it on Amazon at this link – sponsored)
See more related content about outdoor tv ideas at our article on this page.