Below is our gallery on the best wood for fences including their pros and cons, designs, choosing types of wood fencing, and tips for using fence materials that are long lasting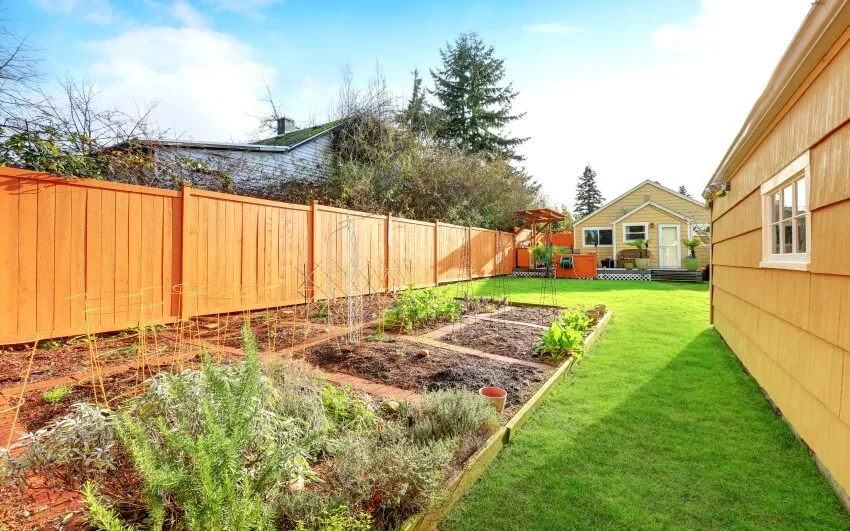 Wood remains to be an incredible material that most prefer to use for their fences. Considered to be the oldest material used for fencing, it offers flexibility in terms of options on shapes, colors, and styles. It easily reminds you of the fence in your family home during your childhood years and also be the epitome of elegance in buildings and complexes.
More than its aesthetic value, wood delivers excellent quality that can hold up to wear and tear well. It is also easy to work with considering it can be treated, stained, or painted, depending on your preference and need. And besides this flexibility, it also offers a wide variety of wood types to choose from, giving you control over everything you want your fence to be.
With many types of wood to consider, which one is the ideal material for you? Different types of wood have their respective durability, appearance, rot assistance, and cost to take note of. Compare these different characteristics so that you can settle on a decision you won't regret.
Redwood Fence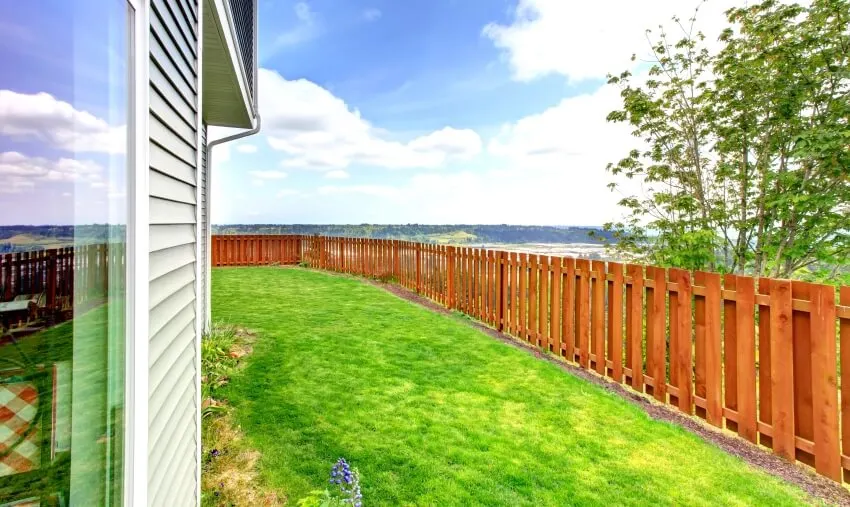 Redwood is an extensive wood type that can be used for a wide variety of functions, from fencing to building construction. Native to Northern California's coastal areas and the Sierra Nevada mountain range's western slope, redwood is one of the largest species of trees in the world.
With its size and quality, it became a popular choice for construction but you must be careful with the wood source because old-growth redwood is considered severely endangered and illegal to use.
Redwood Fence Pros And Cons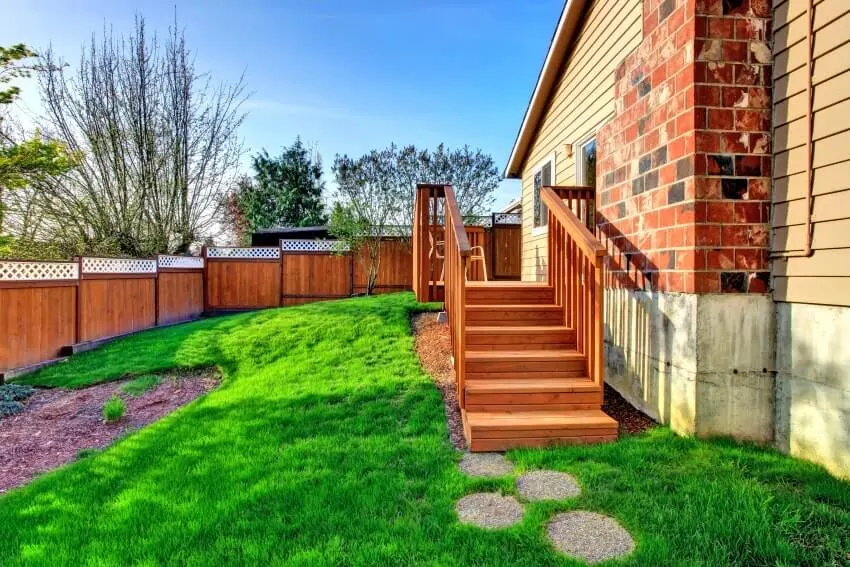 Redwood is a popular material for a fence because of its many advantages you can benefit from but it also comes with the drawbacks you have to deal with.
| | |
| --- | --- |
| Pros | Cons |
| Aesthetics: Varying colors (Depending on the part of the tree | Rare: Takes more than 50 years to become harvestable |
| Durability: Stronger than cedar (Does not shrink, warp, or twist) | Not weather-resistant: Can be damaged by constant moisture and drying conditions |
| Sealing Requirement: May or may not use clear sealant depending on preference | Cost: Expensive and can take up to $8 to $10 for a six-foot picket fence |
| Pest (Insect) & Rot Resistance: Excellent | |
| Lifespan: Over 25 years | |
Redwood has excellent quality and durability, which you can make the most of when building a fence. Aesthetic-wise, redwood can produce different colors, depending on the part of the tree used.
Wood from the inner part of the tree has a deep reddish-brown color while the outer part has a cream color. The wood looks stunning, with well-spaced knots (fewer for higher quality wood) and a tight grain pattern.
Redwood is incredibly durable, strong, and stable, with a material that does not warp or shrink. The wood is also insect-resistant, with the inner part having the strongest resistance than the outer part of the tree.
Treatment with a stain and sealant is also possible, allowing the wood to preserve its stunning aesthetics and prevent the material from turning into a boring grayish color. Staining and sealing can help protect the wood from weather elements and extend its lifespan in the process.
Cedar Fence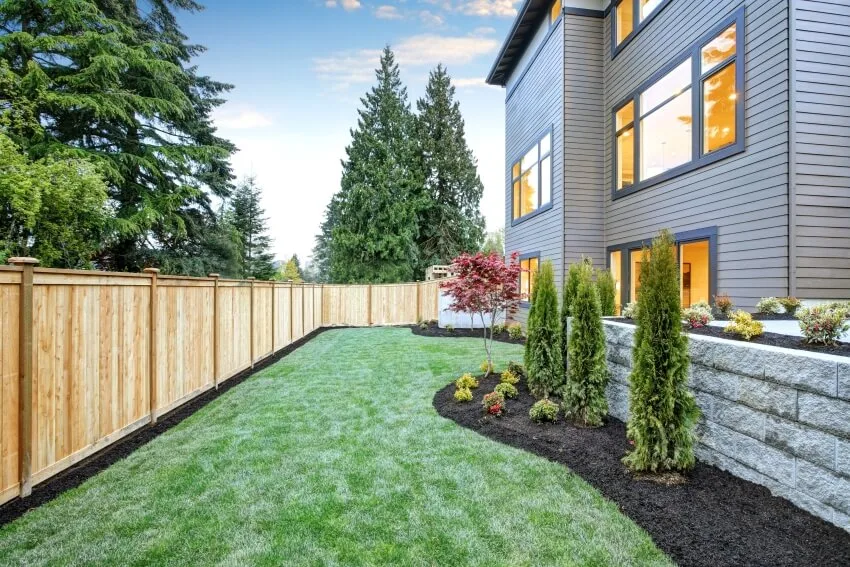 Cedar is a type of wood common for fencing, especially since it is rot and insect-resistant. It is a perfect mid-priced fence so if you have a limited budget, this is a good option for you. You can paint it with acrylic or stain it for the wood's protection and aesthetics. Staining can preserve the wood's natural beauty.
Cedar Fence Pros And Cons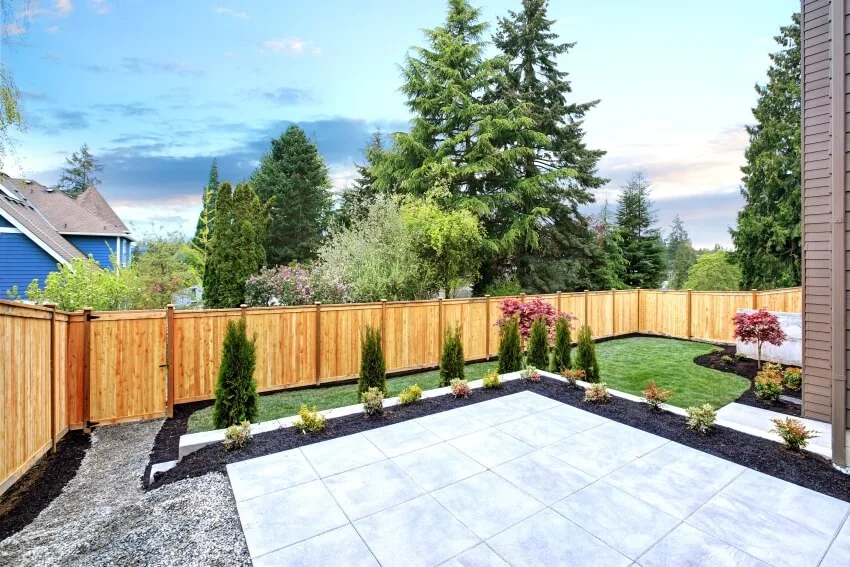 Cedar is a good fence option and it comes with advantages and disadvantages you need to take into account.
| | |
| --- | --- |
| Pros | Cons |
| Cost: Offered mid-priced for around $2 to $8 per 6-foot picket | Cost: Western red cedar is more expensive and starts at $6 |
| Lifespan: Can last up to 30 years | Cleaning: Requires regular cleaning |
| Rot & Insect-resistant: With natural oils and acids | Maintenance: Annual power washing and/or staining necessary |
| | Quality: May warp and expand over time |
Despite being moderately priced, a cedar fence has a refined appearance, with closed grains and distinctive knots. It also has natural oils that make the wood rot and insect-resistant, with a longer lifespan when compared to other wood types. But if preferred, you can also treat your cedar fence to increase this lifespan and prevent its color from turning grayish.
Cedar fences, in their natural, have natural defenses that protect the surface from harsh chemicals yet are able to maintain their natural aesthetics. While many prefer having cedar bare because of these, painting and sealing can add extra protection to the wood against UV rays and moisture.
You need to regularly clean the cedar fence with soap, water, and elbow grease, as well as power-washing and staining every year. The big drawbacks with cedar are that the upfront cost is a bit high and the material may warp and expand over time because of humidity.
Cypress Fence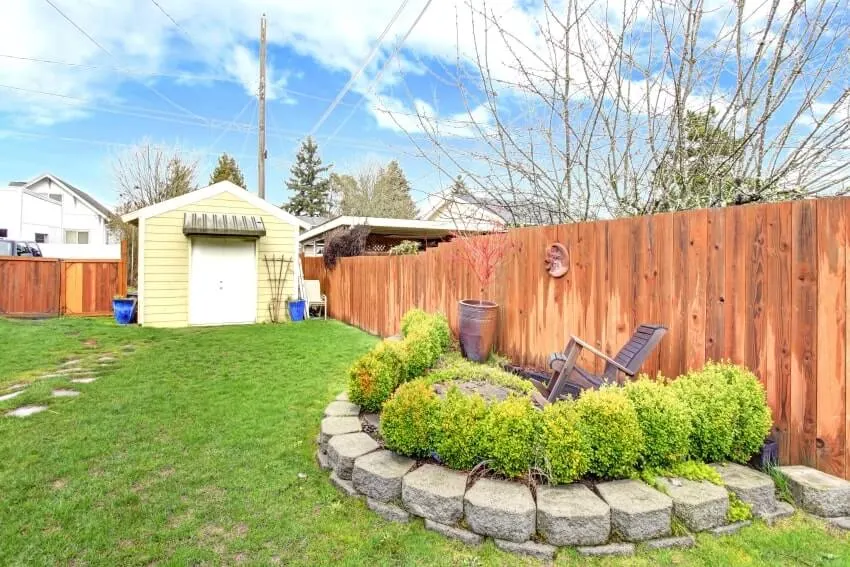 Native to the southern US, cypress is a wood material that's affordable to nearby locations and expensive in areas that need the wood to be shipped and imported. The material contains cypretine, which is what makes it an excellent option for fencing. More than that, cypress became popular with homeowners because of its aesthetics.
Cypress Fence Pros And Cons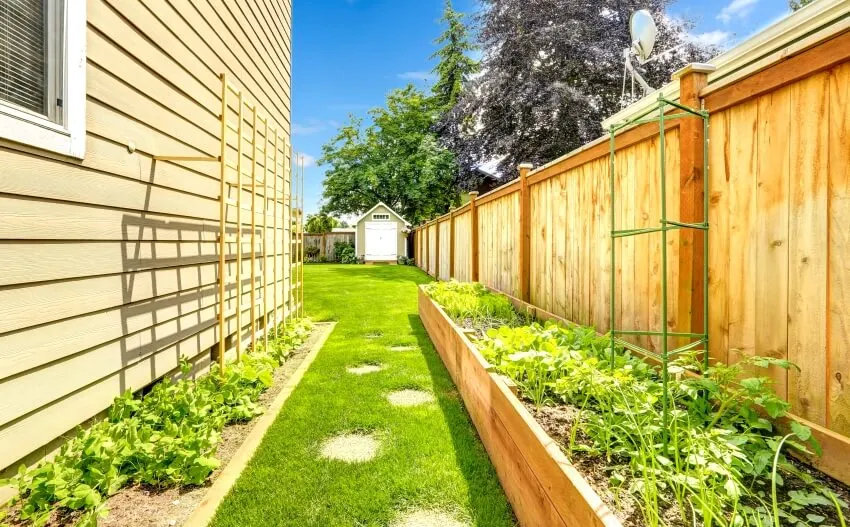 If you live in the southern United States, cypress will be an excellent option for your fencing. For more information to help you finally have a decision, here are the pros and cons to consider.
| | |
| --- | --- |
| Pros | Cons |
| Rot & Insect-resistant: Natural bug repellent | Lifespan: Up to 15 years (moderate) |
| Moisture-resistant | Availability: Rare and expensive |
| Cost: Inexpensive ranging from $2 to $3 per picket | Quality: may twist and warp over time |
| Durability: Resistant to dents and scratches | |
| | |
The cypretine that cypress is a natural bug repellent that helps the material be protected from insects, moisture, and rotting. This also means that cypress gets less damaged over time, increasing its lifespan. And if you want to further increase its lifespan, you can stain or paint the wood, depending on your preference.
Staining can preserve its natural aesthetics while painting gives you more freedom when it comes to matching and styling. Its aesthetics is interesting, with its pale hue that's easy to stain and has a grain pattern that seems chaotic with few knots to take into account. Since the wood has curved and wavy grains though, this means that the material can warp and twist after some time.
While a young cypress is inexpensive and can cost only around $2 to $3 for a tall picket fence, a mature cypress is rare and on the expensive side. Besides that, if you live far from the southern US, transportation and shipping costs can be high.
Douglas Fir Fence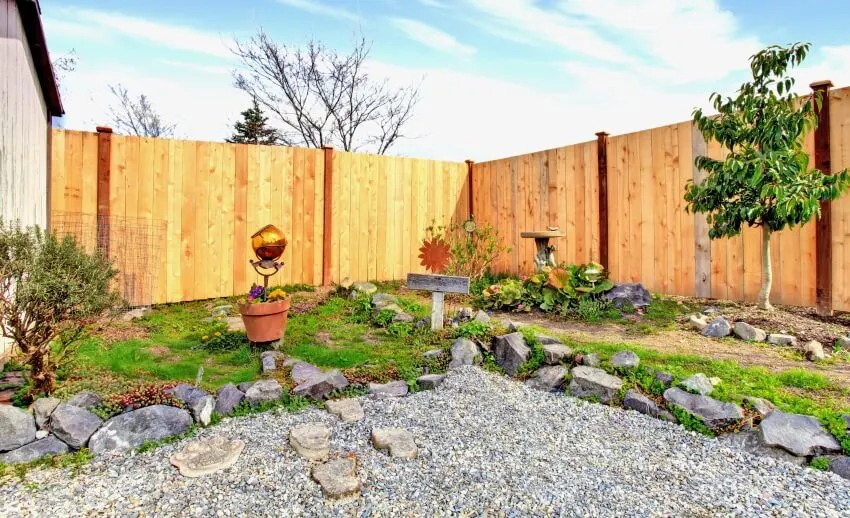 Douglas fir is popular for its even and straight grains with a few scattered knots, which depend on the wood's grade. It is known for its color, which is light brown and a hint of yellow and red.
From fencing to timber trusses, the material is flexible and excellent to be used for construction. While it may be both treated and untreated, most douglas fir fence pickets are offered in the market with a factory-applied finish.
Douglas Fir Fence Pros And Cons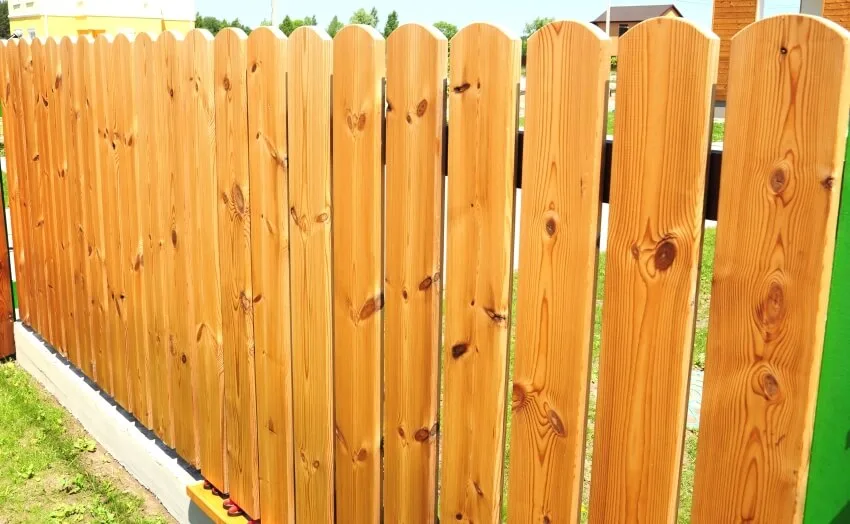 Douglas Fir delivers the following pros and cons you can weigh in to see if this type of wood is the ideal material for your fence.
| | |
| --- | --- |
| Pros | Cons |
| Durability: Exceptional stability and superior strength | Aesthetics: Can turn grayish over time |
| Flexible: Can be painted, stained, and sealed depending on your preference | Cost: Can be expensive |
| Rot-resistance: Some degree of resistance | |
A douglas fir fence is guaranteed to be stable and incredibly strong. It is a high-quality wood that has some degree of resistance when it comes to moisture, rotting, and decay.
This is the reason why the material is a popular option for construction. And to even strengthen the material, treating the wood with a protective finish will further enhance its quality.
In terms of aesthetics, douglas fir is able to maintain its light brown, red, and yellow combination color for a period of time but would then settle into a gray hue with old age. You can control and delay this graying through sealing.
Another downside with douglas fir is that it can be an expensive choice. The material is more affordable than western red cedar but more costly than pressure-treated wood.
Ipe Fence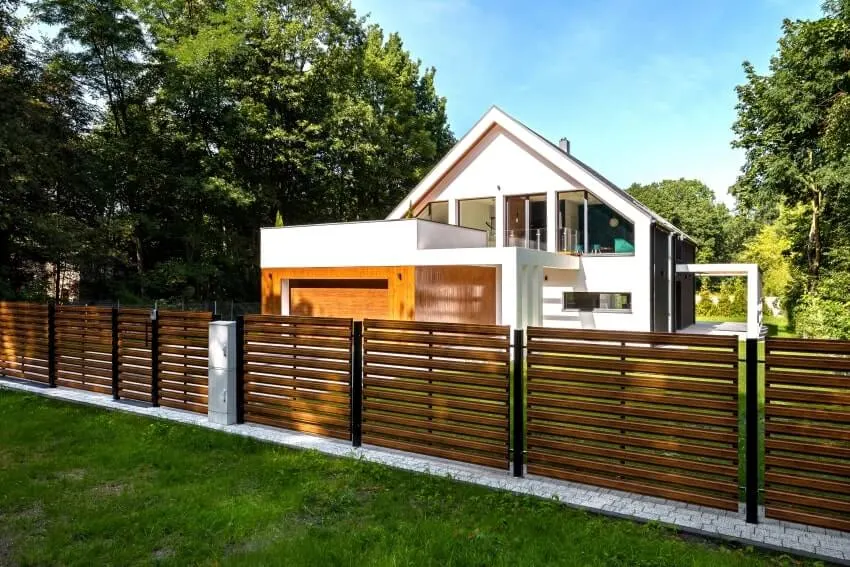 Considered strong and extremely sturdy, ipe is a hardwood that has natural properties helping the material against insects, moisture, and exposure. This is the reason why it is a good option for fencing. Besides that, you even have a wide selection of colors to choose from, making it easier for you to style and match it with your house colors.
Ipe Fence Pros And Cons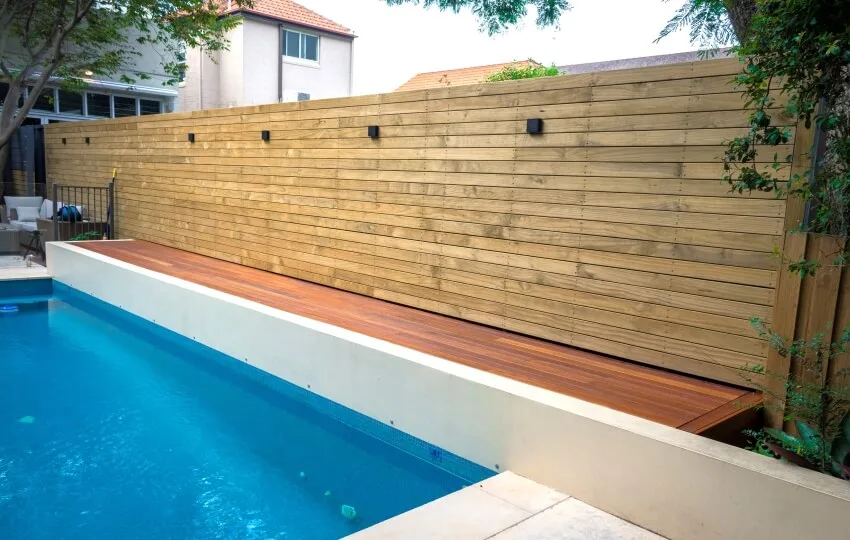 Ipe can be a good wood option for your fencing and these are the advantages and disadvantages you need to know about and take into account. Weigh the following pros and cons.
| | |
| --- | --- |
| Pros | Cons |
| Cost: Moderately-priced | Installation & Repair: Challenging |
| Lifespan: Over 75 years (outdoor) | Maintenance: Requires oiling every year |
| Fire-resistant: Same with steel and concrete | Cleaning: Requires annual cleaning |
| Rot & Insect-resistant | |
| Durability: Scratch-resistant and second hardest wood against termites | |
| Performs well in all climates | |
Ipe is a good option for fencing not just because of its original moderate pricing but also because the material can last up to 75 years outdoors. It is incredibly durable and resistant to fire, insects, and rotting.
And while it may require annual cleaning, it only needs minimum care. The installation and repair may be challenging though as it might require you to use titanium drill bits and carbide saw blades because of how hard it is.
Pine Fence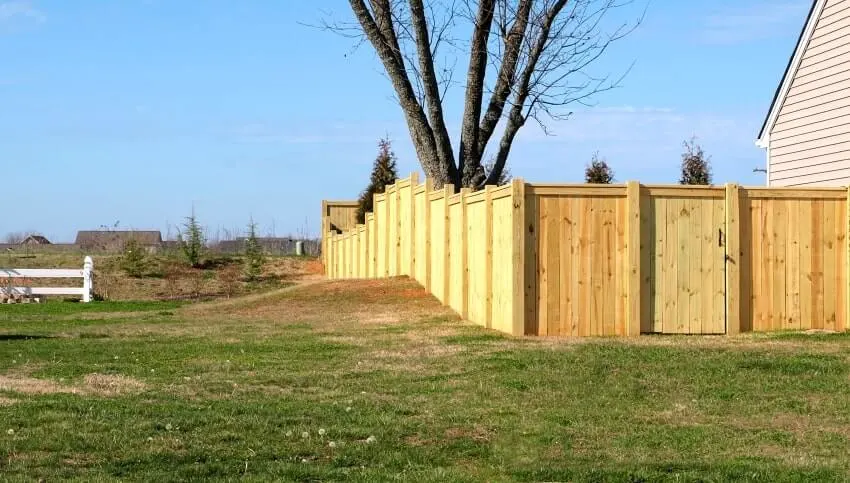 Pine is a popular wood you can use for fencing, both because of its durability and affordability. The material can easily be stained and worked with.
Aesthetically, if you want to have a fence that showcases a more rustic ambiance, an untreated pine fence will be the better option for you. You would need to handle the drawbacks that come with an untreated pine though.
Pine Wood Fence Pros And Cons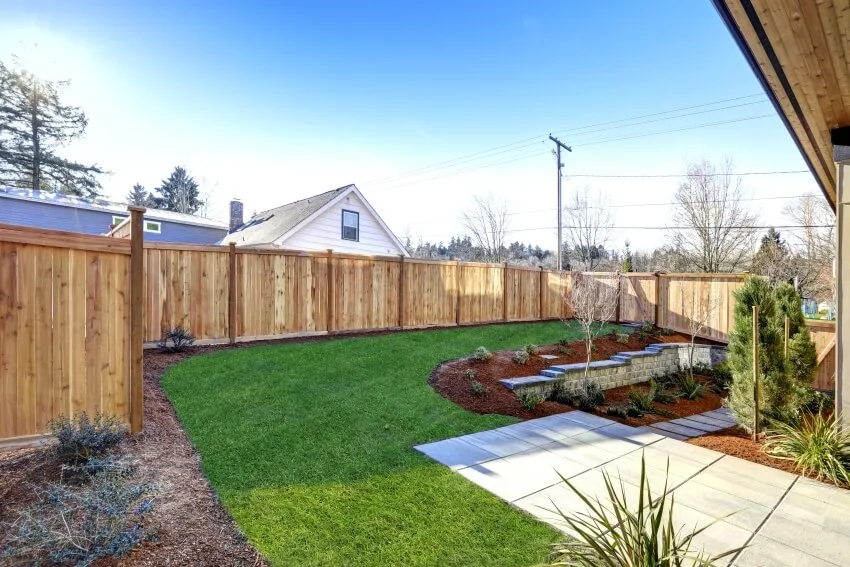 Pine wood fencing delivers the following pros and cons:
| | |
| --- | --- |
| Pros | Cons |
| Cost: Affordable range from $1 to $5 per picket | Lifespan: Up to 15 years (moderate) |
| Flexibility: Easy to work with | Prone to insect damage |
| Rot and insect-resistant | Can buckle and warp over time |
| Resists shrinkage | |
Pine is affordable and only costs around $1 to $5 per picket and the wood itself is soft and easy to work with. The material is naturally resistant to insects but is still prone to damage because of these insects. This is the reason why it requires insecticidal sealant and treatment to avoid bug infestation.
Rot-resistant, pine is a good option for fence posts measuring below ground level. It also resists shrinkage but sadly lasts only up to 15 years. You can increase this lifespan through pressure treatment, where chemical gasses are forced into the pine using high pressure in an effort to improve its resistance to moisture, insects, and weather elements.
Pine fence, since it is prone to insect damage and weathering, can easily buckle and warp over time. And after some time, it can start looking old and weathered.
Pressure Treated Pine Fence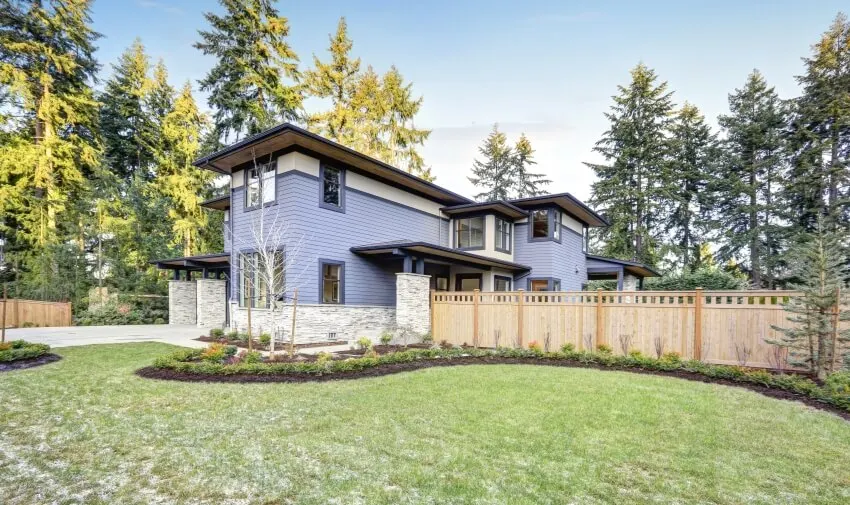 Pressure-treated pine occurs when a material is embedded with chemicals that can help the wood against rotting, fungus, mildew, and weather damages. With this treatment, regular maintenance is highly necessary for added protection but it does not last as long compared to cedar.
Regular cleaning and annual maintenance are important to maintain the quality of the wood. Staining and repainting are also necessary every after few years.
Pressure Treated Wood Types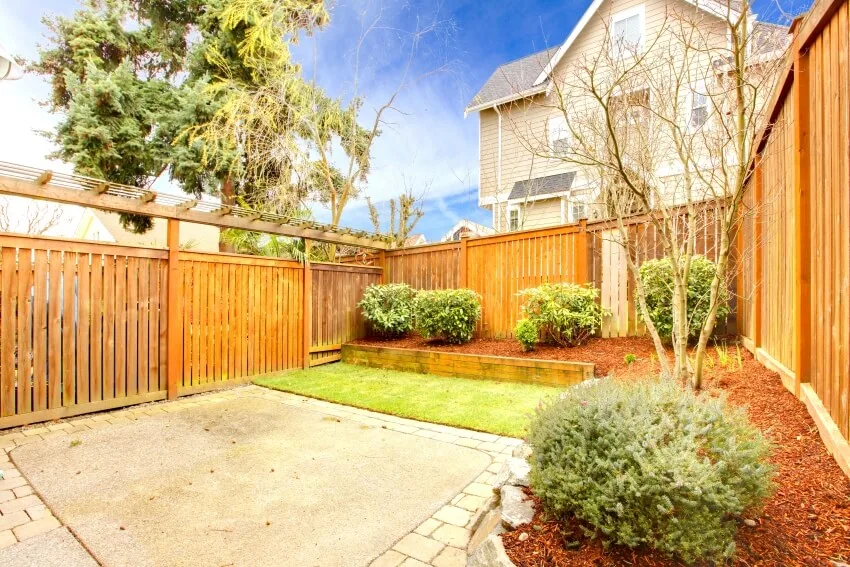 With wooden fencing, pressure-treated wood is an excellent material to consider because of its durability. The treatment serves as protection against insects and rotting using CCA or chromated copper arsenate, which is an insecticidal preservative for wood.
Some of the most common types of wood that are pressure-treated include pine and fir. These wood are less stable compared to western red cedar and redwood.
The treatment increases the wood's lifespan and has the tendency to have this yellow or light green tint on the wood. The material is also prone to shrink and move after its installation.
Pressure Treated Wood Fence Pros And Cons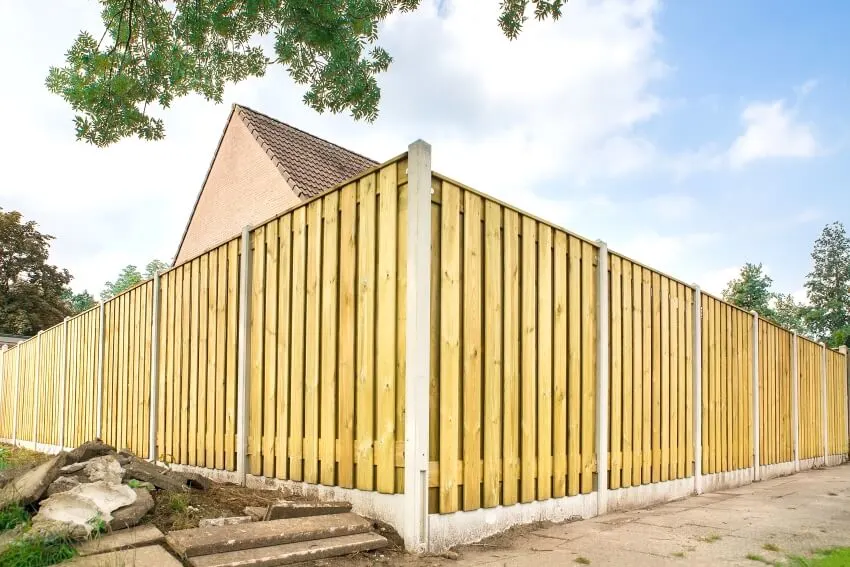 Pressure-treated wood is an excellent material for fencing and has a variety of options in terms of the type of wood to use. It is considered the most popular option for residential fencing. Why? Check out these benefits why it is a popular choice and the drawbacks that come along with this material.
| | |
| --- | --- |
| Pros | Cons |
| Aesthetics: Depends on the grade of the wood | Weathers to gray after some time |
| Durability: Strong and highly durable | May shrink or move after installation |
| Cost: Affordable and economical | |
Pressure-treated wood is popular for its durability, primarily because the material is integrated with a preservative that can defend it against rotting, decay, and insect infestation. And yes, despite the use of chemicals, fences made from this wood are safe for anyone, from kids to pets.
Considered the most economical material choice for fencing, pressure-treated wood can be less stable compared to redwood and western red cedar. The treatment causes the wood to have a fixed yellow or light green hue on the material. More than just the treatment, you can also have the fence painted, stained, and sealed depending on your preference and the look you're going for and want to achieve.
How To Choose The Best Type Of Wood For Fencing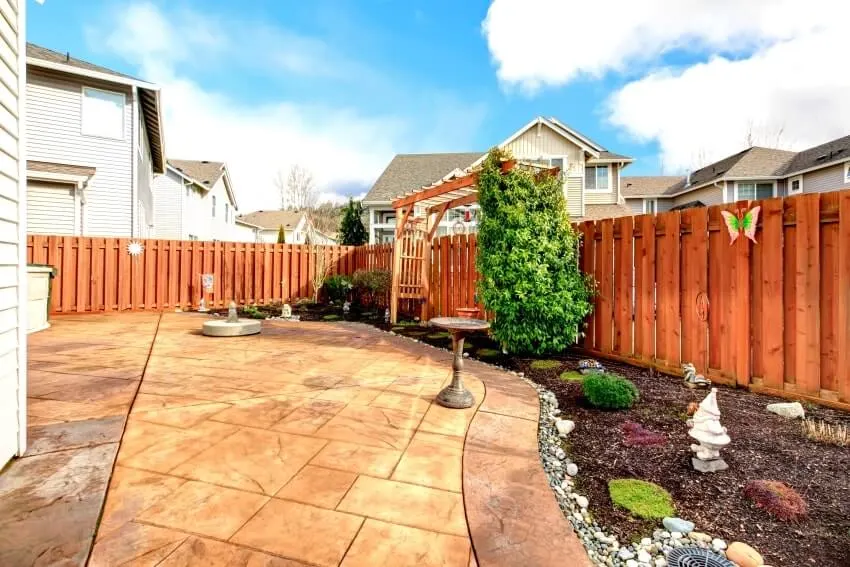 With all of the different types of wood to consider, how would you know which one is ideal for you? One thing you can do to ensure that you're choosing the best is to take note of the vital factors that can affect your fence and your usage of this fence.
The most common types of wood for fencing are pressure-treated wood, redwood, and western red cedar but there are actually more options to check out so don't be limited to these wood types. To help you with the process of choosing the best type of wood for your fence, here are the relevant factors to consider.
Selecting A Wood Grade
In choosing the type of wood to use for fencing, consider the wood grade. The wood grade is decided by considering the material's durability, maintenance, and installation.
When it comes to durability, hardwood is guaranteed to be more durable than softwood but they're also more expensive. Under durability, factors such as lifespan, hardness, insect resistance, rot resistance, and reaction to extreme weather conditions are also taken into account.
Maintenance will also be considered, along with the difficulty and frequency of cleaning, repair, and treatment that the wood needs. And finally, the installation will also be checked out, particularly the material's need for stability and the ground accuracy and post depth needed to be considered.
An excellent wood grade can be construction, select, premium, or clear, which is a good indicator of the wood's quality. Clear and premium are the most expensive options and they have the highest quality and are considered extremely durable with a uniform appearance.
Select and construction grades on the other hand cost less but also have good quality and only with slight imperfections.
These wood grade options are better compared to standard, better, and quality grades. While may cost more, they are guaranteed to have fewer knots and imperfections that can affect the natural aesthetics of the wood.
Availability Of Wood
The availability of the wood you choose for your fence is also a good consideration. More common types of wood like redwood and cedar are easier to find while rare types of wood like cypress may take much more effort and money just to access the material. Your location may also be a factor in the availability of wood in your area.
Local Climate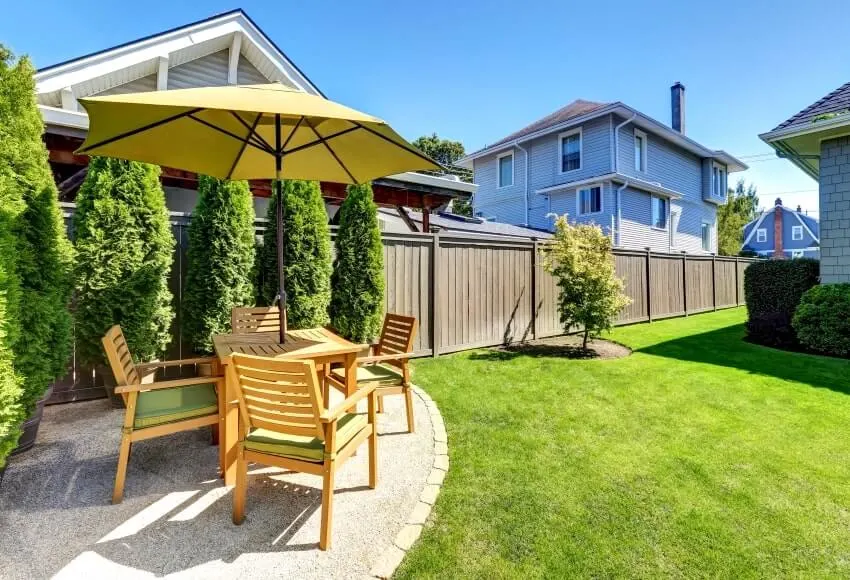 The local climate in your area is also a good factor to consider. Whether you live in an area where rain is constant, somewhere that's always freezing, or a place where the weather fluctuates, your choice of wood will be affected by it.
Choosing the best wood that can weather your local climate can help prevent decay and as a result, extend the wood's lifespan. Locations with mild and predictable climates won't require an extremely durable type of wood, which is the exact opposite for places with extreme temperatures from blazing hot temperatures to freezing winters.
Insect Resistance
There are wood types that are more vulnerable to insect infestation and this is one more thing you should be aware of. Termites are damaging to wood and the best thing to do is to choose a type of wood that's resistant to insects and infestation.
If you want to go all-natural, be careful about what wood to choose, and make sure you go for the type of wood that has a natural insect repellent. You can also choose pressure-treated wood if you don't want any issues with insect infestation and you won't have any problem with treated materials.
Fence Budget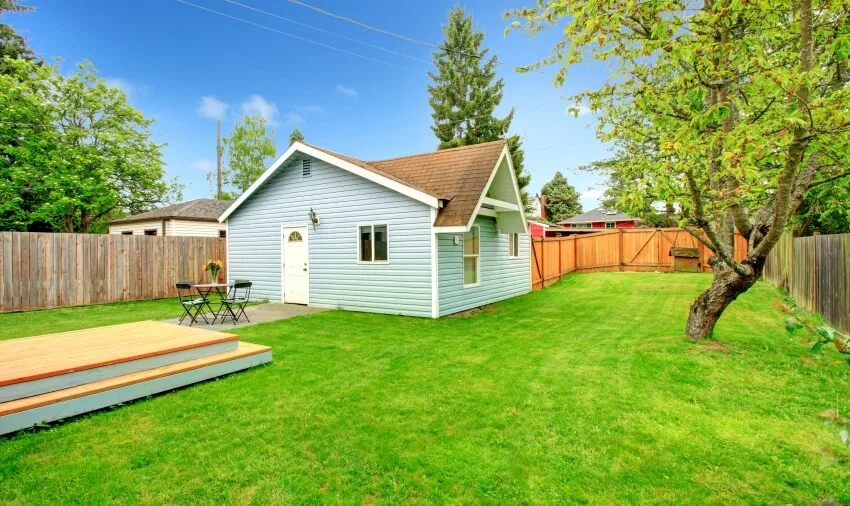 Finally, budget is a big consideration since it will affect the type of wood you are able to afford. Wood types that are high-quality and incredibly durable are more often offered at higher prices. And while the upfront cost is something worth looking into, you also need to consider how much it would take to maintain it.
This is why choosing an affordable but high-maintenance type of wood is a bad idea. Most homeowners with a limited budget for fences choose affordable pine wood while many choose redwood to avoid replacement and maintenance costs in the future.
First, get a fixed budget and make sure to stand by that budget. The next thing to do is to go shopping. Check out high-quality types of wood near you. The cost of local materials is considerably lower than having to ship them from somewhere.
Choosing a cost-effective type of wood is the way to go so take note of the expenses you will incur in the future just to maintain your fence and extend its lifespan. On average, a wooden face has a lifespan that ranges from 10 years to 30 years. But this can increase with proper care and maintenance.
Choosing Wood Fencing FAQ's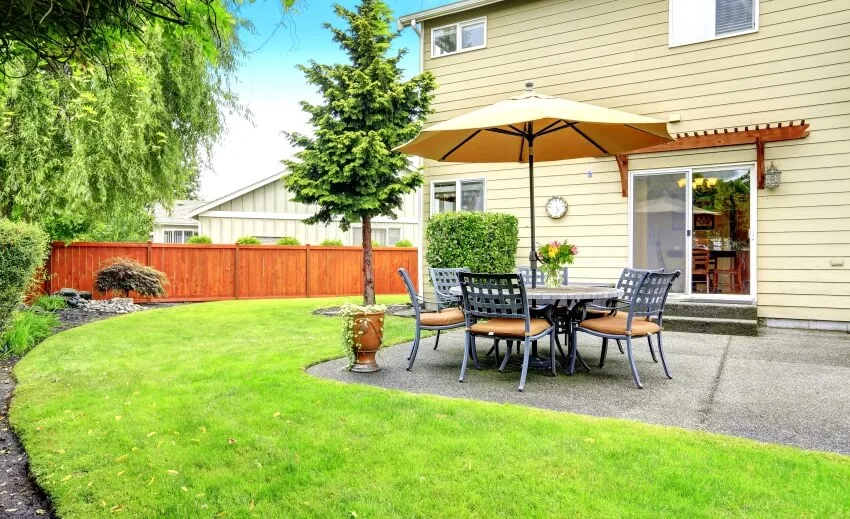 Building and installing a fence for your home needs to be well-planned and thought of. This is why proper research is a must to make everything seamless and avoid wasting time and money in the process. To help you with your own planning, here are some FAQs about wood fencing and the answers to them.
Why Should I Choose A Wood Fence?
A wood fence is a classic choice for many homeowners because of its classic yet charming vibe. Besides its aesthetic value, choose a wood fence because it is durable, low-maintenance, and flexible to use yet able to provide the functions you're looking for in a fence.
What Type Of Wood Should I Use For My Fence?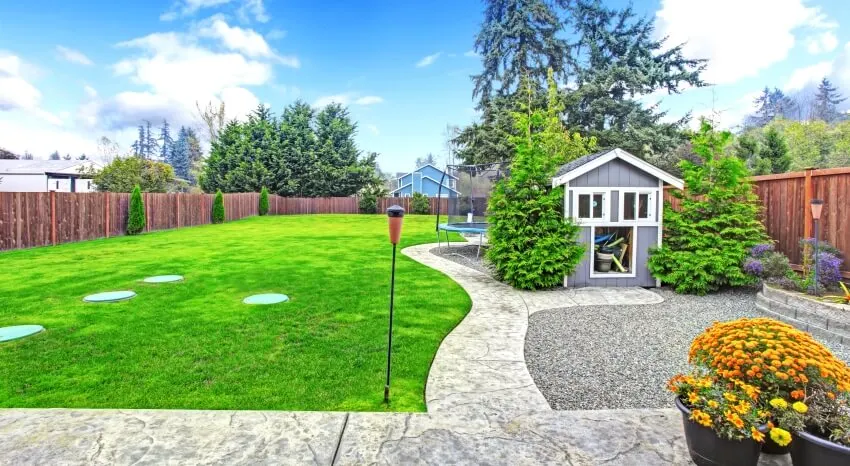 The most popular hardwoods use for fencing are balau and ipe and softwoods are pine, cedar, and redwood. With many options to choose from, consider the factors you prioritize and value the most in choosing the type of wood for your fence. Some of these factors include the wood grade, availability of wood, your budget, and your local climate.
Pine is an affordable option and cypress and ipe are regarded for the woods' durability. Cedar is chosen for its aesthetic value and natural characteristic to repel insects.
How Much Do I Need To Build A Wooden Fence?
You will need to spend around $1,800 to $4,300 with an average of $2,951 and around $17 to $45 per linear foot when it comes to building and installing a wooden fence.
The cost will depend on the wood type and the height and length of the fence you plan to build. And one of the biggest factors that affect the cost is labor. If you choose to DIY, you get to save around $10 to $30 per foot.
Are Wood Fences Difficult To Repair?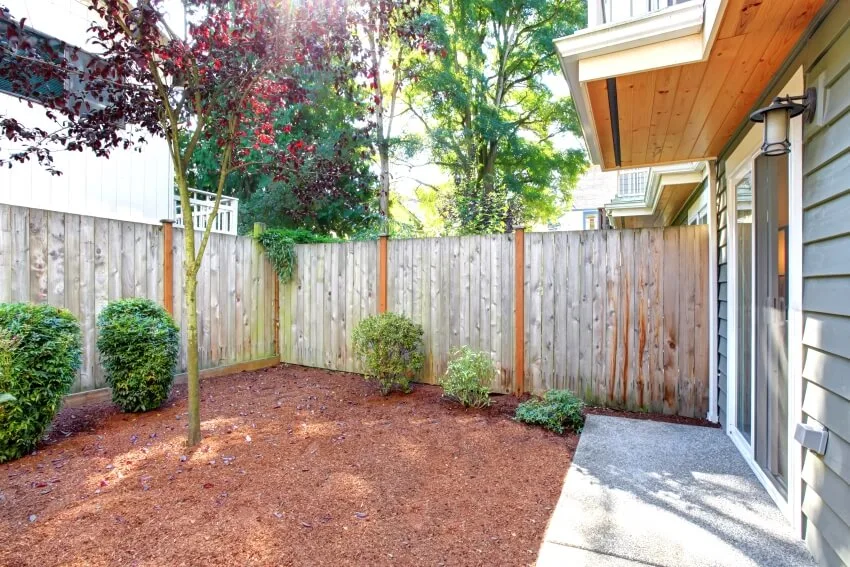 Since wood fences are built piece by piece, this means you can easily take out a piece that needs replacement and repair. Repair for wooden fence designs are easier compared to other types of fences.
What Is The Maintenance Required For A Wooden Fence?
Maintaining a wooden fence involves regular cleaning and annual resealing to protect the wood from water damage and possible rotting. You can also paint or stain the wood to touch it up.
Best Wood For Fence Posts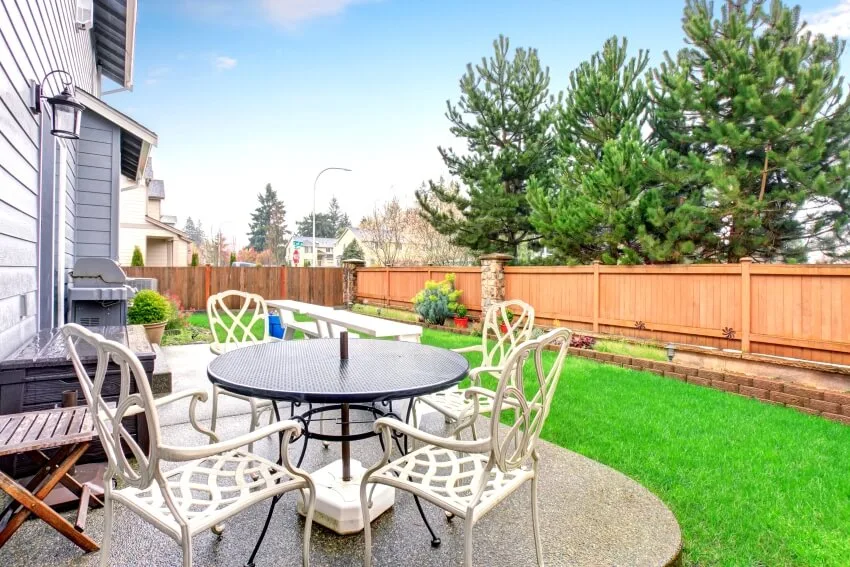 When choosing a material for fence posts, softwoods are the ideal options for the job. And pine is the most popular option with its affordability and insect resistance. Of course, this will only be effective if you choose pressure-treated pine rather than the natural one.
Hardwoods can also work as fence posts since the wood durability can weather the storms and high winds above the ground and at the same time resist decaying below the ground. Ipe and balau are recommended for fence posts but you will need special saw blades and drill bits to create and install them.
Best Wood For Horizontal Fence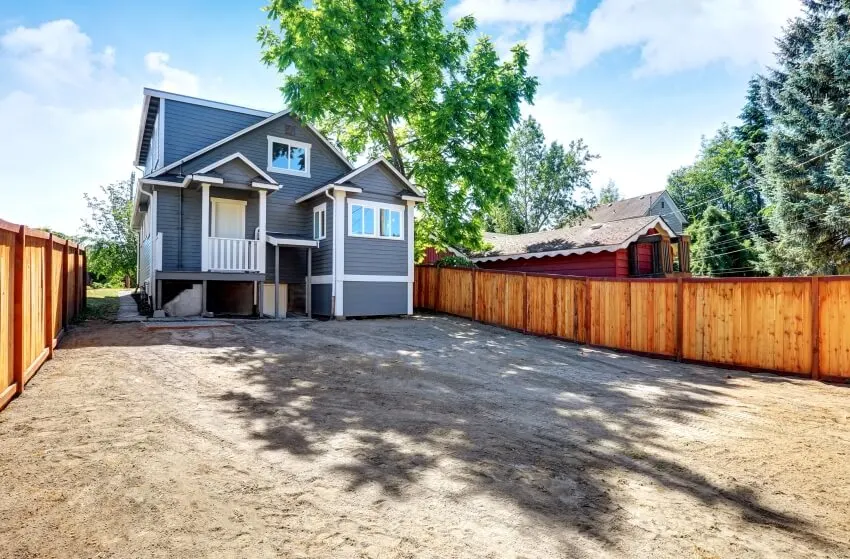 For a horizontal fence, the hardwood ipe is the ideal type of wood for it. Capable of outlasting the most common types of wood, the material is able to withstand extreme weather and exposure to elements even with horizontal installation. Ipe has a high-quality aesthetic value with uniform and closely together grains. It is also resistant to warping and twisting.
Best Wood To Use For Vertical Fence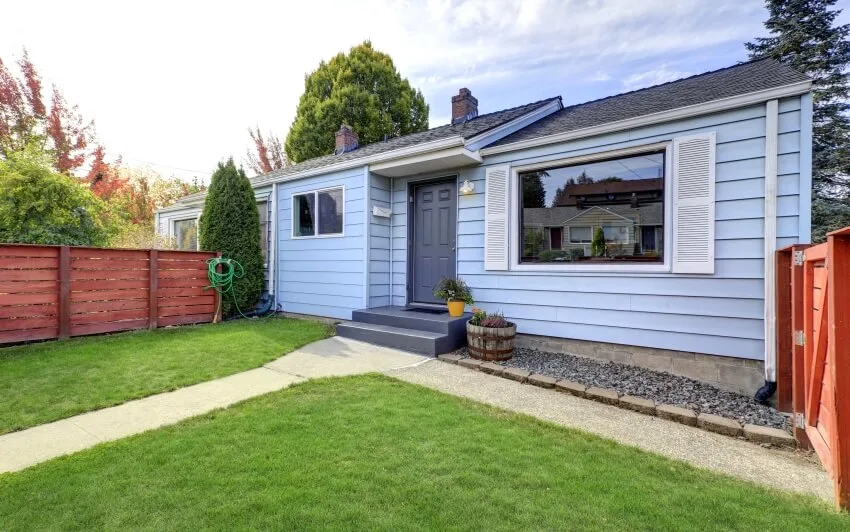 A vertical fence with its tall vertical boards is a good option for you if you value your privacy as your priority. It also makes sure that your home is protected from noise pollution and wind during the winter season.
For a vertical fence, redwood is the ideal type of wood consideration. It is popular because of its natural oils capable of repelling moisture, pests, and rotting even if the surface is not sealed.
This is the reason why it has a long lifespan. And since it is extremely durable, redwood does not splinter, twist, or warp, which is important for a vertical fence.
Best Wood To Use For Picket Fence
A picket fence usually rises around 3 to 4 feet in height and is composed of wide-spaced pointed pickets. This discourages climbing and is best for gardens, pool enclosures, and front yards.
The most popular wood used for a picket fence is cedar, with its affordability and flexibility. The material naturally repels insects, taking out the possibility of insect/pest infestation. Cedar is also DIY-friendly since it's easy to use and work with compared to other types of wood.
While it is durable, you still need to work on it and clean the fence regularly. Yearly maintenance is also needed to keep its condition at its best. If you're going for a classic white picket fence, seal it and paint it white.
Best Wood For Privacy Fence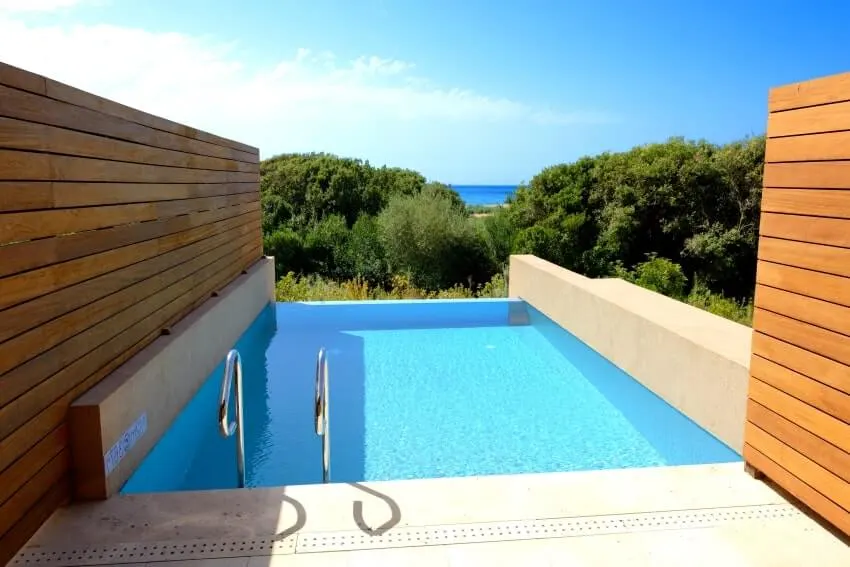 A privacy fence is a kind of fence that will completely give you the privacy you deserve by visually concealing and isolating your home from the outside world. Most privacy fences stand 4 to 6 feet, hiding the home's backyard completely. This is a good consideration if you have a swimming pool at home or need to increase security to keep pets or kids in one space.
Vinyl, composite and wood are the most popular materials used for privacy fences. With wood, cedar is an excellent material for a wooden privacy fence.
It has tight and uniform wood grains with only a few knots seen. It is also flexible and lightweight so you can work with it as a DIY project. In addition to that, it doesn't twist or warp and can last for a long time!
Best Screws For Wood Fence
In building your wooden fence, you can use screws to put them all together. While more expensive and more complicated to use compared to nails, screws can last longer and are actually more effective. Repairs and replacement are also better with screws since you won't be damaging the wood every now and then in case adjustments are necessary.
Galvanized or zinc-coated screws are the most common type used for wood. The coating prevents the screws from staining the wood and getting rust on the head.
Following this same logic of not having stains on the planks, another ideal option for your wooden fence though is deck screws, which are coated in epoxy. Choose which type you believe you can work easier and better with.
Best Nails For Wood Fence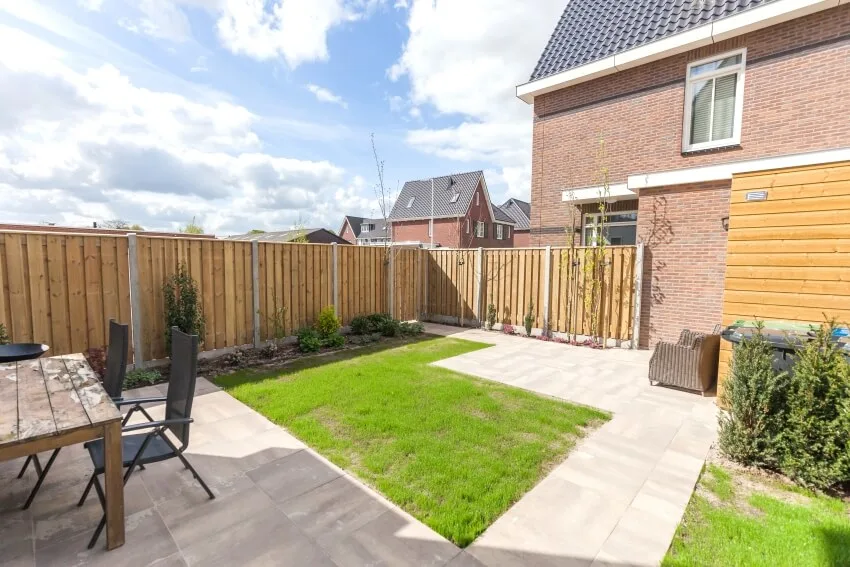 Compared to screws, nails are the most common material partnered with wood when building a fence. Nails are easy to work with since you just need to hammer them into the wood. They are really the go-to option for putting wooden planks together.
For a fence that's constantly exposed to weather elements outdoors, you also need a type of nail that can withstand these outside factors. Stainless steel and aluminum nails seem to be a logical choice.
Stainless steel nails are more expensive compared to traditional nails. And since they do not easily rust, they are great for places exposed to constant rainfall or humid weather. They are bound to last longer because of that.
If you want something more affordable though, aluminum nails are a good option for you. They are perfectly suited for cedar or wood planks but may be a bit picky on the types of wood they work well with.
What Type Of Wood Fence Lasts The Longest?
With many types of wood to choose from, one of the factors to consider is the material's lifespan or how long it's bound to last. Investing in a long-lasting fence will save you money but make sure that it's also not high-maintenance that you would need to repair, reseal, and replace planks every now and then.
Wood fences last from 15 to 30 years in general but you can increase the number of years by proper maintenance and under the right conditions. With softwood, cedar is considered to have the longest lifespan and can reach over 30 years. With hardwood, ipe is the longest-lasting wooden material for a fence with a lifespan of up to 75 years.
Moisture is the number one energy of wood that can reduce the lifespan of your fence. Keep the moisture out by using gravel filler or concrete in the holds for the posts. Make sure that you re-stain or re-paint the fence when needed.
How Do I make My Fence Last Longer?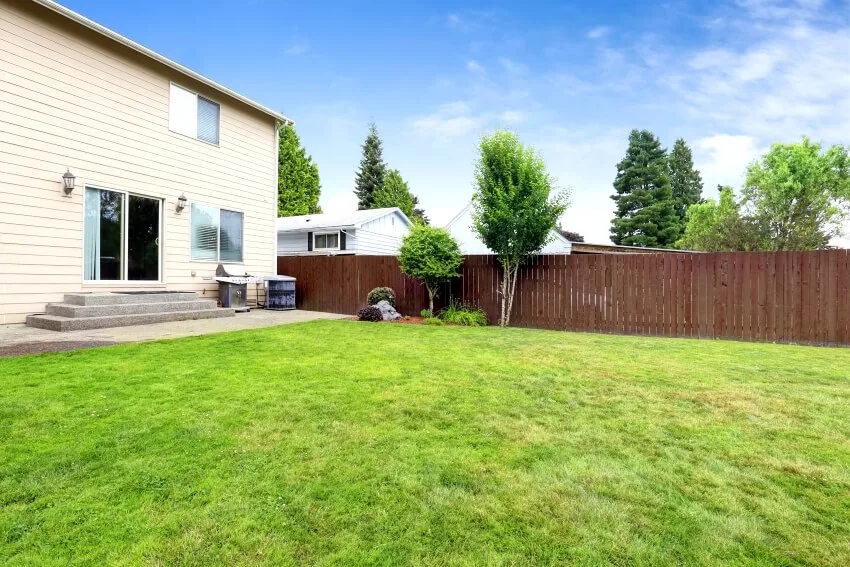 Extending the lifespan of your fence means taking proper care of its wood.
Here are simple tips you can follow to make your fence last longer than what's expected of it:
1. Remove unwanted plants (shrubs and trees) you see on the fence line – Roots and branches can damage the fence in the long run.
2. Clean the base of the fence from leaves and other debris – Clutter from leaves and other debris can attract unwanted pests to the fence.
3. Conduct inspection annually – Be thorough in checking for signs of damage, cracks, splits, and rotting in each section of the fence.
4. Timely repair or replace any damaged boards you find – Tighten screws, secure the locks and hinges, pound in loose nails, and replace irreparable wooden boards.
5. Power-wash your fence every 3 to 5 years – Thoroughly clean your fence using a mixed solution of bleach and mild detergent.
6. Re-stain/paint your wooden fence – Protect the surface of your wooden fence by either re-staining the wood (if you want to retain the natural beauty of the wood) or re-painting it (if you want a new color to apply on the surface) Read more about fence staining vs paint here.

Is It Better To Stain Or Seal A Fence?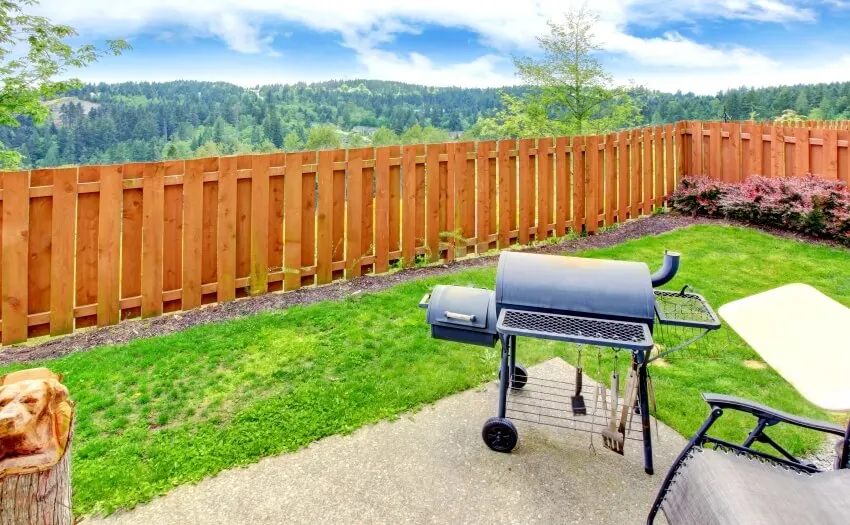 Sealing or staining a fence will both protect the surface of the wood and can possibly increase the lifespan of your wooden fence by repelling moisture. Both also help protect the wood from UV rays exposure that can cause your fence to turn gray within 3 to 6 months without protection.
There is a major difference between these two though since sealing will maintain the authentic look of the wood while staining it will provide a darker version of its original aesthetics.
Sealers are clear and transparent and remain on the surface of the wood while stains change the wood's original color into a darker shade and penetrate the material.
Best Stain For Wood Fence
Choosing the best stain for your wood fence will involve considering several factors in order to get your desired result. Some of these factors include the following:
Wood Type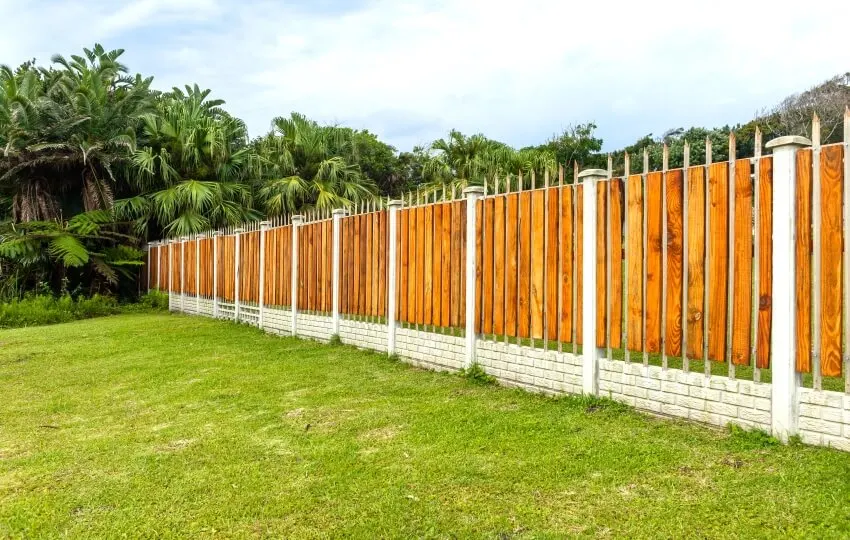 The stain ideal for your wood fence depends on the material used in the fence. The wood types that are difficult to stain and hard to stain evenly include alder, birch, cherry, mahogany, maple, and walnut. And some of the wood types you can easily stain are hardwoods ash and oak and softwoods cedar and pine.
Base
There are two types of stains to choose from when considering the base, which are oil-based stains and water-based stains. The former is easier to apply and penetrates deeper into the wood but you will need to apply it frequently since it doesn't last long.
It also takes time to dry and you will need up to 48 hours for the fence to completely dry. The biggest downside is the toxic fumes that come with it.
The latter on the other hand is easy to apply, is quick to dry, and is longer lasting compared to oil-based stains. The downside is that while these stains work well on hardwoods, not on softwoods.
Appearance and Opacity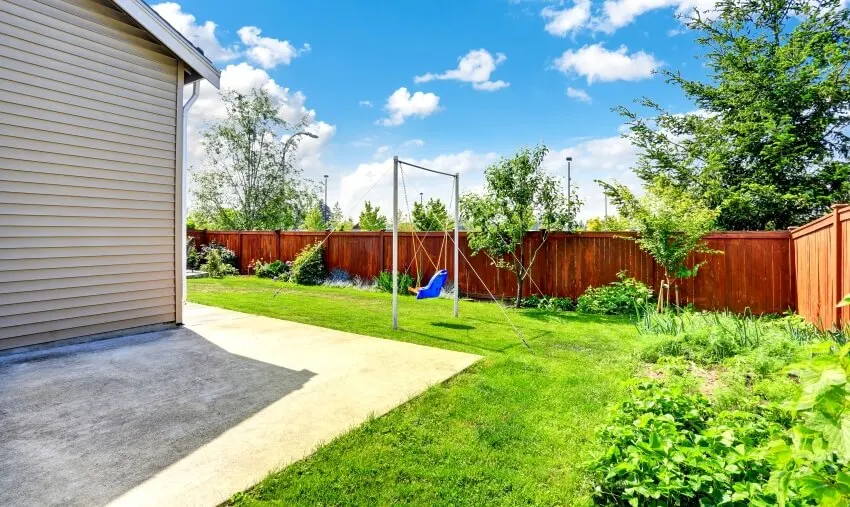 Choose a stain that will produce the appearance you wish to see on your fence. Stains can come in different opacity, including solid, semi-solid, semi-transparent, and transparent stains. Solid stains hide the wood's natural color and grain while transparent stains offer a clearer view of the grains but not much UV protection.
Best Stain For Pressure Treated Wood Fence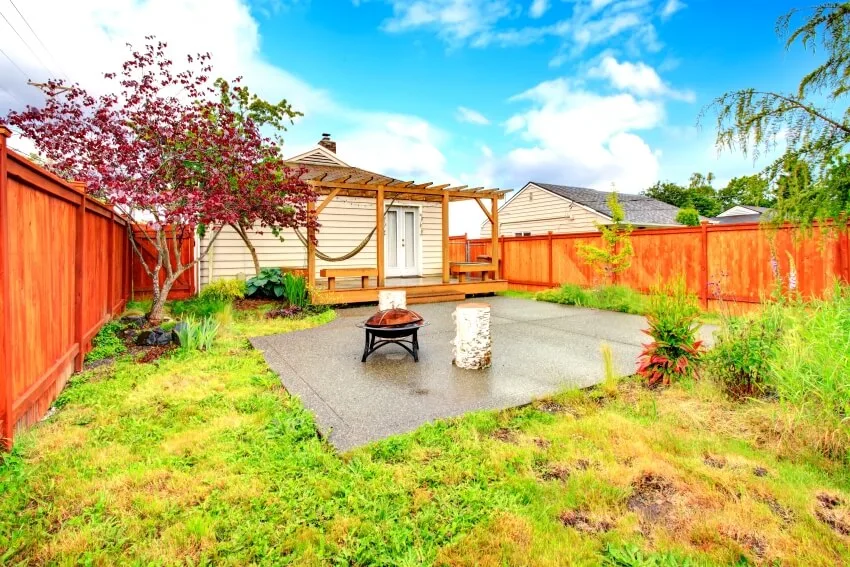 The best stain you can use for a pressure-treated wood fence is a product that can produce the aesthetics you want to see while falling within your budget.
Between oil-based and water-based, the former can add more toxicity to the already-toxic chemicals inside the wood but will cling to the material well, while water-based is more environmentally friendly but won't cling to the wood that much. Make a choice on what you prioritize with your wood stain.
Do I Need Pressure Treated Wood For A Fence?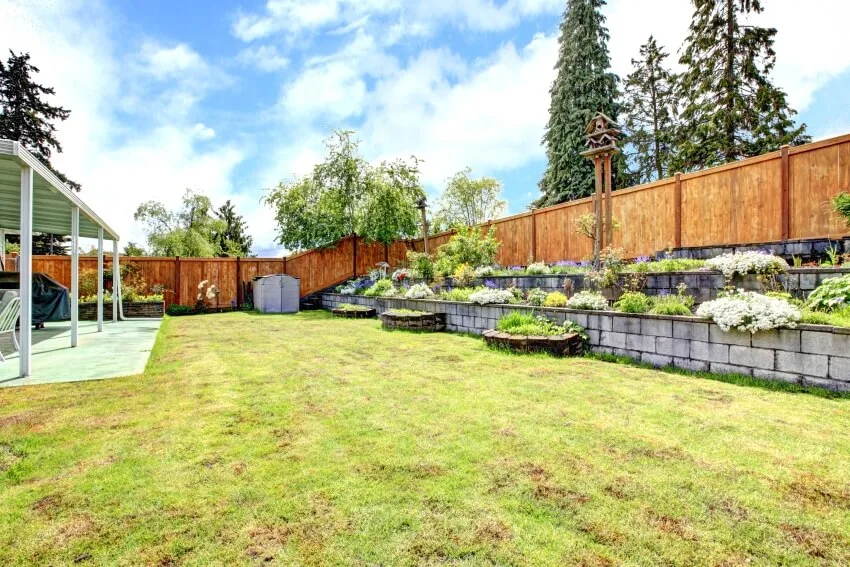 No, you don't need pressure-treated wood for your fence but you have the option to have it.
Pressure-treated woods are popular because it improves the characteristics of the material that many natural kinds of wood will have difficulty in. While many types of wood have natural insect repellent, they are not that strong.
With pressure-treated, you get to have a wood that's resistant to moisture, fungi, insect, and even fire. With this much protection, on top of its natural durability, pressure-treated wood has better protection and can last longer. And it's also affordable!
The downside with pressure-treated wood is that they are prone to shrinking and warping, and annual staining is also a must. There is also chemical risks involved since toxins would need to permeate the wood.
Is Pine A Good Choice For A Fence?
Pine is one of the most popular choices for a fence, which means that it can be a good choice, especially if you have a limited budget. A pressure-treated pine fence is even better since it is better protected against outside elements from fungi, mildew, weather damage, and rotting.
One thing you need to prioritize if you choose pine fencing is that regular maintenance is necessary to preserve its good condition. Re-staining and re-painting are also vital every few years to extend its lifespan.
What Type Of Fence Lasts The Longest?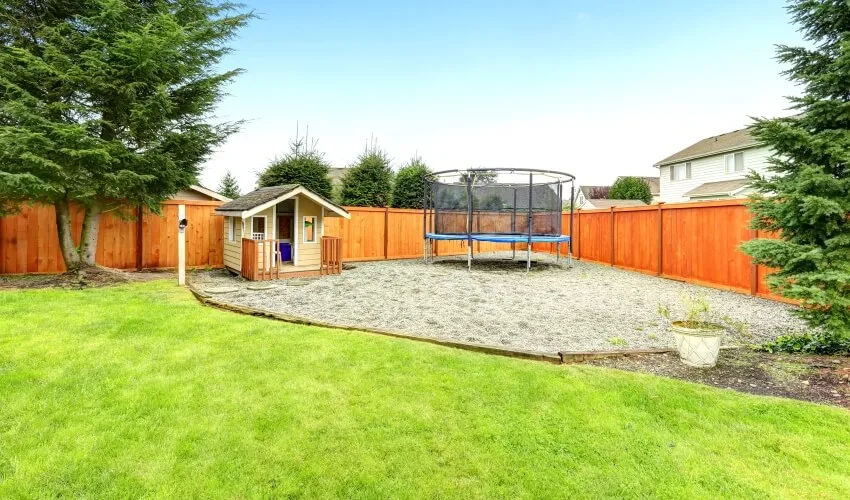 Vinyl fence is considered to last the longest without that much maintenance needed to make it possible. A vinyl fence has a lifespan of over 30 years without needing meticulous maintenance and effort conducted just to preserve this lifespan.
For wooden fences though, ipe is a hardwood fence that can last as long as 75 years with proper care and maintenance. The big consideration though is that the hardwood is difficult to work with and you need to be constant in taking care of the material and the fence to preserve and even increase its lifespan.
Visit our guide to fence design software for more related content.