Here we share the pros and cons of vinyl fencing including its cost, durability, sizes and some details like how tall or wide vinyl fence panels should be.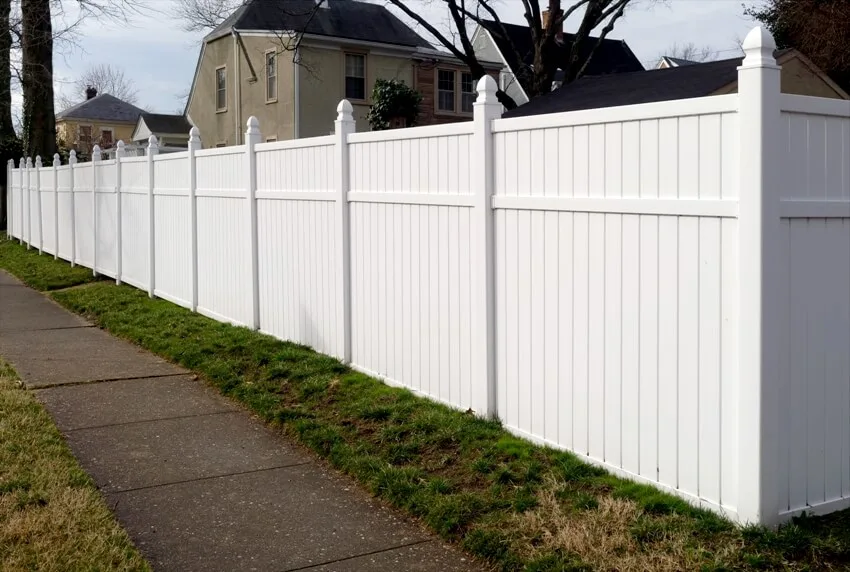 Homeowners prefer vinyl fencing as it does not easily rot, break, and splinter like those types of fencing made out of wood. It also doesn't need to be refinished.
It generally comes in numerous styles, measurements, and colors. Some even change their texture to appear like wood.
But still, some won't prefer it as it has its downsides as well. For example, its overall cost could be higher than wood fencing.
Yes, although it has a lot of noticeable benefits, it still has its minor drawbacks. In this article, we will discuss the pros and cons of vinyl fencing.
What Is A Vinyl Fence?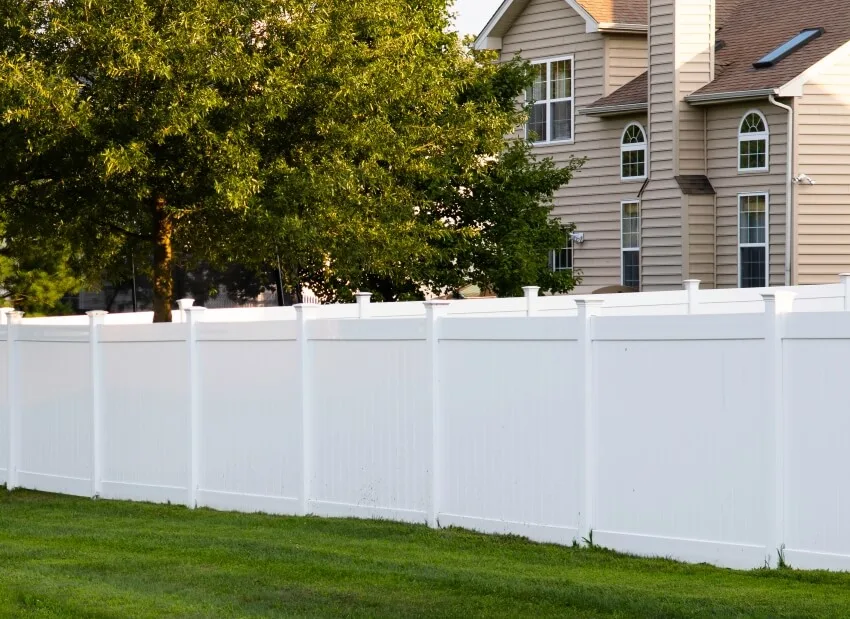 Vinyl fencing is one of the most recommended substitutes for wood or chain-link fencing. Vinyl fencing is plastic-made, and it is normally made out of PVC (polyvinyl chloride).
Compared to other types of fencing, vinyl fencing doesn't require high maintenance. Check our best garden fence ideas gallery to see more designs.
Vinyl is one of the most manufactured plastic materials in the world. It is even called an "infrastructure plastic" as 76% of the vinyl materials are solely used for construction and building uses. That is why vinyl is also widely used for fencing.
Vinyl Fencing Pros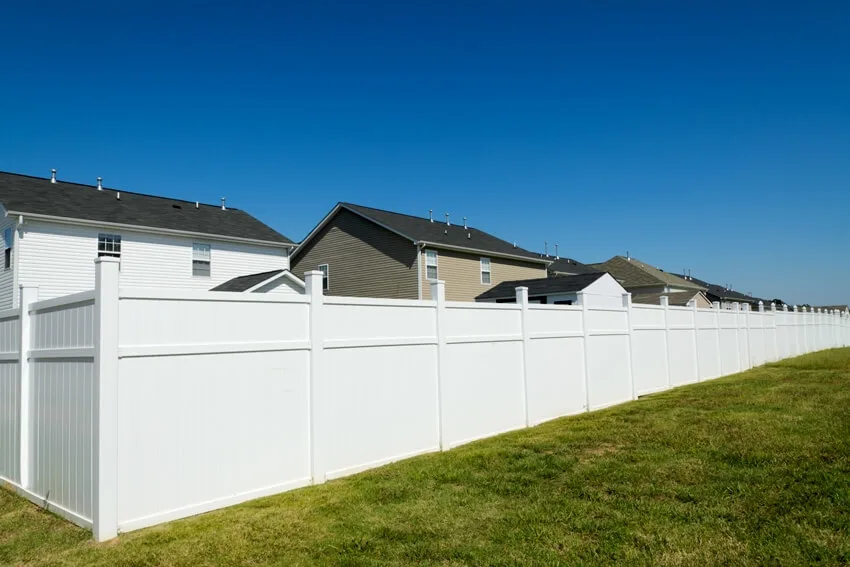 High level of durability – Vinyl fences do not rot and easily break. It does attract termites and fungus. Meaning, they won't get easily broken over time.
High-quality vinyl fences are also resistant to fire. No doubt, vinyl fencing can last for decades without you experiencing major damage issues.
Wood fencing does need to be treated with pressure and other chemicals such as a sealant. But when it comes to vinyl fencing, you won't have to reinforce it with such chemicals and sealants to last long. Moreover, unlike wood, vinyl fencing doesn't splinter. Meaning, it is safe for children.
Doesn't require complicated maintenance – Wood fencing normally needs to be painted, stained, and treated. It might also need to be reinforced over time to extend its longevity. However, vinyl fencing won't require you to do any of these things.
Well, in general, all you have to do is clean it with water, with soap if necessary, whenever it gets dusty or dirty. Vinyl fences can last for a very long time without you having to regularly maintain them using complicated maintenance processes.
Naturally appealing – Choosing vinyl fencing as your exterior barrier is always a bright idea if you want to enhance your outdoor space. Generally, vinyl fences are available in classic colors such as gray, tan, and white. You can even choose high-quality vinyl fences that look exactly like wood.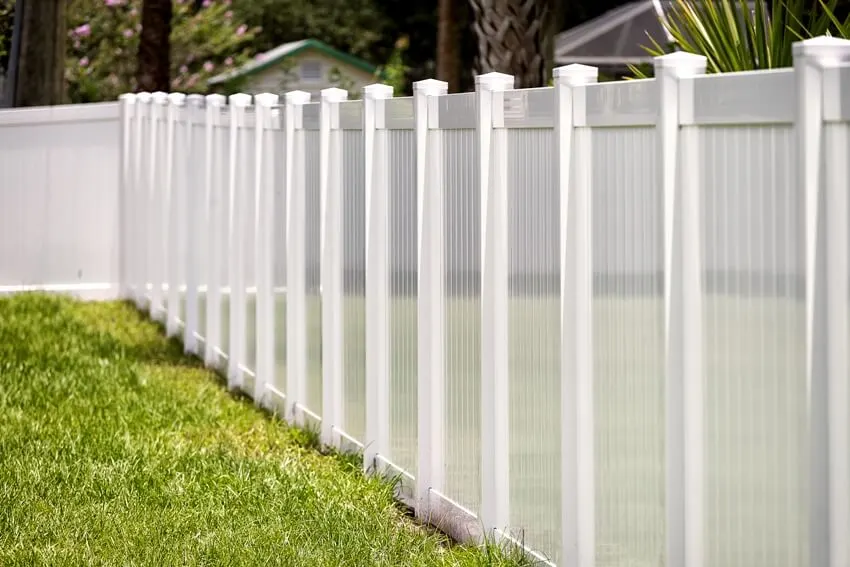 Uncomplicated installation – Even if you have expertise when it comes to installing fences, you can still install vinyl fences if you have the correct tools, measurements and if you're following the instructions carefully.
The rails of the fence can easily be put in the post slots and the boards can interlock without any difficulty. It won't be hard to secure the posts into the ground once you have slid the rails to the posts.
Vinyl Fencing Cons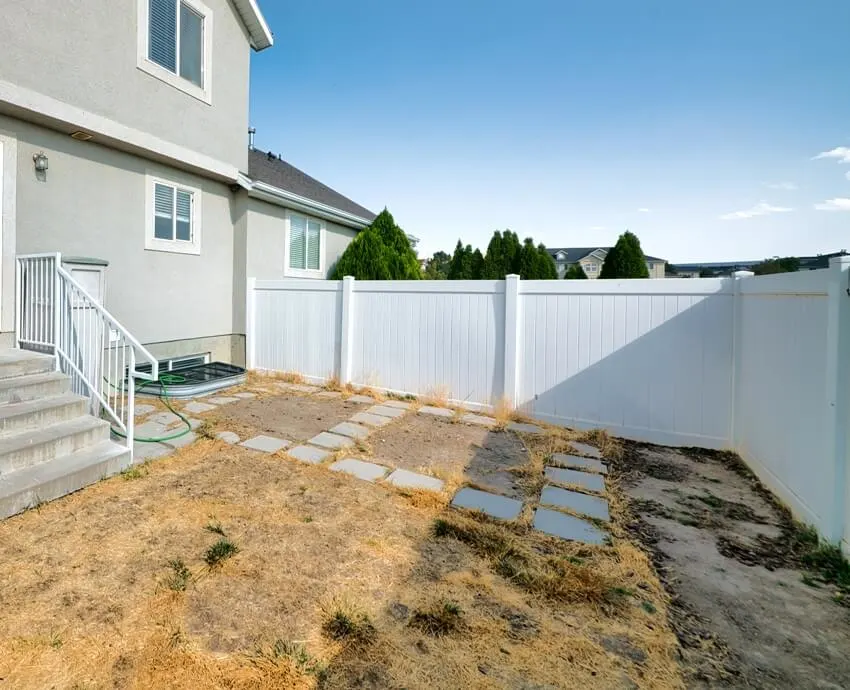 Costs a bit more than wood fencing – The average installation cost of vinyl fencing is normally $800 to $1,000 higher than wood fencing installation.
Highly strong weather can damage the material – Vinyl fences tend to break when they come in contact with extremely strong wind or rain. Also, extremely high or low temperatures may cause the vinyl material to turn brittle over time.
Vinyl Fencing Cost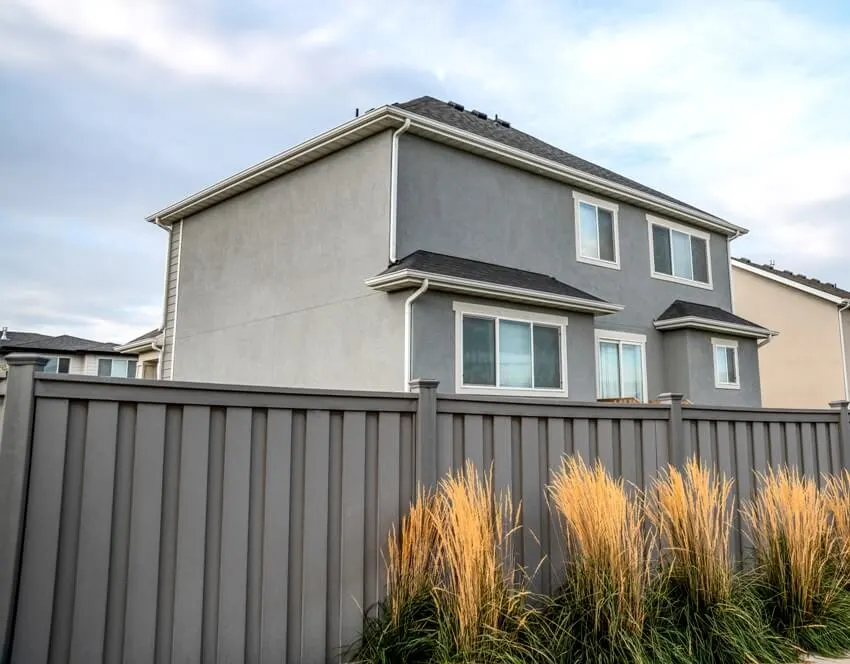 The cost of installing vinyl fences and materials normally depends on the size of your yard. The average cost of installing vinyl fences ranges from $3,000 to $7,000.
To enclose a 50-square foot yard, the minimum cost of installing a 4 to 6 feet vinyl fence would be only around $1,000 to $1,500.
For a standard residential yard, the vinyl fencing cost might be around $2,000 to $3,000. The cost of installing 4 to 6-foot vinyl fences on a 300 to 500-square foot yard might range from $15,000 to $18,000. That is the maximum cost.
The cost of PVC fence panels ranges from $90 to $120 per item. A picket fence-style costs around $20 to $30 per linear square foot. For a taller privacy fence, you can get $40 to $50 per linear square foot.
How Tall Are Vinyl Fence Panels?
The standard height of vinyl fence panels can vary from 4 to 6 feet. Either of these height measurements is enough to protect your yard and your house as well. Check out our guide to fence design software to get more ideas.
However, some homeowners may want to increase their privacy level by having their vinyl fence panels custom-measured to 8 feet. See our guide to privacy fence ideas here.
How Wide Are Vinyl Fence Panels?
Traditional vinyl picket fences have 3-inch wide pickets. The standard width of vinyl fence panels generally measures 72 or 96 inches.
But still, the dimensions will vary as it will depend on the size and style of the vinyl fences that are installed in your yard.
Are Vinyl Fences Durable?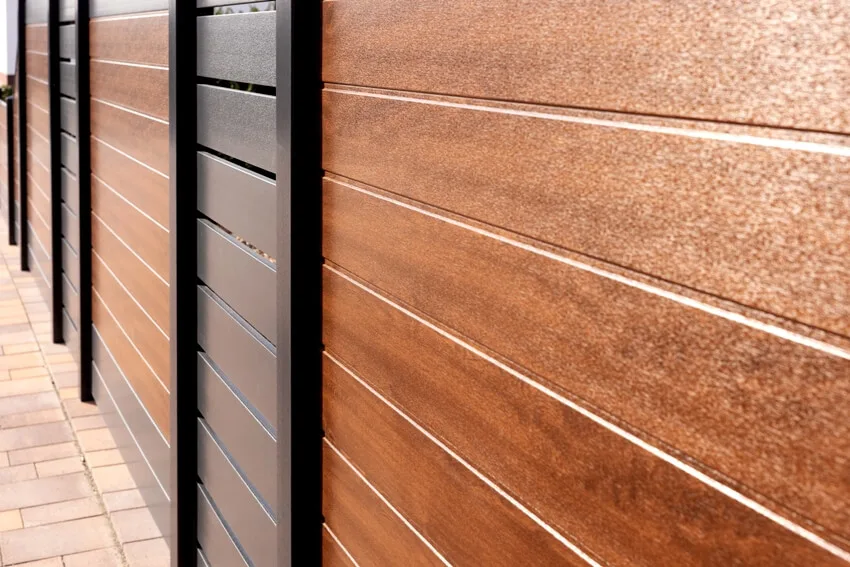 Indeed, vinyl fencing is one of the most durable types of fencing. It won't crack or split over time. It can even withstand moderate to high winds or rain. It does not attract pests such as termites and it isn't also prone to fungus.
However, extreme weather such as tornadoes can damage vinyl fences. Also, any powerful impact, such as strongly kicking a soccer ball towards a vinyl fence, can cause it to break. So, although it is durable, it is still recommended to take maximum care of it.
In short, any extreme or powerful impact, whether it is caused by human effort or weather, might damage vinyl fences. But in a nutshell, vinyl fences are highly durable – even more durable than wood fences.
How Long Does A Vinyl Fence Last?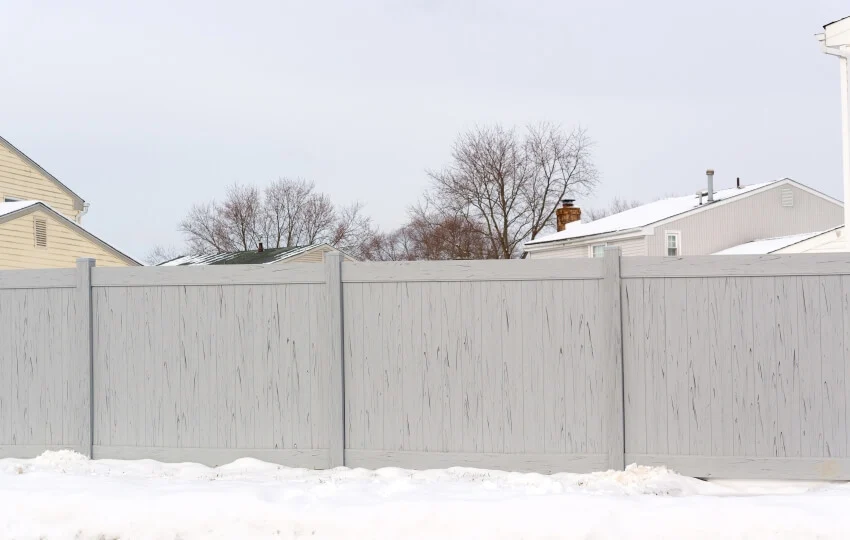 Longevity is one of the greatest assets of vinyl fences, and that is why the majority of homeowners are selecting them. The common lifespan of standard vinyl fences is around 20 to 30 years.
You can also check the warranty of the manufacturer to help you figure out the particular lifespan of your vinyl fences.
For more ideas like this, visit our gallery featuring popular fence designs for the home front yard and backyard.