These basement design software programs include the best free and paid options, key features, and the advantages they offer for designing the perfect basement room.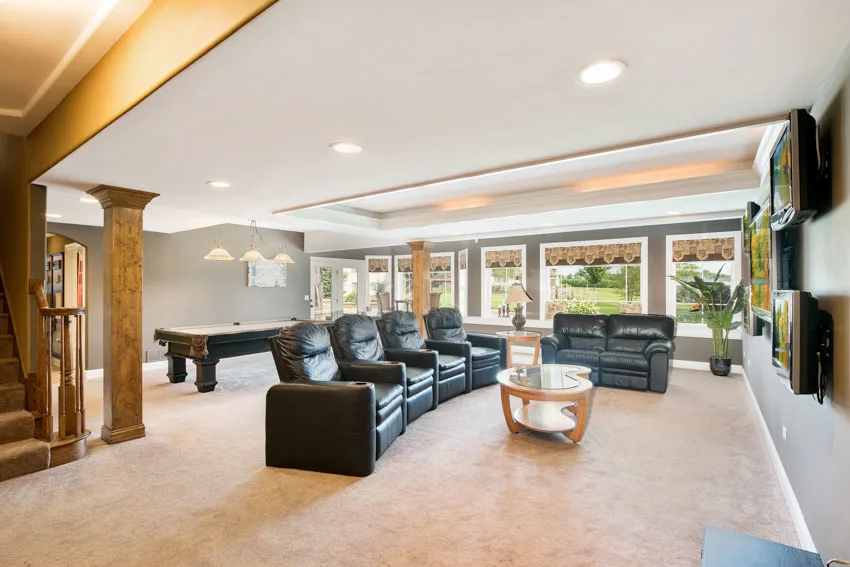 There are many design decisions to think about when embarking on a basement design project, just as there are with any major home renovation.
The possibilities for how a basement can be laid out are endless, from the layout to the finishing touches. Take advantage of today's technology and networking by utilizing tools like basement design software, which can help you save time, money, and materials.
But, when it comes to planning the layout of your new space, which basement design software should you use? A well-designed plan will make the process much easier and less expensive, whether you plan to finish your basement yourself or hire an expert.
We've compiled a list of 10 useful basement design programs that are useful for both amateurs and professionals.
Free Basement Design Software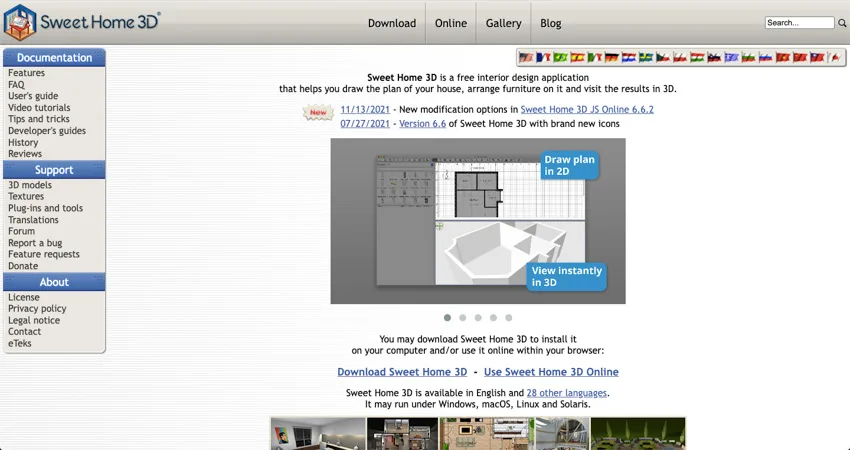 Affordable and Inclusive – Sweet Home 3D
If you're looking for an open-source and offline basement design software Sweet Home 3D is on the top of our lists.
As a free software app, it offers comprehensive tools that help you quickly draw your basement flooring ideas, arrange the furniture and visit the results in 3D.
You can plan and draw more than one level making it a great tool for designing other areas of the house.
Key Features:
• Drag and drop format.
• Photorealistic images and videos with a range of light sources.
• Tweak colors, textures, size, and orientation of your furniture, walls, floors, and ceilings.
• Import 3D models and export the plan to various formats.
• Available for Windows and Mac
You can use it for free at: http://www.sweethome3d.com/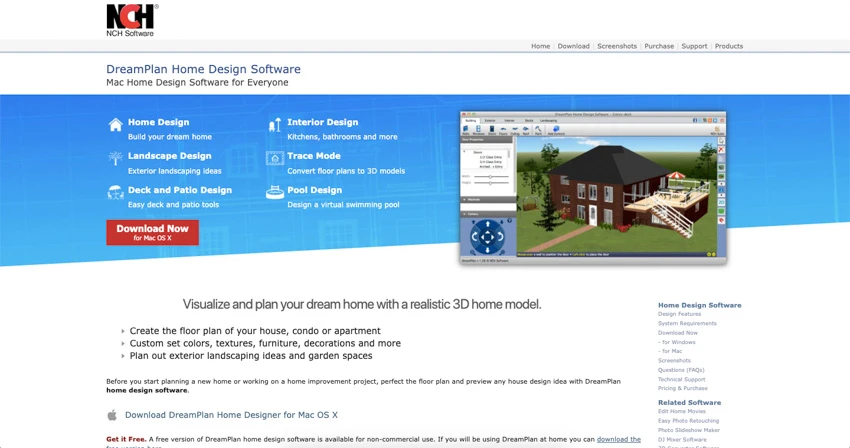 For Schematic Designs – DreamPlan Home Design and Landscaping Software
For a quick sketch and planning, this free basement design software is a great tool to start, especially if you're new to planning software applications.
Navigation is easy, and you can create, customize, and quickly switch between 3D, 2D, and blueprint modes.
Key Features:
• Terrain inclusion
• User-friendly interface.
• Downloadable components
• Multi-story design capability
• Deck and room inclusion
Use it for free at: https://www.nchsoftware.com/design/index.html
User-Friendly for Amateur Designers – Planner 5D
An excellent basement design software that homeowners and amateur designers can explore.
The free version holds 5,000 home décor items that you can incorporate in your design and complete it with the 2D model, different types of furniture styles furniture, lighting, and HD visualizations.
Key Features:
• Edit Components
• HD visuals
• Free but limited access to an in-app catalog
• Design basements from any angle.
It has a free version available for download at: https://planner5d.com/
No-Design-Skills Needed – RoomToDo
If you've never designed before or felt you lack the skills set, RoomToDo is a great free tool to start off to plan, design, or decorate your basement.
You can do both 2D or 3D views and switch between these view modes. Finishing materials and decorative objects can also be added to your design.
Key Features:
• Mobile capabilities
• Do 2D or 3D floorplan designs.
• Available library for furniture and décor components
• Save and share design projects.
You can try this software program here at: https://roomtodo.com/
Best Furniture Integration- Ikea Home Planner
Ikea Home Planner is Ikea's way of helping you reimagine your home, and it's not surprising that the furniture behemoth has entered the world of interior design software (and buy its furniture, of course).
Ikea Home Planner allows you to create 2D and 3D home design blueprints in your browser using any browser, including Chrome, Safari, and Firefox.
Although it isn't as sophisticated as the rest of the software on this list, it is completely free to use and adequate for creating simple mock-up plans.
Key Features:
• 2D and 3D home design capability
• Extensive Ikea catalog
• Rearrange components
• Available pricing for each piece of Ikea furniture.
You can try using this tool at: https://www.ikea.com/us/en/planners/
Paid Basement Design Software
See this Dream Plan Plus software design product at Amazon [sponsored link]
Intuitive and User-Friendly – Dream Plan Plus
From the basement to the top floor, you can use this software app in almost any home design and style.
The comprehensive features allow you to navigate your plan in a 360 degree or add snap grids to take a snapshot of your project and print them for your contractor or before heading the store for materials.
Manipulate color, textures and furniture, and even plumbing and save it into a photorealistic output.
Key Features:
• Photorealistic output
• An unlimited number of packages.
• 360-degree viewing of plans.
• Real-time update of design as you change your project.
Dream Plan Plus is available for download at its website: https://www.nchsoftware.com/design/index.html
For Amateur and Professional Designers – Sketchup Pro
This is among the best interior design software programs that cater to a wide range of user types. Sketchup is easy to use for beginners and, at the same time, a powerful tool for expert designers.
The popular application not only can design your basement but allows you to design almost any component or scene. From furniture to a city, Sketchup can give you give a quick sketch or a complete working plan for your basement.
Key Features:
• Customizable palette navigation. (e.g., English and Metric)
• Layer capabilities
• Comprehensive tools.
• Customize colors, textures, and lighting
• Supports 2D, 3D modeling and animations
Sketchup Pro is available for download here: https://www.sketchup.com/products/sketchup-pro
HVAC and Plumbing Design – SmartDraw
If you're looking for a convenient way to plan out your HVAC or plumbing layout without the complicated process of learning the interface, the subscription-based SmartDraw is a useful tool.
It is more of a diagram software that's a useful basement design software. Think flowcharts and floor plans. However, it does not include a 3D rendering or remodeling feature.
Key Features:
• Virtual tour features.
• Map out 2D floor plans with details.
• Smart formatting that adjusts your design automatically as you add, edit, or remove individual elements.
• There are over 70 different types of diagrams and 34,000 symbols to choose from.
• Works with Jira, Microsoft Office, and the rest of the Google Suite.
You can check out SmartDraw out at this site: https://www.smartdraw.com/
For DIY home enthusiasts: Home Designer Pro
By using Home Designer Professional, you can make a basement an affordable addition to your home.
This program will provide you with all of the information you require without the need to hire a professional, saving you money and time. This program will assist you in creating a plan that will allow you to build your dream home.
Key Features:
• 3D objects library
• View plan in live mode
• Editable framing components (e.g., joists, trusses)
• Specialized ceiling styles
• Print any view or size in 3D
You can use download this program here: https://www.homedesignersoftware.com/products/home-designer-pro/
Accurate lighting and shading – Cedreo
For advanced users, Cedreo is a powerful tool that professional builders and designers can explore. The 3D home design interface allows you to design in 2D and 3D floor plans.
One of the best features of Cedreo is the photorealistic renderings of your basement that help your clients visualize your design. The basement design software is subscribed-based and can be used not only for your basement but can design every room in your house.
Key Features:
• Accurate lighting and shading.
• Impressive photorealistic output.
• 7,000 customizable pieces of 3D furniture, décor, and building materials.
• Shareable file
• One-on-one onboarding, training, and customer support.
Download Cedreo at this link: https://cedreo.com/
Thanks to these software options, you can start working on your basement plans as soon as possible. See more related content in our article about modern basement ideas on this page.