Here's our guide to Okoume wood including what it is, what it's used for (like furniture & plywood), its properties & hardness, and how Okoume compares to wood veneer & mahogany.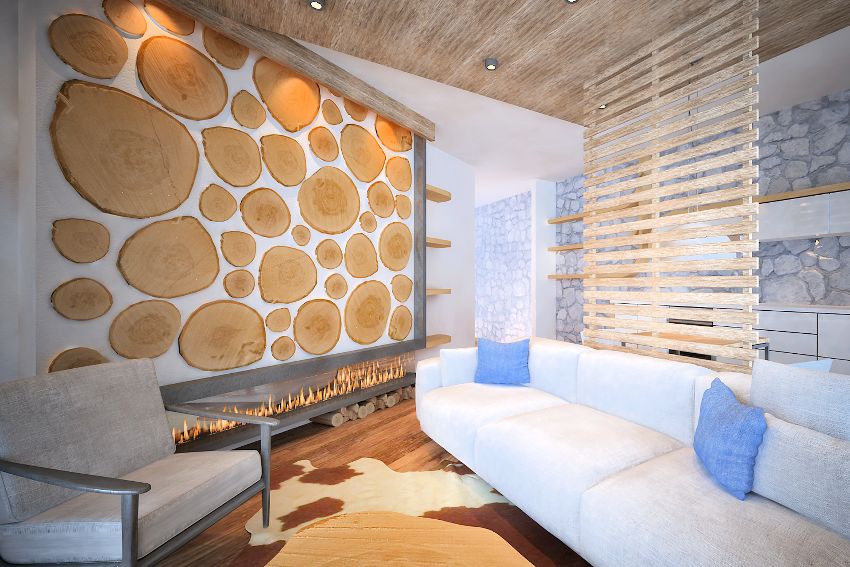 Wood is an excellent material you can explore when sprucing up and styling your home. The common go-to wood options are oak, pine, maple, cherry, and so much more.
And the truth is that it can be difficult when choosing a particular one to use for your home, especially since you would need to consider many factors that can affect the wood's performance and aesthetics.
While you can always go for what's common, you can also explore other less common options. One of these less common options is the Okoume wood, which is most often associated with mahogany wood.
What Is Okoume Wood?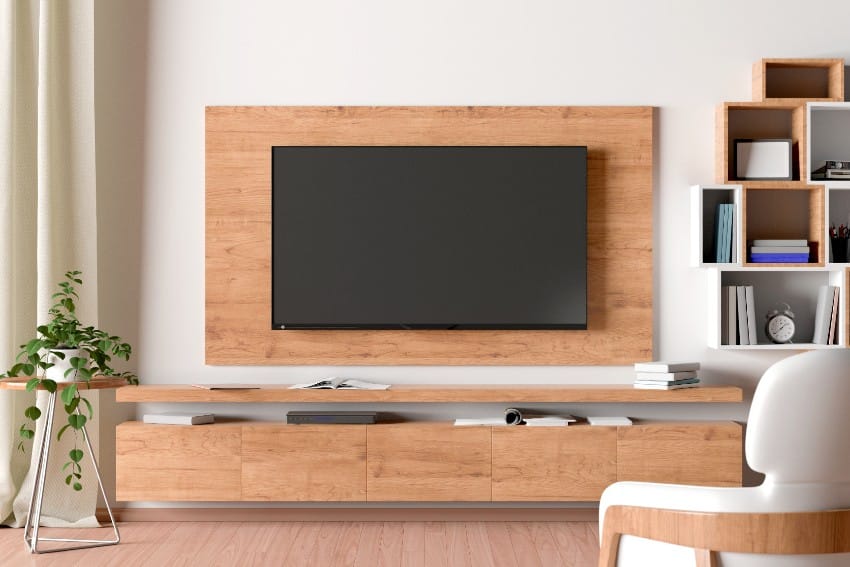 Okoume wood, Aucoumea klaineana, is a hardwood that comes from Africa's west coast, including equatorial Guinea, Gabon, and Congo. It comes from a large tree that can grow up to 50 to 60 meters in height and 2 to 3 meters in diameter.
It has a notable quick regeneration so it's sustainable and availability is not a concern. Many of the wood from this tree is exported to Europe and Asia in log form and its bark easily cracks and affiliates into thick and large elongated scales.
Okoume wood is also known as Okoume mahogany but it's not authentic mahogany. Also known as Uume, Zouga, Acoume, and Gaboon wood, it has a medium coarse texture and a low luster. The texture is created from the wood's regular grain and limited interlocked ones.
This uniform texture and straight grain are attractive and aesthetically pleasing to many homeowners. Without any special or characteristic odor, this hardwood is diffuse-porous with end-grain that has large pores without specific arrangement and order.
With colors ranging from light red or pink to red-brown, Okoume wood has a clearly distinct sapwood that you will easily see. The color is usually associated with the resin normally used for antiseptic and incense. And when it comes to toxicity and allergies, they are all quite uncommon but some may have experienced respiratory irritation, as well as in the skin and eyes.
The major downside with Okoume wood though is its durability and need for further support. So make sure to take into account this factor when deciding on choosing this particular wood.
What Is Okoume Wood Used For?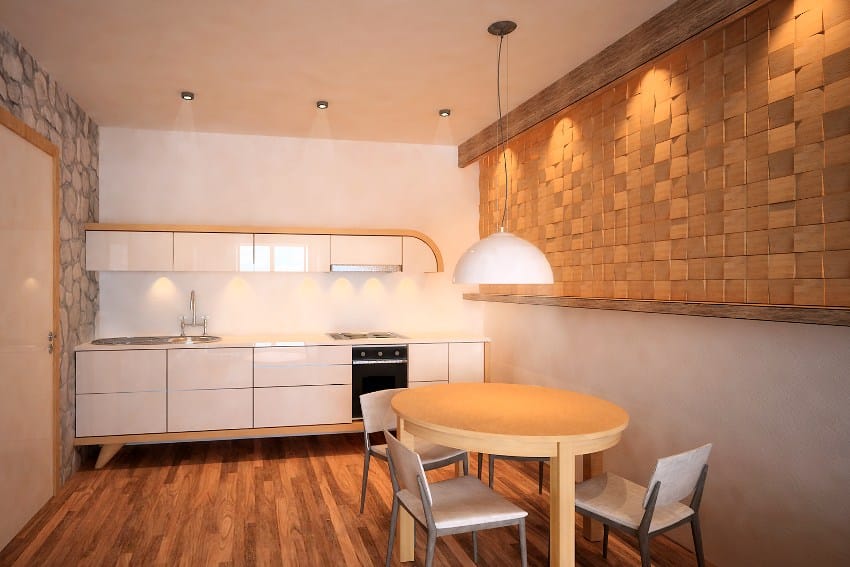 Okoume wood can be beneficial because of the uses you can apply with it. One of the main reasons why you don't encounter this wood option when sprucing up your home is that its application is actually primarily focused on marine applications. This is specifically used for boat building and Okoume logs are commonly used to make canoes.
Attractive and lightweight, Okoume wood is durable but not so hard that it can't be worked on. With its pink shade, you can use this wood to reface your kitchen cabinets.
And if you're fond of wood changing colors as it ages, this is an incredible option to try out. While Okoume wood starts with a pink color that turns light red to reddish brown as it grows in age.
With its weight, Okoume wood can be used for the light construction of the following:
• Carpentry
• Furniture
• Sports Equipment
• Cigar Boxes
• Packing Cases
• Musical Instruments
• Interior Millwork
• Interior Home Applications: Windows, Door Frames, Doors, & Wall Cladding
• Exterior Home Constructions: Cladding & Protected Window Frames
All of these applications are possible as long as the faces and wedges are well-sealed, considering this wood is not very durable and vulnerable to insects and fungi. The best characteristics of this type of wood though are the dimensions and straightness of the logs, as well as its low density and homogeneous quality.
Okoume Wood Properties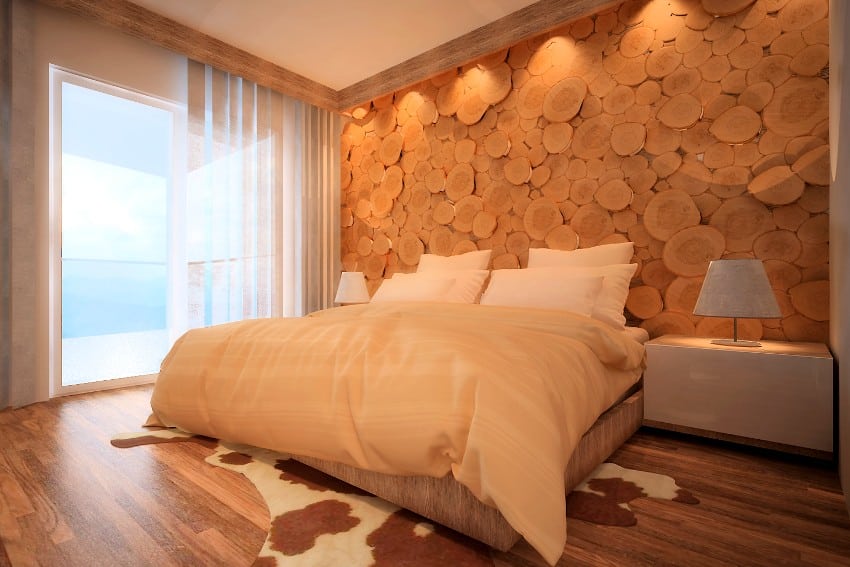 Okoume wood is an unusual wood option you can choose for your home since it's not a popular and common option for homeowners. But if you choose to explore this particular wood, it is vital to consider all of the wood's major properties and know what you're going to deal with in the long run.
Color
This African hardwood is often known as Okoume mahogany because of its pale red and pinkish brown hue. The wood starts out with a smooth and grayish look. As it gets old, it turns into reddish brown with grayish-pink heartwood (that can range from pale pink to light brown) and is scattered with brown, yellow, red, and white spots (due to lichens). And this light gray-pink color is what makes this worth a second look.
Workability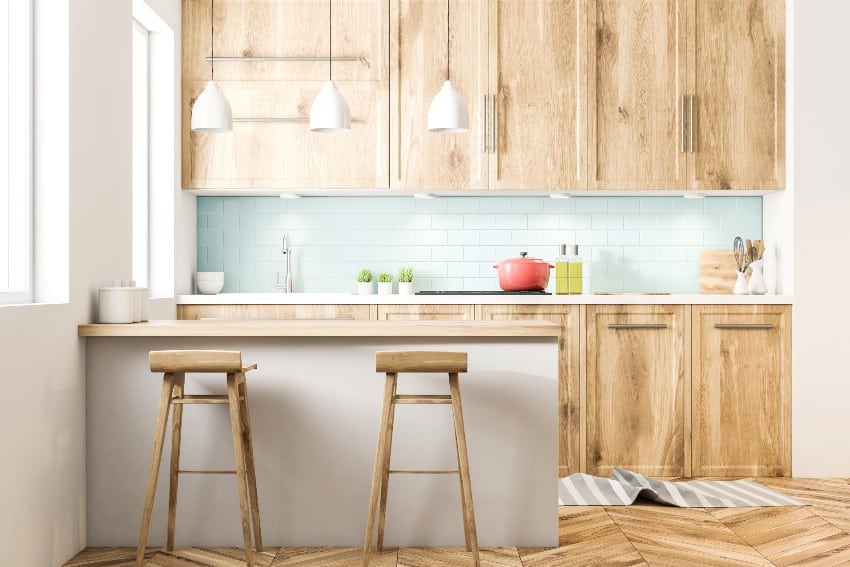 Okoume wood can be used in many ways from marine applications to home interior and exterior constructions. This particular wood though has high silica content, which is responsible for the blunting effect that many types of wood have when used with tools.
This means that when using tools on this wood, pre-drilling is required if you don't want to damage the tools that you're using, specifically on cutters. This also means that efforts on shaping and planing may lead to fuzzy and tear-out surfaces.
On a positive note though, Okoume wood finishes and glues well, and drying won't be a problem since it's easy and hardly has any defects. In addition to that, the wood also bends well, which makes it a better material for boat construction compared to the fir wood.
Stability
While Okoume wood may not the most durable hardwood option, it has good stability and does not easily split. This means that it can be used for machining and even with its interlocked grain pattern, the wood can be planed by using the right sharp tools.
Pricing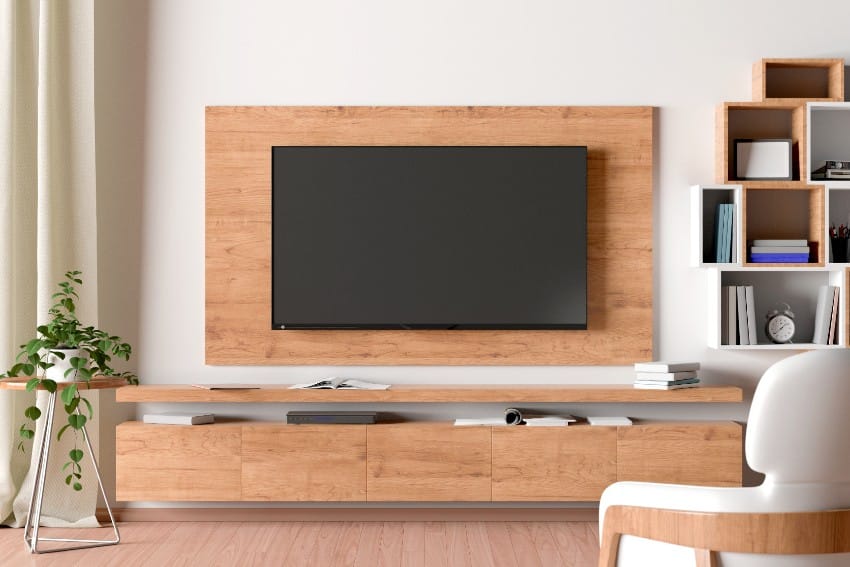 Okoume wood often comes in the form of logs and when it comes to prices, many factors will come into play, including the source, shipping cost, thickness, and core quality.
If you're intent on using Okoume wood but you have a limited budget for it, the wood veneer is the best option since it's not just more affordable but also more commonly available in the market, especially for an important hardwood option which is usually more expensive.
Okoume Wood Hardness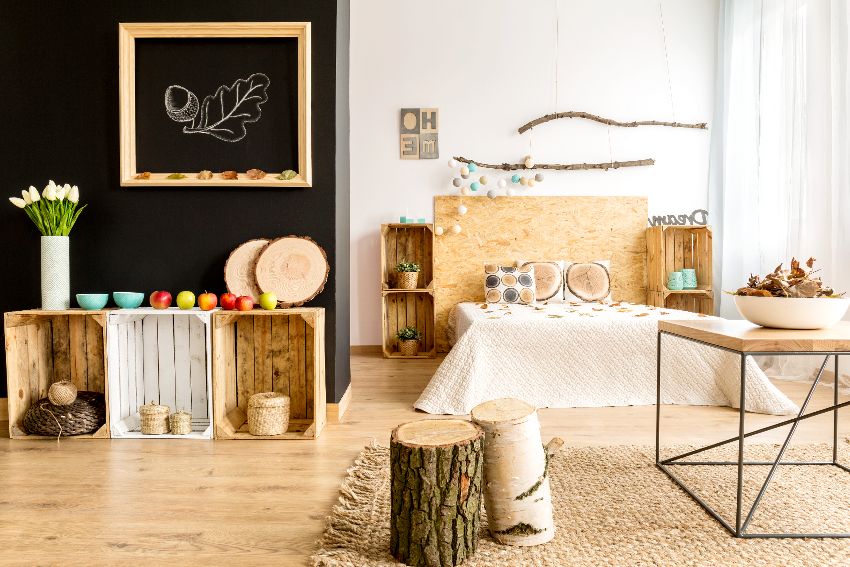 Okoume wood is not known for its hardness and durability and to be honest if you prioritize this factor, this might not be the best hardwood option for you. It has a Janka hardness rating of 400 lbf, which means that it is not a hard and sturdy wood.
In fact, the wood needs to be supported by an epoxy coating or fiberglass since the material is prone to rotting. It also is a class 4 Funghi, making the wood poorly durable.
If you choose this hardwood option, make sure that you know that it's susceptible to termites and is poorly permeable, which means that the application of treatment to seal the material may not be as strong compared to other types of wood.
And since you need to seal Okoume wood so that you can use it for other applications without worrying about moisture, epoxy and varnish can help with this protection.
You also have to be careful about fungi and termites since Okoume does not have good resistance against dry wood insects and when not properly sealed, they can easily destroy whatever you plan to do with this wood.
Okoume Wood Furniture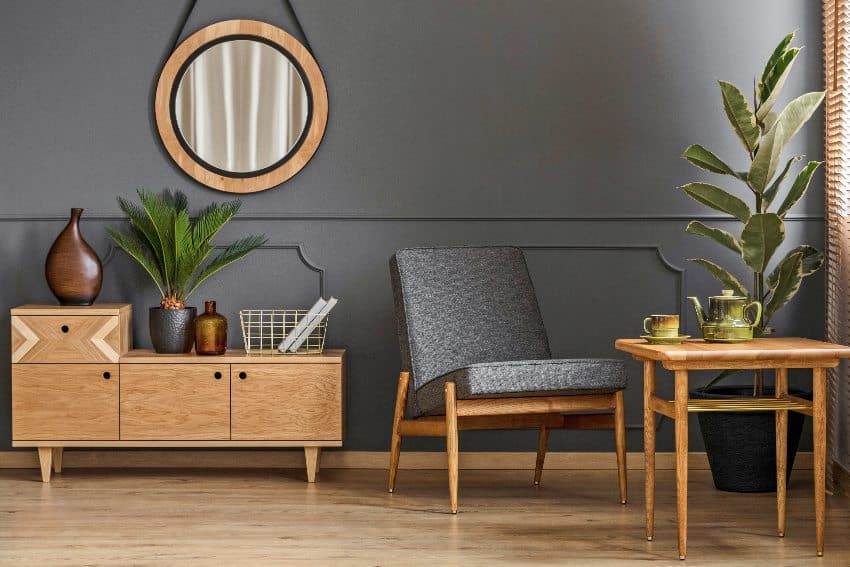 Okoume wood is not a popular material and it is even less used for wood furniture because of its issues with durability and resistance to exterior elements that can easily damage the wood.
If this particular wood is chosen for furniture such as cabinets, tables and chairs, many extra steps need to be taken to ensure that it's durable enough to function as what they are built for.
There are two ways to add support to this less durable wood. One is to support the wood with fiberglass, adding the durability of the glass to Okoume's durability. And the second one is to make sure that the material is properly sealed and protected from moisture and other damaging factors by using epoxy or varnish.
Okoume Plywood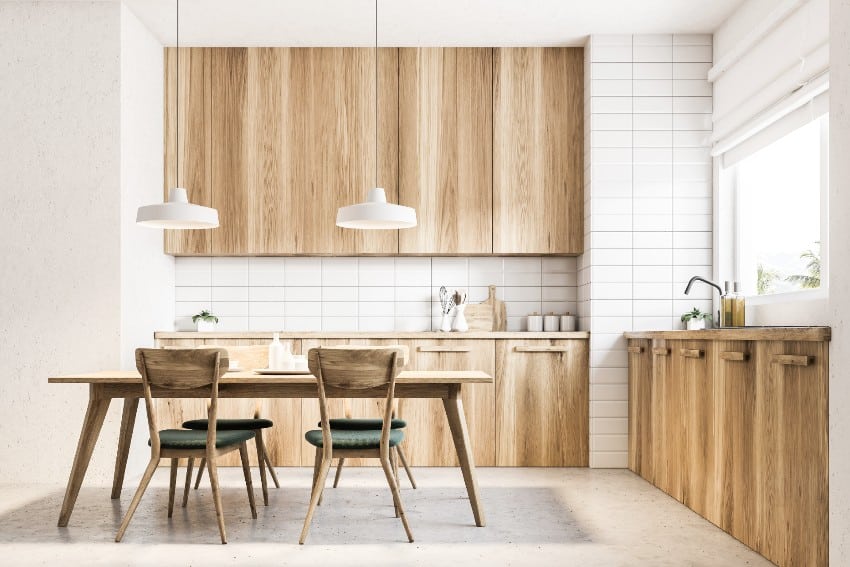 One of the common forms you can use Okoume wood in is plywood and while it may be more expensive compared to its log and veneer form. Okoume plywood is popularly used for marine applications, including the building of racing boats and decks, unlike logs that are used to create canoes.
In fact, when it comes to different types of marine plywood, Okoume is considered the lightest and strongest, especially since it comes from the hardwood evergreen tree.
Lightweight, Okoume plywood can also be used for furniture building, especially when it comes to kitchen cabinets, because of its attractive color and aesthetics. Usually, Okoume plywood can come in several thicknesses, from ⅛-inch to 1 inch.
This plywood is normally very soft and not pressure-treated, so make sure to take that into account when considering this material. In using this material though, you can use other hardwood plywood as its core to add strength to the Okoume wood.
Okoume Wood Veneer
Wood veneers can be great materials for your home considering the fact that they are comprised of thin slices of natural wood laminated and pressed onto thicker core materials, including MDF, particle board, or plywood.
This process leads to structural panels, which depending on the durability of the natural wood chosen can weaken its structure or strengthen it. In the case of Okoume wood, it is usually laminated or pressed onto fiberglass or stronger plywood, strengthening the material.
Okoume wood veneers are still considered real wood and the good thing is that it makes the material even easier to work with. They can come in rotary cut, rift cut, quarter sawn, and plain sawn, depending on what you need and prefer. They are ideal to be used for the exterior elements of your home, including cladding, windows, and door frames.
This particular wood is popular for being marine-grade plywood veneers. Okoume marine-grade veneers are usually covered in fiberglass or varnish to better support and durability and are easy to work with since they nail and glue well.
These veneers can be used for boatbuilding and for creating decks. And so if you're working on something similar that will require marine applications, Okoume veneers may be recommended.
Okoume Wood Vs Mahogany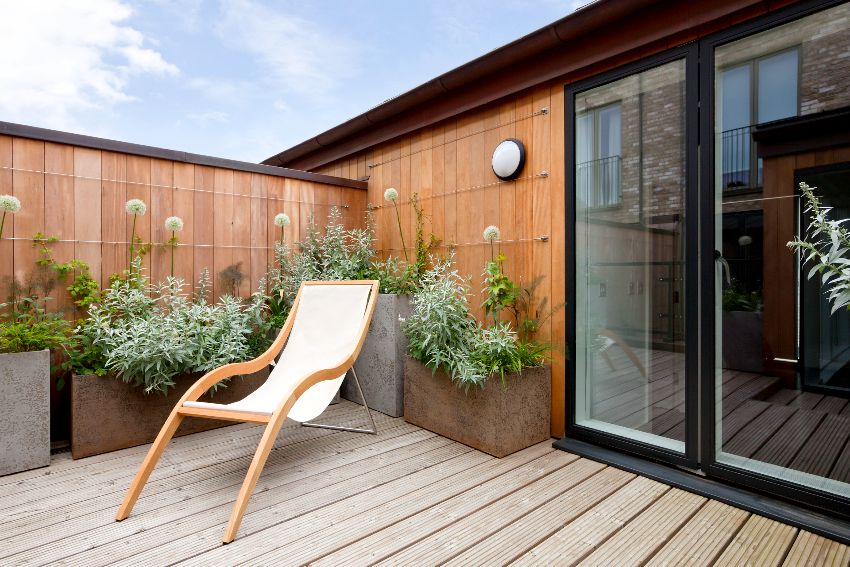 Okoume wood is sometimes known as Mahogany Okoume despite not being a legitimate mahogany species. In fact, the only closest thing that both types of hardwood have in common is their pink to reddish shades.
For a quick glance at the difference between Okoume wood and Mahogany wood, this table can help you.
| | | |
| --- | --- | --- |
| Characteristics | Okoume Wood | Mahogany Wood |
| Durability | Less durable & susceptible to external elements (termites, fungi, rotting, and moisture) so needs sealing | Durable and resistant to external elements and so won't need sealing |
| Stability | Good stability and does not easily split | Less susceptible to warping, swelling, & shrinking |
| Workability | Highly workable, easy to bend and glue but may lead to blunting tools like cutters | Highly workable and stains easily |
| Color | Light pink to reddish brown | Reddish brown to red sheen |
| Grain Pattern | Uniform straight grain with large pores | Straight and even grain |
| Pricing | Can come in high pricing due to shipping costs | High cost due to limited availability |
Both Okoume wood and Mahogany wood are attractive and aesthetically pleasing because of their color, making them an interesting choice for cabinetry and furniture making. The big difference though lies in their durability.
While mahogany wood is incredibly durable, less susceptible to shrinking and warping, and more resistant to moisture and termites, Okoume wood is the other way around. It is way less durable than mahogany and susceptible to rotting, as well as fungi and termite infestation.
This means that if you choose Okoume wood over mahogany, make sure you're ready to take care of its sealing as well as its required resealing and the costs that come with it after that.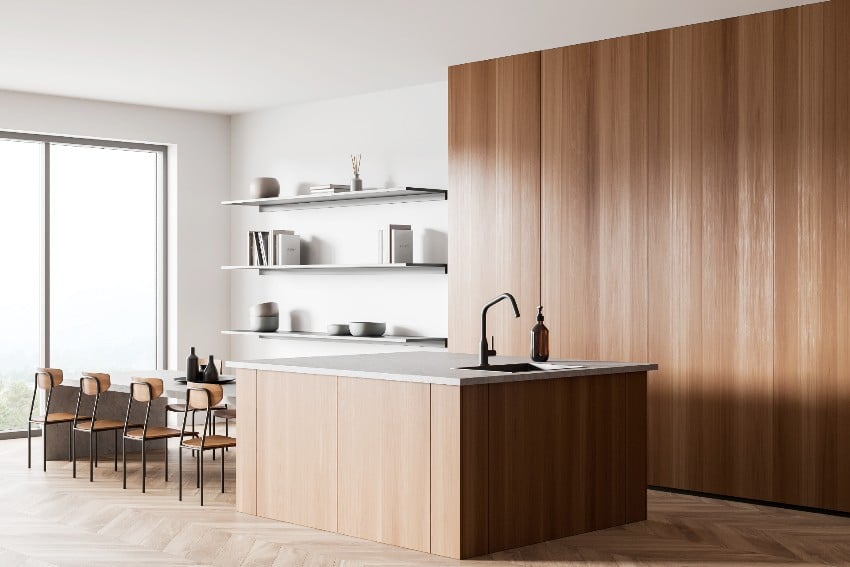 One advantage that Okoume has over Mahogany is the fact that they are significantly more affordable. Authentic mahogany can be extremely expensive since the wood is in demand on top of having limited availability in the market.
With Okoume, they are more available in the market and grow faster so it is a sustainable choice. You have to worry about the shipping costs that come with it since they usually come from Africa.
Visit our guide to Parawood for more related furniture uses tips and ideas.