These bamboo backsplash ideas include what it is, different designs, how to use bamboo inside a bathroom & kitchen, and if this material is a good choice.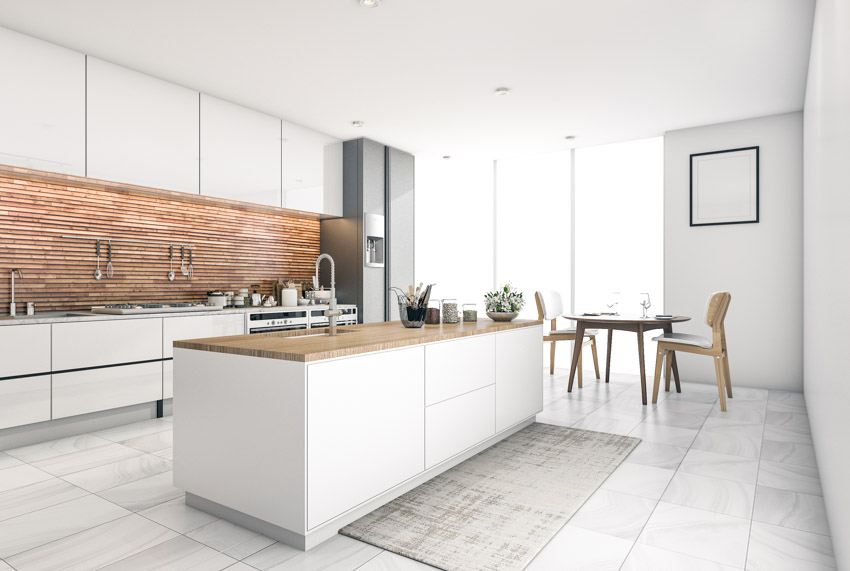 There's a lot to think about when creating or sprucing up a kitchen, from layout to appliances to color scheme. That's why we're concentrating on the most enjoyable aspect of the project right now: the backsplash, which refers to the material used on the kitchen walls.
Backsplashes may run the length of a wall, provide a focal point behind the stove, or hide the gap between the counters and cabinets. Then there's the vast universe of texture and color that they reveal.
Did you know that bamboo is one of the fastest-growing plants on Earth, and it can grow up to a new shoot every 20-40 days. It's also one of the most sustainable materials, making it an excellent choice for your kitchen backsplash. If you're interested in learning more about how you could use bamboo in your home, this article has all the information you need!
What Is A Bamboo Backsplash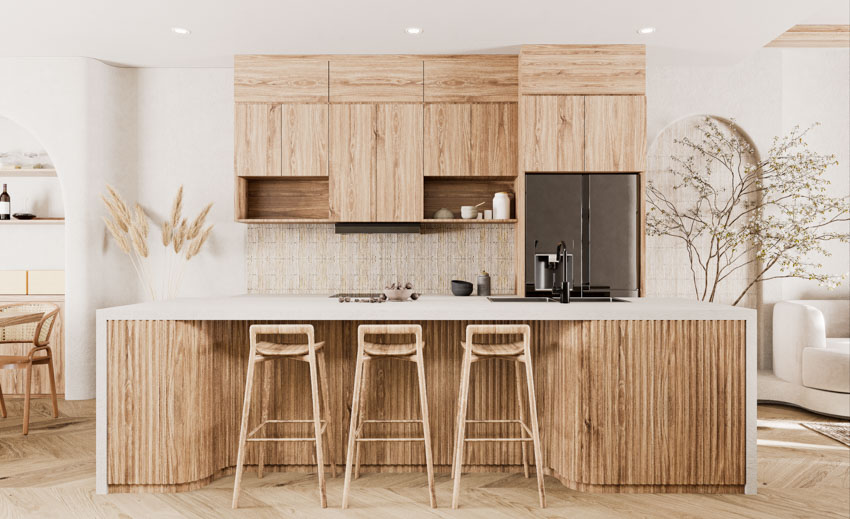 Everyone is talking about the new "bamboo" trend in home interior design. For a good reason too, it's affordable, eco-friendly, and looks great in almost any kitchen. It is an excellent way to introduce this natural element into your home at an affordable price. Not only that, but it's straightforward to install too.
If you're wondering what a bamboo backsplash is, it is a wall covering in the kitchen that you can make from natural fibers like bamboo or other materials. These types of backsplash are an additional decorative layer on the walls behind your kitchen cabinets. It provides an extra layer of protection from stains and spills and helps keep moisture away from the wall and dry.
Backsplashes are a great way to add visual interest to your kitchen for not much cost. There are many benefits of using bamboo in your home; it's cheap, durable, sustainable, and eco-friendly.
You will most frequently see kitchens with bamboo countertops or flooring. In addition you may find bamboo look-alike materials that can replicate the feel of real bamboo. some of these materials include porcelain, ceramic or glass tile.

Bamboo Glass Backsplash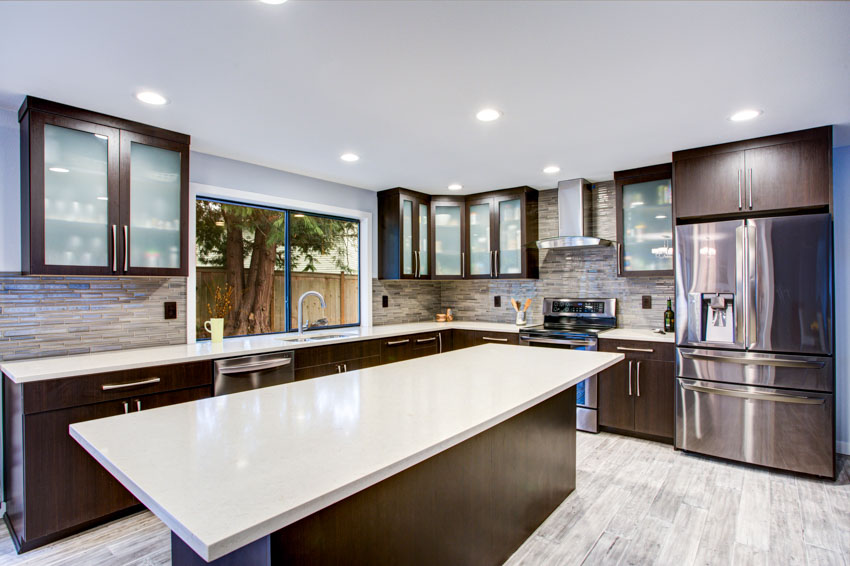 The backsplash is one of the first things guests see when entering your home. This small element can make or break a room's overall design and feel, which is why it's so important to get it right.
Whether you're staying on budget or prefer more natural home accents, bamboo glass types of kitchen backsplash may be the perfect choice for your next home project.
The bamboo glass backsplash is an affordable and easy-to-install alternative to ceramic tile. It looks just like natural tile but with the added benefit of being incredibly durable and easy to clean.
Bamboo Tile Backsplash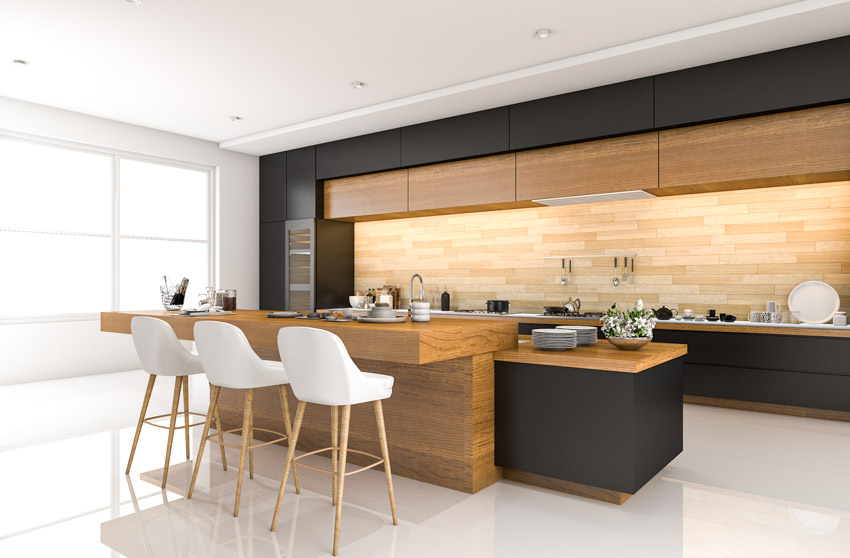 With the beige glass tiles of bamboo backsplash, you can bring the sensation of contemporary and earthy bamboo into your kitchen. Soft and neutral hues enhance these sleek and contemporary tiles' unusual texture and polished surface. The bamboo tile backsplash is ideal for contemporary kitchens since it combines any color scheme.
Another current trend is to arrange the tiles in abstract patterns, such as waterfall linear tile backsplashes and bamboo tile backsplashes. You may create the abstract effect of bamboo or water flowing over your backsplash with the appropriate color choices.
Bamboo Mosaic Tile Backsplash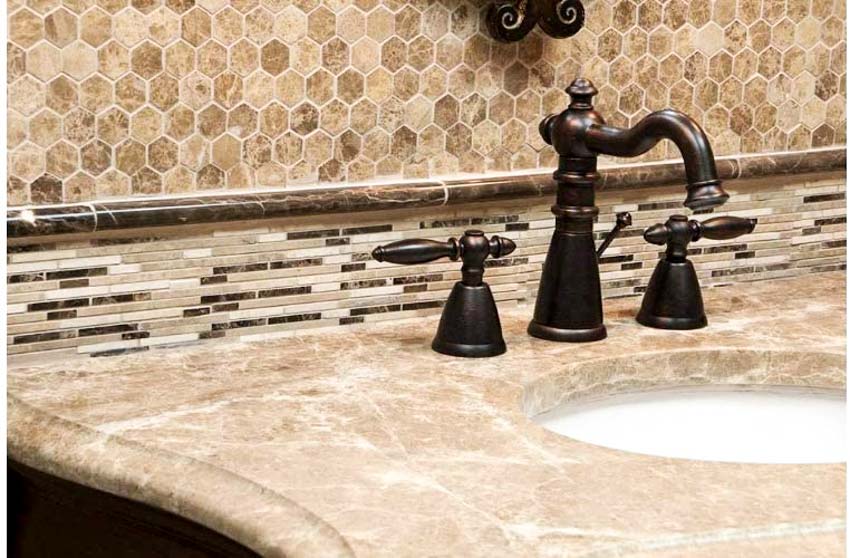 See this bamboo tile set at Amazon [sponsored link]
Bamboo is an eco-friendly material that is perfect for kitchens — or any room, for that matter — because it's durable, waterproof, heat resistant, and so much more.
With brilliant white marble and beige travertine pieces, bamboo mosaic tile lends a refined sensibility to the surroundings. The tile's color harmony is adaptable enough to work in various design situations and provide a timeless look.
The bamboo mosaic tile looks lovely as a backsplash in practically any color kitchen or bathroom. You can also design them as an accent strip in a backsplash blended with different materials and colors.
You may use bamboo stick tile on various surfaces, including outdoor and indoor walls, floors, fireplace surrounds, and statement walls. See our gallery of bamboo flooring on this page.

Bamboo Wood Backsplash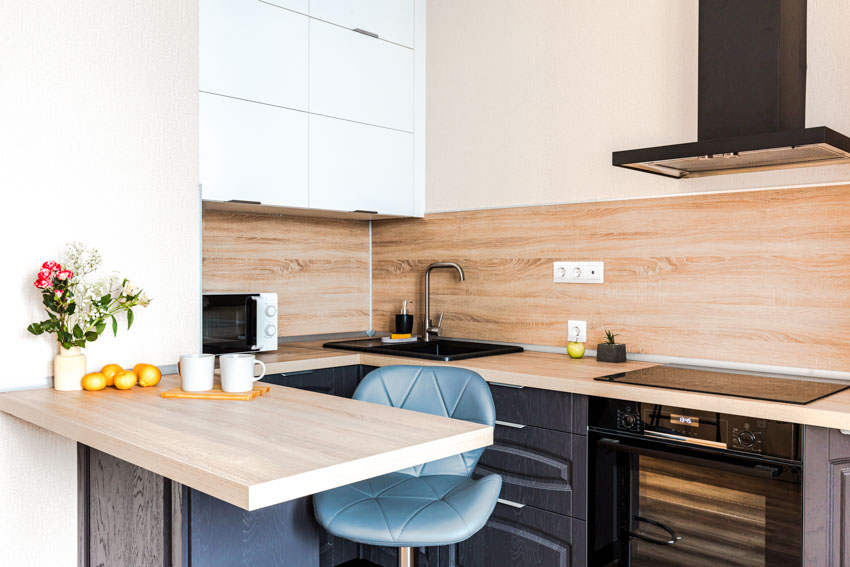 Bamboo has among the most distinctive and straight types of wood grain patterns. It often shows the stalks' distinctive nodes or knuckles. Bamboo grain is straight and may be oriented horizontally or vertically.
Bamboo wood backsplash, with their straight grain and light color, may be just what you need to renovate or beautify your home, particularly your kitchen.
Despite being softer and lighter than other hardwoods, it is resistant to chipping, dents, and cracks. These wood backsplashes have a naturally warm and neutral tone, giving your kitchen a fresh and friendly feel.
Peel And Stick Bamboo Backsplash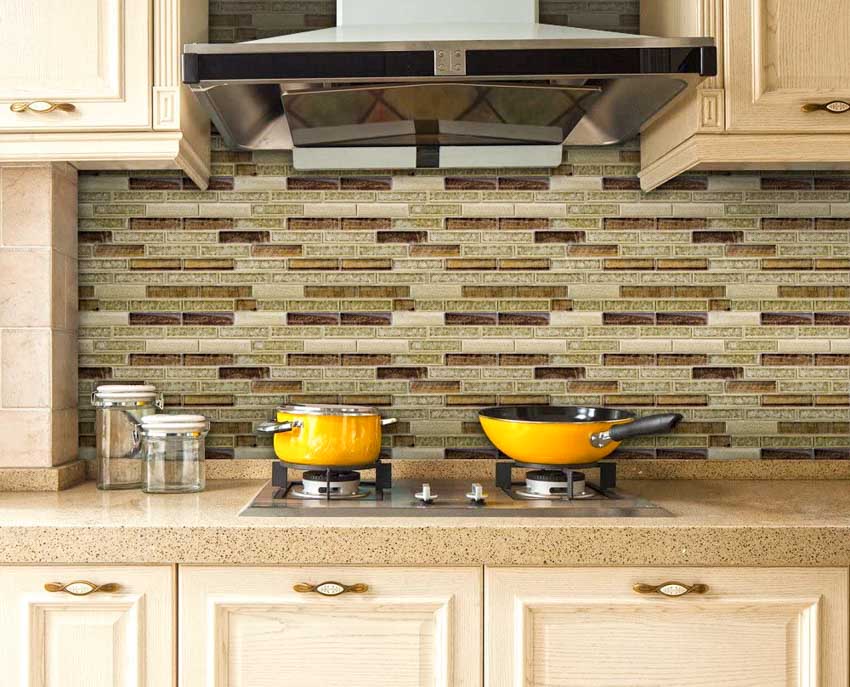 The tall bamboo stems from a peel and stick bamboo backsplash immediately add height and flair to any room. This design will radically enhance your space, whether you use it in a bathroom, living room, or kitchen. You can use this powerful design tool, printed on high-quality vinyl, to add an organic touch from the tropics to your house.
A peel and stick bamboo backsplash is simple to install and may be used as a shelf liner or to create new finishes and effects on some types of furniture styles and accent walls.
It adheres to any smooth, flat surface, making it ideal for DIY projects. However, you should not use it on textured walls; only a smooth, dry, painted surface should be used.
Bamboo Backsplash Bathroom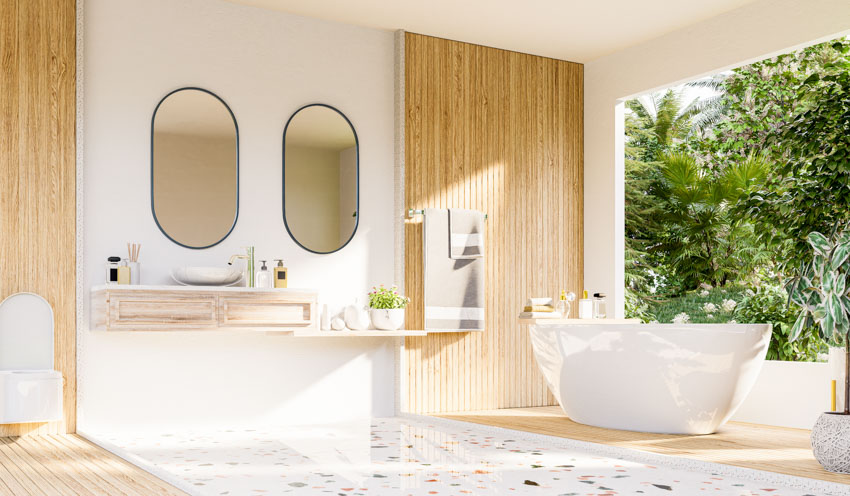 The bamboo backsplash is a great way to add color and texture to your bathroom. Bamboo is a very soft wood that looks great when used in a backsplash, but it will also help keep the cold out during winter.
You can find bamboo products at your local home improvement store or order them online. Make sure you choose a product made from 100% bamboo because other kinds of wood might not be as effective at keeping water out of your sink area and making the room more comfortable.
Is Using A Bamboo Backsplash A Good Idea?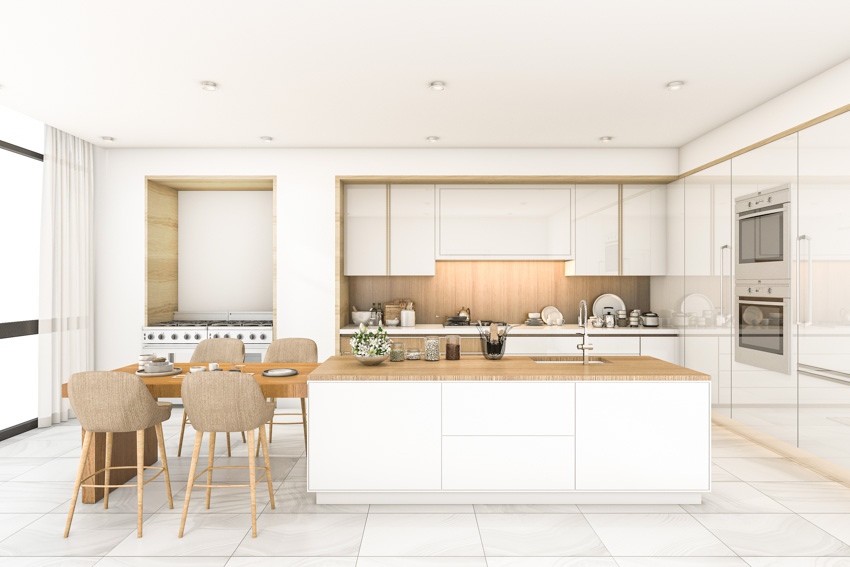 The short answer is yes! Bamboo is an excellent material for a backsplash, especially if you want to add some natural beauty and earthiness to your space. It is also an excellent choice for people who want a sustainable option regarding their kitchen materials.
The bamboo walls are an excellent choice if you're looking for ways to save money on your remodel or want to add some color and texture to your kitchen. The natural look of the material will blend perfectly with your existing decor, and it won't get stained or damaged by water.
And finally, as a bonus, bamboo is also one of the most beautiful materials available. When used as a backsplash, it will look like you spent hours hand painting every inch with intricate patterns and designs that bring out the beauty of your kitchen decor.
See more related content in our article about tongue and groove backsplash on this page.