Here we share our tongue and groove backsplash picture gallery including what it is, best types of wood, and differences from shiplap, beadboard & board and batten.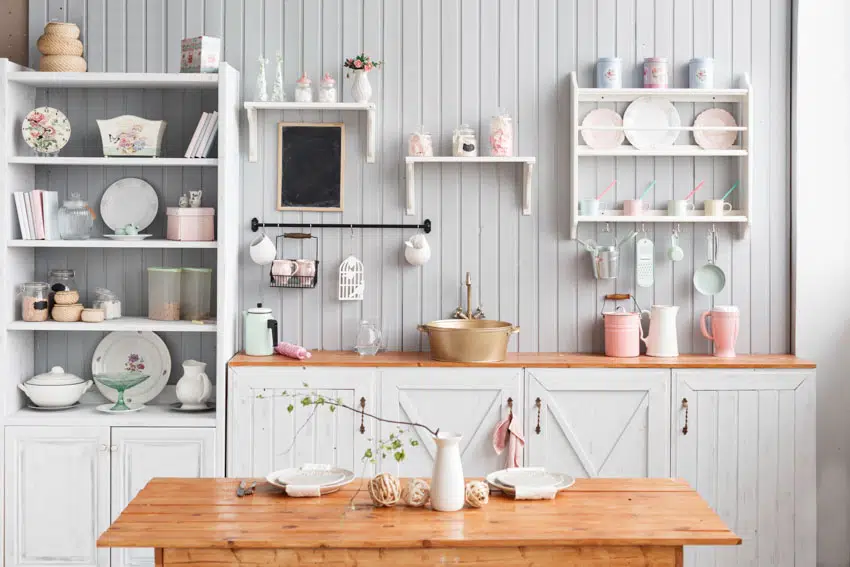 If you're looking for an affordable, easy, and quick spruce up in your kitchen that requires little maintenance, a tongue and groove backsplash may be the update you are looking for.
The T&G backsplash is an entry-level DIY project that will simply require you to cut to fit the boards and snap them into the place. In order to secure the tongue and groove planks, a construction adhesive can be easily applied.
What Is A Tongue And Groove Backsplash?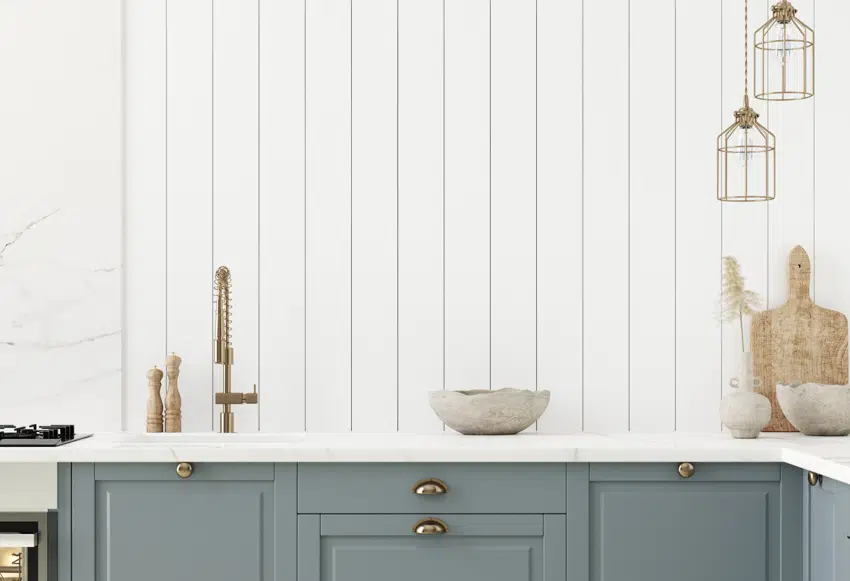 A tongue and groove backsplash are panels laid out either horizontally or vertically and are installed and snap-into-place using a T&G joint. They are typically glued to secure the backsplash panels. You'll also find tongue and groove panels that are scratch-resistant, so you don't have to worry if you have a busy kitchen.
The T&G planks are simple to install and may be bonded to walls right away. They're ideal for renovating bathrooms, kitchens, living rooms, and any other interior living spaces. A scratch-resistant coating is included on these panels.
Like a laminate floor, interlocking wall panels improve the aesthetic of a place by providing a durable finish. Your tongue and groove backsplash can be installed vertically or horizontally.
Traditional T&G joints were carved with matched wooden planes. These planes were sold in pairs and ranged in thickness from 1/4 to 1-1/2 inches. One plane would slice the tongue, while the other would slice the groove.
In today's small shop, the tongue-and-groove junction is most often machined with a router or router table supplied with a pair of matching bits. The matching bits work in the same way as ancient wooden planes did, but with less effort. This joint can also be made with a table saw.
What Wood Is Best For Tongue And Groove Backsplash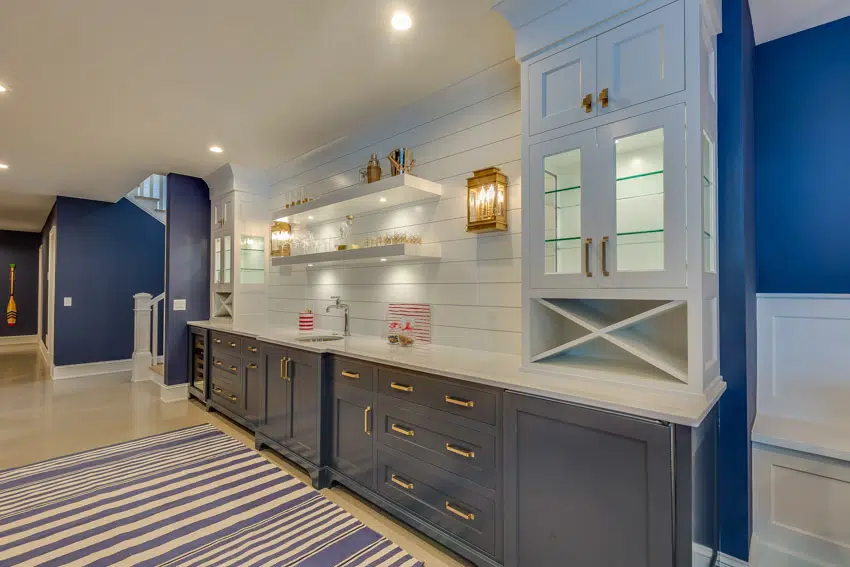 The best wood for tongue and groove backsplash is white cedar because of its work-ability, particularly the eastern white cedar, as it also has a low shrinkage rate. The softwood can be easily worked by hand and using machine tools.
Aside from being a stable material, tongue and groove types of kitchen backsplash made of cedar woos are great for areas where you prepare meals because of the natural oils that are able to resist rot and repel insects. Cedar wood also ages beautifully where the common pinkish-red or purple tones turn to silver or gray coloring.
Difference Between Tongue And Groove And Shiplap Backsplash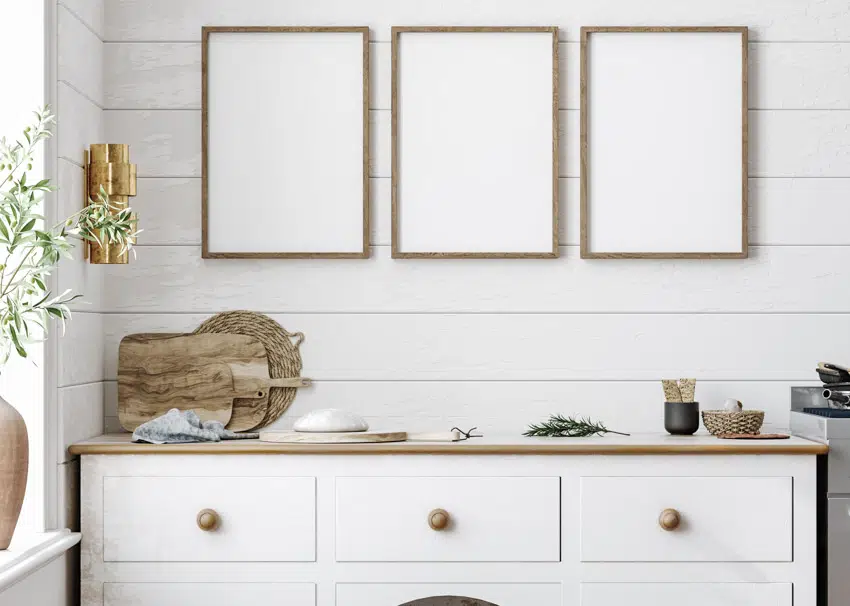 At first glance, the tongue and groove and shiplap backsplash visually appear quite similar, but the main difference lies in the profiled edge.
Notice the sectional profile that is looking straight at the edge of the plank, and you'll notice the difference right away. The tongue and groove section will have a small projection from the center that will perfectly lock to the other plank's corresponding indentation.
Meanwhile, the shiplap plank will have a small L-shaped notch that will fit the receiving plank with the inverted L-shape; the planks are lodged together like little steps.
The shiplap planks that slightly overlap are called the rabbet joint. Both tongue and groove and shiplap backsplash can have a slight bevel along the edges but are more common with shiplap connections.
Paneling in both forms is available in a variety of materials. Shiplap and tongue and groove boards come in wood, metal, fiber cement, and vinyl, but they're more commonly used for the exterior siding than interior décor.
Shiplap and tongue and groove planks are mostly made of wood. If you want to paint the final paneling, as is most common in today's decorating trends, using affordable pine planks will save you money. If you're on a tight budget, plywood will suffice. A more pleasing variety of wood, such as cedar, may be better if you plan to keep the wood paneling unpainted.
What Is Cheaper Shiplap Or Tongue And Groove?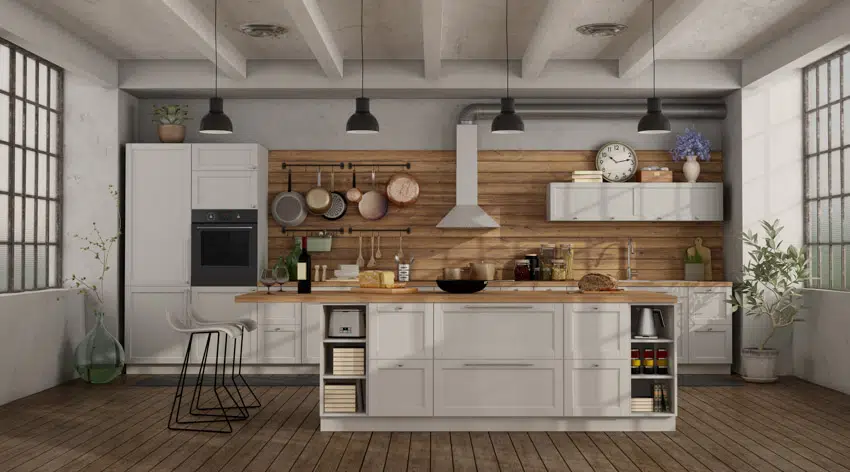 Generally, you'll expect to pay more for your tongue and groove planks since it costs more to manufacture compared to a shiplap backsplash. Though labor costs are higher with shiplap since it requires more work to level the planks flat, if not installed properly, shiplap can warp.
Another factor to consider is the material used. A plank made from real wood will naturally cost higher than PVC versions.
Shiplap wood costs between $2.50 and $7.00 per square foot for genuine wood boards. Pine and cedar species are the most popular woods used for wood panels. Prices range from $2.50 to $4.00 per square foot, depending on the wood. Cheap pine boards are acceptable if you plan to paint over the woods.
Is Beadboard Tongue And Groove?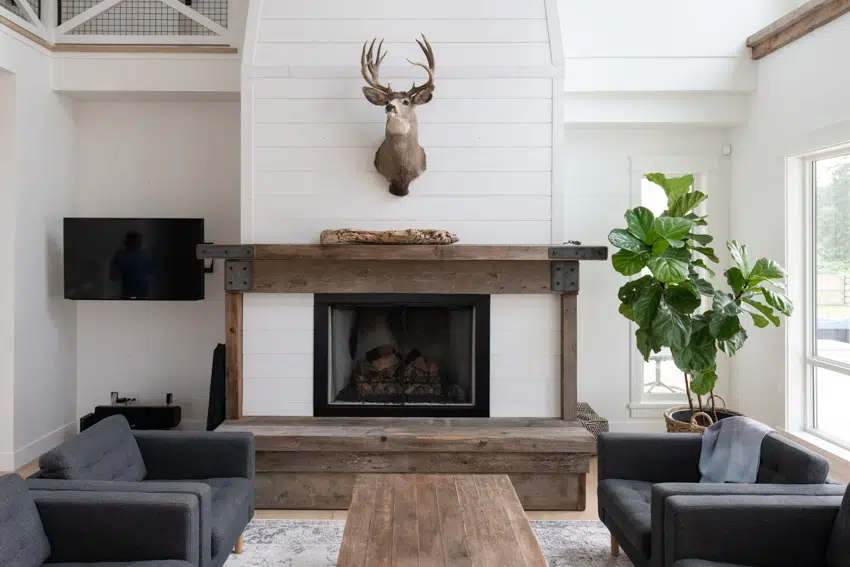 Beadboard is a type of tongue and groove paneling feature or design. Tongue and groove assembly is used on beadboard planks, which means one side has a tongue.
The said projection spans along the length of the plank, and the other side have a similar groove. This generates interlocking reinforcement that maintains the boards flat and even when fitted side by side.
You'll almost probably have to cut pieces down to size because beadboard is typically delivered in long strips. Take measurements and lay out your idea before gluing to ensure that you'll be pleased with the final product.
Don't be hesitant to use paint or stain to freshen up the look. Dark gray and subtle turquoise are both excellent possibilities if you want something other than white.
A variety of distributors sell board and batten in a variety of widths and materials, including natural wood, composite, aluminum, and vinyl. Remember that board and batten is not building material, and the materials you use might have an impact on the final look.
Is Board And Batten Tongue And Groove?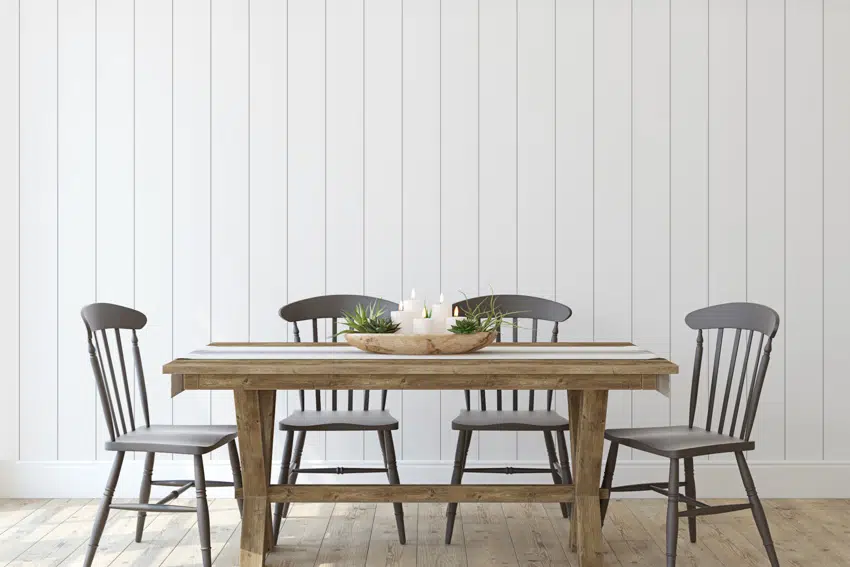 Traditionally called barn siding, the board and batten is a type of paneling layout where the wide boards, typically having ½-inch wide, serve to cover the joints between the boards either horizontally or vertically.
The battens are mainly for aesthetics if you want to cover the in-between of the panels. The board and batten boards can be made from synthetic and natural lumber. Cedar is a favored option due to its work-ability, while other types of wood species, such as pine, can easily crack.
Can You Tile Over The Tongue And Groove Backsplash?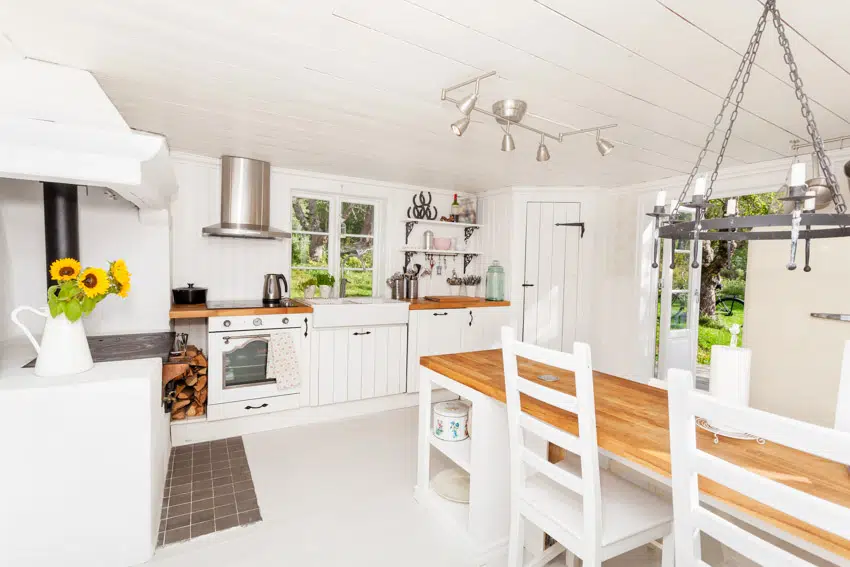 Yes, you can tile over a tongue and groove backsplash as long as you have a strong adhesive that will hold on to the plank material, but it is advisable to remove the planks instead. This is easier for wood versions as synthetic T&G backsplash has a shiny surface that can't hold on well.
You can also install a ¼" tile board over your tongue and groove backsplash before placing the tile so you can have a flat surface for the tiles to adhere to.
See more related content in our article about beadboard kitchen backsplash on this page.