The essential guide to ADU designs including what it is, different types, how to build it, how much it costs, and various contractor hiring tips.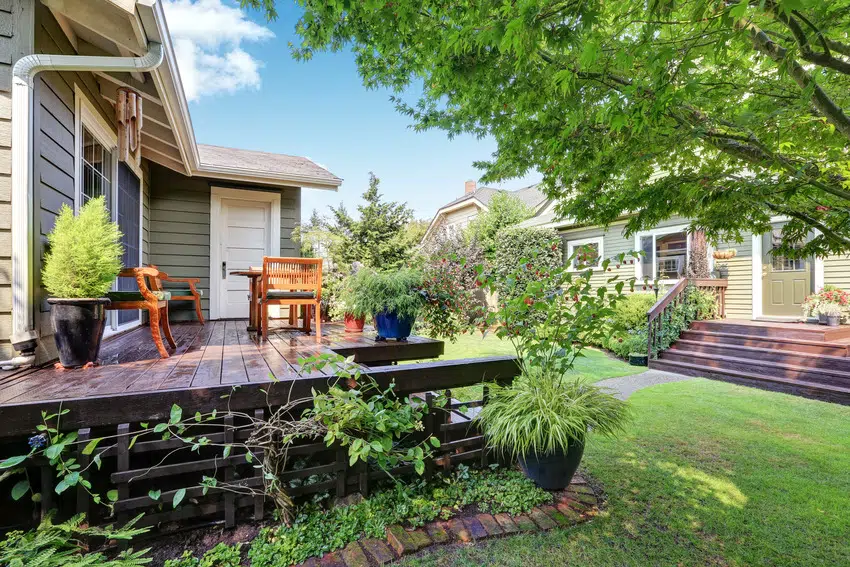 ADU is the acronym for "Accessory Dwelling Units". This terminology is a part of an architects' professional jargon. The concept of an ADU has been around for sometime under other names such as backyard cottages, guest houses, granny flats, in-law units and others.
ADUs have become increasingly popular especially in the context of the global pandemic. Since a vast majority of people are working from their homes, they are finding more ways to revamp and enhance the functionality of their houses.
The idea of adding an extra structure in your outdoor or indoor space such as constructing a gym, home office, or hangout area made ADUs very interesting and attractive to numerous homeowners.
But what exactly is an ADU? How does it work? Read on to know more about various ADU designs in this article.
What Is An ADU? (Accessory Dwelling Unit)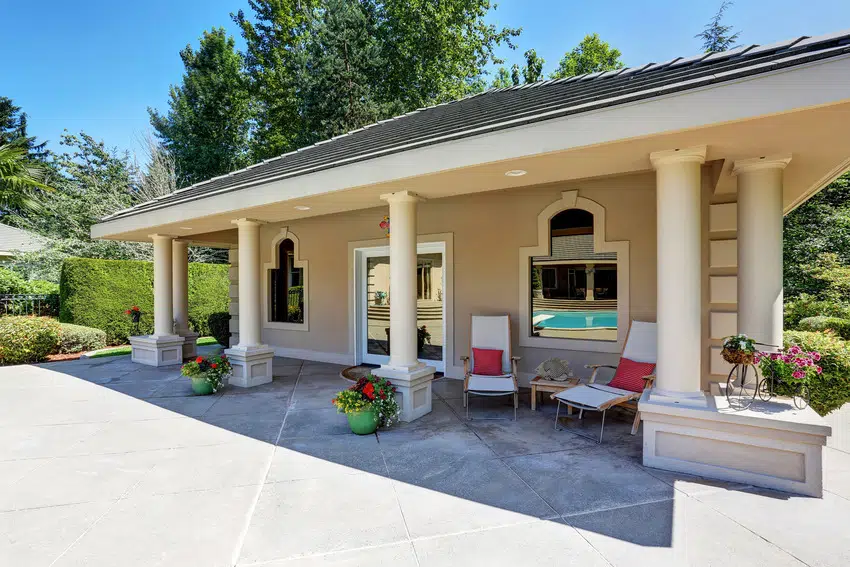 An ADU or Accessory Dwelling Unit is a self-contained construction that serves as a single-family house on your current property. The measurement of a standard ADU ranges from 600 square feet to 1,200 square feet.
It's a very simple and effective concept that is constructed in a separate small area that dwells on the same ground as your main house, like a small house in the backyard. Or it can also be attached to your main residence like an apartment that's built over your garage.
This makes it ideal for guests, extended families, or people who want to add a rental space in their house for supplementary income.
Every ADU is a part of the same property as the main house. It can't be sold or bought separately. Furthermore, the owner of the ADU is also essentially the owner of the main house.
Types Of ADU's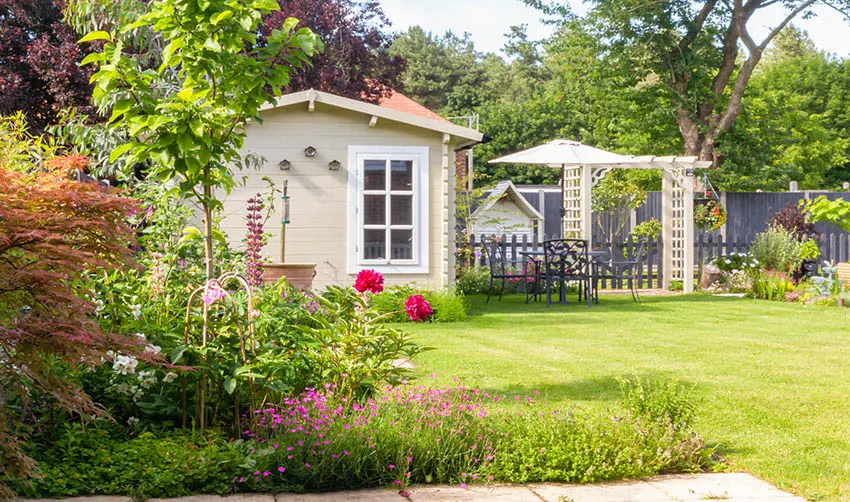 Here are the most popular types of ADU designs you can use to enhance your home.
Interior ADU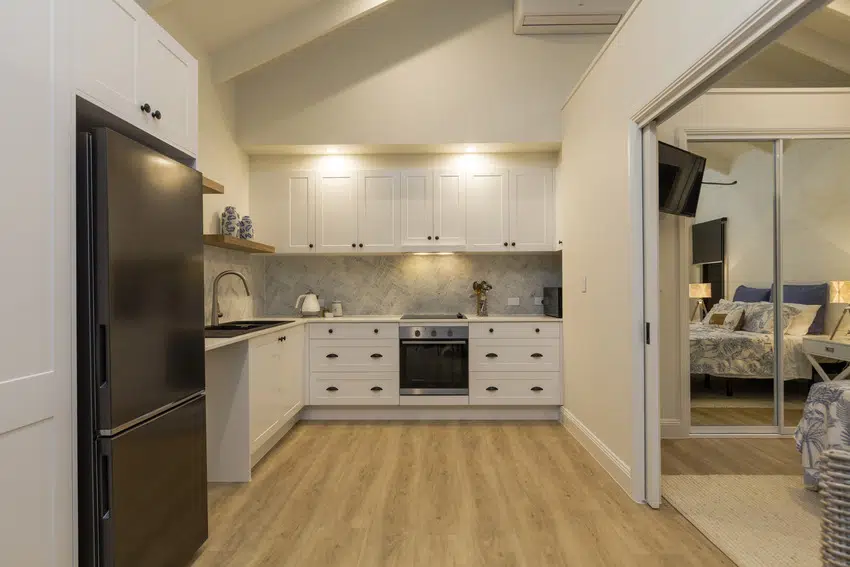 An interior ADU is situated in the main residence. It's mainly constructed from your current converted space, which is usually a basement or an attic. See the different types of attics here.
This is especially advisable if your house has two main entrances and you have extra interior space to spare.
Attached ADU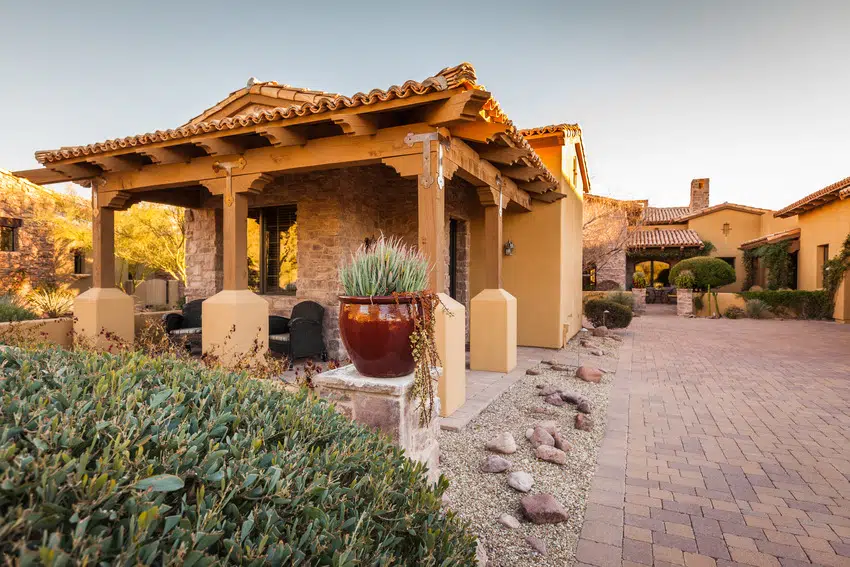 An attached ADU is usually attached to the rear or side part of your main house. This can also be built on top of your garage.
This is an ideal option for homeowners with extended families. It can also be used as a rental space so you can earn extra income.
Detached ADU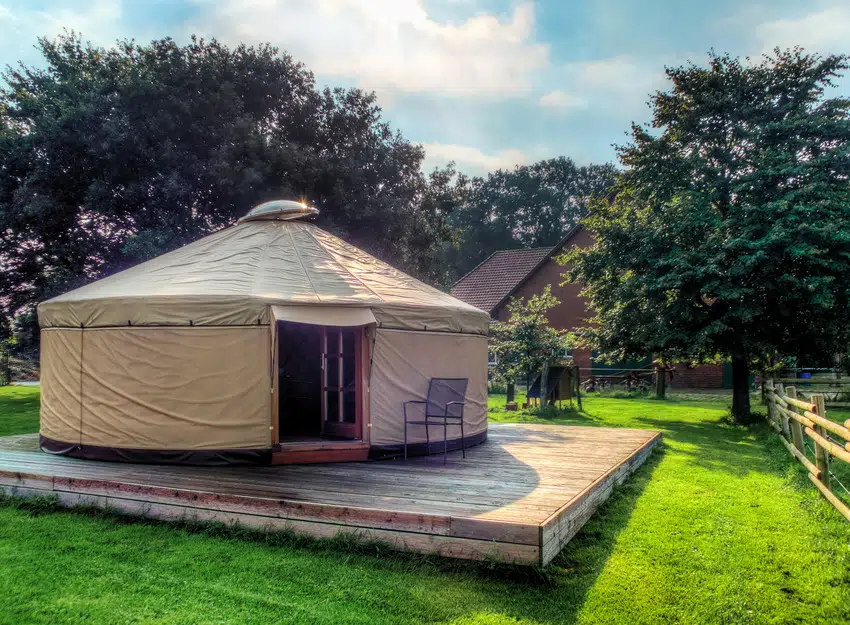 This type of ADU is a standalone construction that's separate from your main house. A detached ADU can be constructed as an entirely separate living space.
It can also be built over your current accessory construction like a detached garage. This is one of the best ADU designs options if you want to add a rentable space to your property.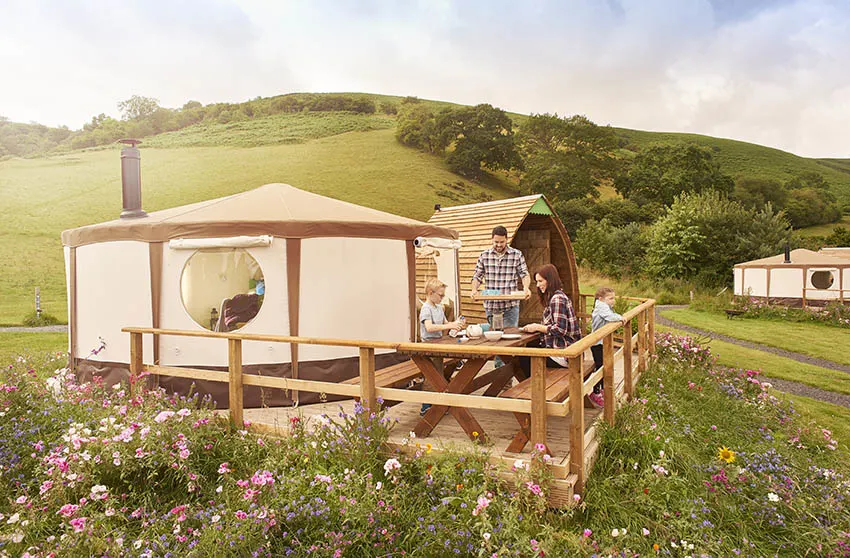 Many popular backyard units rented out on AirBnB are yurt kits that are inexpensive and can be installed within a couple of days.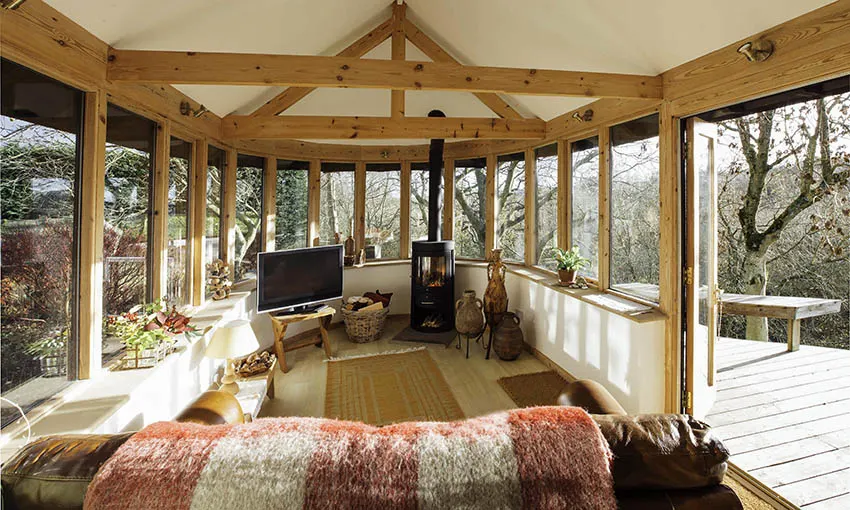 Freestanding cabin structures can also be used as an ADU. The one show above is wired with electricity and comes equipped with a wrap-around deck, walls of windows and wood burning stove.
Backyard ADU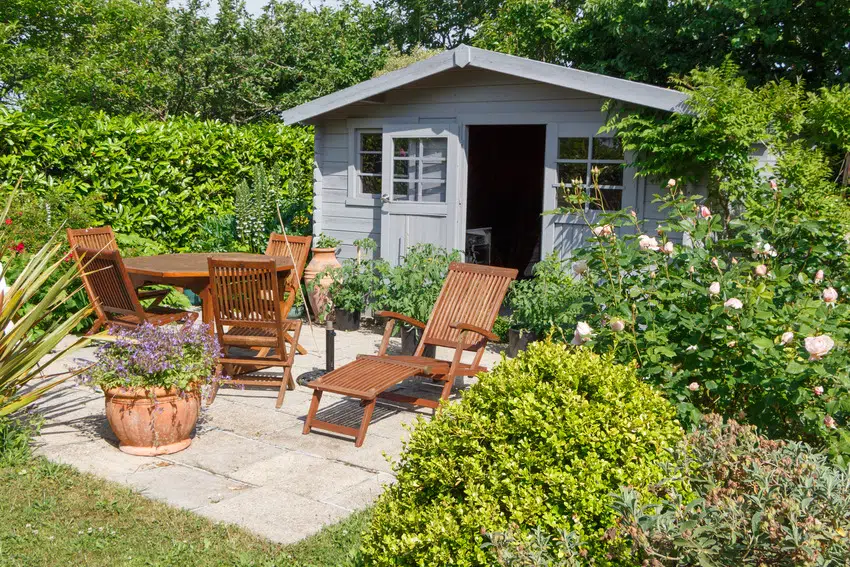 A backyard ADU is under the category of a detached ADU but it's generally built at a smaller scale. Normally, backyard ADUs can measure between 450 and 1200 square feet. See our modern farmhouse backyard office with loft house plan here.
As the name suggests, it's small enough to fit in a backyard but proper adherence to building codes is still required.
ADU designs can take many forms such as this treehouse cabin overlooking the lake behind the primary residence.
Prefab / Modular ADU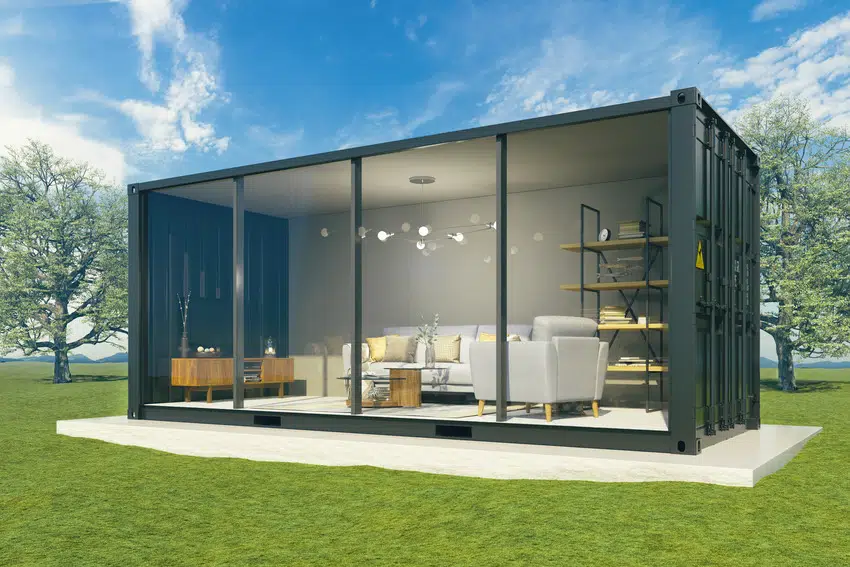 This type of ADU is an affordable alternative to a detached ADU since it doesn't require architectural and design fees. Prefab ADUs are manufactured off-site and often have contemporary finishes and materials.

They normally come in standard-size sections so they can be easily transported and assembled. A prefab ADU, as the name implies, is pre-built and already quality-controlled in a facility.
ADU Garage Conversion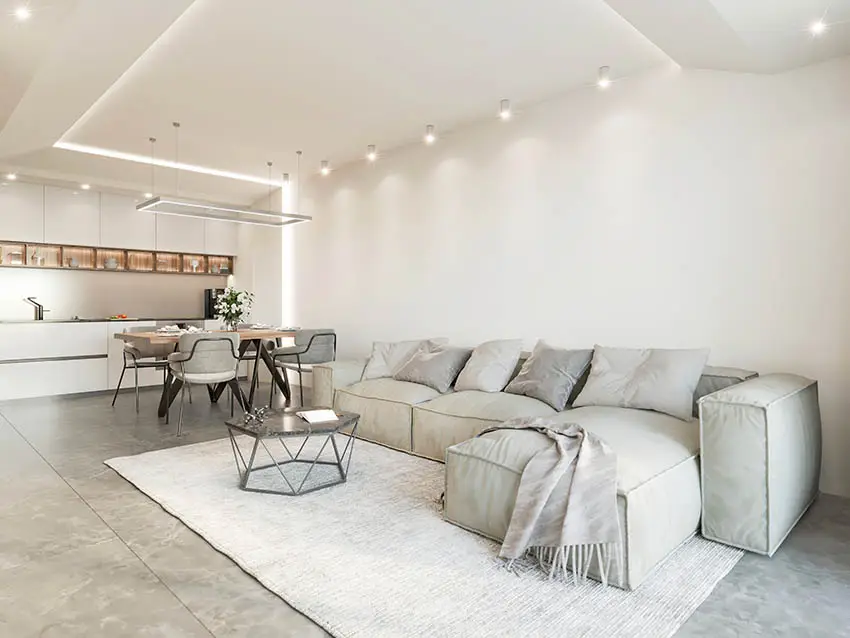 More homeowners are becoming interested in converting their garage into an ADU. Basically, they want to transform their garage into an additional residential property. Instead of providing a safe space for their car, they prefer to convert the space into a bungalow, home office, or mini apartment.
An ADU garage conversion extends a property in order to either provide a home for relatives or to manage a small business. When converting a garage into an ADU, make sure to take your neighbor's land boundary lines, as well as permits, fines, and additional utility expenses into consideration.
Moreover, you might still have to get the approval of your homeowners' association before going ahead with an ADU conversion.
Benefits of Converting a Garage to an ADU
Transforming your garage into an ADU is an excellent idea. It's one of the easiest and most economical ways of constructing an additional dwelling on your property. Furthermore, it offers various benefits like the following:
• If your garage already has a comfortable and pleasing ambiance, an ADU would undoubtedly make for an exceptional additional unit to your house.
• You can save money on construction costs. Since the garage's exterior is already built, it would be much easier for you to add an ADU without spending a lot.
• Every garage is normally built with electricity and water lines, so you wouldn't have to worry about incorporating lights, home appliances, and sinks into your ADU once it is built.
• If the garage is already connected or attached to your main house, it would be easily accessible to the converted ADU. In turn, this would make it easier for you to move between the main house and the ADU whenever you please.
• Since your garage is already a pre-existing space, you would no longer need to give up any more space from your garden or backyard.
As long as you strictly follow your local rules and regulations, there won't be any issues about converting your garage into an ADU at all.
Still, it'd be wise to seek advice and assistance from an ADU specialist or a garage expert to ensure that you completely understand how an ADU works—from the development process up to the local regulations.
ADU Above Garage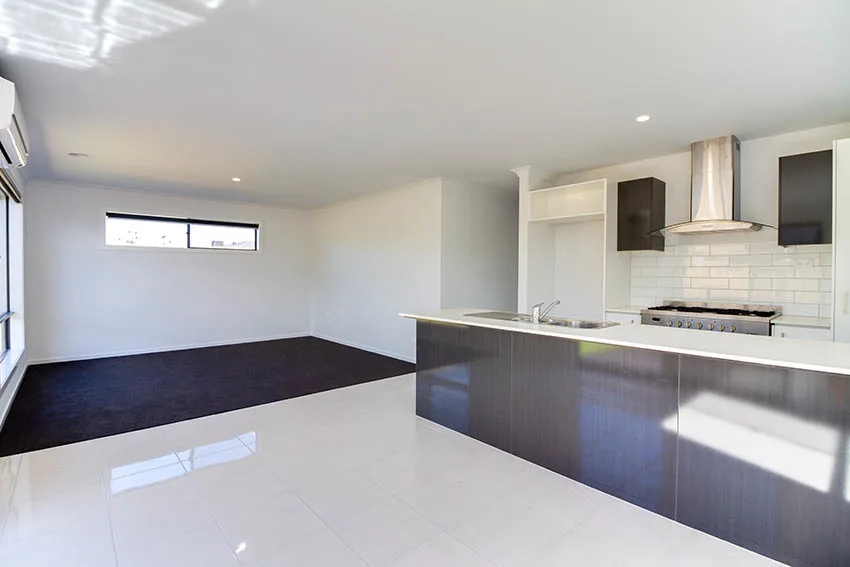 Rather than converting your garage into an ADU, building an ADU above your garage can also be a smart idea to maximize your existing space.
This is also a better alternative for homeowners who don't want to give up their garage entirely. If you're going to convert your garage into an ADU, finding another place to park your cars may be a hassle.
However, this option might still pose a problem. Since the existing garages are not structurally built to support another floor above it, building an ADU on top of it will be much harder than converting a garage into an ADU.
In this case, you might have to reinforce the overall structure of your garage. You have to ensure that its foundation, walls, framing, and roof are well-built and strong enough to hold another floor above. Hiring a contractor to do this job is highly recommended.
After that, it might be already safe enough to build an ADU above your garage. A prefab ADU above the garage is a great option and cost efficient.

Renters usually find an above the garage studio very cozy and private. It's also quite beneficial for the homeowner because he can add another living space to his property without completely sacrificing his garage.
Cost To Build ADU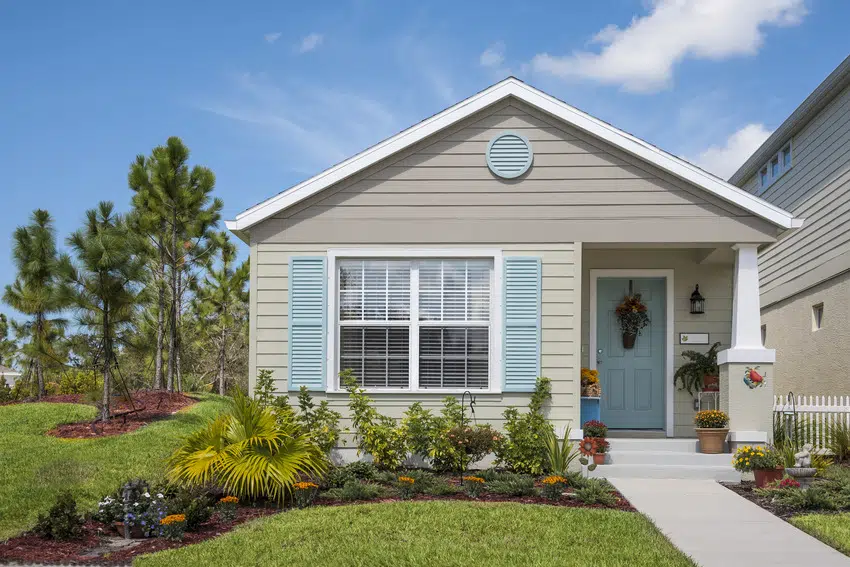 The total cost of building an ADU varies, depending on the size, materials, permit, and labor costs.
Make sure that you have a clear budget before going ahead with the ADU construction.
Below are the average costs of various ADU designs or types.
Interior ADU. Normally, an interior ADU costs around $130,000 to $150,000. The cost per square foot ranges from $270 to $300.
Attached ADU. The overall cost of constructing an attached ADU ranges from $100,000 to $155,000. The cost per square foot is usually around $200 to $300.
Detached ADU. The overall cost of building a detached ADU generally ranges from $180,000 to $230,000. Per square foot, the cost can vary from $305 to $400.
Basement ADU. The average total cost of constructing a basement ADU is $185,000. The ADU standard cost per square foot is $265.
ADU Garage Conversion. The total cost of converting a garage into an ADU can range from $80,000 to $140,000. The cost per square foot is normally around $195 to $295.
Detached Garage ADU. The overall cost of building an ADU on top of your garage ranges from $140,000 to $215,000. The usual cost per square foot generally starts from $170 to $210.
Prefab ADU Cost. The total cost of constructing a prefab ADU can range from $30,000 to $80,000. The square footage cost may vary from $100 to $170.
ADU Financing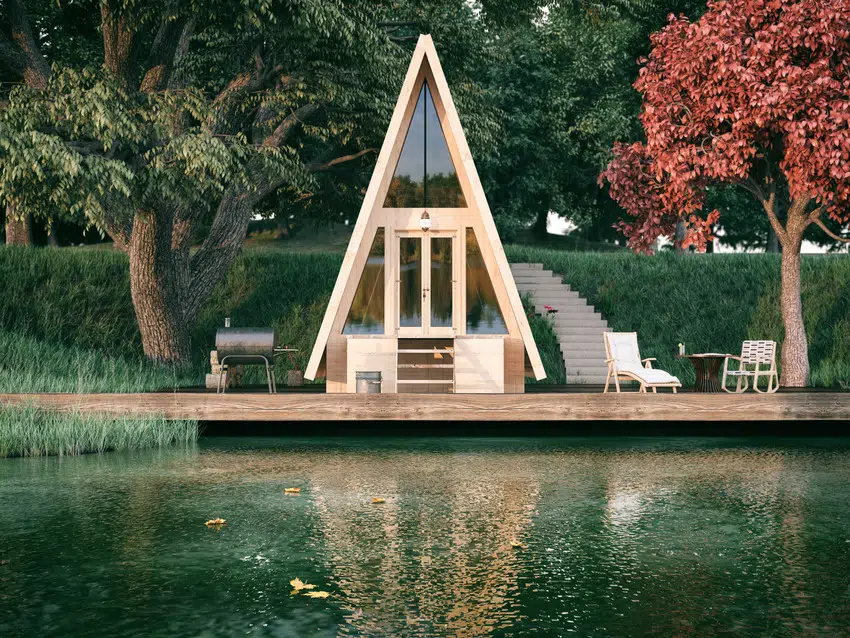 There are several ways on how you can finance an ADU:
Home Equity Loan. This is one of the most common ADU financing procedures. If you're the one who owns your house, it'd be wise to leverage your home value against renovations that would be built on your property. This makes sense because those improvements should eventually increase your overall home value. Learn more about the differences between renovation vs remodel here.
This ADU financing method would be the best choice if you're planning to let others rent your ADU.
Cash-out Refinancing. This type of ADU financing lets you refinance your mortgage by giving a lump-sum remittance that'll be repaid with your monthly mortgage remittance over time.
This financing option is ideal for homeowners who want to try other mortgage providers, receive a lower rate, or amalgamate the latest project costs into a current house loan.
Personal Credit Line. This financing method is recommended for homeowners who don't have enough equity to be qualified for a loan that's property-secured. Take note that the interest rates could be higher for this type of financing.
However, a personal credit line makes ADU financing more attainable.
Local Partnership Loan Program. This option can help in extending loan eligibility. These loans allow the expected rental earnings from an unconstructed ADU to count regarding the qualifying loan income.
This financing method is also advisable if you plan to rent out your ADU.
How To Build An ADU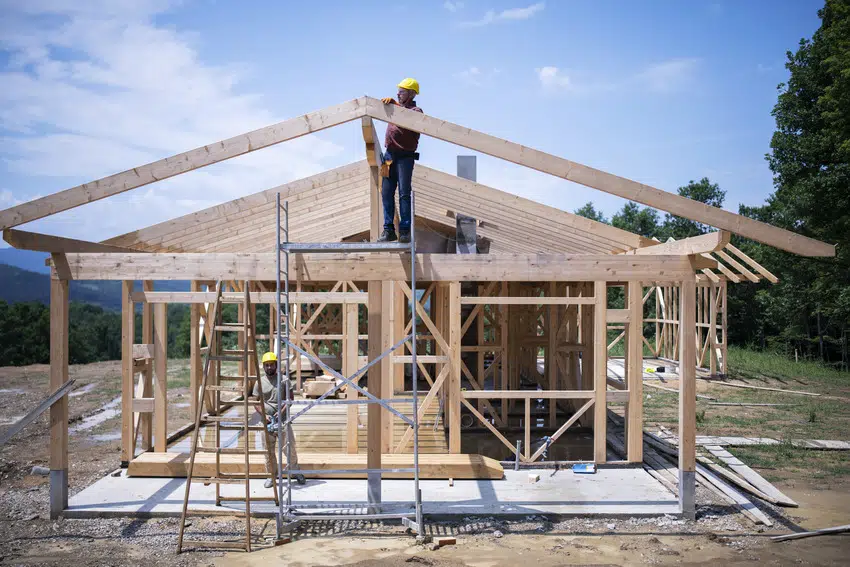 Below is a helpful guide on how to build an ADU.
Follow The Zoning Rules And Requirements
You need to comply with the local zoning laws to build an ADU. This can also limit the ADU designs and sizes that you're planning to build.
Normally, you should know the following to properly observe zoning laws:
The number of people you can allow on your premises

The size of the ADU compared to the main house

For an in-law suite ensure the space is wheelchair and walker accessible

Parking allocation and storage space

If you plan to let others rent your ADU, how will the new residence be addressed for mail?

If there's a separate or shared entrance
In some places, the local government unit may require ADU permits aside from the standard building permits. Also, you may need to divulge how the ADU will be used (e.g. Are you planning to use it as an additional property or a rental property?)
Finally, you may also have to attend a local public hearing to ensure that you will properly adhere to the zoning laws. Similarly, you need to take your neighbors into consideration regarding your ADU construction plan.
Seek Help From A Licensed Contractor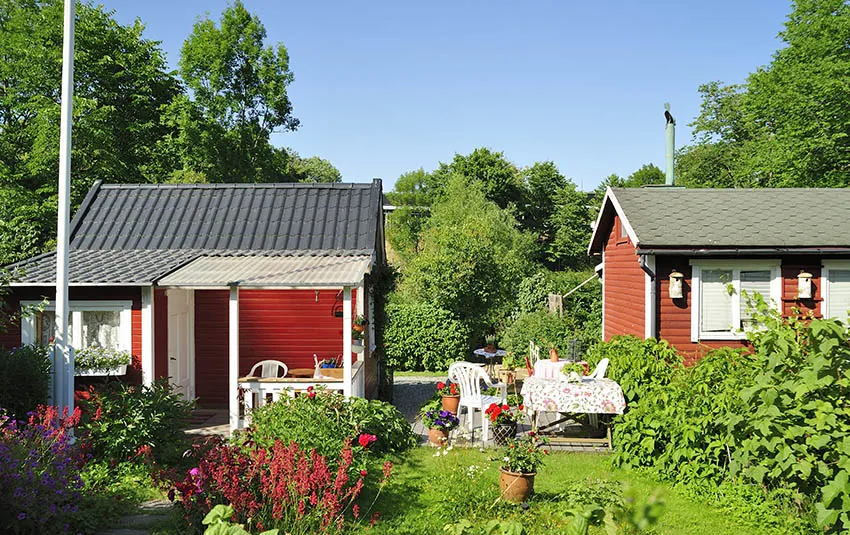 Professional contractors are extremely well-versed about the legal restrictions regarding ADUs. They're also quite familiar with the implications of building codes in the final space design. You won't ever need to worry about any legality and safety issues once the structure is built.
Moreover, they can be helpful in maximizing the available space for your ADU.
Overall, it'd be best to contact and hire a professional contractor. They can be a great help especially in managing the inspection and permitting process. In return, you can save more time, money, and energy in the long run.
Design Your Space, Finalize The Permit, And Start Constructing
Search for images of ADU designs and ideas online so you can determine the best design for your house. Compile all of your collected ideas and let your contractor or architect review them.
After planning and finalizing the house layout, design, and budget, you may begin constructing. Make sure to keep your calendar noted with important dates for inspections, expected completion, and other important matters such as deliveries of construction materials.
If you've already hired a licensed contractor, you have one less thing to worry about. This is because the contractor will be the one to oversee the whole ADU construction process.
ADU Contractor Hiring Tips
• Research online, ask your trusted friends for referrals, and communicate with realtors.
• Make sure to hire a licensed contractor. Carefully check their status and request some certificates or other evidence that proves that they're licensed.
• Schedule a meeting with the contractor to know more about their personality, professional background, and successfully accomplished ADU construction projects. This can be done either in person or through video calls.
• Connect with the other clients of your prospective contractor. Ask them about the contractor's behavior and expertise.
• Carefully evaluate the proposal.
Can I Build An ADU On My Property?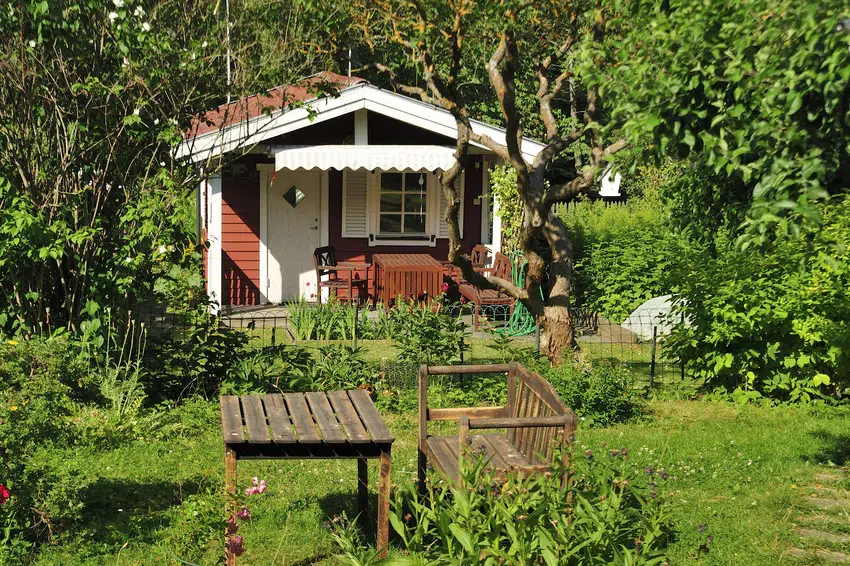 The zoning regulations will tell you what type of ADU you can construct on your property. In general, ADUs always necessitate permits. But in the end, it'll still depend on the laws in your local government unit.
Depending also on the rules and regulations in your state, there might be some guidelines regarding the minimum lot size or the maximum number of ADUs you can build on your property. There are also laws that dictate the ADU designs or types and sizes that you can build.
For more related content about ADU designs, check out this bungalow style house design guide.