Here we share our gallery of San Francisco Victorian houses including popular design styles, materials and decor of this era.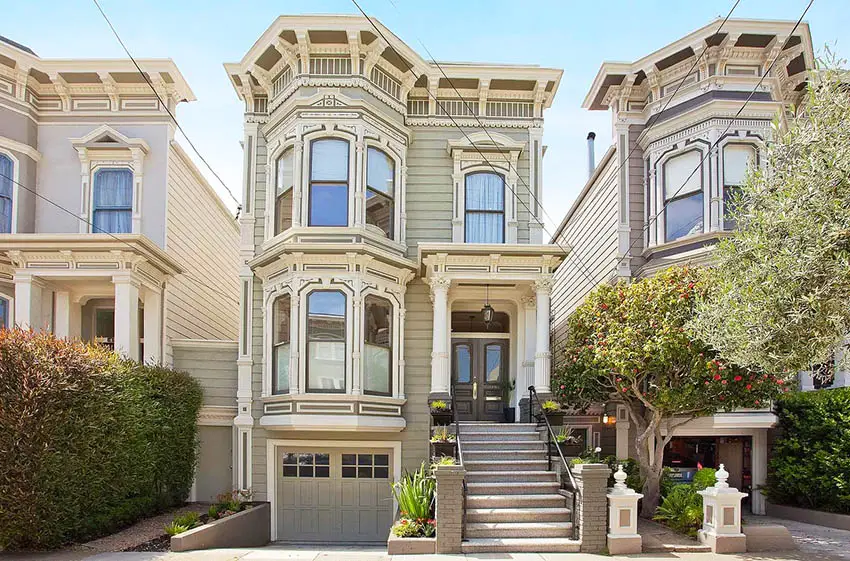 San Francisco is well recognized for its diversity, stunning views, vibrant culture, and remarkably charming Victorian houses that are widespread in the city. Tourists and photographers have always loved to drive around the picturesque of Alamo Square, also known as "Postcard Row" and capture some of the majestic historic beauties in contrast with the city's dazzling skyline.
Victorian Architecture
Victorian' Architecture refers not to its style but the era of prominence – between 1830 and 1910. However, the elements came into limelight much later in San Francisco due to the reconstruction after the 1906 Earthquake and Fire.
Victorian Architecture is a dynamic symbol of its historic culture that tremendously highlights some of the ideal characteristics which make them steal the eyes of their observers. These key features include:
1) Vertical houses with multiple stories
2) Steep Roofs
3) Bright and attractive Colors
4) Asymmetrical facade
5) Detailed intricate patterns and trim
6) Dominant front-facing gingerbread-style gables
7) Heavy patterned brackets
8) Stained glass paneling
9) Round and dominant corner tower
10) Small porch covering entrance area
11) Differing wall textures
12) Classical columns and balustrades
13) Bay windows
14) Decorative fireplace
15) Interior neutral color palettes
Victorian Style Homes
Diving deeper into differentiating the architectural styles of Victorian Architecture, three main typologies that are observed in San Francisco. The first style is Italianate, which is highly characterized by slanted bay windows and flat fronts. These are not that commonly used due to missing features of high level of details and intricate designs.
The second style is Eastlake, highlighted with heavy decorated crafted woodwork and squared bay windows that outlooks through its detail carved façade. The third style is Queen Anne, which is one of the most famous and decorated of all the Victorian homes. 'The Painted Ladies' are a classic example of Queen Anne Style built during the 1860s and 1870s.
One of a note-worthy fun fact of this home-style construction is that in the present era, the most Victorian Homes you could find would be in San Francisco with their multitudes in design elements and patterns. In the past, the developers built a total of 50,000 San Francisco Victorian Homes from 1850 through 1915. This number continued to multiply for years and now the present-day highlights the heavy influence of Victorian Architecture on the streets on San Francisco that shall continue to stand in pride for years to come.
Do you seem to feel tempted towards these out-of-the-fairy-tale houses? Let's have a look at a few of the available properties in San Francisco.
Victorian Renovated House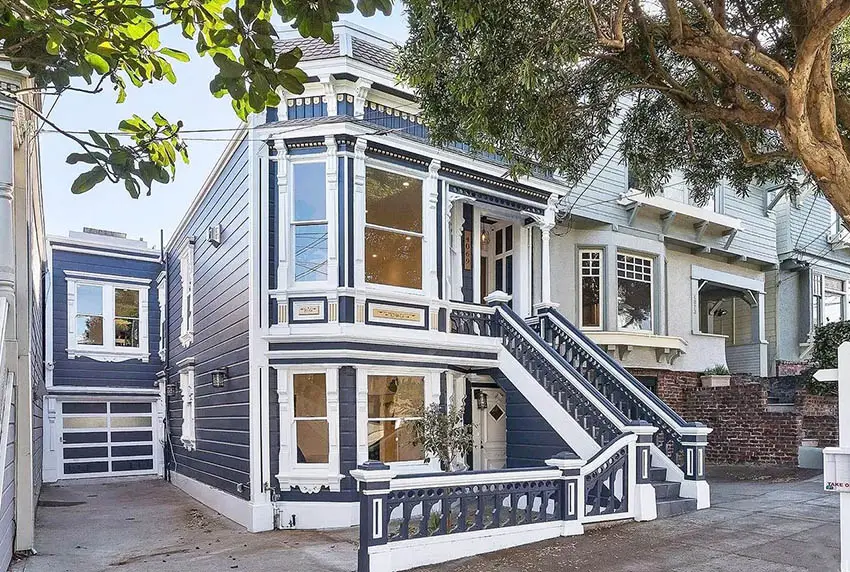 Victorian Renovated House priced at 2.8 Million at the heart of Noe Valley – See this house here.
This Stunning renovated Victorian house located on 26th Street in the heart of Noe Valley highlights 4 bathrooms with 2 master suites and 4 full baths, custom-designed chef's kitchen lush gardens and spa-like modern bathrooms.
The house interiors are renovated into a Scandinavian touch complementing an all-white color palette and luxurious wooden plank flooring with incorporation of natural elements like plants, natural lighting, and wood. The space oozes out utter comfort and adds the character to the 1906-built structure.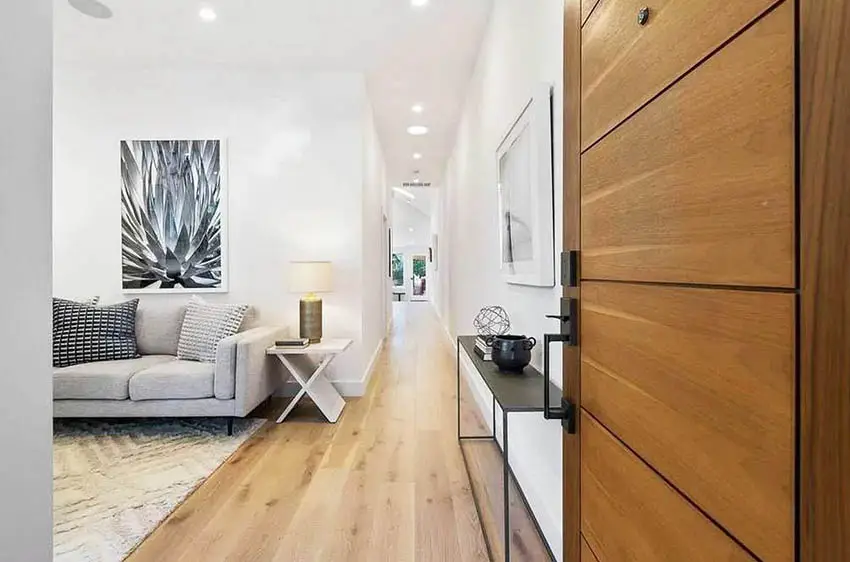 Neutral color palette brightens the interior spaces of the home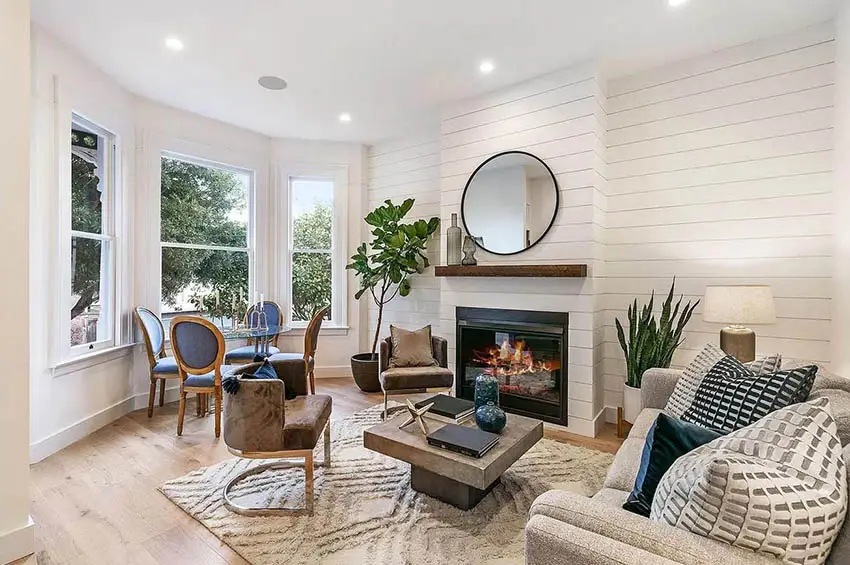 Bright and charming living room with a spectacular view of the outdoors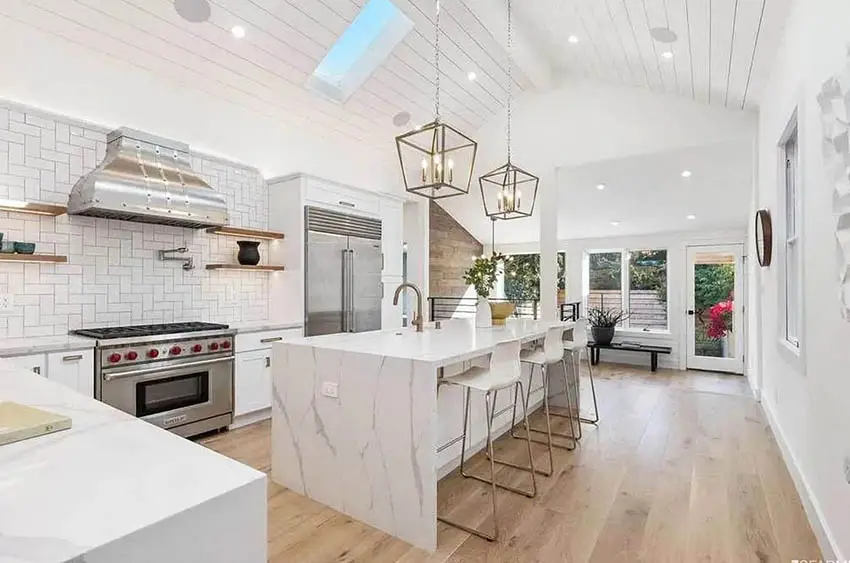 Open island kitchen with a skylight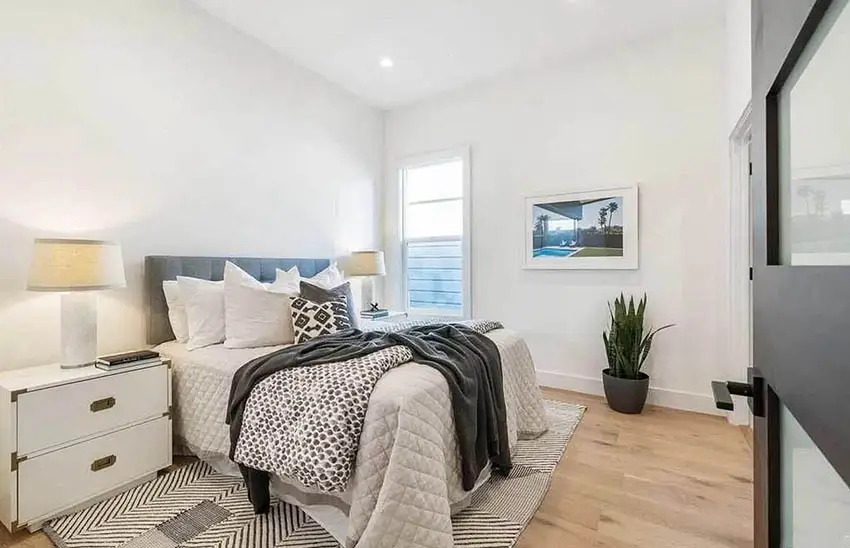 Typical Scandinavian setting with indoor plantation to create an aura of comfort in the bedroom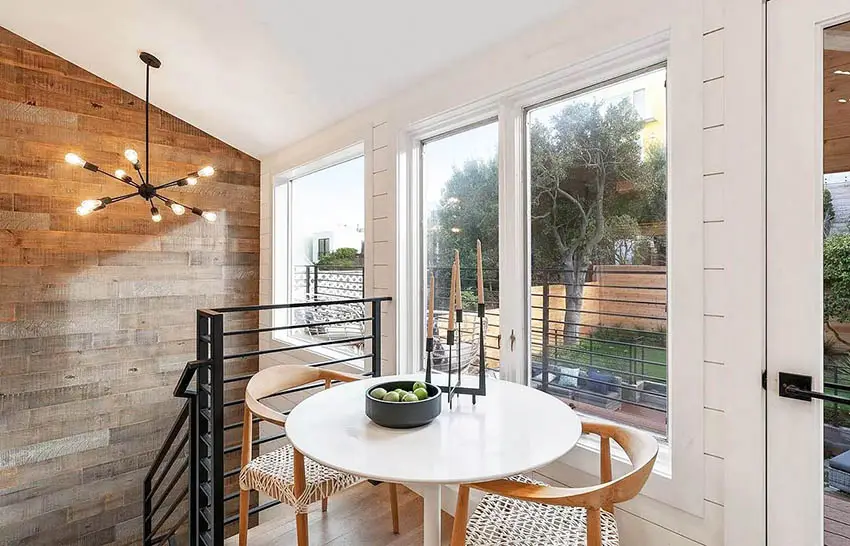 Beautiful little Victorian corners with a dining nook and an inside-out setup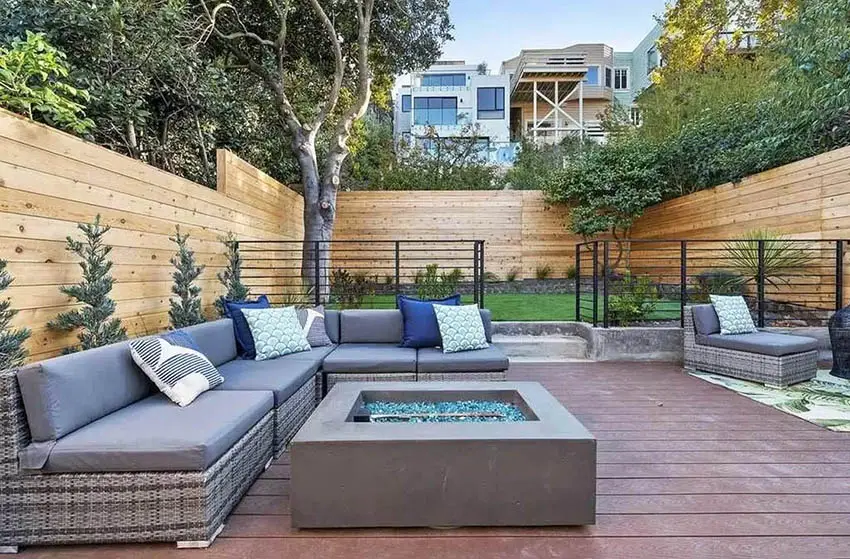 Outdoor seating with gas fire pit, overlooking lush garden
Contemporary Victorian House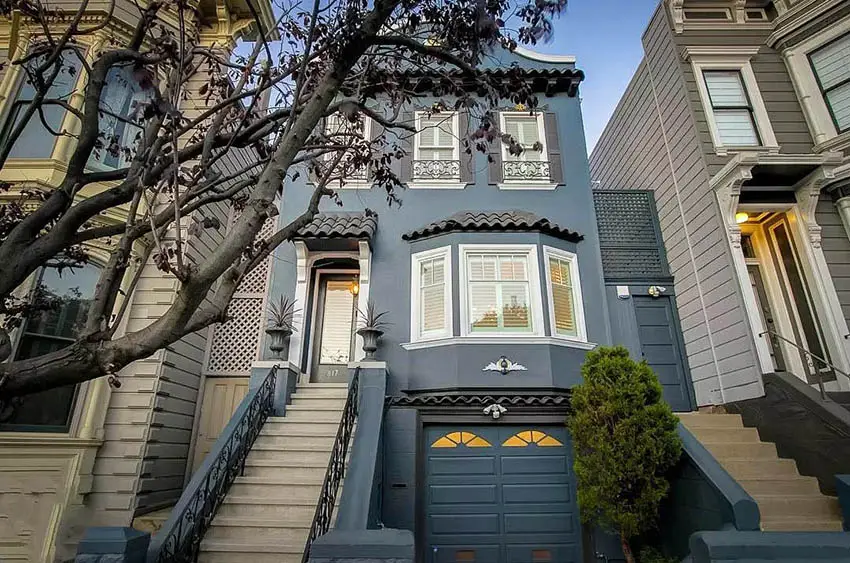 Renovated double-story 1900-built Victorian house – See this house here.
Gracefully sitting on 817 Guererro Street, this renovated contemporary Victorian house has a WalkScore of 98. The detailed intricate, trims and columns have been beautifully preserved letting the house speak for its glorious history. The house features authentic use of parquet wooden floors, marble, and contemporary finishes.
This 2,495 sqft single-family home highlights 2 bedrooms, 2 baths, a cheerful living room attached to dining and an open concept kitchen with French doors opening upto a wooden deck looking at the lavish fountain and garden. Due to an all-white color palette, the interior spaces are enriched with plenty of sunlight and natural air that makes the space look delicate, light, and open.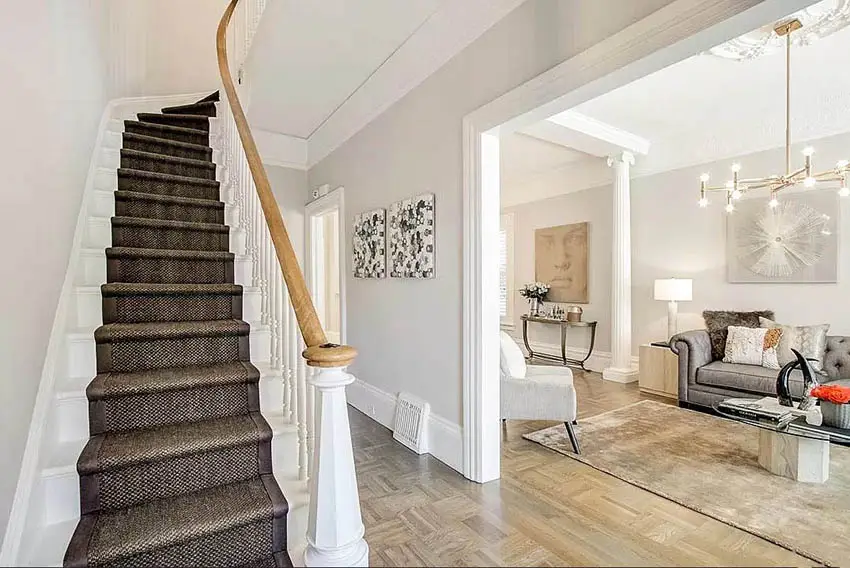 Preserved interiors: pillars, ceilings, and detailed frames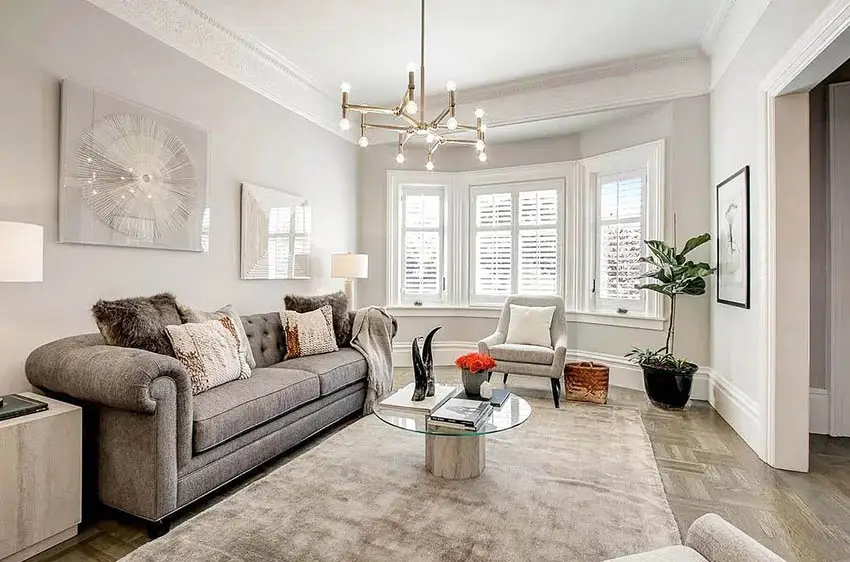 Natural light through bay windows bathing the living room interiors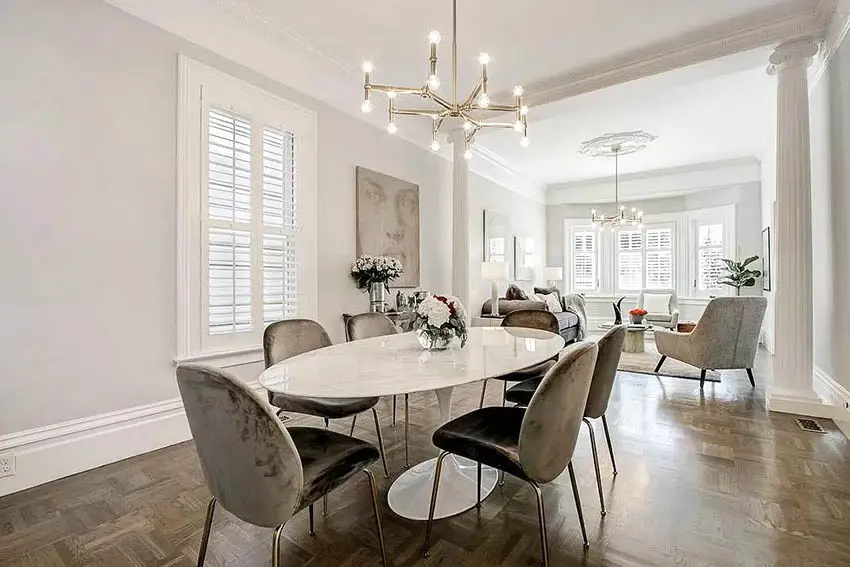 Parquet hardwood flooring complements the neutral palette of the house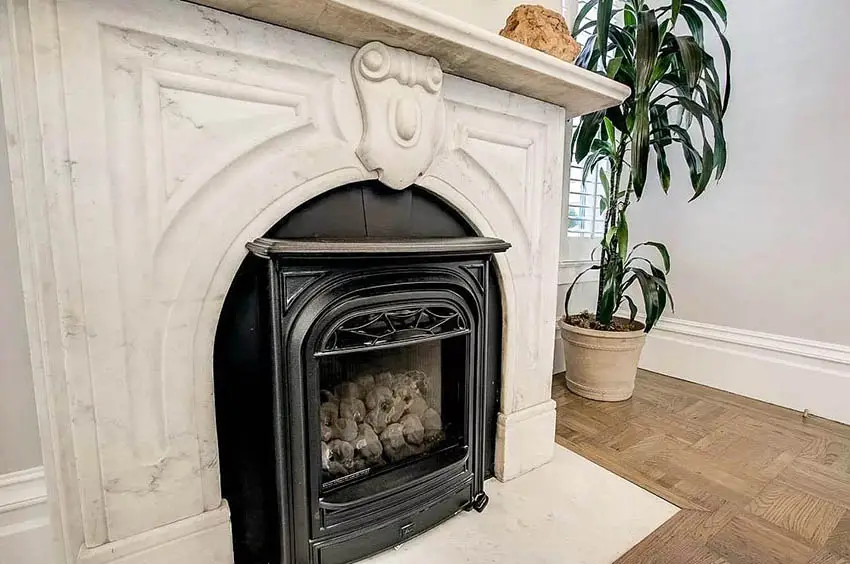 Fireplace in a Victorian home is like cherry-on-the-top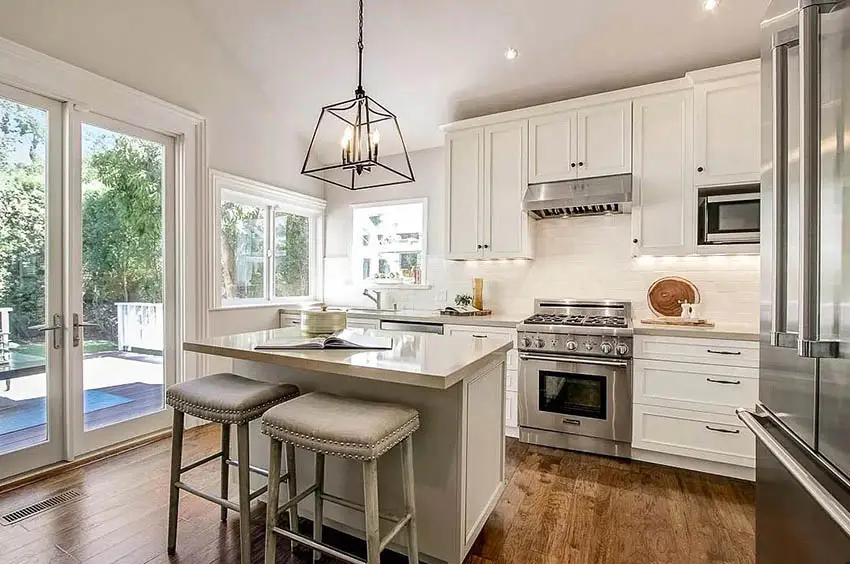 Open island kitchen pushes its doors towards the luxury outdoor space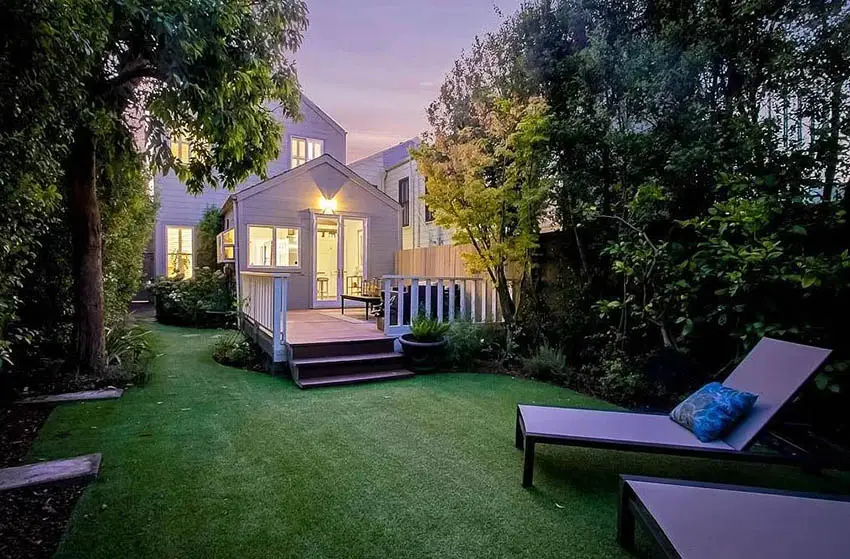 Lush Backyard adds a space of serenity to the house
Post Victorian Era House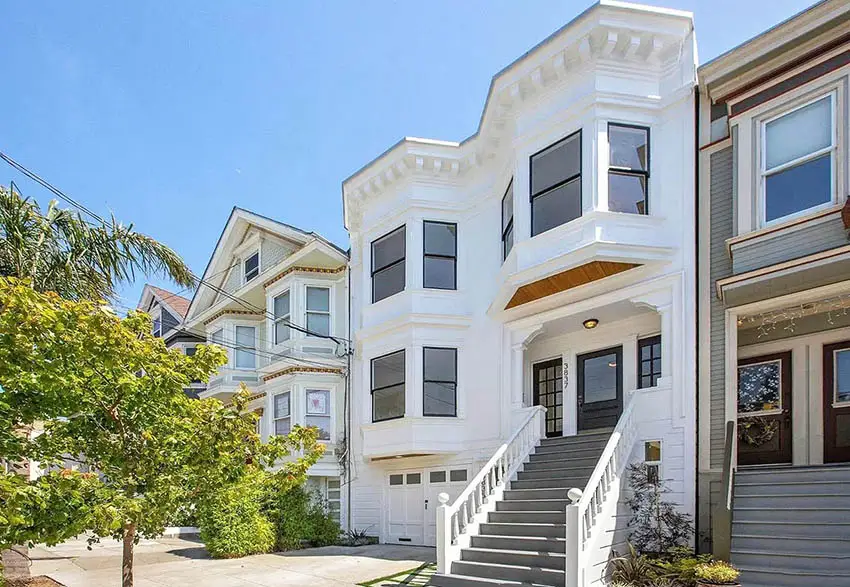 An eye-catching 1910-built post Victorian House – See this house here.
Looking for a lesser detailed Victorian Home? This Noe Valley house features 5 bedrooms, 3 full baths, 2 half baths, a spacious living room with a cozy fireplace, and protruded bay windows. This multi-family residence was built in 1910 and recently renovated to a modified Victorian home with white walls, hard wooden flooring, and numerable indoor plantations. The deck offers world-class views of the surroundings which could be used as outdoor seating for a late evening get-together.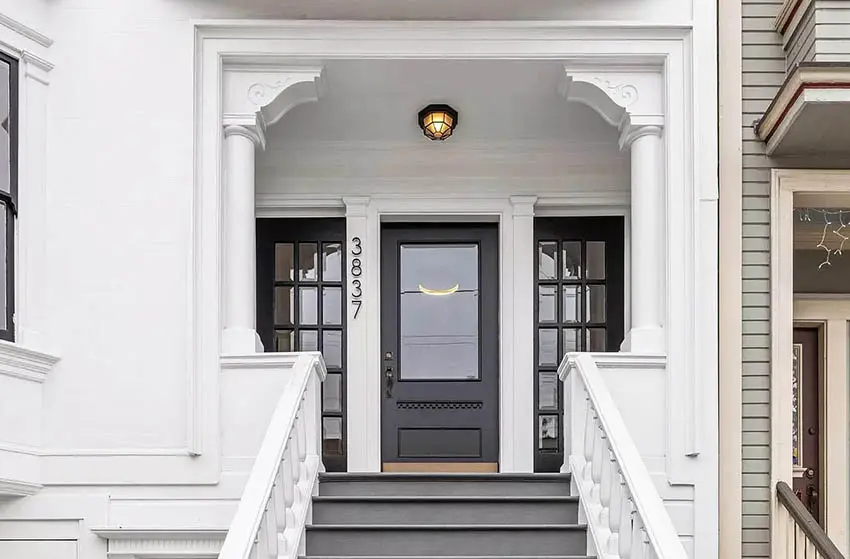 Grand entrance to the house with high ceilings and intricate patterns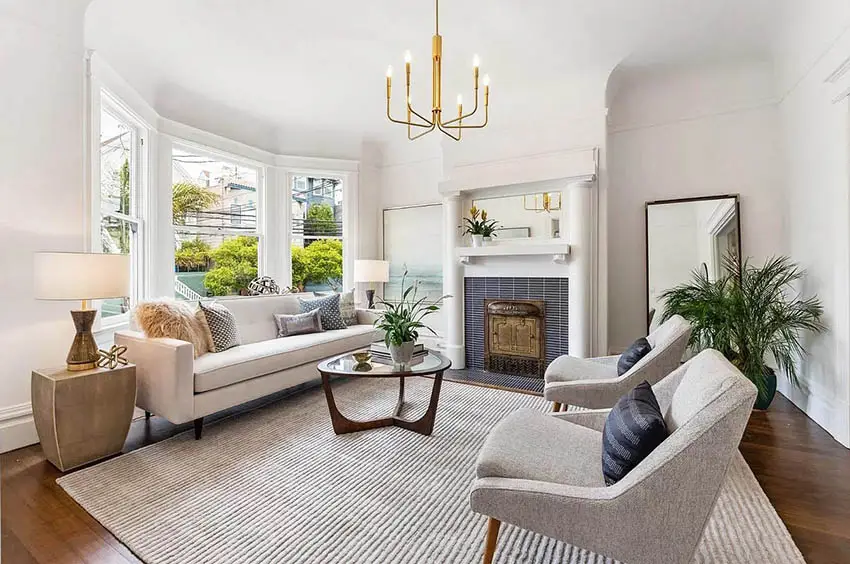 Family room with an authentic fireplace overlooking the beautiful outdoors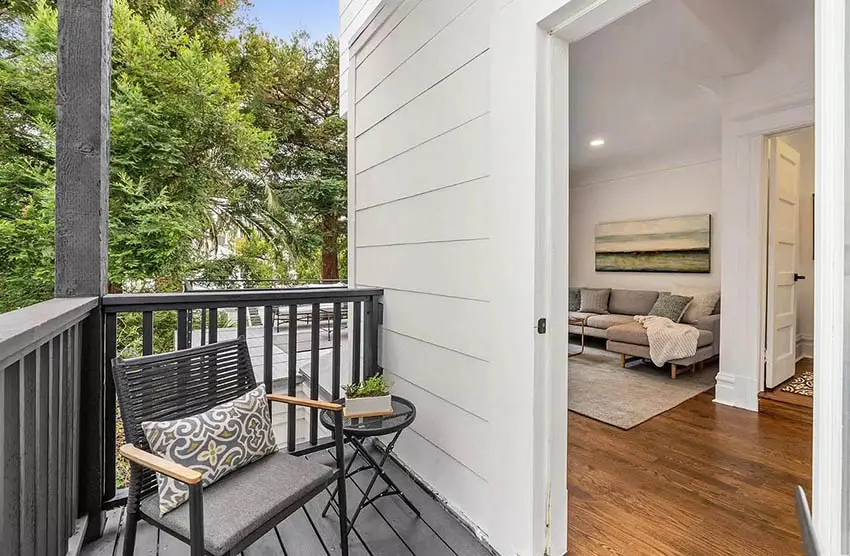 Outdoor relaxation spot of the house with small deck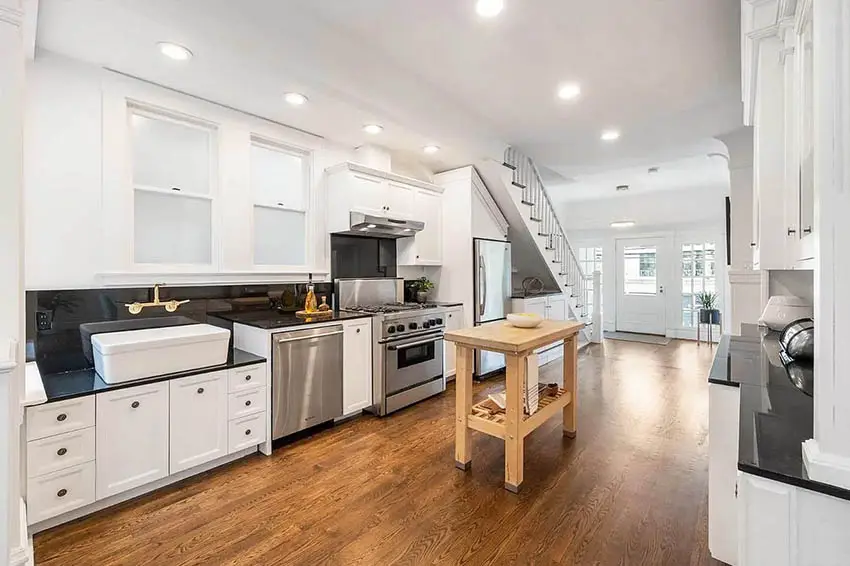 Utilization of space below the staircase for kitchen equipment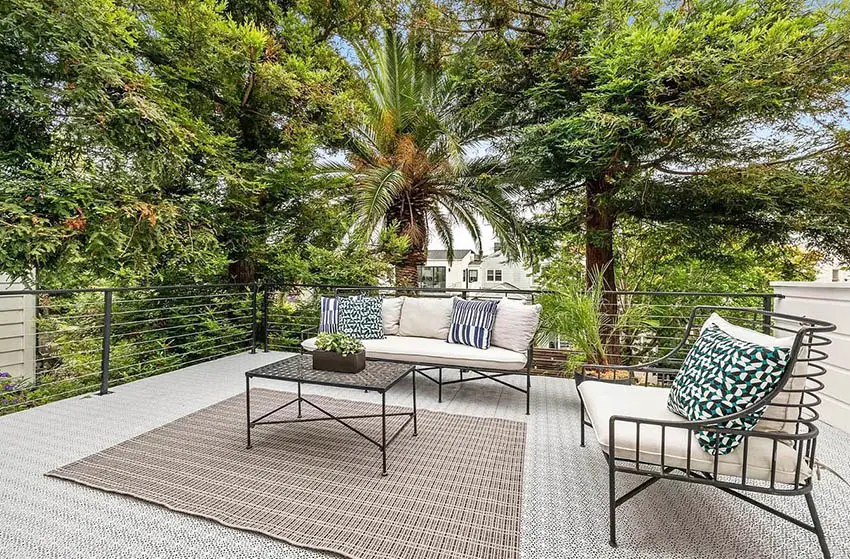 Open-air family gathering spaces
San Francisco has abundant local Redwood which makes it possible to build the huge numbers of Victorian Houses. Due to the material's flexibility, it could be molded to carve the detailed trims, gables, and brackets. This advantage of availability of materials led to massive numbers of rising Victorian homes in the bay.
Where to See SF Victorian Homes
None of the local trips are completed without stopping by Alamo Square or South Park which are the two highlights of these houses. For all the Victorian Architecture enthusiasts, exploring the Pacific Heights, Noe Valley, Mission District, Bernal Heights, and Nob Hill should be on the top of the list. Wouldn't be able to visit? Let's sneak a peek into the beautiful streets of San Francisco and get inspired by some admirable Victorian houses.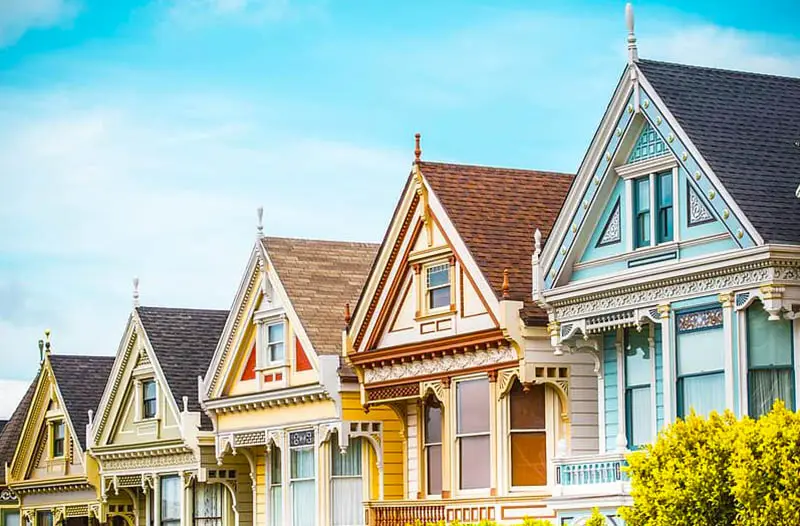 Bright colors are a key feature of Victorian homes. See more house color ideas here.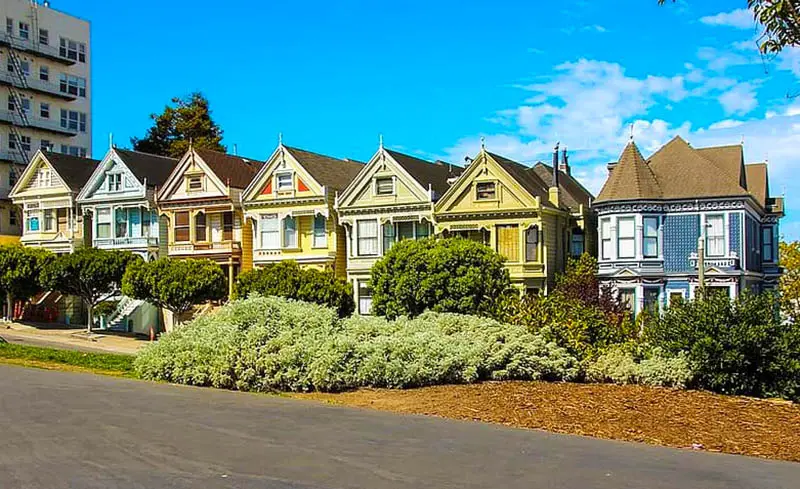 Multi-story façade adding beauty to San Francisco's streets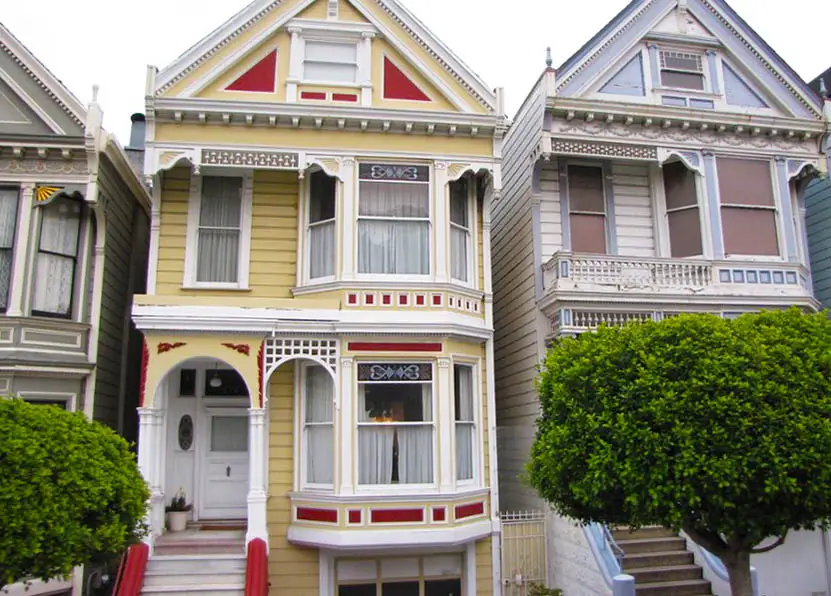 Bay windows and detailed brackets outshine typical Victorian architecture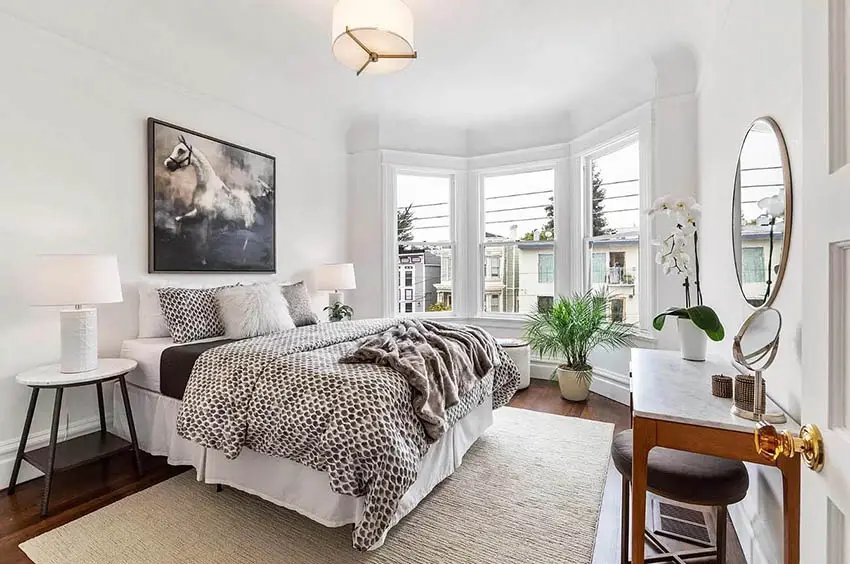 Bedroom interior with bay window
Pale and textured shades don't do bad either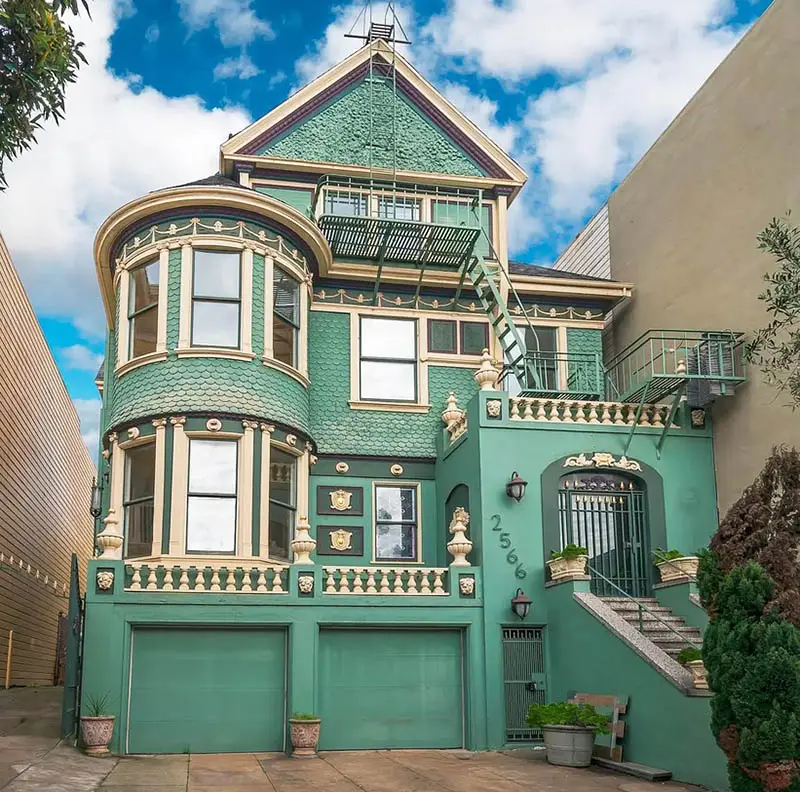 Steep sloped Victorian home with decorated balustrades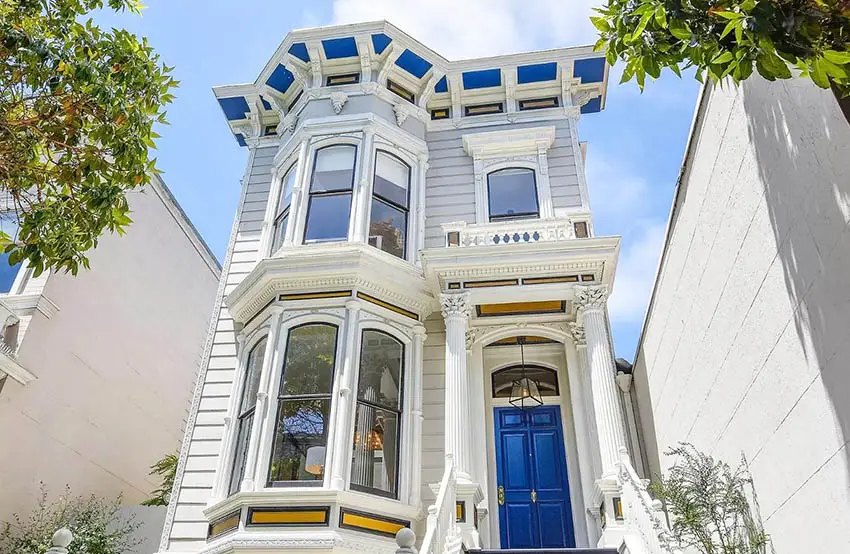 Built in 1885, this house glorifies the authentic Victorian architecture with patterned columns and lintels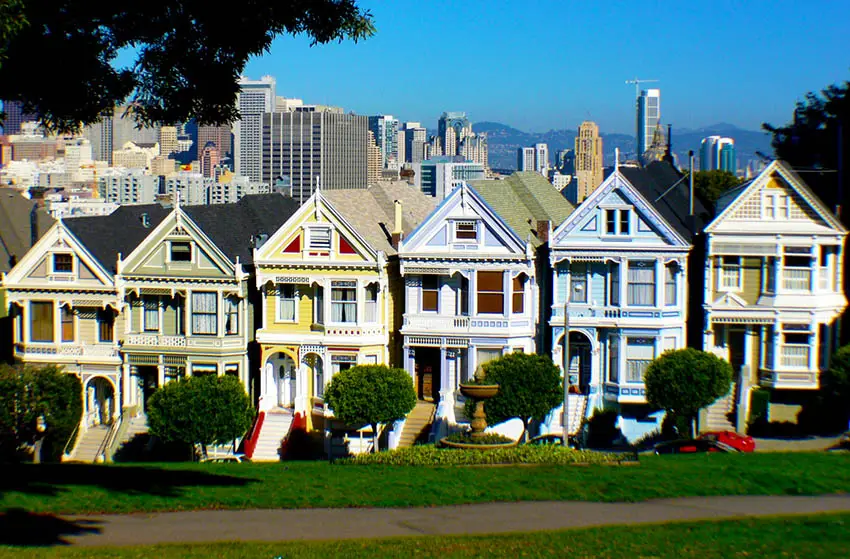 The Painted Ladies at Alamo Square, San Francisco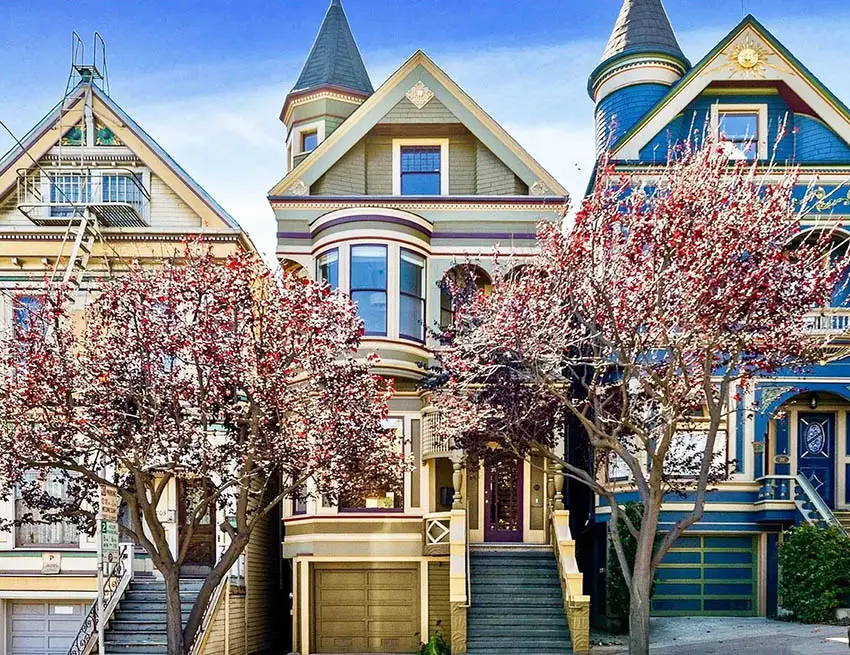 Round dominant towers define Victorian architecture. Bright round towers mark one of the main landmarks of San Francisco.
For more related galleries see our house design pictures here.