Here we share what types of tiles are best for a shower floor including what makes them good and how to decide.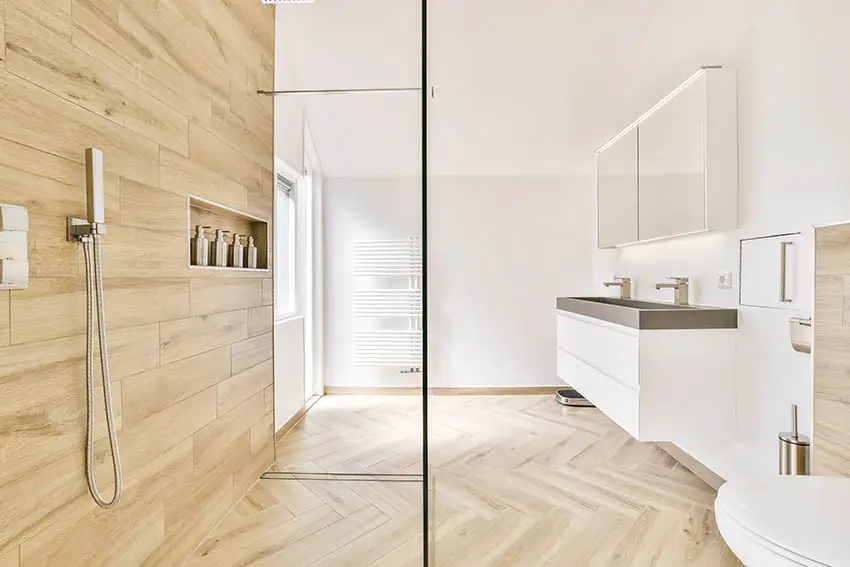 Why is it necessary to choose the best tile flooring for your shower floor? Well, normally, the shower is where we relax after a very tiring day, getting clean, or boosting our energy in the morning to start the day. Yes, the shower plays a big part in our daily routine.
However, if we're not going to be careful about choosing the right flooring for our shower floor, dangerous accidents might occur. We might end up falling and slipping and getting ourselves badly hurt.
Choosing the best type of tile for your shower floor will provide the utmost safety, beauty, and practicality.
What Makes a Good Shower Floor?
Tile flooring for your shower must have enough grip or resistance so that you'll be able to stand and move on it without the chance of slipping.
The most ideal tiles for your shower floor must give you maximum stability. Yes, the type of tile you're going to select plays a big role in ensuring safety.
Tiles that have a slick and shiny design may not be appropriate for your shower floor as they can be unsafe to stand or move on with especially when they're wet.
If you'd wish to ascertain an ultra-safe shower floor, you can always go for tiles that have a textured glaze or matte finish.
Other than safety, it's also important that your shower floors are easy to clean and maintain. This is especially true for large walk-in showers. Since they are constantly getting wet, you must ensure that the type of tile you're choosing can strongly withstand water for a long time.
However, every type of tile flooring has its advantages and disadvantages. You just have to choose what you think is best for you and your household members.
Best Types of Tiles for your Shower Floors
Here are our top picks for the best shower floor tiles and why they work.
Ceramic and Porcelain Tiles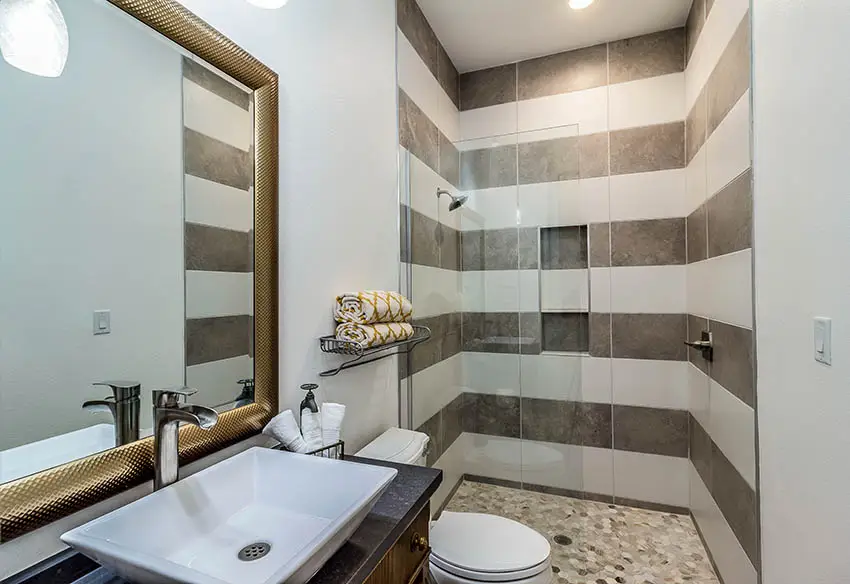 Ceramic and porcelain tile flooring are two of the most preferred options by many people for their shower floors. You can't deny their durability and stylishness that's why they're usually the first option by a lot of people.
Ceramic and porcelain tiles are also not that expensive. You're also free to choose any look you want, as these tiles can be designed as marble, stone, or wood. In addition, they are very easy to clean and maintain and they're highly resistant to scratches and other harmful substances. They can't also be stained easily.
On the other hand, ceramic and porcelain can be difficult to install. To have them installed in your bathroom, you'll need an expert to execute that.
They also come in various sizes, but if you want to ascertain safety, you can go for small sized tiles to maximize the traction of your shower flooring. The more small tiles used, the more friction will be produced.
Mosaic Tiles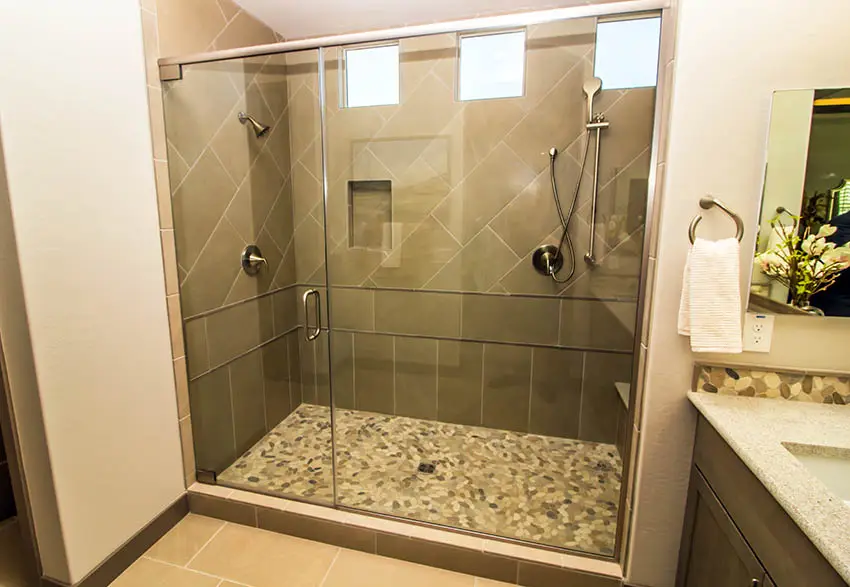 If you're looking for affordable tiles that are good for your bathroom flooring, mosaic tiles can also be a great selection. They are very inexpensive and it's practical to use. In terms of being visually appealing its no wonder mosaic tiles are the most popular option.
They're also easy to install as they come in sheets that can be applied in sections rather than piece by piece.
To install these tiles in your bathroom, you won't have to contact experts because you can already do the task by yourself or with the assistance of your family members.
However, when it comes to durability, it can still withstand water and other substances, but they're not quite as long-lasting as ceramic and porcelain tiles.
Glass Tiles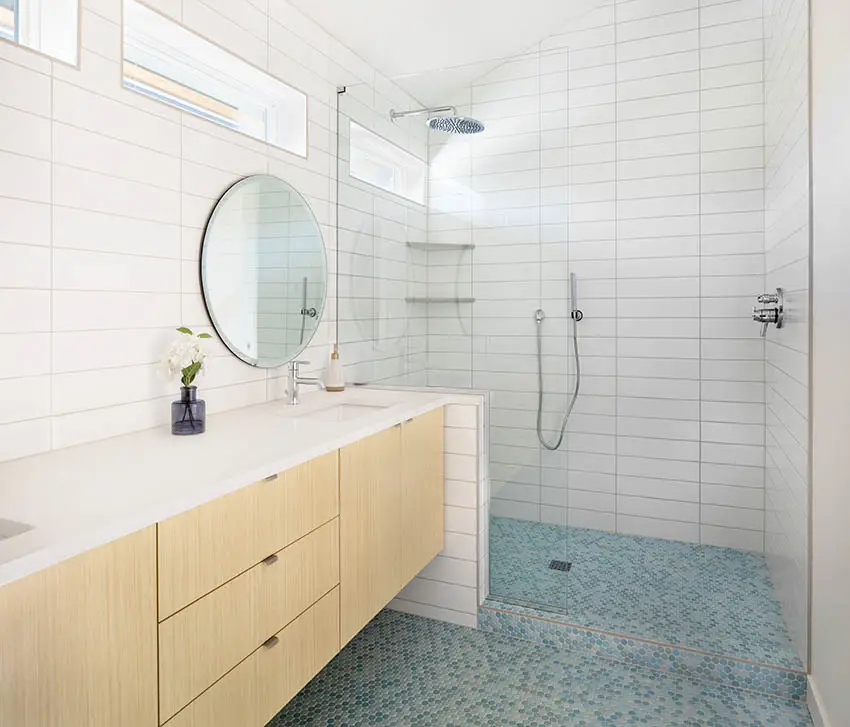 Glass tiles can also be an excellent option as they can enhance the look of your shower area. They could cover your shower floor with a layer of glass while creating an illusion of depth or give a gorgeous glass effect. No wonder these tiles will make your shower area look more elegant and classy.
When looking for glass tiles, you need to make sure that you're getting textured glass for much higher traction. Moreover, smaller glass tiles with plenty of grout joints can also be a good option to prevent slipping and falling.
However, after installing them, avoid dropping heavy objects down on the glass tiles, otherwise, they could crack easily.
Stone Tiles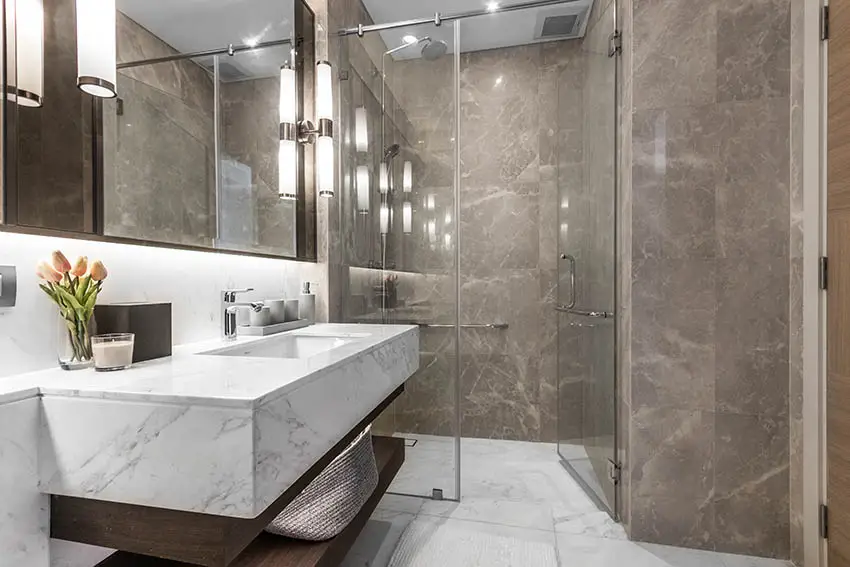 This type of tile can also be an ideal choice for your shower floors. Top choices are granite, soapstone, slate, marble and travertine floor tiles.
Some varieties of stone tiles can be good for shower floors, especially the slate ones as they are naturally and highly textured, meaning, they do have more friction.
Due to a textured surface, accidents inside the shower area can be prevented even if stone tiles get wet.
Slate tiles can also help in warming you up, specifically your feet, as they can preserve heat.
Although stone tiles are safe to be installed in your shower area, they can be hard to clean and maintain. You will need to maintain it much more regularly than any other type of tile. Also, stone tiles are more pricey than ceramic and porcelain tiles.
Go for Tiles that Best Suit your Preferences, Style, and Safety Standards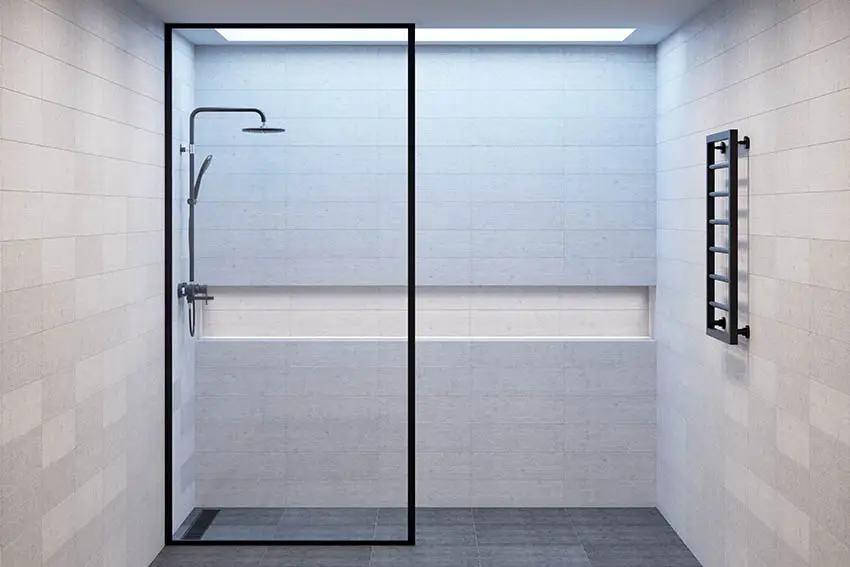 Your feet are the ones that would be regularly in contact with your shower floors. That's why you need to make sure that the tiles you use make your feet comfortable and relaxed.
Moreover, ascertain that your tiles are properly installed and the grout lines must be very near to each other. Otherwise, it would be painful to walk or stand on.
Adding another dimension, make sure that the tiles can fully withstand water. The water must not be absorbed by your tiles.
Tiles, like porcelain and ceramic, require glazing to completely resist water. But to ensure safety, the glazing must not be that slick so that slipping would be avoided.
If you have decided to use stone like slate of marble floor tiles, make sure that a sealant is applied first so it can fully resist water and stains.
Unprotected tiles won't last long against water. Not only the water itself but also the minerals present in it can cause stains. The chemicals used in shampoos and soaps can also give your floors some stains.
Lastly, design and looks must not suffer whenever you're choosing tiles for your shower area. Always go for tiles that complement and match your bathroom's color and design.
For more like this visit our gallery of the best tile for shower walls.