This image gallery shares what colors go with gray furniture including options for analogous, monochrome & complementary pairings, and shades that go with light & dark gray.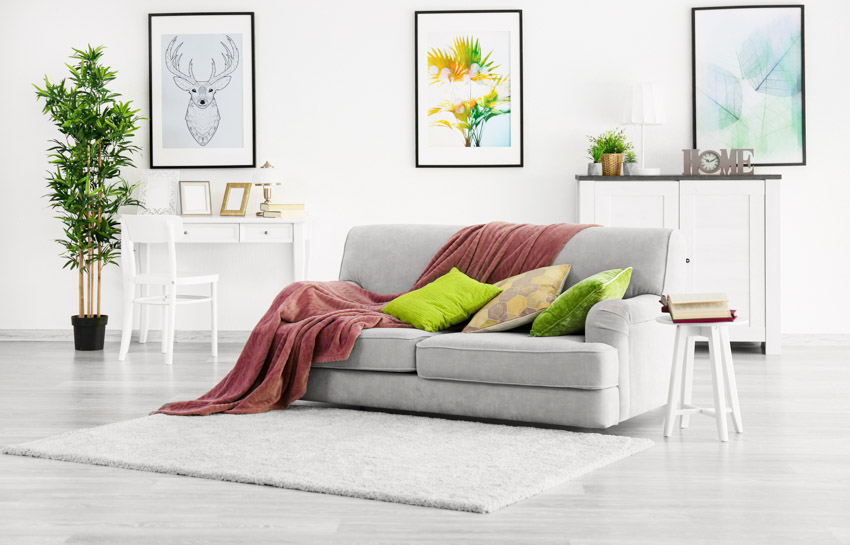 Gray is an elegant color that's flexible to use for your home's furniture. It can showcase elegance you can only see in traditional-styled homes or an ultra-modern ambiance for a hip and trendy home.
So, whichever style you want to go for, you can achieve it with gray furniture. This particular color is popular for its neutral hue that easily matches different colors. You can set different moods using gray by pairing them with other colors.
Gray can add a fresh and relaxed vibe to an area but it can also induce added energy and liveliness in the room. But of course, you need the right gray color combinations to be able to produce the vibe you want. Here are some options to explore.
What Color Walls Go With Gray Furniture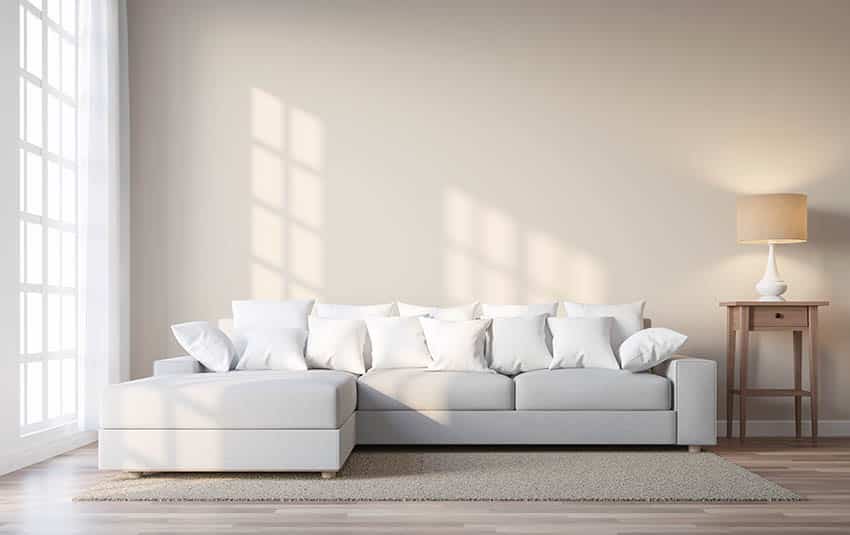 When it comes to interior decor, the color of the walls plays an important role in the ambiance produced in the room. And with the walls, the color also needs to match other elements in the room, from the pieces of furniture to decorative items you include in the room.
If you have gray furniture, there are many colors you can match the walls with. This is a fortunate pick since gray has become a favorite neutral color among interior designers.
Depending on the shade of gray used, it can look classic, sophisticated, luxurious, glamorous trendy, and preppy. The color is pretty versatile and you have many to choose from when it comes to the direction you want to follow.
With many colors and styles to explore, you won't have time to go through them one at a time. To help you come up with a decision you won't regret, here are simple steps to follow.
Step 1: Decide on the style and feel you want the room to have
Settle on a specific style you want to follow as a theme for your room, whether you have a modern room or a homey and comfortable rustic one.
Whether you're designing your bedroom or the living room, it's better to start with the style and them before going for the color palette. The good thing about the color gray is that it is versatile and can be used in different styles and themes.
Step 2: Explore everything you can about the color gray
Gray is a complex neutral color with many shades and undertones. It's created when black and white are combined on top of the undertones that give the color more distinction. There are many shades you can work on and the one you have at home can either belong to one of these color groups.
● Light-toned gray – This refers to the gray shades that usually have cooler undertones (blue, green, and purple undertones) that include silver, platinum, and even pearl gray.
● Medium-toned gray – This color group refers to warmer gray shades with undertones of red, brown, and also darker green, purple, and blue like greige and elephant gray.
● Darker-toned gray – With the darker brown undertones, these dark gray shades are known for their depth and richness and some of these colors include charcoal and steel gray.
Step 3: Check out all the different colors that will look good with gray
After checking what kind of gray you're furniture has, the next step is to explore the different colors that will look good on your walls and match the said neutral color.
Colors That Go With Gray Furniture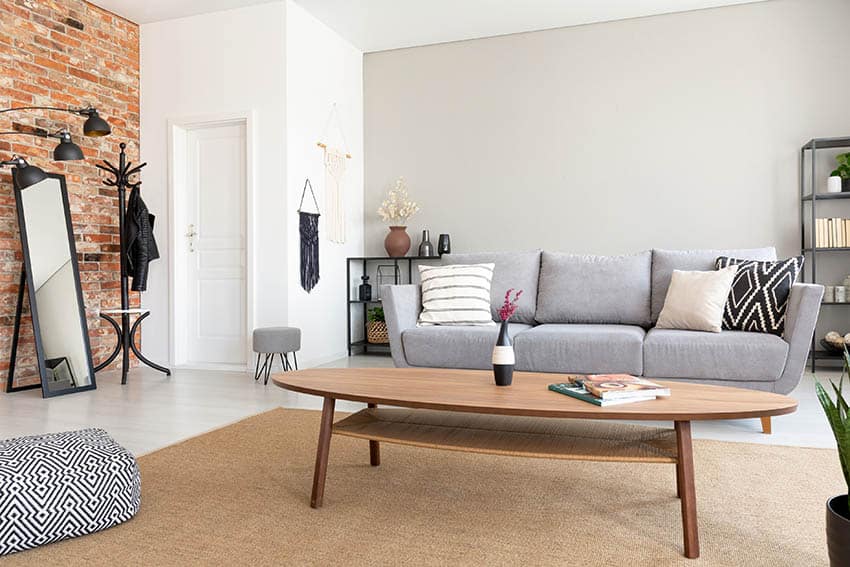 Gray, because of its many shades and undertones, can be considered complex but can actually be combined with many colors because of this said complexity.
Choosing the palette that will look good with your gray furniture can be overwhelming since there are many colors out there along with the different shades and tones under them. But before you go through many colors and their respective shades, let's start with the basic and common color paired with gray.
White Walls – The color white is considered an option that never fails and can be regarded as timeless and classic. This is not surprising considering white matches well with all colors and is known as the true chameleon. Gray furniture, despite how light it may be, will stand out when paired with clean white walls.
The white walls will add warmth and brightness to the room which also looks like a cozy and comfortable choice. Crisp white walls just look like a fantastic backdrop since it's clean and acts like a blank canvas.
Gray Walls – If you're looking for an elegant mix, you won't have to look so far. Going for monochrome will always appear sophisticated and high-end. So for your gray furniture, pair it with gray walls too but make sure you choose a different shade that can add texture to the room. Mixing different tones of gray is enough to create an enveloping space.
Beige Walls – Beige is a popular neutral color that works the same way as white since it can pair nicely with any other color on the wheel. If you feel like white is too clean and clinical, beige is an excellent alternative, adding a softer and more welcoming touch to the space.
This is an excellent addition to the room, especially if you want to feel more warmth at home. And when matched with cool gray, the paired colors will look lovely together.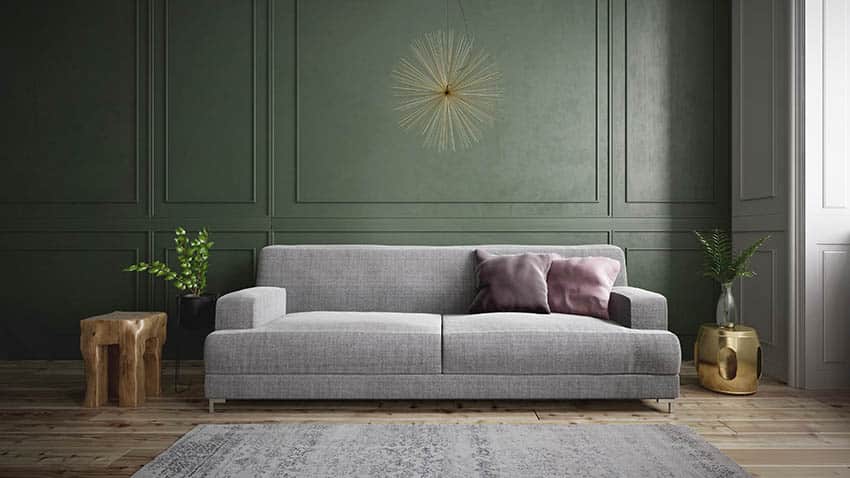 Green Walls – Green walls will also be perfect for gray furniture, especially if it has silver and grayish undertones.
When it's paired with green, it delivers an elegant and royalty feel to it and will allow each other, both the walls and the furniture to stand out. It might look a bit dark and gloomy but it will also be a great accent wall.
Blue Walls – If you're looking for another cool color, blue is an excellent choice you can couple with gray. And when it comes to interior design, the mix of these colors will feature a refreshing and cool look.
When you choose this color though, you need to choose the right shade to match the gray furniture you have at home. The good news is that there are shades of blue that go well with gray and can turn your living room into an elegant and calming space.
What Color Walls Go With a Gray Couch Tips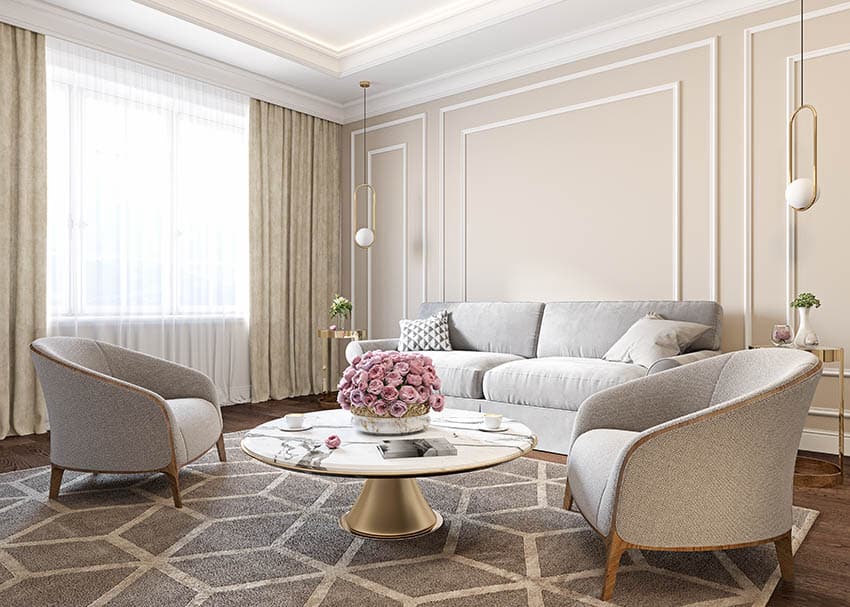 A gray couch, with its color, is versatile when it comes to interior decor. More than just recommending colors and paints, there are some tips you can follow when designing a room that has a gray couch. Here are some important tips you can take note of.
1. Make the most out of neutral colors – When it comes to interior decor, neutral colors play an important role in increasing its value, and yes this can even result in an increase in the resale value of homes.
2. Try sticking with gray or white walls – If you want to play safe with color choice, gray and white are excellent ones to consider.
3. Make a statement with bold colors – Since gray is a cool neutral color, it's easy to make a statement through accent walls and elements. You can either go for extreme warm or cool colors to go really bold in the mix.
4. Match the colors to the couch – Match every element you have in the room to the color palette you've chosen to follow. From the gray sofa, choose decorative items and elements following the color you chose to pair it with.
What Color Paint Goes With Gray Furniture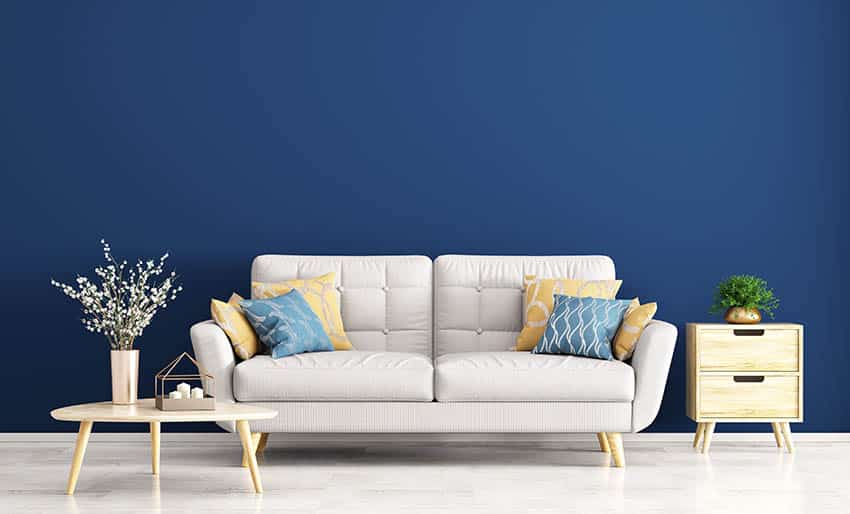 When choosing a color for your walls, matching it with your gray furniture is necessary. Gray furniture is becoming more to American homes and the challenge homeowners have taken upon themselves is matching it with the right color scheme, decor, and style.
And with DIY being more in trend today, homeowners are more hands-on in taking care of their home's interior decor. This goes the same way in choosing color paints for the walls.
More than just the different colors that can look good with gray furniture, you need to check out the best paint colors to consider. With the colors considered, here are some recommendations of paints and brands:
White – White is a fail-safe color and if you choose to match this with your gray furniture, you can never go wrong. Here are some color paints that definitely won't let you down.
Benjamin Moore Swiss Coffee (OC-45)
Benjamin Moore Chantilly Lace (OC-65)
Sherwin-Williams Snowbound (SW 7004)
Farrow & Ball All White (No.2005)
Benjamin Moore White Dove (OC-17)
Farrow & Ball Pointing (No.2003)
Sherwin-Williams Alabaster (SW 7008)
Paper and Paints Not Totally White
Dunn Edwards Cool December (DEW383)
Clare Snow Day
Gray – Going for a monochromatic color palette? If you don't want to stray away from the color gray and would instead prefer to play on the different shades and tones available, check out these wonderful gray paint colors to help you with it.
Sherwin-Williams Agreeable Gray (SW 7029)
Benjamin Moore Stormy Sky (1616)
Farrow & Ball Ammonite (No.274)
Benjamin Moore Classic Gray (OC-23)
Sherwin-Williams Alpaca (SW 7022)
Farrow & Ball Elephant's Breath (No.229)
Benjamin Moore Pashmina (AF-100)
Portola Paints Fresh Concrete
Farrow & Ball Down Pipe (No.26)
Sherwin-Williams Anonymous (SW 7046)
Beige – Beige, similar to white, will be almost like a go-to color you can easily pair with. Adding a bit of warmth to the mix, check out these subtle paint colors you can explore.
Pittsburgh Paints Siesta Sands (PPG1066-1)
Sherwin-Williams Barcelona Beige (SW 7530)
Farrow & Ball Slipper Satin (No.2004)
Sherwin-Williams Balanced Beige (SW 7037)
The Spruce Best Home Macrame Beige
Benjamin Moore Georgetown Pink Beige (HC-56)
Magnolia Home Soft Linen
Benjamin Moore Shaker Beige (HC-45)
Benjamin Moore Muslin (OC-12)
Sherwin-Williams Croissant (SW 7716)
Blue – If you want a cool color to add and match with your gray furniture, there are many options you can take note of, including the following paint colors.
Benjamin Moore Water's Edge (1635)
Pratt & Lambert Smoke Ring
Farrow & Ball Oval Room Blue (No.85)
Benjamin Moore Blue Veil (875)
Farrow & Ball Light Blue (No.22)
Dunn-Edwards Drenched Rain (DE5883)
Glidden Caribbean Sea (GLB02)
Sherwin-Williams Dynamite Blue (6958)
Valspar Celestial Blue (5003-9C)
Sherwin-Williams Sea Serpent (SW 7615)
Green – For a bit of a refreshing look, green can mimic the feel of nature in your home. Match your gray furniture with green walls using one of the following paint colors.
Benjamin Moore Vintage Vogue (462)
Sherwin-Williams Jardin (Sw 6723)
Valspar Putting Green (6004-8B)
Farrow & Ball Studio Green (No.93)
Valspar Spring Meadow (6006-7C)
Behr Caribbean Current (P460-7)
Sherwin-Williams Greenfield (SW 6439)
Benjamin Moore Largo Teal (742)
PPG Paints Aragon Green (PPG1227-5)
Glidden Spring Cactus (GLG07)
Gray Analogous Color Pairing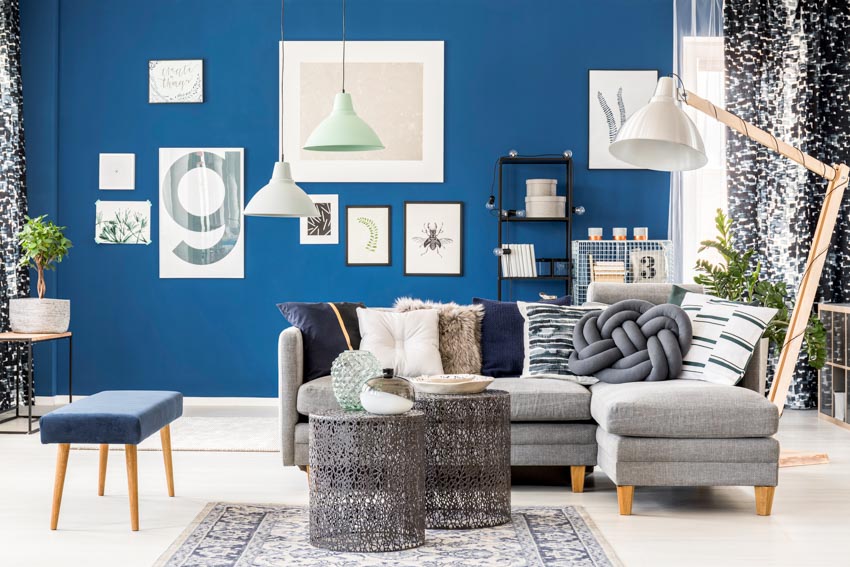 An analogous color pairing means that the colors are located next to each other on the color wheel. Gray has a neutral hue that looks wonderful when paired with cool colors like green and blue in the cool analogous layout. Here are some paint colors you can check out.
Green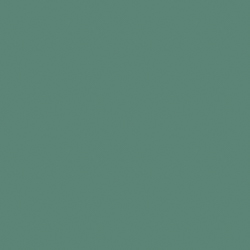 Benjamin Moore Verdigris (685)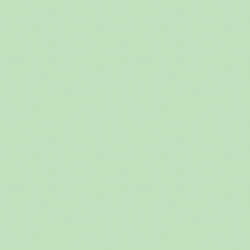 Behr Garden Room (450D-4)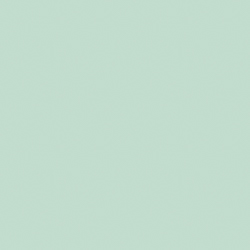 Sherwin-Williams Aloe (SW 6464)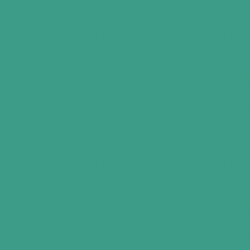 Dunn-Edwards Palm Springs Splash (DET536)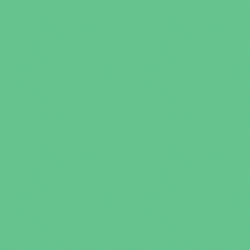 PPG Paints Aragon Green (PPG1227-5)
Blue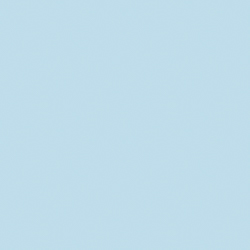 Benjamin Moore Palatial Skies (800)

Sherwin-Williams Regale Blue (Sw 6801)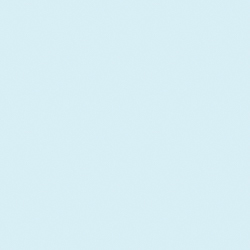 Behr Serene Sky (540C-2)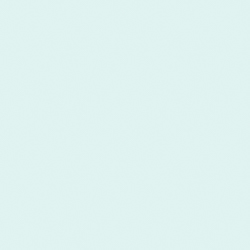 Valspar Sea Breath (5006-7A)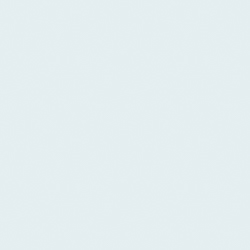 Glidden Tropical Surf (30BG 72/069)
If you're considering a warm analogous layout to add brightness to your vibrant gray furniture, brown and gold match well with this neutral color. Check out these paint colors.
Brown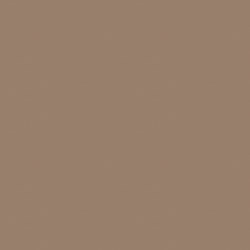 Magnolia Home Elemental (JG-129)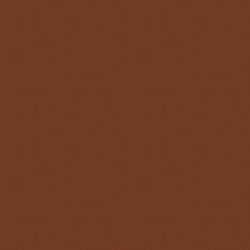 Benjamin Moore Charlton Brown (CW 265)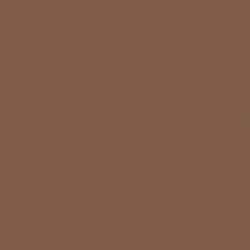 Dunn-Edwards Deep Brown (DE6077)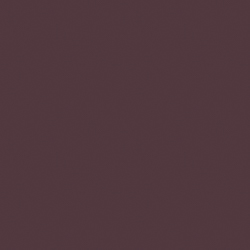 Farrow & Ball Pelt (No.254)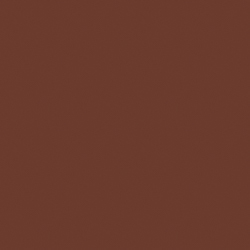 Behr Brown Eyes (S-G-740)
Gold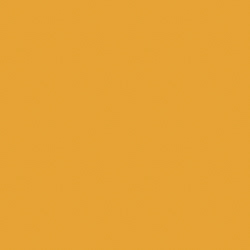 Farrow & Ball India Yellow (No.66)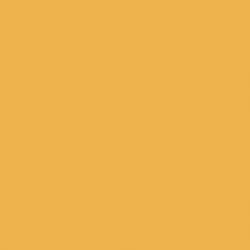 Benjamin Moore Buttercup (2154-30)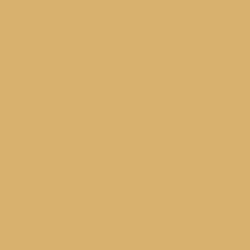 Sherwin-Williams Mannered Gold (SW 6130)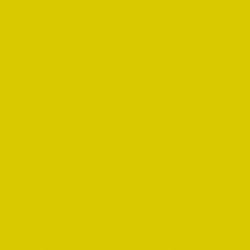 Benjamin Moore Chartreuse (2024-10)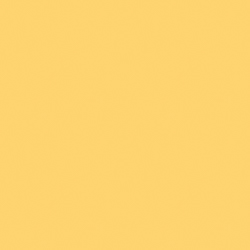 Farrow & Ball Babouche (No.223)
Gray Complementary Color Pairings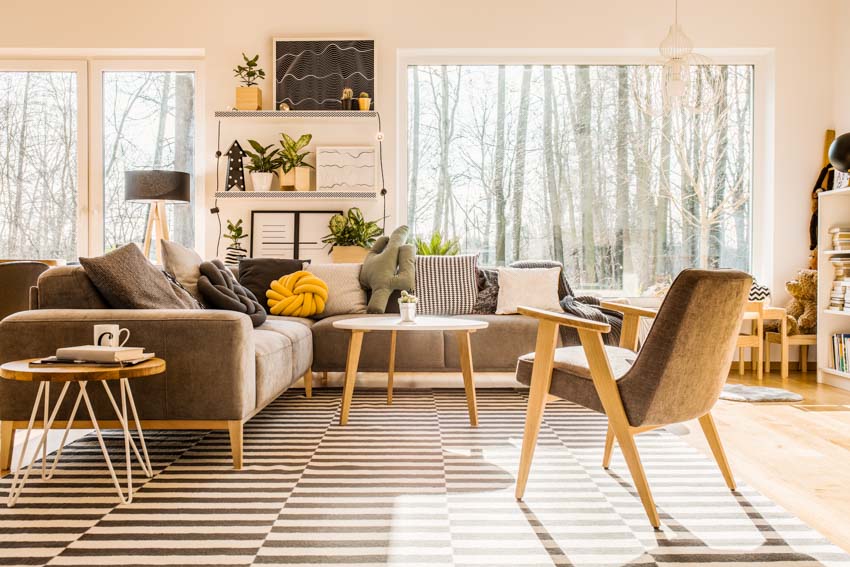 Complementary colors are two colors that are located across each other on the color wheel. When paired, these colors allow each other to stand out and look bold. Since gray is a neutral color but it's usually associated with black, which is the complementary color of white. So for gray, you can consider the following white paint colors.
Top Benjamin Moore White Paints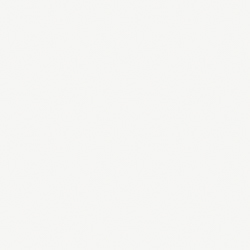 Decorators White (CC-20)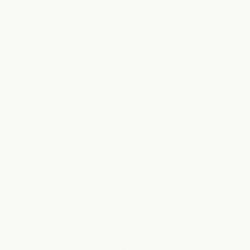 Super White (OC-152)
Chantilly Lace (OC-65)
•

Oxford White (CC-30) Atrium White (OC-145)
Top Sherwin-Williams White Paints

Alabaster (SW 7008)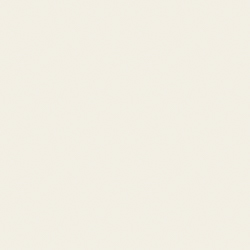 Pearly White (SW 7009)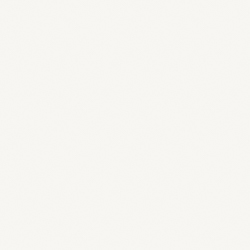 Pure White (SW 7005)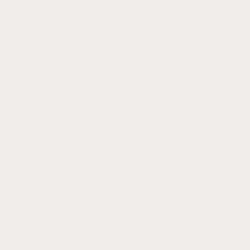 Eider White (SW 7014)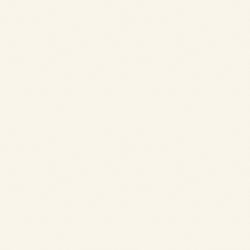 Dover White (SW 6385)
Monochrome Color Schemes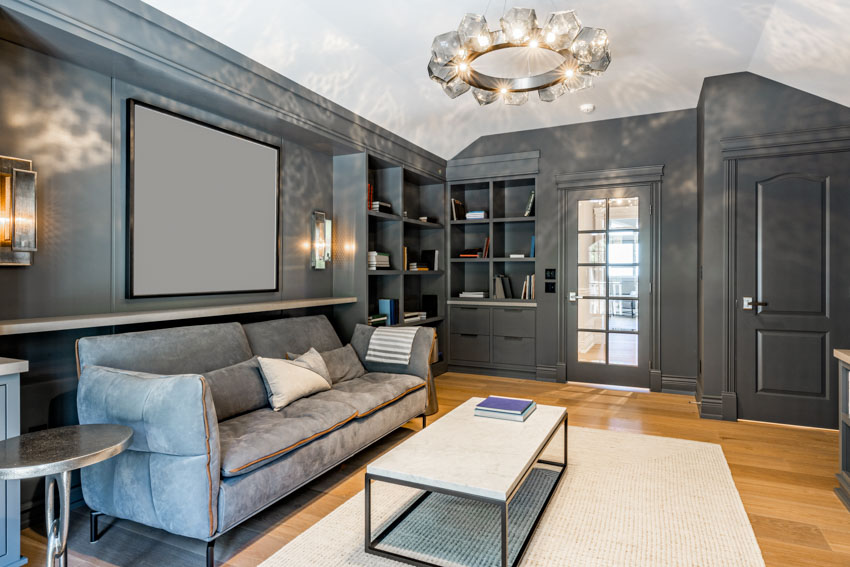 Another color scheme and combination you can try out is monochromatic. The color gray in itself is an elegant color you can play with and you can get a multidimensional layered effect by using the same color in different tones.
Combining dark and light grays will be fun to play with once you've decided on a monochromatic look for your home. If you want some recommendations on which paint colors to use, here are some of the most popular options used by homeowners.
Top Benjamin Moore Gray Paints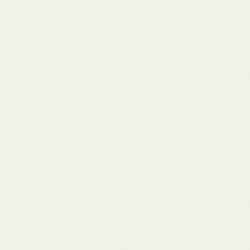 Silver Satin (OC-26) Gray Owl (2137-60)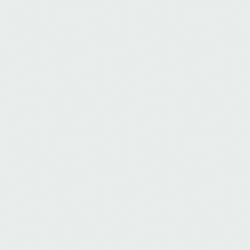 Gray Cloud (2126-60)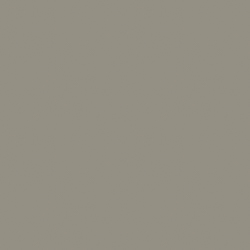 Chelsea Gray (CH-168)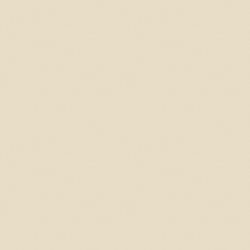 Edgecomb Gray (HC-173)
Top Sherwin-Williams Gray Paints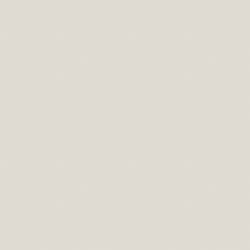 Repose Gray (SW 7015) Agreeable Gray (SW 7029) Mindful Gray (SW 7016)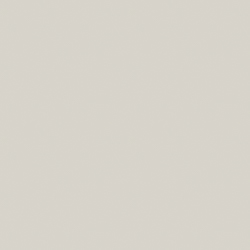 Light French Gray (SW 0055)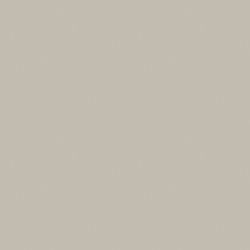 Dorian Gray (SW 7017)
Colors That Go With Dark Gray Furniture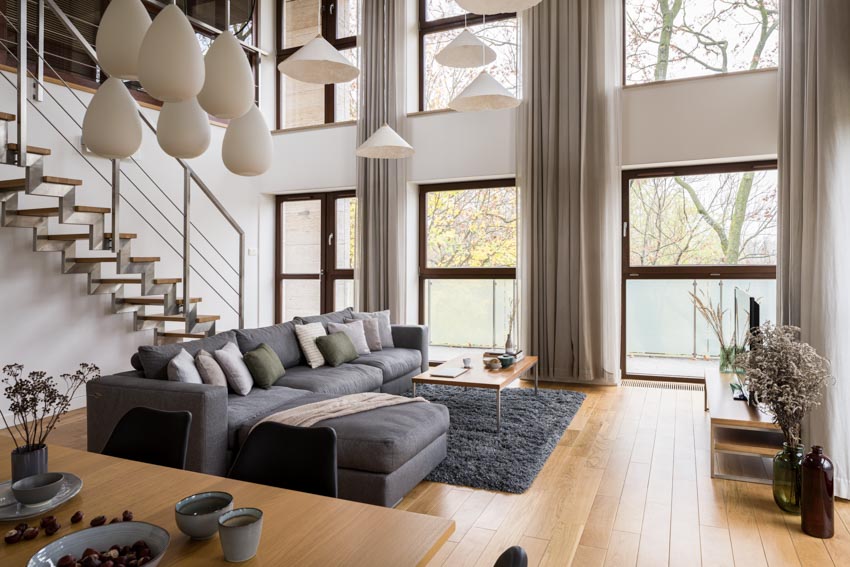 Dark gray or also known as cool gray colors usually has undertones of green and blue, adding a soothing vibe to a space where the color is used on. If you have gray couch fabric types, you can match them with different colors that can balance the cool look of gray.
The trick though is to add warmth to the room and choose colors that can integrate brightness into the room. It can be challenging, especially if it's your first time dealing with color combinations and shade blends. Here is a list of colors to serve as a guide for you when matching your dark gray furniture.
Earthy Tones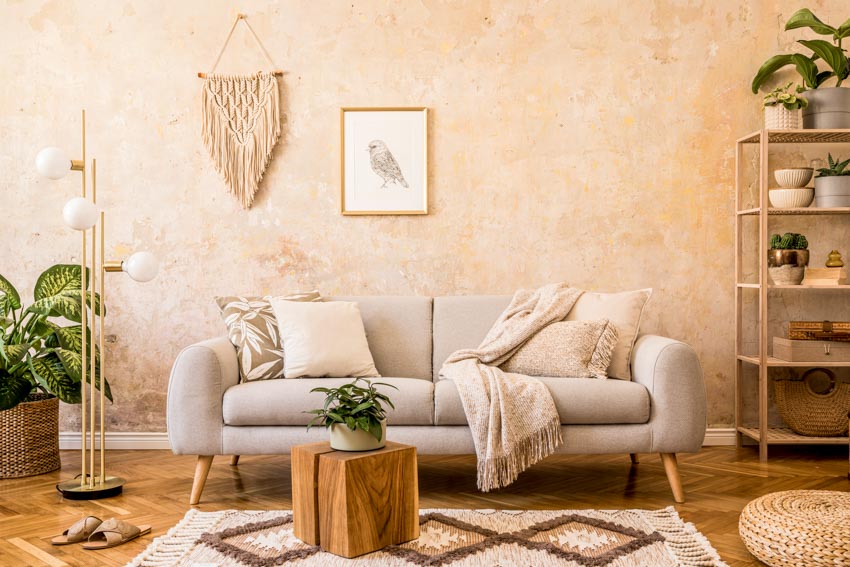 Nothing adds brightness more than earthy tones and this is the reason why it is a good option to be used alongside your dark gray furniture. The fresh and natural vibe of earthy tones can balance the cold look of the color gray. And for color recommendations, you can always start with beige, taupe, and brown.
1. Beige
Beige has this light and creamy look that can brighten the room where your dark gray furniture is installed in. Its bright and fresh look can soften the vibe in the room. Check out the following beige paint colors:
Benjamin Moore Shaker Beige (HC-45) Sherwin-Williams Barcelona Beige (SW 7530)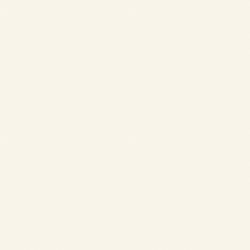 Farrow & Ball Slipper Satin (No.2004)
2. Taupe
Taupe is another earthy tone to match your gray furniture. Since it has a gray undertone in the first place, it's not surprising that this color can look nice with the furniture. Here are some paint colors you can look at: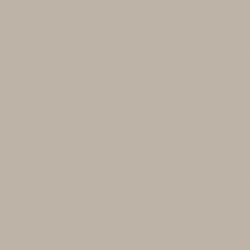 Benjamin Moore Upper West Side (CSP-70)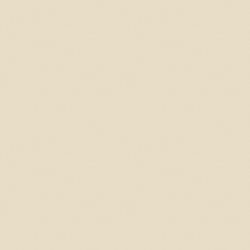 Benjamin Moore Edgecomb Gray (HC-173)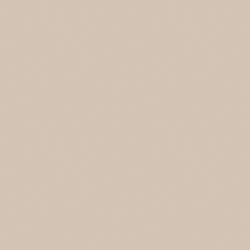 Behr Smokestack (N220-3)
3. Brown
Brown is a wonderful color to match the color gray. Both neutral colors offer warmth and versatility to the room. Gray furniture can look wonderful when surrounded by brown finishes. For brown paints, here are some to look at.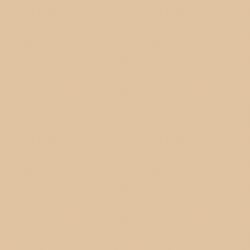 Farrow & Ball Buff (No.20)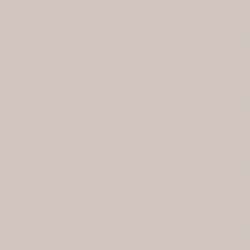 Farrow & Ball Dove Tale (No.267)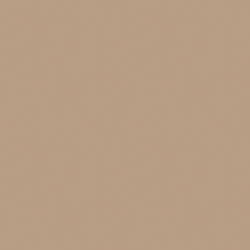 Sherwin-Williams Dormer Brown (SW 7521)
Yellow/Gold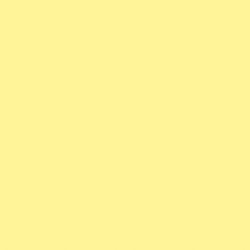 PPG Citrus Punch (PPG1212-5)
If you're looking for a color that can brighten a room in an instant, nothing can beat yellow and gold. Pairing these colors with the color gray is an obvious way to soften this neutral shade.
You can go for bright and bold canary and lemon tones or you can opt for a more elegant and deep hue like honey and marigold. To help you decide, here are some worth considering.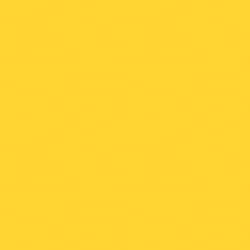 Sherwin-Williams Cheerful (SW 6903)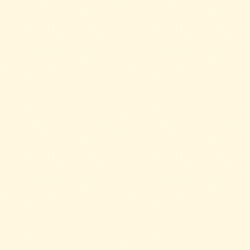 Behr Morning Sunlight (360A-2)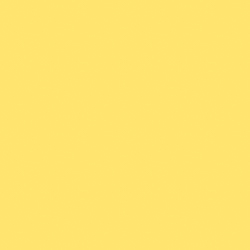 Benjamin Moore Sunbeam (328)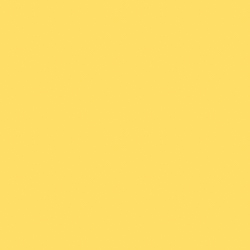 Glidden Dazzling Daffodil (GLY03)
Rose/Pink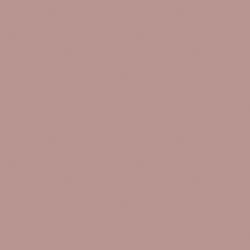 Farrow & Ball Sulking Room Pink (No.295)
Another color you can use along with gray types of furniture styles is rose or pink. Compared to the cheery yellow, the addition of pink or rose somehow adds a romantic touch to the room.
Since these colors are usually associated with femininity, it adds softness and grace to the vibe. You can choose the common baby pink or the rare and elegant rose gold. Here are some of the top options to consider:
Benjamin Moore Lazy Afternoon (1378)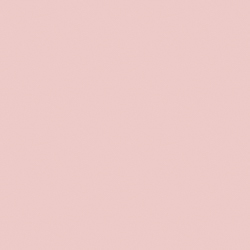 Sherwin-Williams Rose Colored (SW 6303)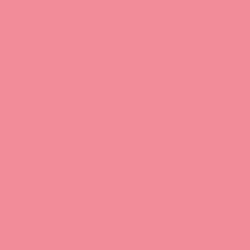 Benjamin Moore Pink Starburst (2004-40) Behr Marquee Angel Blush (210C-1)
Silver/Metallic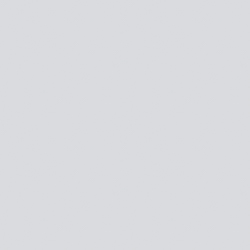 Benjamin Moore Metallic Silver (2132-60)
Another color that will look fantastic with gray is silver or something metallic that can add luster to the neutral color. Adding silver to gray will give it the elegance and shine that the color lacks. Check out these top silver paints you can consider.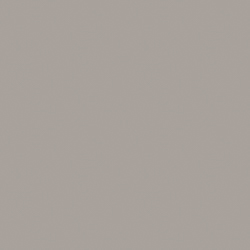 Glidden Antique Silver (PPG1002-5)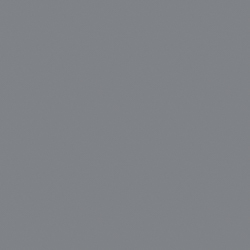 Dunn-Edwards Tarnished Silver (DE6355) Sherwin-Williams Silver Strand (SW 7057)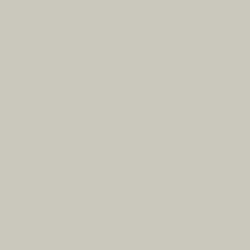 Behr Heirloom Silver (PPU25-08)
What Colors Go With a Charcoal Gray Sofa Tips

A charcoal gray sofa can sometimes be the focal point of the living room. Depending on how rich and deep the shade of gray is, it can serve as a stunning accent where you can connect all other elements of the room to.
The great thing about a charcoal gray sofa is that it's not difficult to pair it with other colors. You just need to add a touch of warmth through the colors to somehow soften their richness.
Here are some colors you may want to consider for your walls when you have a charcoal gray sofa.
● Ivory – Yes, ivory is basically a shiny white and it is bound to shine even brighter when paired with a charcoal gray sofa. This pair will create an elegantly classic look that has a touch of romance to it. This stunning combination of ivory walls and charcoal gray sofa can also be matched with a wooden coffee table and rustic patterned rug.
● Light Brown – This color is bound to add warmth to your living room, especially if you have a charcoal gray sofa at the center of the space. This warm color on the walls will balance the cool color of the furniture. If you want to feel like you're outdoors, the light brown color will add a woodsy ambiance to the space.
● Light Blue – Adding light blue walls and matching them with your charcoal gray sofa will make the room look brighter and more spacious. And since it's the color of the sky, it can naturally make you feel free and outdoors.
● Dusty Pink – When paired with gray, pink adds a soft and romantic touch to this color. The charcoal gray sofa will stand out amidst the dusty pink walls, providing sophistication and elegance to the room.
● Smoky Lavender – Similar to dusty pink, smoky lavender creates a romantic ambiance when it's paired with the color gray. While it is normally associated with nobility, smoky lavender adds drama to the cold gray color of the sofa.
● Soft Green – If you're a plant enthusiast and wants to still carry the hue of nature while indoors, this color is the perfect fit when paired with charcoal gray soda. Soft green creates a soothing and calming feel that will make you more comfortable while resting at home.
Colors That Go With Light Gray Furniture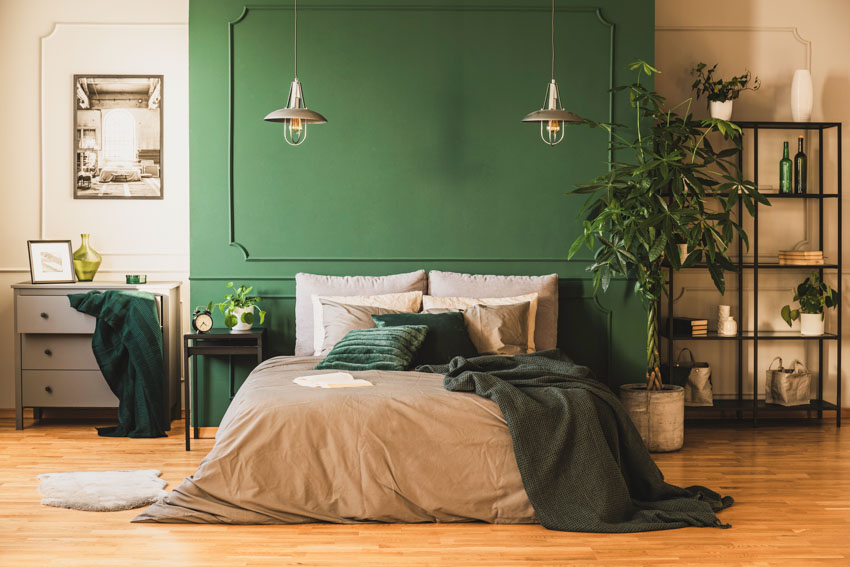 After exploring the colors that can match cool and dark gray furniture, the next step is to learn about light and warm gray. This gray tone is lighter and sometimes has the undertones of other neutral colors (like taupe, tan, and brown) to create a new color, which can be quite confusing.
If you simply have light gray furniture that needs to be spruced up, whether you're planning on painting the walls or your cabinets, there are specific colors that will empower the color gray and make it look powerful.
You may need to experiment to find the right combination of colors for the ambiance you're going for. Here are some colors that are worth considering and will pair excellently with your light gray furniture.
Blue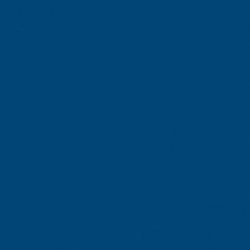 Lick Cobalt NHS Blue (Blue 111)
If you want something calm and soothing, blue is the go-to color for that specific vibe. For light gray furniture, you can introduce blue elements in the room like a blue rug or accent pillows. The limit really depends on your imagination and creativity.
Blue and gray look good together so you won't have to worry too much about this pair, especially since gray is a neutral shade that matches almost anything. However, you need to decide on what type of blue to pair your gray furniture with.
Cobalt Blue: Considered a bright blue, this color is just the right amount of brightness and coolness that can push subtle gray to look more lively and bold. If you plan on painting your walls with this color, here are some paint color recommendations.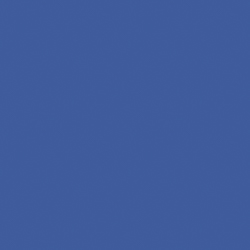 Behr Dark Cobalt Blue (PPU15-3)
Navy Blue: Another blue shade you can try is elegant navy blue. This dark shade of blue will look wonderful beside your light gray furniture. It will contrast perfectly with the light-colored furniture. Explore these navy blue paint options you can use.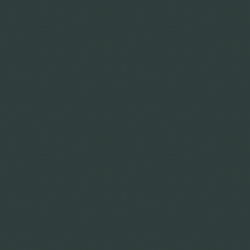 Benjamin Moore Navy Masterpiece (1652)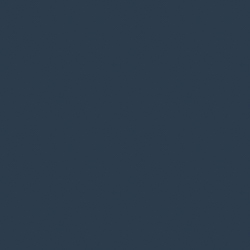 Sherwin-Williams Naval (SW 6244)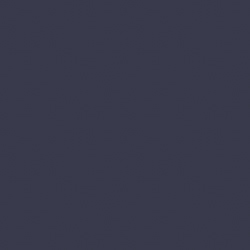 Farrow & Ball Scotch Blue (W24)
Turquoise: While this color will cause quite a debate on whether it's green or blue, turquoise is an incredible color option if you want to transform your home into something beachy and coastal. Check out the following paint colors to help you with it.

Behr Caicos Turquoise (MQ4-21)

Sherwin-Williams Calypso (SW 6950)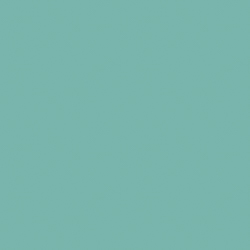 Benjamin Moore Florida Keys Blue (2050-40)
Green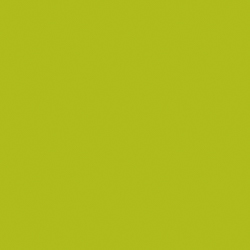 Valspar Sassy Green (6009-10)
Besides the color blue, green is another shade you can pair with gray that will give it a burst of life. Since this is the color of nature, it's not surprising that integrating the color into the room will add a feeling of freshness.
Bright Green: Bright green is a mix of the colors yellow and green. This is a good choice if you want the color popping in the room. It will be a good pair for charcoal gray or other light shades of gray. Here are some bright green paint colors you can skim through.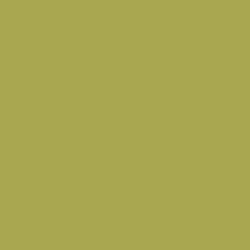 Behr Grape Leaves (400D-6)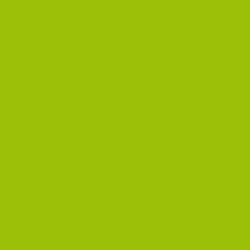 Benjamin Moore Douglas Fir (2028-20)
Hunter Green: Another attractive choice to match your light gray furniture is hunter green. This is somewhat the elegant green version of navy blue considering its deep and solid color.
This particular color simply stands out so make sure you design and use it accordingly. Check out these green paint options you can try.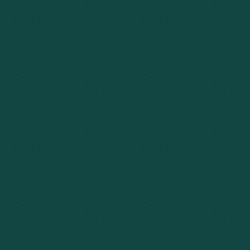 Benjamin Moore Bavarian Forest (2054-10)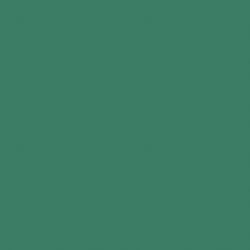 Magnolia Home Aspen Leaf (JG-71)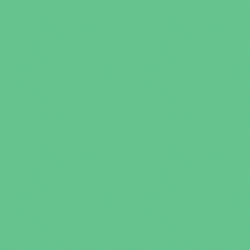 PPG Paints Aragon Green (PPG1227-5)
Teal: Teal is another green (or is it blue?) color that adds a contemporary vibe to a room when added together with light gray furniture. This color is often interchanged with turquoise which is why it can also be used for a nautical-styled room. If you're wondering what paint color to use, check out the following.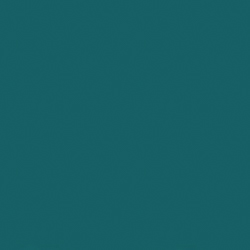 Valspar Gypsy Teal (5010-8)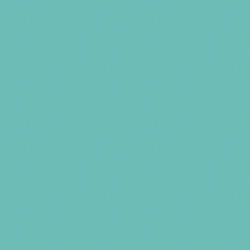 Behr Teal Zeal (500D-5)
Benjamin Moore Largo Teal (742)
Purple/Violet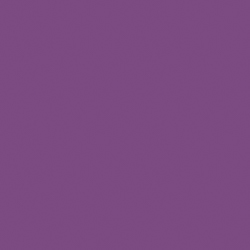 Glidden Regal Purple (56RB 09/302)
Finally, the colors purple or violet will look exciting when paired together with the color gray. Purple is known as a color of royalty and wealth and its deep rich color can elevate the sophistication of this color pair.
Both violet and purple are dramatic colors that will add elegance to the neutral gray color of your furniture. They will surely blend well together. Combine the following paint colors with your gray furniture to achieve a trendy and sophisticated look for your room. Behr Powdery Mist (650C-2)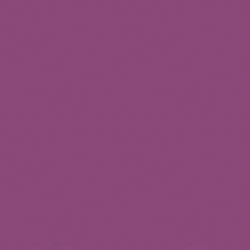 Valspar Purple Davenport (1003-3A)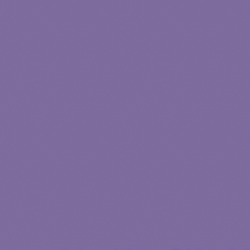 Sherwin-Williams Forget Met Not (SW 6824)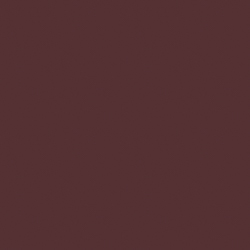 Farrow & Ball Brinjal (No.222)
What Color Walls Go With Light Gray Couch Tips

Light gray is a color that usually has cooler undertones that include purple, blue, and green. These undertones and the combination of black and white lead to light-toned grays. With a light gray couch, you can pair it with darker tones, whether they are cool or warm.
If you want a contemporary, modern, and minimalist style for your room where your light gray couch is, you can actually choose a darker shade of gray for the walls.
This will not only offer a more elegant ambiance to the room but also a comfortable and relaxing space with the piece of furniture. Besides dark gray, here are other colors you can consider and explore:
● Dark blue – To create a pretty contrast with your light gray couch, dark blue walls will create texture in the interior of the room. You can also add dark blue and light blue pillows to the couch to provide more accents. Dark blue is a serene and at the same time stunning color to choose from.
● Dark greens – Sage green and olive green are only two dark shades of green you can pair with your light gray couch. The color gray somehow poses the same earthy feel as brown so matching it with dark green will make you feel like you're surrounded by nature.
Accent Wall Color For Gray Furniture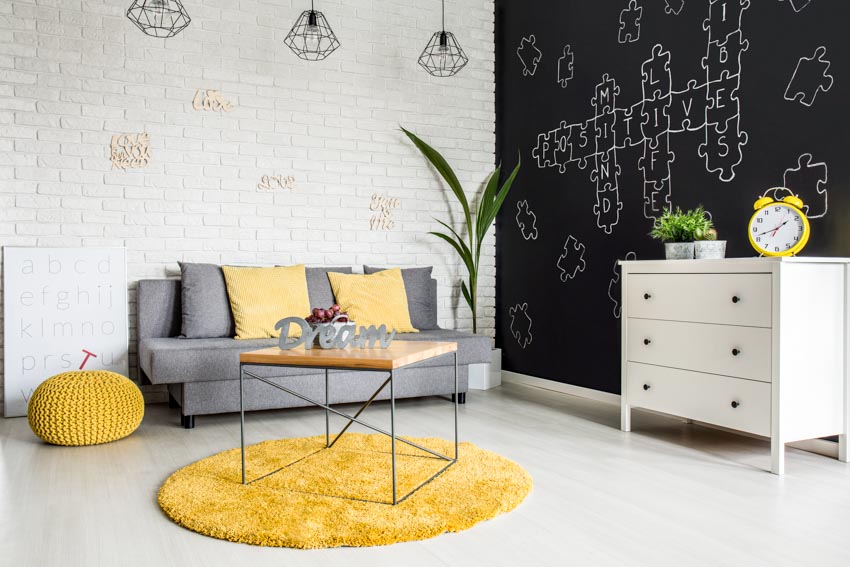 Now, if you're considering certain accent wall ideas in the room where your gray furniture is, you need a rich and bold color to let the wall stand out.
This is not a difficult goal to accomplish since gray is a neutral color that can serve as a perfect canvas for the accent wall. Here are some colors you may want to use for the wall to pop.
Black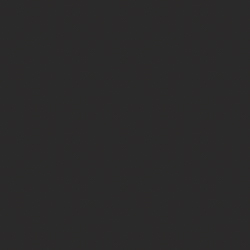 Sherwin-Williams Tricorn Black (SW 6258)
This powerful color always stands out wherever you place it in, which is why it will make a wonderful accent wall color for you. Black is a versatile color but it's a loud shade and can be difficult if you want it on the down low.
The only option is to let the color shine just how it should. If you're looking for drama, these are the paint colors you can check out.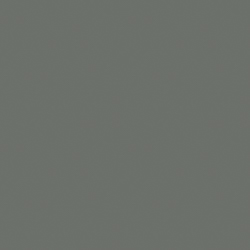 Farrow & Ball Down Pipe (No.26)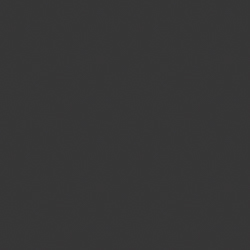 Benjamin Moore Black Jack (2133-20)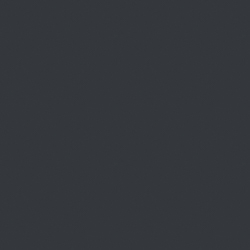 Farrow & Ball Railings (No.31)
Benjamin Moore Deep River (1582)
Red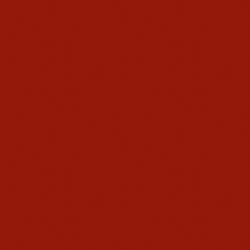 Benjamin Moore Heritage Red (HC-181)
This color is as dramatic as the color black with its passionate shade and bold hue. Since gray has this subtle hue, using red paint for your accent wall is guaranteed to provide the attention you're seeking for it.
And while you can use the color for other accents like blankets and artwork, a red accent wall can do the trick. Choose among these red paint colors to finally start adding drama to your room and home.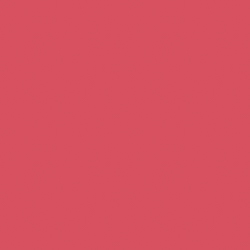 Glidden Salsa Diane (PPG1186-6)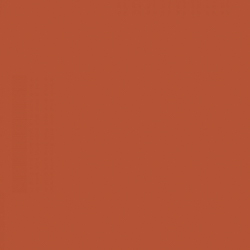 Farrow & Ball Terre D'Egypte (No.247)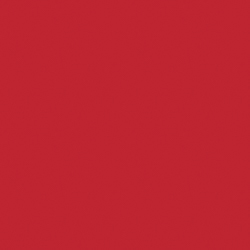 Sherwin-Williams Show Stopper (SW 7588)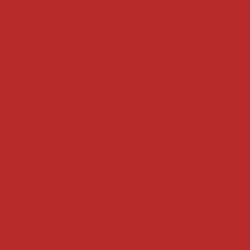 Benjamin Moore Exotic Red (2086-10)
Orange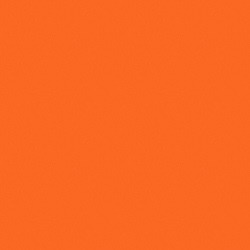 Farrow & Ball Estate Eggshell Charlotte's Locks (No.268)
Orange is also a color that stands out while at the same time adding sophistication and warmth to the room. This color can easily stand out, similar to red, especially when paired with the minimalist gray.
Just adding this color, in whatever form you've thought of, can add a lighter mood to the room. For your orange paint colors, here are some worth trying out.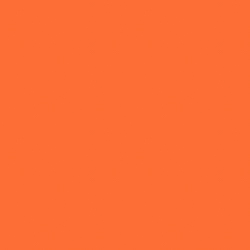 Ralph Lauren Paint's Baja Orange (IB62)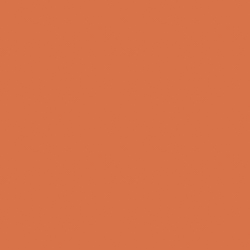 Benjamin Moore Corlsbud Canyon (076)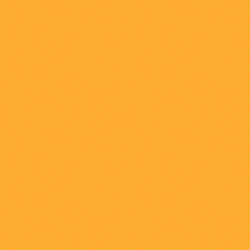 Farrow & Ball Orangery (No.70)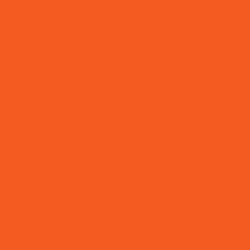 Sherwin-Williams Obstinate Orange (SW 6884)
Bedroom Paint Colors With Gray Furniture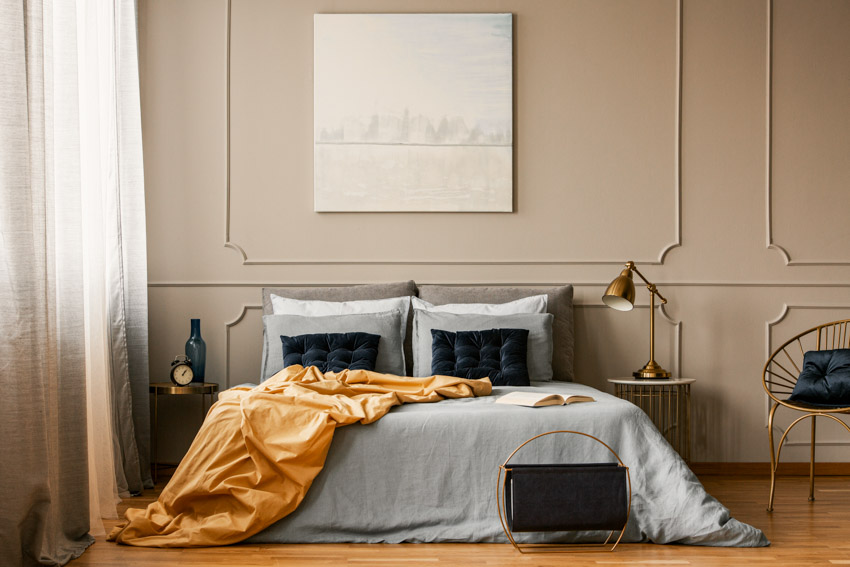 Truth be told, choosing the appropriate bedroom paint color with gray furniture can be both easy and challenging. Since gray is a neutral color, all colors can easily look nice beside it. In the same line of thought though, it can also be challenging since you have many options to skim through and choose from.
When choosing though, here are simple tips you can follow as a guide to start with.
1. Choose the style and vibe you want the room to showcase and make you feel: Gray is quite easy to pair with and you only need to choose the specific vibe and style you want your room to have. From there, all the other elements will be made in reference to this style.
2. Choose a specific color you will add to the room: Whether you plan to paint the wall or introduce several elements in the room, make sure that you're following the color palette that you've set your mind on. Following a color palette will somehow harmonize and unify the entire room.
3. Don't be afraid to get a little crazy with your colors and decor: You don't have to stick with two colors since around 4 to 5 will work wonderfully but make sure that the colors complement each other (You won't have a problem with your gray furniture since it's a neutral color that can easily match other colors).
4. Choose an element that can serve as the focal point of the room: Whether it's the gray furniture or an accent wall, you need to choose the central point of the room to have a better direction in the design.
What Color Accent Chair Goes With a Gray Sofa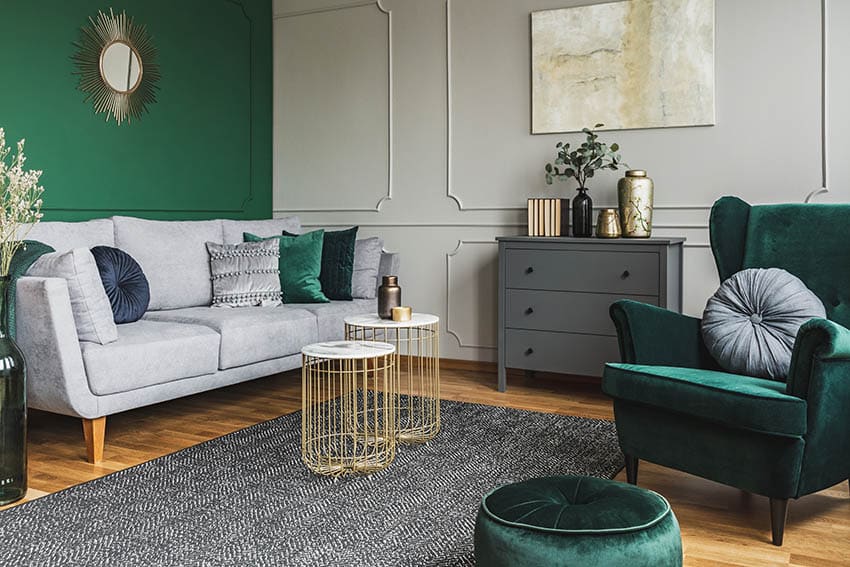 If you're going for something bold and you drama even with your room's backdrop, going for bright colors, whether warm or cold, is the best thing to do.
Some recommendations for bold colors that can look great as an accent chair when paired with a gray sofa are the following:
● Orange – This color will totally stand out, bringing the sunset right inside your home while you are sitting on your comfortable gray sofa.
● Yellow – If you don't want the sunset, you can choose the sun directly instead and go for this color for your accent chair. Yellow is known as a happy and cheery hue that you just won't be able to ignore once it's in the room.
● Emerald Green – Yes, you want something bold but you want to do it elegantly and tastefully, this is where the emerald green comes into play. This color adds a certain punch that's not available with other shades of green. It may be due to its sheen that this shade of green is popular.
● Watery Blue – If you want a coastal look even with your cool gray sofa, choose watery blue accent chairs to pair it with. The combination of these two cool colors will make you feel relaxed and more comfortable.
Colors to Avoid Pairing with Gray Furniture
More than just taking into account the colors that go well with gray furniture, there are also colors that won't be a good fit. Some of these colors are the following:
● Peach (Looks too retro and takes you back to the 80s)
● Vivid Purple & Fushcia (Looks childish)
● Certain Types of Red (Similar to peach, can look too retro)
● Dark Brown (Dull combination with gray furniture)
● Black (Too bold and only for those rooms that can carry it)
See more related content in our article about green accent wall on this page.