This gallery of split rail fence ideas share what it is, different types, materials, rustic & modern designs, cost, sizes, gates, and split rail installation tips.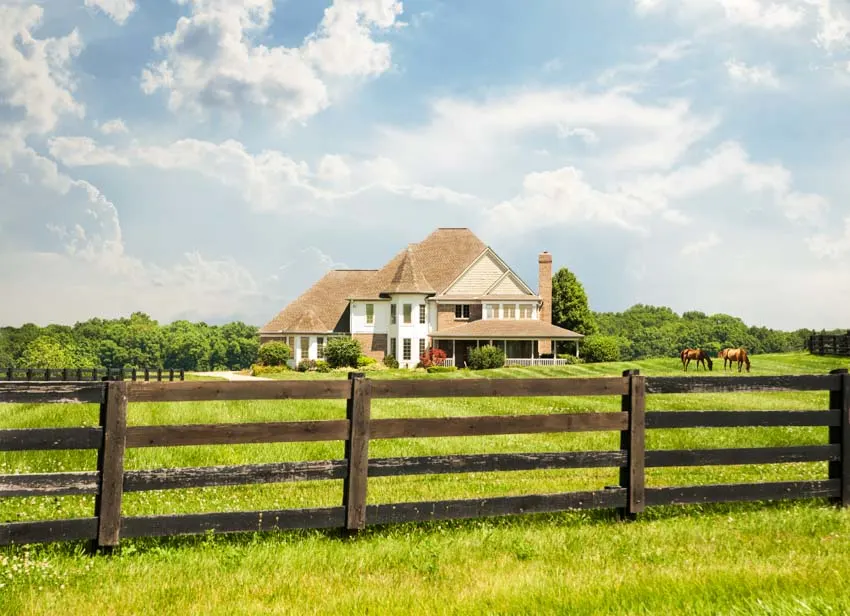 If you want an informal, unstructured, natural-looking fence, a split rail fence would be the way to go. Split rail fencing is a variation of the zigzagging wood fences discovered in America in ancient times. It has a rustic appearance and is one of the simplest fences to construct.
This minimalist but good-looking fence style is ideal for farms, parks, industries, and large-acreage houses. Split rail fencing is inexpensive, long-lasting, and visually appealing. As you read on, you will see the essential details for split rail fences and ideas to determine if they are the right solution for you.
What Is a Split Rail Fence?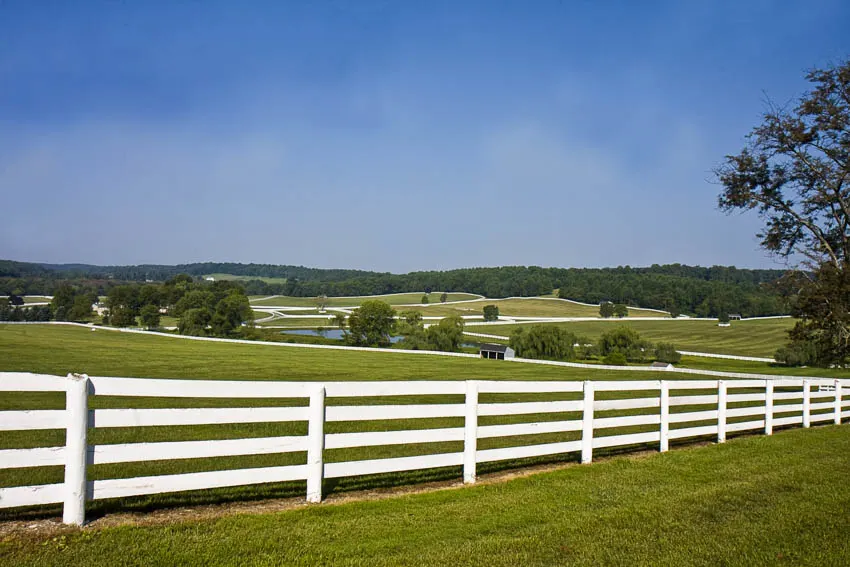 Split rail fencing has two, three or four rows of horizontal fencing posts and a low-profile design. A vertical column runs every few feet to support these posts. Split rail fences are usually made of wood or vinyl and are split in half lengthwise to make the railings. Wood is a less expensive option, but vinyl is more durable and necessitates minimal upkeep.
The horizontal posts for split rail fences are typically one foot apart, allowing passersby to see the vast majority of the property. However, although a split rail fence is not ideal for seclusion or security, it can be utilized to keep big animals on the property.
Because a split rail fence design is normally composed of wooden posts that are placed a huge distance apart, it helps to create an open, breezy aspect while yet giving the impression of a location that is off-limits to the public.
Even though this fence style is not frequently used by residents who prefer a more confined, private aspect, it does have a number of advantages. Split rail fences are normally available in two versions, each with a distinctive appearance.
The first split rail fence version is the traditional freestanding split rail fence. This split rail fencing form is commonly employed for agricultural or aesthetic fencing and features a distinctive zig-zagging design. These may be installed without nails or other hardware, and are widely known in locations with rocky soil in which it is practically impossible to make fence post openings.
The second most common form of split rail fence is mortised fences, which insert the split rails into notched fence posts rather than layering them in a triangular and zigzag pattern.
These split rail fence versions are becoming progressively common in the United Kingdom as well as in American suburbs. Mortised fences consume less wood and henceforth cost less than freestanding split rail fences.
Types of Fences with Split Railing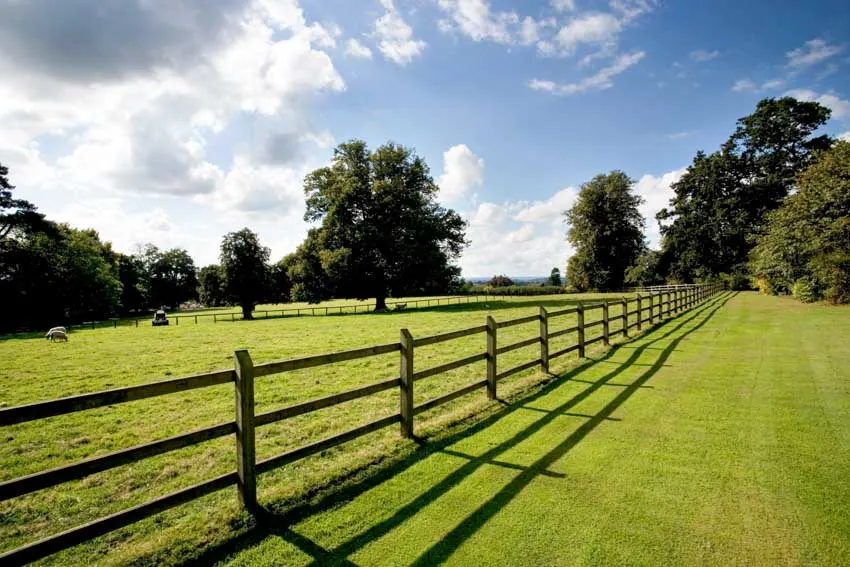 Here we share the different split rail fence types.
2 Rail Split Fence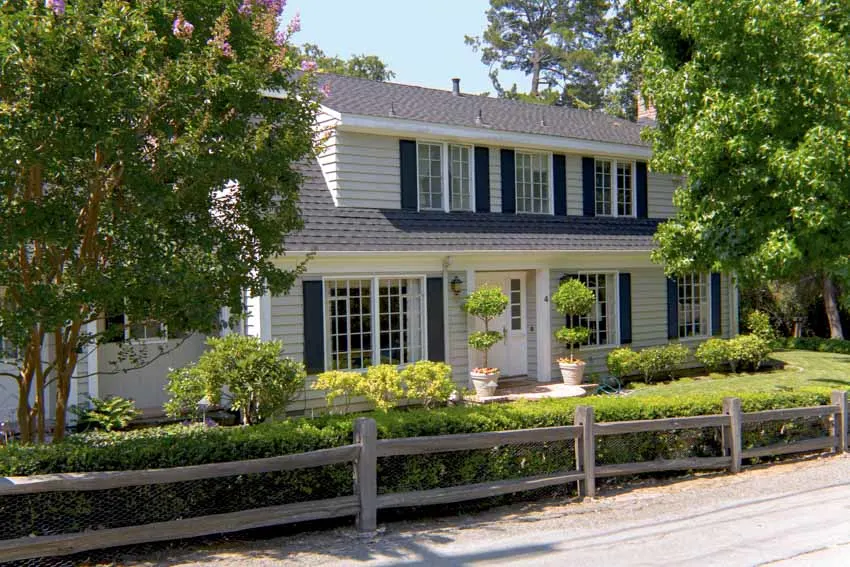 For centuries, two-rail split rail fencing has been utilized to designate property lines, and fences in portions of your backyard, as well as for decorative purposes.
It is also a good fencing solution for people who need to be capable of trimming the grass right beneath the fence without damaging the trimmer string due to fence contact. Two-rail split rail fencing is usually a durable boundary solution.
A two-rail split rail fence combines the durability and visual appeal of a traditional fence with an adequate amount of security for you and your household.
To improve security, two-rail split rail fencing can be combined with hedges to minimize external sight on a property. This is particularly important for making sure that you and your family feel comfortable and protected in your private outdoor living area.
Moreover, two-rail wood round rail fencing is typically constructed of pressure-treated wood. This implies that it will survive for decades without succumbing to decay or deterioration. Split rail fence posts with two rails are typically 3 to 5 feet in height.
3 Rail Split Fencing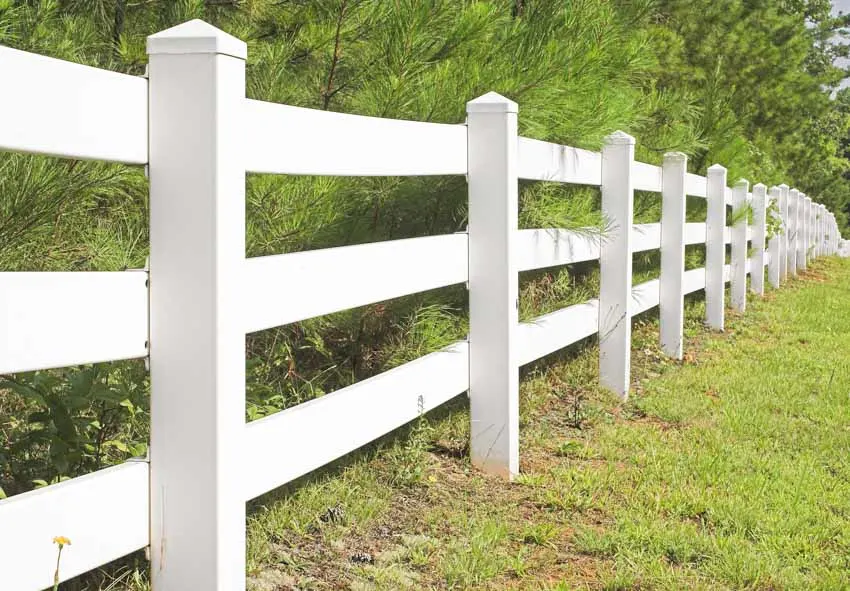 Three-rail split rail fencing features a large gap between the rails and additional space between the lower end of the last rail and the soil. This type of split rail fencing is ideal for residents who do not own animals or who own animals that are too big to fit through the spaces between the rails.
Split rail fences with three rails are quite eye-catching. This type of split rail fencing is one of the most classic fencing styles that is still used today, and it can complement everything from authentic ranches to single-family houses that require an architectural upgrade.
You will also discover that this type of split rail fence is useful for more than just decoration. It is really a brilliant option that will blend seamlessly with your house for decades. These fences are extremely robust and long-lasting, and they offer your property the desired appearance.
Rustic Fence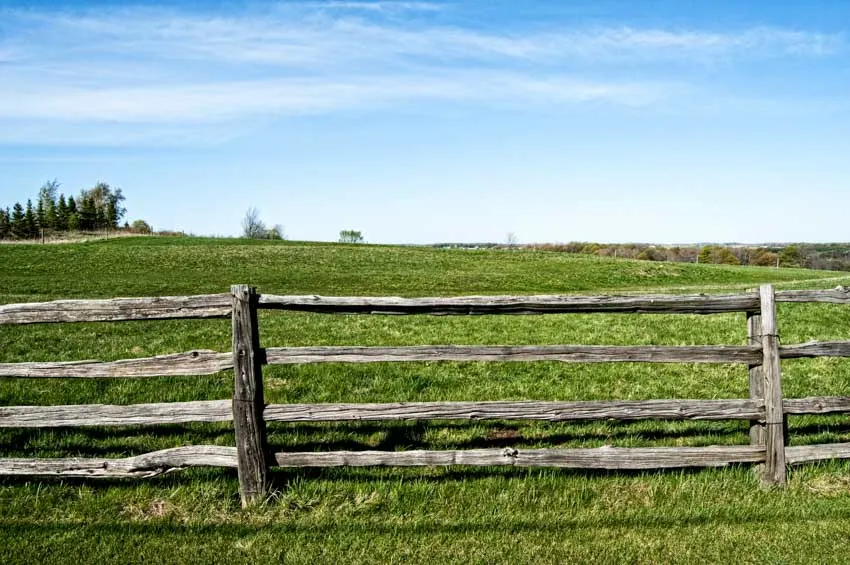 Rustic split rail fencing enhances the visual quality of a property, especially when it surrounds an ancient or historic building. There are many different forms of rustic split rail fencing, and the majority of them may be built with little labor or knowledge.
This style of split rail fence is also a popular fence design for farmhouses and ranches, and it can be installed with fewer tools and little hardware. Moreover, rustic split rail fences are common on ranches and farming operations.
This sort of split rail wood fence is built in a zigzag pattern, with untreated huge tree chunks piled on top of one another. The chunks of wood interweave and stack on top of one another to make the height of the fence where the two parts of the fence connect.
Modern Rail Fence
Modern split rail fencing, often known as estate fencing, is a more modernized version of the traditional split rail fence. Three-rail modern split rail fencing is normally built with three square horizontal rails attached to strong, heavy-duty square fencing posts. Modern split rail horizontal fences are often made of metal, vinyl, or wood.
Numerous modern split rail fence designs elude classification, using one-of-a-kind configurations of vertical, horizontal, and even curved railings to create something incredibly unique and personalized. Most modern-styled split rail fences are constructed of metal, but there are many appealing, up-to-date types made of wood as well.
Driveway Fence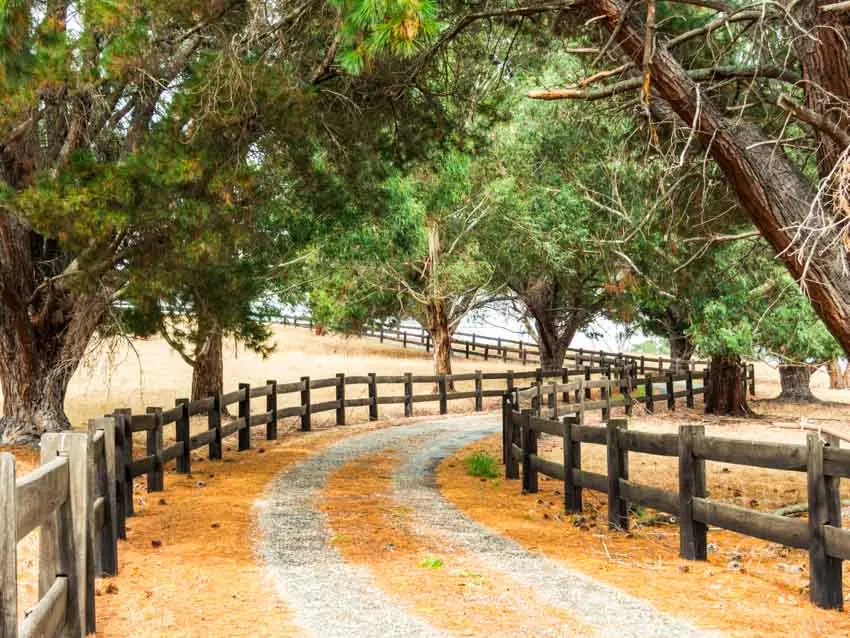 A driveway split rail fence is designed to be minimalist and unobtrusive. They are commonly used to establish the corners of neighboring properties and to designate driveway entries.
They also provide visually appealing and well-marked entrance ways. Moreover, driveway split rail fence posts serve as a solid platform for suspending baskets, address boards, reflectors, and signal holders.
Decorative Fence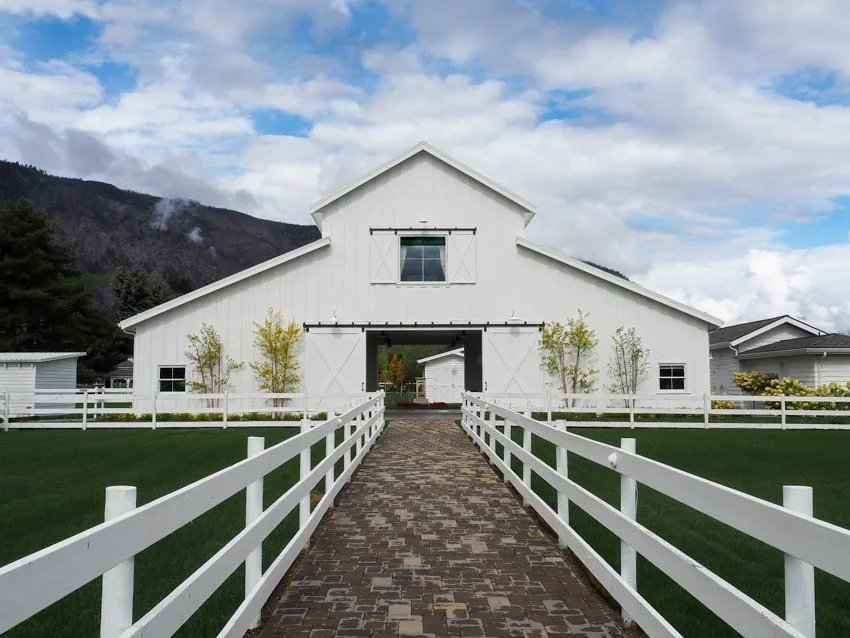 Decorative split rail fences are installed mainly for ornamental purposes as they do not block accessibility into or out of the property, and are made of materials that improve the beauty of a home or backyard. The majority of decorative split rail fences normally give a rustic touch to a variety of landscaping layouts.
Traditional split rail fencing was originally designed to keep livestock in a grassland. However, decorative split rail fences have evolved into a technique to mark property limits without obstructing a vista. This type of split rail fence is usually seen in front of plantation, country, or farm-style homes, though it can be found in front of modern residences as well.
Round Fence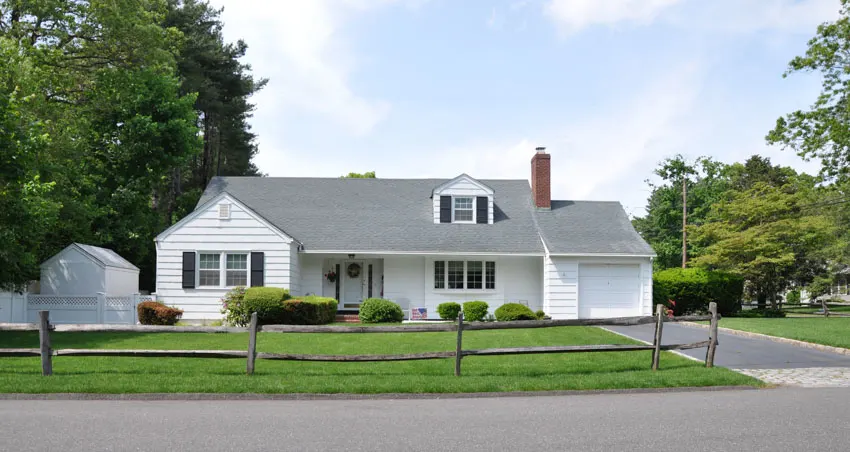 Round split rail fencing is constructed with round wooden rails. This form of split rail fencing is built with hardwood rails that are smooth on all surfaces. The fencing posts that hold up the rails are round as well. Split rail fencing often features round rails that are 8 to 11 feet long.
Moreover, a round split rail fence is a useful option that effectively contains livestock. If you house huge animals, you need to ensure that the posts are designed correctly and installed to endure the wear and tear that accompanies them. The durability of this type of split rail fence is reliant on proper installation.
White-Painted Rail Fence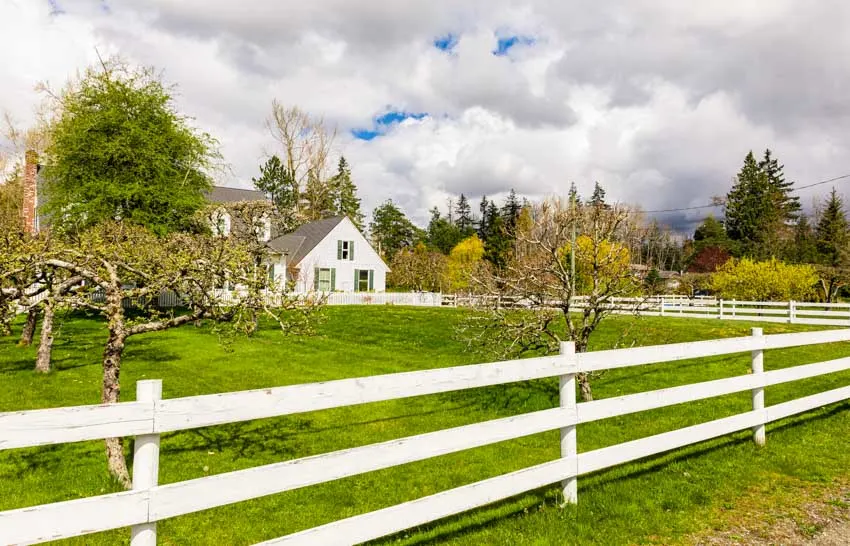 One of the most widely used styles for American suburban homes is a white split rail fence. This style is more refined than classic rough-hewn split rail fences, although it still has a distinctly rustic feel about it. White split rail fences are great for contemporary homes.
Black Rail Fencing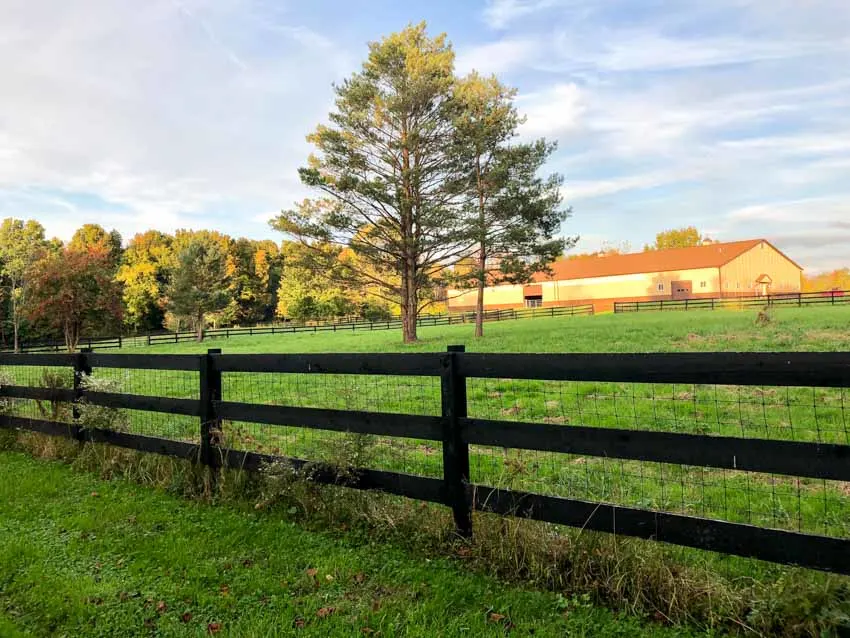 Although a black split rail fence is not a common choice among homeowners, it makes a wonderful choice for modern home exterior designs. This type of split rail fence features a more modern appearance than traditional split rail fences and adds a distinctive feature to your home.
For wooden split rail fences, there are several fascinating wood preservative colors to choose from, but black would be a pretty good selection as well. Black makes the yard appear a lot crisper, and a black fence helps make a tiny landscape appear bigger.
DIY Rail Fences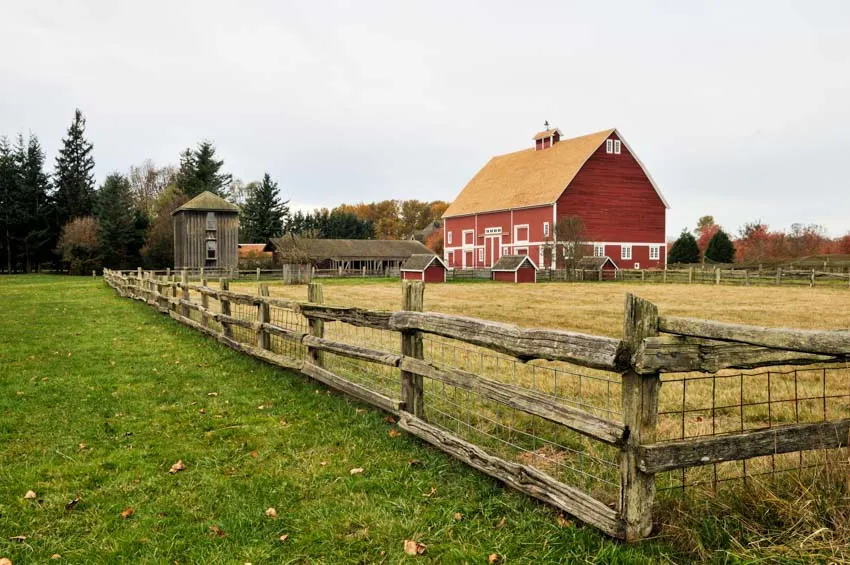 Installing a split rail fence to your yard on your own improves its natural and rustic attractiveness. A split rail fence is straightforward to build even for inexperienced DIY enthusiasts due to its simple design.
Nowadays, rails that fit through the openings in fence posts are commonly used to construct suburban fences. Split rail fences typically feature two to four rails. Furthermore, unlike in medieval days, it is no longer required to cut down trees and break rails by hand. You can now get pre-cut rails and even fence systems that make installation a snap.
The most frequent material is cedar, but pine is also widely used in DIY split rail fences. The average rail length is around 8 to 11 feet, but this might differ. The rail length you select may be determined by the dimensions of your property. See our list of fence design software for more about creating your own DIY fence project.

Zig Zag Split Fence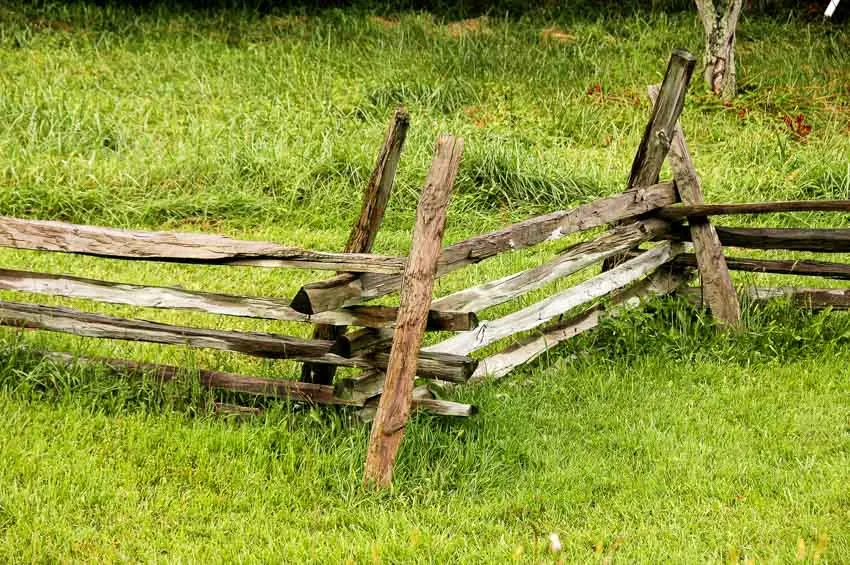 In a zig-zag split rail fence, the rails, which are normally split, are arranged in a zigzag manner, one on top of the other, without supports, but generally with some type of reinforcement at the angles.
This is an untidy-looking fence, but it really is simple to construct and makes removing pieces straightforward. It ranges in height from 3 to 5 feet.
Materials for Fence Styles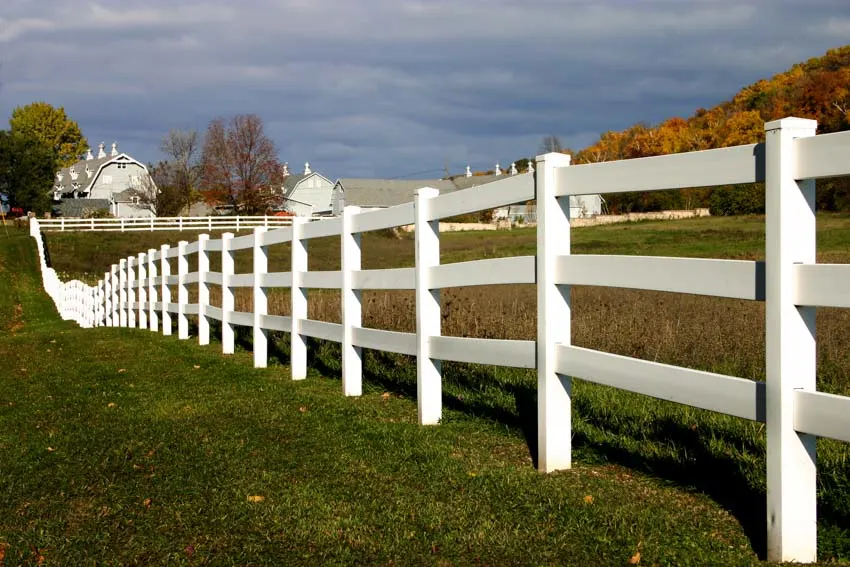 Fences have always been a popular way to ensure privacy and avoid unwanted guests, from the split rail fences of the medieval period to the complex molded vinyl designs of today.
There is a fence style and material suitable for your property, whether you wish to keep your animals secure on your property or keep the neighboring kids out of your garden.
If you are a part of a homeowners organization or reside in a community with restrictions, you may be limited to certain materials and have a maximum fence height. Once you have received approval, the following step is to select the appropriate split rail fence material.
Here are some of the split rail fence materials you can choose from.
Wood Rails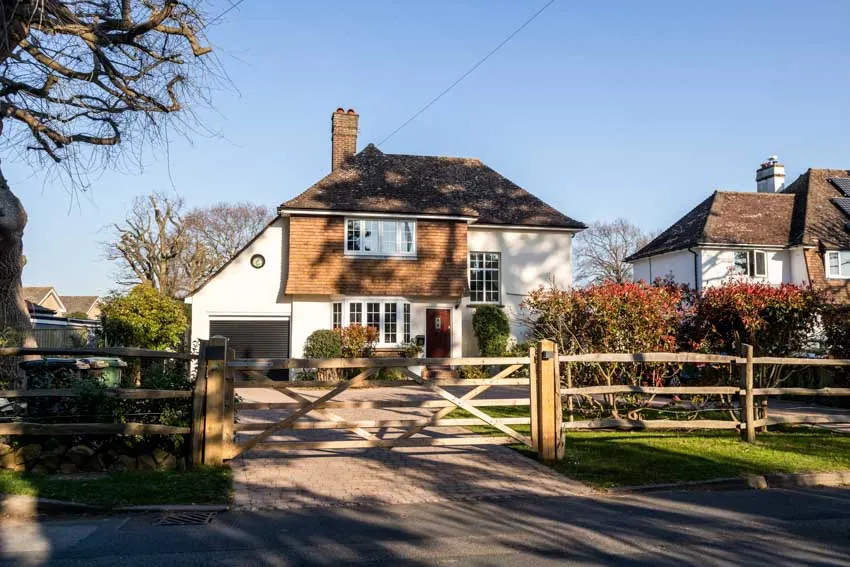 Because of its availability, adaptability, longevity, and classic look, the wood turns out to be an extremely popular split rail fencing material all over the world. The versatile aesthetic of wood split rail fencing complements a vast array of different home types, particularly post-modern and timeless-design residences.
Additionally, treated pine or hardwood are typically used to make wood split rail fencing. This widely used split rail fencing material, because of its durable design, can survive harsh and unforeseen weather conditions, including high winds, which is significantly superior to some lightweight fencing materials.
Wood split rail fencing could be one of the best yet cost-effective fencing materials, particularly if properly cared for and maintained. Since wood split rail fencing is frequently intended to mature as part of its aesthetic, it requires somewhat reduced maintenance than picket fencing. Nevertheless, it still requires proper and routine maintenance to avoid the growth of mold, rot, and termites.
Cedar Rails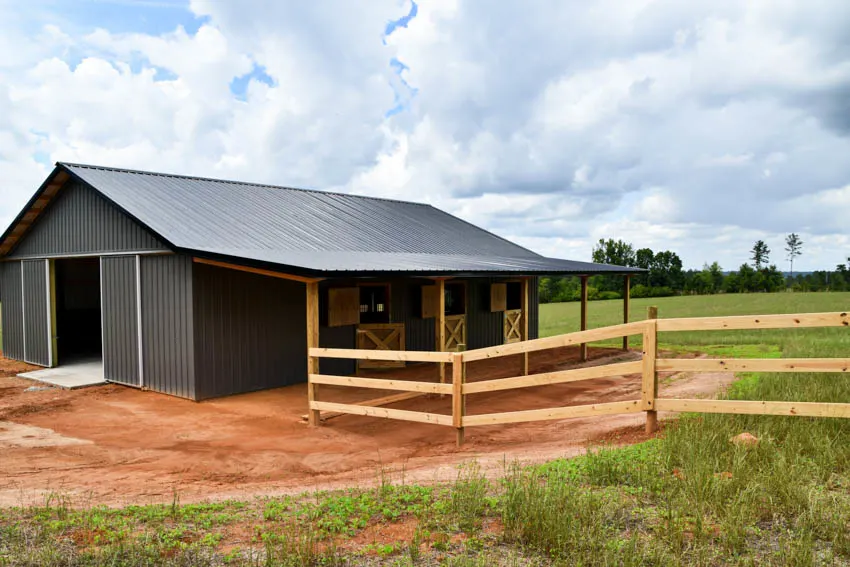 Cedar, the master of garden privacy fencing, is famed for its long-lasting gorgeousness. Cedar is eye-catching due to its incredible grains, fewer knots, pleasing red hue, as well as its assurance to never distort or shrink. Although cedar inherently prevents decay and termites, it is not particularly resistant to the soil as treated wood and will still start to rot after many years.
If you opt to create split rail types of cedar fences, it is best to place it in a concrete foundation or attach it to treated hardwood fencing posts. Nonetheless, the installation method would be very simple, and the fence panels may be customized to produce a variety of arrangements.
A split rail fence made of cedar will necessitate regular upkeep such as periodic plank replacements because it gradually weathers to a silvery gray color. But if you prefer to maintain that shifted color, there would be no issues if you do so.
Moreover, as a part of the maintenance procedure, you can apply a penetrating sealer promptly after installation and yearly afterward for long-lasting color quality and defense against different outdoor elements.
Pressure Treated Rails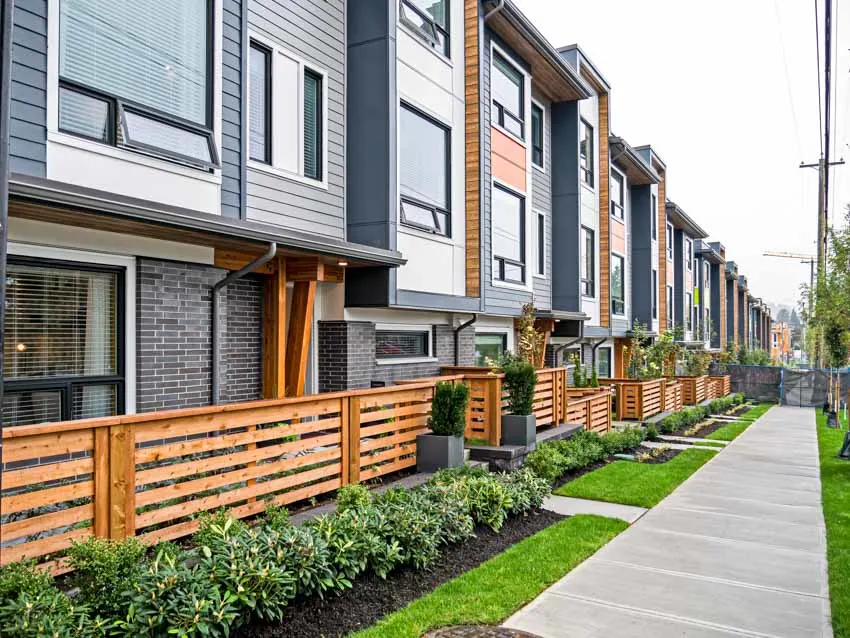 Pressure-treated split rail fence timbers are a widely known choice for outdoor constructions like gazebos, patios, as well as pergolas. They provide minimal privacy at a low cost when constructed as a split rail fence.
Although this less expensive split rail fencing material option is ideal for ground-mounted fence posts as pressure-treated wood prevents both termites and dampness, its fence pickets do have an inclination to distort or twist as soon as one month after the application.
To increase your chances of getting warp-free effects, you have to carefully select the fence timbers from the nearest lumberyard instead of having them supplied in bulk.
You can also check for the smoothest and straightest fence timbers and avoid any that appear green or moist. You can also seal or paint your pressure treated fence to improve its appearance, and repair warped panels whenever necessary.
Metal Rails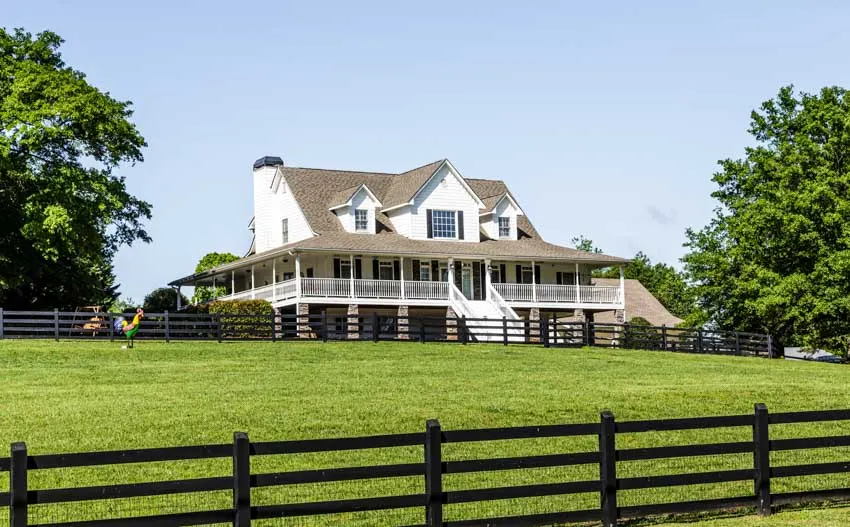 If you want to have a modern, robust, and reliable split rail fence to surround your property, metal split rail fencing would be the ideal fencing material. It features a simple and elegant design, is uncomplicated to install, and necessitates minimal upkeep.
Metal split rail fencing is perfect as a separation barrier if you share borders with another property. Aside from that, it can be utilized to build a secure yet unobtrusive fence in front of your home. Numerous metal split rail fences are pre-engineered and ready to install. The capability to quickly build a metal split rail fence decreases labor expenses, which you can benefit from.
Furthermore, a metal split rail fence is highly customizable and may be completed with a premium-quality powder-covered finish or painted to match the color of your property. It goes particularly well with modern, 20th-century, or fully decorated houses.
Although metal split rail fencing is among the lowest-maintenance fencing materials obtainable on the market, it is susceptible to corrosion and rust if not properly treated prior to the installation.
Nevertheless, with the correct application of a galvanized coating or a zinc-aluminum mixture paint after the construction process, metal split rail fencing can be one of the most ideal split rail fencing material options for individuals who do not have the time or skill to constantly maintain it.
Wired Rails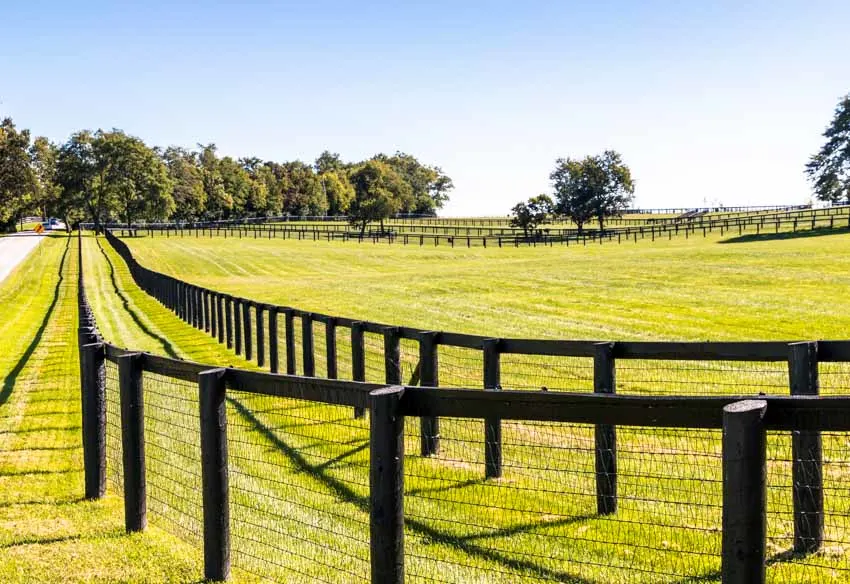 Split rail fences with wires can be used to contain a wide range of animals, including agricultural chickens, livestock on a ranch, prisoners, zoo animals, and more. It is also often used to demarcate distinct places.
Split rail fences with wire are used in some residential areas to secure the property from intruders and trespassers and to safeguard pets on your property. These fences are quite important and can be utilized for decorative, security, security, commercial, or agricultural applications.
There are various forms of wire fencing including woven, welded, barbed, electric, etc. Each of these has a specific purpose, thus you have to choose the ones that best suit your needs and preferences to make your split rail fence more useful.
Rail Fence with Wire Mesh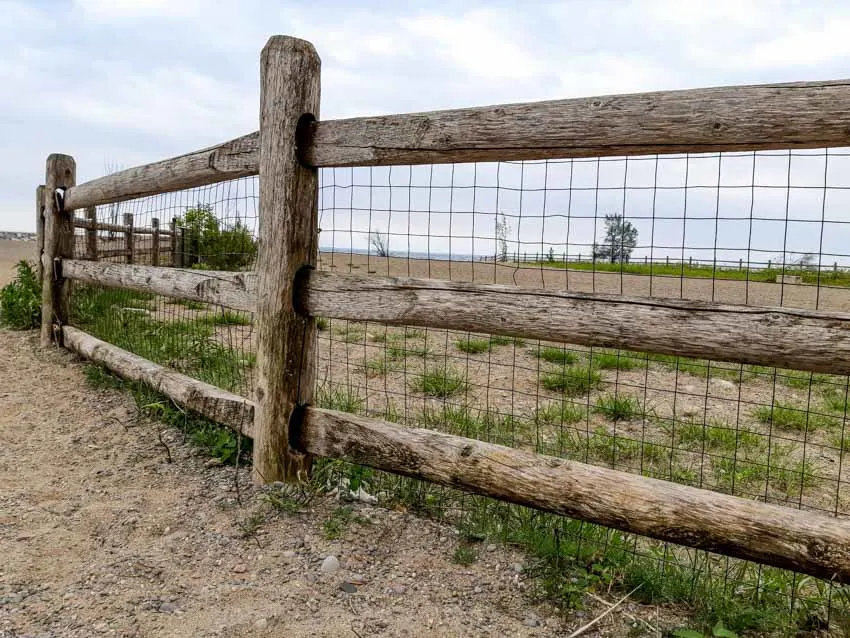 Tiny animals can squeeze through the spaces between split rail fence panels. Installing wire mesh in suitable places will allow you to restrict smaller animals such as dogs or hens on your property. This keeps the animals safe in your yard without detracting from the beauty and aesthetic impact of the split rail fence.
There are three types of wire mesh that are usually applied to split rail fences – welded wire mesh, woven wire mesh, and chain link mesh. When it comes to split rail fences with wire, welded wire mesh provides the most cost-effective solution.
This wire mesh is formed by thin strands of wire intersecting both horizontally and vertically. They are welded next to each other where they intersect. Woven wire is a thicker variant of welded wire with vertical and horizontal strands.
Nevertheless, the wire strands are thicker in gauge. A particular knot also connects the strands where they overlap. The third option is chain link wire mesh. It is the most pricey but also the most preferred option, specifically for residential split rail fences with wire.
Vinyl Type Fence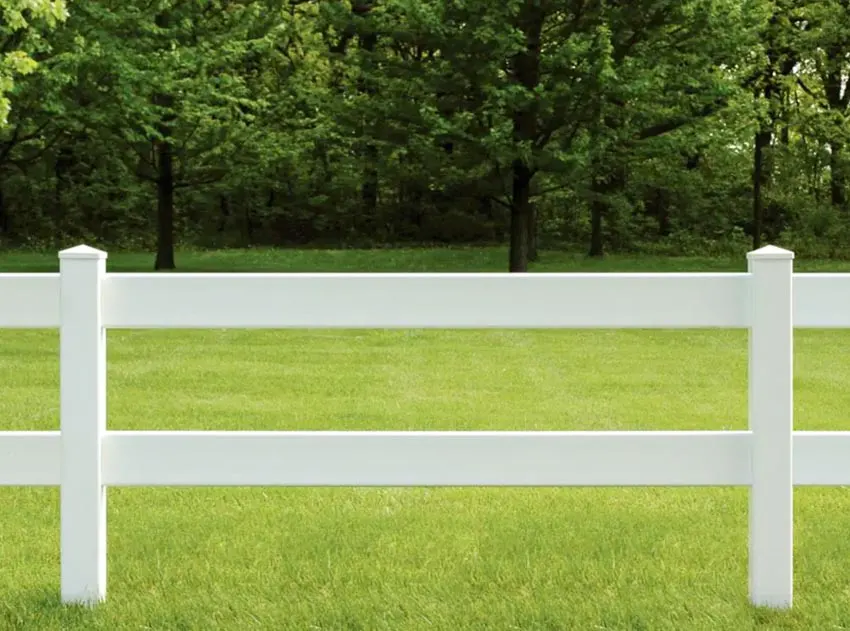 See this vinyl split rail fence set at Home Depot [sponsored link]
If you want a traditional wooden fence but prefer not to deal with regular maintenance, vinyl split rail fencing could be right for you. Vinyl fencing has grown in popularity due to its capacity to resemble picket and Victorian-style fences without the high cost.
Vinyl split rail fencing has been available for many years, but it is still considered a newcomer on the market. Previous vinyl fencing solutions were inclined to fade, slump, or turn fragile after a few years, but today's vinyl fence producers produce long-lasting fencing in a multitude of lengths and designs.
Vinyl split rail fencing is composed of synthetic plastics and is both durable and flexible. Vinyl fences are extremely durable and require little to no upkeep. To maintain a vinyl split rail fence, you can simply give it a little hose-down every once in a while.
Unfortunately, vinyl fences are not as durable as wood, steel, or concrete fences, and they should not be used in extremely hot or windy situations. Vinyl can turn brittle and break when it expands and compresses with extreme changes in temperature.
However, thickness is important when it comes to the quality of this material type of split rail fencing. Vinyl split rail fences with a larger gauge will appear their best for the longest period.
For the greatest results, installation must be flawless, which is why you should think about employing a qualified fence installer. A minor misalignment here or there may be visible in the completed vinyl split rail fence.
Composite Railing for Fences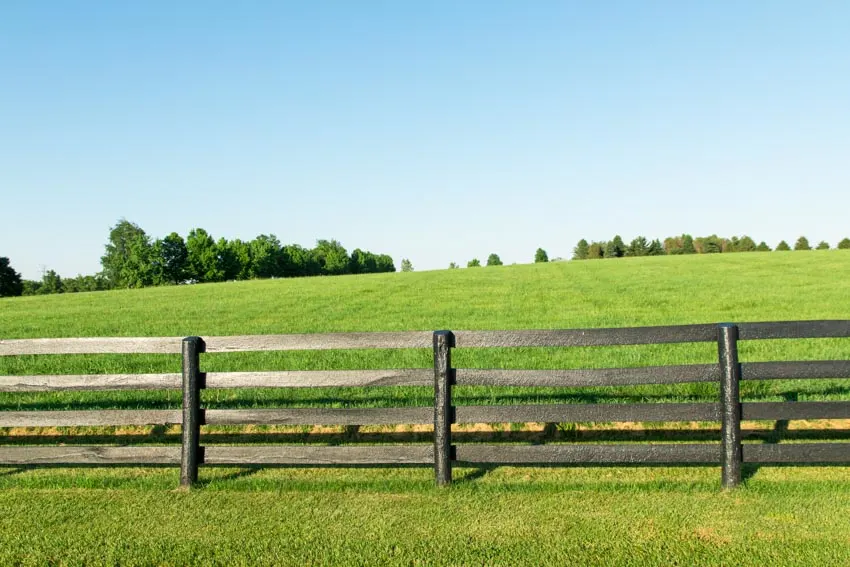 A composite split rail fence may be an ideal option for effective border control, privacy, and safety from the elements. This split rail fence material is durable, adaptable, and has acoustic properties. composite split rail fencing can also be personalized with a range of accents and colors to fit any style or arrangement.
Because composite split rail fencing contains just traces of wood, it remains impervious to weather-caused decay and degradation. This implies you will not need to add any finishes or varnishes to keep it looking fantastic.
Furthermore, composite split rail fencing is pest-resistant, so you will not be concerned about termites breaking through your split rail fence. All that is required to keep a composite fence in good condition is a weekly or monthly washing.
Composite fencing is extremely durable and strong. In terms of construction and installation, this blend of style and material is slightly costlier than vinyl or wood. Nonetheless, because composite fencing necessitates little upkeep, you can save funds in a long time frame.
Conversely, composite fencing has a difficult time maintaining its appearance over time, particularly if it is a dark color like black, charcoal, or brown. There is hardly anything you can do to restore the original color of your composite fence after it has degraded. Thus, if you wish to put composite fencing on your property, we suggest going for a lighter vinyl color.
Concrete Rail Fences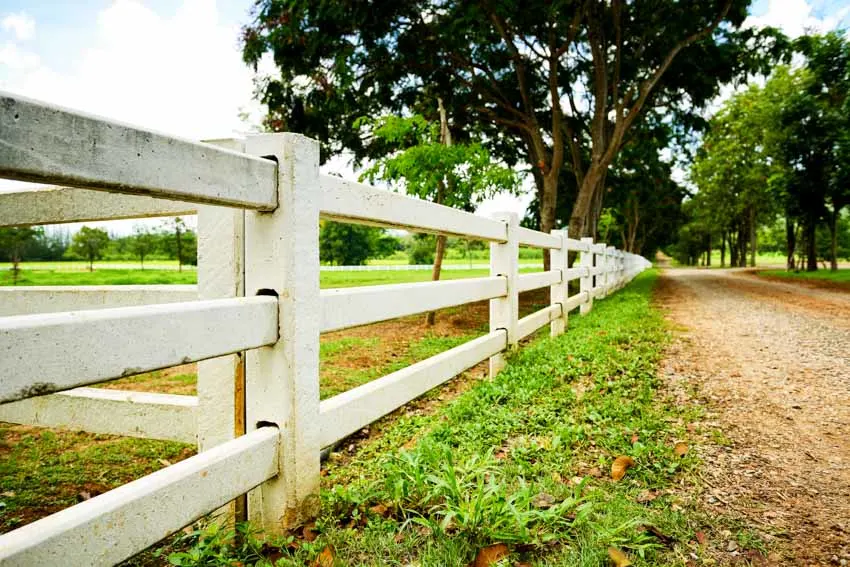 A concrete split rail fence may be an ideal option for effective border control, privacy, and safety from the elements. This split rail fence material is durable, adaptable, and has acoustic properties. Concrete split rail fencing can also be personalized with a range of accents and colors to fit any style or arrangement.
Concrete split rail fences, on the other hand, are a more expensive option because they take a significant level of expertise to install and must be cleaned consistently to prevent mold formation in high-moisture locations.
Moreover, building concrete split rail fences is irreversible, henceforth it would be smart to avoid concrete if you are undecided or unsure if you will enjoy the final outcome of it.
Installation Costs for Split Type Rail Fencing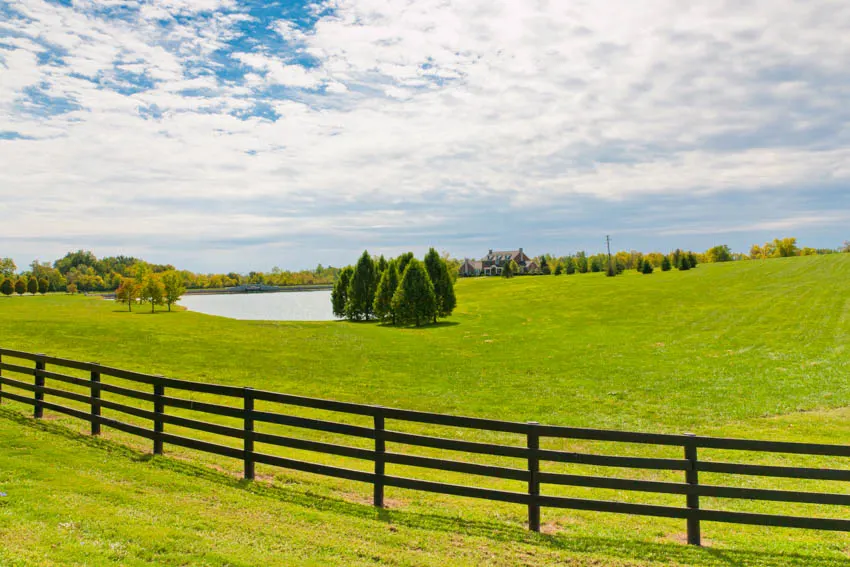 A split rail fence typically costs around $1,800 to $3,900 to install by an experienced builder. These fences are often available in wood, composite, vinyl, and metal. The nationwide average split rail fence cost is around $2,900 throughout materials.
For materials and labor, most fence installers would consider charging by foot. A split rail fence will cost you around $20 per square foot in general. That cost might be as low as $10 per square foot or as much as $30 per square foot, contingent on the particular material as well as the height of your split rail fence.
Here is an estimate of how much a split rail fence will cost:
• National Average Price: $2,900
• Usual Price Range: around $$1,700 to $3,900
• Lowest-End Split Rail Fence Cost: around $700 to 800
• Highest-End Split Rail Fence Cost: around $15,000 to $23,000
Project factors including size, material, and availability might significantly affect these figures.
Cost to Install Fences with Wire Mesh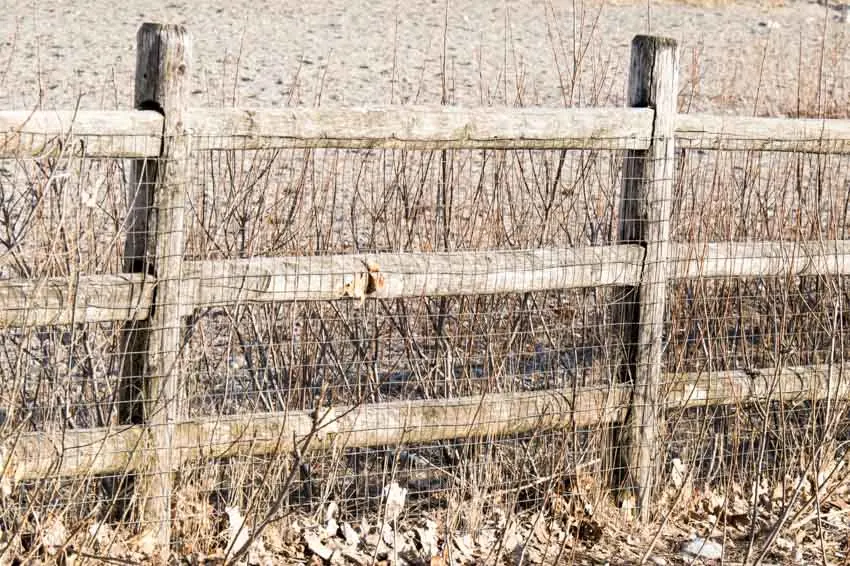 Although a split rail fence can keep big animals in or out by itself, small pets such as dogs, as previously mentioned, can simply slide between the spaced-out rails. This is where you might want to add wire mesh to the rails.
You may buy wire mesh for approximately $1.50 to $2 per square foot and install it either by yourself or get your split rail fence installed by a professional. You should prepare extra funds in your budget if you believe your fence requires an additional layer of protection.
Ideal Rail Fence Measurements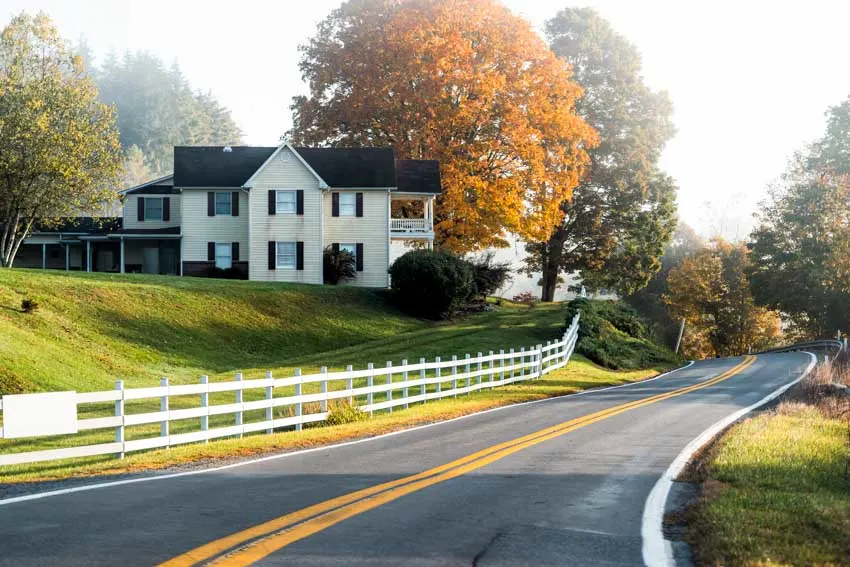 Here are some of the details about the different sizes or measurements of split rail fences.
• The actual measurements of split rail fences vary because they are rough-cut, but line posts are usually 3 inches by 6 inches by 7 feet long.
• The majority of two-rail posts are 6 feet long.
• The majority of three-rail posts are 7 feet long.
• Corner and end posts are normally 4 inches by 4 inches by 7 feet long.
• Rails come in a range of shapes to match the old-fashioned rustic aesthetic. Triangles, pie shapes, squares, as well as diamonds are the most fundamental shapes. The average girth usually measures 12 by 14 inches.
• Rails for split rail fences are typically strung between posts that are 4 to 12 feet apart.
How Tall Should Fences Made of Split Rails Be?
Split rail fences typically run in height from 4 feet to 6 feet, depending on local fencing standards, and have 2 to 5 rails between each post.
Fence Gate Materials for Split Rail Type Fences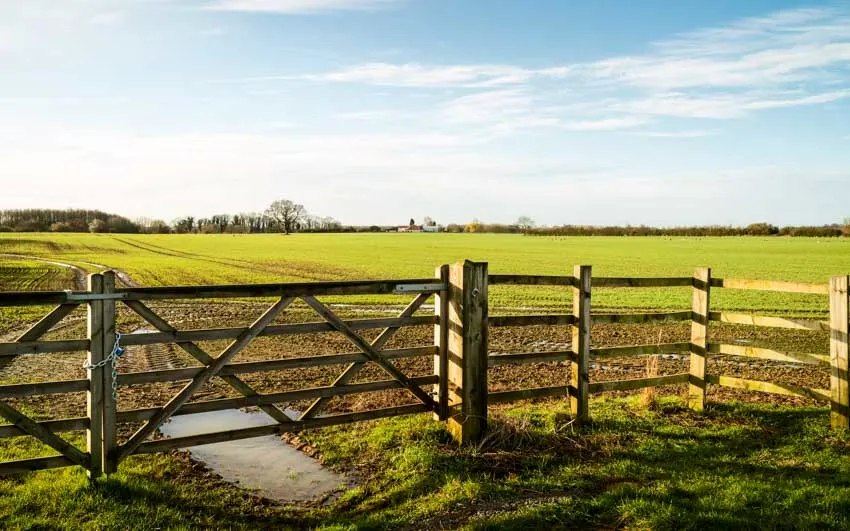 Here are the types of fence gates that you can use for your split rail fences:
Split Rail Fence Gate: If you have a split rail fence on your property, chances are you should also use a split rail fence gate. Split rail gates are composed of the same materials as your split rail fences.
Most fence manufacturers also create split rail gates. They are often tailored to particular dimensions. Usually, the widths are 3 feet, 4 feet, and 5 feet wide. Most homeowners prefer split rail gates as they fit the split rail fence precisely.
Wood Picket Fence Gate: Wood picket fence gates are simple to construct. Thus, numerous homeowners construct these gates themselves, and customized split rail fence gate widths are readily provided. When it comes to split rail fence gates, scalloped and arched styles are popular as well.
A wood picket fence gate has the advantage of not necessitating a wire mesh bottom to keep the dogs and other small animals contained. The picket spacing is tight enough that most animals will not be able to squeeze through.
Chain Link Fence Gate Designed for Split Rail Fence: Metal frames are bonded together at the edges of chain link fence gates, rendering them as sturdy as farm gates. They are, meanwhile, constructed to be easily attached to wire mesh.
Vinyl coated alternatives are also available in various colors such as green, black, and brown making them more aesthetically attractive than galvanized chain link gates. Chain link fence gates are effective at keeping pets in. They are also lightweight and simple to use.
Corral-Style Wooden Fence Gate: When building corral-style wooden fence gates, dimensional lumber is often used. Indeed, dimensional lumber is simple to deal with, enabling homeowners and DIY enthusiasts to create their custom split rail fence gates.
Farm-Style Welded Pipe Fence Gate: Farm-style pipe gates have been in use for quite some time. The simplistic design is both sturdy and light. They are simple to use and effectively cover huge spaces. The standard widths of gates are 4 feet, 6 feet, 8 feet, 10 feet, and 12 feet.
How to Install Split-Type Rail Fencing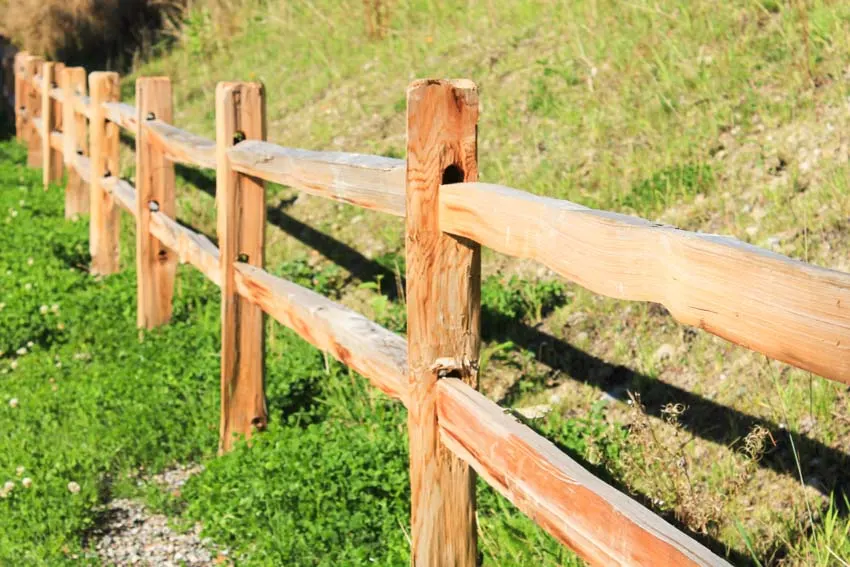 There are a few things you should think about before installing a split rail fence. First, determine where you would like the fence to go and how much space it will occupy.
You must also decide on the material you want for your fence. Afterward, you must ensure that you have all of the appropriate tools and fence supplies.
Things You Will Need During the Installation:
• Split rail fencing material of your choice
• String and stakes
• Gravel
• An auger for digging post holes
• Carpenter's level
• Measuring steel tape
Parts of the Split Rail Fence: Apart from the fence rails, here are the other crucial parts of your fence:
• End Fence Posts: Just one side of these posts has holes drilled for attaching the rails. They are your split rail fence stopping points.
• Line Fence Posts: Such posts are driven completely down and link sections of your fence that run in a straight line rather than corners.
• Corner Fence Posts: These posts are drilled to ensure that your fence has the correct angles.
General Steps on Installing Split Rail Fence: Here are the steps that need to be taken when installing a split rail fence.
• Label and start measuring your yard to make sure that the materials for your split rail fence will match. Stakes, string, as well as a measuring steel tape, will come in helpful here. You might have to add shorter portions at the edge of your fence.
• There are various methods for making your fence fit if you are using pre-drilled rails and do not want to chop any wood. You have control over the spacing of any gaps in your fence along with the size of your gate if one is added.
• Use a post hole auger to excavate your post holes. The holes must be 6 inches deeper than what is necessary.
• Occupy the holes with gravel to a depth of 6 inches. This aids in the absorption of moisture from the soil.
• Place posts into the holes, beginning with the end posts. Afterward, using the surrounding soil, start filling up any gaps. Check the straightness of each post using your carpenter's level.
• As you install line posts and corner posts, you may use your string to ensure that the tops of every post are exactly the same height. When you position your posts, ensure that the holes are facing a suitable direction.
• Insert your rails into the post holes, and you are done! A split rail fence has been installed.
Tips and Reminders for a Smooth Split Rail Fence Installation: Here are some tips and reminders you can apply to make sure your split rail fence is installed seamlessly:
• Inspect the alignment of the posts using a carpenter's level and make any necessary adjustments.
• When measuring for your fence rails, leave sufficient space on either side for an extra rail.
• To avoid breaking the wood, pre-drill guide holes for your carriage bolts or simply use a post drill using a masonry bit.
• To improve the security of your fence, strengthen each post with rebar and wire before filling it with concrete.
General Maintenance Tips: Split rail fences do not need significant attention to remain eye-pleasing. Here are some simple steps you can take to keep your fence in good condition:
• Check the fence on a constant schedule for deterioration signs or loose rails.
• If there are any damages, fix them as quickly as you can to prevent additional damages.
• Immediately replace any rails that are broken or missing.
• To avoid decay and pest infestation, keep the area around the fence clean of debris and weeds.
• To protect the fences from various conditions, use a sealer or stain them every few years.
Frequently Asked Questions About Rail Fence Installation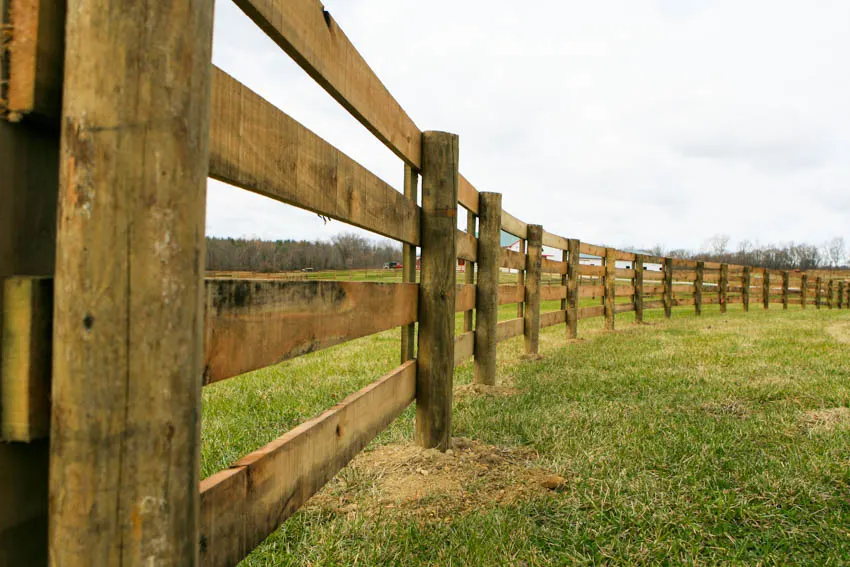 How deep should I dig the holes for the fence posts? When placing the posts, ensure that they are at least 1 foot into the ground and around 2 feet in width. Since the pressure is spread uniformly throughout the pole, the posts will not slump like many other fences.
How much time does the concrete need to dry? The concrete usually needs approximately 4 hours to dry. To avoid ruining your fence posts, you should wait for at least 24 hours before installing rails or putting stakes on both sides of each fence post.
What kind of screws am I going to need for the rails? Screws that are long enough to penetrate the post and into the rail are necessary. The screw head must be large enough to cover a washer and not pull through the fence material.
Where to Buy Split-Type Rail Fences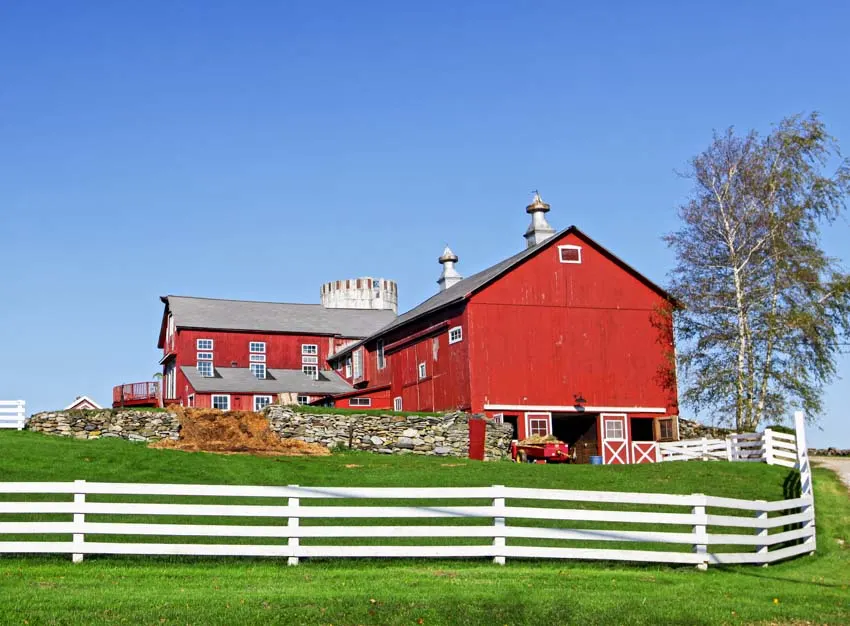 Generally, you can buy split rail fences in certain home improvement stores in your local community or online. However, here are some shops in which you can purchase split rail fences:
• Split Rail Fence Store
• Lowe's
• Fence Supply Online
• Home Depot
• Menards®
• County Line Fence
• Hoover Fence Company
See more related content in our article about the garden fence ideas on this page.