Here we share our pros and cons of hidden deck fasteners guide including what they are, their advantages and disadvantages, their edge over deck screws, and the best brands for wood decking.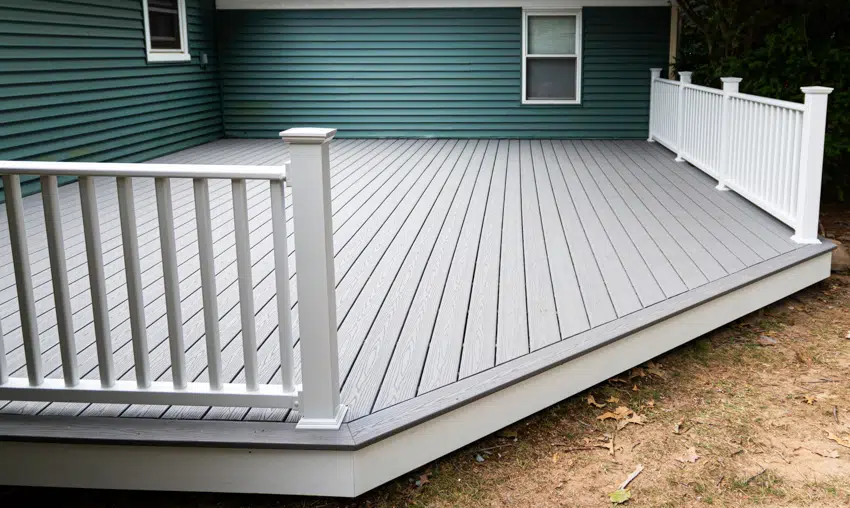 In pursuit of an ultimate outdoor relaxation spot, many homeowners are upgrading their homes with a deck. You can find these decks fitted with premium wood to make an architectural statement.
But the coveted deck can be tricky to achieve when it is dotted with nails and screws. Fortunately, hidden deck fasteners offer the perfect solution.
What Are Hidden Deck Fasteners?
A game-changer in the decking industry, the hidden deck fasteners may just be the upgrade that you're seeking. Since these are installed on the sides of the floorboards, they secure your deck panels to the joists while remaining invisible.
Different types of hidden deck fasteners are available for composite, exotic wood, and vinyl materials.
As with any home improvement solution, hidden deck fasteners have their own set of positives and negatives.
Pros of Hidden Deck Fasteners
Here are the key benefits to using hidden deck fasteners:
Achieves a Clean and Seamless Look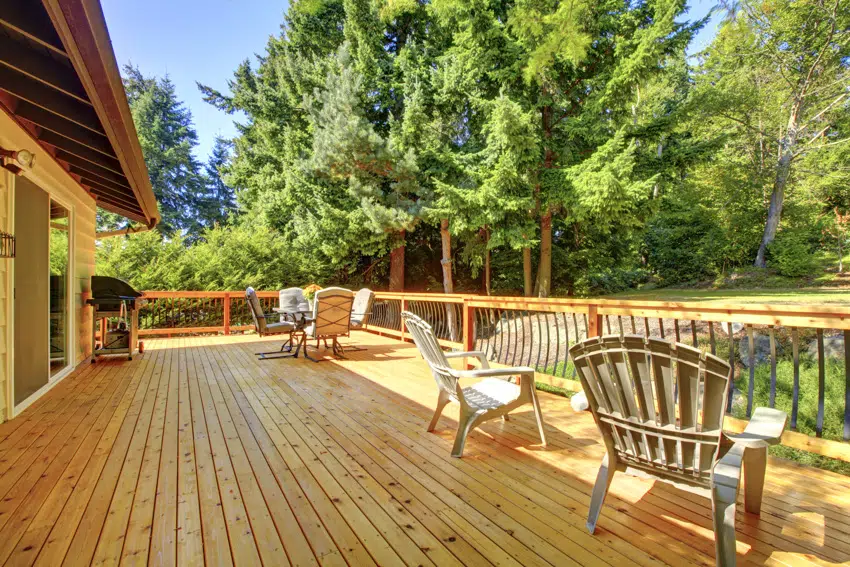 Exposed nails and screws lessen the appeal of your deck, especially when they are placed at random. It's even worse when the nails start to discolor and rust.
With hidden deck fasteners, you can breathe easy knowing you have a clean and seamless deck. This type of fastener also minimizes the gap between the floorboards, thus hiding the joists underneath.
Read more about backyard deck ideas to learn how to achieve a cleaner and more seamless look here.
Stress-free Installation
Hidden deck fasteners come with pre-assembled clips for a quick and stress-free installation. All you need to do is insert them in the grooves or slots of your floorboard and secure them with a screw drilled to the joists.
No More Stubbed Toes
When you use nails and screws on the surface of your deck, some may come loose and rust over time. These result in potential injuries to your feet.
Since hidden deck fasteners are placed on the side of the floorboards, they eliminate the risk of anyone tripping or getting injured by them by snagging your foot on a screw that's worked loose.

Lessens Water Penetration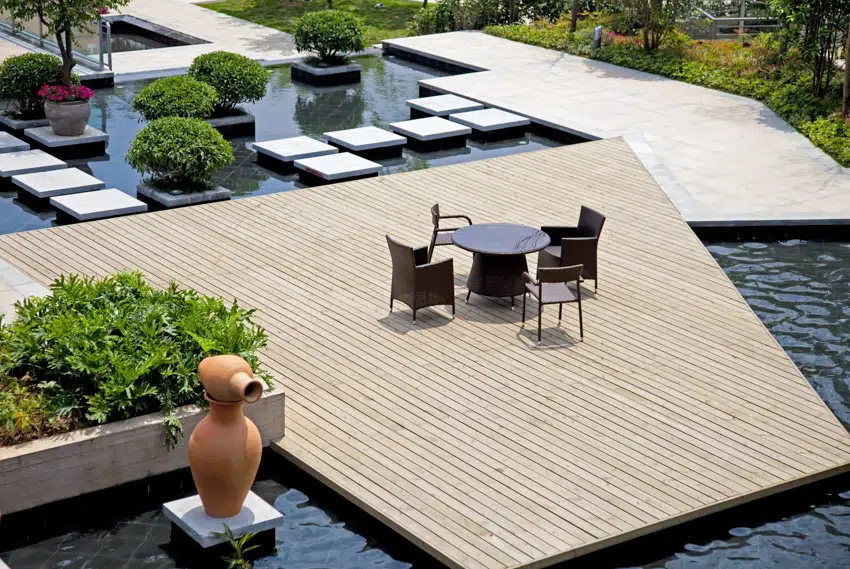 Another problem with loose nails is increased chances for water penetration into the wood, which may result in rotting or bending.
Decks using concealed fasteners, on the other hand, are less likely to have this problem.
Cons of Hidden Deck Fasteners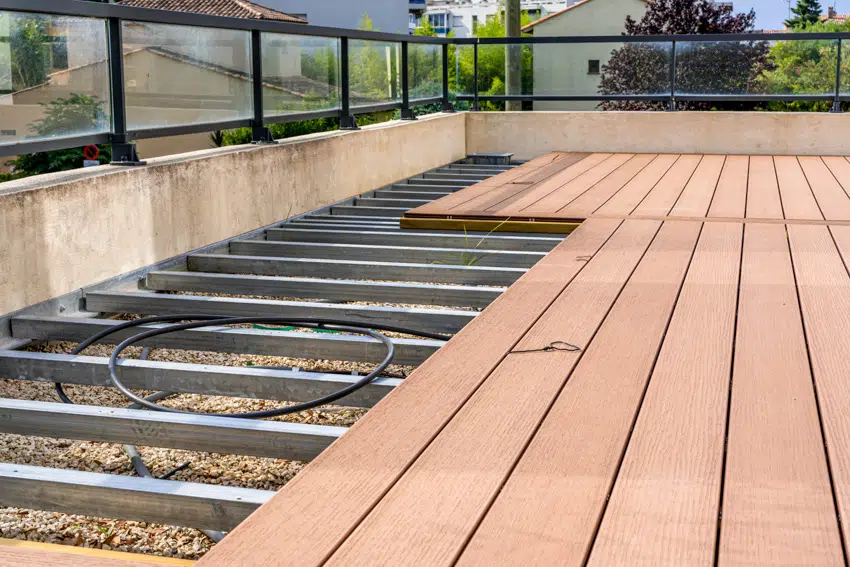 Below are the biggest challenges of using hidden deck fasteners that you may want to look out for.
Not Compatible with All Decks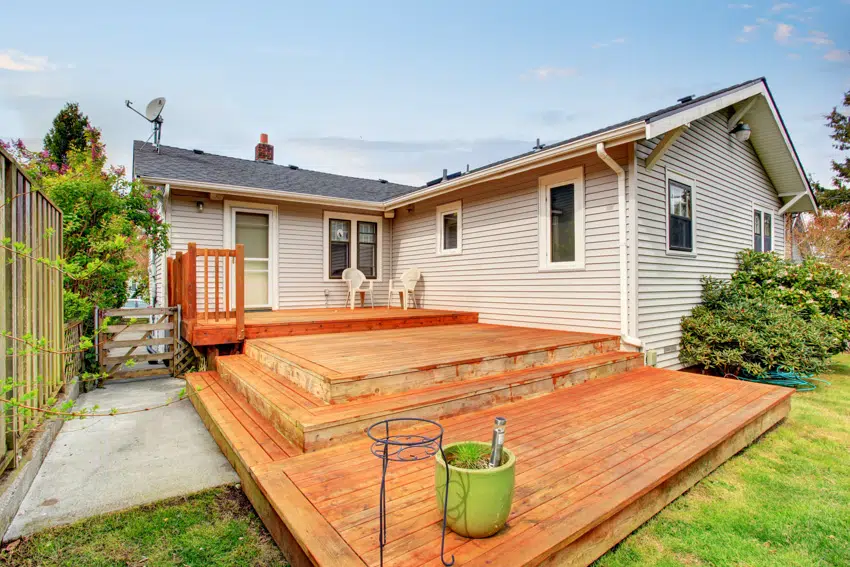 Decks require enough space underneath for proper ventilation to avoid warping. If your deck is less than 30 inches above the ground, it is best to use face screws or nails when installing floorboards.
Read more about different deck skirting ideas for proper elevation here.
Replacing Floorboards Is Tricky
With hidden deck fasteners, you cannot simply pry apart a floorboard without risking damaging the others. Rather, you'll need to cut the floorboard vertically into three pieces.
This way, you can lift the middle part of the board first and slide the outer pieces from the clips.
High Cost with Limited Availability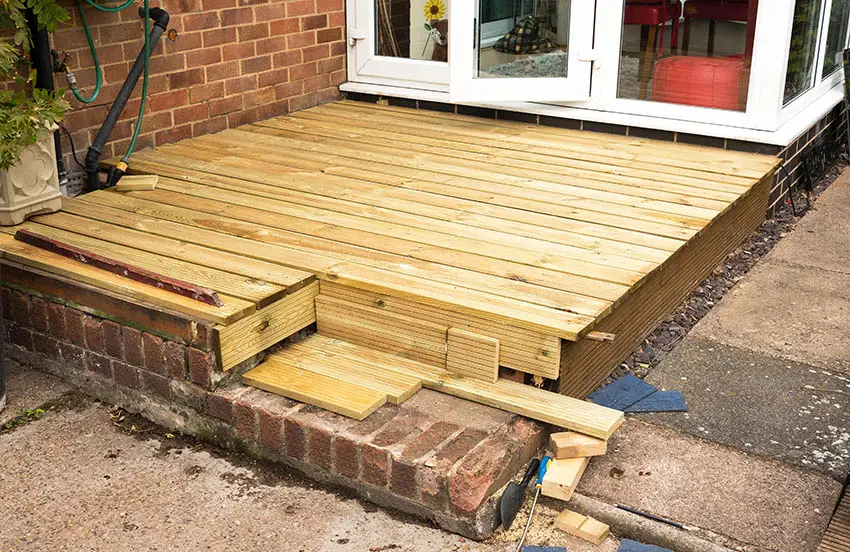 Depending on the brand and material, hidden deck fasteners may range from $150 to $350 for a container of 500 pieces. Nails are a lot cheaper at only $100 to $200 a bucket.
Also, not all hidden deck fasteners are compatible with most decking materials. Thus, availability can sometimes be an issue, especially if you have exotic wood floorboards.
Read more about cedar vs composite decking to learn more about these wood materials here.
Less Durable Than Nails and Screws
Hidden deck fasteners are sometimes not durable enough to hold some wood boards when they contract and expand. With the design of the clips, only one side attaches to the board.
Over time, the gaps in between the boards will get bigger.
To avoid this, consider the type of wood you are using. If the wood boards tend to react more to humidity, you can cut them into narrow pieces to lessen the movement.
Hidden Fasteners vs Deck Screws: Which Is Better?
While there are pros and cons of hidden deck fasteners, deck screws remain a viable option for fastening your floorboards. Compared to regular screws, deck screws are ideal for outdoor use.
They also have a very sharp tip, thus allowing for easy penetration on hard surfaces like timber. So how do deck screws differ from hidden deck fasteners?
Aesthetics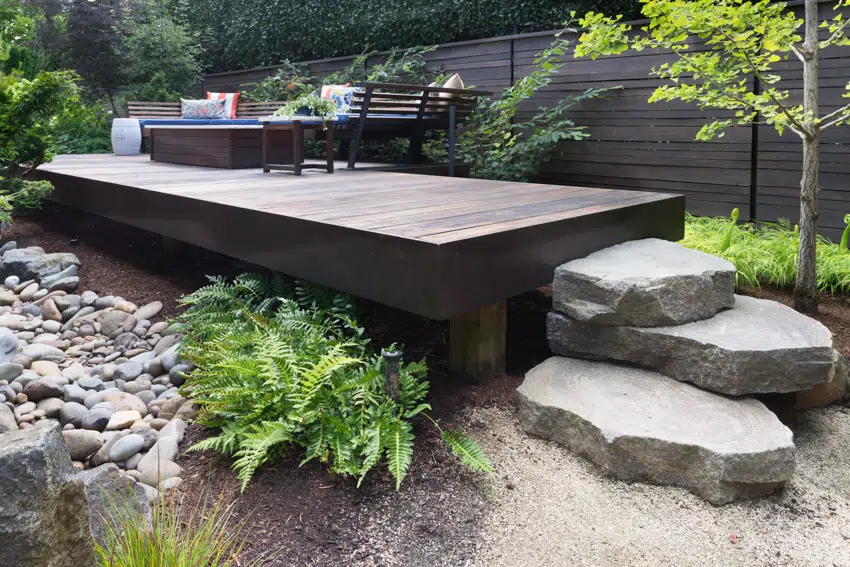 Similar to nails, deck screws are drilled to the surface. Although you may use wood plugs to conceal them, this may not work for every wood color.
Hidden deck fasteners, on the other hand, leave the surface free from any visible markings.
Durability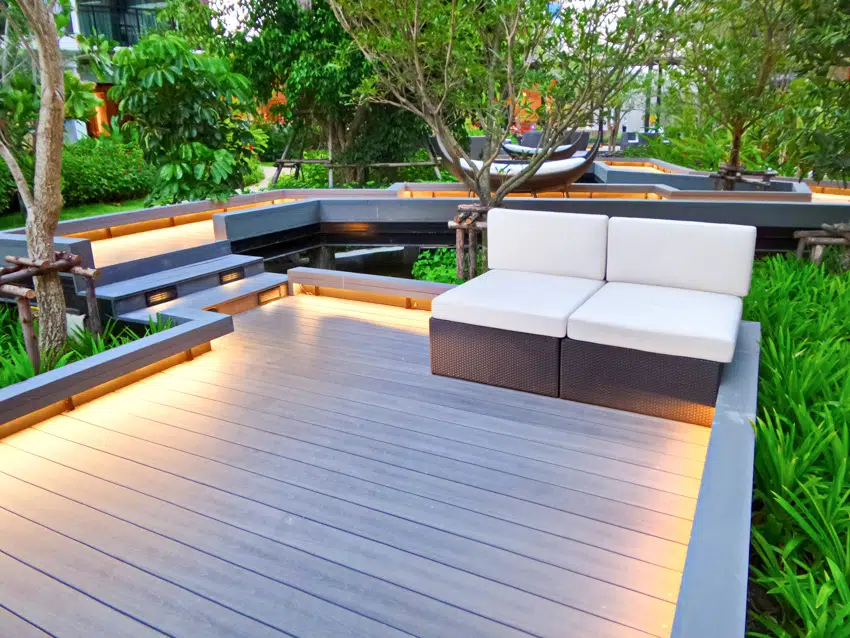 What deck screws lack in aesthetics, they make up for in durability. Deck screws are composed of stainless steel, copper, or galvanized steel, which makes them rust-resistant.
Deck screws also do a better job at preventing the wood from warping or moving. Depending on the quality of screw that you have, one deck screw can hold up to 200 pounds of weight.
Installation and Price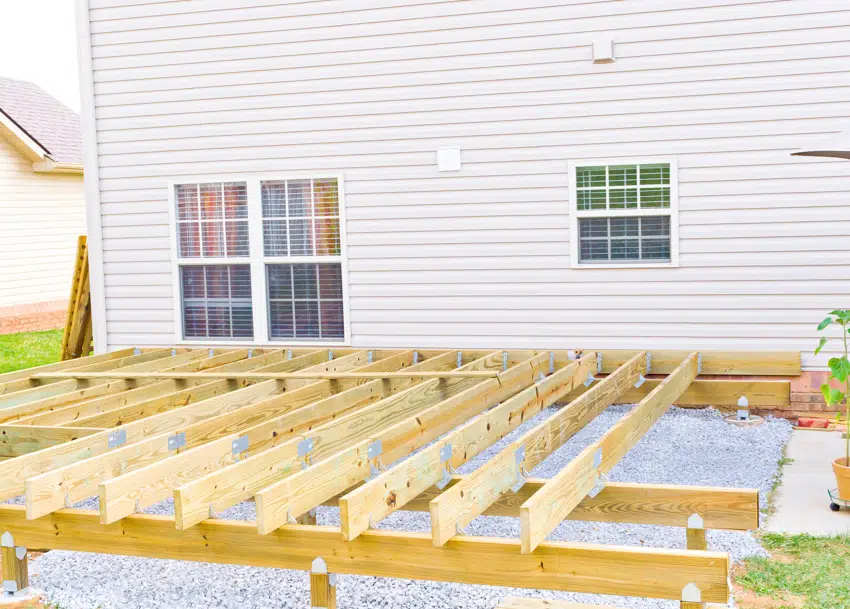 Hidden deck fasteners are easier to install than deck screws. That's because the latter may require pilot holes before drilling them to the joists.
This is done to prevent your wood panels from breaking. But when replacing floorboards, deck screws win as removing hidden deck fasteners is more complex.
In terms of price, deck screws only cost between $35 and $60 per five pounds. Stainless steel deck screws are the most expensive type but also the most durable option.
Overall, deck screws are less expensive yet more durable than hidden deck fasteners.
Are Hidden Deck Fasteners Worth It?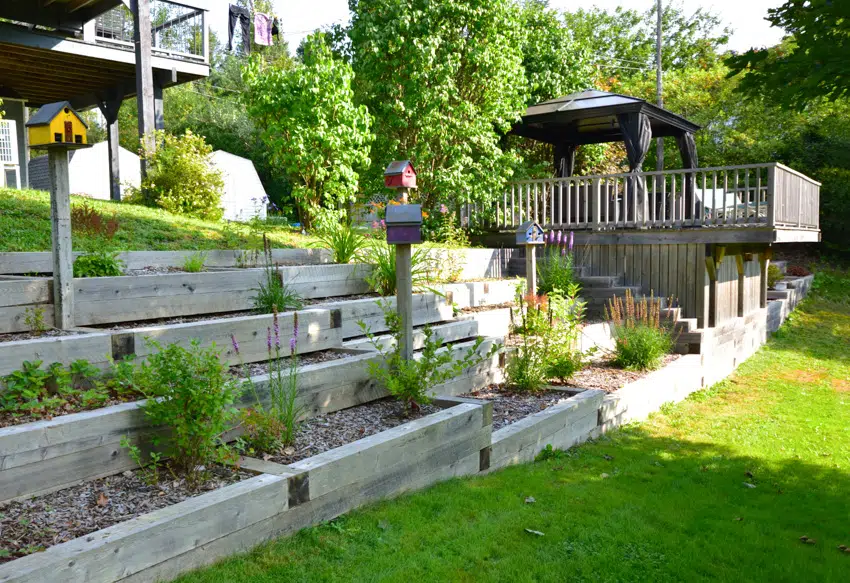 Deciding on whether hidden deck fasteners are for you ultimately boils down to your budget, design preference, type of deck panels, and outdoor environment.
Hidden deck fasteners are perfect for aesthetic purposes without the annoying dots of screws and nails. This is especially helpful for noticeable spots like deck railings or high traffic areas.
Although less durable than other fasteners like deck screws, it won't be an issue if your deck is covered or rarely exposed to harsh weather.
If you are satisfied with the pros and cons of hidden deck fasteners, then they are definitely worth it.
Best Hidden Fasteners for Wood Decking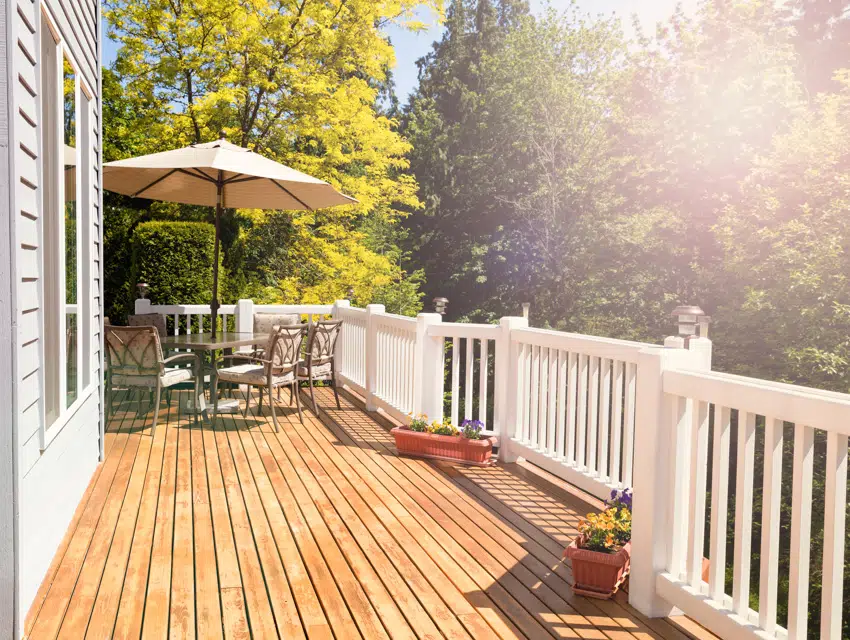 Ready to make a purchase? Below is a rundown of the three best-hidden fasteners for wood decking.
Trex Hideaway Hidden Fastener
Easily maintain consistent gaps in between your floorboards with the use of self-gapping Trex hidden fasteners. A bucket of these fasteners can cover up to 500 sq. ft. perimeter. Trex Hideaway works best with grooved composite floorboards.
Price: Starts from $273.99 on Amazon [sponsored link]
CAMO Hidden Fasteners
CAMO's stainless steel Edge Clips are preferred for the stronger hold it provides that works well with dense wood.
CAMO's hidden fasteners are also conveniently compatible with composites and PVC materials. They are easy to install with a guide or a CAMO drive stand-up drill.
Like Trex, a bucket of CAMO fasteners can cover up to 500 sq. ft. perimeter.
Price: Starts from $347.30 on Amazon [sponsored link]
Deckwise Ipe Clip
Give Deckwise's hidden fastener a try for Ipe wood and other solid wood. This fastener has a unique clip made from a high-strength polymer that is UV-resistant.
The material prevents it from staining the wood and reacts better to the natural movement of the wood.
A bucket of Deckwise Ipe clip can only cover 100 sq. ft. of a wood deck.
Price: starts from $119 on Amazon [sponsored link]
See more related content at our article about different wood deck design ideas on this page.