Milk paint vs chalk paint including their definitions, differences, and which is better to use for your home improvement needs.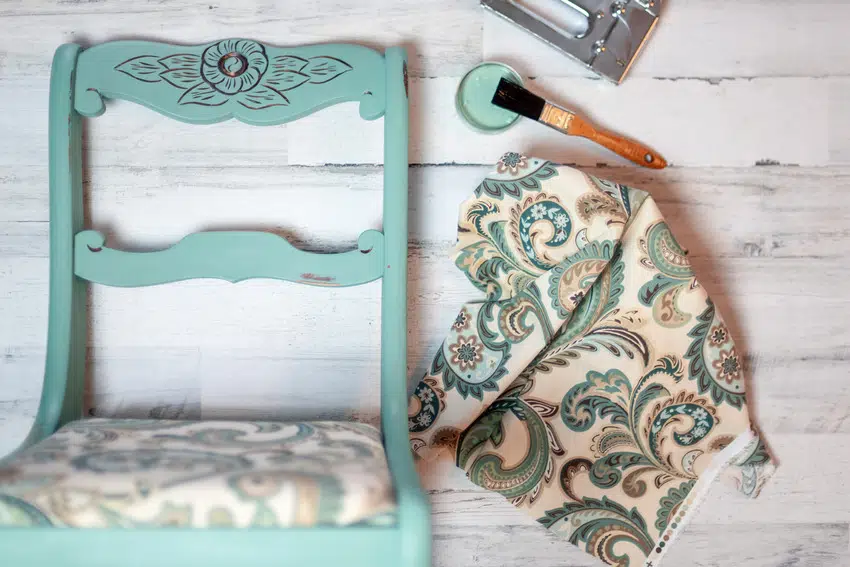 What Is Milk Paint?
There's a pretty good chance that repainting is the first thing that comes to your mind when thinking about giving your home a total makeover.
Painting, along with everything else, requires serious prep work and research to ensure that you have the best materials that will highlight the beauty of your walls and home furniture. One way to achieve that is by using a milk paint finish.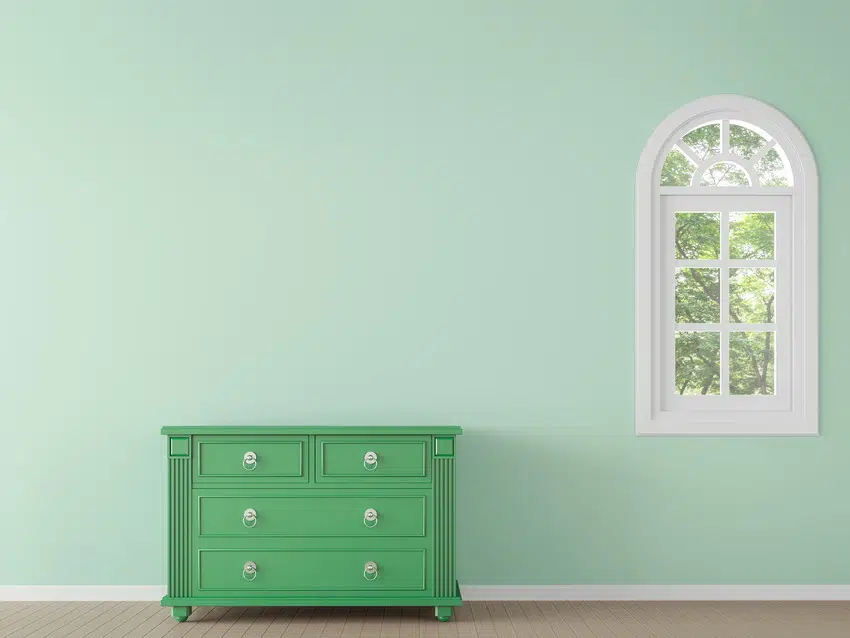 Milk paint has an all-natural composition that makes it environmentally friendly. It's essentially made from natural ingredients such as milk, clay, protein, natural pigments, lime, and of course, water.
Moreover, this type of paint is non-toxic, odorless, and completely biodegradable. It's also convenient to use since it dries in less than 30 minutes, unlike other oil-based paints that take much longer to dry up.
Milk paint is also sold in powder form. You'll just need to mix it with water—and you're good to go!

What Is Milk Paint Used For
Interestingly, milk paint can be used on any type of surface which makes it perfect for your home improvement projects.
In fact, you can paint it on any surface without a need for either primer or sanding. It sticks well to a wide array of surfaces including wood, glass, acrylic, drywall, plaster, and even metal.
What Is Chalk Paint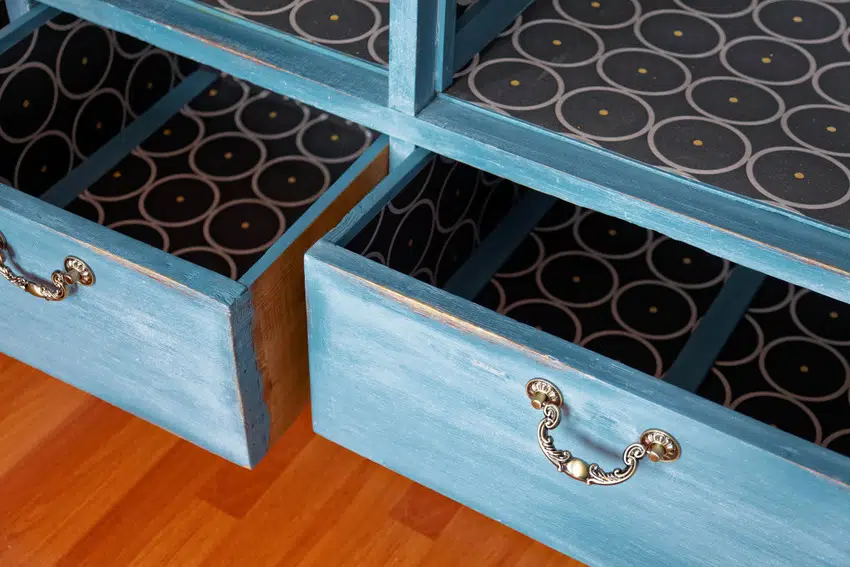 Chalk paint has a distinguished feature that lends a matte, chalky appearance to painted surfaces. However, this type of paint should not be confused with chalkboard paint as the latter is basically used as a means of communication where users can write on the surface with chalk.
Chalk paint, on the other hand, has a beautiful matte finish. DIYers usually add wax to the painted surface to help seal it, as well as other finishes for embellishment.
One of these finishes is a patina finish, which exudes a classic vintage look and feel. This type of paint can work with a wide variety of styles including minimalist, rustic, and avant-garde.
What Is Chalk Paint Used For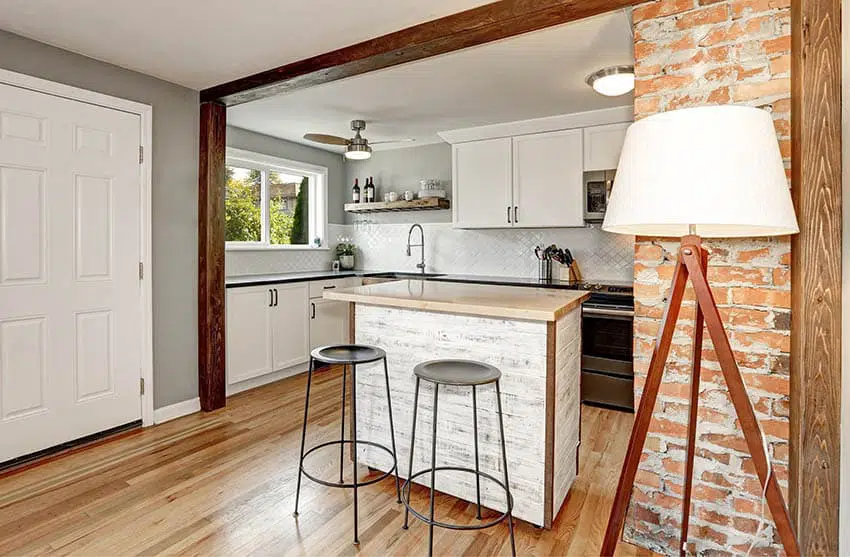 Chalk paint is mainly used to paint on wood. It can, however, also be used to paint on metal, melamine, fabrics, glass, and even floors.
Moreover, chalk paint is mainly a decorative paint that is quite a popular choice for giving furniture pieces a rustic, shabby-chic look.
Extremely effective in lending a distressed look on painted surfaces, chalk paint is ideal for people who want to add in a little bit of character and vintage charm to the different spaces in the house.
It's also a relatively versatile type of paint that appeals to a variety of tastes, so you can never go wrong with chalk paint.
As with milk paint, chalk paint also doesn't require any type of prep work. As long as the surface is clean and dry, you're pretty much set. This also applies to surfaces or furniture that have been previously painted on.
On top of that, because of its consistency, it is less likely to drip as opposed to regular paint. It is also water-based so you can easily clean up your brushes with regular soap and water.
Difference Between Milk Paint And Chalk Paint
The main and most obvious difference lies in their composition: milk—one of the main ingredients of milk paint that chalk paint lacks.
Aside from that though, their composition is relatively the same. Both paints are water-based that have calcium bicarbonate as their main mineral content.
Chalk paint is 100 percent inorganic whereas milk paint is 100 percent organic. Milk paints usually come in powder form that must be thoroughly mixed with water before it can be used, whereas chalk paint already comes in liquid form that's ready for application.
Another good news: both of these paints don't emit noxious fumes that most regular paints do. Chalk paint is basically odorless while milk paint, on the other hand, leaves a faint pleasing smell an hour or so after its application.
Which Is Easier To Use: Milk Paint Or Chalk Paint
In terms of convenience and coverage, the layers of paint and the type of painted surface are both equally important factors. For this example, we'll be basing our comparison guide on wood. Read more about the best type of paint for wood furniture here.
On the first coat, milk paint appears thinner and more lightweight whereas chalk paint provides a bit more coverage and thickness.
Milk paint is absorbed into the wood in the same way as a stain would while chalk paint seems to sit on top of its surface from the get-go. Finally, milk paint finishes off with a rough texture while chalk paint is a little smoother to the touch.
For the second coat, milk paint adheres to the surface pretty smoothly, making it easier to apply. Chalk paint, on the other hand, turned out to be a bit on the drier side.
Coverage is still pretty lightweight for milk paint whereas chalk paint already has full coverage on the second coat alone. Both of them shared a dry and matte finish, although milk paint appears more matte than chalk paint.
To cap it all off, if you're looking for a softer and smoother application, then milk paint is the best option, most especially if you plan to build up layers. However, if you're looking for full coverage, then chalk paint is definitely the better choice.
Chalk Paint vs Milk Paint For Kitchen Cabinets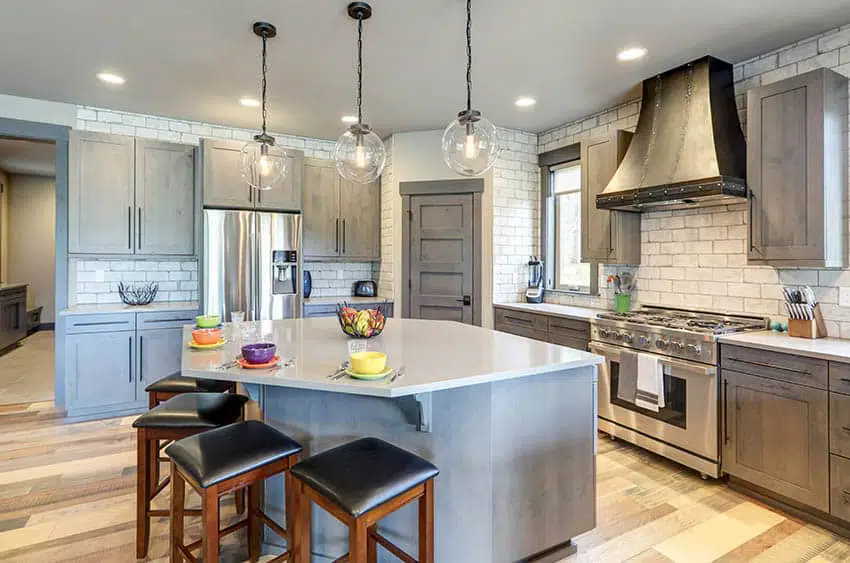 Using milk paint on kitchen cabinets can be quite convenient and a joy to apply for homeowners who like to DIY. Not only is it fast-drying and durable, but it is also quite smooth to the touch.
Milk paint is extremely versatile and blendable so you're sure to accomplish the look and finish you're going for, despite how personalized it may be.
Meanwhile, chalk paint kitchen cabinets make for a fast and easy application. It doesn't require too https://designingidea.com/chalk-paint-kitchen-cabinets/many coats to achieve full coverage.
If you're updating your kitchen cabinets while working on a tight schedule, this is definitely the paint that you should go for.
For more milk paint vs chalk paint-related content, check out this paint sprayer vs roller page.