Here's how to decorate alcoves in high ceilings including different design ideas you can try, what to do with wall ledges and what to put on them.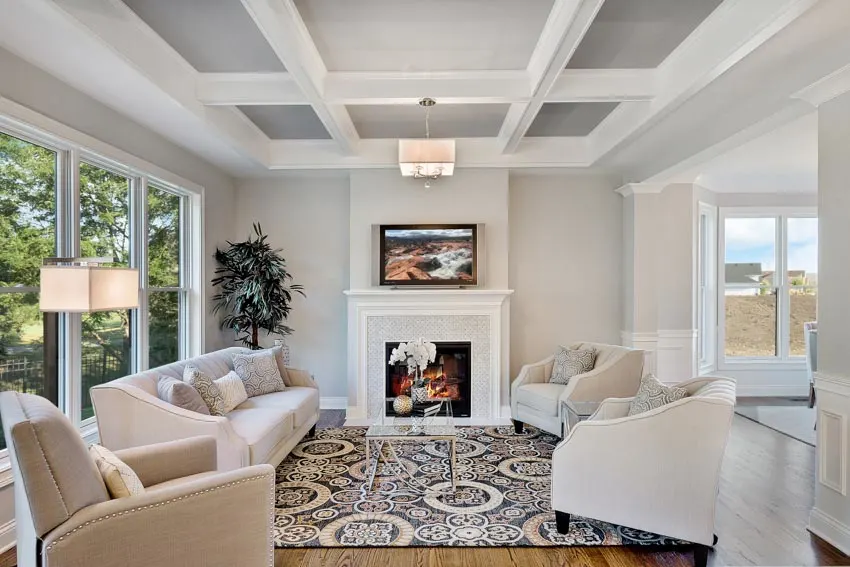 Every homeowner dreams of having a lot of extra vertical space, or at least the illusion of it. It can pose a lot of challenges to see it come through reality though.
What equates to a "high ceiling" is to have an ample amount of unused space over a height of 8 feet and above. It can make all the difference in the world especially if you want to create a space that's elegant and luxurious.
Too much vertical negative space though can result in making the space feel empty and bland especially if nothing has been done to address it.
A simple solution to getting this addressed is by attempting to blend both the lower and upper areas of the space by putting something in that will draw the eye away from the negative spaces. There are a lot of ways for you to get this done. Here are some of the easiest ones to try out.
Ceiling Alcove Decorating Ideas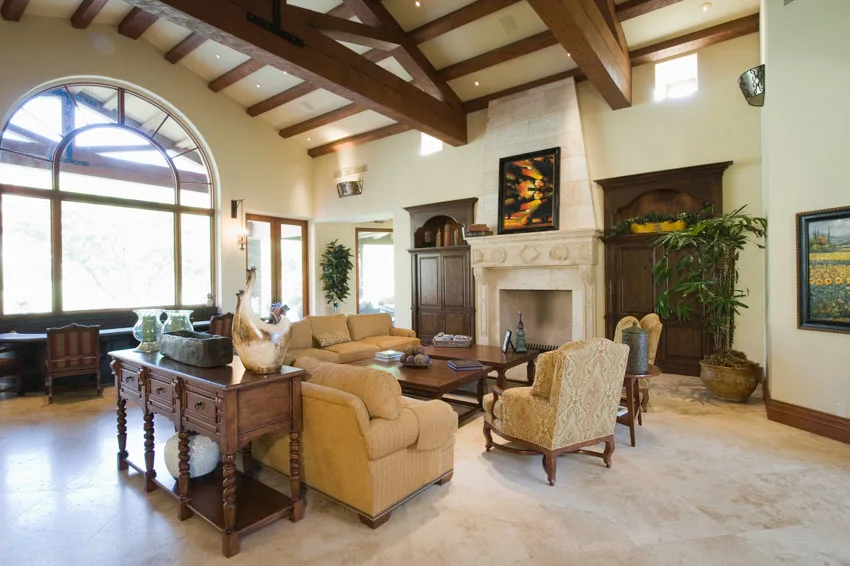 Soaring ceilings look great and all that but they don't have to stay that way. There are a lot of ways for you to decorate the empty spaces that are way above your head. Shown below are some helpful ideas when thinking of how to decorate alcoves in high ceilings.
Put Your Artwork Pieces Up High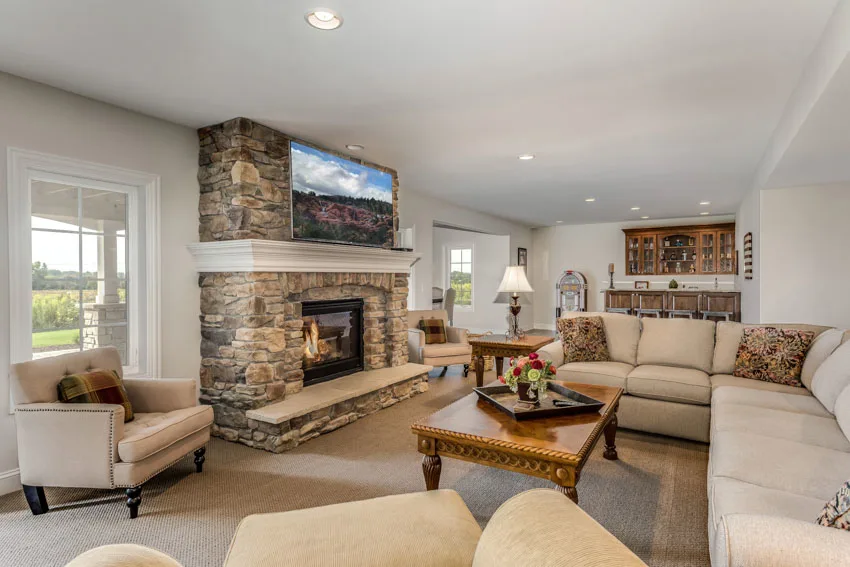 Make use of your empty wall spaces up high by covering them up with your prized artworks or with other decorative items that you might want to go ahead and put on display.
Whatever you hang on your walls, make an effort to make sure that they go along with the rest of the décor of the space that you're setting up. It can be one large focal piece or a series of regular-sized ones that are hung gallery-style.
Whatever your preferences are, what you can be rest assured of is that a decorated wall is something that will definitely draw the attention or the focal point upwards.
Upgrade Your Window Treatments To Ceiling Height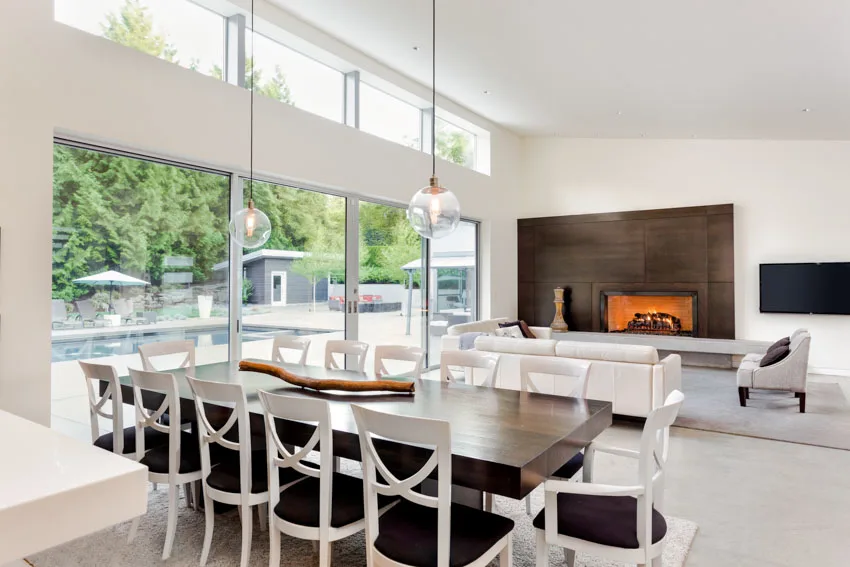 This isn't exactly something that a lot of people understand right off the bat but try to sit this one out. It doesn't really matter how tall your windows are. What makes them stand out is the floor to ceiling window treatments you choose.
Regardless of your window height, make it a point to always hang your window treatments at ceiling height. Any lower, and they're going to create a visual division.
This will make the upper areas look cold and a bit isolated. Understandably, this requires a lot of material especially if you're dealing with expensive curtain fabrics but the overall look and feel it creates can be quite dramatic and can actually look pretty interesting and fantastic.
Opt for a solid color to really make the visuals work for you. Covering so much wall real estate with a patterned fabric might end up being way too overwhelming.
Take Advantage Of The Architectural Details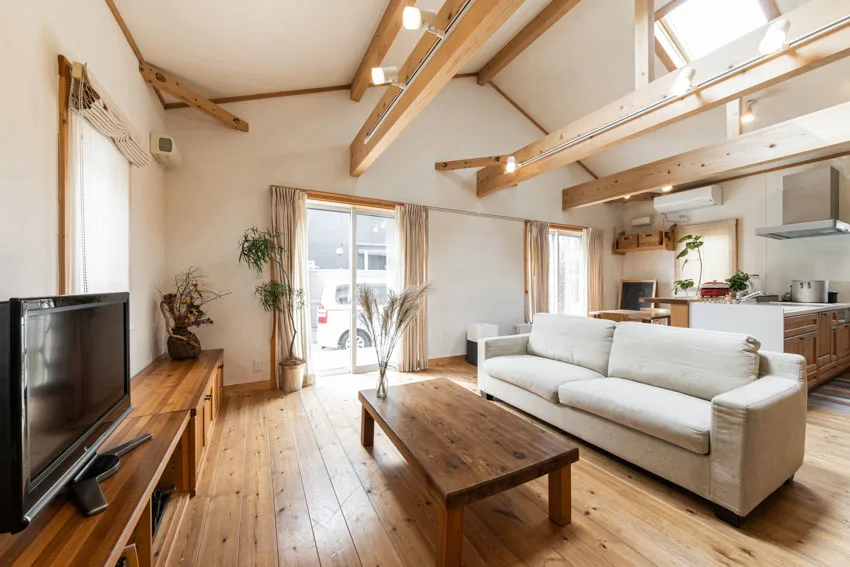 When thinking of how to decorate alcoves in high ceilings, these areas typically have architectural details adorning the area. This might be something that you would want to take advantage of.
Of course, there's always the possibility that your ceilings don't have the architectural details you desire. You can go ahead and add some.
Understandably, it will cost you a lot of money but it will definitely make a huge difference to the space that you're trying to create at the end of the day.
Wall niches also add depth to an otherwise plain and basic-looking space such as the ceiling. You can put up a beadboard, exposed beams, moldings, or even install an entire cove ceiling.
Put Up A Statement Light Fixture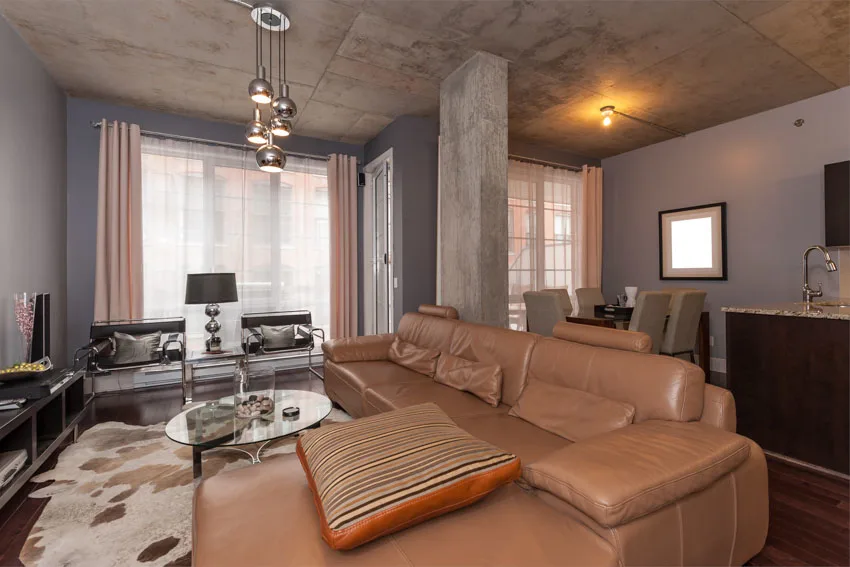 One of the easiest ways to solve how to decorate alcoves in high ceilings is to pick out a prominent spot that can accommodate an extra element in your ceiling design space.
It's a great way to really connect the overall space of the room. Typically, this is great for the living room.
Although you can be as creative as you would like to be, one great formula that always works is to keep it above the coffee table, smack right in the middle of the room. Of course, you can always modify and move things around as you see fit.
Feature Walls Can Make Your Space Work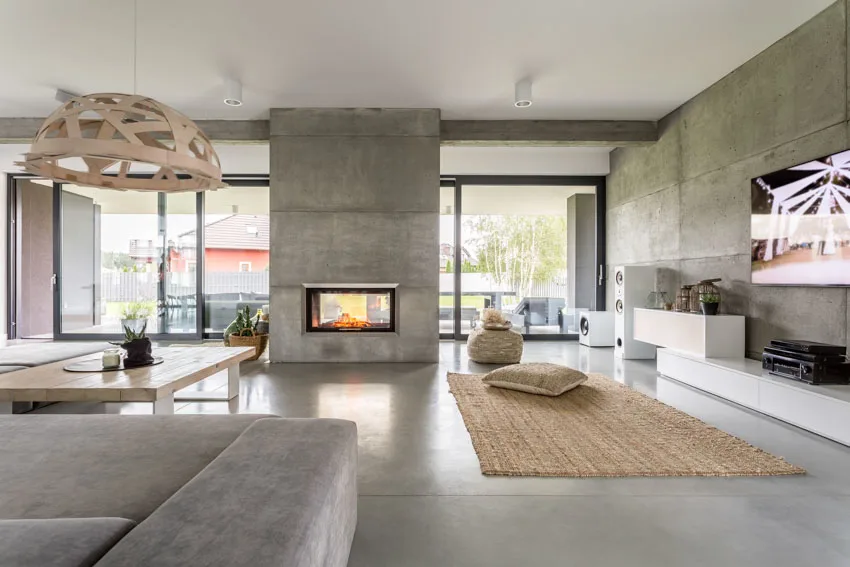 A floor to ceiling feature wall can unite two parts of the space that you're upgrading without stretching your budget way too much. The kind of striking impact this creates is interesting and it definitely works.
You can get this done with something as simple and affordable as a can of paint. Of course, you can do so much more than just that.
It can be a graphic mural, an extended fireplace played all the way up to the ceiling with some tile, stones, or even bricks. A more natural and rustic option would be to opt for a wood pallet wall.
Some wallpaper with some interesting designs can also work for your feature wall. Floor-to-ceiling wallpaper is no easy DIY task though so if you want to go down this route, then make sure to get it done by a professional.
Make Creative Use Of Your Shelving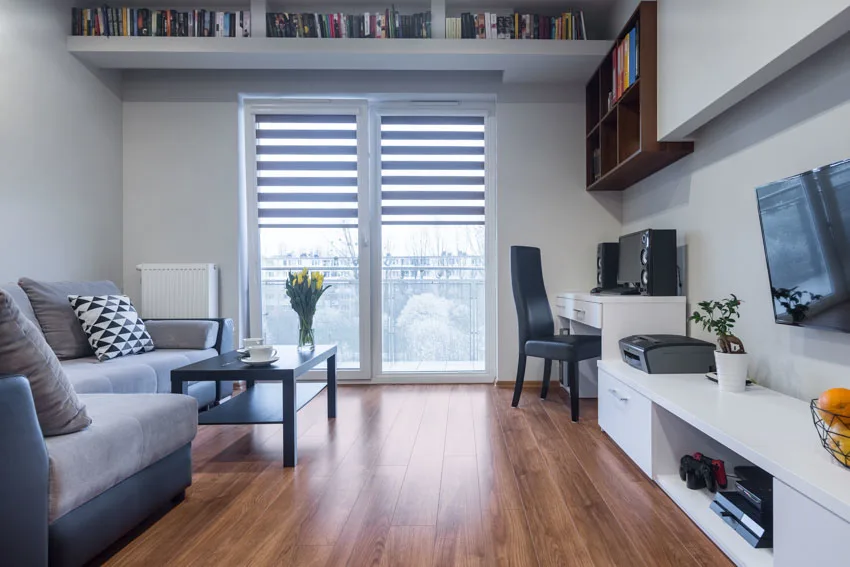 Don't know what to do with so much empty wall space? Take advantage of it with shelves!
The great thing about having tall ceilings is that you have a lot of options to play around with. You just need to really think outside of the box.
If your space is large enough, you can put up a floor to ceiling wooden bookcase. If you aren't too fond of the bulkiness of a full-on bookcase, you can opt for floating shelves instead.
What Do You Put On A Ledge?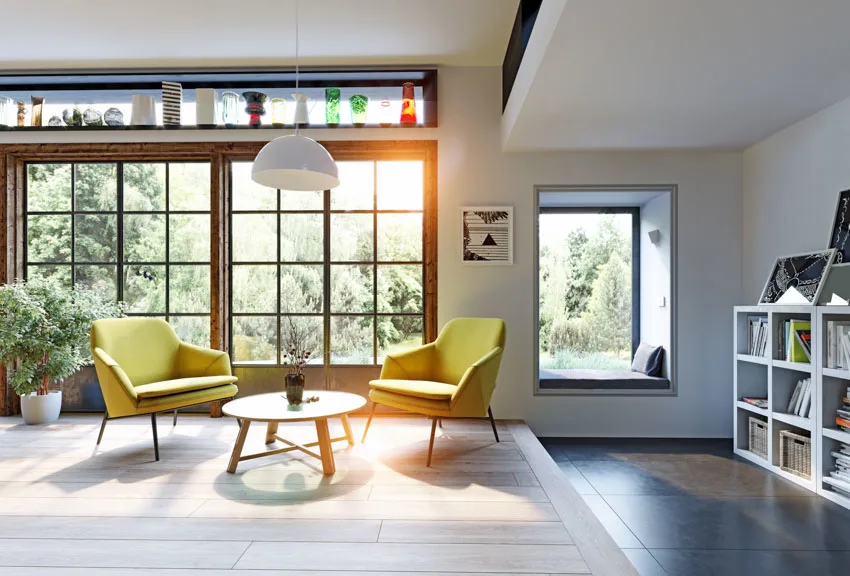 A ledge is a great thing to put to good use. If you're lucky enough to have one, the next challenge would be to consider what to actually put on it.
If you have your ledge high up against the wall, there are so many items that you can put on it, depending on which part of the house it's actually in.
Reception areas can be decorated with potted indoor plants that like direct sunlight. Kitchen areas can have jars of spices on them. Bathroom spaces can have soaps and hand lotions.
What Can You Do With High Ledges?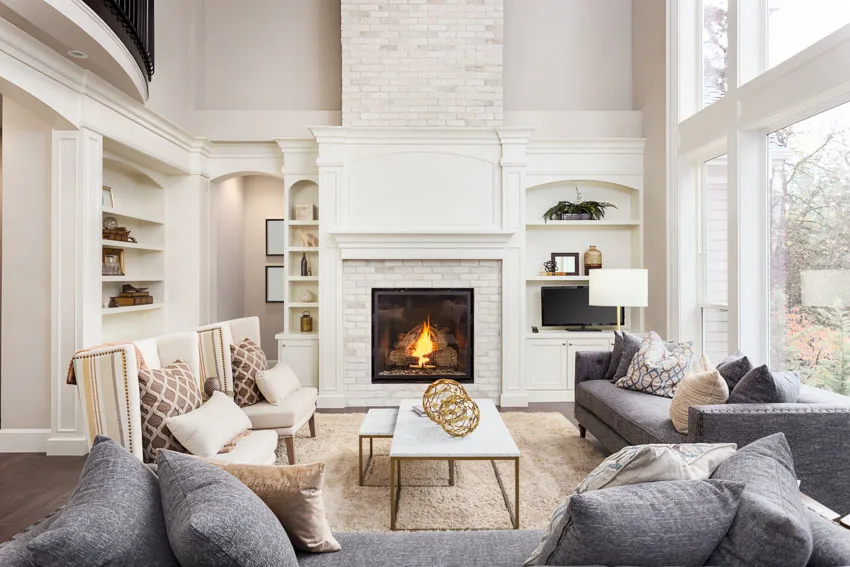 Having high ledges are subtle and simple at the same time. However, they can also be challenging with certain designs and layouts.
These hard-to-reach spaces can be decorated with all of the right items. Make it a point to keep the items you put on are clean and simple. This will help when thinking of how to decorate alcoves in high ceilings and the ledges that come with them.
Use a vase: They're great for decorating any ledge in any room in the house. They can be especially striking when you get them in sets of two or three and set them at different levels or heights. You can go with vases made out of plain glass or play around with those that have colors and textures.
Make use of fake plants: Because of the fact that these areas are pretty hard to get access to, putting in actual indoor trees or plants can be a bit of a hassle to maintain. Fake plants are the perfect solution to such a problem.
They don't require anything more than the occasional dusting and it also means that you don't have to actually get on a ladder to get them watered. Plus, from such a height and distance, fake plants can actually look real.
Pottery items: Another thing to keep in mind when you're decorating such a high ledge would be to make use of items that you don't have to move around so much.
You can play around with pottery items to bring in a certain kind of appeal to the space. They bring in a traditional look to the space and they can even work with areas such as the kitchen.
Mount a neon sign: Decorating a ledge with a statement piece is a great way to inject some personality into the space. It's also a great way to upgrade the vibe.
Make use of leaning art pieces: You don't always have to hang a portrait on a wall. You can actually lean them up on a wall. It's a great way to make the space feel a little more lived-in and cozy.
Go with portraits that come in different sizes and colors to make the visual appeal a little more interesting.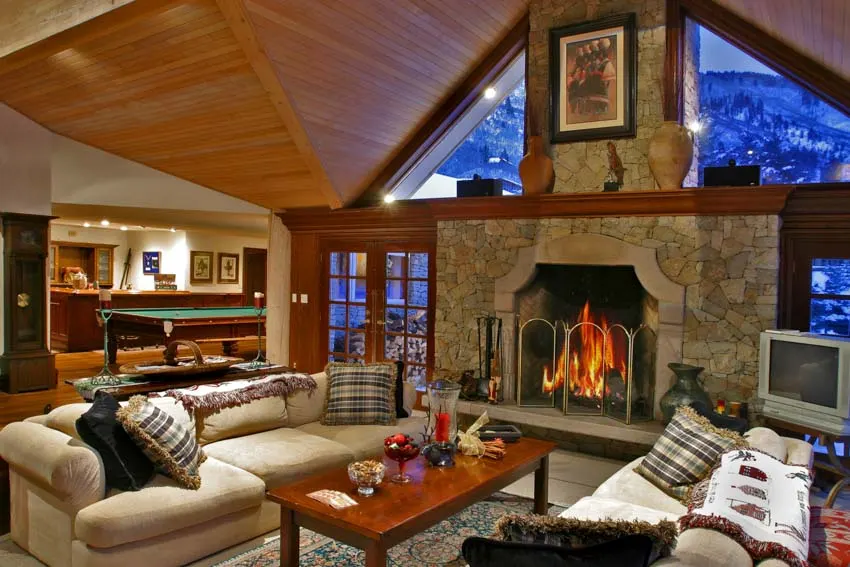 Antiques: Antiques laying around the home that are pretty much within reach are an invitation for accidents. Put them up on display but still keep them out of the way by hanging them up on high ledges. It can convert your space into something classy and timeless.
Baskets: Baskets are easy to come by and they can also be quite inexpensive. Wicker is especially recommended as the design is more fluid and can be easily cohesive with whatever the décor of the room is.
There are baskets in all kinds of shapes and sizes and if you're lucky, you can even get them at a bargain. Putting baskets that come in different colors put up on a ledge can really make the space stand out.
How Can I Make My High Ceiling More Cozy?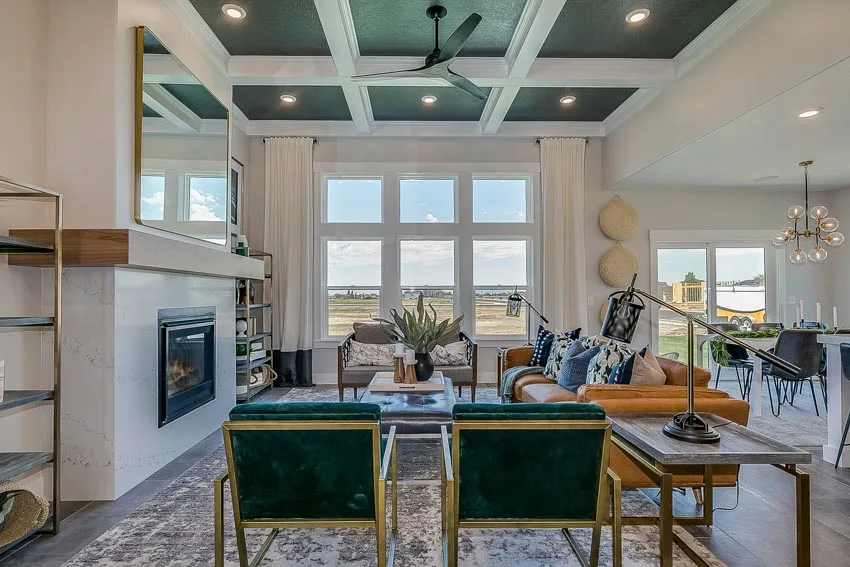 Paint your ceiling: The ceiling really is just another blank canvas and this can open a lot of possibilities up. Painting the ceiling with another color can play your ceiling up and even highlight the beauty of the tall ceilings.
Go a few shades lighter or darker. Either way, it can play up some extra drama on your ceiling and the walls nearby.
Add some accent with tall plants: Plants are great for injecting some warmth and light into your space. They're also particularly great for tall ceilings. Tall potted plants effectively fill up empty air space.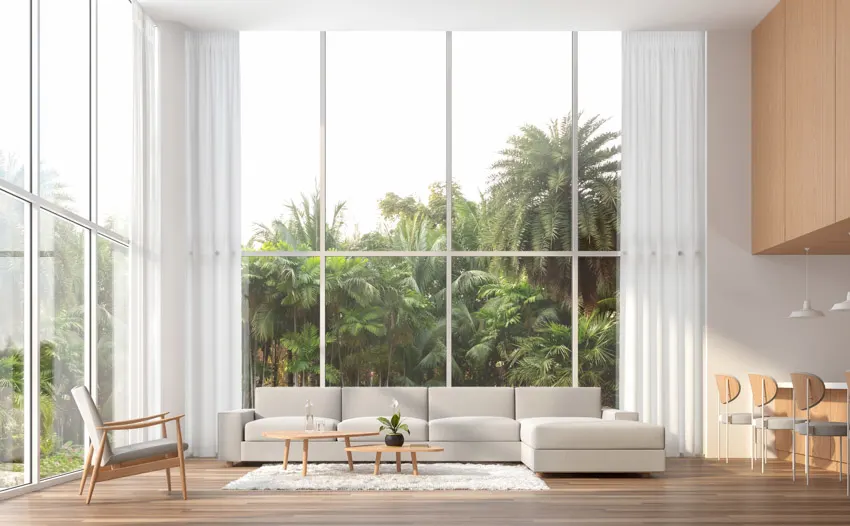 Warm your windows up with curtains: This is a bit of a no-brainer but it can bring in some extra warmth to the space that you're trying to fill up.
Fabrics bring in a soft texture to your windows and they can draw the eye lower, making the space feel a little more cozy or intimate.
Create an intimate area: Keeping the furniture together will keep the space from looking amplified and way too large and impersonal.
Pull your furniture pieces together and put a rug under them. If a certain space is particularly cavernous, an intimate conversation area can put up a natural-looking traffic flow.
Take advantage of elegant textures: Rich textures are a great way to bring some comfort into a room and when thinking of how to decorate alcoves in high ceilings.
Instead of putting in cold and hard surfaces in the space, it would be great to incorporate interesting textures such as wood, soft textiles, or even faux fur.
See more related content in our article about the different wall texture types on this page.