In this gallery we share green bathroom paint colors including ideas for light, soft, dark, mint, sage, seafoam, and the best blue green paint for bathrooms.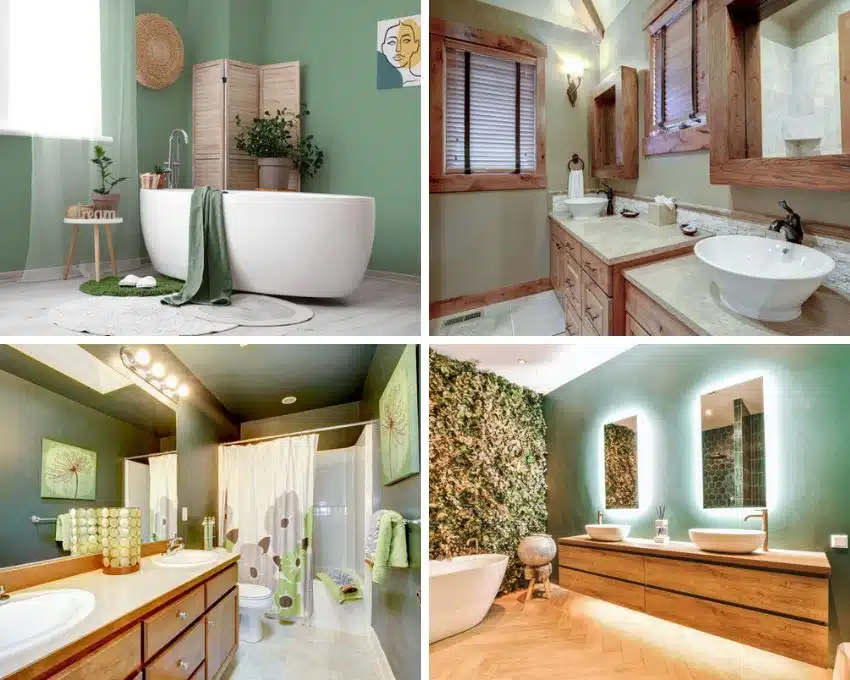 Transcend your bathroom interior into a space of rejuvenation with a refreshing shade of green. Showstopping green-colored bathrooms have been popping up lately in our Instagram feeds, where the refreshing color is an enticing prospect to abandon your usual neutrals.
With a myriad of green bathroom paint colors to choose from, the design possibilities are endless. From mood-boosting limes to luxurious emerald hues, there's just that perfect green paint shade to suit one's taste. We've narrowed down popular green paint shades for the most personal space in the home.
Green Paint Colors For The Bathroom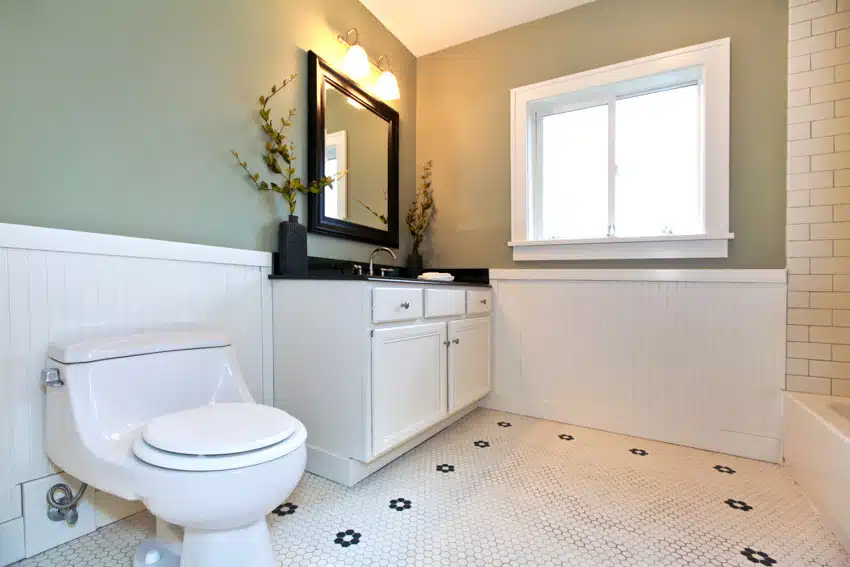 When choosing bathroom paints, it is recommended to have wet applications with a mildew-resistant additive to prevent the formation of fungal buildup on walls.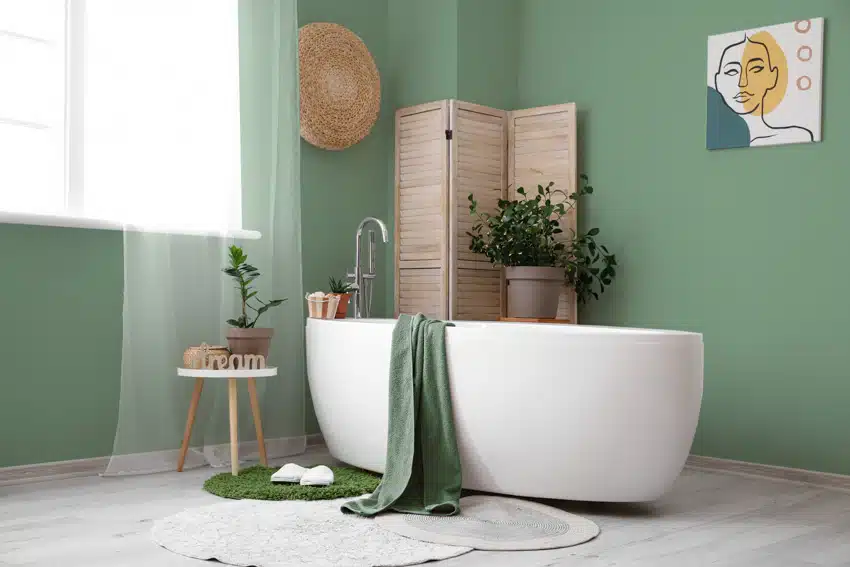 Flat or matte finishes are popular today but other options are also available for bathroom walls such as satin, semi-gloss, or glossy. The amount of light is a significant factor when choosing the type of finish.
Light Green Bathroom Paint Colors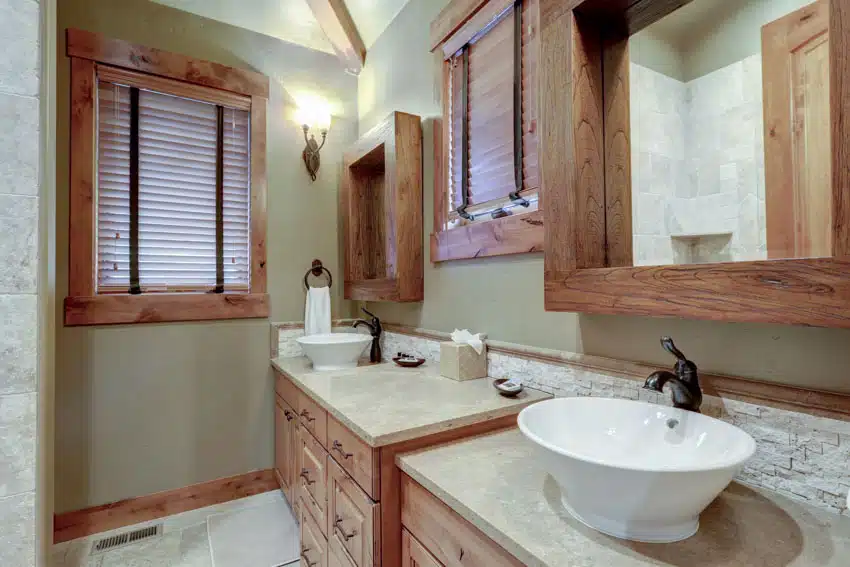 A light green paint can brighten up a room that receives limited daylight while creating a spa-like atmosphere. Having a greater amount of white, light green has a greater reflective rating which means a wall painted with the light hue can distribute available throughout the room.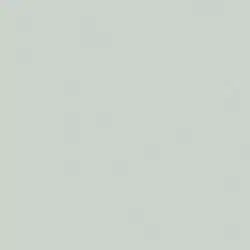 1. Sherwin Williams Sea Salt (SW 6204): The light green color has a distinct grayish tone mixed with the green hue. The color suits the bathroom which receives a lot of natural light giving the room a play of light and shadow due to the grayish tone.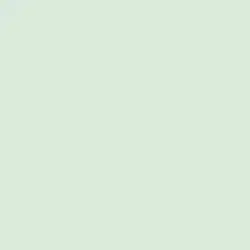 2. Dunn Edwards Cottage Green (DE5638): A classic verdant color with blue undertones is a cool tone that can be matched with warm accent colors such as beige or taupe for a balanced palette.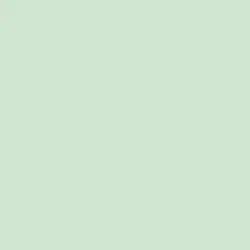 3. Benjamin Moore Light Pistachio (2034-60): The lighter version of the paint brand's Pistachio 561, it is a very light green color that works as an alternative to white while still having a hint of green.
Soft Green Paint Colors For The Bathroom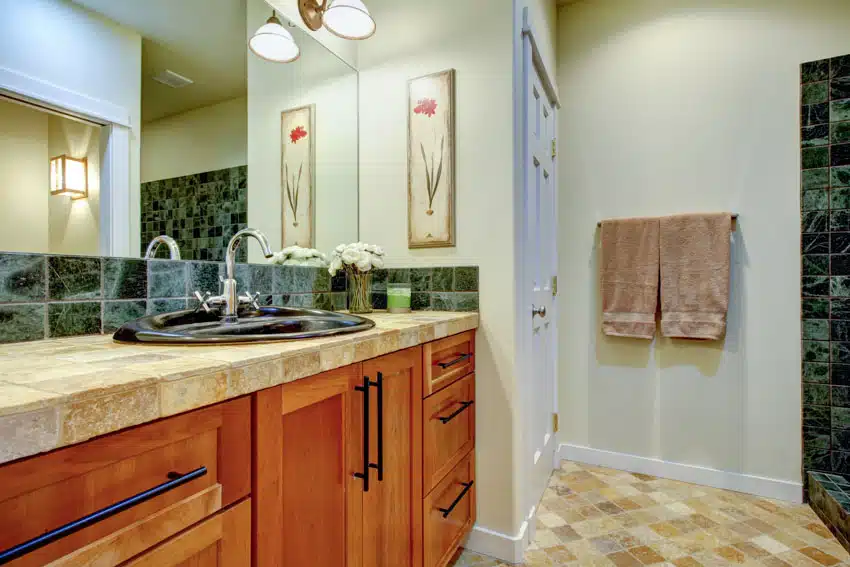 Soft green is a light green color that has a delicate and muted quality to it with undertones ranging from grayish shades to blue or yellow tones.
While it gives that calming effect it has a more welcoming vibe compared to light greens, especially with warmer undertones.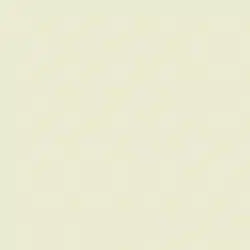 1. Behr Celery Ice (410E-2): A very light yellow-green color that illuminates beautifully under natural light but is non-reflective. The paint color can be matched with dark brown-colored vanities and accent pieces.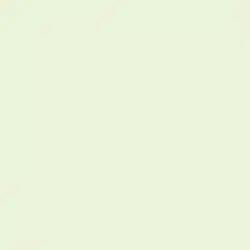 2. Dunn-Edwards Pastoral (2263): With warm undertones, this green bathroom paint color settles well with modern and contemporary styles matching with grayish-to-white accents.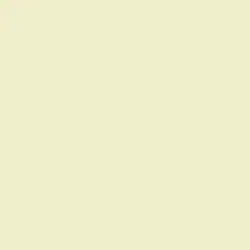 3. Farrow & Ball Tunsgate Green (250): The gentle pale yellow with the green tinge is a comforting hue that works best for spacious bathroom sizes with simple and minimal layouts.
The green bathroom paint color appears brighter than your usual light and soft green colors which makes it possible for bathrooms without windows.
Dark Green Bathroom Paint Colors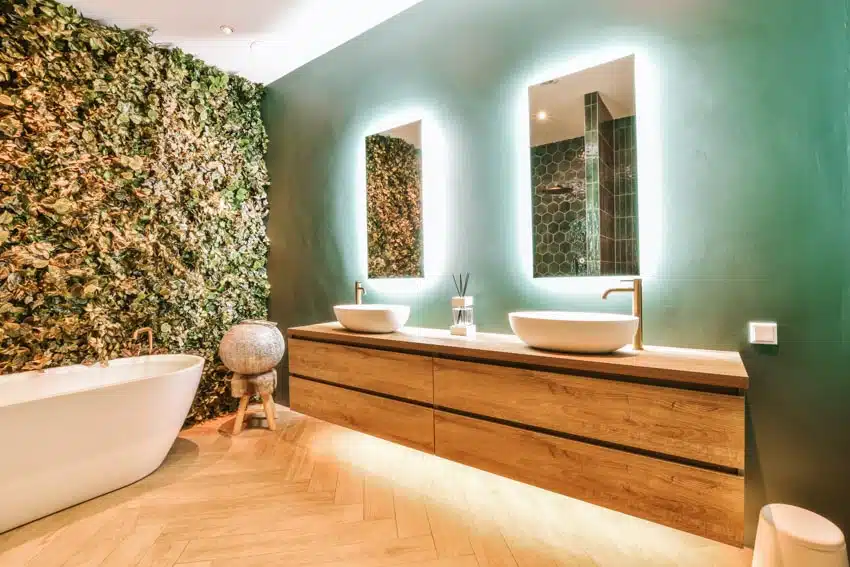 An intense hue, dark green such as emerald has been a popular option for luxury bathrooms. The featured darker hue and bolder tone give a dramatic and sophisticated look.
Dark green can be used to create a bold statement in a bathroom usually as a feature wall and can be paired with other rich colors, such as jewel tones, to create a dramatic color scheme. 1. Sherwin Williams Country Squire (SW 6475): Carrying a blue saturated tone, this bathroom color like any other deep green hue offers a sophisticated and mysterious atmosphere.
The deep tone can serve as an accent or sectional paint color allowing other lighter wall paints to shine through.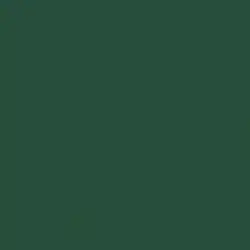 2. Pratt & Lambert Forest Wonder (20-18): Wanting to add plants but An enchanting shade of dark green, this paint color is reminiscent of the color of lush forest foliage with that rich and enchanting quality.
The deep green can be highlighted with either cool or warm luminance depending on the style you are aiming for. Warm metals work well with color.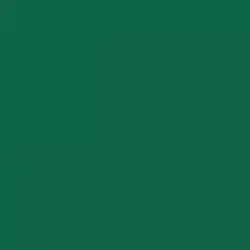 3. Benjamin Moore Celtic Green (2038-10): A centering hue with a very slight hint of white has a lighter tone than dark green.
A perfect hue for matte finishes and simple and modern bathroom design ideas. Fluted accents also love the softer deep green allowing the focus on the details.
Mint Green Paint Color for Bathroom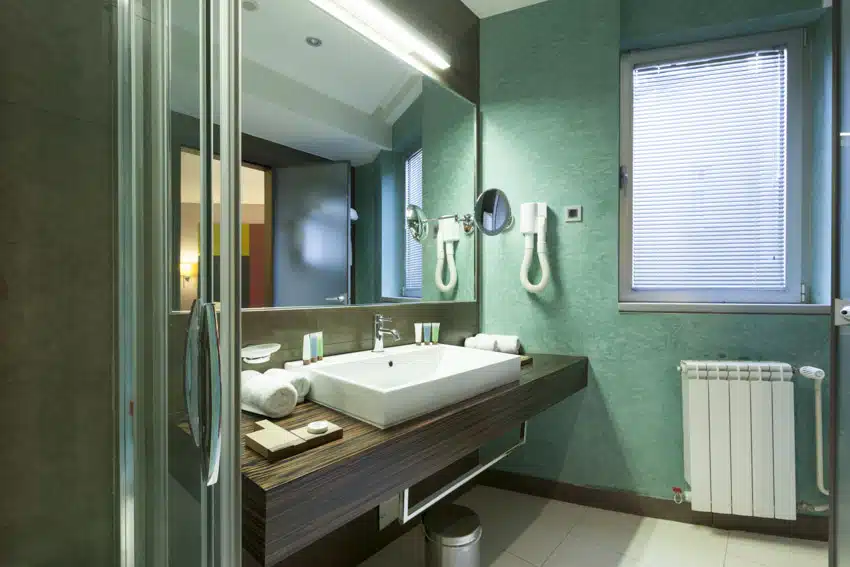 Delicate and fresh, mint green is inspired by the coloring of mint leaves. The refreshing appearance makes it a popular alternative to white and had been a favorite shade in vintage kitchen interiors.
Today, mint green shades when paired with peach, white or black has a more modern quality.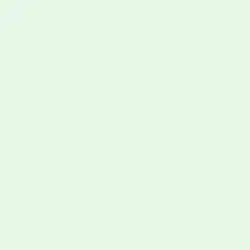 1. Behr Dinner Mint (450C-1): By the name itself it has that cool tone but unlike the color of the mint leaves have a very light shade which makes it a wonderful paint color for smaller bathrooms. The mint green paint also gives off a youthful quality.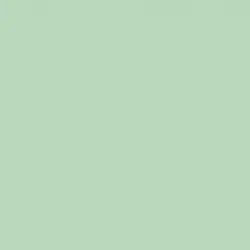 2. Dunn-Edwards Mother Nature (1285): This mint green version has an earthy quality compared to other mint colors. Play with shades of taupe and black as accents. The colors make it a perfect palette for minimalistic bathrooms highlighting shadows and light.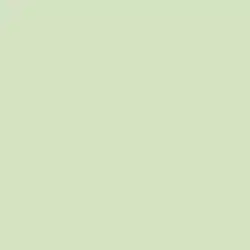 3. Benjamin Moore Garland Green (429): A creamy mint color that leans toward a warm quality. The inviting hue is best for traditional and transitional bathroom spaces.
Sage Green Bathroom Paint Colors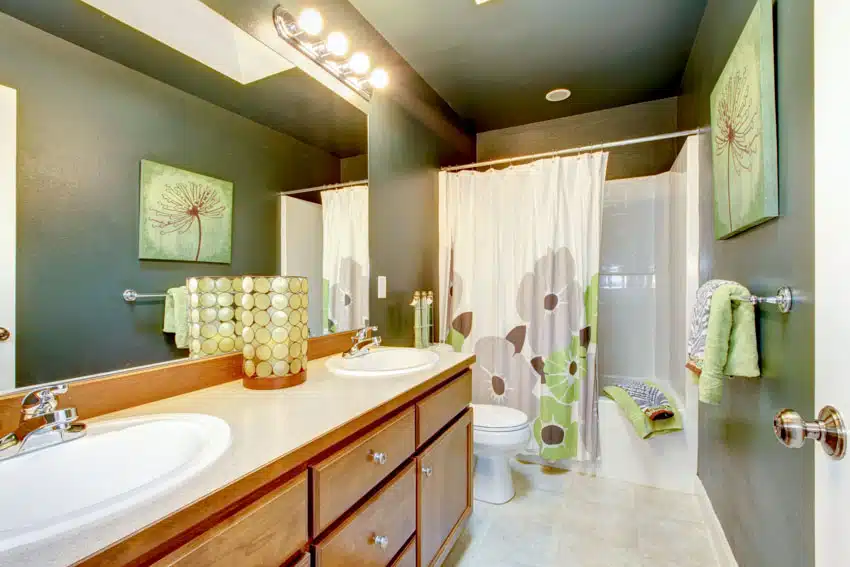 Sage green is a trending color in a wide range of design industries. Graphics have also been widely using the earthy green and stylized interiors that aim for that organic look also have been exploring the relaxing hue.
If you want your bathroom to feel like a spa, the softer sage greens and blue-greens are your best choice. Cool, soothing, and refreshing, submerging yourself in this color is the antidote to a particularly stressful day. – Colors for Your Every Mood: Discover Your True Decorating Colors, Leatrice Eiseman
Sage green is a muted shade of green that has gray undertones and a slightly gray-blue cast. It is named after the herb sage, which has a similar color.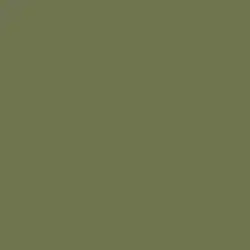 1. Benjamin Moore Pine Brook (490): Like any sage green color, the paint tone evokes that earthy forest color making it an excellent paint color for bathroom accent wall ideas or a full-wall backdrop. Match it with sophisticated profiles and chrome or matte black metals.

2. Behr Coconut Groove (MQ6-62): A popular exterior paint color for traditional and colonial homes, the hue has the perfect balance of light and dark tints. Match it with a wide range of accent neutrals depending on the bathroom style. 3. Farrow & Ball Calke Green (34): For a more dramatic moody color, this sage paint shade is perfect for creating subtle variations of light and shadow and works best with darker organic tones for traditionally styled bathrooms. When paired with peach can be a standout modern palette.
Seafoam Green Bathroom Paint Colors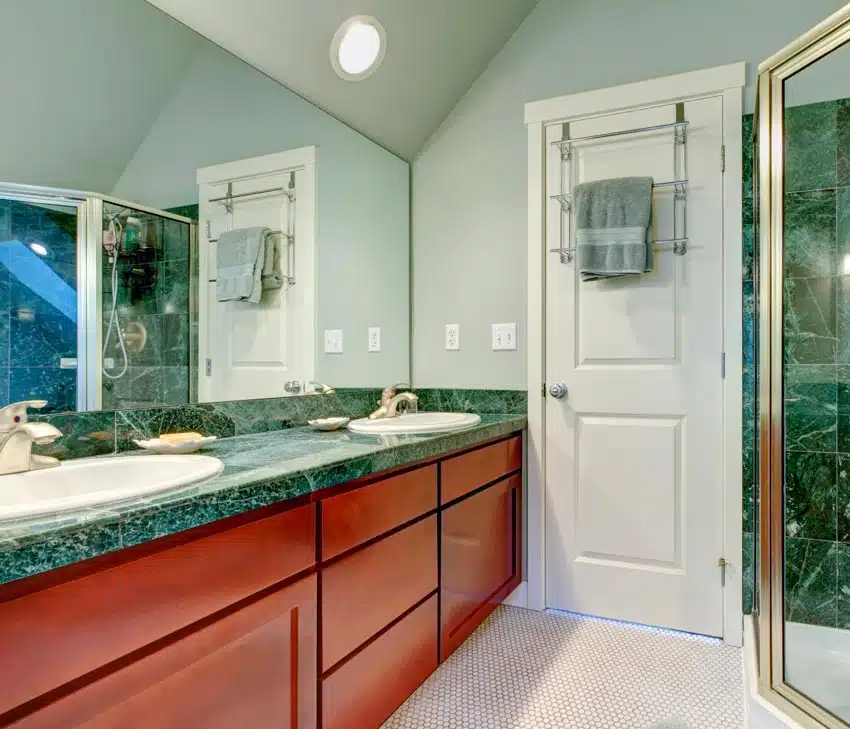 Seafoam is a pale shade of green that is often described as having a fresh and light appearance. It is characterized by its light blue-green hue and soft, muted tone.
Mostly used in coastal-inspired or beach-style décor, the seafoam hue can be paired with other colors that are commonly found in a coastal environment. These color pairings are whites, blues, and sandy beiges, to create a fresh and breezy atmosphere.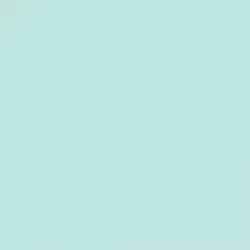 1. Valspar Paint Mystic Sea (5007-7A): Having blue and gray undertones, the green bathroom paint color is a cool tone that's perfect for full coverage of the interior. Match it with white accents and matte-finished hardware for a contemporary aesthetic.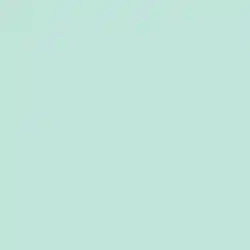 2. Sherwin Williams Waterfall (SW 6750): Offering a clean and light quality, the paint shade works well with traditional bathrooms as the color does not overwhelm the space especially when matched with white accents.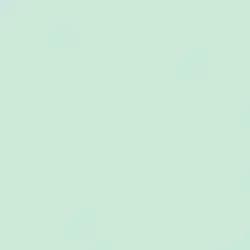 3. Benjamin Moore Surf Green (2036-60): The perfect paint color for a chic bathroom interior. The Surf Green can be layered with other green tones with its very light quality making it a suitable base or primary shade.
Best Blue Green Paint Color For The Bathroom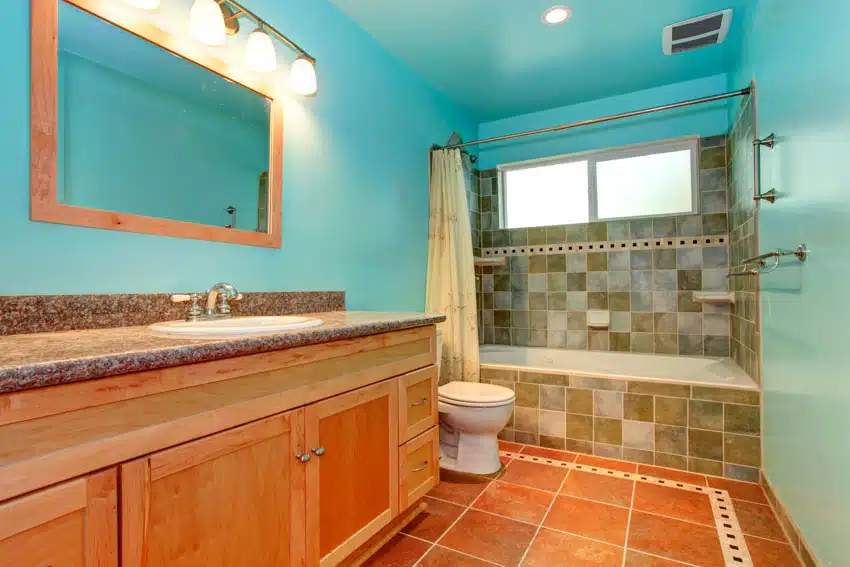 Blue-green taken from the deep coastal colors is a mixture of blue and green. It is often described as having a cool and refreshing appearance.
Blue-green can range in shade from a light turquoise color to a deeper teal color, depending on the proportion of blue and green in the color.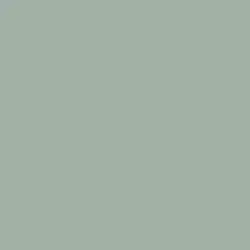 1. Dunn Edwards Life Aquatic (DET607): The coastal tone has a light blue-green shade that invokes a sense of mystery and dream-like quality.
The paint color can be paired with more vibrant tones such as yellows and oranges. White, cream, and black are great matching tones for modern bathrooms.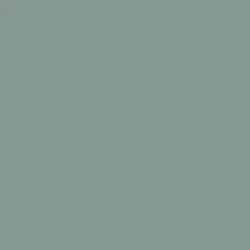 2. Behr In the Moment (T18-15): The green paint showcases a lot of blue undertones and since being the color of the year in 2018, the shade is a favorite color choice for sprucing up spaces.
White and gray hues work well with the green bathroom color. Pair it with copper or brass hardware as accent colors.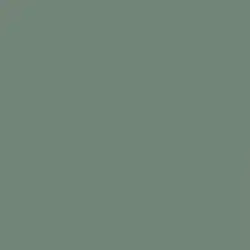 3. Rookwood Blue Green (SW 2811): Close to the shade of hunter green it is a gorgeous blue-green hue and works well as a backdrop for white elements due to its darker shade.
Pair with indigo and other blue-violet hues. Leather and other light brown colors also work well with the color.
See more related content in our article about bathroom paint colors with dark cabinets on this page.