Here's our garage floor ideas with different floor options like paint, tiles, carpet, rubber and vinyl.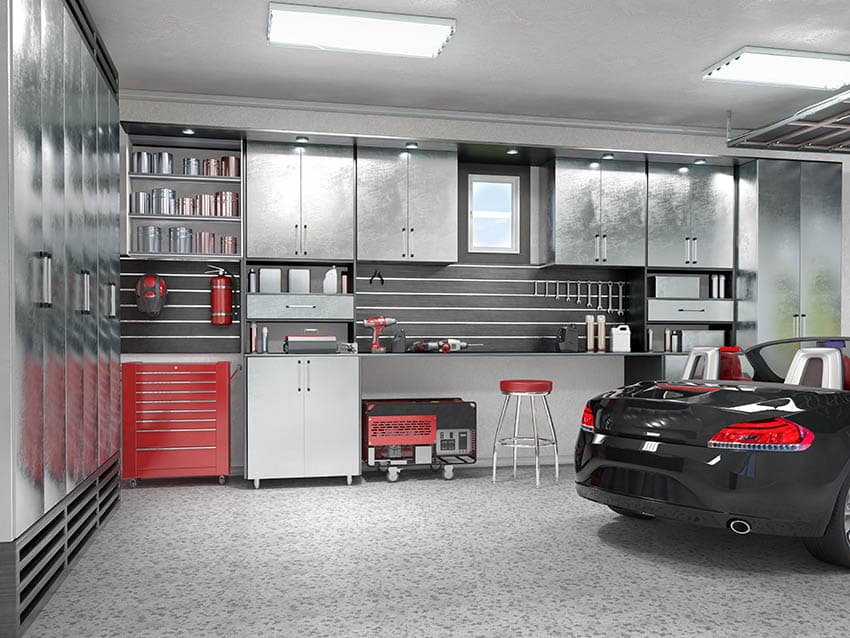 Most homeowners pay special attention to the flooring requirements of their living room, bedroom, kitchen, and other living spaces. Unfortunately, they do not give their garage flooring that much thought.
The garage should receive the same kind of attention other parts of the home get, especially the flooring. After all, the carport is not only storage for one's second most prized possession.
The garage can also be a multipurpose room if one knows how to choose the correct flooring.
Here are some exciting garage floor ideas a modern homeowner should consider.
Garage Floor Options
Choosing the right flooring for one's garage entails understanding the different options available. Painting is one of the easiest and most affordable flooring options for many households, although epoxy, rubber, and tiles are becoming common.
There are also newer garage flooring techniques and technologies worth exploring. While these materials and applications may not suit all carports, one must stay open-minded to these products' worth.
Garage Floor Paint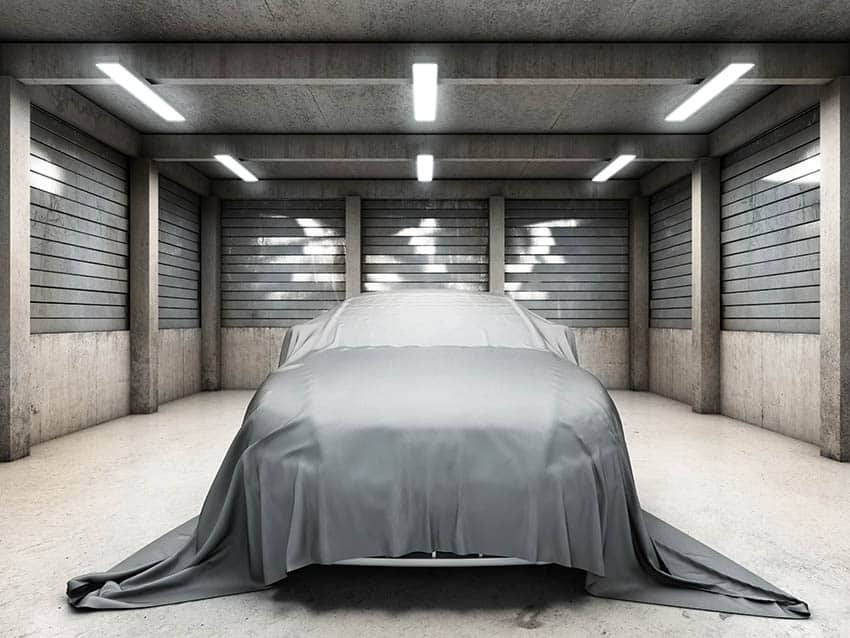 Painting the garage floor is one of the most inexpensive ways to breathe life into a dull-looking carport. The best part about painting is that homeowners get to choose the colors that complement their house's color theme.
However, one issue about it is it can be labor-intensive. For one, there is a need to apply primer before painting. Moreover, there is also a need to repair any floor damage or seal any cracks.
Thoroughly cleaning the garage floor is also a must because paint cannot adhere to a dusty surface. Otherwise, it peels off easily.
Another concern with garage floor paints is that they have a short lifespan. It may be necessary to apply a fresh coat every two to three years, depending on usage level.
Garage Floor Epoxy Coating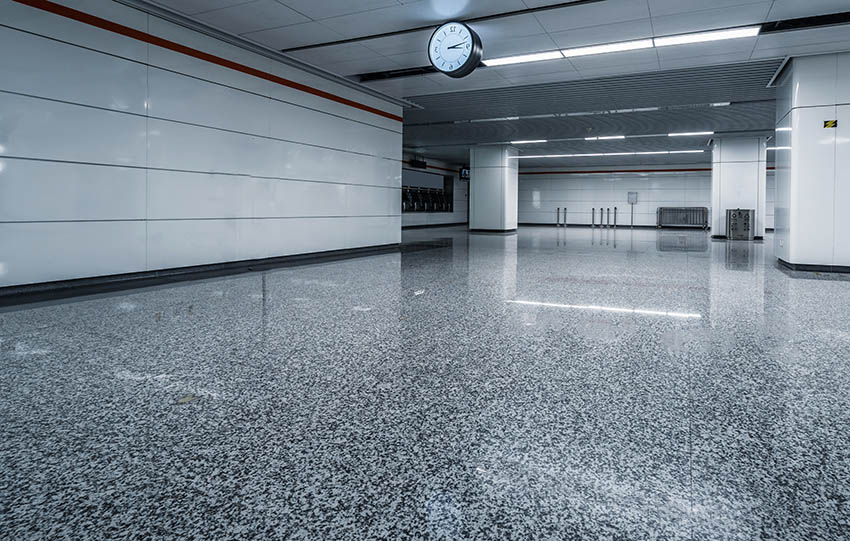 Applying epoxy on garage floors is like painting, only faster. Epoxy coatings contain a hardening agent that gives the coat a robust and durable characteristic. Read more about epoxy floor here.
It is the first choice of industrial establishments because epoxy can withstand chemical spills and impact forces.
Epoxy coatings are also elegant to look at because they can have decorative elements applied to the mixture before it hardens. It is also easy to maintain and can last many years with ordinary cleaning.
The only downside to it is that one must be fast in applying epoxy on garage floors since the mixture hardens quickly in two hours or less.
Vinyl Garage Flooring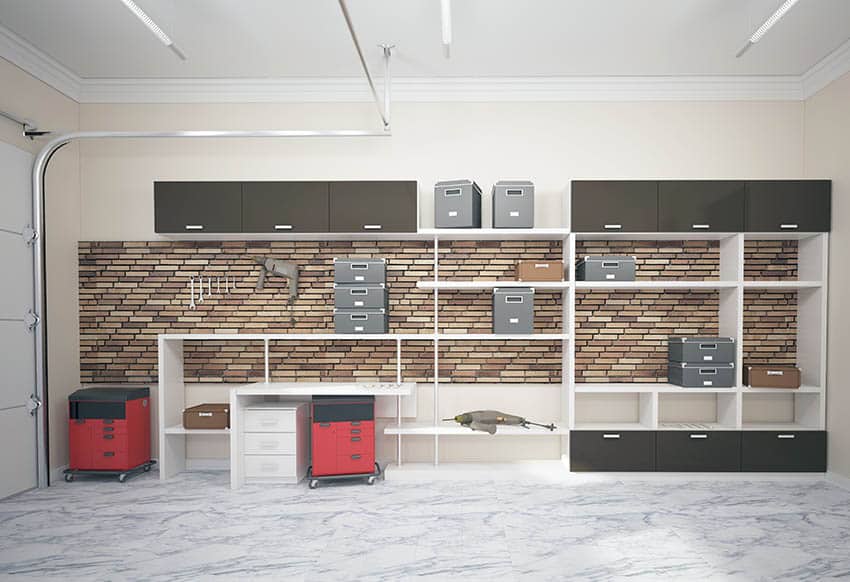 Synthetic plastic polymers are fast becoming the flooring of choice for carports because of their flame-retardant properties and exceptional durability. They are also low maintenance and affordable.
One of the best things about vinyl garage flooring is its ease of application. They come in rolls; one can unroll them on the floor instantly. Apply an adhesive at the backing, and the vinyl flooring is ready for use.
Homeowners also get to choose their preferred colors and patterns to let their carport pop out or complement the color of their vehicle and other items in the garage.
Garage Floor Tiles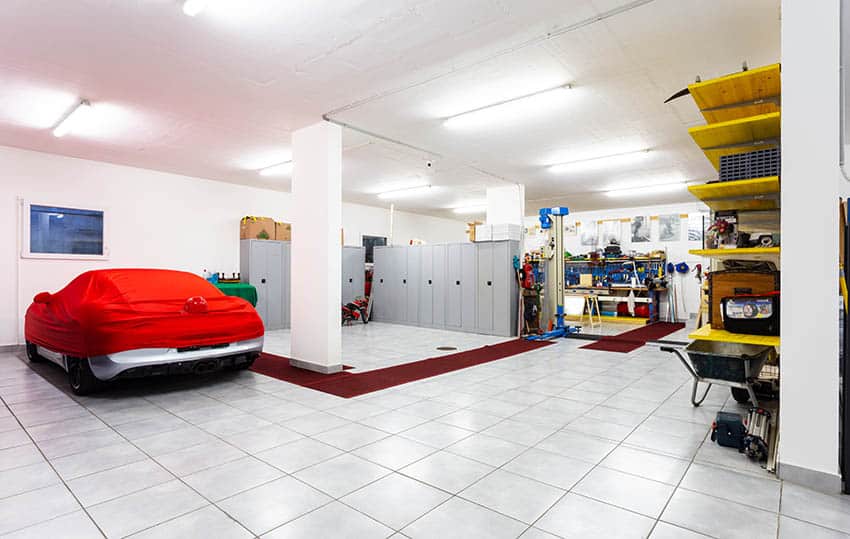 Tiles are always an excellent flooring option, regardless of the area that you will install them in your house.
They are durable and have a non-porous surface, making cleaning and maintenance a breeze. Garage floor tiles can turn any carport into a showroom with their glass-like qualities and mirror-like finish.
Unfortunately, it can be labor-intensive and time-consuming to install floor tiles in one's carport. One must prepare the surface to make it as level as possible.
Homeowners must also apply a synthetic adhesive or a thin-set mortar to hold the tiles on the floor. Moreover, there is also grout to apply.
Despite the taxing application, garage floor tiles are worth it. One can pick different patterns and designs to improve the garage's aesthetics. However, it is not suitable for families who drive heavy vehicles.
Rubber Garage Floor Tiles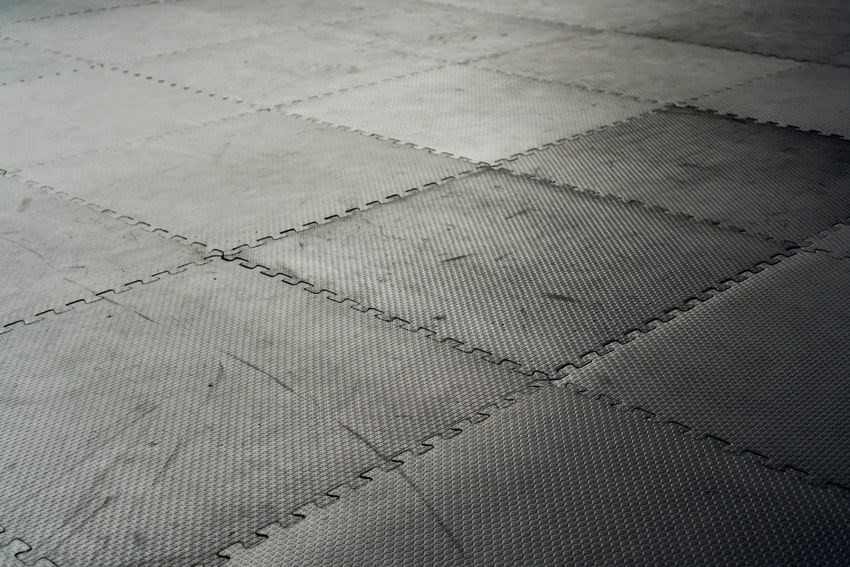 This type of garage flooring is like ordinary tile installation. The only difference is one uses rubber tiles on the garage floor, improving durability and maintenance ease.
Many rubber floor tiles are resistant to chemicals and stains, ensuring effortless cleaning.
Rubber garage floor tiles also come in different patterns and colors, allowing homeowners to create a fascinating carport floor. They are also easy to install and are swappable. One can remove individual tiles and exchange them for other colors or patterns.
Installation is as effortless as snapping the rubber tiles together like one would with a jigsaw puzzle. Unfortunately, rubber garage floor tiles tend to be more expensive than other options.
Garage Floor Resurfacing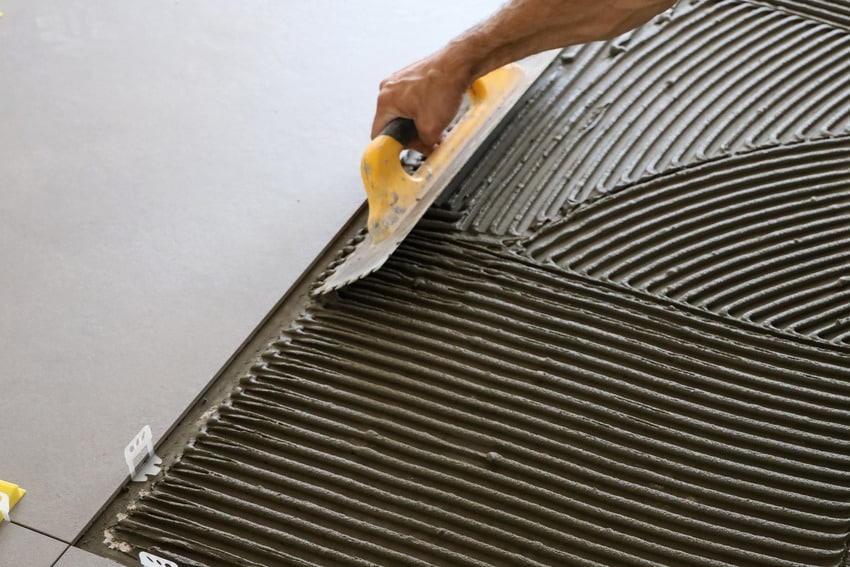 The foregoing garage floor options may not be suitable for heavily damaged carports. That is why the only solution may be to resurface it.
Garage floor resurfacing can be a tedious and expensive project, requiring a concrete cleaner, crack sealer, and resurfacer.
One must prepare the garage floor by cleaning it thoroughly, removing any loose concrete, and filling any cracks. Only then can the homeowner apply the floor resurfacer.
The results may not be as spectacular as one expects. That is why other garage flooring options may be necessary.
For example, one can paint or apply epoxy over the resurfaced floor. Tiles and vinyl are always excellent choices to finish the job.
Garage Floor Carpet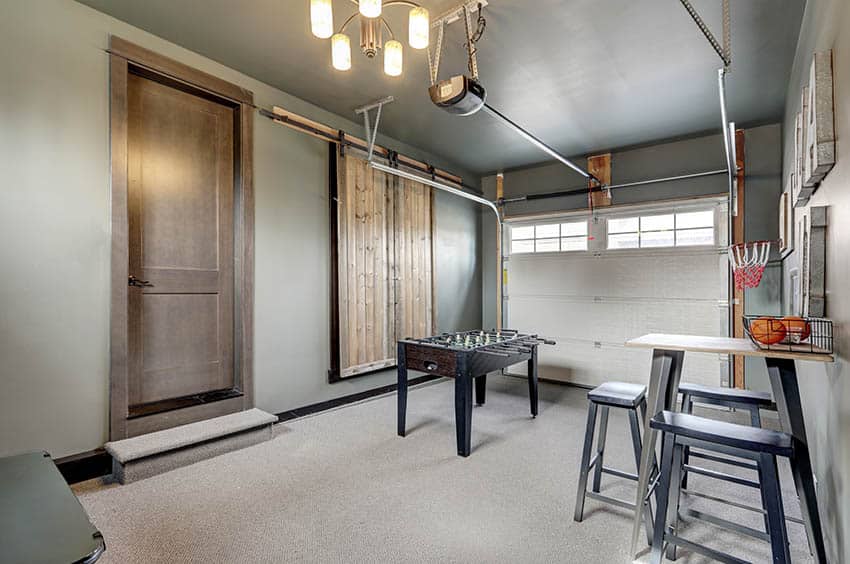 Installing a carpet on one's garage can be an unusual option, but some homeowners use their carports for purposes other than storing their vehicles. In fact, many use the garage as a home gym or office.
Carpeted floors are very comfortable to walk on and are also easy on many objects. They can also give the garage a unique look, although cleaning and maintenance can be tedious.
Best Garage Flooring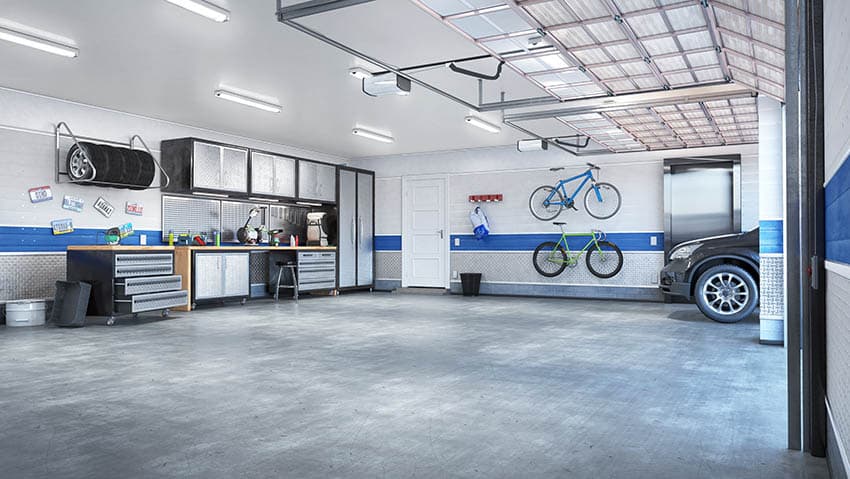 The best garage flooring depends on a homeowner's preferences and budgetary considerations. Painting remains the best option for budget-conscious families, while epoxy coating is suitable for households that want a durable and elegant-looking garage floor.
Vinyl garage flooring is always an excellent choice for people who want hassle-free installation and maintenance. Rubber floor tiles are also wonderful options.
If one wants a showroom-quality garage floor, ceramic tiles are the way to go. Resurfacing the carport floor may be necessary if severely damaged.
Carpet remains a good option for those who use their garage for purposes other than storing vehicles. Read more about how to turn a garage into a man cave here.
Conclusion
Modern homeowners have many garage floor ideas they can consider for their house. However, each method has its own set of advantages and disadvantages.
It would be wise to study the pros and cons of each technique and compare them to one's needs and preferences.
Visit this carport vs garage page for more content related to garage floor ideas.