Here's our framed vs frameless shower door design guide, including style, materials, installation, maintenance, and cost.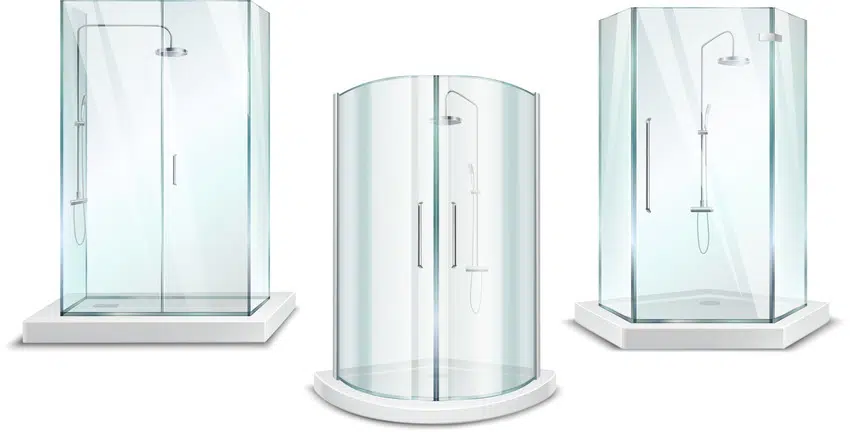 What Are Framed vs Frameless Shower Doors
Gone are the days when homeowners would have to be content with the poor function and aesthetics of a basic shower curtain. With the advent of design and innovation, glass shower doors are the new trends in the bathroom interior scene and they are definitely here to stay.
Glass shower doors, which are made of temper glass, provide considerable structure and likewise effectively control water leakage from the showerhead or faucet. They have two main types: the framed shower doors and frameless shower doors.
Framed shower doors are made out of thinner tempered glass, with metal braces or frames for support. They are considered as the "older or traditional models" of the glass shower door variety.
Meanwhile, frameless shower doors are made of panels of pure tempered glass which can stand on their own, held in place by clips and hinges paired with heavy silicone caulking.
They usually have a rubber lining or gasket at the bottom to either sweep the water inwards when closing the doors or to keep the water in when the shower is turned on.
Additionally, they make the bathroom look bigger and more open, as well as create a transparent or translucent appearance depending on the type of glass that is used.
Framed Doors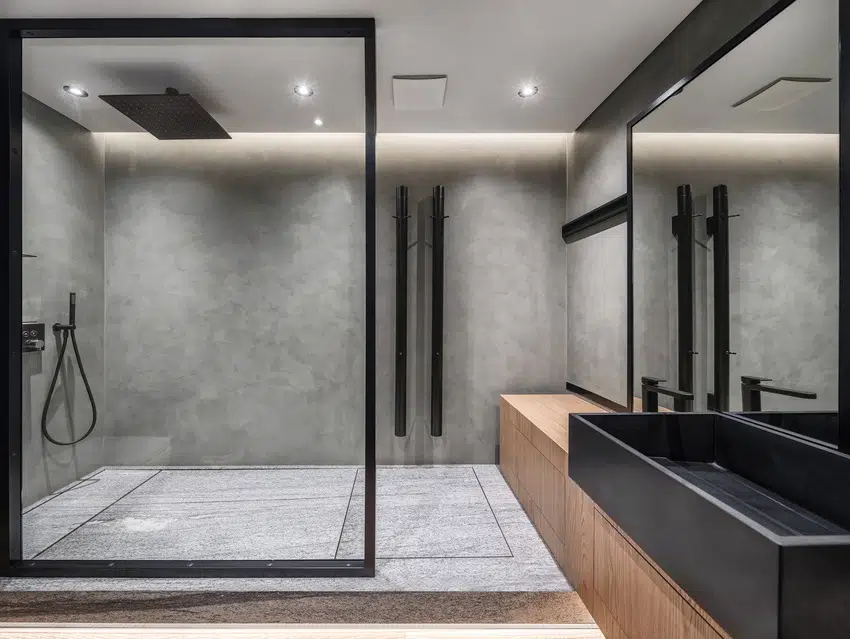 Framed shower doors are more durable and provide more stability since the frames surrounding the glass are made out of heavy-duty aluminum. If your goal is simply to upgrade from a regular shower curtain to a more structured shower door, the framed ones aren't bad options to consider.
They're certainly more appealing compared to shower curtains. Moreover, there is less risk of the glass from getting completely damaged because of the extra support of the sturdy metal frames.
They can also be quite easy to install and something that you can do, without any outside or professional help, as all you need to do is to just hang the frame up and it can fit almost any type of shower area. Furthermore, they're less likely to leak as they have a track specifically for keeping water in.
On top of that, they also have an extra layer of caulk to keep the water in the shower area from spilling over to the other areas of the bathroom.
Semi-Framed Doors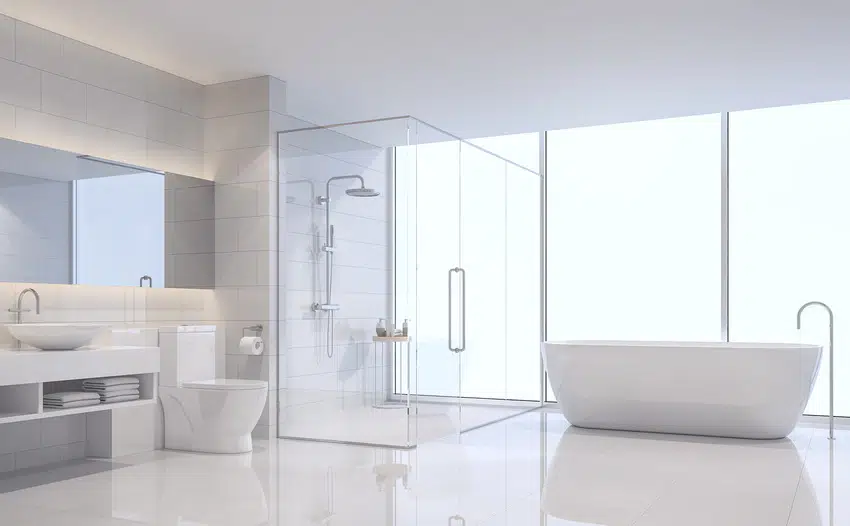 Semi-framed shower doors are more or less a mix of both the framed and frameless shower doors. They have parts that are both framed and frameless.
If you prefer the chic sophistication of the frameless shower doors without completely burning a hole in your budget, then this option is for you. They are somewhat cheaper than frameless shower doors, which might leave you enough savings for other possible home remodel or renovations.
Besides, their small amount of metal framing can actually add on a little bit more structural integrity to your shower doors. If you particularly fancy the bypass shower door type, you're in luck as it only comes in the semi-framed variety.
Semi-framed shower doors take on a more contemporary look more than traditional framed shower doors and can turn out to be the perfect compromise between the framed and frameless types.
Frameless Door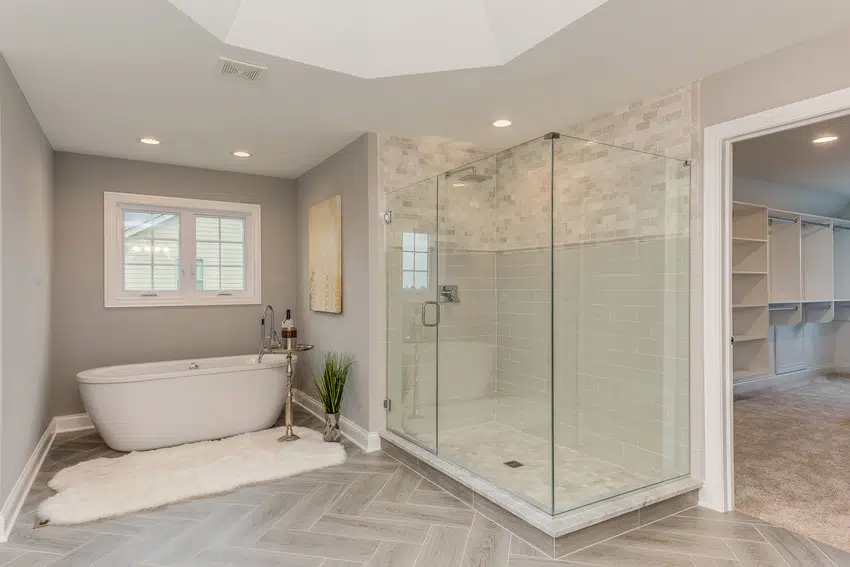 Frameless shower doors are the current bathroom design trends, making any bathroom look modern and sophisticated just by their mere addition to the space.
They're built with much thicker glass compared to their framed and semi-framed counterparts, consequently making them the most expensive option out of the three.
Reasonably so, since in the absence of the added support of metal frames, thicker glass can provide more structural stability. Meanwhile, these doors are installed with caulk joints and heavy metal clamps.
Despite their high pricing, homeowners usually still opt for frameless shower doors if they can afford them. The all-glass look makes the shower stall appear more bright and airy.
They are completely customizable so they can work even with the oddest-shaped bathrooms. Moreover, they don't have the usual nooks and crannies that come with metal frames so there are no rooms for mold, mildew, and grime to accumulate in.
Framed vs Frameless Shower Door Style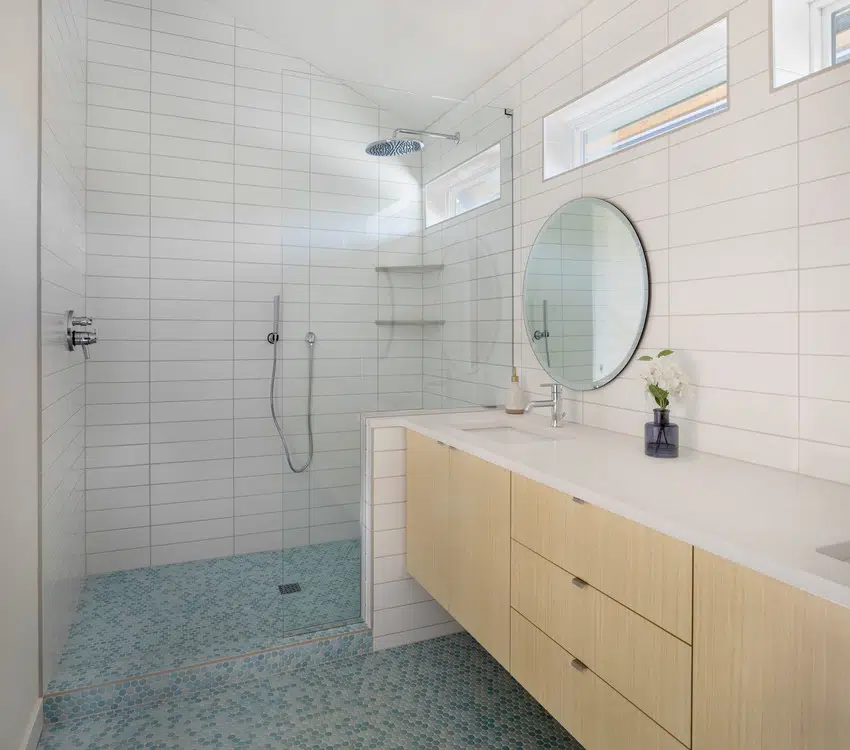 In terms of style, frameless shower doors are top tier. You can completely customize the look and feel of your shower area and upgrade the space from drab to fab.
The selection of tempered glasses available is also quite varied, including patterned types, frosted types, or completely clear types of glass that will surely cater to your preference.
On the other hand, semi-framed doors enjoy the shared benefits of both design and structural stability. They can have the exceptional aesthetic appeal of frameless doors and at the same time enjoy the lasting durability of framed shower doors.
Whereas framed shower doors are great if you're remodeling on a budget and want to say goodbye to your dreary old shower curtains. Despite their traditional appearance, they can still provide a satisfying functional space for your shower stall.
Materials
When it comes to framed vs. frameless shower door, frameless doors are mainly comprised of thick tempered glass, silicone caulking, and heavy metal clamps to keep them in place. Meanwhile, semi-framed doors have parts that are frameless but the sides are usually framed to add a little bit of structure.
Finally, framed doors are panels of tempered glass that are encased all over in heavy aluminum metal framing. They also have added extra rubber lining along the sides, effectively sealing the shower spray in the area.
If you are doing a bathroom remodel there are many different materials that can enhance the look while providing durability and utility. You can use one of the many bathroom remodel software programs to map out your pace and visualize your plan before purchasing any items.
Installation
Frameless doors require a professional for installation. The measurements are specific, hence they require a skilled worker to be accomplished.
Templates are usually set in place with the use of thin strips of wood that will serve as a guide for when the glass pieces are settled in. Labor costs can be expensive as well because of the special handling it requires.
Alternatively, framed shower doors are easy to install which can be done without any professional help at all. You pretty much just hang the frames up, install the joints, and caulk them in place and you're good to go.
Of course the amount of time spent on installation spent can vary depending on the size of a shower. While the installation of a framed shower door may be a straight-forward DIY project it can be frustratingly difficult if your bathroom has an unusual design.

Maintenance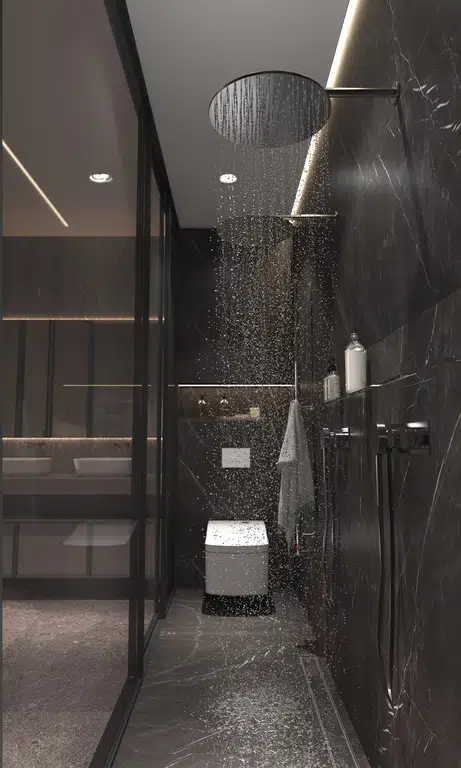 Frameless doors are the easiest to clean. The design is seamless and there aren't any spots or corners that might eventually lead to stains, mold, and mildew.
However, their rubber and caulked silicon should be replaced every now and then to maintain its efficiency in keeping shower spray in.
Framed doors are a bit laborious to maintain on a daily basis. The grooves in the rubber and joints, as well as on the heavy metal frames are quite prone to mold and mildew growth.
As the years go by, the metal frames can also corrode and stain the glass and the surrounding surfaces they touch. Nonetheless, their main parts are pretty sturdy and require almost no technical maintenance or replacements at all.
Problems
As we've already discussed, you just have to pick a problem you're willing to deal with. Frameless doors are difficult and expensive to install and they require periodical replacement of the rubber lining and caulked silicone parts.
Framed doors, on the other hand, are prone to grime and mold and mildew growth and hard water stains can settle on the metal frames that also eventually corrode and bleed rust out to their surrounding surfaces.
Framed Vs Frameless Shower Door Cost
Frameless shower doors normally cost $200 – $400 to install as they require skilled labor and technical handling while the actual price of the doors can range from $600 – $900, which can be quite heavy on your pocket.
Meanwhile, framed shower doors are much cheaper. They don't require labor costs as you can install them on your own. In addition, the actual doors only range at $200 – $400 depending on the glass type and design you prefer.
For more related content, you may visit this article on best tile for shower walls.