Here we share our countertops that look like wood design guide, including the different kitchen countertop materials used, such as granite, quartz, laminate, concrete, and tile.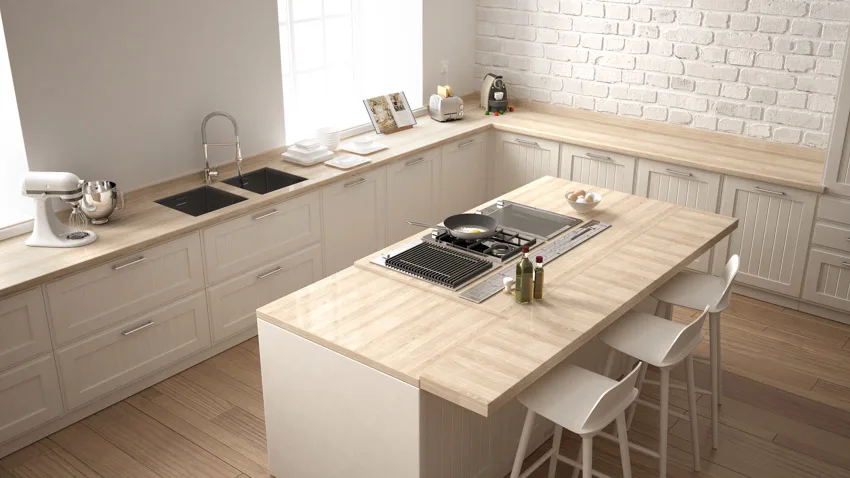 Many homeowners choose natural wood because of its rich, diverse texture and pleasant appearance. For this reason, butcher block counters have long been popular on many countertops.
These materials are so well-made that even the keenest eye can't distinguish between the best alternative countertop and genuine wood.
Today, wood-look countertop alternatives provide the same aesthetic with less care, lower cost, and more extended durability. Wood-look surfaces are also suitable for high-traffic commercial kitchens.
Granite Countertops That Look Like Wood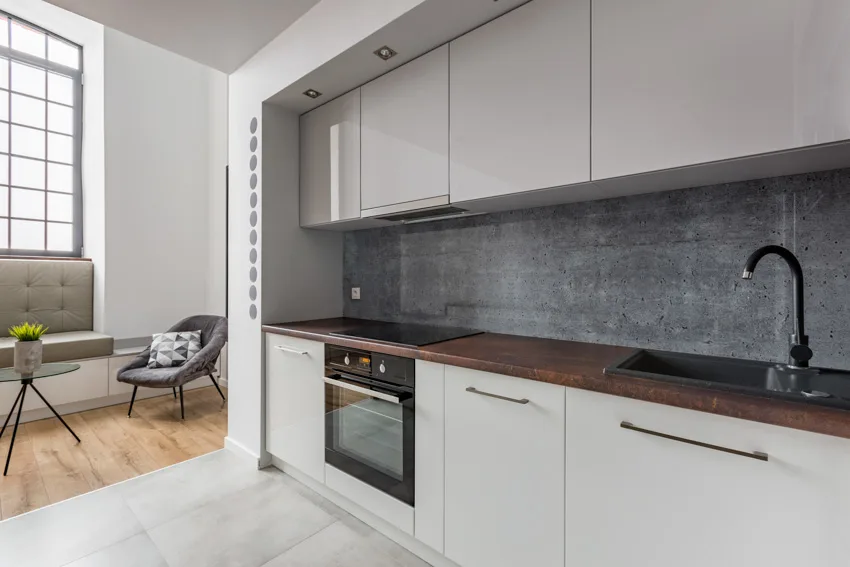 Regarding countertop materials, you will want something durable that will last for many years. Wood countertops are popular because of their "warm" look, although they are not as durable as granite.
Natural stone counters can withstand more wear and tear than wood. Granite countertops are pretty popular in today's homes because they are attractive, long-lasting, and straightforward.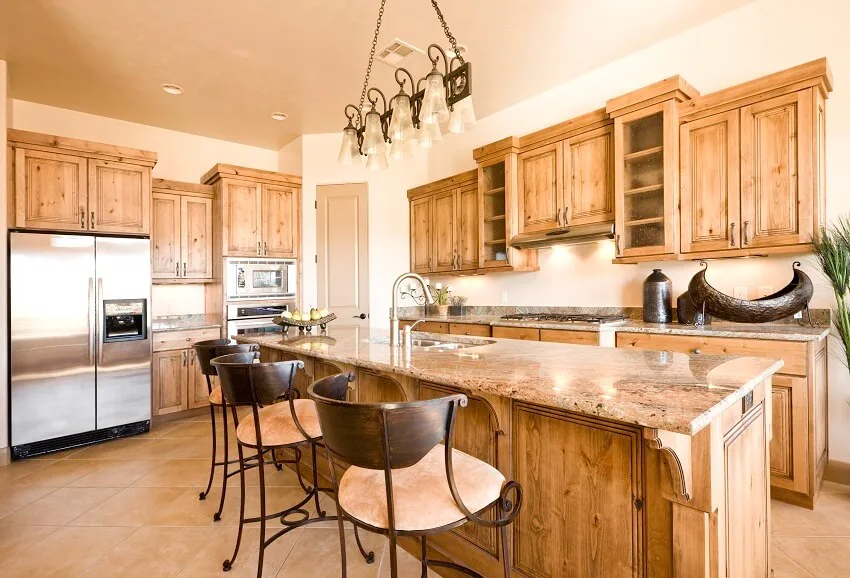 It is one of the most excellent materials for kitchen countertops, island tops, backsplashes, etc. The four varieties of granite that appear like wood are:
• Sequoia Brown Granite: This Brazilian granite's black veining complements the brown and gray tones, making it a great alternative to wood.
• Tempest Granite: This artistically beautiful granite has dark browns, golds, yellows, and burgundy. If you are searching for a granite countertop that looks like wood, Tempest granite is a great alternative.
• White Thunder Granite: This fantastic granite block combines gray, white, black, and brown tones. It is a terrific option for granite colors and texture that looks like and matches well with your wooden cabinets.
• Granite Peregrine C: Peregrine C is a pale cream countertop with ivory and brown veins. It is one of the most effective alternatives if you seek a granite countertop material that looks wood-grain.
Granite is a robust and long-lasting natural stone that resists stains, heat, and scratches—no wonder many homeowners choose it to finish their renovations. Read more here about how to seal granite countertops to help maintain their look.

Quartz Countertops That Resemble Wood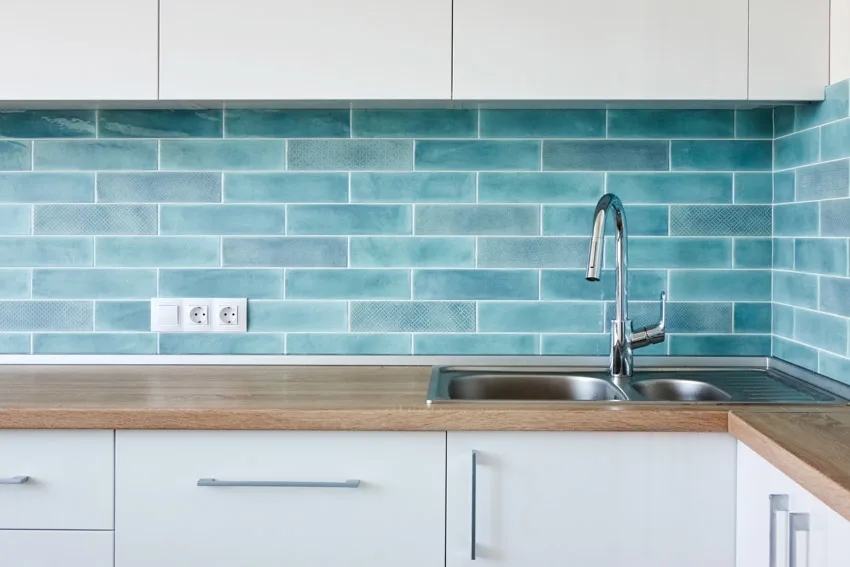 Quartz is an engineered stone manufactured from actual quartz and rock-solid binders, making it the new face of kitchen luxury. Quartz countertops are popular among homeowners because they are available in veined and non-veined styles, making them suitable for any design.
Their main constituent (about 94 percent) is powdered quartz blended with polyester resins. The resins also stain these countertops, scratch-resistant and nonporous, requiring no sealing.
The major criticism of quartz in the past was that it lacked the patterns and color variations seen in natural stone. But, with all of the manufacturers now selling multicolored slabs with enough flakes, swirls, and random patterning to make them practically indistinguishable from the real thing, that is no longer an issue.
For one of the top manufacturers, take a look at Cambria quartz countertops for their wood-look designs.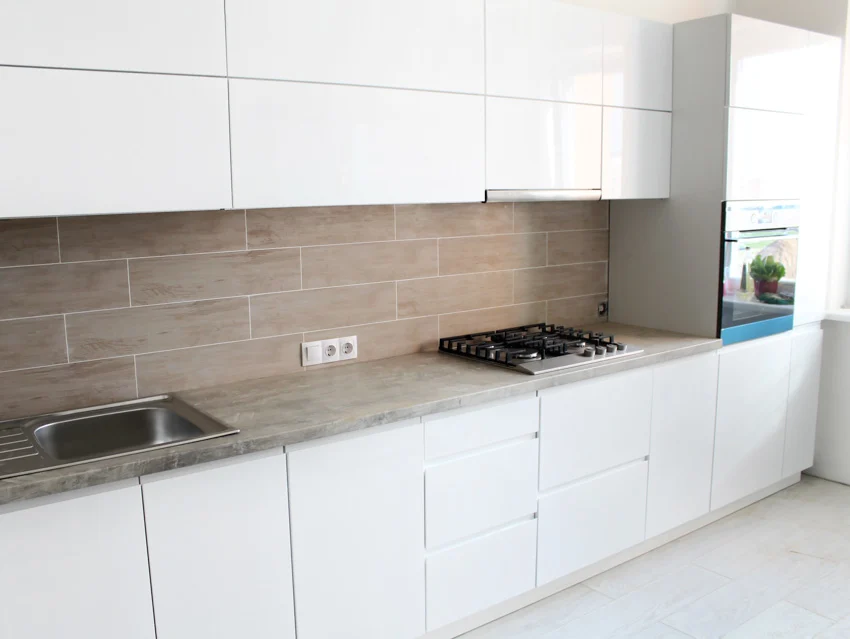 Quartz used to come in a polished finish, but now you can have them sharpened, sandblasted, or embossed. There is a quartz countertop for you, whether you like the appearance of matte limestone, glossy granite, or even wood.
There is also a dark brown wood-looking quartz that looks great on classic countertops. This black stone complements wood finishes and contrasts nicely with white and mild yellow hues.
Laminate Countertops That Resemble Wood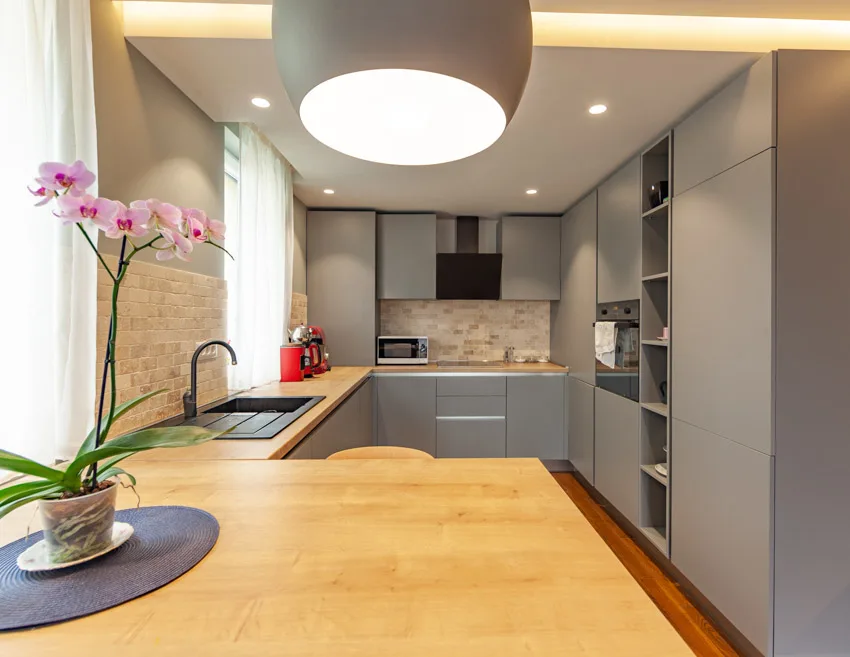 The unsung hero of décor is woodgrain laminates. Woodgrains are utilized more commonly on cabinets, doors, tables, and shelves than worktops, which play second place to granite and marble appearances. Woodgrain laminates also look excellent on most types of kitchen countertops.
No two pieces of timber discovered in nature are precisely the same, much like fingerprints. However, when scanning or replicating a wood appearance for laminate, consistency in the design process ensures that colors and patterns are consistent from sheet to sheet.
Here are various styles of laminate countertops to pick from:
• Rotary/Natural: This arrangement may be straight-grained or cathedral and has a more natural "all-over" wood effect.
• Planked: Lumber boards that are put by the side.
• Herringbone: A staggered zig-zag pattern made up of equal rectangular pieces.
• Butcherblock: A striped or ribbon-like pattern created by gluing together strips of various colors.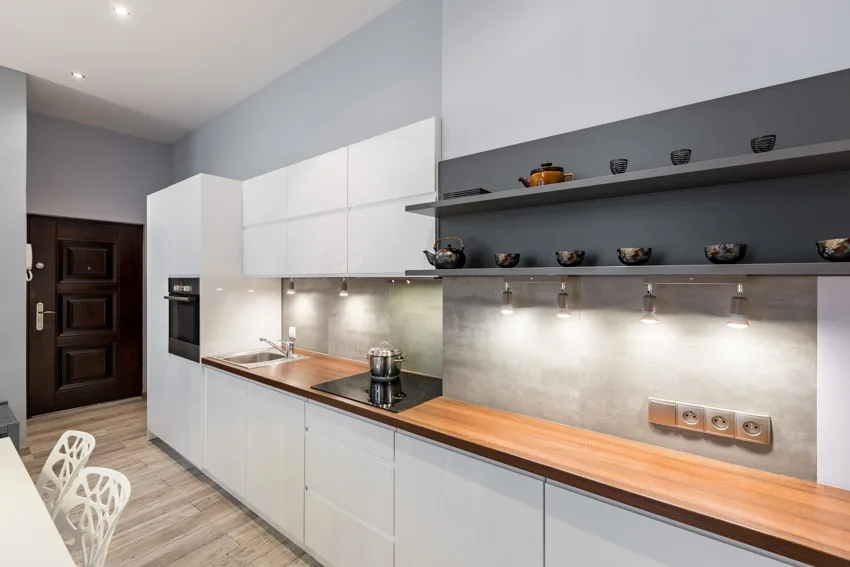 Light wood grains with a Scandinavian character are more gentle and natural. On the other hand, darker woods, such as Planked Coffee Oak, might seem moodier and more dramatic.
Smoky Planked Walnut imitates a charred-wood surface to show the grain's clear, precise lines. The deep brownish-black hue combines the old Japanese Shou sugi ban technique with a modern worldwide appeal.
Wood Look Concrete Countertops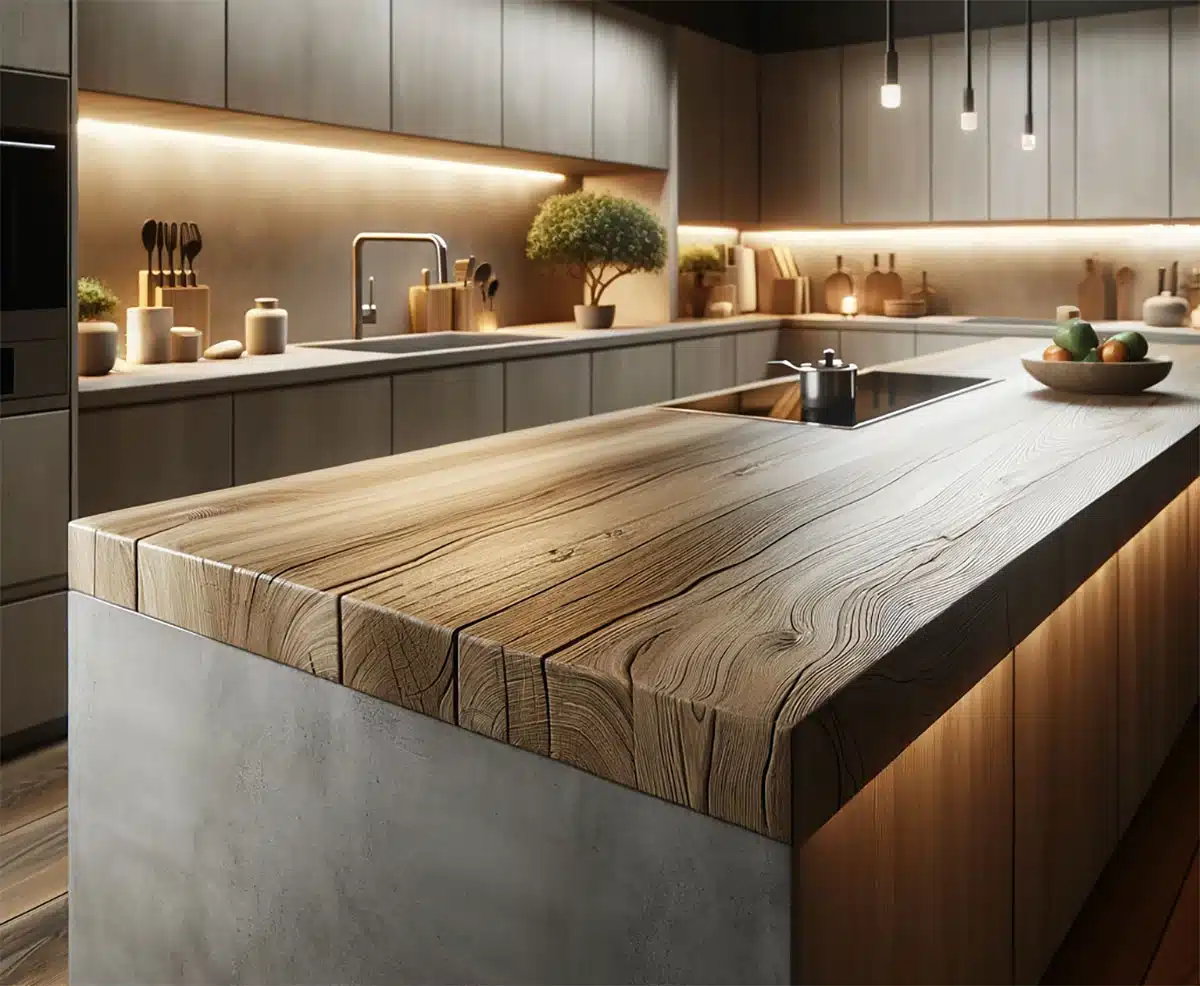 Concrete is not only the most durable countertop material available, but it is also the most versatile. You can use concrete stains to complement existing décor or create a magnificent centerpiece.
You may use concrete stains to create a natural wood finish utilizing a mix of concrete molds and heavy manufacturing procedures such as sandblasting.
You can utilize concrete to mimic the appearance of wood in several ways. Stamps are used by some builders, while others score and dye the concrete, and yet others let the natural grain of boards create an impression on the surface.
Stamping is a great way to make new or resurfaced patios and other hard surfaces seem like wood decks. When used with adequately chosen colors, you may get an appearance similar to the real thing but with greater longevity and ease of maintenance.
There are three more prominent concrete countertop methods for re-creating the appearance of wood:
• Scoring and staining: an excellent way to make concrete seem like hardwood flooring.
• Board forming: useful for achieving realistic graining in poured concrete walls.
• Vertical stamping or carving: ideal for creating artificial tree roots, branches, and other details.
Concreteflooring that mimics wood has many benefits. Here are a few examples:
• Concrete is more durable.
• Concrete is much more resistant to water and other damage than wooden flooring. While chipping and cracking are conceivable, you may readily repair most concrete.
• Concrete is a low-maintenance and cost-effective option.
• Concrete is scrubbed, mopped, and easily cleaned. It may be essential to reseal or repaint your wooden surfaces now and again to keep it looking new.
If hardwood is out of your price range, try concrete as a less expensive option.
Wood Look Tile Countertops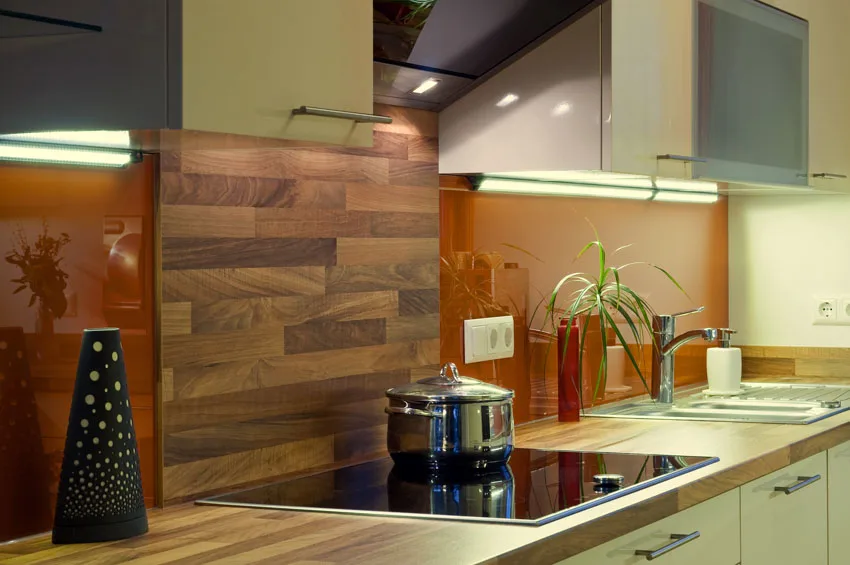 Many people questioned whether the wood look tile category would last or if it would just be another passing trend. Well, it shows to be genuinely durable. It has quickly grown in favor among homes and is now considered a viable alternative to conventional hardwood flooring.
Wood appearance tiles are no longer limited to kitchens and bathrooms; they are increasingly utilized throughout the home, providing a seamless transition from work to play.
The unique technology has enabled a very adjustable production process, resulting in many new designs, sizes, and textures. Because of their adaptability, you may use these tiles in various settings, from modern loft to rustic rural.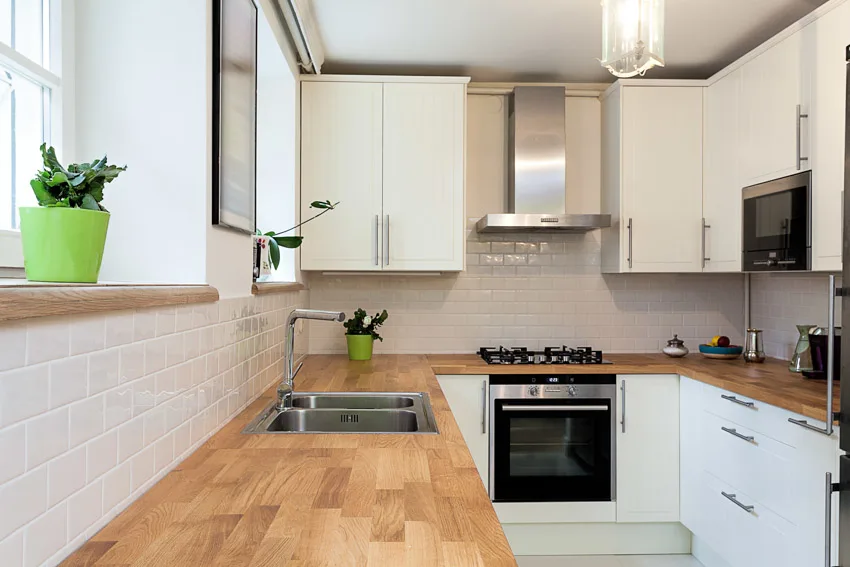 Wood-look tile is often from ceramic or porcelain tiles that resemble genuine wood. Wood-look tiles come in planks, much like actual hardwood floors, but may also be shaped and sized in unusual ways, like a herringbone pattern.
Chipped edges and saw marks are all defects that give wood-look tiles a natural appearance. With their distinct graining and patterns, these tiles give a house the lived-in feel that many homeowners want.
You can quickly create a welcoming atmosphere without sacrificing design with wood-look tiles. Unlike actual wood flooring, these tiles are more resilient and can endure scratches from pets, shoe scuff marks, dirt from the outdoors, and more.
It is simple to clean and won't absorb water or germs on contact. UV-resistant tiles are also available, making them suitable for indoor and outdoor use.
Wood-look porcelain tiles are always a good choice. To create a one-of-a-kind aesthetic, extend the use of these tiles beyond the countertop or floor area.
Bringing natural components into the house is a significant trend. The use of neutral tones and natural textures may effortlessly transform your property into a home.
It is easy to accomplish a biophilic notion by showing your passion for nature and the outdoors with the essence of natural sunshine and the warmth of wood-look countertops.
Faux Wood Countertops

A faux wood countertop is a type of countertop made to look like natural wood but is actually constructed from materials such as laminate, tile, wood-composite, vinyl, or other manufactured materials.
These countertops are designed to replicate the appearance and texture of the natural material while also providing the durability and ease of maintenance that comes with synthetic materials.
When picking a faux wood countertop, there are several considerations.
Material – Faux wooden countertops can be made from a variety of materials, such as laminate, solid surface, or engineered quartz. Each material has its unique properties and advantages, so consider which material best fits your needs.
Quality – Look for high-quality faux-wood countertops that are durable and resistant to scratches, stains, and heat. Cheaper options may be less durable and may not withstand regular use.
Color and pattern – These countertops come in a variety of colors and patterns that mimic the look of real lumber. Straight graining, for instance, is best for modern or contemporary kitchens while wooden surfaces with a lot of varying grain directions and visible knots are best for traditional-styled kitchens.
Texture – Look for a faux wood countertop with a realistic texture closely resembling the feel of natural lumber.
Maintenance – Consider the maintenance requirements of the countertop. These countertops may require special care to prevent damage or wear and the degree of maintenance depends on the material used.
Price – Faux wood countertops on average can be built 1/3 of the price of natural wood, but still price can vary depending on the material, quality, and size.
Laminate – Standard laminate countertops can cost from $10 to $15 per square foot. Antimicrobial finish, meanwhile, can cost $30 per square foot , and a scuff-free high durability laminate can cost around $40 per square foot. Formica laminate is one of the most popular brands of laminate materials.
Wood Composite – $45 to $70 per square foot
Ceramic Tile – $2 and $20 per square foot
How to Create a Faux Wood Grain Countertop
A wood grain tool is usually made of metal or rubber with a series of teeth or ridges that help create the simulated graining on a surface. There are varying types of wood-graining tools; the most popular are check roller, over-graining brush, wood-grain roller, softening brush, and check combs.
Materials:
Sandpaper
Paint Brushes
Primer Paint
Paint (brown, tan, and white)
Wood graining tool
Sealant
Steps:
Smooth the surface of the substrate or existing countertop. Use a sander and clean and sand your countertop to ensure a smooth surface.
Apply a primer to the countertop. The primer paint will help the paints to adhere to the surface.
When the primer has completely dried, it's time to paint the base coat. A base coat of light brown or tan is an excellent color range to choose from.
Mix white paint with some light brown or tan paint to create a lighter shade of the base color.
Use the wood grain tool to create a faux grain pattern on the countertop. Starting at the edge of the countertop, drag the tool across to create the grain lines. The direction will depend on one's preference but following the longest dimension of the countertop is usually more visually appealing.
Using the same tool, create knots and swirls in the pattern to make it look more natural. This can be done by rocking the tool back and forth or using circular motions. Then, let the paint dry completely.
Apply a darker shade of brown paint, and create shadows and depth to the grain lines by painting along the edges of the lines and in the knots and swirls.
After the paint has completely dried, apply a sealant to protect the paint, which also adds a glossy sheen to the countertop.
See more related content in our article about the different wood countertops pros and cons on this page.