Here's our types of office chairs ultimate guide including which one is the best for good posture, sitting all day, and the best all-around ergonomic office chair.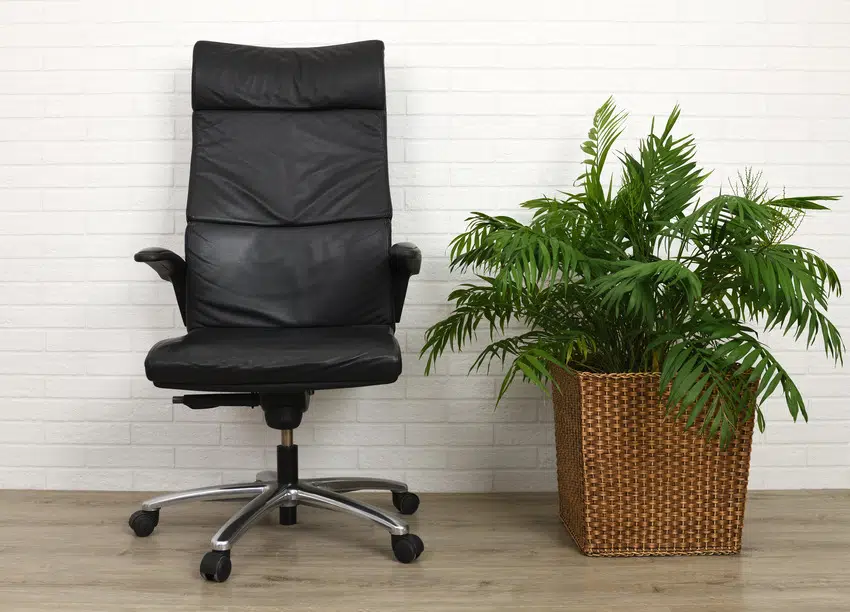 Office chairs may not seem all that important at first—that is, until your back starts to hurt or your favorite chair unexpectedly breaks. That's the point when you realize that they're actually essential to making our lives so much easier.
Aside from their obvious positive effects on our productivity, investing in the wrong type of office chair could be detrimental to our health as well.
Below we've rounded up some of the most common office chair options available for you and what they can bring to the table.
Office Chair Styles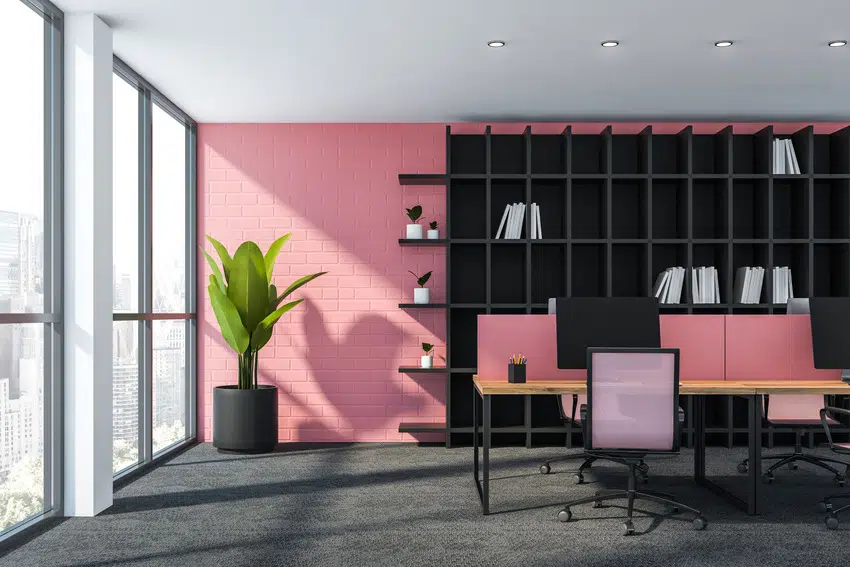 Here are some of the most popular styles of office chairs, one of which may be the best fit for your taste and needs. Let's take a look.
24 Hour Chairs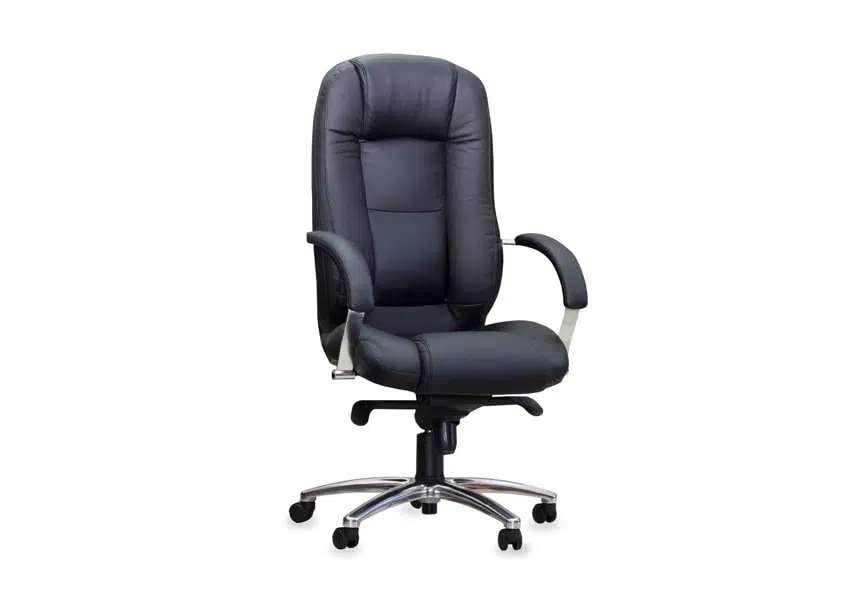 As the name suggests, these office chairs are essentially designed for prolonged use. They are also best known for their comfort and durability.
24-hour chairs offer the following features:
They are designed for prolonged hours of work.

They went through testing to ensure they offer the best long-term ergonomic features such as back tilt, base load, back load, vertical arm load, and even how much stress its swivel can take on.

They have adjustable height, arm sets, and head rests.

These chairs offer tremendous lumbar support for prolonged sitting.

They come in thick padding and are usually made of water- and dust-resistant upholstery materials.
Task Chairs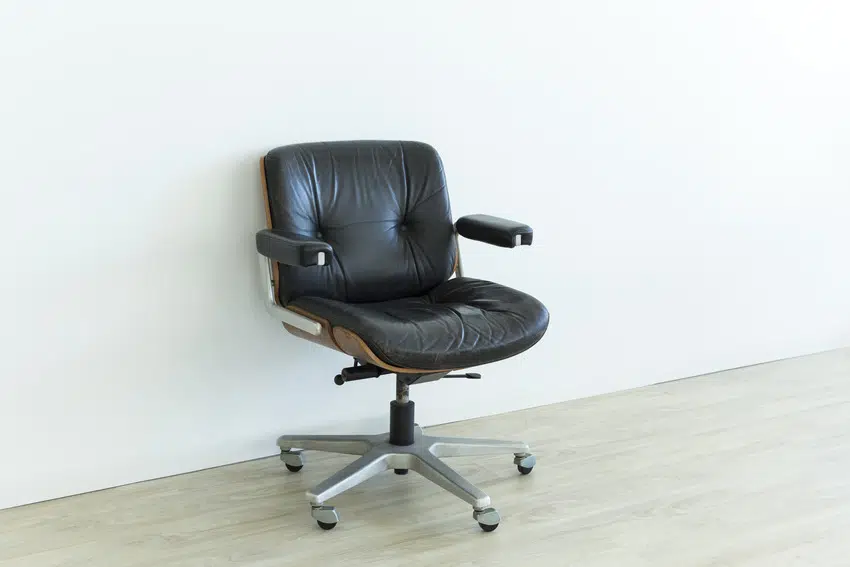 A task chair has all of the features and benefits that any other run-of-the-mill office chair can offer, but it also provides so much more benefits like the following:
Task chairs promote good posture as they're designed to keep the back straight.

They're functional and utilitarian with swivel and adjustable height options.

They can adapt to any type of workspace or body type.

They minimize shoulder, back, and hip pain.

These chairs are a low-cost solution to creating a uniform professional environment.

They utilize office space more efficiently as they're meant to fit under office desks. Read more about our article on creative small home office ideas here.
Executive Chairs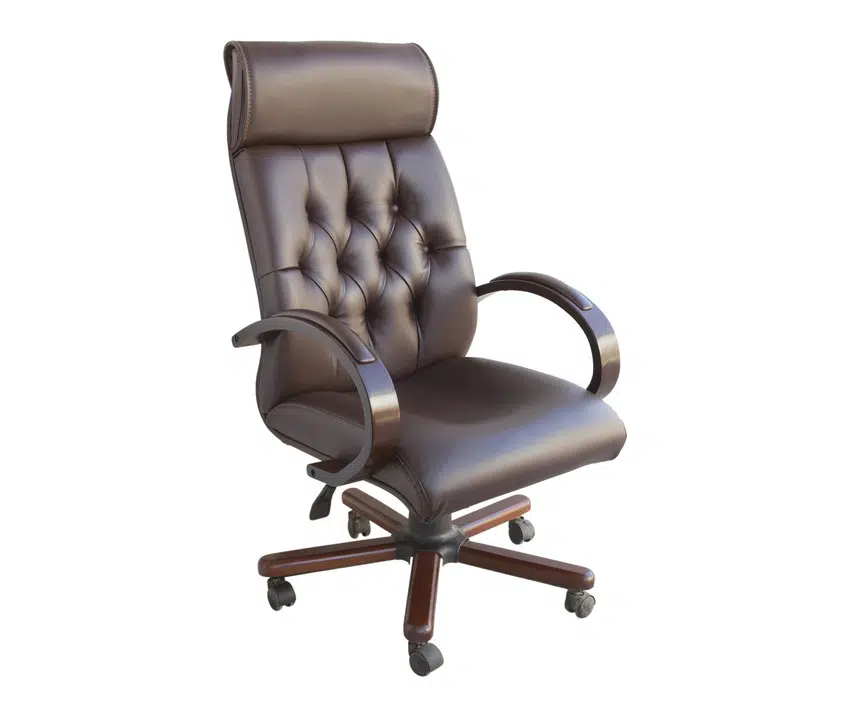 This is the cherry on top of the proverbial office chair pie. As the name implies, executive chairs are usually reserved for people of higher positions in a company.
Similar to the kind of car you drive, an executive sees an executive chair as a symbol of power and position. These chairs usually come stuffed and padded and have taller backs, which makes them intentionally imposing.
They're also made of prime-grade materials such as PU leather, real wood, and the like. In a nutshell, here are the things that they can offer:
Executive chairs have a waterfall-like edge design.

They have a padded armrest, as well as a padded and contoured layered cushion.

They can have a natural or real wood finish.

They have plenty of adjustment options compared to regular office chairs so you can tinker all you want until it perfectly supports you in all of the right places.

Executive chairs reduced the need for replacement; they usually come in warranties of up to 10 years.

They give a lasting impression, especially with clients, colleagues, and visitors.

They are extremely customizable including the design, back height, upholstery material and color, and even all the way down to the finish of the base.
Mesh Chairs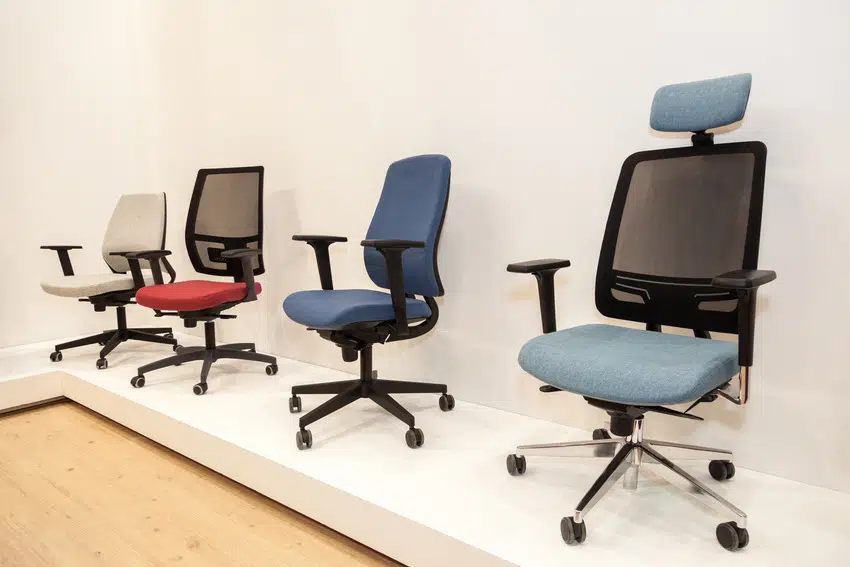 The name is pretty indicative of what the chair is all about. Its entire backrest is made of mesh fabric, particularly of synthetic materials such as polypropylene, polyethylene, and nylon.
They also usually come in frames of either heavy-duty plastic or metal. Here are the other features of mesh chairs:
They provide comfort because of their breathable backrest.

They look decent and are generally cheaper compared to most office chairs.

They are lighter than any office chair so it's easier to move them around the office.

They have a smaller and more compact design so you can easily set them up in a small office.

Mesh chairs are less vulnerable to scratches compared to leather office chairs.
Armless Chairs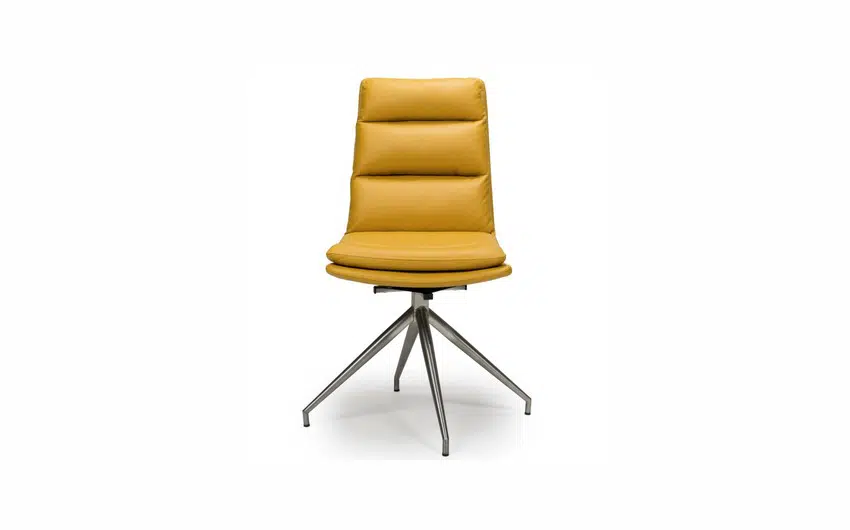 As the name implies, these chairs don't have any armrest support. This may raise a few eyebrows since armrests in office chairs have become a bit of a norm but hear us out.
They actually do come with awesome features that you can surely benefit from, including:
They provide convenient use of space as most armrests bump into the desk edges.

They maintain a closer distance to your keyboard, making it easier to work.

They are considered versatile; they're multi-use and not just for office use, mainly because of their stylish look.

They save space as you can store them away from all the way into the depth of a desk.
Balance Ball Chair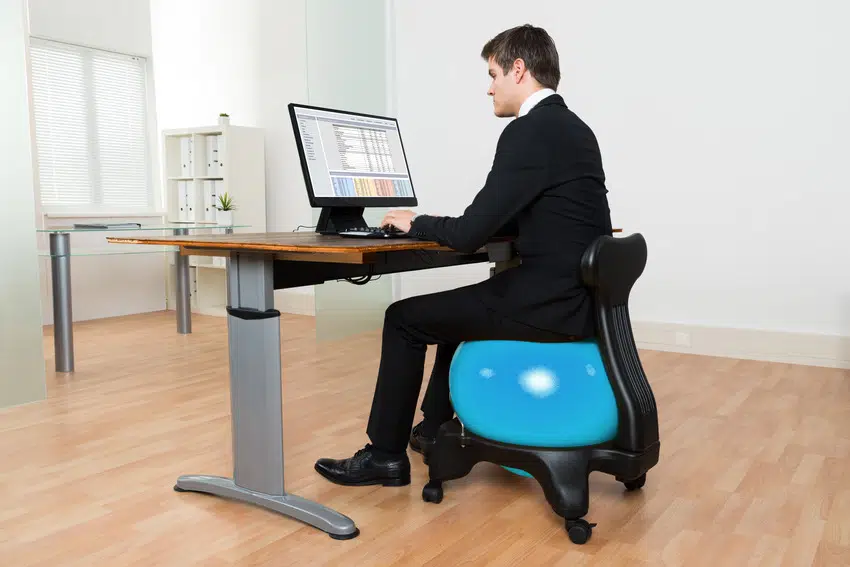 Also known as the yoga ball chair, a balance ball chair is basically a marriage between an office chair and a balancing ball. Most experts highly recommend this chair, stressing the benefits of "active sitting."
But other than that, it doesn't really have other defining qualities. They do, however, have the following features:
It does not guarantee good posture. As a matter of fact, you have to completely rethink the way you're sitting in order to not fall off the chair.

It's ideal for women who are currently pregnant. But take note that this is only advisable for early-stage pregnancies.

It's great for women undergoing postpartum depression, as it helps with pelvic floor recovery after giving birth and makes the person feel good overall.

It helps ease the pain related to hemorrhoids.

Most balance ball chairs come with anti-burst capacities so they can handle folks with much higher body weights without bursting or getting damaged.
Saddle Chairs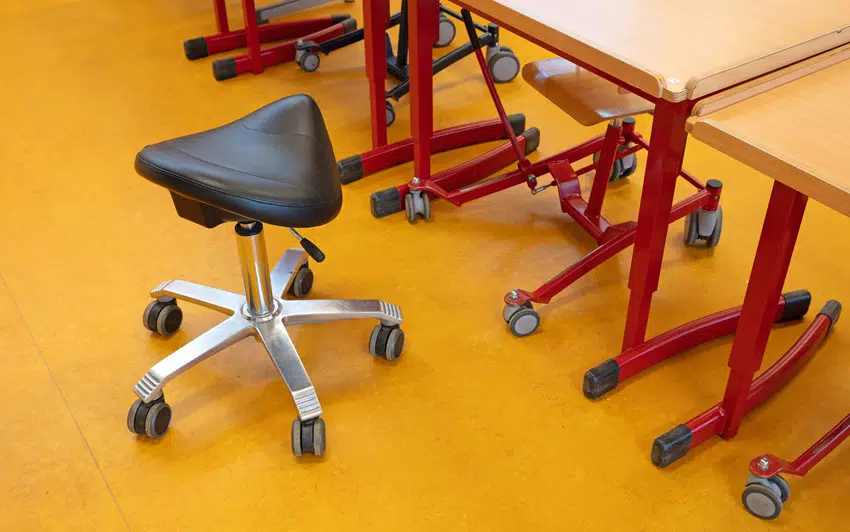 These types of chairs are popular among professionals in the medical field, particularly dentists, physical therapists, doctors, and even ultrasound professionals whose jobs require long hours of sitting.
Meanwhile, the health of these people is also at risk because they are required to hunch over naturally while they work.
Saddle chairs are specially designed to initiate the proper posture for the lumbopelvic region as well as the cervical regions of the body.
Basically, the term "saddle" is derived from the saddles used in equestrian sports. It puts the body in the same position as with riding a horse: with the legs wide apart, the pelvis tilted forward, and the knees dropped below the hips.
Here are the rest of its features and benefits:
It allows the spine to rest in its natural S curve.

It alleviates the strain on the lower back and ultimately prevents back injury.

It allows the weight of the whole body to be properly distributed to the lower extremities.

The core is engaged so it teaches the body to support itself as opposed to other types of office chairs that are used as "crutches".

It allows blood flow movement throughout the entire body and doesn't shorten the thigh muscles because the legs aren't forced to sit at a stiff 90-degree angle.

It's intentionally shaped to enable you to move around all throughout the day.

It comes in three types or degrees: subtle, narrow, or downright cowboy.
Leaning Chairs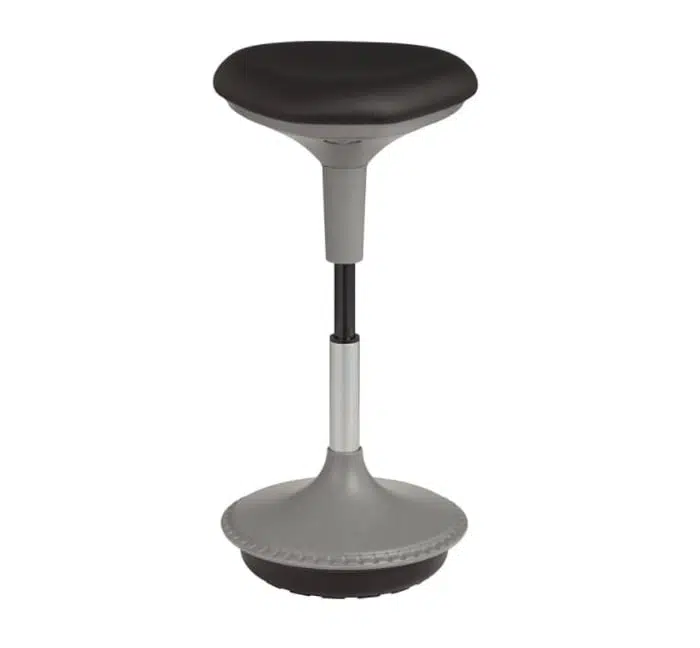 Check out this adjustable leaning chair at Amazon [sponsored link]
Leaning chairs have become quite the trend lately. These chairs support your bottom area as you lean backward, which can provide a short respite especially when you've been working for long periods of time.
They also support different types of sitting postures while also allowing you to lean and stand from time to time.
Other benefits include:
They support different types of sitting, leaning, and standing postures while working.

They are adjustable to different heights.

They come with built-in anti-fatigue mats designed for prolonged work hours.

They reduce joint soreness and fatigue.

They come with a durable steel base that can support heavy body weights.
Kneel Chairs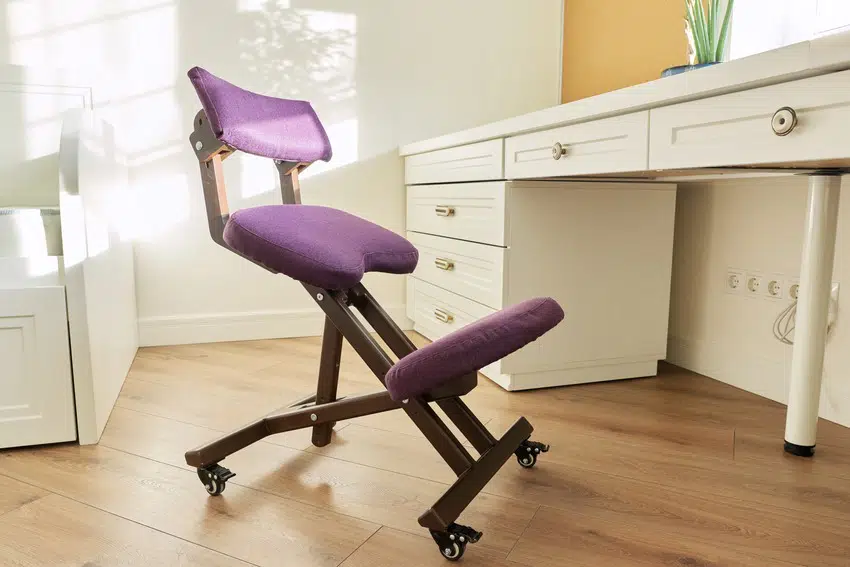 These are distinctive types of office chairs that are characterized by angled knees that effectively divide the body weight between the shins and the bottom, decreasing the stress from the back while engaging the core at the same time.
You basically look like you're in a supported kneeling position while you're using this chair.
Here are the rest of its functions:
It eases back pain by effectively reducing lumbar lordosis.

If set at 20% inclination, it can help the user maintain a standing lumbar curvature.

It strengthens the psoas and core muscles, allowing for more back support.

It prevents spinal compression and lowers back stress.

It has an x-based metal frame, cushioned memory foam seat, and shin rests.

It comes with a rocking base and is usually made out of wood.

It has casters installed designed for ease of movement

Some varieties of kneel chairs also come with a backrest.

Downside: It's designed for ergonomic seating positions but not recommended for prolonged hours of use.
Active Sitting Chairs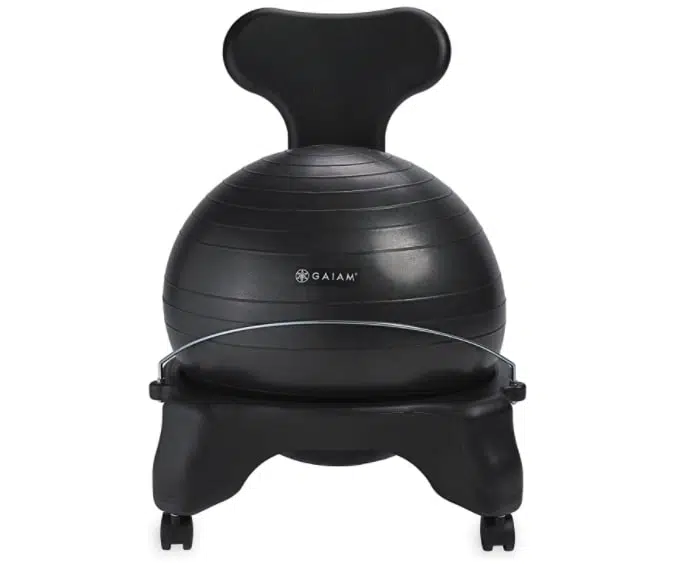 Check out this active balance ball chair at Amazon [sponsored link]
Essentially designed to have an unstable seat base, this type of office chair promotes movement and activity even while seated.
This is best for alternating use with a regular sitting office chair. They encourage you to move, sway, rock and twist while working, which is helpful to counter a sedentary lifestyle that is prevalent in most office work.
Here are the rest of its benefits:
It has an active pivot point directly beneath the user's center of balance.

It allows natural movements of up to 14 degrees in all directions.

It stimulates the muscles and improves joint mobility.

It enhances blood circulation and maximizes caloric burn while sitting.
Big and Tall Chair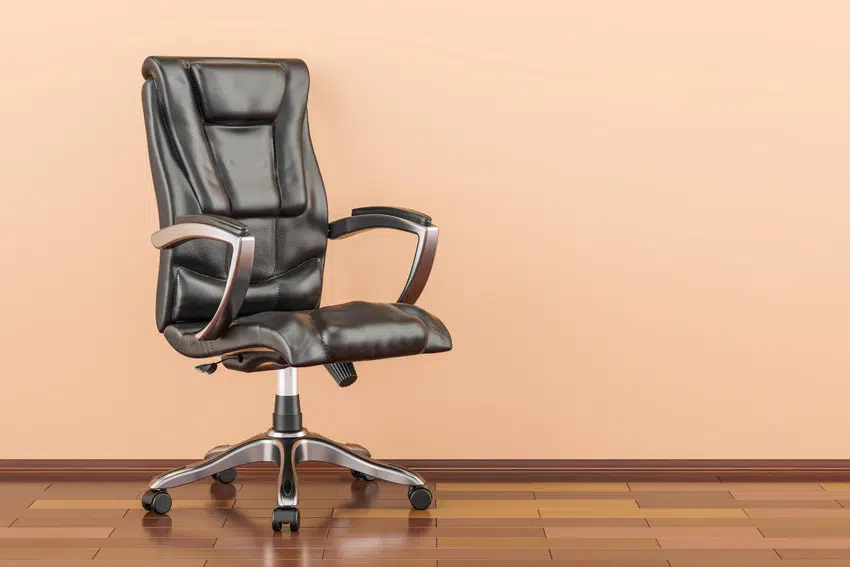 The name is pretty straightforward. These are office chairs that have been designed for huge and tall people.
They can support user weights ranging from 300 all the way up to 1,000 pounds. These chairs guarantee safety while carrying heavy loads.
Big and tall chairs have reinforced armrests, bases, and frames, and also offer wider seats.
Other qualities include:
They are extremely heavy-duty frame.

They offer a tall backrest, long and wide armrests, and extra deep and wide seats.
Conference Chairs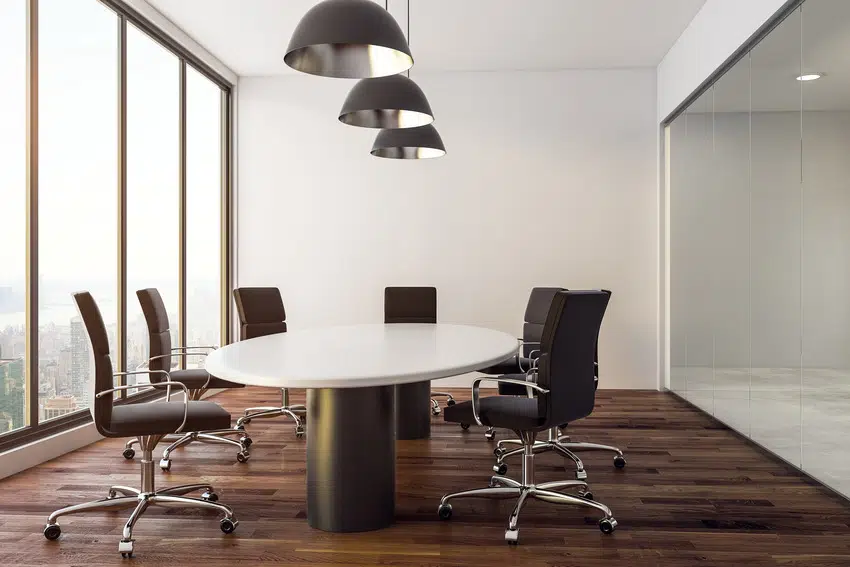 These chairs are designed to equip conference rooms during important meetings and huddles.
Moreover, conference chairs create an unobstructed line of sight so they usually have a much lower backrest, urging the users to lean forward to encourage them to pay attention and participate during meetings.
Here are the rest of its features:
They are usually made of fabric or leather upholstery materials.

They have memory foam padding and mesh for the back materials.

They have an adjustable seat height.

They have nylon casters.

They have a low-height backrest.

They can swivel.

They have adjustable tilt tension mechanisms installed.
Reception Area Chairs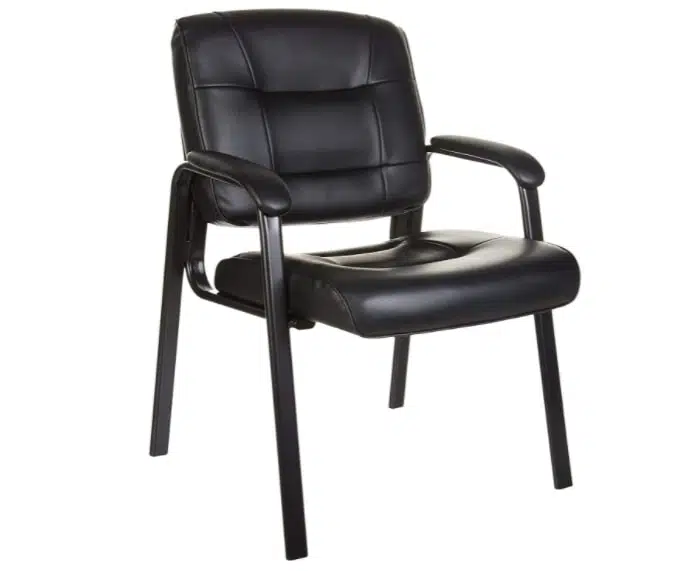 Check out this guest chair at Amazon [sponsored link]
Also recognized as guest chairs, reception area chairs are meant for people sitting in stationary positions in a waiting or reception area of an office.
They aren't usually made for long-term sitting, meaning they don't come with the usual ergonomic features of a typical office chair.
Other features are the following:
They come in three types of bases: 4-leg, sled, or cantilever.

They are normally made of a variety of materials including leather, fabric, mesh, or vinyl.

They provide a positive professional atmosphere for guests waiting in an office.

They increase sales, customer service, and overall business performance.

They ensure that visitors and clients see the office as organized and professional.
Stacking Chairs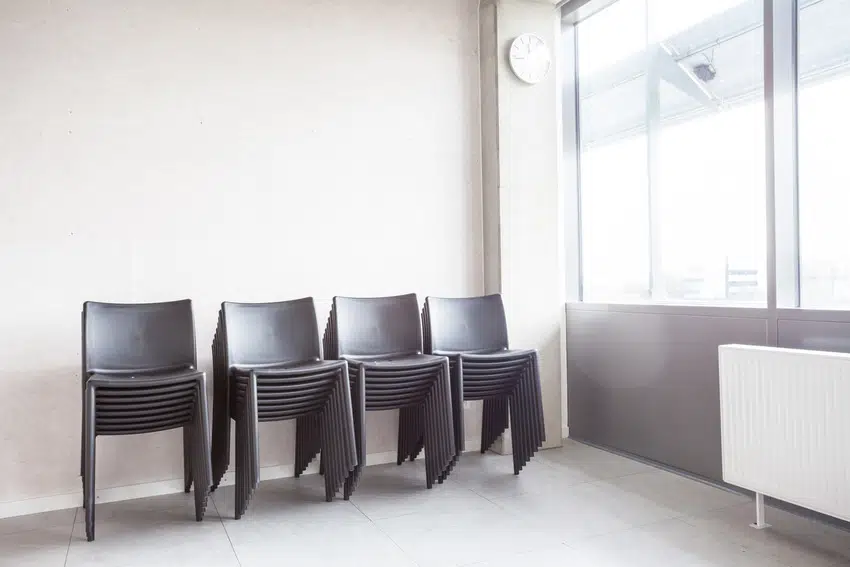 Similar to folding chairs, these chairs are stackable, easy, and convenient to move around. Their stacking feature is meant to save up on storage space especially when they aren't in use or meant to be set aside temporarily.
Stacking chairs also come in a wide variety of colors and designs, making them quite ideal for social gatherings and events. As opposed to a typical office chair, their focal point is more on aesthetics.
Some of them offer ergonomic features with gentle sloping seat edges, while others may also come with a narrow armrest.
Other features are:
They come in a variety of materials: plastic, vinyl, or metal.

They are meant for short-term or temporary seating.
Folding Chairs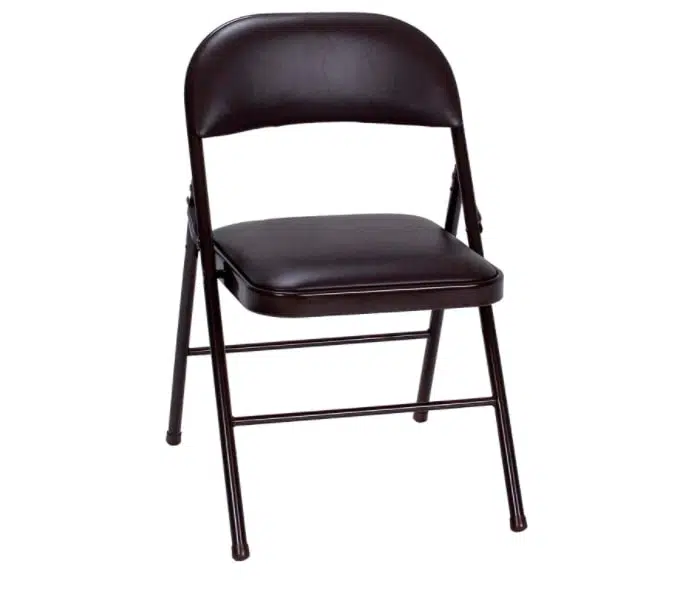 Check out this folding chair at Amazon [sponsored link]
These chairs are best known for their portability and convenience, making them perfect for events where temporary seating is required.
They can also be quite lightweight and are pretty easy to store away when they aren't in use. Some folding chairs also come with upholstered seats to make the sitting experience a little more comfortable for the users.
They usually come with little to no ergonomic benefits as they aren't generally designed for long-term seating.
Some of their benefits are:
They are best for short-term seating.

They are foldable and easy to store.
Drafting Stools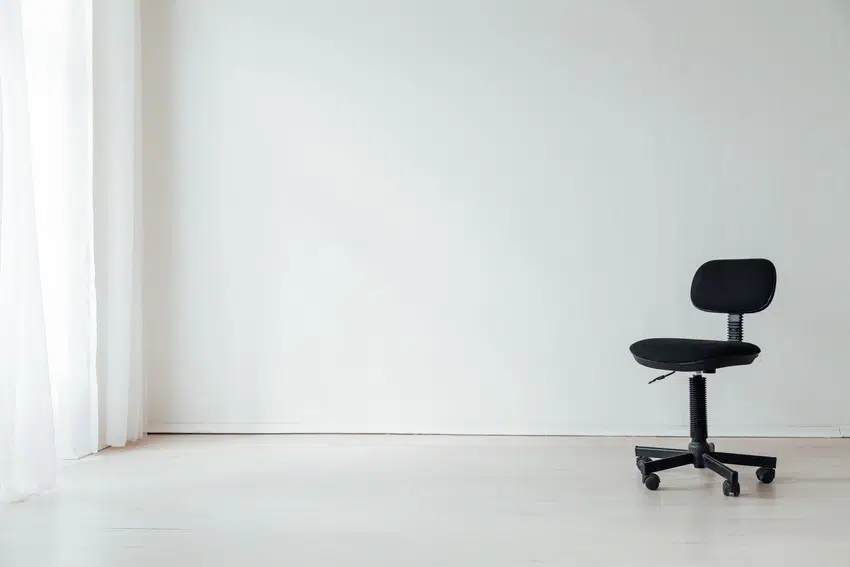 As the name suggests, these chairs were initially designed with architects and artists in mind for one specific task: drafting. They're meant to go with drafting tables and they allow people who stand while working to occasionally sit for respite without ever interrupting their workflow.
Their chair heights are transitory from sitting to standing positions. They also provide optimal support for the back, body weight, and upper and lower legs.
Here are the rest of its features:
They are equipped with foot rings.

They offer pneumatic height control adjustments.

They are Installed with nylon casters.

They are also equipped with swivel mechanisms.
Features
Working long hours in the office, sitting in front of the computer screen all day, may prove to be harmful to a person's physical health and ultimately on the overall health of the user.
A badly designed office chair, in particular, can cause a myriad of damaging effects on the body such as poor posture, fatigue, bodily pain such as back pain, neck and shoulder pain, arm pain, leg pain, and so on.
In pursuit of acquiring the best office chairs, here are some features that you should be looking out for:
Ergonomic Chairs

Ergonomics is basically a science that revolves around how an object can be best designed to complement and support safe human use or interaction.
Meanwhile, an ergonomic chair is designed to support bodily functions while sitting, taking posture and overall comfort into consideration.
So, what exactly are the elements that can make an office chair ergonomic?
Adjustable seat height. An ergonomic chair offers an optimal seat height feature where users are able to sit properly with their feet firmly planted on the ground. People come in different heights and sizes so this is a great feature for a chair.
Proper seat width and depth. A proper ergonomic seat depth should be between 2 to 4 inches between the edge of the seat and the back of the user's knees. A seat that's leaning too forward may put unnecessary pressure on the back and knees.
Seat tilting. A great ergonomic chair should allow the seat to tilt which supports the correct positioning for the pelvis of the user. Keeping the pelvis neutral at all times while sitting is essential which is why most ergonomic chairs should come with features that can support 80-degree angles while occupied.
Backrest lumbar support. This is the support that's given to the lower back and is an absolutely essential feature of an ergonomic chair. It allows for the support of the S curvature of the spine and can prevent slouching and reduce the stress on the spine and the pelvis.
Backrest recline. An adjustable backrest allows a user to tailor fit his positioning while seated. They can be moved or adjusted accordingly to support the natural spine position. Backrest recline features also allow them to take some of the weight coming from the upper body which can greatly reduce pressure on the spinal disks and other upper body muscles.
Swivel. This helps out in an ergonomic chair's maneuverability. It makes it easier for a user to reach different areas of his desk without ever having to strain himself excessively.
Armrests. They help reduce the tension to the upper body while allowing the shoulders to relax at the same time. They should not, however, be used while typing since they could increase wrist movement which could strain the muscles in the forearms in the long run.
Headrest. This supports the upper neck and the back of the head. It can also reduce tension on the upper torso area and on the shoulders.
Materials. A great ergonomic chair should be made of comfortable materials, ultimately preventing back sweat. Higher-end ergonomic chairs, in particular, usually come in leather or velvet materials.
Wheels. Soft rubber wheels are a must especially when you have to be seated in an area that has a hard surface⁠—as most office areas do. You can navigate easily in soft and carpeted areas with the help of ergonomic chairs that are equipped with hard wheels.
Extra cushion. It goes without saying that some extra cushion provides more comfort for the body. Hard surfaces give extra pressure points to your bottoms which can be managed accordingly with some extra padding.
Types of Materials
Office chairs shouldn't be a spur-of-the-moment purchase. You have to consider that they are a piece of furniture that you will end up using for a very long time.
This is why aside from the ergonomic features, you also have to take into consideration the materials that they are made of. Ergonomics isn't all there is.
On the other hand, you also have to consider factors such as appearance, quality, cleaning and maintenance, durability, and budget.
Fabric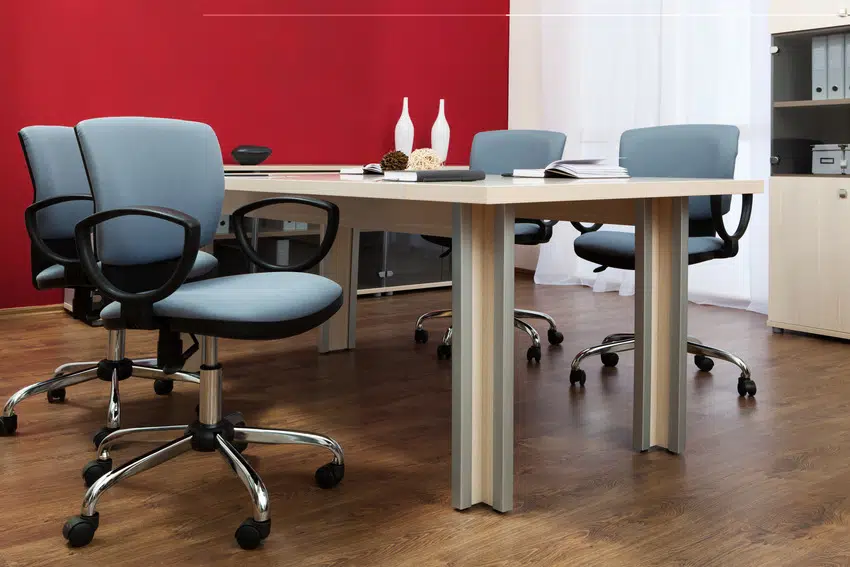 The fabrics of office chairs vary depending on colors, patterns, and softness level. Fabrics include hemp, cotton, spandex, and so on. Read more about our article on couch fabric types here.
Fabrics bring an endless world of opportunities for your office chairs, not to mention the benefits of their design flexibility. However, take note that fabrics are quite susceptible to spills and stains. Thus, it's also best to avoid consuming food and drinks in your workstation.
Woven material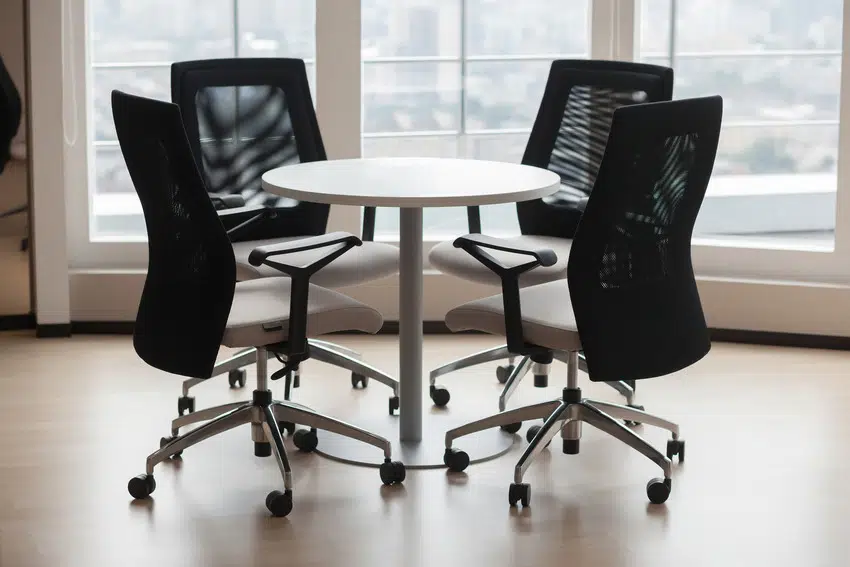 This type of material is usually used together with mesh to create the back of a mesh chair. It comes in a wide range of designs, textures, and shapes.
It's pretty easy for this material to be a favorite among office chairs. If you want to give Mother Nature a favor, you can opt for office chairs that are made of natural fiber woven materials.
Natural or manmade, you can rest assured that this material is absolutely great. It's breathable and comfortable.
The only downside to this though is that it isn't stain-resistant; in case of spillage, the fibers tend to soak the liquid up.
Leather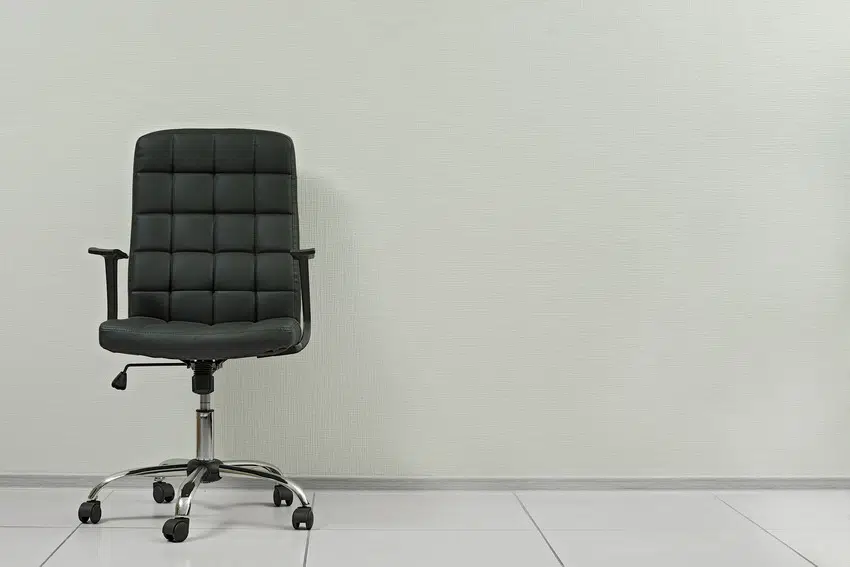 Admittedly, it's quite hard to find a replacement for leather. There's really just something about it that speaks of opulence and luxury.
Besides that, leather is also incredibly easy to clean and maintain. Classic and sophisticated, it can also get quite expensive.
However, they also aren't that breathable and can get hot over time, unless you are keeping them in an office equipped with air conditioning.
Mesh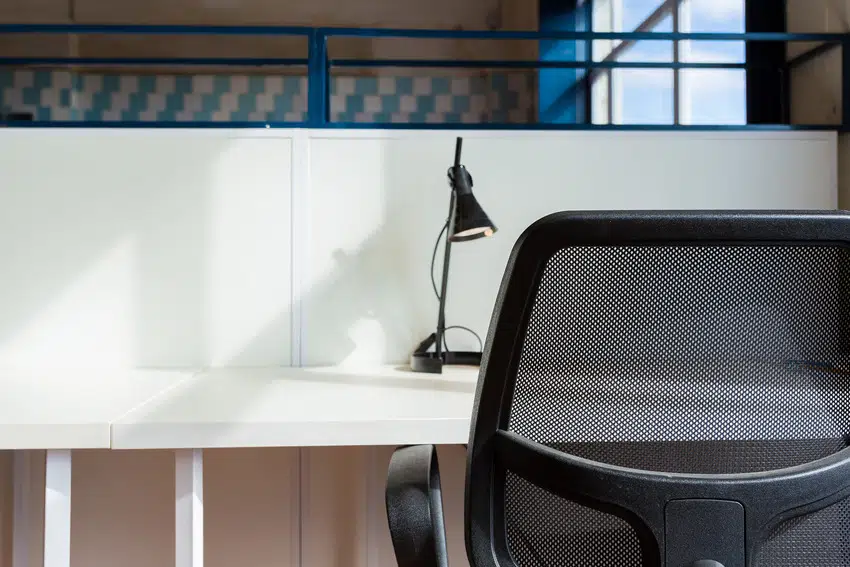 One of the biggest advantages of mesh fabric in an office chair is that they give you ample amounts of airflow especially when you are working, providing comfort.
It offers so much more than just aeration, though. Mesh fabrics used in office chairs also look visually appealing.
So when you come to think about it, mesh office chairs are real triple threats: they look great, and are ergonomic and breathable. You can't really go wrong with mesh.
Plastic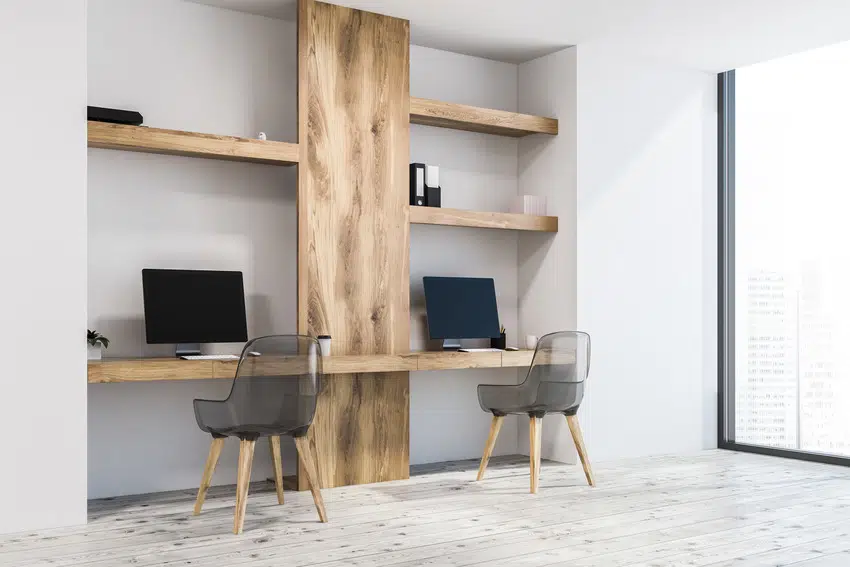 This material comprises most of the visible solid parts of an office chair such as the armrests and the base. The type of plastic used for this type of office chair is usually made of high-quality materials. Even an office chair's casters are made of high-quality plastic.
They tend to be long-lasting, even outlasting the chair's upholstery.
Faux Leather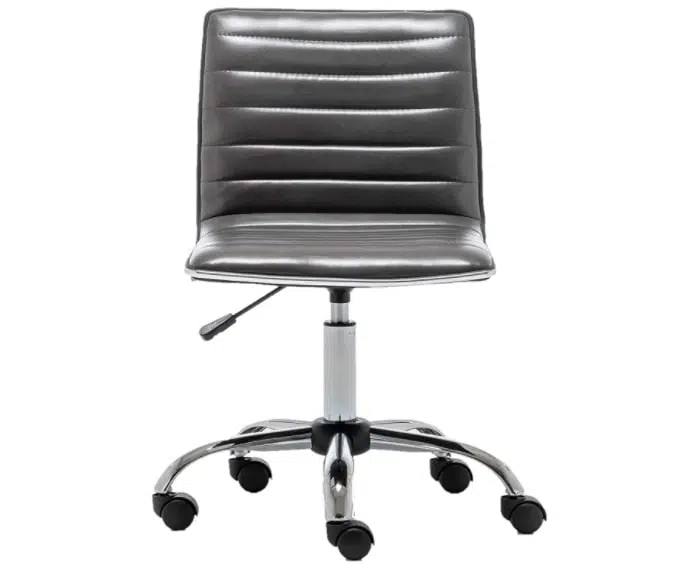 Check out this faux leather chair at Amazon [sponsored link]
Faux leather can be categorized into various grades and types, including synthetic leather and ultra-leather. However, ultra-leather is considered the best material for an office chair. Read more about our article on how to fix faux leather peeling here.
Ultra-leather is a type of faux leather that's just like real leather⁠—only better. They are said to last longer than real leather and have antimicrobial and hypoallergenic qualities on top of that.
They're also quite easy to clean and breathable, unlike real leather, so they're also recommended for prolonged use as an office chair.
Vinyl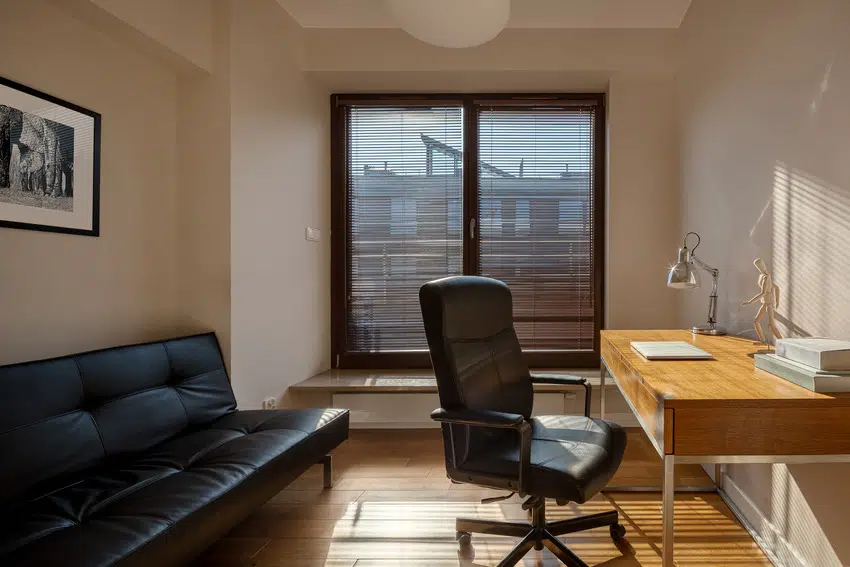 This is one of the most common materials used on office chairs, coming in various grades and styles. Vinyl is also quite easy to clean and tends to be long-lasting; however, it's not really breathable.
Chair Arm Styles
This is the area of an office chair where you can rest your forearms and relieve the stress from your wrists and shoulders. If your forearms and elbows aren't resting on your armrests while you're working, you'd need to readjust your seat until they do.
Here are various office chair arm styles that you can consider:
T-Arm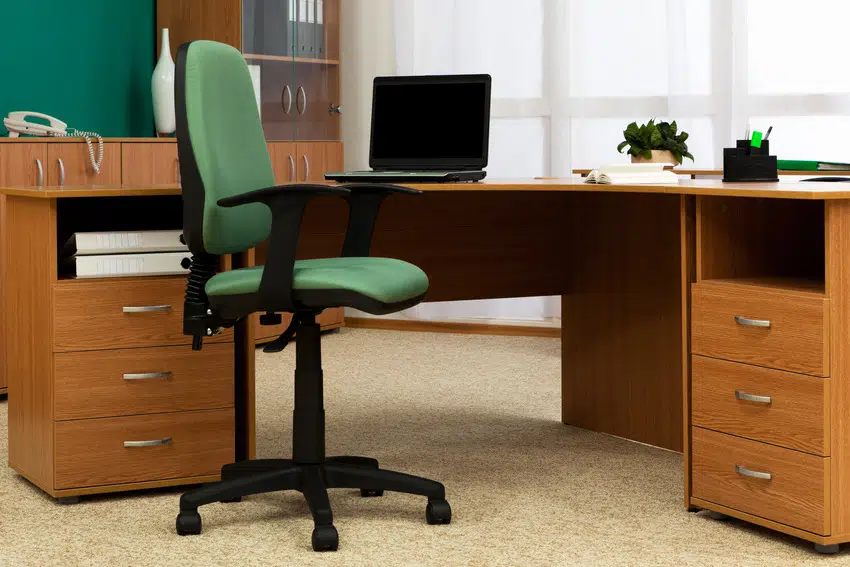 A T-arm chair is attached under the seat of the chair and is highlighted through a post that is running perpendicular to the main seat of the office chair. The main armrest itself actually sits on top of the post, forming the T shape that it technically gets its name from.
Most T-arm chairs are adjustable; they can be raised and lowered according to your liking.
Loop arm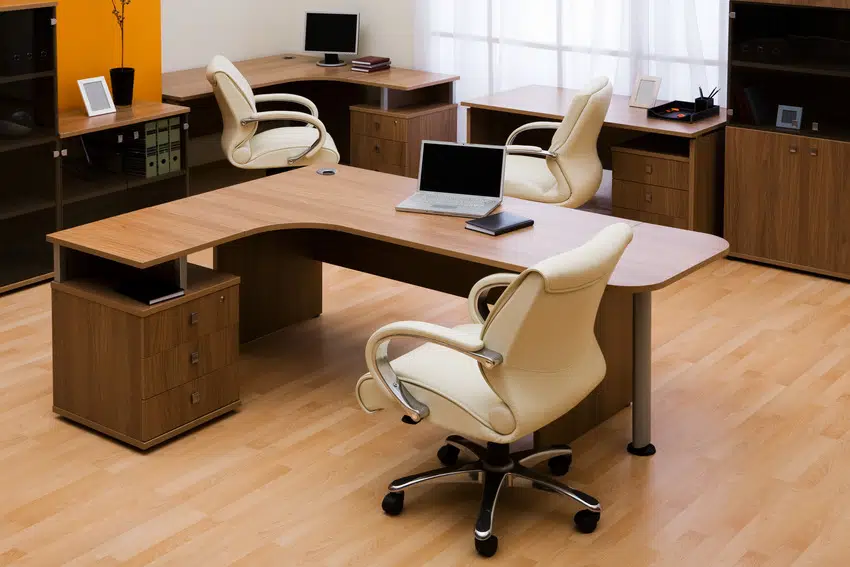 As opposed to a T-arm chair, a loop arm chair has a looped armrest that forms a complete and full circle. This type of chair can also be either fixed or customizable.
Some users prefer the look of this style but its main advantage is actually to provide additional support for the arms.
Fixed Arms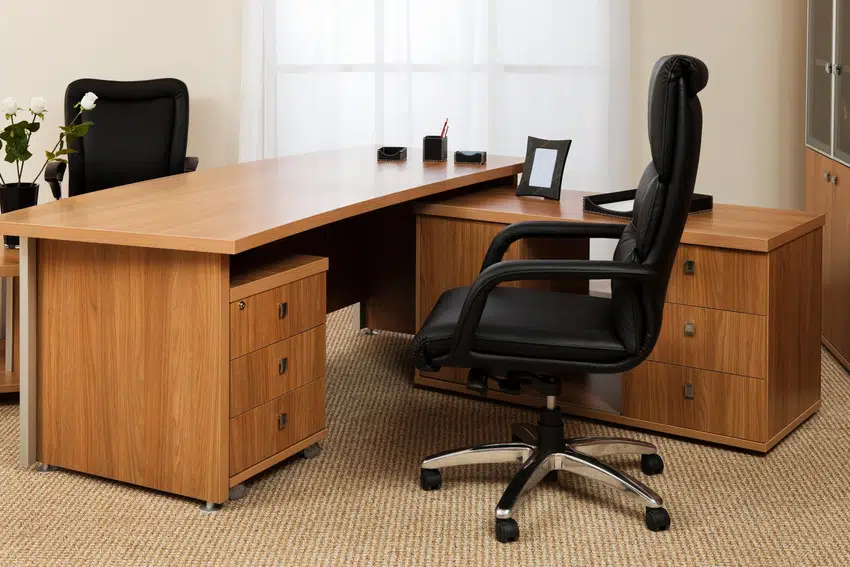 This type of chair is recommended especially when you aren't really planning to spend so much time on your office chair. Just keep in mind that the armrest is not adjustable, as the name implies.
These armrests are usually found on budget chairs and executive-style leather chairs. Before considering buying one, make sure that you try them out first in order for you to get the best fit.
Armless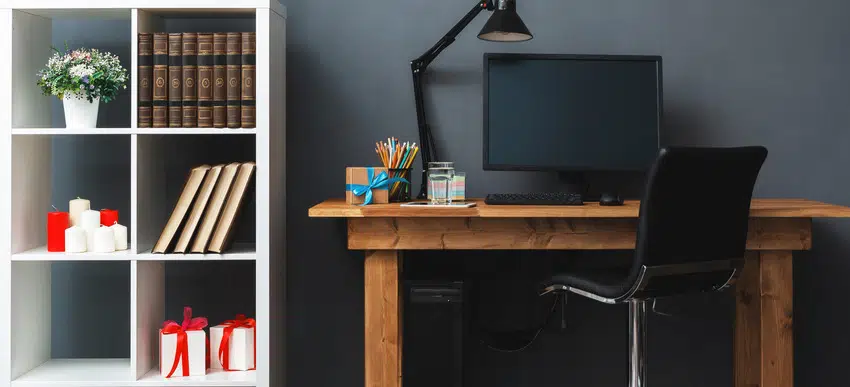 As the name suggests, armless office chairs don't have any contraptions for arm support. Moreover, take note that these types of chairs aren't meant for prolonged use.
What Makes A Good Desk Chair
If you've reached this point, there's a pretty good chance that you're already quite familiar with what makes a good desk chair. But as a quick overview, you'd need to consider the following features:
Adjustable height

Adjustable backrests

Provides lumbar support

Has enough seat depth and width

Has sufficient padding

Made out of breathable material/s

Must have armrests

Easy to operate adjustment controls

Smooth movement for the casters and swivel
What Makes A Good Ergonomic Chair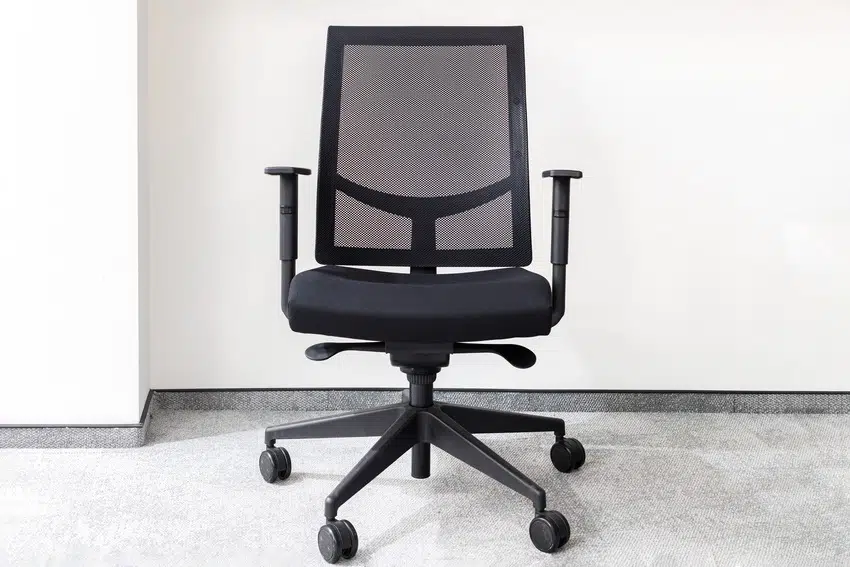 Basically, a good ergonomic chair is one that actively supports your sitting position as well as your movements, minimizing any pressure on your back and spine areas as much as possible.
Moreover, it should provide lumbar adjustment options for both the height and the depth. It can come in different bells and whistles but overall, it simply needs to properly support the inward curve of your lower back or your lumbar region.
Best Chair For Good Posture
For us, the best chair that promotes good posture out of all of the office chairs you can choose from would have to be the saddle chair. It promotes better spinal posture overall, especially for the upper body, neck, and head.
This is mainly credited to the structure of saddle chairs, with the legs separated from each other and slightly bent, so the weight isn't entirely carried or supported by the back.
What Is The Best Chair For Sitting All Day
The Herman Miller Aeron Chair won as the best ergonomic office chair in 2021. It was initially introduced back in 1994 and has gone through continuous product improvements.
The chair has been said to promote "air like" sitting, meaning it's like you're sitting on thin air, quite similar to floating. Here are the features it offers:
Advanced mesh seat with dynamic surface pressure

Back saving PostureFit SL backrest

Three sizes to fit the body

Super Green. It is one of the greenest chairs available, manufactured in a 100% green energy facility, and is 91% recyclable.
How Much Do Chairs for Offices Cost?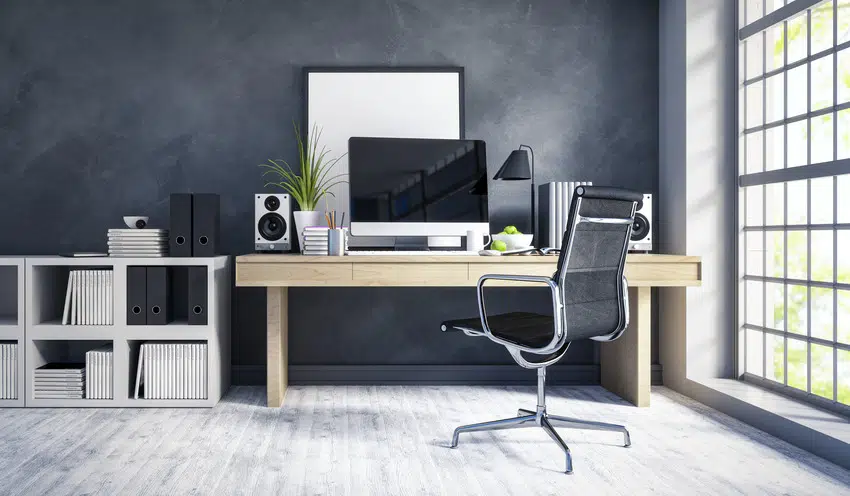 The cost of office chairs varies depending on their brand, style, quality, functions, and so on. Some office chairs can cost as low as $100 whereas others can cost $2,000 and higher.
Still, if you have a set budget that you'd want to stick with, picking the right office chair will be a breeze.
If you don't have a set budget though, there are a lot of things for you to consider, including how much you're willing to shell out for an office chair and what kind of quality you'd like to get out of it.
Are you going to be using it a lot? A cheap office chair might be easier to procure upfront but the product might be disappointing compared to an expensive but high-quality chair. Are cost savings important to you? Would you rather invest in a pricey office chair that offers more but because it does, you wouldn't be able to save up a lot as a result?
These are questions that only you can answer.
Are Mesh Chairs Good For Your Back
Yes. They contour the body well enough to actually spread the body weight across a larger area and because of this, the pressure on the hips, spine, and bottom area is significantly reduced.
The softer the mesh, the more lumbar support it gives; thus, the better it is for your back.

How To Choose Office Chairs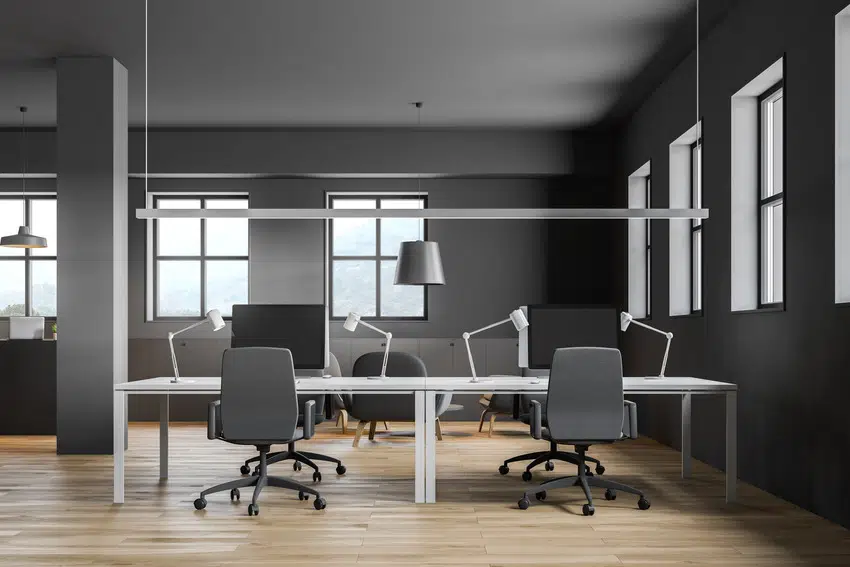 When choosing an office chair, the first thing to keep in mind is whether or not you have a budget for it. How much are you willing to pay for an office chair?
If you have a set budget, it'd make deciding on the right chair for you much easier. You just need to write a list of all the chairs that fit into your budget range, make a comparison, and do a process of elimination with its features and benefits.
Ultimately, you can pick out the one that you prefer the most.
However, if cost isn't an issue, it's best to consider the most helpful features of an office chair that could improve your health and overall quality of your work life.
This includes the number of hours you work in a day, whether you're a sloucher or not, whether you have air conditioning in your workspace, whether you have back-related issues or not, whether you would prefer to sit all day or alternate between sitting and standing, and so on.
Don't be afraid to sit on it and try it out before you make the purchase. Test it out, even for just a few minutes, and go with the chair that feels right for you.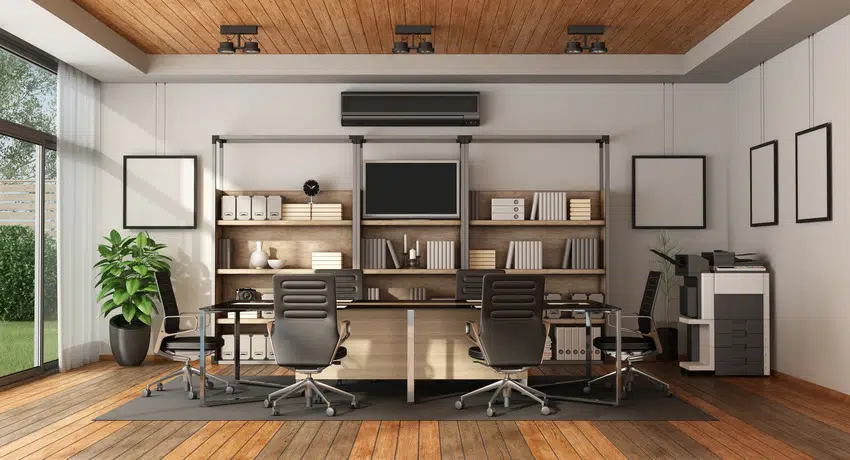 Finally, when trying out a chair, keep the following things in mind:
Is the backrest adjustable and does it support the S shape of my spine?

Does it allow me to lay my feet comfortably flat on the floor?

Do the armrests allow my shoulders to relax?

Can I adjust the arm height to match the height of my desk at home?

Can I see the center screen of my computer when I'm in a sitting position and facing forward?

Is the back of the chair reaching the middle of my shoulder blades or higher?

Can I put around two to three fingers in between my seat and knees while I'm seated?

Is the cushion something that will last for a long time or will it wear out pretty quickly?

Does this chair have the right type of wheels for my office flooring?
Getting the right chair is a major factor when it comes to increasing work productivity in the office. It's important to pick the chair that keeps you the most comfortable and prevents any physical strains or injuries.
The reality we're living in today has become increasingly dependent on technology, slowly making online work a norm where more people are working longer hours in front of the computer screen. Read more about our article on home office video conference background here.
Still. it goes without saying that health is very important and it's perhaps the most crucial thing to consider when getting an office chair.
For more related content about the types of office chairs, visit our article about basement home office.