Here we share different types of floating floors with designs, best materials to use, their pros and cons, cost, maintenance, durability, and floating floor installation tips.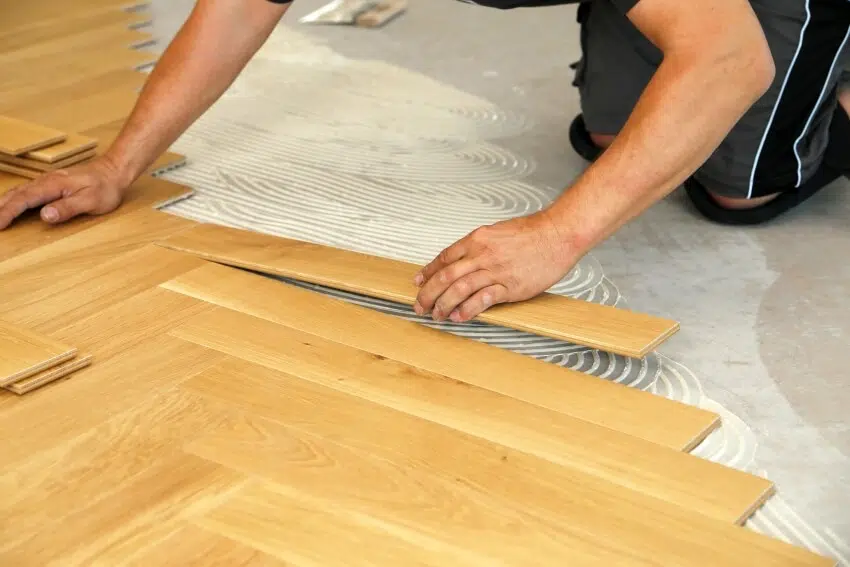 When renovating your home and choosing the type of flooring to install, it may be a bit too much to handle at first glance. Installing floors may be challenging enough and making the right choices will be crucial in creating a cohesive design plan.
With many options and factors to consider, it can be a bit confusing to know where and how to start. The best choice is to explore them one step at a time. And one of the options to learn all about is floating flooring, especially when compared to fixed floor installation (the other main type of flooring installation).
Floating floors are a popular option for homeowners and DIY-ers because they are more convenient and affordable to work on. Exploring everything about floating flooring and the different types under this category is the best move to take.
What Is A Floating Floor?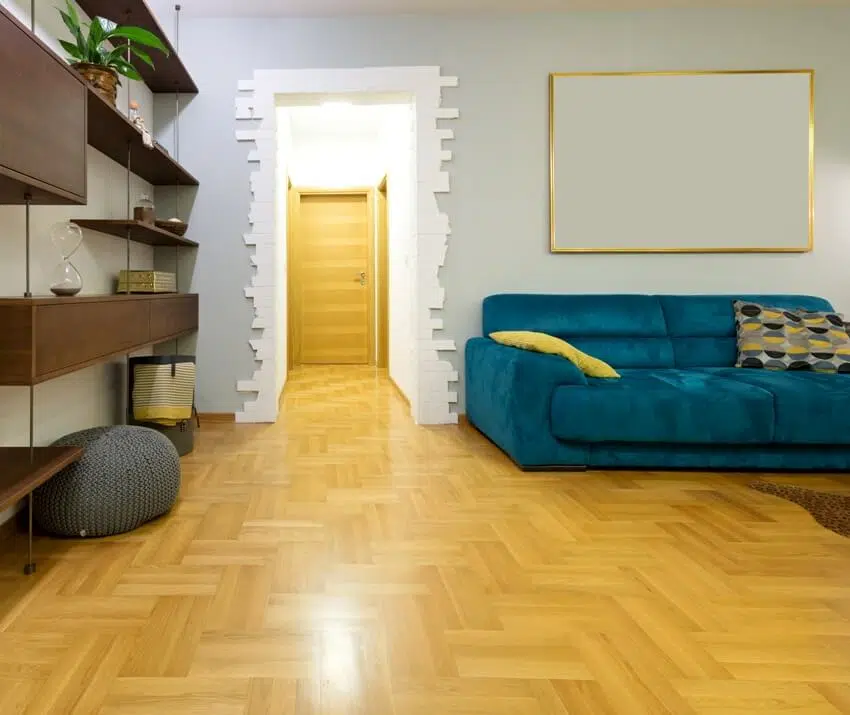 A floating floor is one of the two main types of floor installation you can do. Technically, it's not a type of flooring but an installation technique you can use.
With this kind of flooring installation, you can make use of different compatible materials. Individual planks are usually interlocked from one edge to another (like a jigsaw puzzle) to rest over the underlayment and subfloor as a mat and surface of the flooring.
It will seem just like laying down a rug on the floor. This kind of installation made it popular with homeowners fond of DIY projects.
Compared to the usual flooring that's nailed or glued down, floating floors appear to be just as their name suggests- floating. This is accomplished by gluing the pieces together rather than gluing them one by one on the floor, creating the floating effect because of their collective weight.
Pros and Cons
While it's commonly used in gyms and large walls, will it be a good fit for your home? Identifying its pros and cons may help you decide the answer to that.
Pros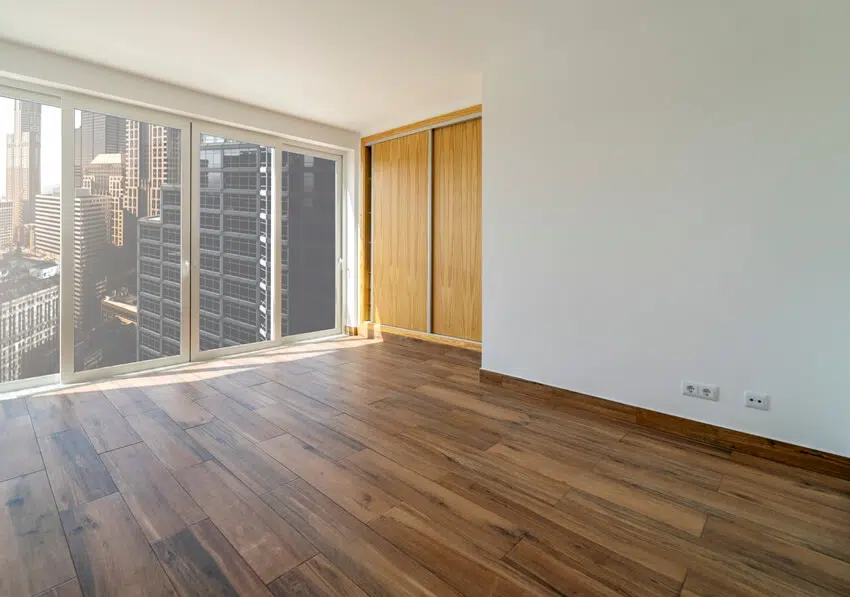 If you're exploring floating flooring as an option for your home, here are the benefits you can expect to enjoy with this choice.
• Easier Installation & Replacement – Floating flooring is popular for its simple installation process, requiring less labor and the use of special tools. This also means that damaged pieces can easily be replaced.
• DIY-friendly – With its easy installation, you can do the project yourself by simply lining them up, connecting them together, and laying them over the floor.
• More Affordable & Cost-effective – Floating flooring has less installation cost, making it the more affordable option. And since it's DIY-friendly, you won't need to hire anyone for the job, lessening the cost and making it perfect for those with a low budget.
• Highly Flexible In Function – You can use different materials for your floating floor as long as they are compatible with the process. So sure matches are laminate and vinyl.
• Provides Room To Expand – Since floors tend to expand or contract depending on the change in humidity, floating floors give room to accommodate these changes.
• Convenient Access To The Subfloor – With the installation's low impact on the subfloor, you can conveniently access the area without any fuss whenever you need to.
Cons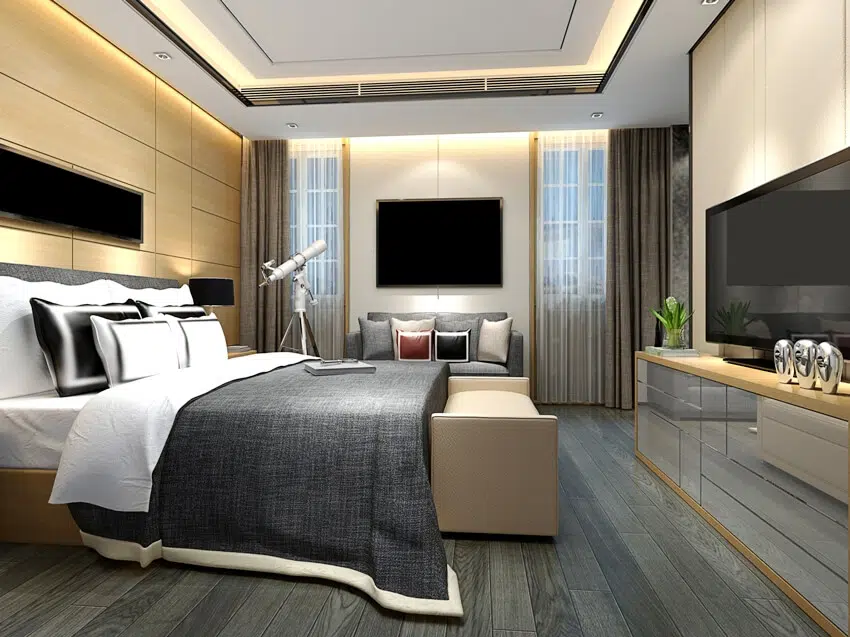 Along with the pros you can enjoy, you also would need to take into account the cons that come with it. Here are several that are worth taking note of.
• Limited Materials – With floating floors, you can only use specific materials compatible with its installation process and it's not just limited in the options of the materials themselves but also in their quality.
• Lowers Resale Value – Unlike other flooring (like hardwood flooring) that can add value to your home, floating flooring is not a good investment to consider since you won't get as much value with it If you choose to resell your home.
• Requires Meticulous Subfloor Preparation – When the subfloor is not prepared perfectly, the floating flooring can feel loud and hollowed underfoot (which would not happen with nailed-down flooring)
• Not Good For Constant Movements – Constant movement can make the floating floors look unstable and even creak.
Floor Designs
Floating flooring, while may be limited, can be used for several materials. Most of the materials are lightweight and easy to install since they are popular because of this specific feature. If you want to install this type of flooring in your home, you need to go through the different types that can be ideal for your home and budget.
While laminate may be the most popular option for floating floors, there are other choices you can consider. You might as well go through some of them to cover all your bases and be able to choose the best one for you.
Floating Vinyl Plank Flooring (LVF)
Floating vinyl plank flooring, also known as luxury vinyl flooring or LVF, is made of snap-in boards that can easily be stuck together for installation. While some types may be glued to the floor, most are snap-in planks with engineered tiny tongues and grooves that allow them to lock together.
Since vinyl is made from artificial materials, they are guaranteed to be less expensive compared to other more natural materials. While similar to linoleum in terms of features, LVF is flexible, solid, and thin without being hollow. If you're considering this material, here are the benefits and drawbacks you can skim through.
Pros of Floating Vinyl Plank Flooring

• Considered the most affordable floating floor option even if you choose the luxury version
• Resistant to fungus and mildew
• Resistant to pests (Wood-eating bugs and carpenter ants)
• Slightly resistant to fire (May bend but not spread the fire)
• Completely waterproof since they are made of artificial materials
• Easy to install and DIY-friendly like most floating floor options
Cons of Floating Vinyl Plank Flooring

• Can easily dent when something hard or heavy is dropped on the flooring
• Has the tendency to leach toxic chemicals into the air (If it gets too warm) which can be dangerous to your health when inhaled
• Not resistant to staining compared to other floating floor options
• Its protective layer is not resistant to fire unlike the actual vinyl
Floating Laminate Floors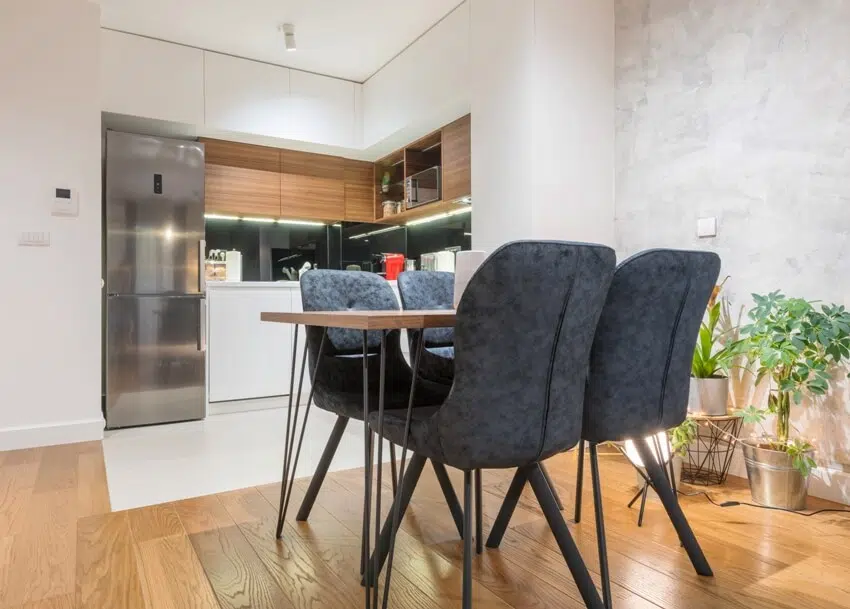 The most popular material for floating flooring is laminate flooring, which is guaranteed never to be glued on the subfloor. Similar to LVF, floating laminate floors have the snap-in installation system where the edges of the planks have tongues and grooves making this possible. The shapes of the grooves in laminate differ from one manufacturer to the other.
Floating laminate floors normally have four layers in total, including the following:
• Paper Backing/Balancing Layer – Plastic Melamine
• Water-resistant Substrate Layer (Core Layer) – MDF or HDF Fiberboard
• Photographic Layer (Decorative Layer) – Thin Pieces of Paper with Melamine Resin
• Protective Layer – Aluminum Oxide Clear Coat
Learn more about this type of floating floor by exploring its pros and cons.
Pros of Floating Laminate Floors

• Convenient installation that involves an easy and quick snap-in process
• Offered in a variety of colors and styles that can support your home's ongoing theme
• More affordable compared to engineered hardwood flooring but produces the same legit wood-like • aesthetics
• Easy to clean and resistant to staining
• High-quality versions look similar to real engineered hardwood flooring
Cons of Floating Laminate Floors

• While the luxurious versions look authentic engineered hardwood flooring, the cheaper versions can look too fake and artificial
• Can get damaged by water without appropriate care
Floating Engineered Wood Floors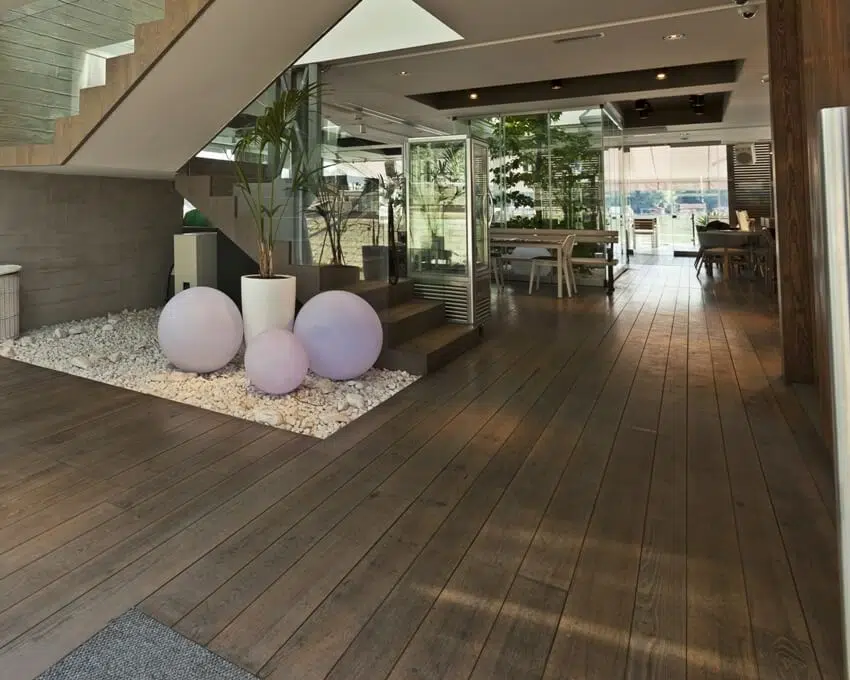 Floating engineered wood floors have the same tongue and groove structure similar to all other floating floors. It is made up of solid hardwood paired with a softer kind of faster-growing wood.
Some make use of plywood or MDF as a core and are glued with a decorative surface layer for aesthetics. While they do come in different finishes, they are limited when it comes to styles and designs.
Check out these pros and cons to learn more about this type of floating flooring.
Pros of Floating Engineered Wood Floors

• Easy to install and DIY-friendly makes it an excellent option for beginners
• May not be the cheapest option but they are still cheaper when compared to solid hardwood flooring
• Lasts the longest among all the other floating floor options
• With stunning and fantastic aesthetics
• Easily stained with any darker colors you prefer (For lighter versions)
Cons of Floating Engineered Wood Floors

• Consider the most expensive floating floor option (May even cost twice the price of laminate or vinyl floating floors)
• Requires more maintenance like resealing and restaining every two years
• Not resistant to pests so requires regular treatment in the process
• Not resistant to fire
• Not resistant to water and so tends to bend, warp, and get brittle when exposed to moisture (Especially when cleaning the flooring)
• Easily gets scratched or marked
Floating Tile Floors
Another option you can choose is a floating floor tile, where you can use soapstone for its core material. Tiles work differently from the other floating floor options and they are usually glued to interlocking plastic trays rather than wooden materials.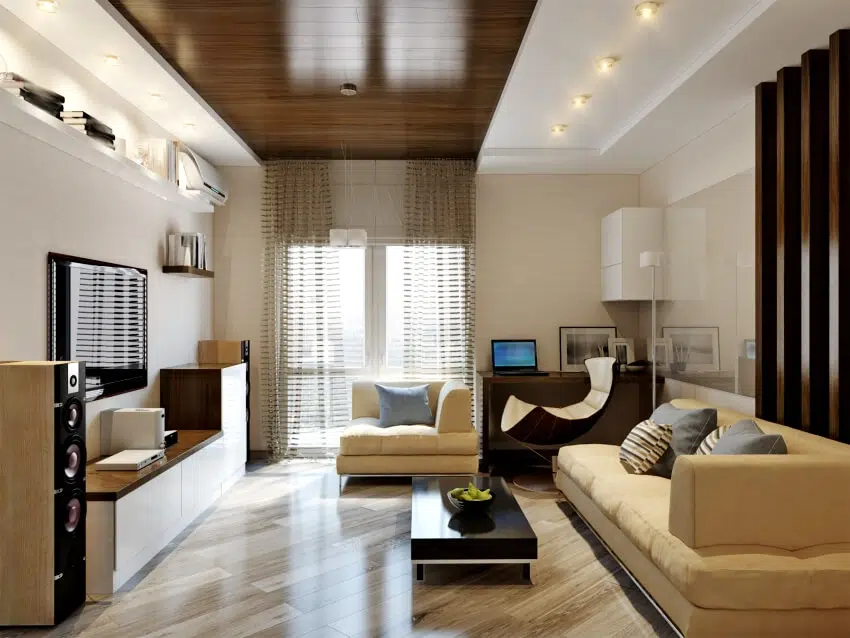 Pros of Floating Tile Floors

• Features zero mortaring
• Easy snap-in installation that can be a wonderful option for beginners
• Does not require a waiting period for the mortar to dry up
• Won't experience spacing problems and challenges
• With a plastic tray that serves as a base for each tile
Cons of Floating Tile Floors

• Possible tile cracking from hollowed spaces on the base trays
• Tend to crack when heavy objects are involved or even when just walking across the floating floor
• Limited colors and styles
• While there may be no mortar, you still have to take care of the tile's grouting
• May have a high cost that can be too expensive for most consumers
• Cannot be cut into thin floating tile strips and will be unstable with less the strips are less than 3 inches
Floating Cork Flooring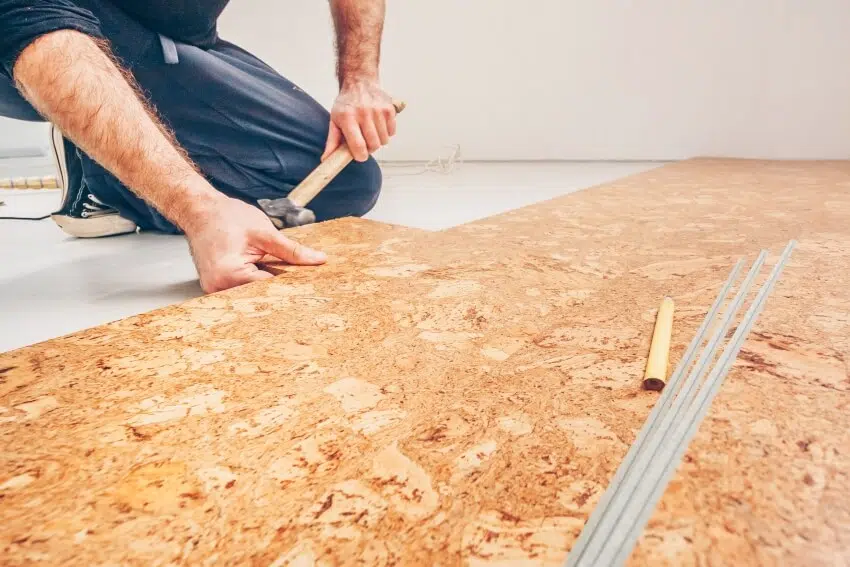 Floating cork flooring, just as its name suggest, is made partly of cork. While cork is a new flooring material (despite being around for more than a century), many homeowners and builders love using it. This is because cork flooring offers the same vibe as wooden flooring without spending the same cost as when you choose wood.
When it was introduced mid-19th century, cork flooring can cost a small fortune that only those with money can afford it. Today though, the cost is drastically reduced because of the advancement in technology.
Pros of Floating Cork Flooring

• Fast and easy installation like most floating floor options
• With thermal and sound insulation
• Hypoallergenic
• Resistant to fire and water
• Durable enough and can take a good beating
• Easily replaced in the event of permanent damage
Cons of Floating Cork Flooring

• Can be a little more expensive per piece and when compared to most floating floor options
• Requires dry and well-leveled flooring before the installation
• May be difficult to move the furniture around when on this type of floating floor
Floating Bamboo Floor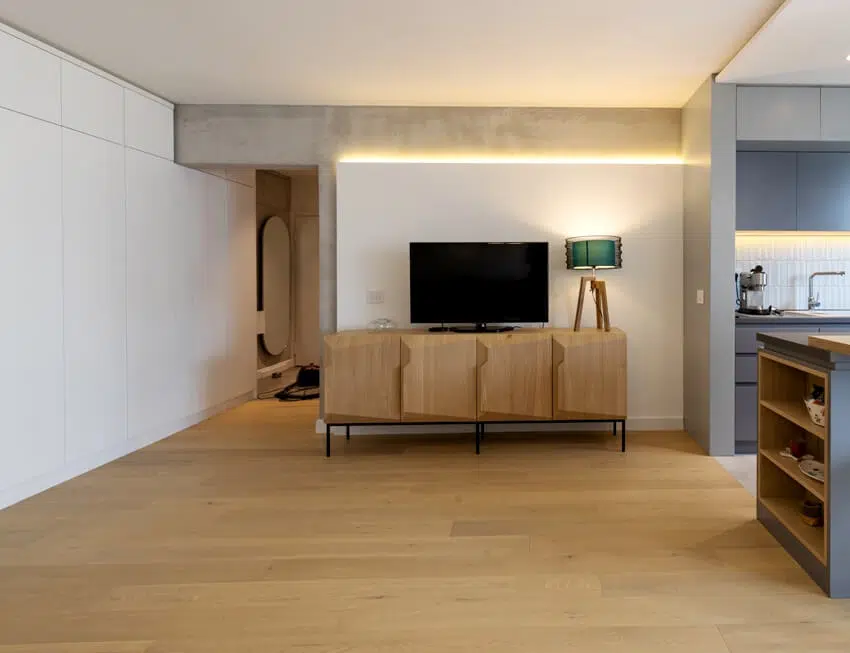 One of the flooring materials used today is bamboo and it can be used as a floating floor. This unique plank type of flooring is made from real solid bamboo, making it a durable choice to consider.
Bamboo flooring is every bit as strong and sturdy as many hardwood flooring and is also resistant to moisture so you won't have water damage.
Bamboo features a unique grain pattern that looks aesthetically pleasing to look at. Unlike other natural options, bamboo can be harvested every 5 to 6 years. Since bamboo grows faster, it is a sustainable material so won't be harmful to the environment.
Pros of Floating Bamboo Floor
• Easy and fast installation that's perfect for DIY-ers
• Requires less subfloor preparation necessary
• Environmentally friendly since it is considered a renewable material
• Extremely versatile
• Drastically boosts the vibe and ambiance of any space it's installed in
• One of the most durable floating floor options
• Resistant to water and water damage (Ideal for humid climates)
• Resistant to staining and warping when pre-finished
• Easy and simple maintenance that only requires regular sweeping
• Adds to the value of your home
Cons of Floating Bamboo Floor

• Tend to crack with the change in humidity
• Easily scratched
• May have toxins in the adhesives used
Cost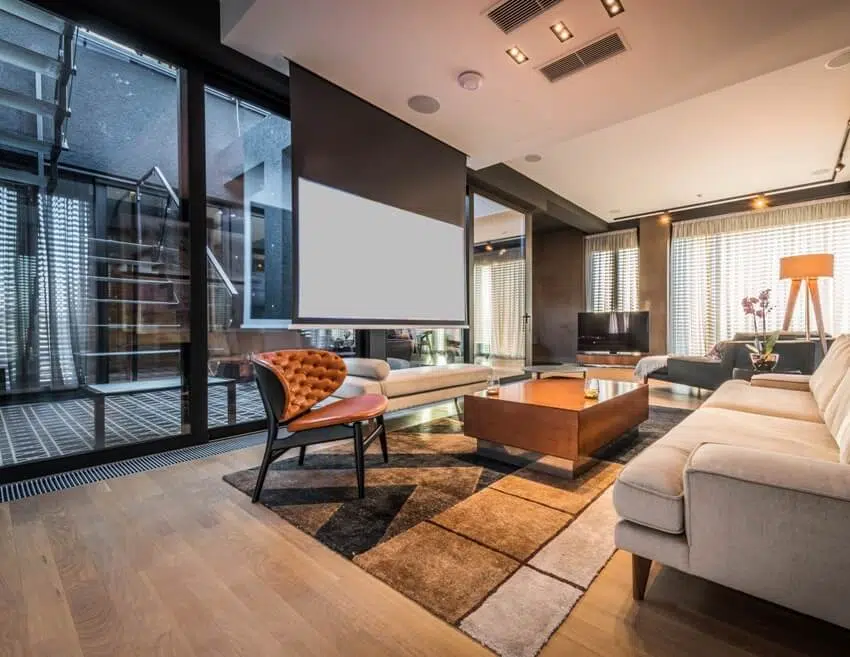 Cost plays an important role in planning your renovations and this goes the same way when planning to install floating flooring. And you need to match the cost of the floating floor you choose with the running budget you have.
To help you with your planning, here are the factors that can affect the cost of the floating floor you choose.
1. Size of the Project – Large flooring will require more materials and effort for the installation and so the bigger the size of the project, the more expensive it is.
2. Type of Floating Floor – Some types are more expensive than others even if they are technically more affordable than hardwood flooring. Bamboo flooring is more expensive than vinyl floating flooring so you need to take this into account when deciding the type of floating flooring to choose.
Check out these prices for some types of floating floors:
Laminate Flooring – $2.70 to $10 per square foot
Luxury Vinyl Flooring or LVF – $7 per square foot (average)
Engineered Hardwood – $5 to $8 per square foot
Bamboo Floating Flooring – $17 to $23 per square foot
3. Location – Labor rates may differ from one location to another.
4. Complexity of the Project – Depending on the material used and the type of floating floor chosen, installation may be simple or complex. More complex installation that requires more skills will cost more compared to simple installation you can do yourself.
5. Underlay – With the installation of floating floors, an underlay plays an important role and would factor in the cost you have to consider if you don't have one yet. Acting as a layer of insulation, cushion, and sound damper, it is set between the subfloor and floating floor and can cost you around $.20 to $.50 per 10.7 square feet.
Floor Installation Cost
Installation is one of the most important factors to consider when planning what floating floor option to choose. The great thing about floating floors though is that they are popular for their easy and convenient installation, mostly due to the snap-in process and tongue-and-groove structure of the planks.
This is why they are great DIY projects to take on. If you still want to have professionals do the installation for you, make sure you allot $4 to $5 per square foot of the installation.
Floor Maintenance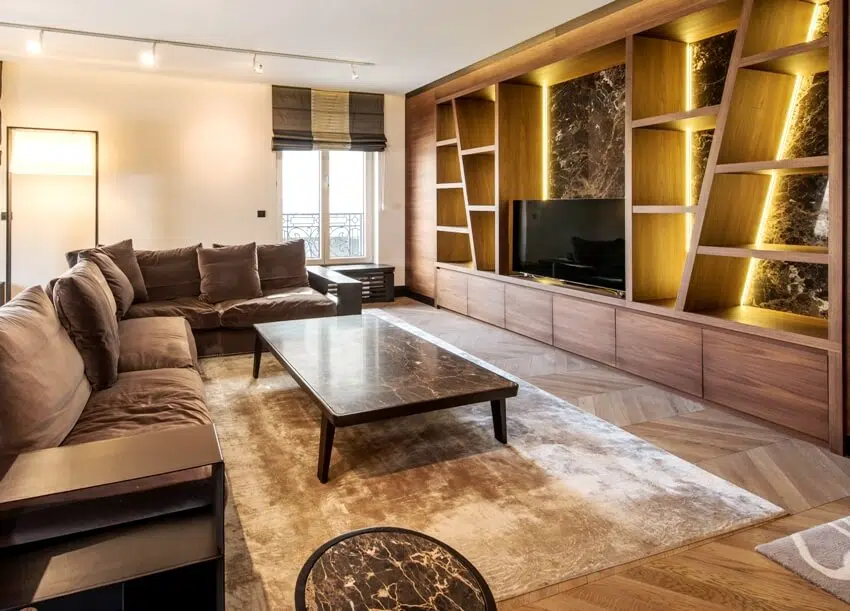 The maintenance of the flooring you chose is another factor to consider before you even make a decision. Low-maintenance flooring is better than a high-maintenance option that will make you spend too much just to keep it.
When it comes to cleaning though, you need to take into account the type of floating floor you've chosen. It is much easier to clean LVF and laminate floating floors than engineered wood floating flooring. While the former ones only need the standard damp mop, the latter requires a more careful cleaning that does not involve water as much as possible.
Floating floors are easy to clean and maintain. Here are simple tips to help you with the floor's general upkeep.
• Clean out spills as soon as they happen and never let the liquid sit for a long time on the floor
• Regular sweeping, vacuuming, and mopping are recommended
• DIY vinegar-soap solution can be used besides store-bought cleaning products
• If you have pets, keep their claws and nails trimmed to avoid scratches
• Have control over the indoor temperature since humidity and moisture can negatively affect your floors
For floating floors, repairs, and replacements of damaged boards and planks are easier since they are not glued or nailed down. You just need to disassemble the planks and then remove and replace the damaged ones.
What Do You Put Under This Floor?
Directly under a floating floor, an underlayment lies on top of the subfloor as a cushion or in-betweens. It is a major requirement for some types of floating floors, particularly for laminate floating floors. Read more about laminate floors with attached underlayment here.

Underlayment comes in a soft pad form that helps planks to better stick to the subfloor and at the same time provide a smoother and softer underfoot. Other benefits you can expect when using an underlayment are the following:
• Sound insulation
• Facilitates better locking between planks
• Helps in moisture control
• Easily bridges minor imperfections on the subfloor
Some underlayment comes pre-attached to the planks but if you've chosen those without, you can still purchase a separate underlayment. The separate underlayment can be purchased in the forms of rolls and strips which can be made of cork, felt, o4 polyethylene foam. Rolls can range from 30 to 100 feet long so you can easily choose depending on how much you need.
Installation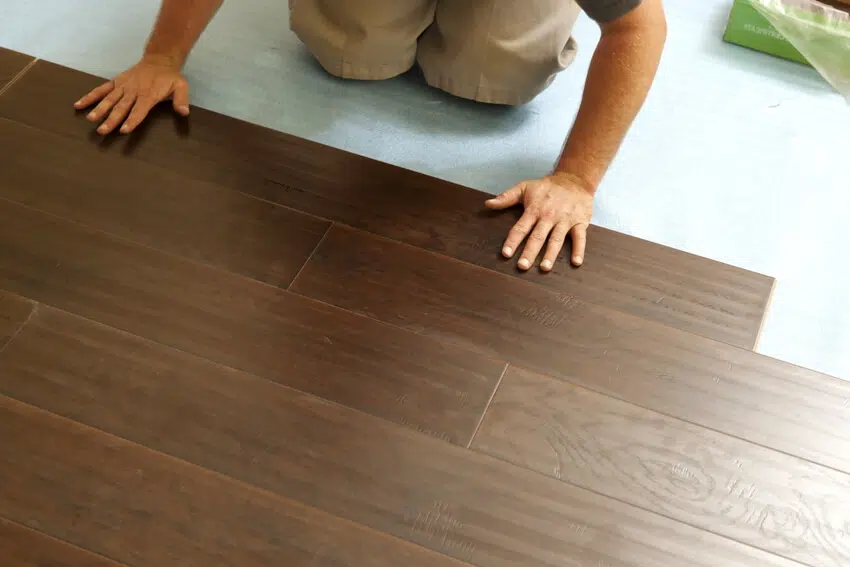 One of the best things about floating floors is that most types are easily installed. But if you need a form of guide for your installation, here are simple steps you can follow:
Step 1: Purchase your floating floor planks
Before you start, measure the dimension of the room where you will install the floating floor. Choose the floating floor planks you want to install and base the number of planks on the measurement of the room.
Step 2: Prepare the subfloor
Make sure that you have a strong subfloor as a good foundation. You can go for concrete and avoid soft materials like plywood.
For the hardwood subfloor, sand the uneven parts to make sure that the surface is flat. Once you're sure that the surface is flat and smooth, vacuum the subfloor before starting on the next step.
Step 3: Apply the underlayment on top of the subfloor
Carefully apply the underlayment on top of the floor. You can choose the type of underlayment to use from a rolled resilient foam to a cork board, just make sure that you are able to cover all the areas of the floor.
You can purchase floating flooring planks with an attached underlayment to them if you want to skip this process and make the installation even more convenient and easier.
Step 4: Install your floating flooring planks
Assemble the floating floor planks first before you lay them over the underlayment. Allot a small gap along the walls surrounding your assembled floating floor planks.
This gap will give way to the flooring to expand or contract, depending on the changes in temperature, humidity, and seasons. This will avoid the floor from buckling off the underlayment.
When installing, start from one row to another and make sure that all tongues and grooves are properly slotted in. And with the small gaps, you can hide them through baseboard shoe moldings.
What Types Of Floors Can't Be Floated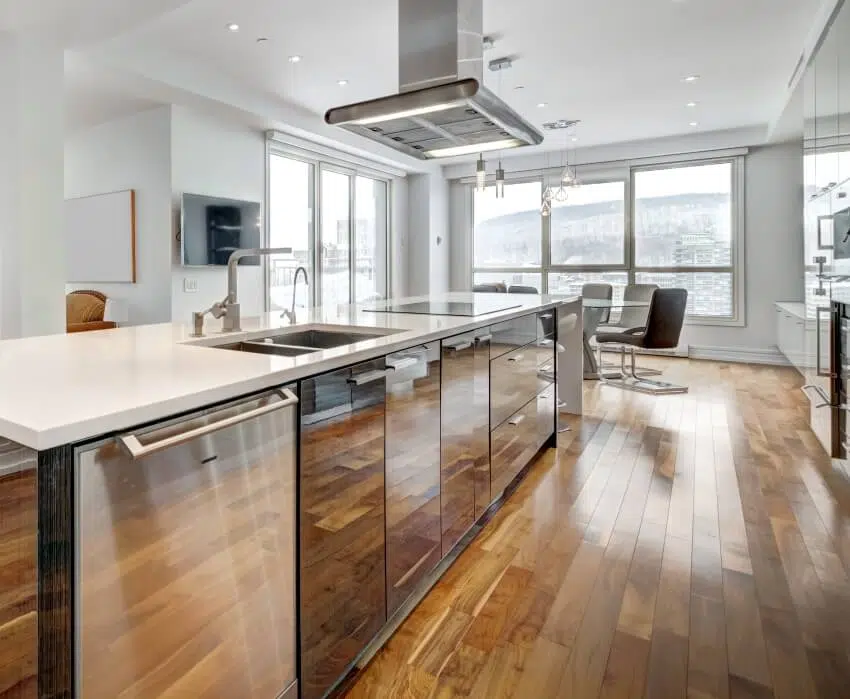 While there are many materials you can use for your floating floor, there are those materials that won't work if you use them as floating floors. This is the reason why they are better materials for fixed flooring.
Compared to floating flooring, fixed flooring is when the material is permanently stapled, glued, or nailed down to the subfloor. In this regard, the following materials cannot be used for floating flooring.
Solid Hardwood
Solid hardwood is not an ideal option for floating flooring because of its weight. Using nails, solid hardwood is fixed on the subfloor and it's simply impossible for floating floor installation.
If you're really set on authentic wood aesthetics though, you can choose engineered wood instead since the material is lightweight enough for floating floors but at the same time features wood aesthetics, making it an incredible alternative to hardwood.
Carpet
Traditionally installed as fixed flooring, carpet might be lightweight enough for floating flooring but the disqualifying characteristic is its softness. With floating flooring, only those materials with hard floor coverings can be used and not soft ones like a carpet.
It can be used as a wonderful area rug though. Carpet is a light and thin material that won't work as a floating floor option. See the types of carpet on this page.

Ceramic & Porcelain Tiles
Porcelain and ceramic tiles are also two materials that would be impossible to be used for floating floors. Traditionally, they are permanently glued to the subfloor and installed using mortar. But if you really want to stick with tiles and prefer floating flooring, soapstone may be a good option to consider.
These tiles are connected to each other and assembled using plastic trays that snap into each other like tongue-and-groove planks. While effective, this option can be expensive and is not really a popular option for homeowners.
How Long Does This Type Of Flooring Last?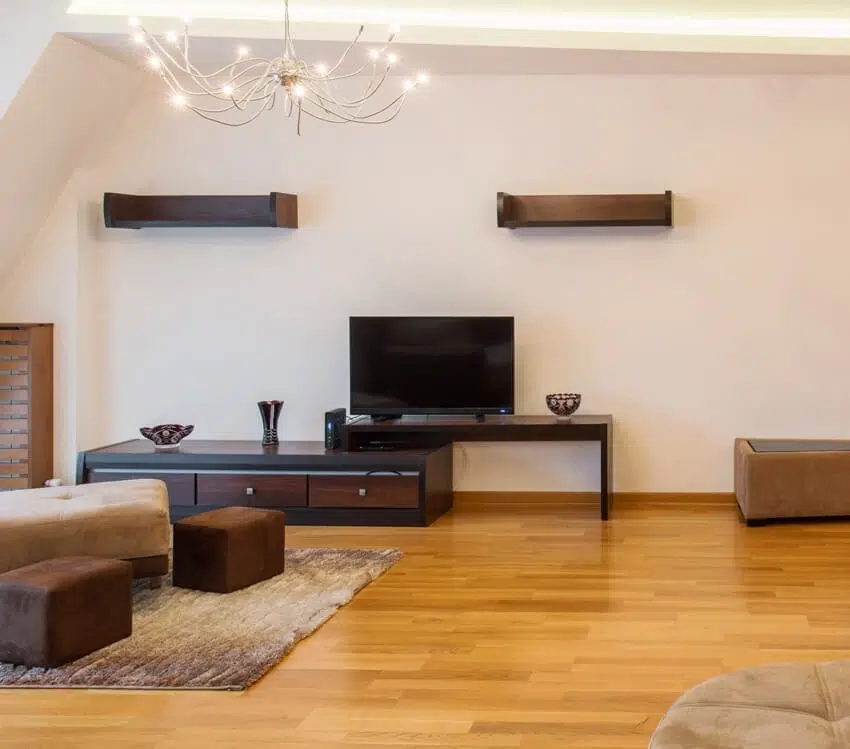 A floating floor can last for 40 to 80 years, depending on how you are able to take care of and maintain the quality of the flooring. Besides that though, here are some of the factors and elements that can affect the lifespan of your floating floor that can either shorten or lengthen it.
• Material Used – Some materials are more durable compared to other materials, making them last longer. And if you decide to choose low-quality planks, make sure you know that they are bound to have a shorter lifespan compared to high-quality ones.
• Installed Location – If you install the floating flooring in a high-traffic area, expect a heavy amount of daily wear and tear, which can lead to a shorter lifespan. And the effect of the daily wear and tear will show on the floors so you might want to prevent this as much as possible.
• Subfloor & Underlayment – Properly installing the subfloor and underlayment is necessary because if done wrongly, the quality of the floor will decline and so will its lifespan. Make sure that the floor and underlayment (if separate from the floor planks) are flat and smooth before installing the planks over them.
• Environmental Conditions – If your home is located in an area where humidity is high, you need to choose a type of floating floor that's not easily affected by this element.
Floating floors tend to expand and contract depending on the weather and humidity and if this happens more often, the floor's lifespan will be reduced in the process.
What Is The Most Durable Floating-Style Flooring?
Regarding durability, the floating floor will have to depend on the materials you've chosen. And if it is the durability that you prioritize on top of other aspects, LVF is an excellent option for your floating floor.
Considering the material is developed in laboratories, LVF is known to last for a long time because of being completely resistant to moisture. And if you want to even prolong the lifespan of your LVF floating floor, using as few seams as possible is guaranteed to help.
There is a premium version of LVT material called an SPC floor or (stone plastic composite) that is 100% waterproof and one of the latest innovations in flooring design.
Can You Put Heavy Furniture On This Flooring?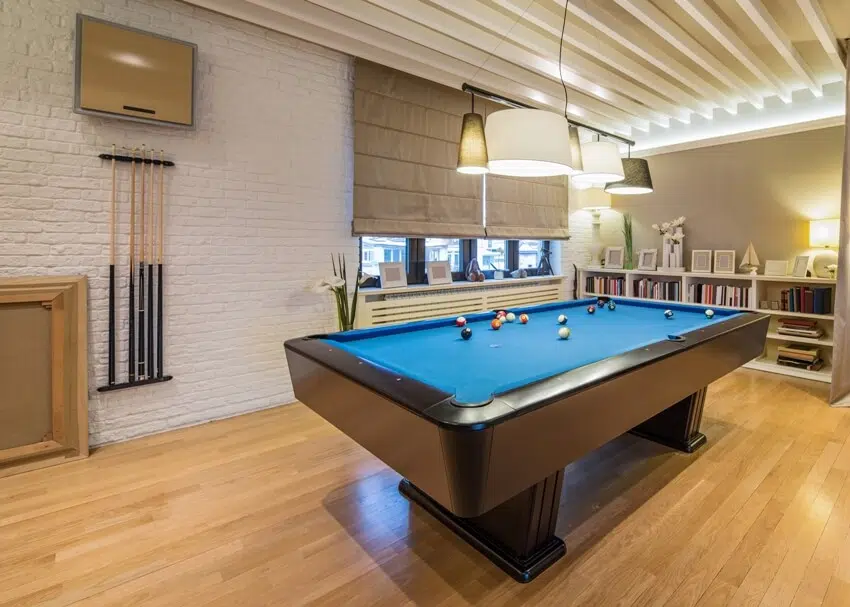 A piece of heavy furniture on a floor, in general, can be problematic but this can be very challenging for a floating floor, especially when not properly handled with care.
While the floor does not really float and won't be damaged or shifted when you place heavy furniture on the floor, make sure that you carefully and properly handle the piece of furniture when you move it.
Never drag any piece of furniture across your floating floor; you can create serious damage on the boards and even possibly rip them apart. For weighty pieces that you can't lift, use a dolly to move the furniture across the floor instead of dragging them over the floor.
Best Floating-Type Floor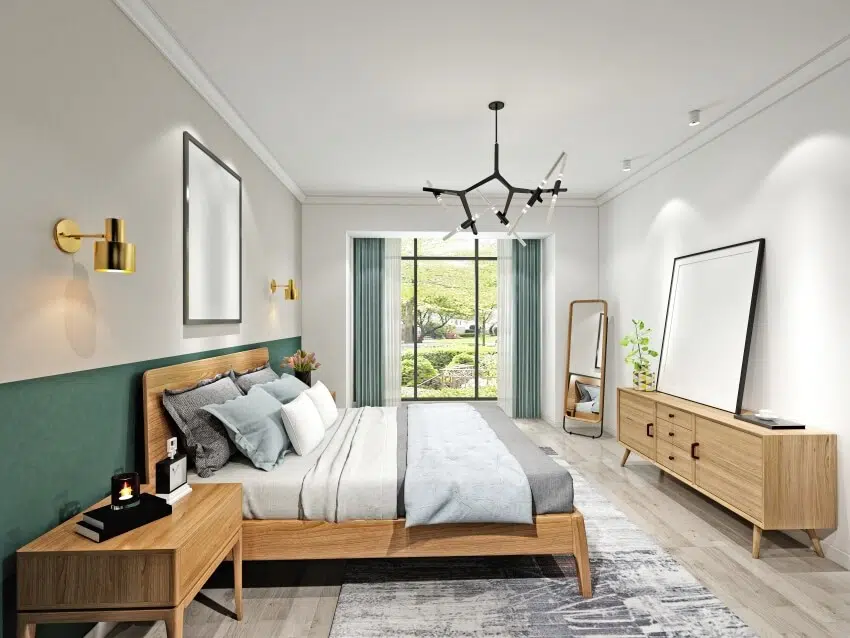 Deciding on the best type of floating floor will depend on your priorities as you choose. Your preference will be highly considered and when deciding, it could either be a deal-maker or a deal-breaker.
If you have a limited budget for flooring projects and want to choose the most affordable option then the best choice for you is laminate floating floors. For resilience and durability, you can choose luxury vinyl flooring or LVF.
If you prioritize environmentally friendly options, bamboo floating floors are recommended since the wood is all-natural and highly sustainable. And finally, if your initial choice is to go for hardwood flooring but you somehow need to install a floating floor, engineered wood may be considered.
While it's technically not an authentic hardwood, it showcases realistic hardwood aesthetics that will make you believe it is natural. And you can use it for floating flooring too.
Visit our guide to the best types of flooring for interior design to get the most out of your home renovations.