Here we share the best type of paint for metal including water-based acrylic and oil-based paint options for your metal surfaces, roof, garage door, and furniture.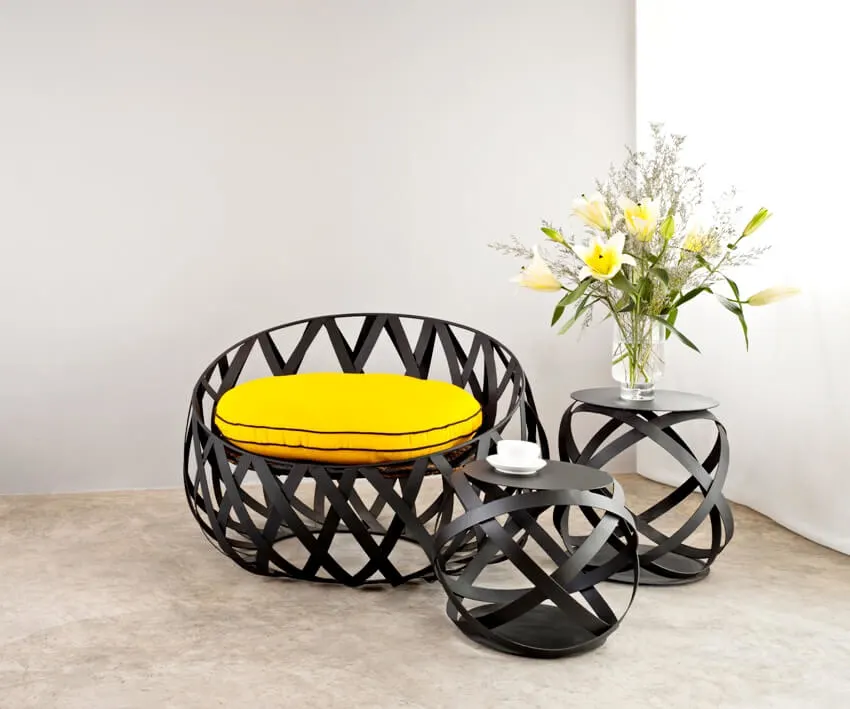 Do you have some painting jobs you need to accomplish at home but don't know what type of paint to use? With rows and rows of paints to choose from, which one is the best option?
One way to figure out what type of paint to use is by identifying what material you are dealing with. When it comes to metal, painting its surface can be difficult to do.
This is the reason why choosing the paint to use is crucial. And there is a wide range of paints to choose from, including oil-based paint and water-based acrylic paint.
Water-Based Acrylic Paint Or Oil-Based Paint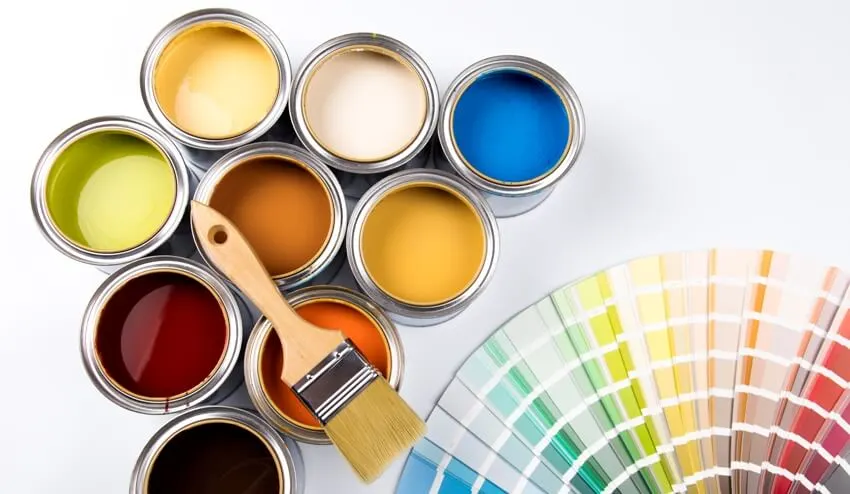 Water-based acrylic paint and oil-based paint are two types of paints that can be used in metal. These two paints differ in terms of the solvent (liquid component) of the paint that evaporates once it dries. The water-based acrylic paint uses almost all water while the oil-based paint uses organic solvent (usually mineral turpentine).
Also known as latex paints, water-based acrylic paints are the environmentally friendly option that you can choose. They use water as a carrier, which means they produce fewer odors compared to other types of paint. See our guide to enamel vs latex paint here.
They may also include vinyl, acrylics, and other rubber-based acrylics. Water-based acrylic paints are perfect for places usually exposed to moisture, including the following: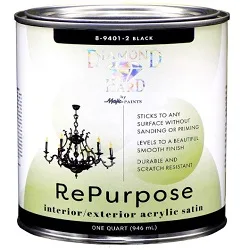 See this Majic paints interior/exterior satin acrylic paint at Amazon [sponsored link]
• Bathrooms
• Laundry Rooms
• Kitchens
Oil-based paints are made from pigment, resin, and a solvent thinner. They are more durable and last longer, which is why if you want them to last a long time, this type of paint is recommended. Oil-based paints are great for the following: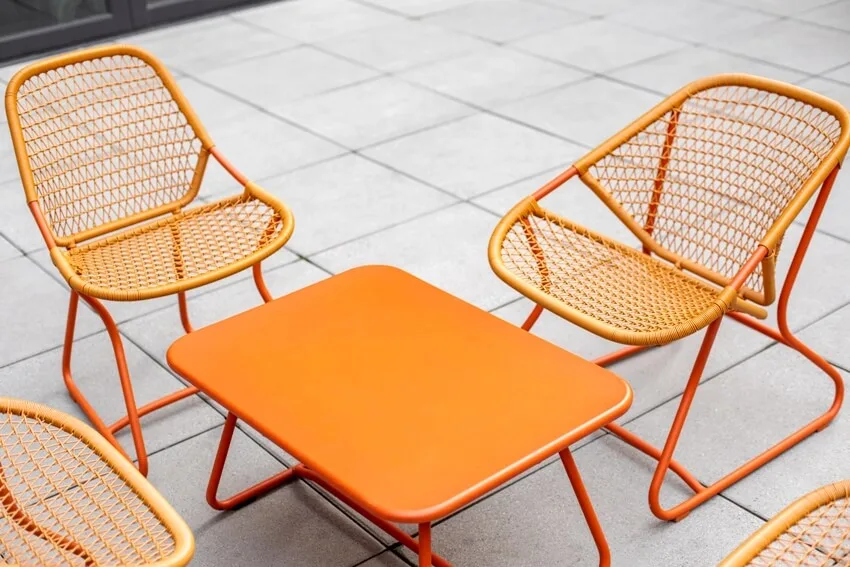 • Outdoor Furniture
• Cabinets
• Metal fences
• Grills
• Window Frames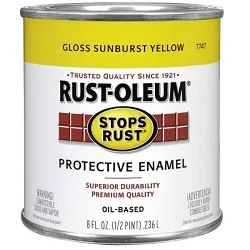 See this Rust-Oleum protective enamel oil base paint at Amazon [sponsored link]
| | |
| --- | --- |
| Water-based Acrylic Paints | Oil-based Paints |
| Safe to Use | Often Toxic |
| Quick to Dry: | Slow to Dry: |
| Touch Dry: 30 to 60 minutes | Touch Dry: 6 to 8 hours |
| Recoat Ready: 2 to 3 hours | Recoat Ready: 16 to 20 hours |
| Fully Cured: 1 to 4 weeks | Fully Cured: 2 to 3 days |
| Thin & less sticky with less new paint smell | Thicker & stickier with strong new paint smell |
| Not flammable | Flammable |
| Easier to clean since the solvent is mostly water | Require specialty thinners in the clean-up process |
| Absorb moisture & creates a strong adhesion bond to the surface | Repel water & unable to create a strong adhesion bond to the surface |
| Much more resistant to UV rays | Break down in UV light |
| With the flexibility that expands & contracts with weather conditions – less susceptible to cracking | Not a lot of flexibility & more likely to crack |
| Dry quite hard & excellent resistance to wear & tear | Dry harder & excellent resistance to wear & tear |
| A lower sheen finish that's maintained for a long time | A higher sheen level that dulls over time |
Best Paint To Use On Metal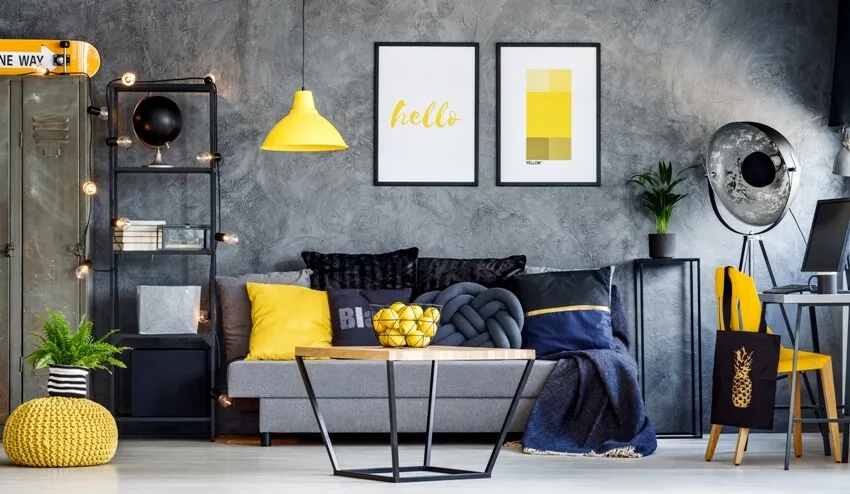 Keeping a metal rust-free and without damages will require good metal paint. In figuring out the best paint to use on metal, from fences to furniture and items, you will need to consider several factors.
One of that factors is heat. A good metal paint must be heat-resistant, especially since metal is a heat conductor and it's used for grills and radiators.
Another factor to consider is the type of metal you plan to paint on. This will also tell what kind of finish (flat, gloss, matte, and satin) you need to use and whether there is a need for a primer. For example, oil-based paint will be great for painting steel. And it might be the best option for most metals.
Oil-based paints are resistant to stains and marks, as well as durable. Most of these paints are also great in dealing with rust. And they hold onto the surface better compared to water-based acrylic paints. The disadvantage though is that most of them are also flammable and costly.
Most Durable Paint For Metal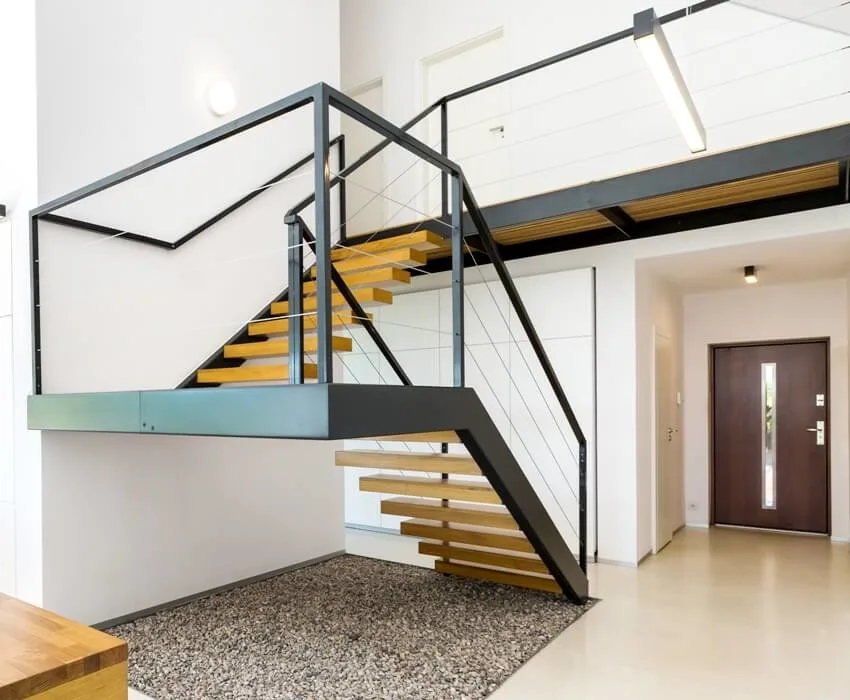 Metals are durable and whatever paint you use for it must also be durable enough to endure whatever environment the metals are in. This means that the metal paint you choose should be able to resist extreme conditions like high temperatures. If you choose otherwise, there is a high chance that the paint won't last.
Both oil-based and water-based acrylic paints can be used for metal. Both also have their strengths and weaknesses. It would be up to your preferences and what you're working on when choosing the most durable paint for you.
Water-based acrylic paint is more resistant to UV rays so if you will paint something that's constantly exposed to the sunlight and the outdoors. It is flexible with the weather conditions and contracts and expands with it. This means that the paint is less likely to crack and is durable for your needs.
Oil-based paint on the other hand dries hard and is resistant to wear and tear. This means that if you are painting a metal that has heavy-duty tasks then this type of metal paint is the one durable for you.
Do I Need To Prime Metal Before Painting?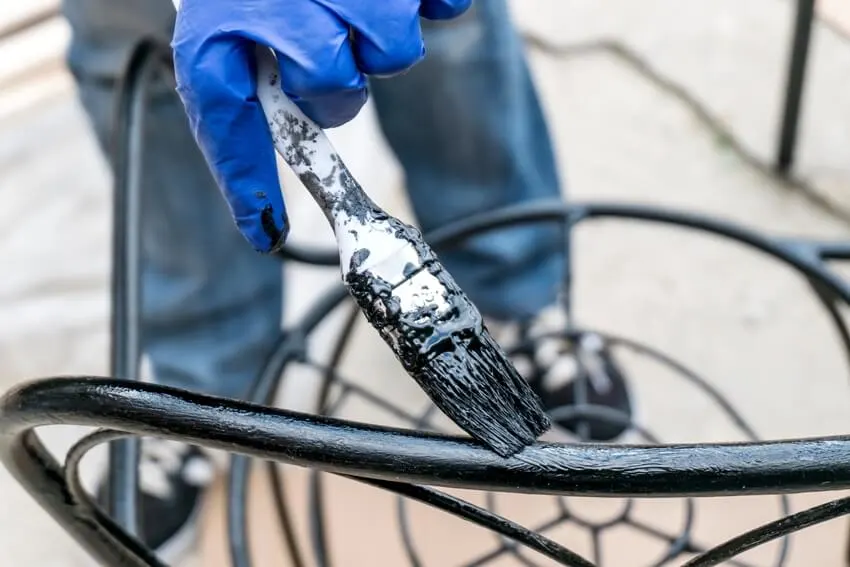 Metal paint primer is used to enhance the bond of the paint to the surface so that it sticks better and lasts longer. This is not a requirement for all painting jobs though and you can easily paint metal without using primer. For best results though, using a metal paint primer is a good decision.
Metal normally has a smooth surface, which is why it may be a bit difficult for paint to stick. For water-based acrylic paints, a primer might be recommended in order to adhere better to smooth metal surfaces. Oil-based paints, on the other hand, can do without any primer.
If you can afford it though and you have enough time on your hands, using a metal primer paint first is better. This will not only cover up flaws in the metal's surface but also offer an even finish in the painting work.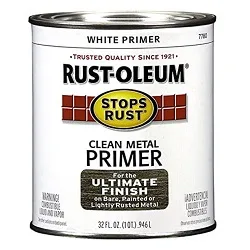 See this Rust-Oleum flat white clean metal primer at Amazon [sponsored link]
It is also highly recommended for metals that will constantly come in contact with moisture. This is to make sure that the metal will be sealed from any exposure and so will avoid any chance of rusting.
Types Of Paint For Metal Surfaces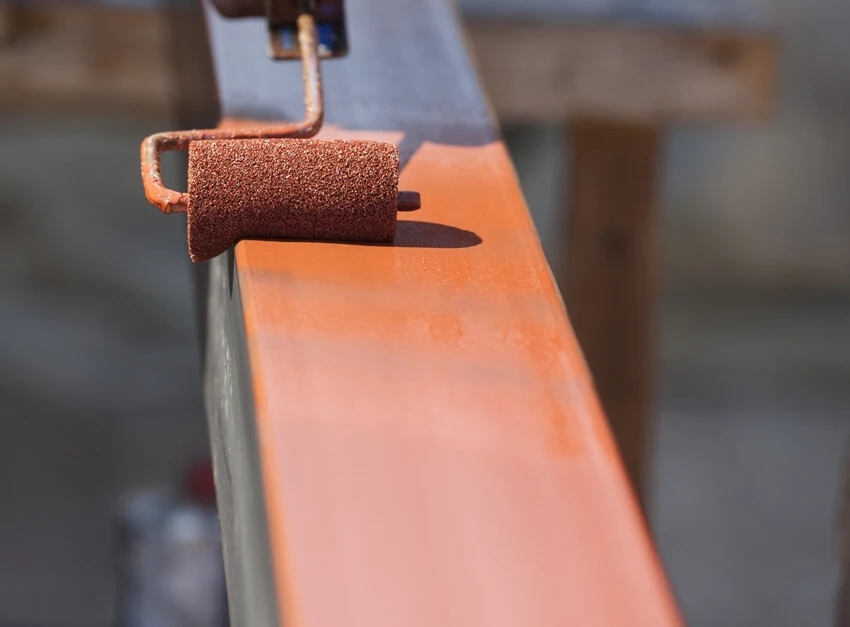 Paint for metal surfaces could either be oil-based paint or water-based acrylic paint. The first step you have to take is to clean up the surface from all dirt, oil coating, and rust. Doing so will make sure that the paint sticks well on the metal surface.
Depending on what metal you're painting on, you should first decide what paint you're going to use. Both water-based and oil-based paints work with metal surfaces and you can either use a primer or not.
When dealing with metal surfaces though, it might be a better choice to use a primer. This helps the paint to stick better to the surface of the metal.
Type Of Paint For Metal Roof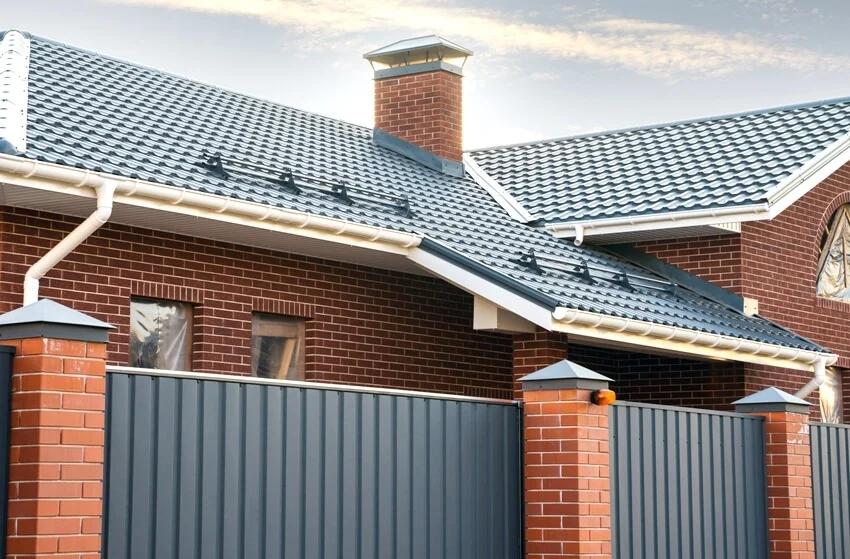 When painting a metal roof, clean the roof first by power washing it and removing mildew and mold if they are there. Make sure to choose the type of paint designed specifically for metal roofs.
Whether you choose a water-based acrylic paint or oil-based paint though, use a primer not just to securely bond the paint to the surface but to ensure that it remains rust-free.
This is especially since roofs are constantly exposed to the sun. You can also use specialty rollers for corrugated panels to help you paint it better. Check our guide to the best roof color for shingles and metal roofs.
Type Of Paint For Metal Garage Door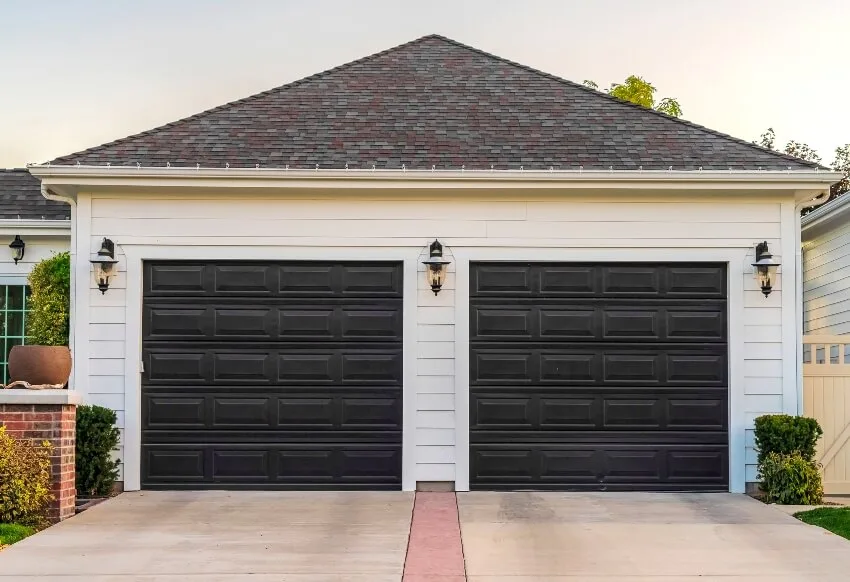 A chip in the paint of your metal garage door can turn your home's look into a dingy one. Besides using a primer for a long-lasting effect, you can try out oil-based exterior paint because it holds up better for metal doors (but exterior latex paint can also work). Read more about interior garage wall paint colors to get more ideas.
Type Of Paint For Outdoor Metal Furniture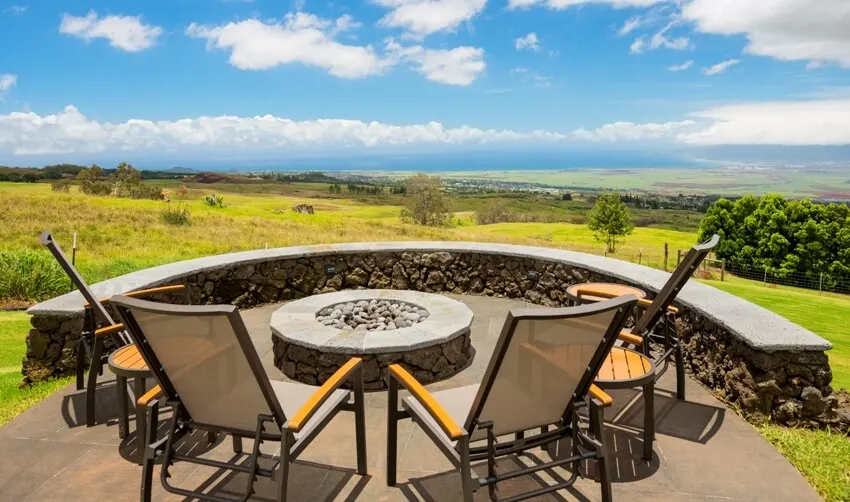 If you are dealing with outdoor metal furniture, oil-based paint is a good recommendation. While it might be pricier, it is more resistant to wear and tear, which means it is a good option for outdoor metal furniture. For indoor metal furniture though, you can consider painting it light with water-based acrylic paints.
For more articles like this, visit our guide to the best paint colors that flow from room to room.