Here's our table lamp size guide including living room, sofa table and bedside table lamp dimensions and what wattage, bulb and cable is best for your table lamp.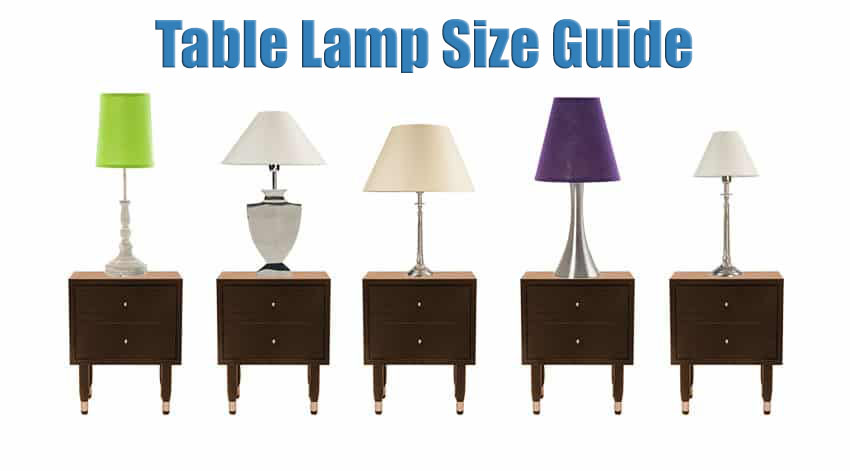 The creation of electricity and light bulbs has revolutionized our entire life, from how we live to how our productivity can increase at night.
Other than that, light and electricity have also made our lives safer. Today, we can do so much with light outside practicality that humans have even invented the dimmer for ambient lighting.
Speaking of ambient lighting, a perfect table lamp can change or complete the look of a whole room. You just need to know a variety of factors, from what height a table lamp should be to what type of bulb you need, and we've got you covered!
What is a Standard Table Lamp Size?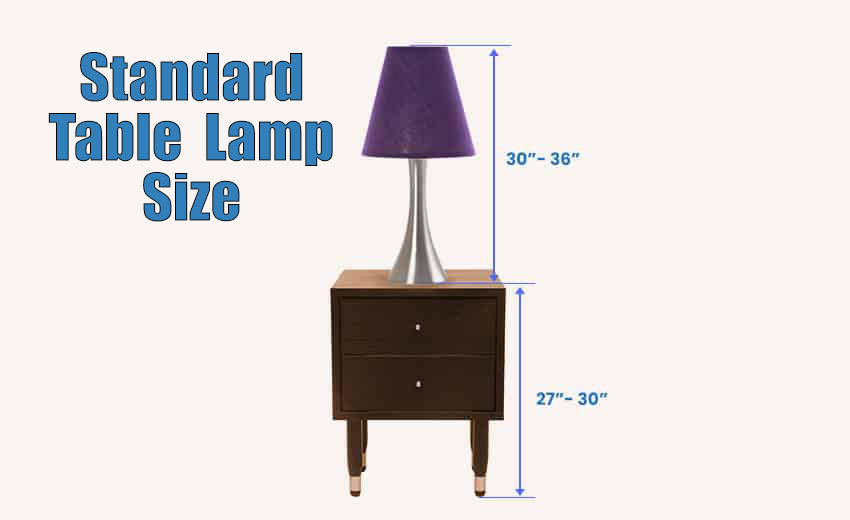 Size matters when choosing the perfect table lamp, and deciding on the height, size, and even the shape of a table lamp is vital to keep everything proportionate. A shorter table lamp will be perfect for a home with a lower ceiling, while a taller one would complete a house with a higher ceiling.
The most important thing for a typical table lamp is it should not be taller than the floor lamps. An average floor lamp reaches the height of 58 to 64 inches or 147 to 163 centimeters, including the table height.
This could be a height of 27 to 30 inches or 69 to 76 centimeters for the end table height and 30 to 36 inches or 76 to 91 centimeters for the height of the table lamp. Try to add different lamp sizes to add dimensions to a room.
Lamp Size for End Table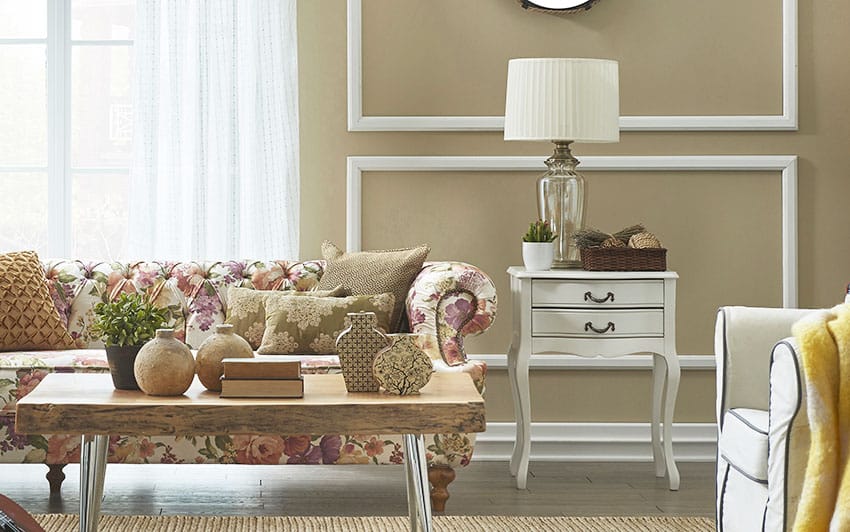 The lamp for end tables is the same as the standard table lamp size of 30 to 36 inches or 76 to 91 centimeters. Although, going higher or lower is alright as long as the table lamp together with the end table has the same height or is lower than any floor lamps in the living room.
Floor lamps reach at least 58 to 64 inches or 147 to 163 centimeters, so a table plus an end table should be this height or lower.
People used to prefer different lamp sizes on floor lamps and table lamps once upon a time, but the height difference was deemed as distracting. As a general rule, there should be different sizes of lights when it comes to the ceiling, walls, and floor and table lamps.
How Big Should a Lamp be on a Table?
One of the most vital things when it comes to picking a table lamp for all tabletops is the proportion. A too small table lamp on a large table and a too large table lamp placed on a small tabletop will look awkward. So looking at what you have first— whether the table or the lamp, will help you decide what light to choose.
If it is a bigger and heavier, more traditional table, then another bigger, heavier, and more conventional-looking table lamp would be perfect for it. In contrast, a more modern table would require a smaller and more contemporary looking table lamp.
A table lamp should at least be 1 and a half times taller than the table it would be sitting on.
How Tall Should a Table Lamp be on a Sofa Table?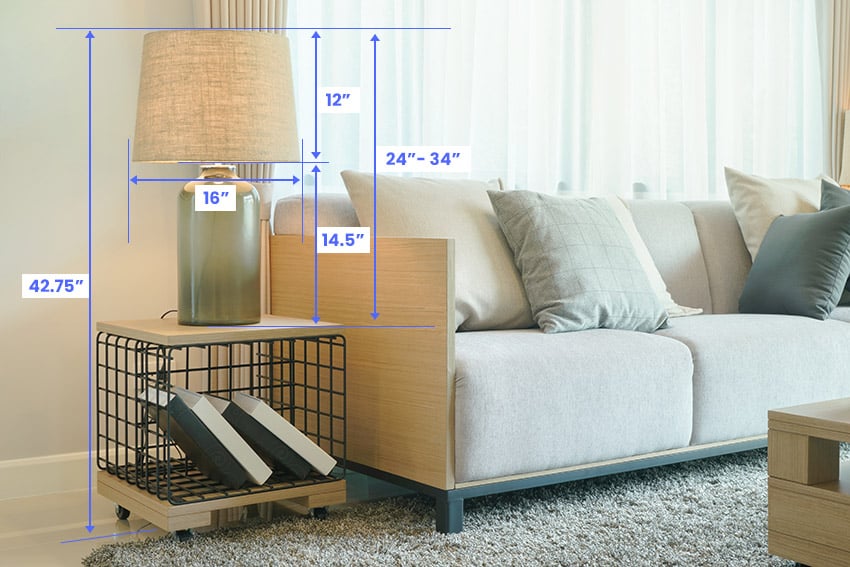 The main activities that will require a table lamp for the living room are crafting, reading, and watching television. Since much time will be spent in this room, especially on the weekend as a family, a table lamp will add the needed lighting and ambiance in this room.
So for the living room, the total table-to-table lamp height should at least be 42.75 inches or 109 centimeters. These dimensions should account for 26.5 inches or 67 centimeters of the table lamp size.
All in all, the ideal table lamp height should range from 24 to 34 inches or 61 to 86 centimeters, with the lampshade diameter being 16 inches or 41 centimeters and the shade height being 12 inches or 30 centimeters.
In comparison, the lampshade base is 14.5 inches or 37 centimeters. See our guide to sofa table dimensions here for more on end tables.

Should All Table Lamps in a Room be the Same Height?
Yes, the standing rule today to avoid distraction from varying degrees of light from different lamp sizes is to have every lamp from the floor to the table the same size. However, it was not forever this way, and layering lights on different parts of the house used to be the norm.
But if we are talking about the correct table lamp height for each end table, it would, in the end, depend on the size of your end tables.
What you need to remember when purchasing the perfect table lamp is that the combined height of both the table lamp and the end table should not exceed the 58 to 64 inches or 147 to 163 centimeters of baseline height. Whether you are buying a table lamp, buffet lamp, or even floor lamp, this should be the standing rule.
What Size Table Lamp for a Living Room?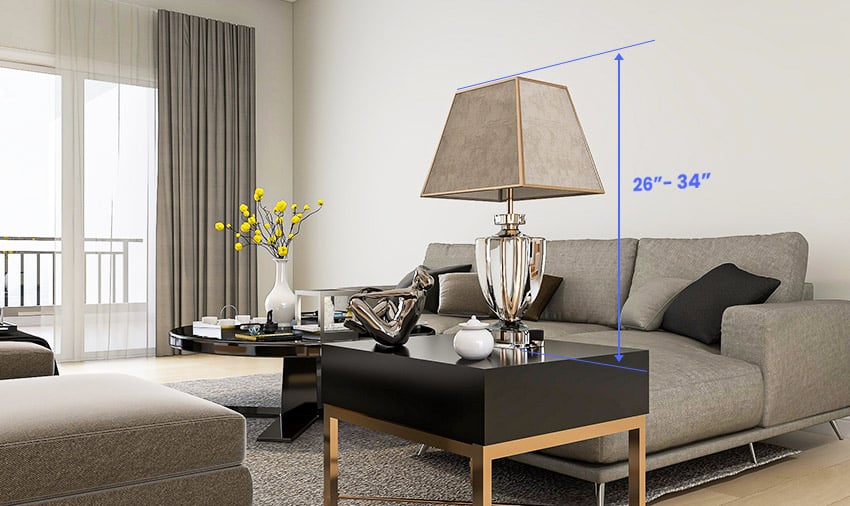 We have learned that the size of a table lamp will depend on three factors. The first is your ceiling height, the second is your end table height, and the third is whether or not it met the 58 to 64 inches or 147 to 163 centimeters requirement for the range in table lamp height. This rule will also hold true, especially for living room table lamps.
Typically, a table lamp for the living room would be 26 to 34 inches or 66 to 86 centimeters high, but you also do not want to be on eye level with the hardware, so this is the rule you should note.
Your ideal table lamp should at least be as tall or taller enough that the end of the lampshade is what a person sitting on a sofa should be eye level with. This size is also ideal so that the glare of the light bulb wouldn't directly hit your eyes.
What Size Table Lamp for a Nightstand?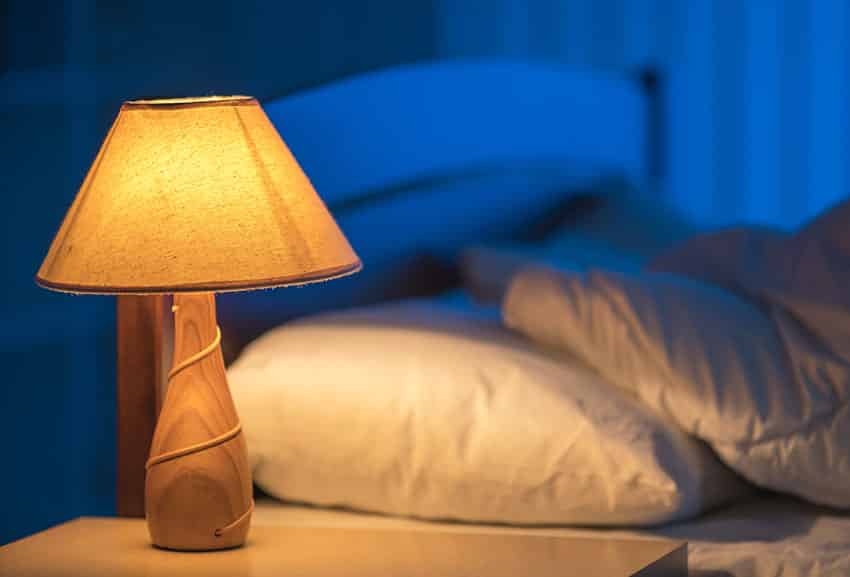 Table lamps for nightstands are used for activities such as getting ready for bed, light reading and providing ambient lighting for conversing with loved ones. A rule of thumb in choosing a bedside table lamp is to make sure that it is easily accessible, especially if one is in a seated position in the bed.
Since a table lamp should be 1.5 times bigger than the side table it will be seated on, a table lamp should at least be 40.5 inches or 103 centimeters. However, it could also be 27 inches or 69 centimeters for both the nightstand and the table lamp.
One thing you also need to remember is the chin level measurement. This rule states that the end of your lampshade be leveled with your chin when people are seated on the bed.
How do I Choose a Table Lamp?
A great and easy way to control and set the mood for any room in your home is by playing with the lighting in your home. Playing with the lighting can turn the air in the room into something totally different from the vibe to functionality.
The first thing you need to do aside from choosing the right design or finding the right spot in the room is sizing things up. If you have a taller end or bedside table, it would call for a shorter table lamp and vice versa.
Remember that the end of your lampshade should be on your eye level whenever you or anyone else is seated. This rule should be your go-to whether you are shopping for a bedside lamp, a table lamp, or even a dining table lamp.
What Size Shade for a Table Lamp?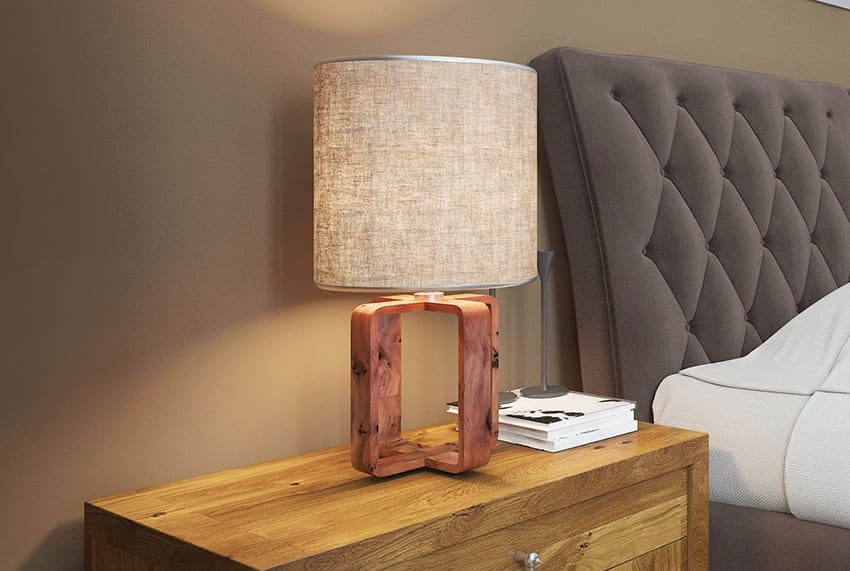 There are many types of lampshades and sizes to choose from, whether you are looking for a cylinder one to an empire shade to a scallop, or a gallery bell one. The way to measure them is by gauging the diameter of the lampshade's end. So as long as the bottom has a cross diameter of 30 centimeters, then the lampshade is a 30 centimeters shade.
If you have a smaller table lamp base, shades ranging from 6 to 8 inches or 15 to 20 centimeters would fit perfectly.
For medium table lamp bases, a shade with a size range of 8 to 14 inches or 20 to 35 centimeters is the shade for them. In contrast, larger table lamp bases would require a table lamp shade with dimensions of 14 to 20 inches or 25 to 50 centimeters.
What Size Lamp Shade for Bedside Table?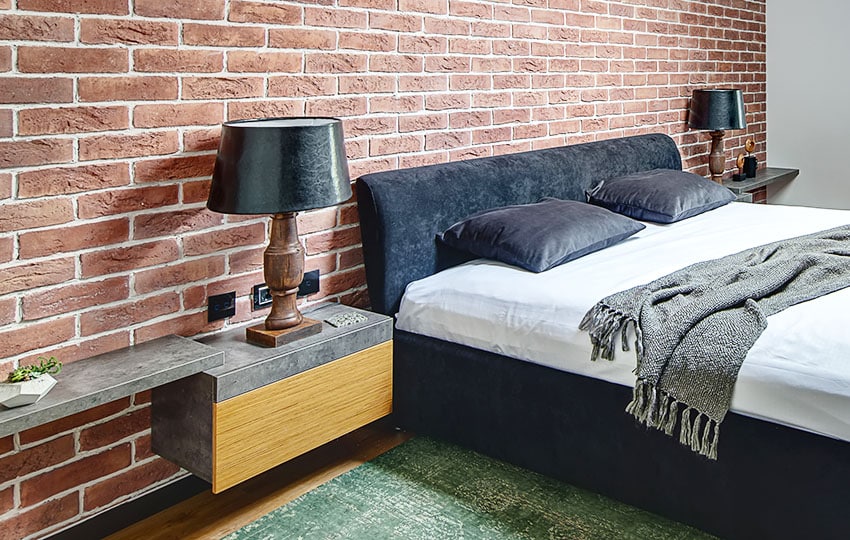 A table lamp has two main parts: the lamp's base and the lamp's shade. Choosing a suitable lamp will also require you to choose a lampshade to balance the whole lamp.
As a general rule, the lampshade height should at least be two-thirds of the entire lamp's body. The other one-third half would account for the lamp's base till the edge of the light bulb.
Measuring the lamp width, on the other hand, the rule is the width should be as wide as the most extensive part of the lamp. However, this rule wouldn't work for lamps with thinner bodies, so the rule for that is the width should not be as wide as the lampshade so that the whole lamp will be proportioned.
Another standing rule is that the edge of the lamp should be eye-leveled with your eyes when you are sitting on the bed or the sofa. This would guarantee the perfect lighting, especially if you are reading.
How Many Watts do you Need for a Table Lamp?
Deciding on how many watts your table lamp's bulb should have would have to consider some factors like where the lamp is situated and what you plan to use the lamp for. A higher watt would give a higher lumen, and the higher the lumen is, the brighter the lamp would be.
For side table lamps for living rooms and even bedside tables, a lamp with 250 lumens is sufficient for writing and reading. For more delicate stuff like heavy-duty drafting and crafting with small pieces, a light with 400 to 500 lumens would be recommended.
Depending on what bulb type you will be using, the watt and lumen equivalent would differ. But generally, for a fluorescent bulb (CFL), 60 lumens is equivalent to a watt. So for a CFL bulb, the study lamp bulb would require at least 4 to 5 watts.
Which Bulb is Suitable for a Table Lamp?
Table lamps are more often than not used for general task making and less so as ambient lighting; this is why they are also generally known as task lighting. What bulb you should get would depend on what you will need, whether you are required to opt for higher wattage since you do detailed work and whether you want a dimmable light bulb.
If the latter is what you are looking for, opting for a halogen incandescent light bulb is probably what you should go after. Not only does it use lower than 20 to 30 percent of energy, but it gives off a warm glow for your room that adds to the ambiance but does not take a point out as a task light.
Although a LED bulb could be more expensive than the other types, it is cost-effective in the long-term. It is energy-efficient because it reduces your electricity bills and makes your home more earth-friendly.
What Size Cable for Table Lamp?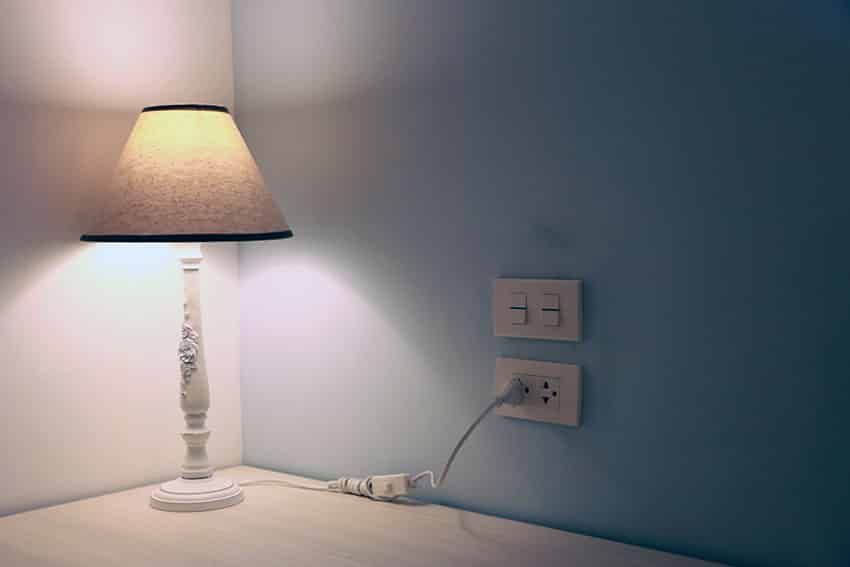 You might think that the longer the cable wires for your table or bedside lamp, the better, but surprisingly there are regulations and unwritten rules to dictate how long cable wires for a task and ambient lighting should be.
For lamps under 1 kilogram or 2 pounds, the general rule is that they should be made with a cable with a conductor cross-section length of .75 millimeters. On the other hand, lamps under 1 kilogram or 2 pounds should be fitted with a .5 millimeter cable that is not more than 2 meters or 79 inches in length.
For more related content visit our guide to lamp shade sizes here.