Discover the different pool deck colors , focusing on what paint products to use, when to use a light or dark patio, and which hue is best for pool decks.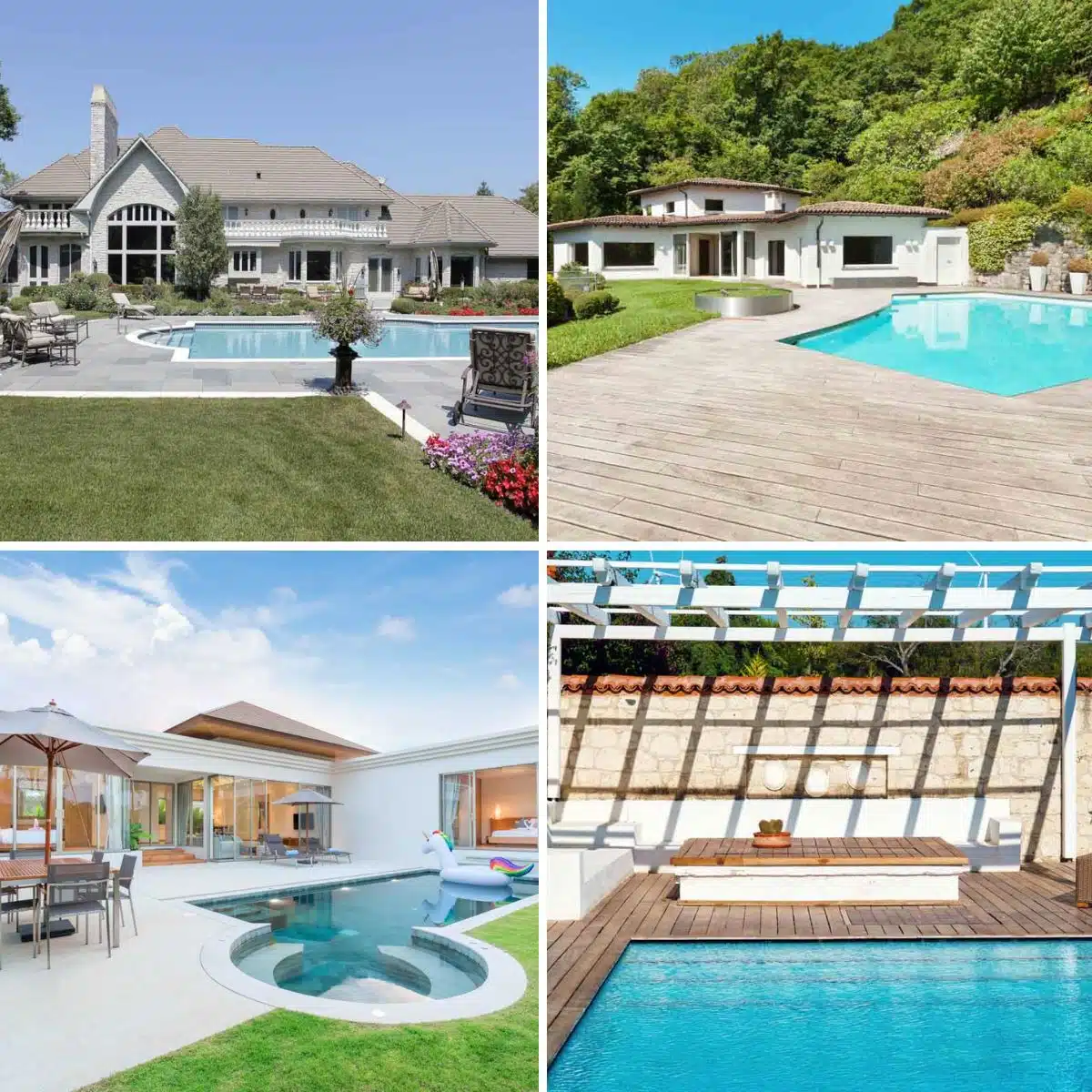 While materials can set the scene, a paint color provides added surface protection and comfort while enhancing the curb appeal of your swimming pool deck area.
What Color Is Best For The Pool Deck?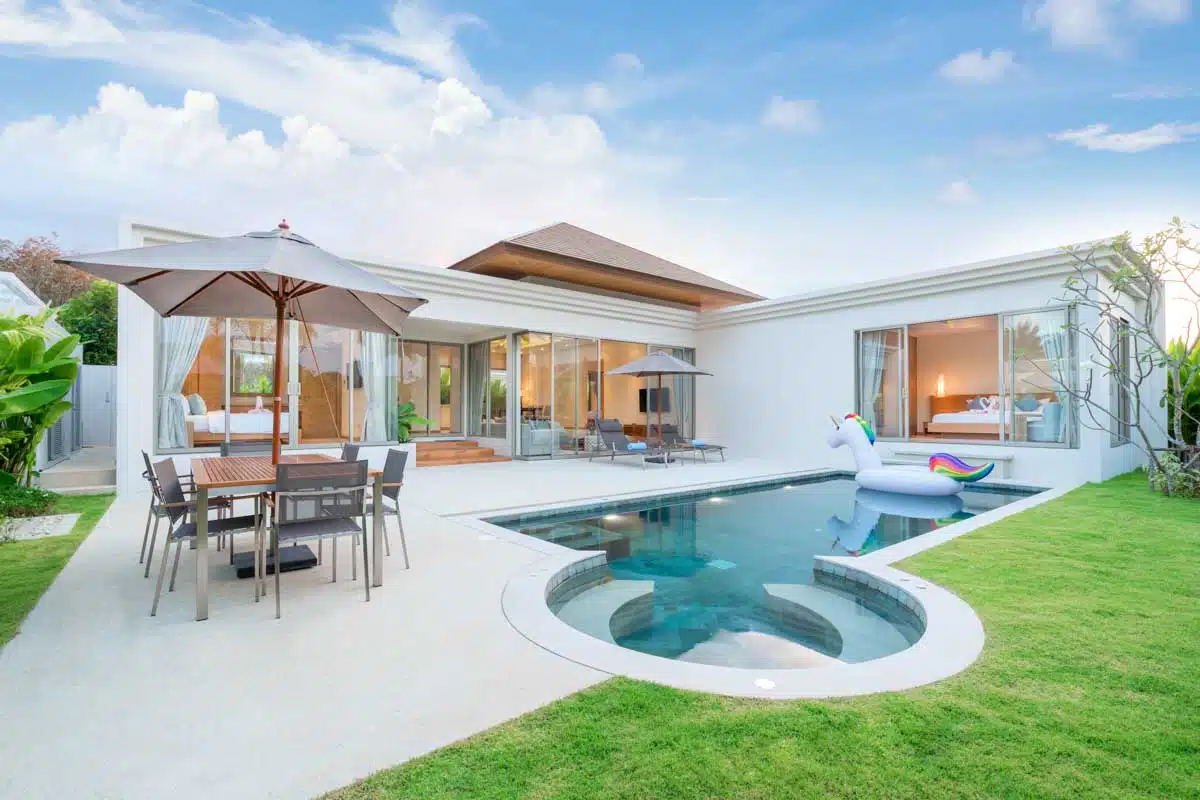 White Paint Colors: When it comes to pool deck colors, white is the first color that comes to mind, as the crisp and clean color matches almost any color tone and style. It also brightens up the pool area while reflecting heat.
As we all know, walking barefoot on a pool deck can be uncomfortable, especially when you have a concrete hardscape. White paint has the least heat absorption rate. Also, white complements the blue shades common to most swimming pools allowing a contrasting effect.
Cream and Beige Paint Colors: When you want a light-colored pool deck but see the crisp white as a challenge to maintain, cream and beige paint colors are perfect alternatives. Furthermore, there are a lot of cream and beige paint colors from reputed paint brand names. Cream and beige simulate the sand in coastal scenes creating a more familiar look for a pool area.
The material you choose for your pool deck does for the pool environment exactly what new flooring — whether carpeting, wood, tile, or stone — does for a room in your home: It creates a mood and sets the tone for the type of activity that will take place there. – What Color Is Your Swimming Pool? A Homeowner's Guide to Trouble-Free Pool, Spa, and Hot Tub Maintenance, Alan Sanderfoot
Light Gray and Greige Paint Colors: A somber alternative to beige, gray, and greige paint colors perfectly matches contemporary exteriors. Like cream and beige, many gray paint shades are available with different temperatures and undertones. Since it's a neutral tone, it's easy to match with other colors. Take a warm gray undertone if opting to balance between the cool blues of the swimming pool area.
Terracotta or Earth Tones: Like cream and beige, gray and greige paint colors provide a familiar natural scene. The warm and rustic character of terracotta simulates the rocks and soil.
Southwestern, Spanish, or Mediterranean aesthetics commonly use rich tones and work well with plantings, especially for a pool deck area filled with certain types of palm trees. If you have natural stone materials with similar shades, an earth-toned paint for the pool deck can complement the organic accents perfectly.
Brown shades can promote a rustic feel with a natural vibe that can match with many exterior home colors.
Dark Colors: Dark gray such as charcoal gray, add a sophisticated vibe to a swimming pool surround, and it's practical as it doesn't show dirt easily. Dark color paints are great for pool decks located in cold areas as the low LRV of dark color paints indicates a higher heat absorption rate. The heat retention provides a comfortable hardscape around a swimming pool.
Pink and Oranges: These vibrant colors provide a playful retro vibe when paired with blue. The pink color creates a lively atmosphere for a swimming pool while making keeping the floors hotter during the colder months.
Blues and Greens: A toned down blue shade can be an interesting addition to a patio area that a calming feel to the design. On the other hand, a green patio color can evoke feelings of nature and promote an organic, natural ambiance to the space.
What Pool Patio Paint Çolors To Use?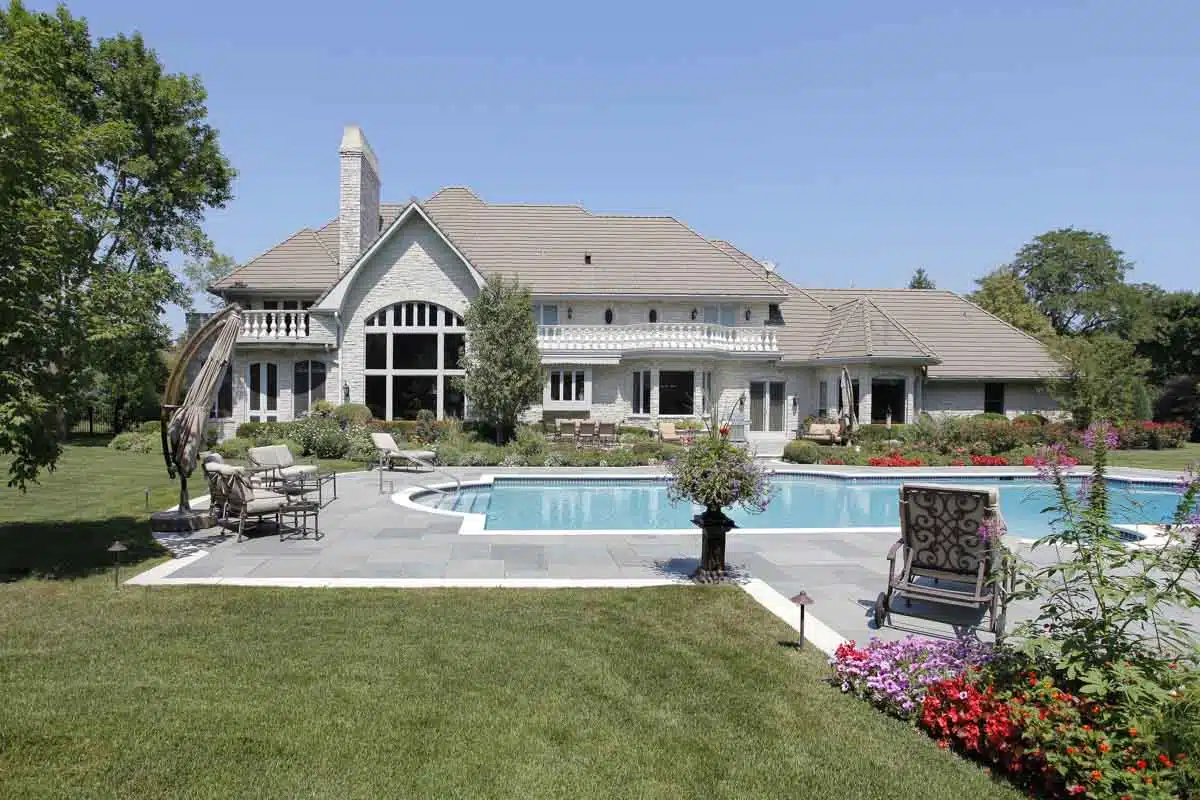 There are no rules in choosing the pool patio paint colors to use, but factors such as your pool deck's location, style, maintenance, and preference are considered. Any existing local codes from your housing developer or state can also affect which paint color works best for your pool deck. However, there are common paint colors that work well with almost any type of pool deck.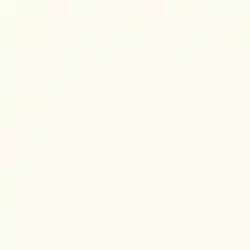 Benjamin Moore Simply White OC-117: With a reflectance rate of 89.52, you are sure to have a bright and clean pool deck color. The white paint color has a tinge of warm color that is versatile to match any existing exterior color, style, or luxury swimming pool designs.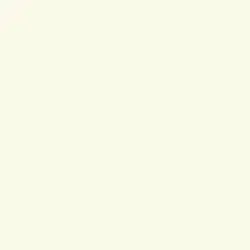 Benjamin Moore Mayonnaise OC-85: A warmer version compared to Simply White, Mayonnaise OC-85 also has a high light reflectance rate of 88.07. The color works well with any style but most especially with traditional-themed pool decks.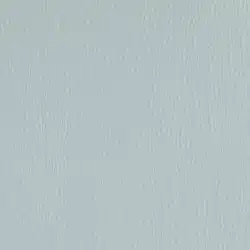 Sherwin Williams H&C Cool Feel: If you're looking for a base color, the H&C Cool Feel is a water-based coating perfect for a satin sheen. You can add any color tint to match your preference or style.
Sherwin Williams HC 135 White-Washed Terracotta: This is a lively cream color that's close to the hex code #F7D9B5. The concrete stain works well in wet environments.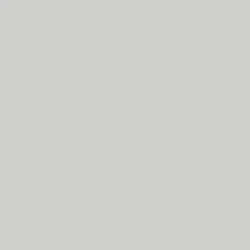 Benjamin Moore Cement Gray 2112-60: For that simple contemporary style, this light gray color finish can enhance a swimming pool surround while standing up to the elements. Cement Gray exterior paint under Element Guard™ comes with sheen options, namely flat, low luster, and soft gloss.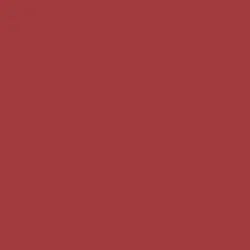 Behr Brick Red #PFC-02: The gorgeous color is formulated for stucco, masonry, and brick materials, making it great for concrete or stone pool surrounds.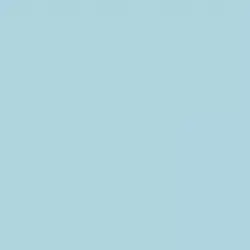 Valspar Porch Blue: The muted blue is a gorgeous paint specially formulated for pool decks and walkways with Heat Relief Technology. The said paint technology features UV-resistant properties making it cooler to walk in a pool area during hot days.
Benjamin Moore Pink Canopy 010: The pink peach is a youthful and fresh tone evocative of coral or seaside sceneries. Suggests a color combination that falls within the range of pink and peach tones. It's likely to be a soft, warm, and inviting color that combines elements of both pink and peach hues. Keep in mind that how a color appears can be influenced by lighting conditions and surrounding colors.
Is A Dark Or Light Patio Around The Pool Better?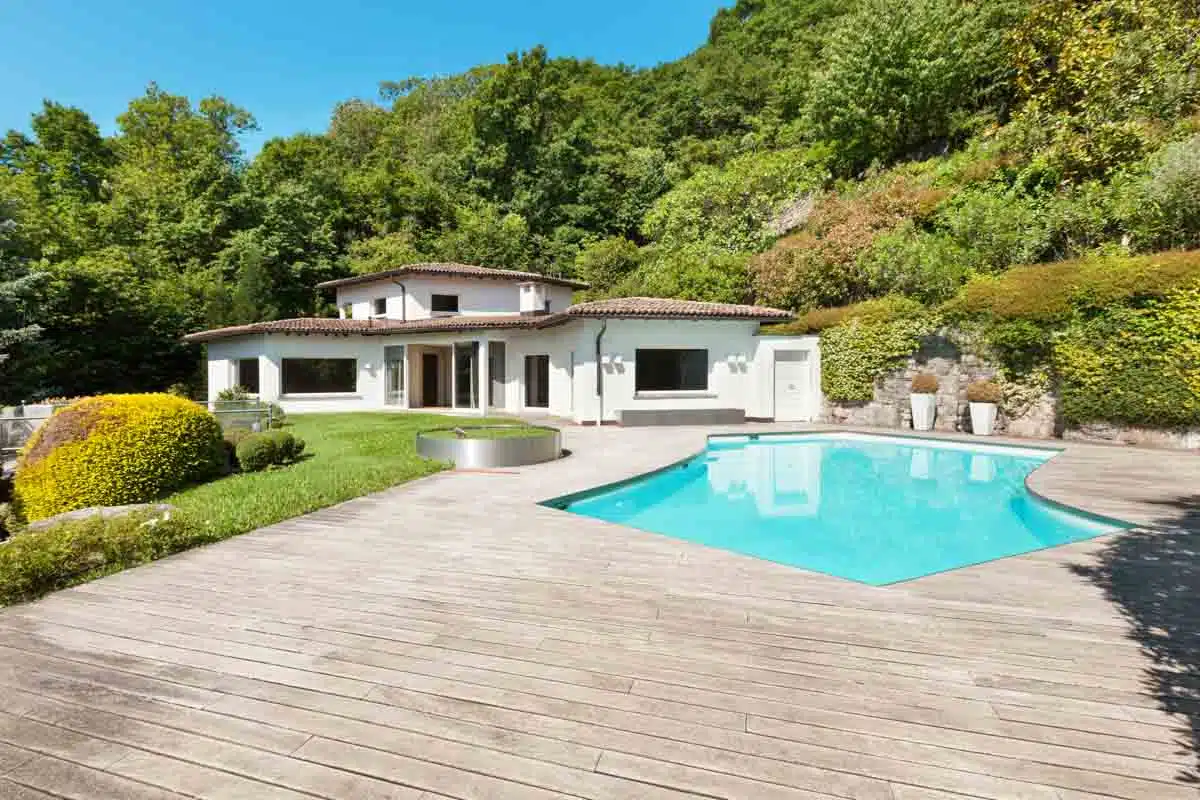 The choice between a dark and light patio depends on many factors, such as location, maintenance issues, lighting, and aesthetic impact. Each shade has its own benefits and disadvantages.
Light Patio – Recommended for Covered Patio: Light-colored types of patio look bright and clean and lessens the need for exterior lighting, especially when planning for a covered deck.
The light color scheme around a pool also has a lower heat absorption compared to darker tones. Light colors such as cream or beige also work well with blue swimming pools, simulating a lagoon or a coastal scene.
Dark Patio – Recommended for Cold Locations: Since dark tones absorb more heat from the sun, a pool surrounded by a dark color contributes to a more comfortable hardscape to walk on. The dark color scheme also can easily make a patio around the pool look sophisticated while allowing the natural surroundings to pop up from the scene.
Is Painting A Pool Deck A Good Idea?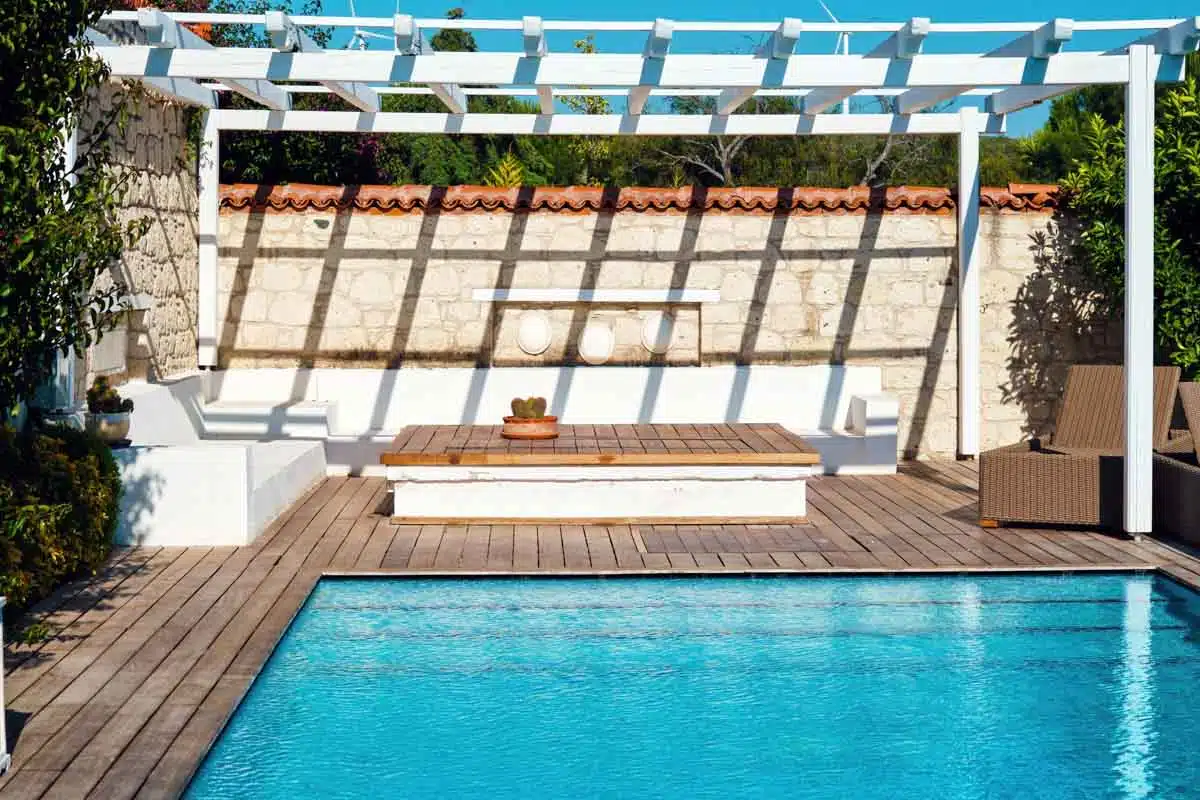 With so many painting products today with improved formulas that can protect materials, regulate hardscape temperature, and other added features, it's hard not to consider painting a pool deck. While the extra layer of surface protection prolongs the material's service life from the elements, it also enhances the overall appearance of a pool and deck area.
However, factors can affect the use of paint in a pool surface area. For instance, when a pool deck showcases authentic stone or wood material, it is suggested to leave the natural textures and colors to stand out.
See more related content in our article about natural stone pool deck on this page.