These gable vs dormer ideas share the difference between these two, their distinct features, and what style of homes have gable roofs.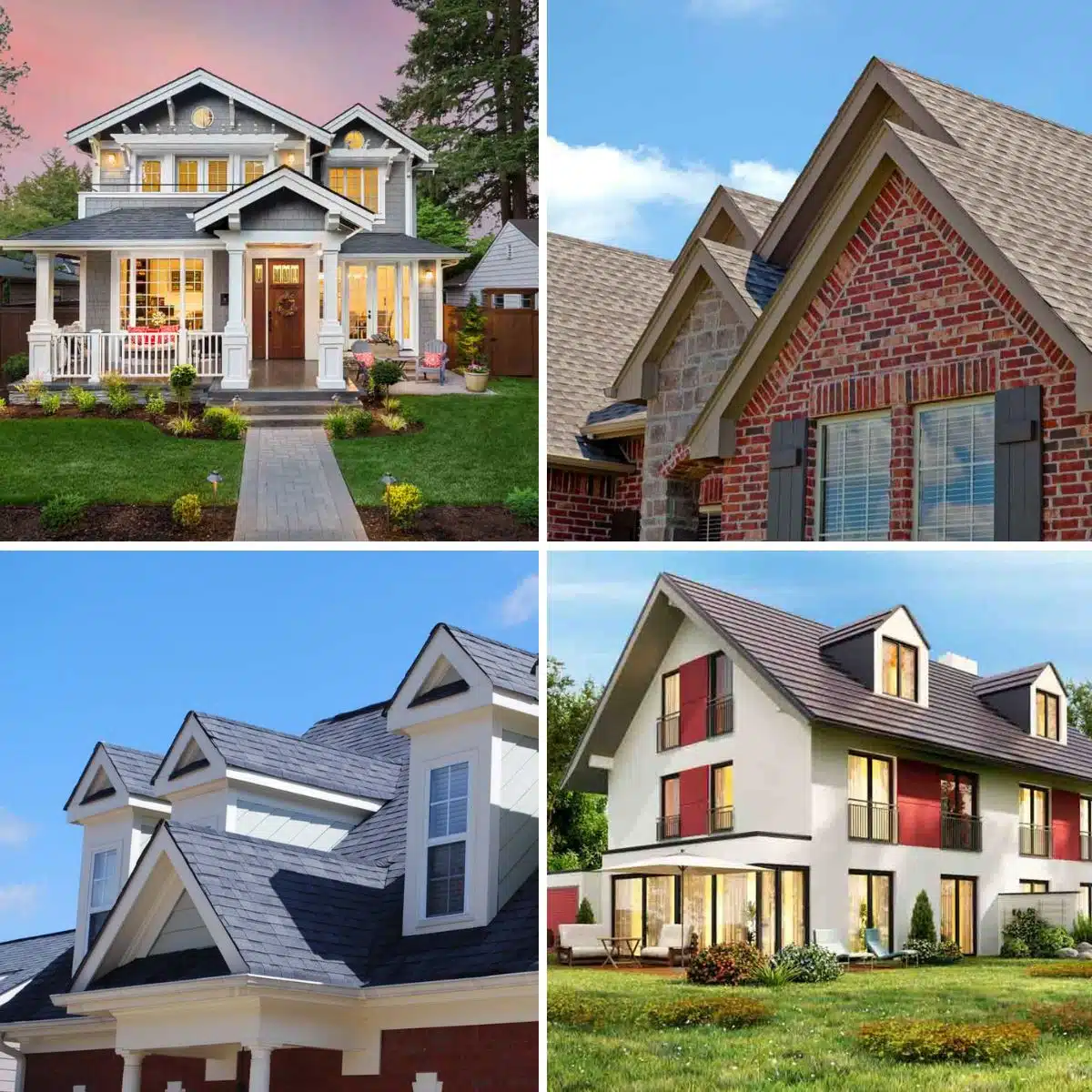 Dormers and gables are roofing designs that have long been architectural markers and that have effortlessly integrated into many modern architectural themes. But more than adding character to a home, gables and dormers extend the living space, allowing natural light and ventilation into the interiors.
With such similar features, gables and dormers are often interchanged. However, there are differences between the said roofing designs. In this article, we will explore the differences between gable and dormer.
What's The Difference?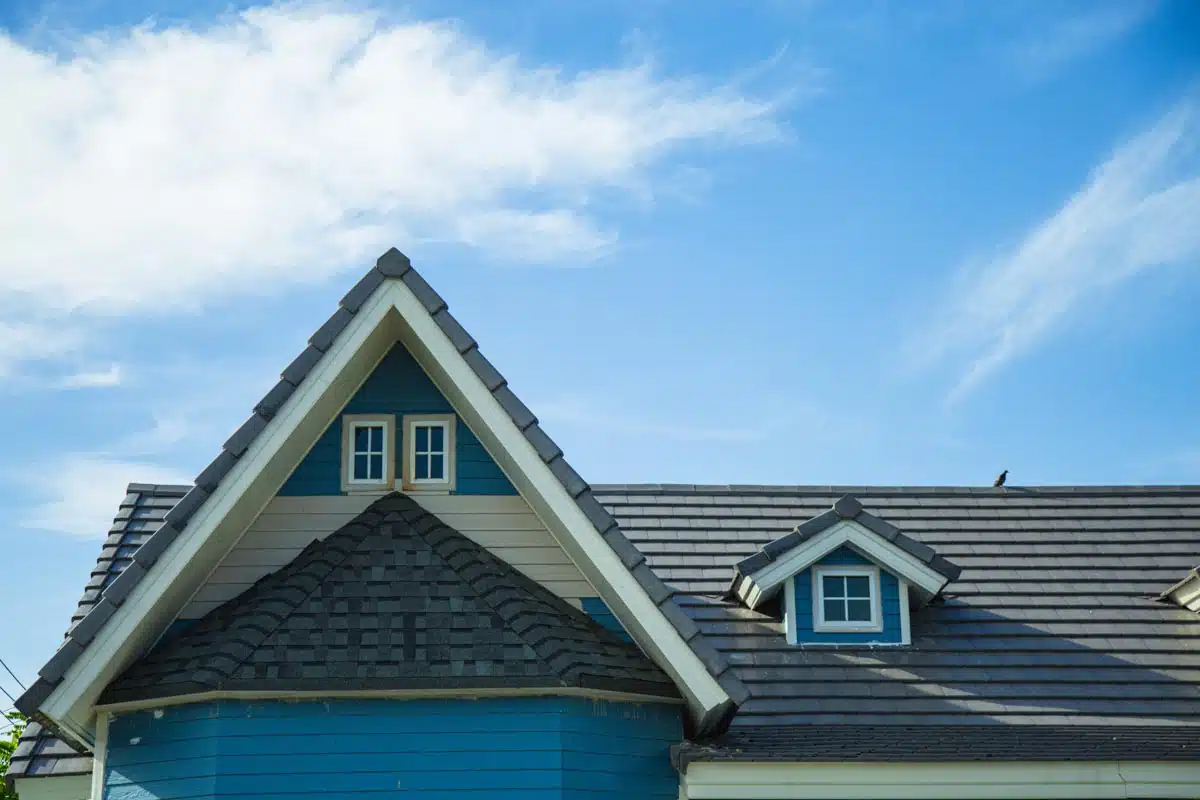 The main difference between a gable and a dormer is that a gable is found at the end of the walls of a house, while a dormer is found protruding vertically from a portion of the roof.
Gable is a collective term to refer to the triangular portion created by the intersection of two opposite roof slopes.
Gable: One of the simplest forms of roofing design next to a shed or flat roof, a gable roof forms a triangular-shaped wall that can accommodate a gable window.
Pitched roof types allows water to drain effectively and allows natural light and ventilation to pass through the structure. For places with warmer climates, it is recommended to have a roof pitch that is high enough to allow space for hot air to escape.
Gable roofs were first used in Ancient Greece designed to protect temples. However, the gable roof was first extensively used in Germany, most notably during the Gothic period.
Distinct Features of a Gable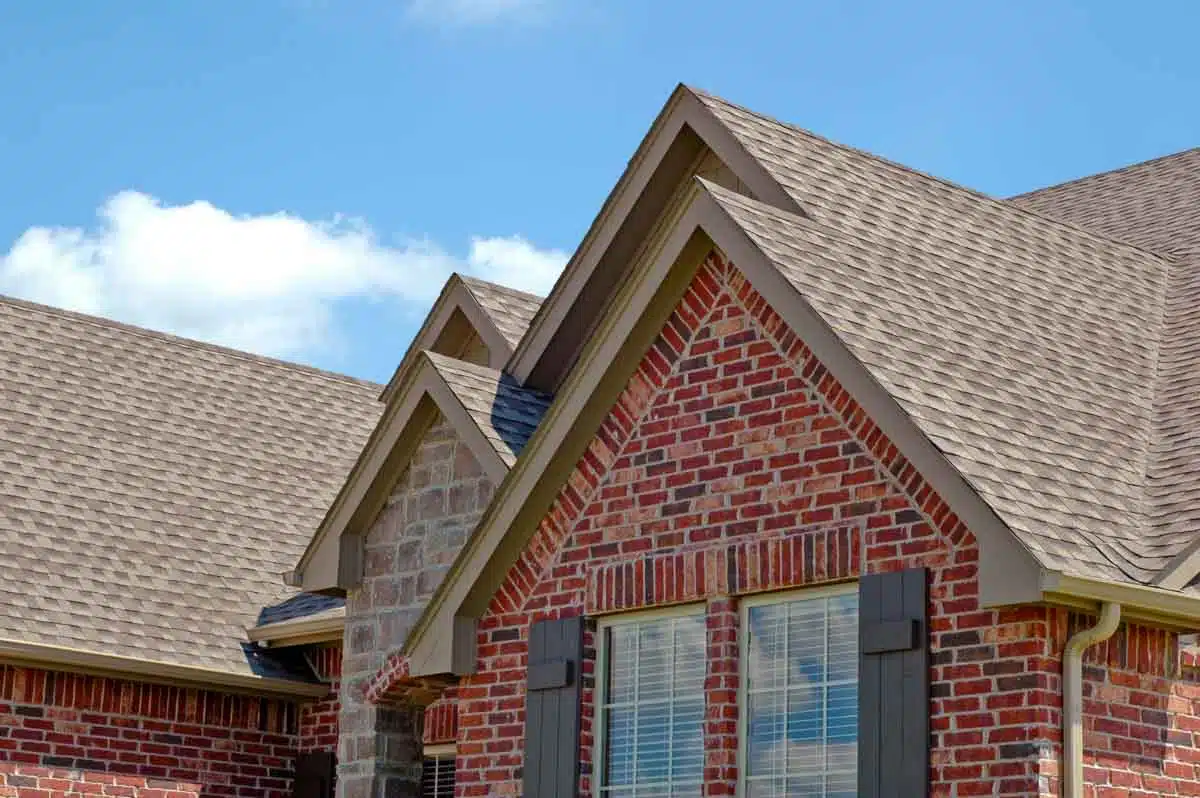 Triangular in Shape: The two sloping roofs that meet at the center or roof apex form a triangular shape. Thus, the exterior wall with sloped roofs also forms a triangular shape.
Pitched Roof: The ridge of the gable roof is connected to the apex of the building, creating a continuous ridge. The extra space created with an acceptable ceiling height can be used as a bedroom, attic, or storage area.
Creates a Flat End Wall: A gable roof covers the flat wall, called the gable end, where a window is usually installed.
Dormer: A dormer refers to a small room projected from the roof slope with its own roof covering and will typically have at least one window glass set. The extra space provided on the upper floors usually can accommodate an extra bedroom or provide nature to an attic.
The origins of dormers are traced back to France and are attributed to architect Francois Mansart, who developed the mansard-style roof. The mansard roof has four sides and is double pitched, where the lower slopes are steeper, creating a veil-like cover to the structure.
Distinct Features of a Dormer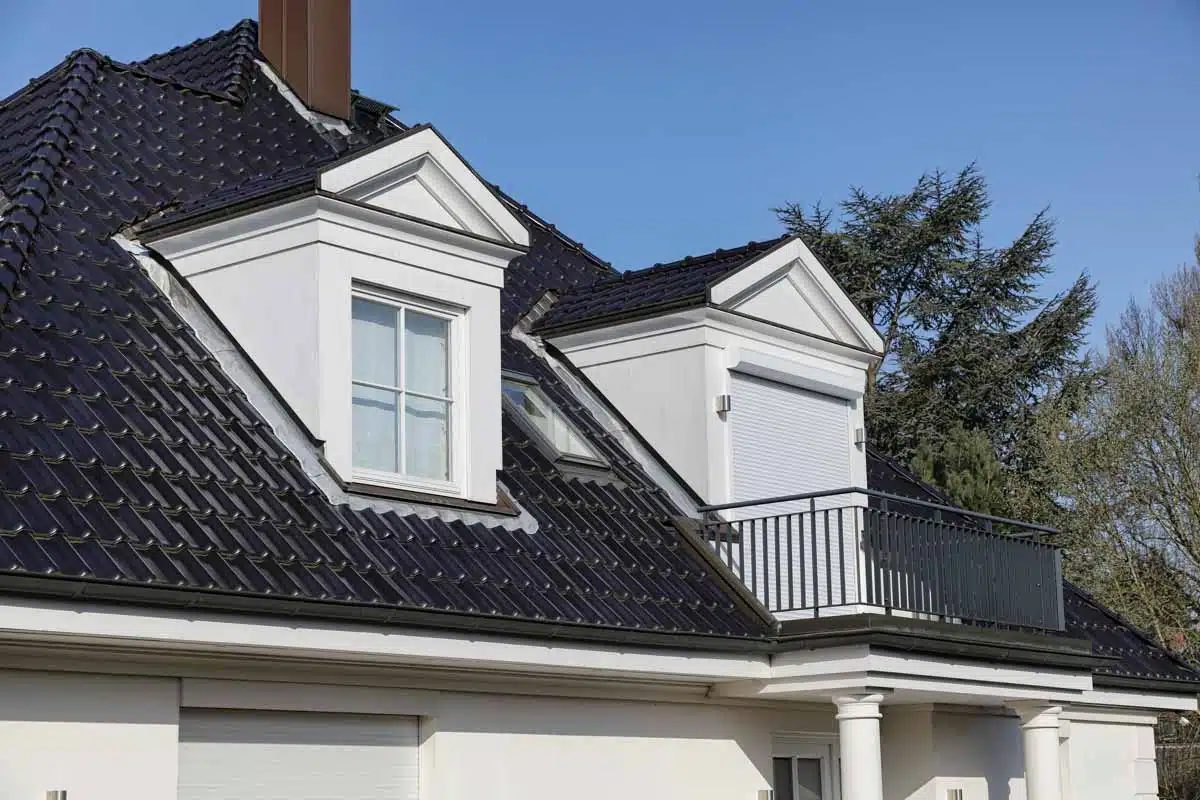 Small Width: Traditional dormers are usually not more than 3 feet and 6 inches (1.1m) with a height of 6 feet and 3 inches (1.9m).
Window: It is uncommon for a dormer not to have a window. Dormers were originally developed to provide daylight into attics for large cottages. For this reason, dormer windows are usually termed lucarne or skylight.
Separate Roof: Other than a gable roof, a dormer can have different types of roof designs depending on the architectural style. The most common alternative to gable roofs is hipped, shed, or arched roofs. The roof eaves can be aligned along the external wall face, offset from the wall, or carried off along one of the purlins.
What is a Gable With a Dormer Roof?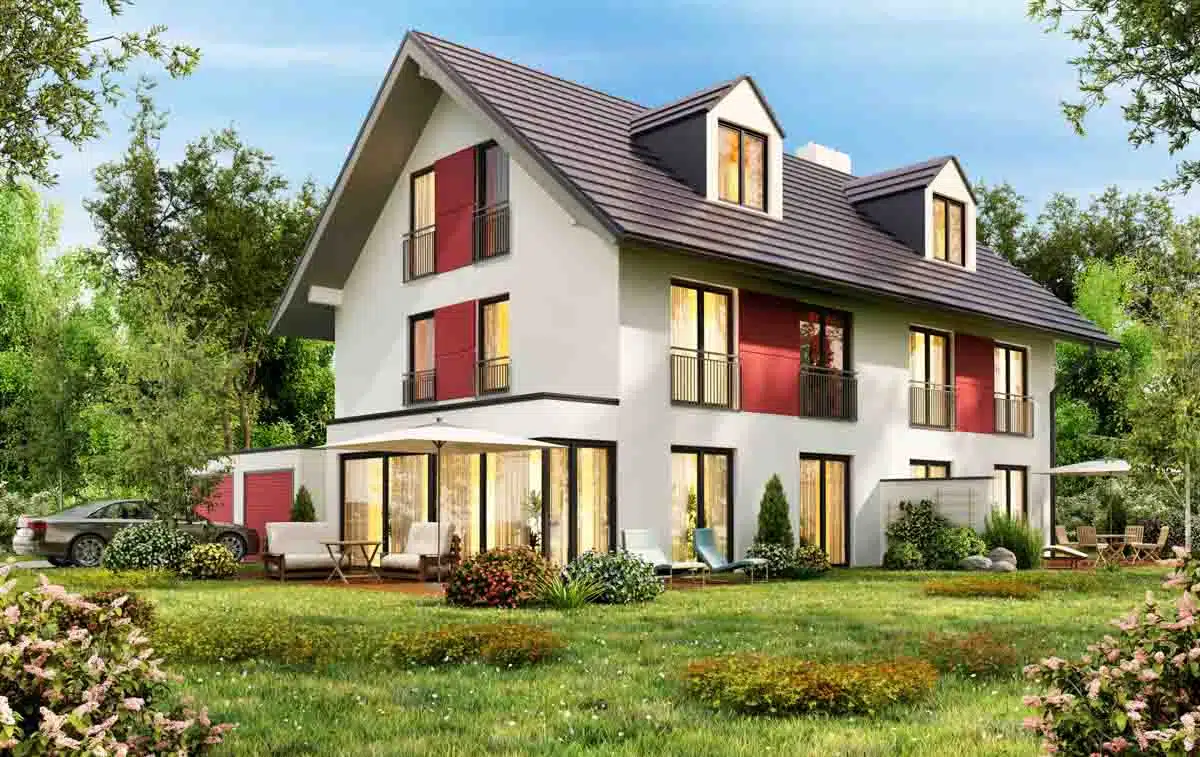 Another term to familiarize is the gable dormer. A gable dormer is basically a dormer that has a gable roof and was the most common design during the 17th to 18th century until hipped roofs were introduced. Gable dormers complement the architectural style while being a practical means to add space without exceeding the height limit in a locality.
A gable with a dormer roof is also known to drain better, preventing water or snow from accumulating, leaving a drier roof, and preventing the usual roof issues.
What Style Homes Have Gable Roofs?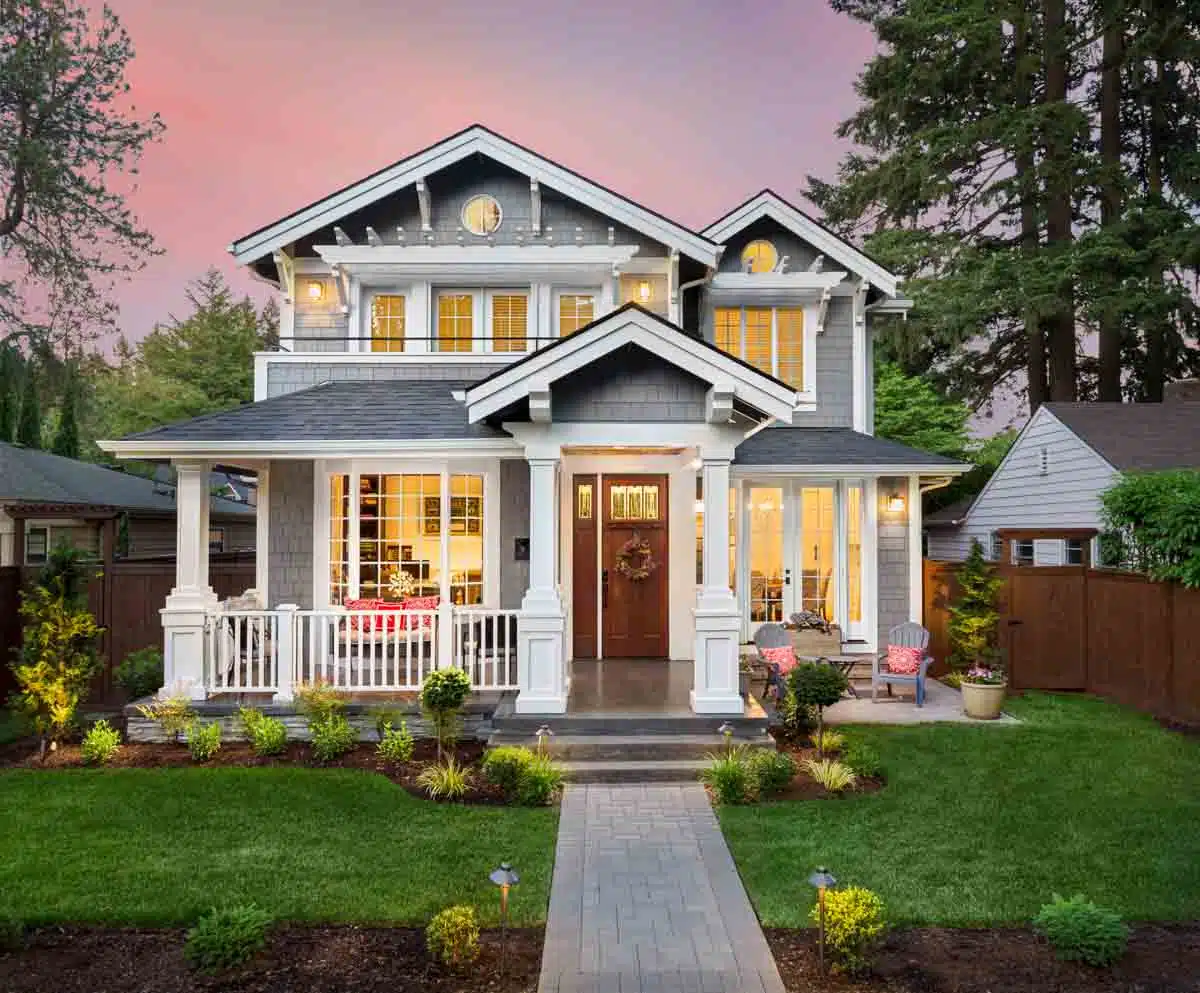 From historic to modern architectural-styled homes, gable roofs are adaptable to any type of architectural style. But gable roof types are more associated with traditional construction styles such as gothic revival, Victorian, Tudor Revival, Craftsman, Colonial Revival, Cape Cod, and Farmhouse styles.
Modern variations of the gable roofs are also available with a simpler profile, usually with a longer overhang or a hidden gutter, to achieve a sleek and minimalist look.
Modern Farmhouse: Farmhouse architecture often features gabled roofs with simple profiles and combines modern materials with the signature board and batten siding. Gable roofs are practical in modern farmhouses, providing extensive coverage for open plans and extended porches.
Swiss Chalet Revival: Distinguished by its front-gabled low-sloped roofs with wide eaves, Swiss chalets were widespread in the United States from the 1880s to the early 1900s.
Today, adaptations of the wide gabled roof structures of the arts and craft architecture are typical for mountain lodges and other vacation homes. The Swiss chalet style usually does not incorporate dormers.
Gothic Revival: The Gothic revival in the United States in the 1840s to 1860s showcased very steep gable roofs with decorated vergeboards. Inspired by the old cruciform plan, gabled roofs are showcased in the front of a house dominating the façade with pointed arched windows. Gabled dormers were also a fixture in Gothic revival houses with asymmetrical plans.
Victorian: Like the Gothic Revival, the Victorian style has ornamented gables with molding or pediments. The asymmetrical plan is dominantly Victorian and has visually rich millwork.
Tudor Revival: Characterized by half-timbering, steep gable roofs, and decorative elements, Tudor Revival architecture commonly incorporates gables and dormers to evoke a medieval English cottage aesthetic.
Craftsman: The Craftsman style often features front-facing gables with overhanging eaves and exposed rafter tails. Dormers are used to expand the living space within the attic or upper floors.
Colonial Revival: Inspired by the architecture of the American colonial period, this style often includes gabled roofs with dormers, providing a classic and timeless appearance.
The roofs are typical of high-pitched gable roofs dominantly featured in the façade. Combining several types of dormers, usually alternating or creating an asymmetrical design.
Cape Cod: Most traditional homes with gable roofs survive in Cape Cod Revival homes, as the style was prominent during the 1920 to 1950s. A regional style originating in New England, Cape Cod houses commonly have steep roofs with gables and dormers.
Shingle Style: This style, known for its shingle cladding and irregular rooflines, often incorporates gables and dormers to create a picturesque and visually striking facade.
Do Dormers add Square Footage?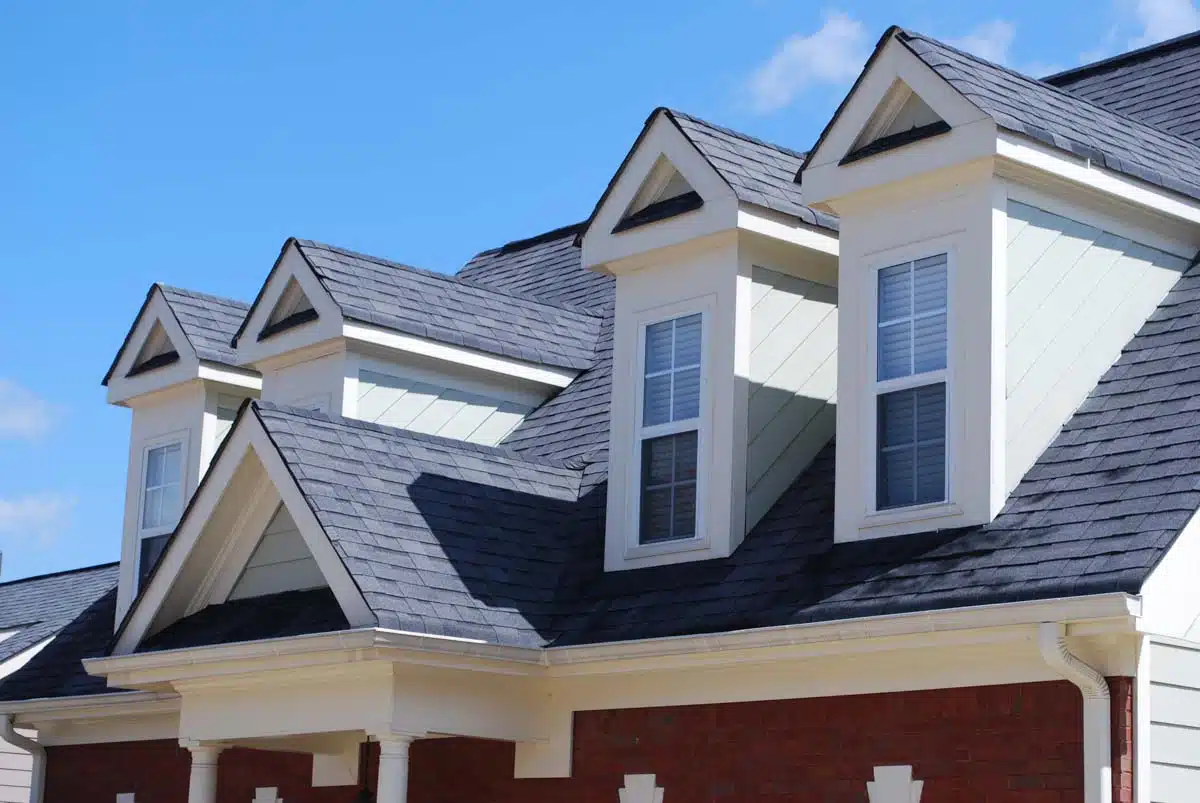 Yes, dormers can add square footage to a building's interior space. According to Home Guide, a dormer can add 25 to 250 square feet to a home. Factors such as the number of dormers and sizes will contribute to how much space is added to the upper floors.
Take note, though, that dormers that are off-scale or appear too large on a structure can depreciate the property's value.
The amount of square footage added by a dormer also depends on its size, shape, and design. Different types of dormers, such as shed dormers, arched dormers, gable dormers, hipped dormers, or eyebrow dormers, can create varying amounts of interior space.
It's essential to note that the additional square footage provided by dormers is considered "finished" or conditioned space, meaning it is suitable for year-round use and is typically included in the overall square footage of the building when determining its total livable area.
A dormer often has limited headroom with sloping sides that can make a tight attic space more livable and provide extra natural light and usuable space. The cost is worthwhile for added comfort, curb appeal, and resale value.
See more related content in our article about garage dormer designs on this page.