Find out all about natural fiber rugs that are soft including the different types, their advantages and disadvantages, and which natural rug options are the softest.
Designers have made it clear that natural-fiber rugs are their favorites because of their soft and relaxed texture that's heavenly to touch and feel. More than just the experience, these soft natural fiber rugs also offer an easy and soothing vibe to a space.
Quicklook: Soft Natural Fiber Rug Types
• Sisal
• Jute
• Seagrass
• Cotton
• Hemp
• Coir
Benefits of Natural Fiber Rugs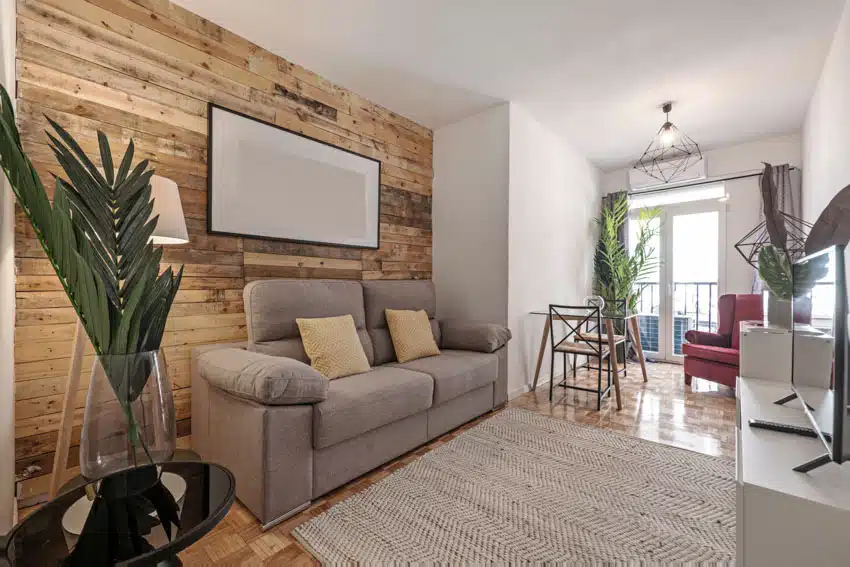 While there are different benefits you can get depending on the type of natural fiber rugs you consider, there are general benefits you can enjoy including the following:
• Affordable and highly available: Except for wool, natural fiber rugs are significantly cheaper and easy to find.
• Simple construction: These natural rugs are either braided or woven and so do not undergo complicated processes just to be made.
• Great durability: Natural rugs are known to be more durable compared to synthetic rugs.
• Easy cleaning & maintenance: Since they are braided or woven, dirt doesn't get trapped in these rugs. A quick and easy shake can also clean the rugs.
• Eco-friendly & biodegradable: Natural fiber rugs are environmentally friendly and unlike synthetic rugs, they do not cause a significant impact that can harm the environment.
Soft natural fiber rugs became a favorite among designers because of these benefits. They are durable, sustainable, and aesthetically pleasing without making you feel guilty for contributing to the rampant abuse of the environment. The materials to make these rugs are found in nature and so are considered to be renewable materials.
Types of Soft Natural Fiber Rugs
If you are choosing among the different natural fiber rugs for your home, make sure you consider the budget, durability, and general aesthetics and feel of the room you'll use it in.
Different natural rugs have their corresponding advantages and disadvantages you have to weigh and exploring them would be the best step to take before deciding.
Here are some of the most popular types to choose from.

Sisal Rugs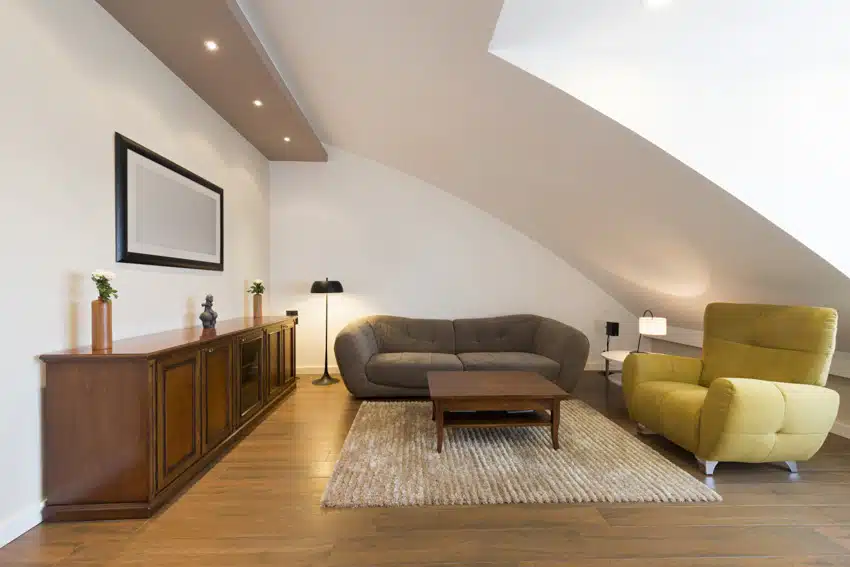 Sisal rugs are made from the fibers of sisalana or the agave plant, a plant that's native to Central America including Mexico, and under the same family of plants like tequila and aloe.
Although it will mat slightly in heavy use areas, sisal maintains its yarn integrity and texture for years. – Old House Interiors, September 2002
These natural rugs though are majorly produced in Africa and Brazil. These are considered the toughest among the most popular natural fibers, making them the ideal material for twine and rope.
Agave plant features long leaves that where the fibers are taken from. When the fibers are woven, the flatter, thicker, wider, and chunkier ones feel softer compared to other rug weaves. These natural sisal rugs are considered the most popular natural fiber rugs in the market, along with jute rugs.
Advantages of Sisal Rugs

• Incredibly durable: Sisal rugs are ideal for high-traffic areas like hallways and entryways because they are durable enough to stand up to regular heavy wear and tear. They can even stand up to pet scratching.
• Clean and uniform look: Sisal fibers are finer, which gives sisal rugs this textured but clean look that will look great for modern and minimalist styles. These sisal rugs feature earthy shades that can easily pair well with other decors and styles.
• Easy-to-clean spills: Spills can easily and quickly be removed and cleaning the rugs is possible by vacuuming regularly.
• A variety of styles and structures: The muted organic beauty of sisal rugs easily blend well with many designs because they also come in a wide selection of structures and styles. You can find these rugs in herringbone styles and even classic boucle.
• Dyes well: Sisal rugs can absorb dye well because of their fibers, producing a wide range of neutral shades including bright beiges, deep browns, and even charcoal grays.
Disadvantages of Sisal Rugs

• Less comfortable underfoot: Since sisal fibers are coarse, they can feel scratchy to the touch and uncomfortable.
• Prone to becoming slippery: After some time with regular wear and tear, sisal rugs tend to be a bit slippery and so must not be placed on stairs as runners.
• Tricky to clean tough stains: Sisal rugs are very absorbent, so removing tough stains can be challenging.
• Tends to become discolored: Discoloration of these rugs can result from spills on the sisal rugs and exposure to direct sunlight. This is why placing them outdoors or in wet areas like laundry rooms and bathrooms must be avoided.
Jute Rugs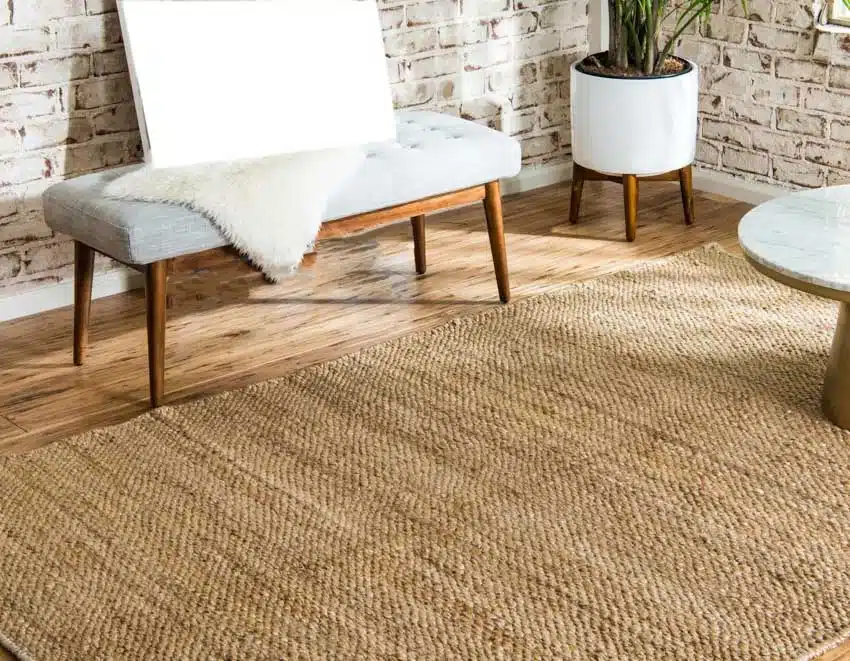 Made from a bast natural plant stem fiber, jute rugs are generally soft in structure and design. Grown in India and Bangladesh, jute fibers are the common material used for making twine and burlap.
The fibers are taken from the green and shiny stalks of the plant and then stripped, soaked, spun, and woven into this soft rug. The fibers are naturally soft, long, shiny, and brown
Advantages of Jute Rugs

• Pleasingly soft underfoot: Jute fibers come from the leaves, which is responsible for its popular soft texture that easily resembles wool.
• Adds an earthy and organic element to your home: Commonly in light beige color, jute rugs have this chunky and textured aesthetics that adds an organic and natural feel to your home.
• Features a rustic ambiance: Since most jute rugs are handcrafted and carry earthy tones with a muted sheen, they offer a rustic touch you would want your room to have.
• Deals well with minor stains and spills: Jute rugs have this natural variation of tones and rich textures that make it easy to hide minor stains on the rugs.
• Can be dyed in different colors: While the fibers come in natural brown color, you always have the option to dye the jute rugs in any color you prefer.
Disadvantages of Jute Rugs

• Least durable among natural fiber rugs: While jute rugs are the softest, they are also the least durable among all other natural fiber rugs offered in the market. They are durable enough for wear and tear but only for low- to medium-traffic areas like bedrooms, living rooms, and dining rooms.
• Blot quickly spills: Jute rugs have the tendency to blot spills quickly, which is why there is a need to vacuum regularly.
• Tend to shed: New jute rugs tend to shed because of their natural fiber so don't be shocked when this happens. The good thing is that it lessens as the rugs get older.
• High variation: One jute rug can be very different from another jute rug. They have high variation when it comes to color and texture because they are handcrafted.
Seagrass Rugs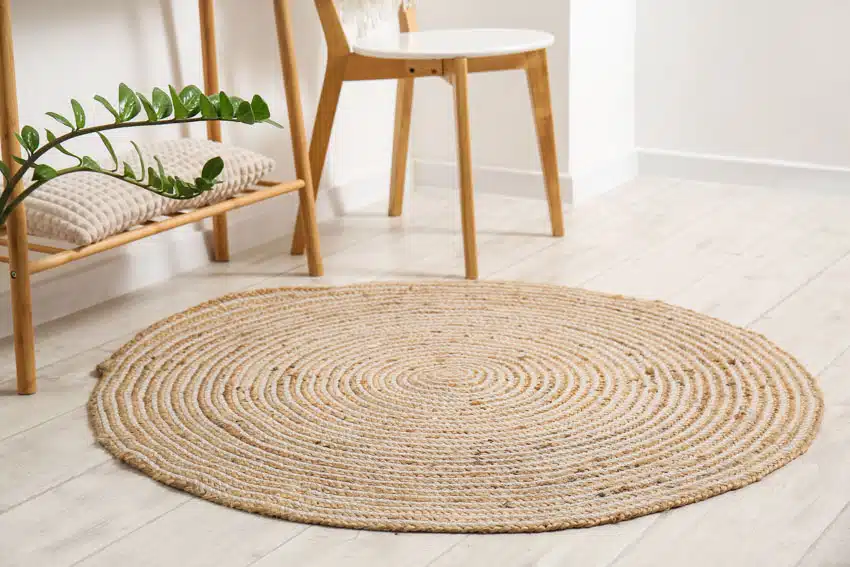 Popular for their abundance in texture, seagrass rugs come from the light green fibers of the seagrass plant. This non-porous marine plant is fast-growing, water-resistant, and grown in saltwater marshes, specifically in the Asia-Pacific region.
Usually bound in leather or cotton, these seagrass rugs are ideal for living room wall-to-wall installations and even as stair runners.
Advantages of Seagrass Rugs

• Incredibly durable: Because of their dense weaving, seagrass rugs are very durable and can last for years. They are ideal to be placed in high-traffic areas, including the hallways and family room.
• Stain-resistant: Seagrass rugs are resistant to stains because the fibers used to make them are strong and non-porous.
• Eco-friendly option: While most natural fiber rugs are environmentally friendly, seagrass rugs are special because the fibers they are made of come from a fast-growing plant. The harvest of these plants won't have a significant effect on the environment since they are quickly replaced.
• Less expensive: Seagrass types of rugs are considered one of the least expensive options among all-natural fiber rugs, making them popular with practical homeowners.
• Features a rustic ambiance: With variations in shades and textures in their knots, seagrass rugs have those imperfectly unique looks you can use in a rustic-style room.
Disadvantages of Seagrass Rugs

• Not reversible: Unlike other natural fiber rugs, seagrass rugs are not reversible because they are bound with either leather or cotton and have latex backing.
• Limited color options: Seagrass fibers are nonporous, so the rugs don't take dye well. This limits your color choices to a handful of options, including a green color that turns toasty brown over time.
• Not ideal outdoors: Similar to most natural fiber rugs, seagrass rugs are not compatible with outdoor applications.
Cotton Rugs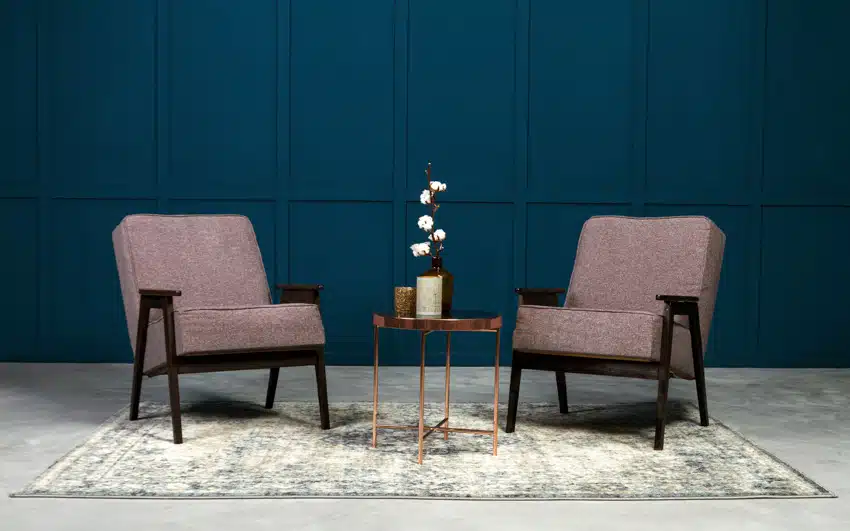 Cotton rugs are technically natural fiber rugs, much similar to popular sisal and jute rugs. They are often overlooked though because they look and feel different than the other two. These rugs are made from fabric strips braided together and dyed in bright colors.
Advantages of Cotton Rugs

• Eco-friendly: Cotton rugs are recyclable since they can use fabric from old and worn-out blankets and clothes. These rugs can help give new life using older products and in the process reduce environmental impact.
• Extremely soft: Similar to jute rugs, cotton rugs are incredibly soft and feel good underfoot.
• Takes dye well: Cotton rugs can be dyed in different colors so you have a wide selection of colors and designs to consider.
• Washable and easier to maintain: Compared to other natural fiber rugs, these cotton rugs are washable and easier to clean and look fresh.
Disadvantages of Cotton Rugs

• Less durable: Also similar to jute rugs, cotton rugs are soft but less durable compared to sisal rugs. This means that they are only ideal in low-traffic areas like bedrooms.
Hemp Rugs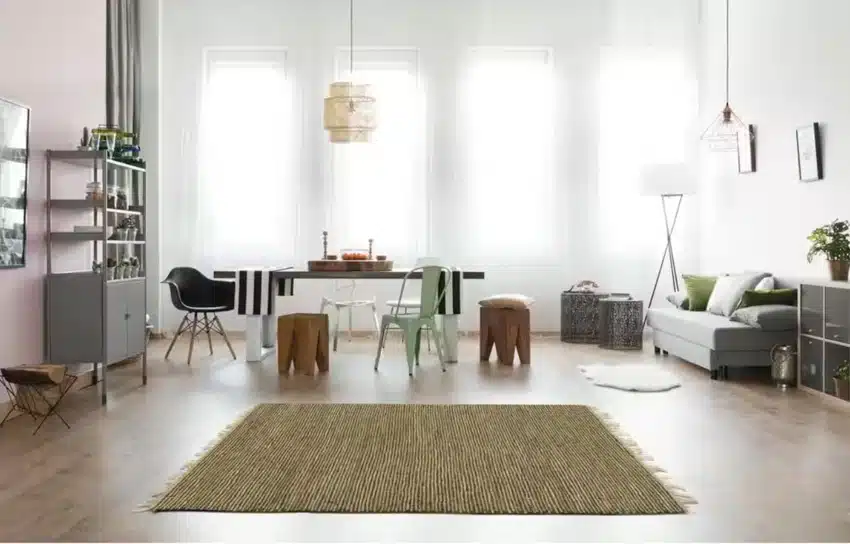 See this hemp rug at Home Depot [sponsored link]
Hemp rugs are similar to seagrass in a way that they are durable and highly hard-wearing. Hemp fibers have been used for years in the textile industry and they come in a natural coppery brown shade. Cleaning and maintaining hemp rugs will require regular vacuuming and spot-cleaning.
Advantages of Hemp Rugs

• Incredibly durable: Hemp rugs are incredibly strong and mildew-resistant. They tend to be coarse at first but over time can soften and feel better underfoot.
• Sustainable: These rugs come from hemp fibers that won't require processing which can lead to negative environmental effects.
• A wide variety of options: Hemp rugs can easily be dyed and woven in different patterns and designs.
Disadvantages of Hemp Rugs

• Tends to shed: If you choose hemp rugs, expect some shedding from the rugs.
Coir Rugs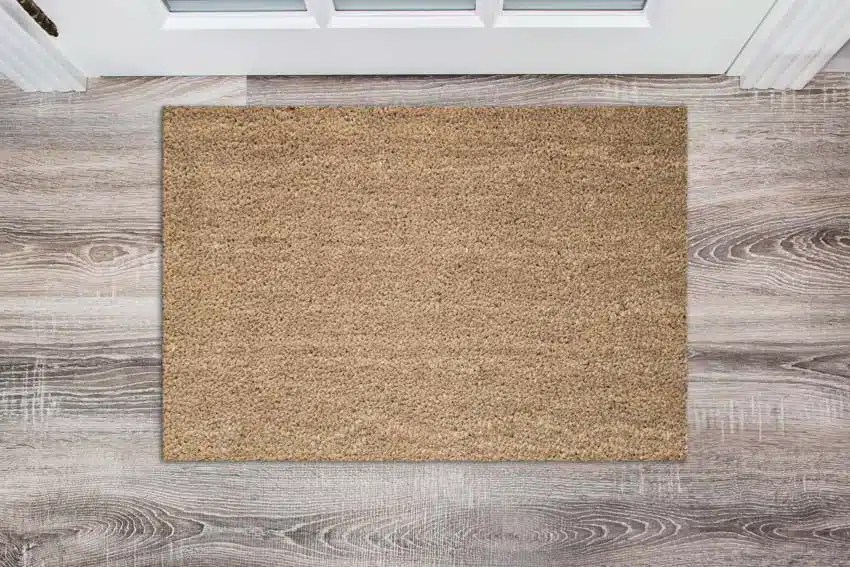 Coir rugs and mats are made of natural fibers from coconut husks. These husks are seasons in the lagoon and beaten down with a wooden mallet to be able to extract their fibers, which are then hand-woven by artisans to create these floor mats and rugs made of coir.
Advantages of Coir Rugs

• Durable: Coir is a strong material and so you can expect coir rugs to stand regular wear and tear. Some designers even describe the rugs as bulletproof, making them ideal for high-traffic areas.
• Easy to install: Coir rugs can sometimes be considered tiles, and they are easy to install on the floor.
Disadvantages of Coir Rugs

• Feels rough underfoot: While durable, coir mats are not soft and can be uncomfortable underfoot.
• Can break down over time: Since they are made from natural fibers, these coir rugs are expected to break down over time. You can extend the rug's lifespan by keeping it try and avoiding direct sunlight exposure.
• Limited options: Coir rugs only come in a few colors and styles so you have limited options to consider.
Which Is Softer Sisal Or Jute?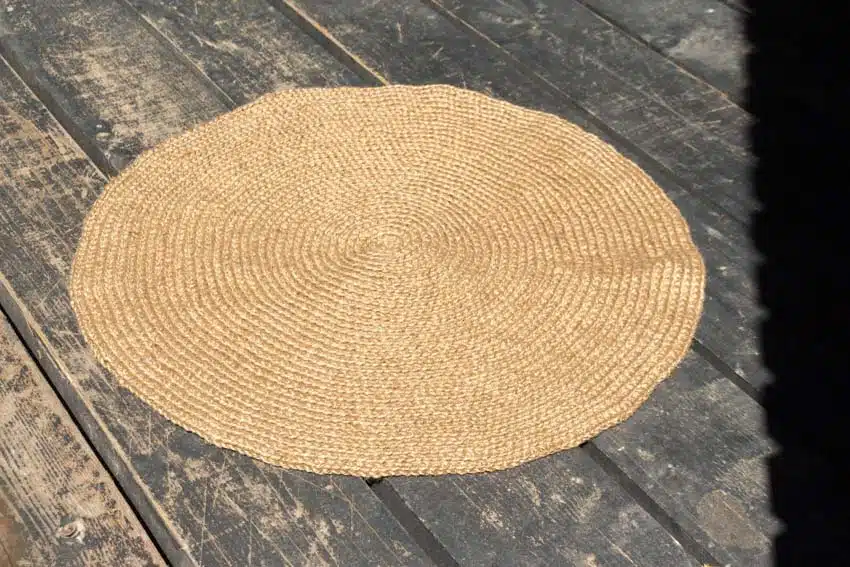 Sisal and jute are both natural fibers and when turned into rugs, they become the popular natural fiber rugs you can use at home. Jute is significantly softer compared to sisal but it is also less durable.
Jute rugs can only be used in low- to medium-traffic areas like living rooms and dining rooms. On the other hand, sisal rugs can be used in heavy-traffic areas like hallways and entryways.
What Looks Like Sisal But Is Soft?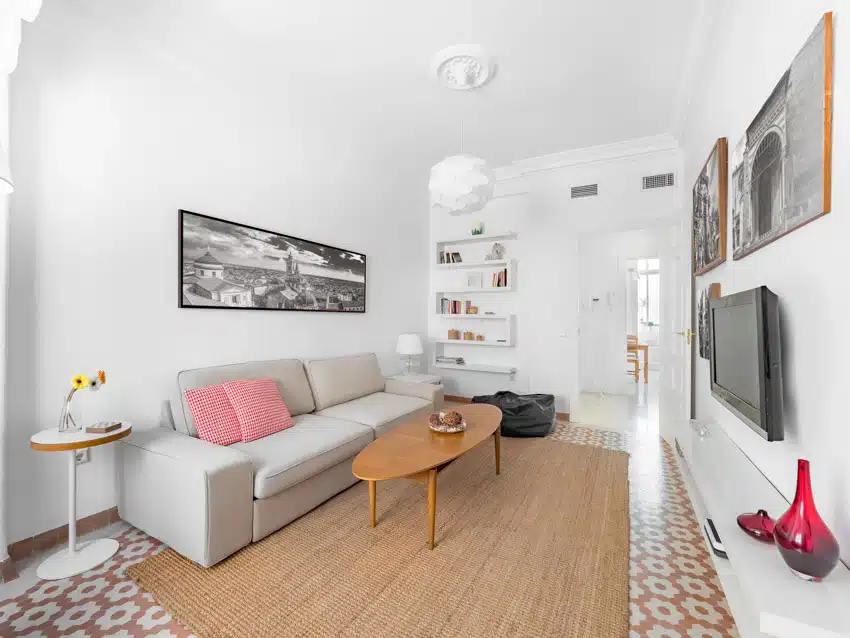 If you are looking for rugs that look like sisal but are softer, you can go for jute rugs instead. Both are sustainable, eco-friendly, and deliver a rustic vibe but jute rugs are more comfortable underfoot.
What Type Of Natural Fiber Rugs Is Softest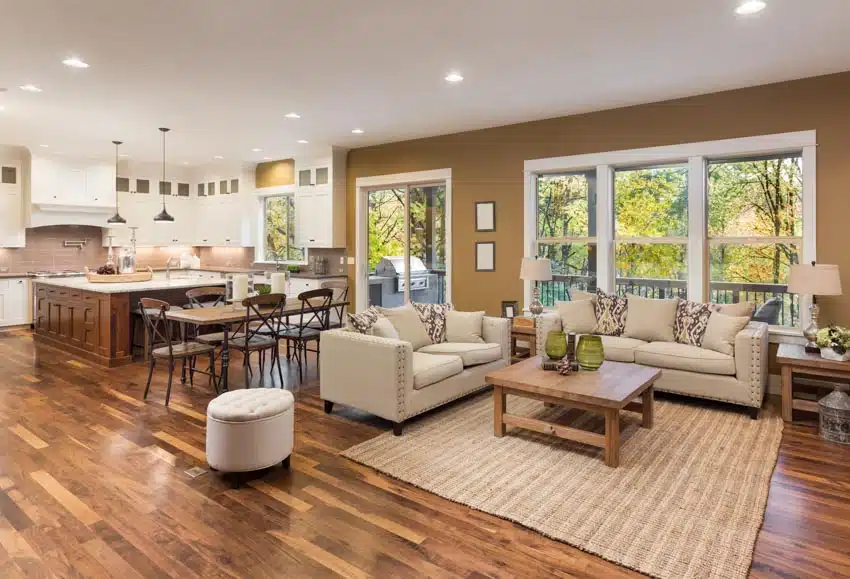 Of all of the natural fiber rugs you can consider, jute rugs are the softest. They feel pleasant and comfortable underfoot but can only be used in limited areas because they are less durable.
See more related content in our article about rugs for hardwood floors on this page.