Discover all you need to know about Indian wood furniture, from the popular types, their benefits, uses, durability, and which wood material is best to use for furniture.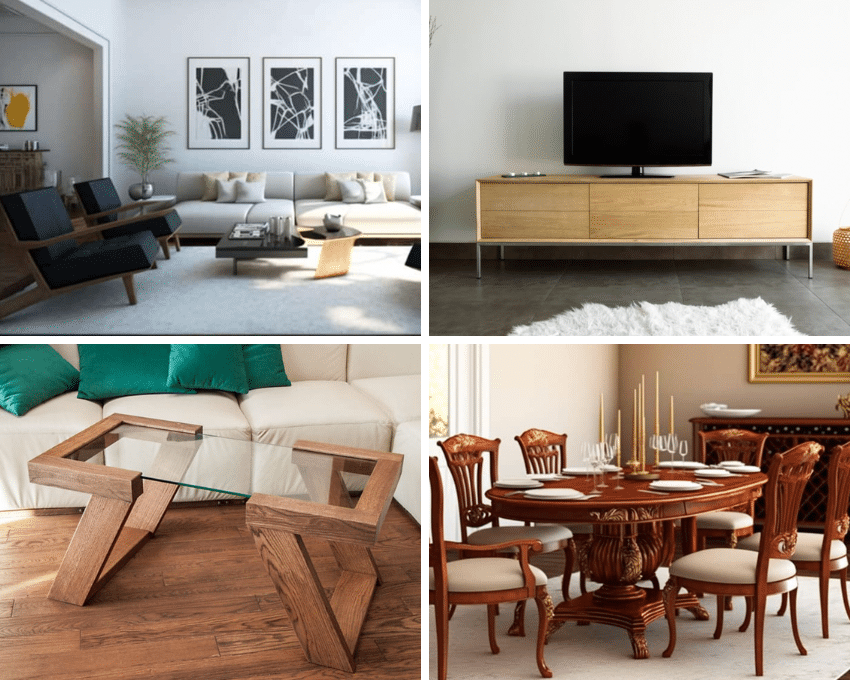 Furniture is an essential component of any home. Whether modern or conventional, it is the furniture that carries out the distinct personality of your home. Fortunately, the various types of wood found in India are renowned for the excellence and craftsmanship they contribute to any piece of furniture.
Even though the designs and construction of furniture have developed over time, Indian wood continues to be the most desirable among all construction materials. The robustness and excellent artistic value of handcrafted hardwood furniture are well-known worldwide.
Wooden furniture has consistently been a key component of home interior design ideas despite their constant development. Indian woods are renowned for the reliability they provide to the furniture.
Nevertheless, different types of wood are utilized to create furniture for Indian houses. What kind of wood is best for furniture, then? In general, when purchasing furniture, you must be mindful of the benefits and uses of the different types of Indian wood.
Quicklook: Wood Types In India For Furniture
• Mango Wood
• Teak Wood
• Marandi Wood
• Sissoo Wood
• Rosewood
• Sandalwood
• Mahogany
• Oak
• Deodar
• Satin
• Jackwood
• Sal Wood
• Mulberry Wood
• Coconut Wood
Types Of Wood For Furniture In India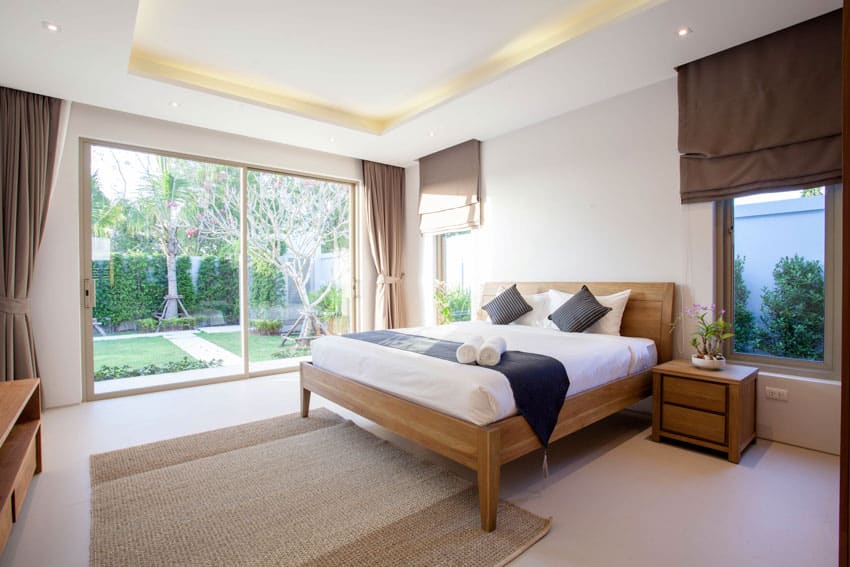 Here we share the different types of wood for furniture in India including its uses and benefits.

Mango Wood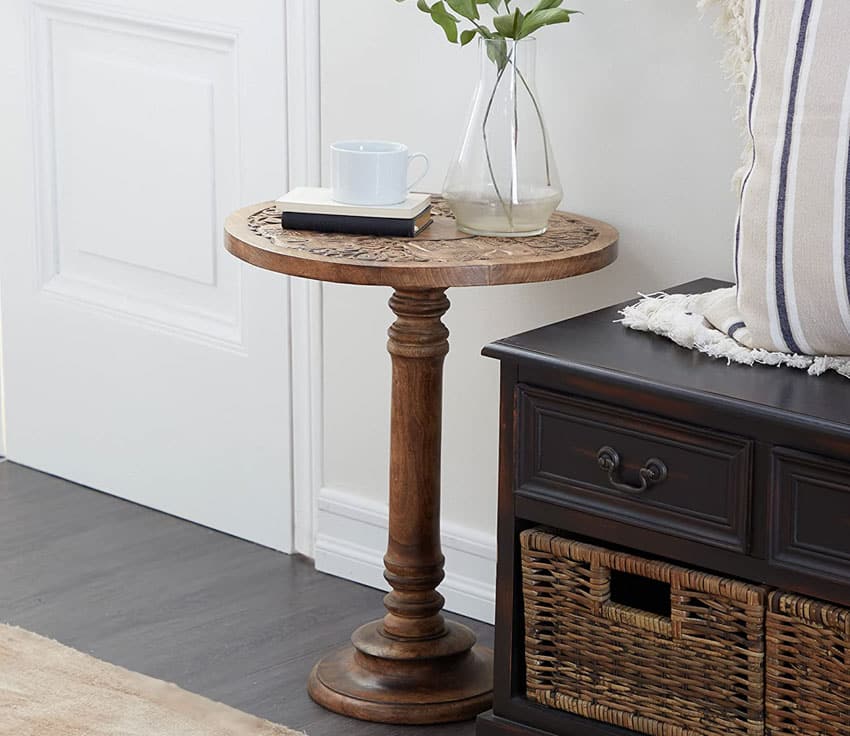 See this mango wood accent table at Amazon [sponsored link]
Mango trees are indigenous to East Asia, Myanmar, as well as India. Mango wood has been most frequently developed in India, but it is also cultivated in China and Kenya. Mango wood's natural hue is often golden brown, even though there are other varieties that have a brighter yellow hue or have black or reddish streaks running across them.
Aside from that, mango wood is an excellent alternative for furniture building since it is quite straightforward to deal with compared to many other hardwoods.
Because it is soft, it is simple to cut, mold, and carve elaborately. Mango wood is also a fantastic material for outdoor furniture because it is incredibly water-resistant.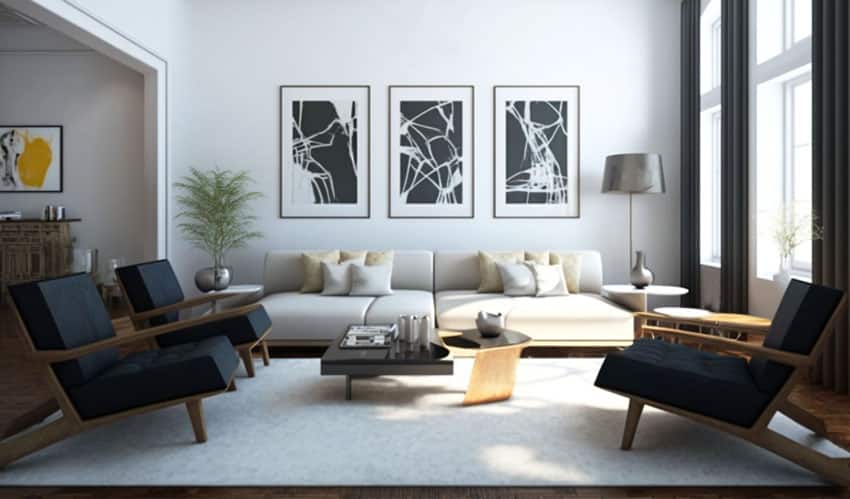 Mango wood is classified as a hardwood because of its durability, tenacity, and density. The wood does not deteriorate easily and, with careful care, can maintain its rich luster texture for many generations. Mango wood is an outstanding solution for furniture producers because, unlike other hardwoods, it is simple to cut and shape.
Indeed, mango wood requires less maintenance, which is fantastic. However, in hot temperatures, it is easy to become dehydrated.
Minor cracks can develop rather instantly if the wood is subjected to heat elements or the sun. To prevent this from happening, it would be ideal to keep it moisturized with a furniture polisher.
Benefits of Mango Wood
• Amazing Longevity and Durability: Mango wood is indeed a long-lasting hardwood, making it ideal for personalized furniture creations. It shares the same strength as oak and ash. It does not deteriorate rapidly and ages gracefully, providing you with confidence that your furniture will survive for decades.
• Very Sustainable: Because it is grown as a fruit tree, mango wood remains extremely sustainable. The trees attain maturity quite rapidly for hardwood at approximately 15 years. Mango farmers cultivate new trees every 7 to 15 years before the aged trees die, resulting in a sustainable process of plantation and harvesting.
• Relatively Affordable: Mango wood is much less expensive than some other types of hardwood because of how sustainable these trees are. Once the tree is down, it takes little processing, which contributes to keeping costs low.
• Gorgeous Appearance: Mango wood is a terrific alternative for people searching for special types of wood for furniture because of its distinct texture and pattern in addition to its gorgeous wood grain. Because of the diversity in wood hue, you are assured to have a one-of-a-kind piece of furniture.
Uses of Mango Wood
• Indoor Furniture: Bed frames, tables, drawers, cabinets, door frames, chairs
• Outdoor Furniture: Outdoor dining tables and chairs, outdoor chaises, and any other outdoor furniture pieces that come into contact with water
Teak Wood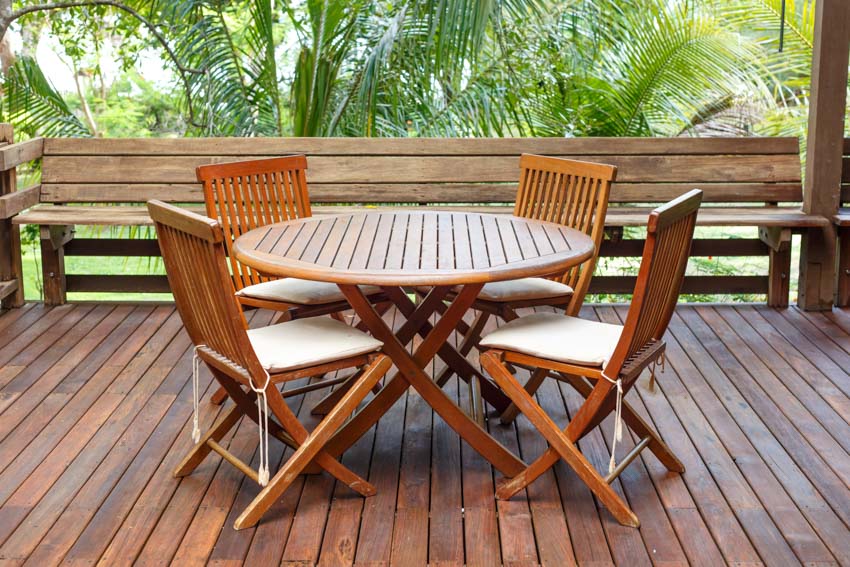 Indian teak is regarded as the finest wood for furniture because of its exceptional fire resistance and durability. In India, teak is additionally one of the most precious woods.
After being polished, it has a very appealing appearance and will not be harmed by dry rots or white ants. It is unlikely to damage metal fasteners and does not compress considerably.
Teak is, in fact, among the most popular forms of wood not only in India but also worldwide, and it should only be used for premium applications. It can be mostly seen throughout Southern and Central India.
Teak (Tectona grandis) is physically suggestive of oak, but it is lighter and more uniform . Its color varies from a yellow to a dark goldenbrown. – Sculpture in Wood, Jack C. Rich
Moreover, teak is an incredibly strong wood with a fine grain that contains a lot of silica as well as natural oil. Of all the hardwoods, it is one of the toughest, hardest, and most sustainable. Moreover, it is quite resistant to the impacts of the scorching sun, rainfall, ice, or snow.
Irrespective of the setting, teak wood for indoor or outdoor furniture necessitates minimal to zero maintenance. Due to its unique combination of qualities, it is the best timber for all outdoor applications and has long been a favorite among boatmakers.
Teak wood has become a luxurious wood preference for architects and designers of resorts, hotels, company headquarters, and luxury houses.
Previously, certain types of teak wood were only found on exquisite ships and in the most opulent estates. In addition to its inherent beauty, teak is among the most precious timbers you can use for furniture.
Benefits of Teak Wood
• Outstanding Visual Appeal: Straight graining gives teak wood furniture a beautiful appearance. In contrast to furniture constructed from plywood or fiberboard, teak is smooth to the touch and displays a rich brown hue after getting polished.
• Low-Maintenance: You are not required to constantly monitor your teak furniture piece because it is structurally sound and resistant to issues that typically affect typical woods. This wooden furniture only has to be cleaned with a lint-free fabric. The surface of the teak furniture may be completely cleaned of all the dust and filth in a matter of seconds.
• Paramount Durability: Pieces of furniture made out of teak can last for a very long time; some pieces have even lasted for over 10 decades. In addition, teak wood is not harmed by moisture.
• Excellent Rot and Decay Resistance: Due to its considerable density and rich oil content, teak wood creates extremely long-lasting and rot-resistant furniture.
Uses of Teak Wood
• Indoor Furniture: All types of tables, bed frames, couch frameworks, wooden sofas, chairs, desks, cabinets, TV stands, nightstands, bar stools
• Outdoor Furniture: Rocking chairs, outdoor dining tables, and chairs, outdoor chaise
Marandi Wood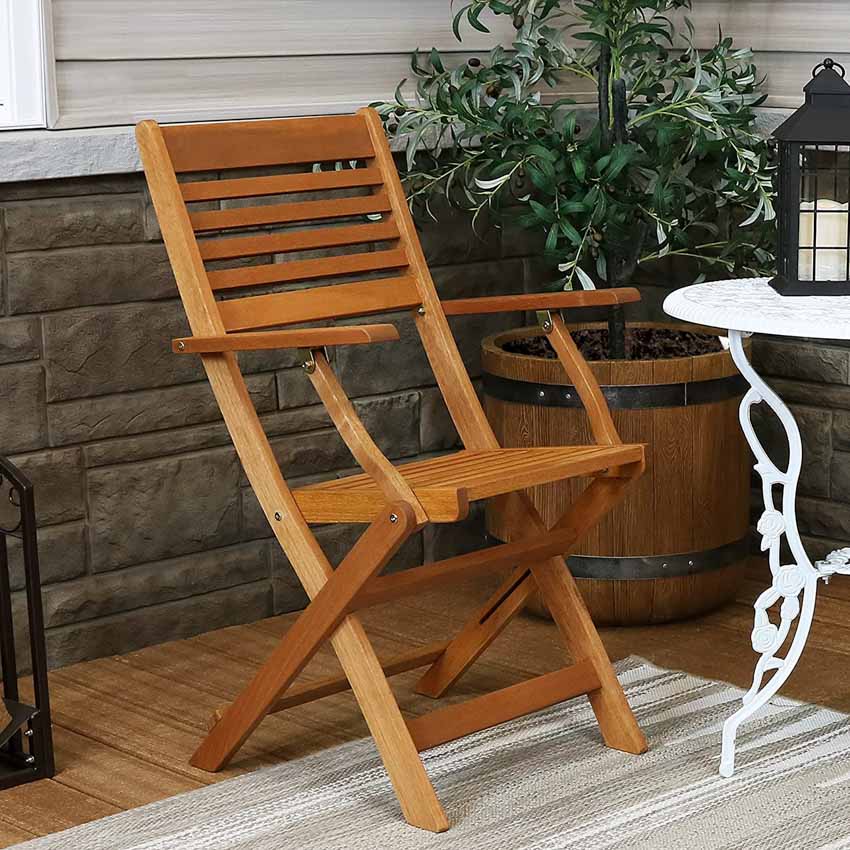 See this marandi wood chair at Amazon [sponsored link]
Marandi wood is a type of hardwood that is both long-lasting and water-resistant. It has a lovely aesthetic and remarkable efficiency.
This wood is popular among Indian homeowners and designers since it is easy to handle, work with, and polish. Polishing can provide a smooth surface that is termite-resistant.
Moreover, Marandi wood can also be readily shaped to create different furniture pieces and wooden accessories. It is extensively used in India, but the majority of it is sourced from Malaysia. It is also a lot lighter than other kinds of hardwood.
Benefits of Marandi Wood
• Decay-Resistant: Termites, rot, and pests are not inclined to attack Marandi wood. Hence, Marandi wood is ideal for certain pieces of outdoor furniture.
• Appealing Texture: This wood has a light, smooth, and homogeneous texture, which makes it a suitable option for accent furniture.
• Low Maintenance and Unique Beauty: Among the various forms of common wood for furniture, Marandi necessitates a minimal level of maintenance and has a pleasing aesthetic appeal.
Uses of Marandi Wood
• Indoor Furniture: Coffee table, kid's chair, bedside table, drawers, shoe racks, and any indoor furniture piece that will not carry a heavy load
• Wooden Accessories: Wooden sculptures and other decorative items
Sissoo Wood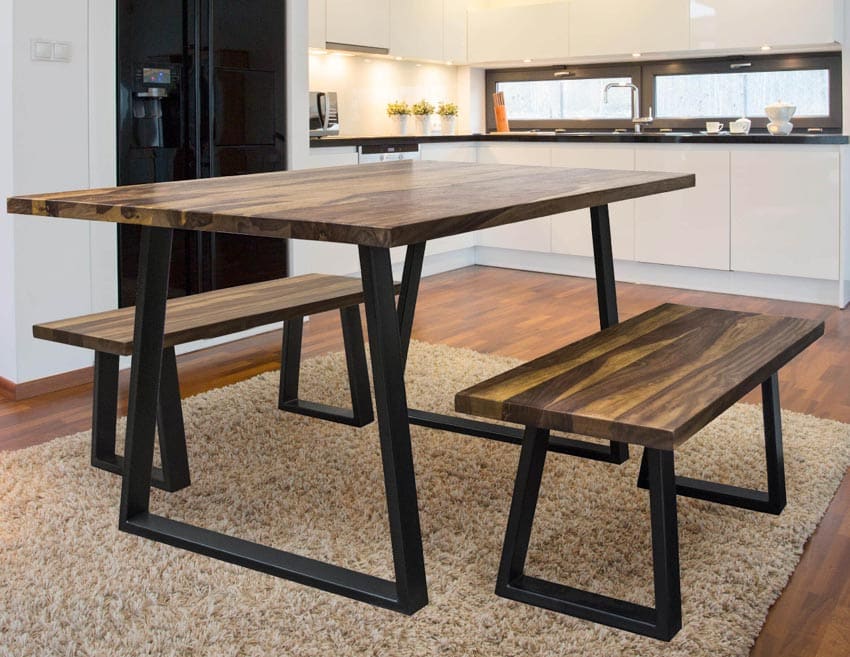 See this Sissoo wood dining set at Home Depot [sponsored link]
Sissoo, also known as Sheesham, is a popular species of wood for furniture in India. It is indeed a solid wood that can be polished and finished in a variety of ways.
Despite being one of the costliest wood in India, Sissoo wood is widely used because of its termite-resistant qualities, durability, and adaptability.
This wood is also used to create high-quality types of furniture styles, such as kitchen cabinets, couches, and even hardwood flooring. Furthermore, Sissoo wood is commonly found in Southern India and is employed in musical instruments as well.
Sissoo wood is derived from the Dalbergia Sissoo tree, often known as the Penny leaf tree. It is categorized as hardwood and is extremely sturdy and long-lasting.
It is compatible with all types of finishing, glues, and machines. Sissoo wood is used to construct top-quality beds since it is a highly stable wood.
Benefits of Sissoo Wood
• Perfect for Premium Beds: Sissoo has emerged as a model that is associated with sumptuous, high-end furniture. It has a vibrant reddish tone and a unique texture that gives a new depth to any room.
Sissoo has long been used to construct elegant furniture, therefore it may be utilized to precisely make premium beds that can withstand a significant amount of abuse.
• Produces Uniquely Designed Furniture: Each piece of Sissoo furniture boasts a unique hue and can be effortlessly hand-waxed to get a smooth appearance.
• Durable and Long-Lasting: Sissoo wood is very long-lasting and resistant to dry-wood termites. Because it does not crack or warp, it is often used to create cabinets and other furniture.
Uses of Sissoo Wood
• Indoor Furniture: Bed frames, table, dining room chairs, sofas, kitchen cabinets, drawers
• Other Wooden Objects: Musical instruments, carved wooden sculptures, and other wood-turned items
Rosewood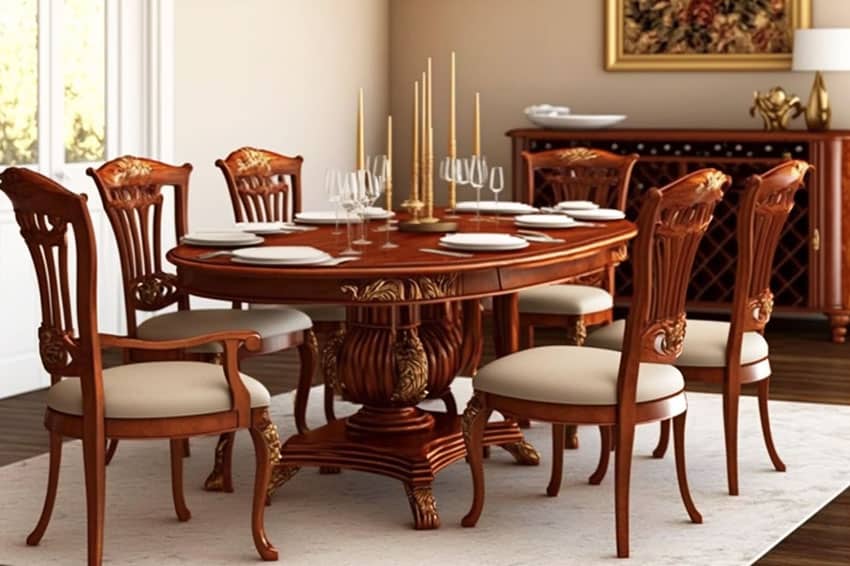 Rosewood is a strong, close-grained hardwood. It keeps its shape and comes in big volumes that can be utilized to produce beautiful sculptures and cabinets.
It's commonly found in the states of Karnataka, Kerala, Orissa, and Tamil Nadu. Indian rosewood is a tree that produces rare timber. It refers to a variety of highly colored timbers, commonly brown with dark speckles.
Due to its durability, color, and capability to absorb polish, Indian rosewood is employed not only in the production of indoor furniture but also in the development of other important objects.
It is also utilized in the manufacture of musical instruments like guitars and violins. It can also be sculpted into pens, chess parts, furniture, flooring, and many more.
Benefits of Rosewood
• Sufficient Strength: Rosewood has significant crushing and bending capabilities, which contribute to the soundness of furniture carved from it.
• Naturally Beautiful Wood Grain: Numerous musical instruments and ornamental objects can be created due to the wonderful grain appearance of rosewood.
Uses of Rosewood
• Indoor Furniture: Small table, coffee table, dining room chair, drawers, rack, cabinets
• Other Wooden Objects: Wooden sculptures, rulers, guitars, violin
Sandalwood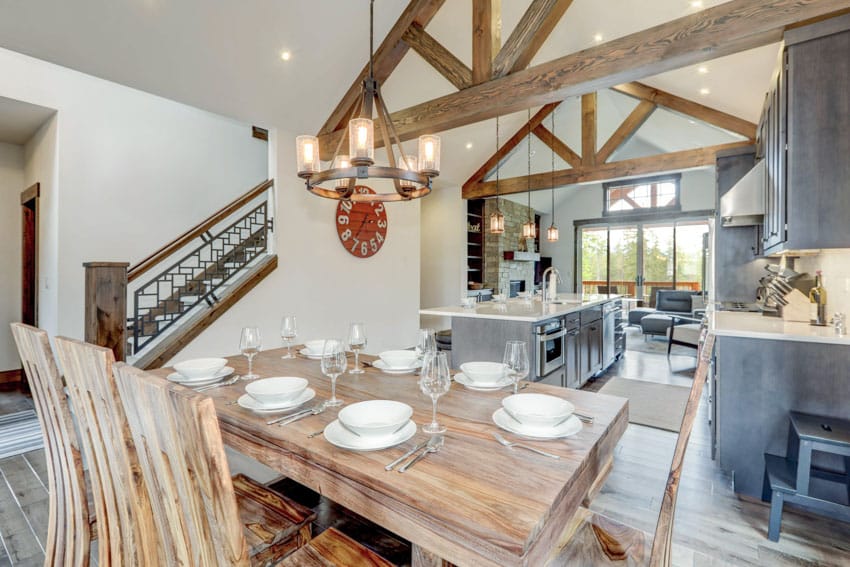 Sandalwood is a golden wood with a delicate grain. It has the capacity to hold its scent for an extended duration, which is one of its distinguishing characteristics. It has various unique characteristics that set it apart from other types of wood and, most certainly, increase its demand.
Sandalwood is primarily known to originate in Japan, China, Myanmar, and the majority of other East Asian countries. However, its demand is primarily in the international market.
Moreover, sandalwood's main applications include being a wonderful material for use on premium furniture and percussion equipment as well as being used in the manufacturing of perfumes and aromas.
Nevertheless, it is the growth patterns of Sandalwood that make it so valuable in the manufacturing of furniture. Sandalwood has been associated with sacred entities in some religions. The Indian sandalwood is utilized in the worship of the god named Shiva, making it exceedingly holy.
Benefits of Sandalwood
• Produces Unique Furniture Due to its Everlasting Aroma: Arguably, this feature makes sandalwood furniture extra unique. Imagine having pieces of furniture that are always fragrant – that would be so cool.
• Can Increase the Value of Your Home: Although there are various pieces of sandalwood furniture, finding one would be difficult, and only a few products are made each year. This means having Sandalwood furniture can raise the value of your home.
Uses of Sandalwood
• Indoor Furniture: Kitchen cabinets, sofa, bookcases, shelves, racks, tables
• Wooden Carvings: Religious figures, sculptures, home decorations
Mahogany Wood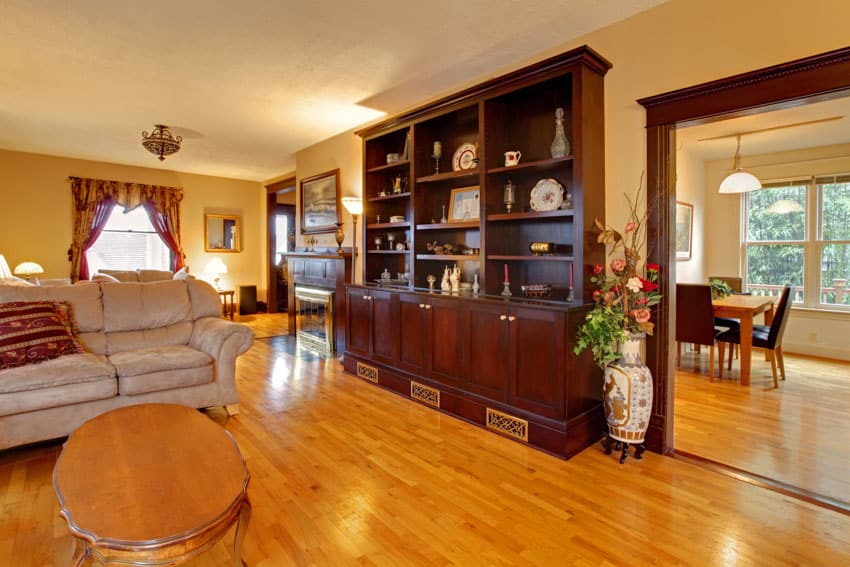 Mahogany is normally distinguished by its distinctive reddish-brown color. Mahogany furniture does have a natural attraction for polishes, which merely adds to its resistance to humidity and temperature fluctuations.
It is a water-resistant wood that is primarily located in Kerala, Assam, and Bengal. The aforementioned features make it possible to create fine outdoor wooden furniture.
Furthermore, mahogany furniture is less prone to compress, bend, or swell as the weather fluctuates because of its stability. Mahogany is a natural option for doors as well as indoor furniture like bed frames and kitchen cabinets due to its high-quality wood texture and deep hue.
Mahogany pores readily take paint, giving it a smooth and perfect appearance. It is used to make a variety of furniture as well as decorative objects. Those searching for furniture with a shiny finish should consider this wood type.
Benefits of Mahogany Wood
• Ultimate Resistance to Different Elements: Mahogany wood is strong and impervious to pests, dampness, and temperature fluctuations, making it perfect for outdoor furniture.
• Very Workable: Mahogany works effectively by hand and even with manual tools, sands readily, twists, accepts glues and stains, and finishes well.
• Interesting Appearance: The heartwood colors of mahogany range from delicate pinkish-brown to dark brown. This color deepens as it ages.
Mahogany grain has a wonderfully flawless medium texture and natural sheen and can be straight, intertwined, uneven, or wavy.
Uses of Mahogany Wood
• Indoor Furniture: Tables, sofas, bed frames, chairs, and any indoor furniture piece you can think of
• Outdoor Furniture: Outdoor dining table and dining chairs, chaises, outdoor sofas, outdoor coffee table
Oak Wood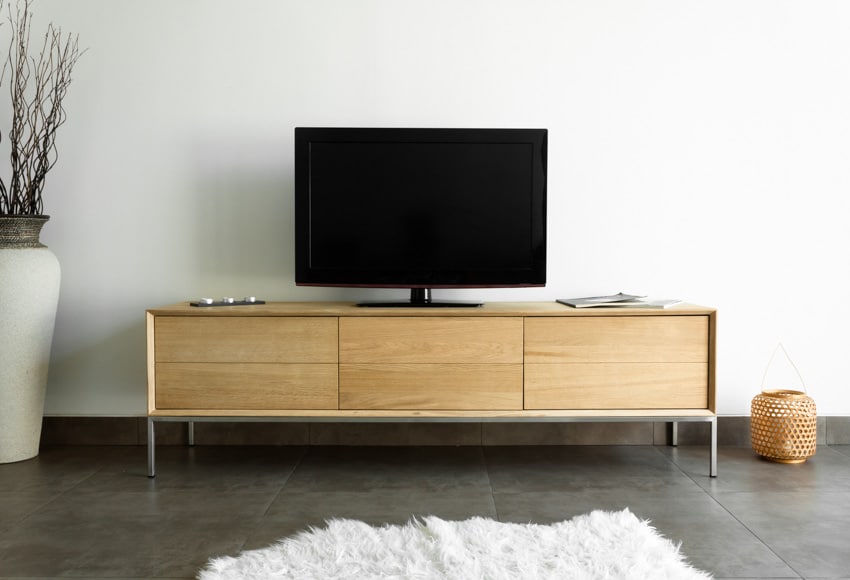 Oak wood is well-known for its strength and resistance to wear and tear. This sort of wood comes in a multitude of colors, ranging from nearly white to a deep brown, making it very style-friendly.
Indeed, oak is among the most practical options of wood for dining tables or any common furniture. In India, oak wood is less expensive than mahogany wood, making it excellent for low-cost furniture solutions.
The most prevalent types for furniture and other applications around the home are white and red oak. Both are magnificent options that, due to their durability, function well in bustling settings.
Benefits of Oak Wood
• Maximum Versatility: Oak furniture comes in a variety of styles. Whatever you select, it will look good in any home and décor.
• Very Durable: The most obvious advantage of oak furniture is its durability. It is much more durable than most hardwoods. It can sustain large loads for generations without losing its brilliant appearance. Since oak furniture lasts so long, you can pass it down to the coming generations.
• Timeless Appearance: There is a wide range of oak furniture available that will never be out of fashion, from classic to stylish and modern pieces. The timeless character and style of oak furniture will complement your home's permanently changing trends.
Uses of Oak Wood
• Indoor Furniture: Beds, tables, chairs, nightstands, cabinets, closets, and any piece of indoor furniture you can think of
• Outdoor Furniture: Rocking chairs, outdoor tables, chairs, chaises
Deodar Wood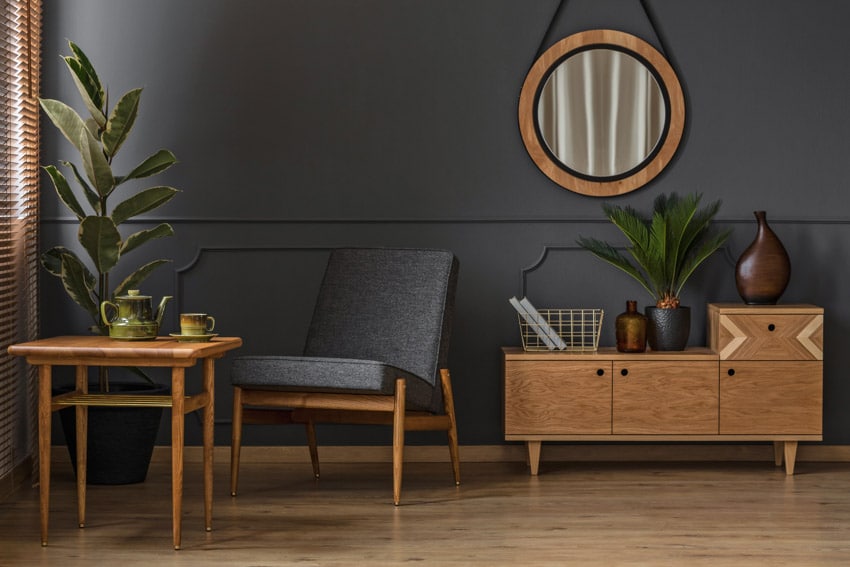 Deodar is likely one of the wood varieties that would be more suitable for you if you want a light wood type. Deodar wood, the same as cedar wood, offers antifungal characteristics.
Deodar, which is native to the Himalayas, may be the ideal wood for furniture in India for cooler regions. This increases its resistance to low temperatures and makes it acceptable for usage in interiors.
Uttar Pradesh and Punjab are also home to deodar wood. Because it is close-grained, it can attain a neat and beautiful finish after deep polishing. This wood is also used to manufacture strong and long-lasting furniture. Because of its durability, it is a wise option. Nevertheless, it is its rot resistance that distinguishes it as a favorite.
Benefits of Deodar Wood
• Durability and Rot Resistance: Deodar is indeed a tough and rot-resistant wood. Because this wood is not susceptible to degradation caused by moisture or pests, it has a substantially longer lifespan.
• Incredible Color Absorption: Deodar takes colors effectively, making it an excellent choice for furniture and decorative items. Painting or staining it will be a breeze.
Uses of Deodar Wood
• Certain Indoor Furniture Pieces: Accent chairs, drawers, kitchen cabinets, coffee tables, countertop cabinet doors
• Flooring: Indoor and patio floors
Satin Wood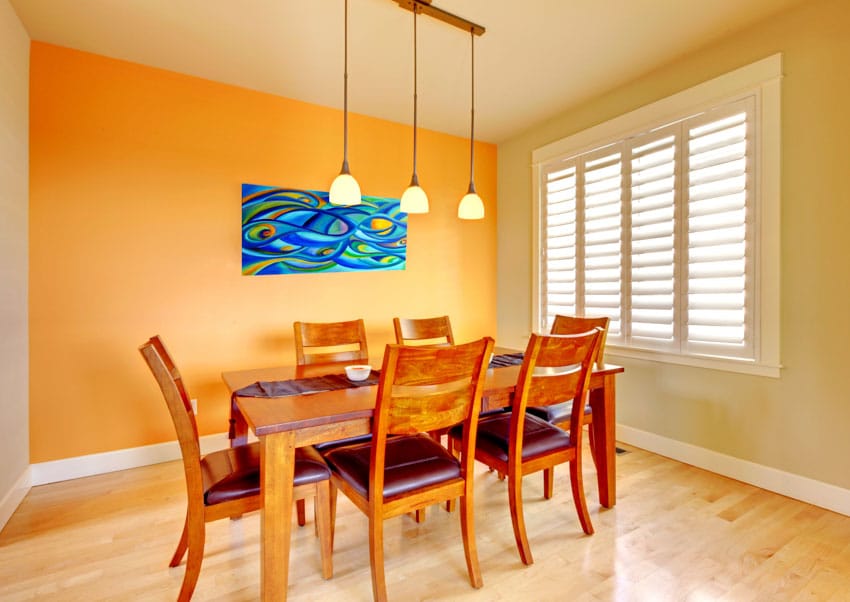 Satinwood is most commonly found in rustic-style furniture. Satinwood has a lighter color than the other varieties of hardwood. You can also experiment with the hue of this wood by adding various stains or treatments.
Aside from that, satinwood is strong and long-lasting. It has a shiny appearance that makes the wood very appealing. This wood grows throughout Central as well as Southern India. It is likewise another wood that is of high quality for furniture production.
Benefits of Satin Wood
• Low-Maintenance: Satinwood is simple to maintain. It provides a smooth surface and can obscure slight flaws. This wood is ideal for high-traffic furniture and does not require daily cleaning.
• Long-Lasting: It lasts a long time and provides the perfect look or finish when combined with any polish of preference. Satinwood is also employed in the production of decorative items and high-end furniture.
Uses of Satin Wood
• Indoor Furniture: Kitchen cabinets, outdoor dining table, countertop cabinet doors
• Other Wooden Objects: Wood-turned items, decorative wooden objects, sculptures, farming tools
Jackwood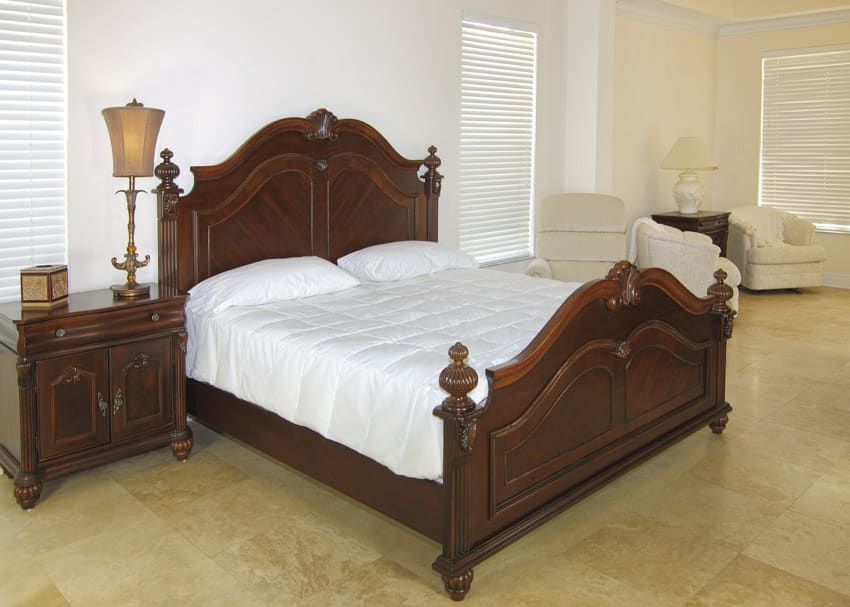 You definitely got it right if, upon reading the word "jackwood," a literal jackfruit came to your mind. Jackwood is just the wood obtained from the jackfruit trees that we all recognize and adore.
Generally, the woods in this category are used to build musical instruments as well as furniture. Jackwood is a compact, fine-grained wood that is easy to work with. It is most common in Maharashtra, Karnataka, Kerala, and Tamil Nadu.
Benefits of Jackwood
• Uniformly Grained: It has a consistent grain and a nice finish.
• Simple to Work With: It is readily carved and molded to make furniture and other items.
• Aesthetically Appealing: Because of its beauty, Jackwood is a popular material for manufacturing musical instruments and aesthetically pleasing accent furniture items.
Uses of Jackwood
• Indoor Furniture: Tables, cabinets, chairs, nightstands, drawers, bed frames
• Other Wooden Objects: Doors, musical instruments, wooden sculptures
Sal Wood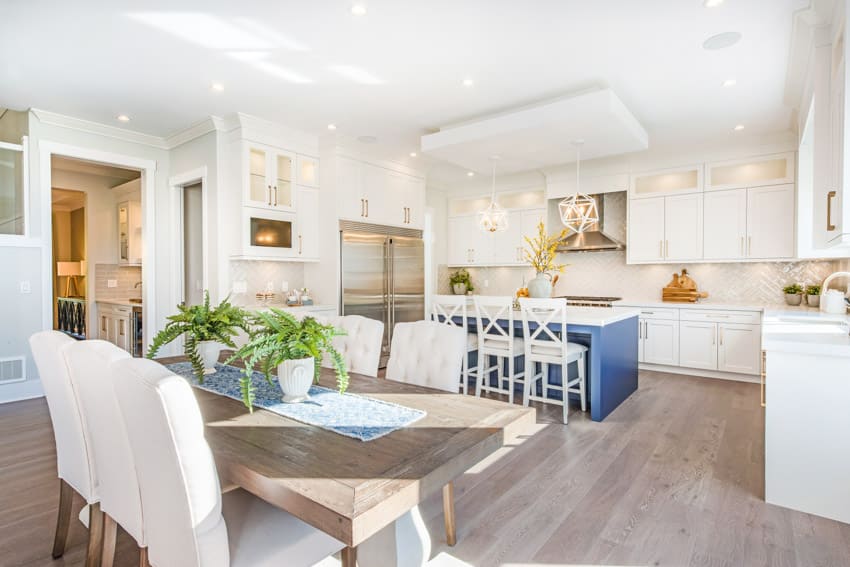 Sal wood is one of the most durable and competitive types of wood found in India. The use of this dark brown wood can be a decent choice for providing structural strength and support. This also makes it a strong candidate as a form of wood for making different types of furniture.
Furthermore, sal wood is termite- and fungus-resistant. Considering these features, many Indian householders believe sal wood to be one of the most practical woods for furniture.
These qualities promote its ubiquitous use in the manufacture of indoor window frames, doors, as well as support beams.
Benefits of Sal Wood
• Extremely Robust: Sal wood is great for making high-quality furniture, wooden columns, and wooden framing.
• Decay Resistance: Sal wood is resistant to fungi, white ants, and pests.
• Remarkable Structural Strength: Because of its robustness, it is a great option for supplying strength and reinforcement. Sal wood is used in the manufacture of doors, heaps, and wooden frames. It can also be used to make little pieces of furniture.
Uses of Sal Wood
• Indoor Furniture: Tables, kitchen cabinets, chairs
• Home Parts: Door frames, wooden beams
Mulberry Wood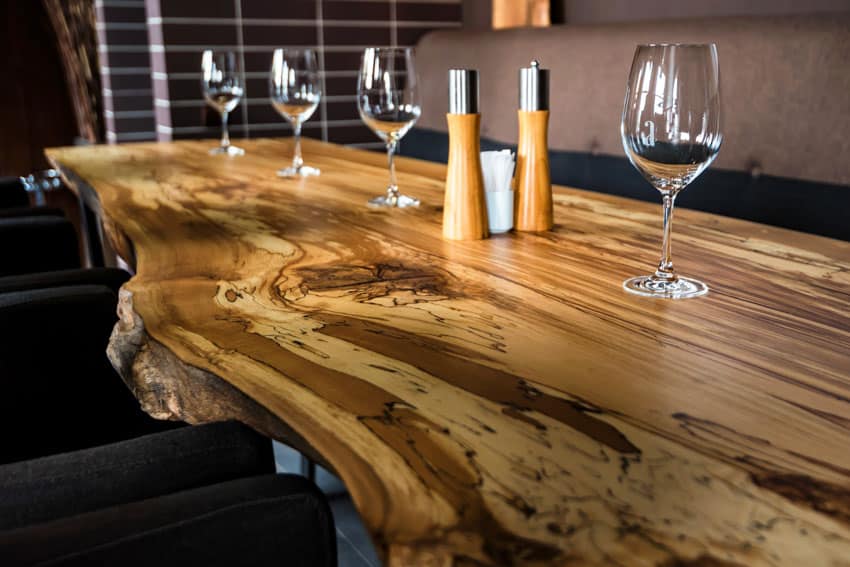 Mulberry wood has a streamlined surface and can be easily sculpted to create elaborate items of furniture and decorations.
Mulberry wood has a wide range of color tones in addition to being a durable wood type. If you choose a specific hue of wood for your furniture, you can easily stain or paint your mulberry furniture to modify or enhance it.
Benefits of Mulberry Wood
• Elasticity and Strength: Mulberry wood is both strong and flexible. It is easily molded, making it perfect for the production of finely formed furniture. It is simple to work with and may be used to create ornamental furniture as well as useful products such as certain types of drawers and cupboards.
• Neat Finish: Mulberry produces visually appealing furniture due to its visual appeal. It has a wider color range than other types of wood and can be utilized to achieve a suitable finish.
Uses of Mulberry Wood
• Indoor Furniture: Cabinets, drawers, bookcases, tables, chairs
• Outdoor Objects: Fence posts, outdoor dining tables, and chairs
Coconut Wood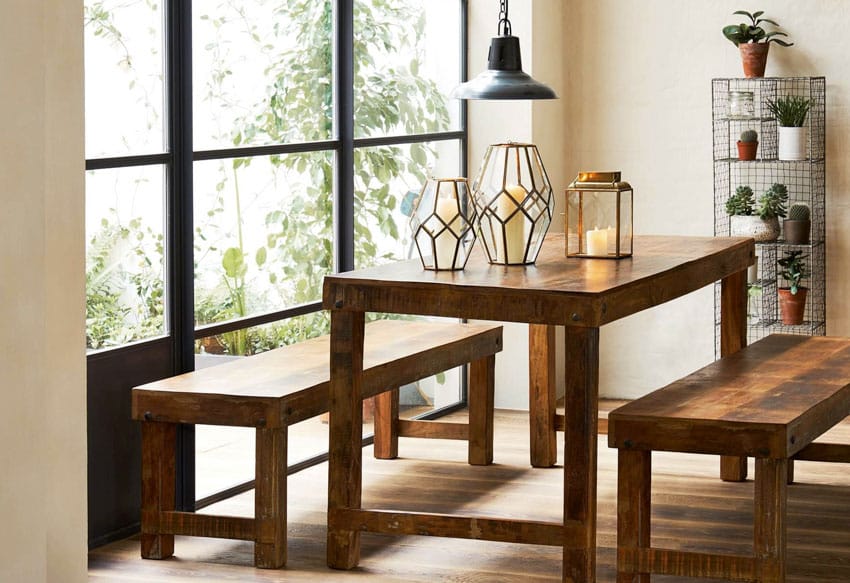 As more furniture and other wood-based ornaments become increasingly popular on the market, coconut wood has also become a favorite among homeowners and designers. The material composition of coconut wood is fully environmentally friendly.
Moreover, coconut has a smaller footprint and lower density than other trees, allowing it to be employed as a structural element in building construction. Coconut wood possesses a similar appearance to mahogany wood, with extremely similar colors.
Benefits of Coconut Wood
• Exceedingly Sustainable: Because of its carbon retention, coconut wood remains environmentally sustainable. Because coconut is a short-lived tropical species, logging does have a lower ecological impact when compared to several rainforest hardwood trees.
• Eye-Pleasing Appearance: Another characteristic of coconut wood is its inherently beautiful and distinct texture. It is an excellent material for accent furniture.
Uses of Coconut Wood
• Indoor Furniture: Kitchen cabinets, dining tables and chairs, bed frames
• Outdoor Wooden Elements: Fence posts, wooden ceiling supports
Which Wood Is Best For Furniture In India?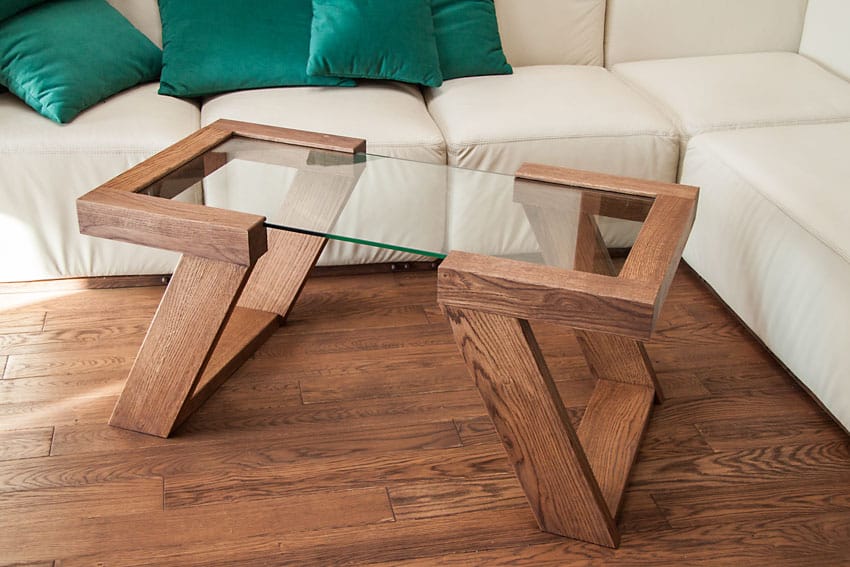 No doubt, teak wood is the best for making home or office furniture in India. Its durability and fire resistance are two reasons why it is the best.
Teak furniture also gives a smooth texture and its brown color appears far superior to other hardwood types.
Furniture pieces made out of teak also have a lifespan of approximately a century. It cannot be damaged even if you move houses or if there is a water leakage.
Because of its high density, teak wood is resistant to decay and rotting. This implies that the wood will be in superb condition for a long period.
See more related content in our article about alder wood furniture on this page.