In this leathered quartzite pros and cons guide you'll see what it is, advantages & disadvantages, cost, durability, and difference from honed quartzite.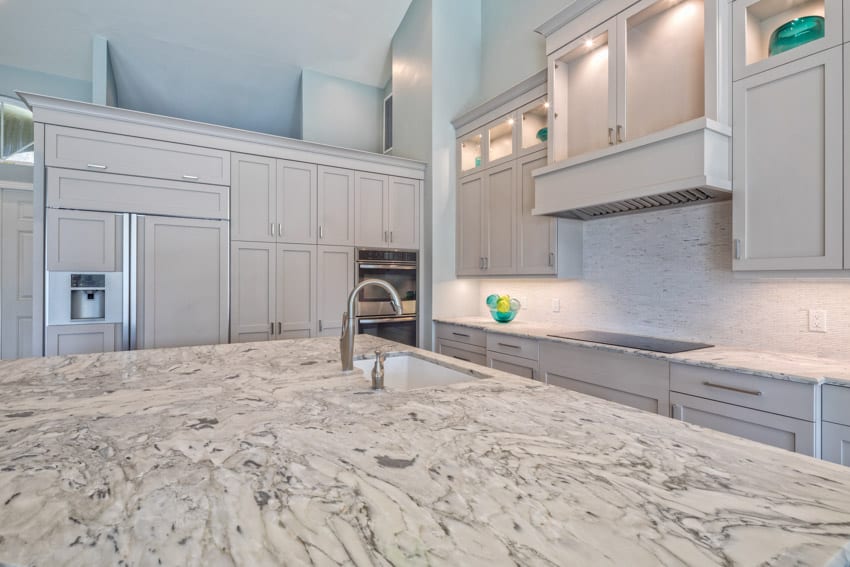 Natural stone countertops are always a welcoming sight for homebuyers, whether granite, marble, or quartz. Nowadays, textured stone countertops, particularly leathered stone, are becoming more popular.
Quartzite is an excellent choice if you want genuine stone's grandeur, strength, and durability. It is an excellent choice if you want something that looks like marble but is more rigid than granite.
While polished quartzite offers a timeless elegance that some homeowners desire, many contemporary homeowners are now opting for matte treatments such as honed or leathered.
However, there are a few things you should know about leathered quartzites before deciding if it is the appropriate choice for your next home update. Let's look at what leathered quartzite is and its benefits and drawbacks.
What Is Leathered Quartzite?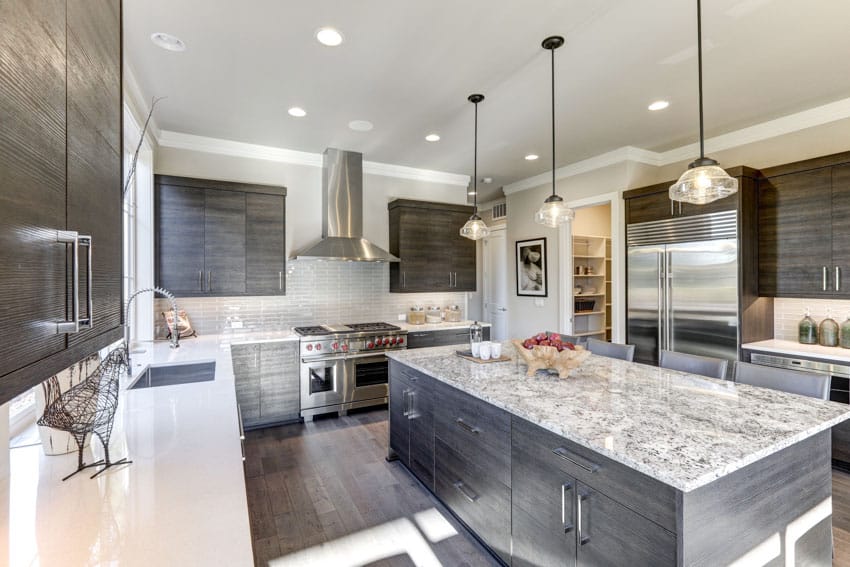 Quartzite is a stunning natural stone that comes in various hues and patterns. Pale, neutral hues (white, beige, gray) with subtle veining, comparable to marble, are some of the most popular quartzite alternatives.
One crucial distinction between quartzite and other stone varieties is that quartzite veining may be rough, adding depth and aesthetic appeal to this gorgeous natural stone.
Leathering may play up the divots and fissures inherent in quartzite, while polished finishes often highlight colors and striations in natural stone surfaces to the most significant advantage.
If you want your quartzite's color to stand out, a polished finish could be the way to go, but if the texture is more important to you, a leathered treatment will give you a lot more depth and dimensionality. Leathered stone has a rough and pebbly surface, similar to leather.
This polish is obtained by sanding and buffing the stone, including brushes and water jets. You can use this treatment to bring out the rich texture of darker marbles, quartz, or granites.
Pros Of Leathered Quartzite Countertops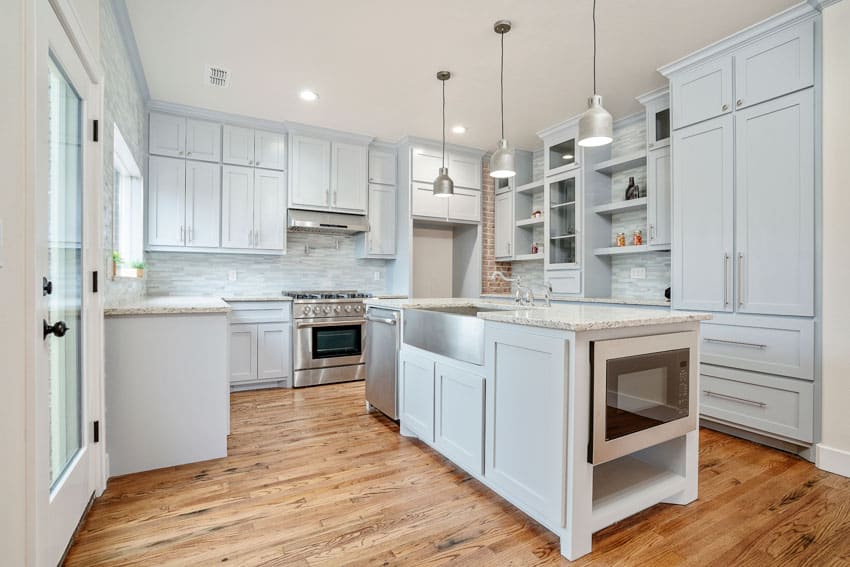 Here are a few reasons why leathered quartzite can be a good choice for you:
• A relaxed ambiance: Many homeowners opt for leathered countertops in high-traffic areas like the kitchen to create a more relaxed atmosphere.
A leathered surface is less reflecting and hence less formal, whether you are relaxing in the kitchen or making dinner for your family. While leathered quartzite still has a satiny shine, the increased depth and dimmed hue create a warm, welcoming vibe that invites reclining and relaxation.
• Scratch and fingerprint resistant: Glossy types of kitchen countertops will collect a lot of fingerprints and are more likely to be damaged. The rugged texture of leathered quartzite is free of fingerprints and scratches.
• It does not need frequent resealing: All stone countertops will ultimately need resealing. However, it is necessary to do it regularly with polished and honed stone so that the countertops do not collect moisture and get discolored.
The polish on leathered stone shuts down the pores, making it less susceptible to water absorption and discoloration.
Cons Of Leathered Quartzite Countertops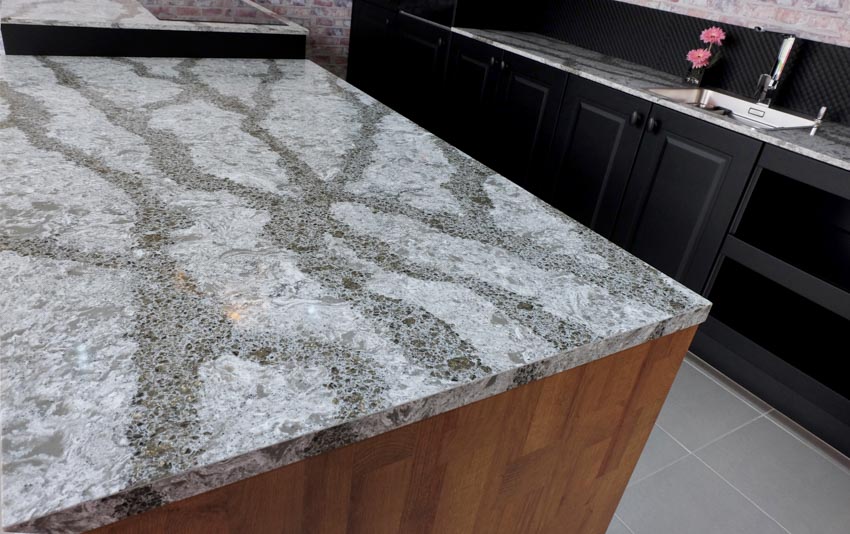 After all, here's why you may choose to opt with a glossy or honed finish than leathered:
• More costly: Leathered stone is more expensive since it takes longer to produce and is often created to order, which is always expensive. You can easily double the price of any of these stones by adding the leathered texture.
• More difficult to clean: An unpolished quartzite is less likely to reveal fingerprints. It is also simple to clean, unlike a leathered stone. To clean that pitted surface, you will have to put in a little more effort.
• Not so appealing for homebuyers: Thanks to all those house-hunting programs on TV, most homebuyers fall in love with a smooth countertop look. Leathered stone, despite its higher price tag, may disappoint some customers.
You will probably be better off spending more on a higher-quality stone rather than paying more to have it textured if you want to add luxury to your kitchen renovation that will appeal to more homeowners.
Leathered Quartzite Countertops Cost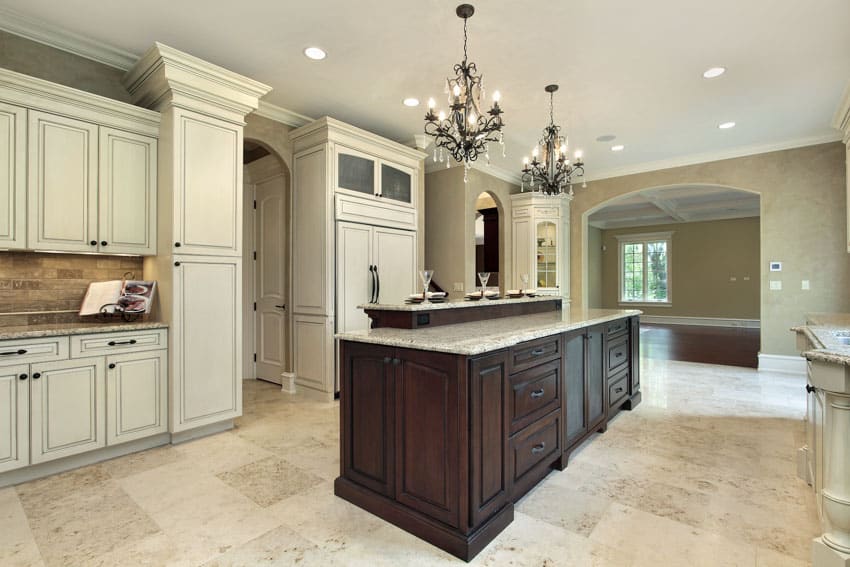 There is usually an additional price per square foot if you prefer to apply a fresh finish to quartzite countertops. The cost of adding a leathered finish to quartzite countertops is from $15 to $25 per square foot.
Leathering gives your countertops a textured finish, and it features minor hills and valleys, but polished and honed counters are entirely flat. This texture is visible and tactile on most stones but incredibly slight.
It may give the countertops a touch of depth and shadow. Although the leathered polish is not reflective, it may hide minor flaws or scratches in the stone that honing may reveal.
Quartzite installation costs range from $3,600 to $4,950 on average, with most homeowners paying approximately $4,200 for 30 square feet of Fantasy Macaubas quartzite with a bullnose edge under-mount sink.
For 30 square feet of Taj Mahal quartzite with an ogee edge and two under-mount sinks, the project's high cost is $6,300.
Leathered Quartzite Durability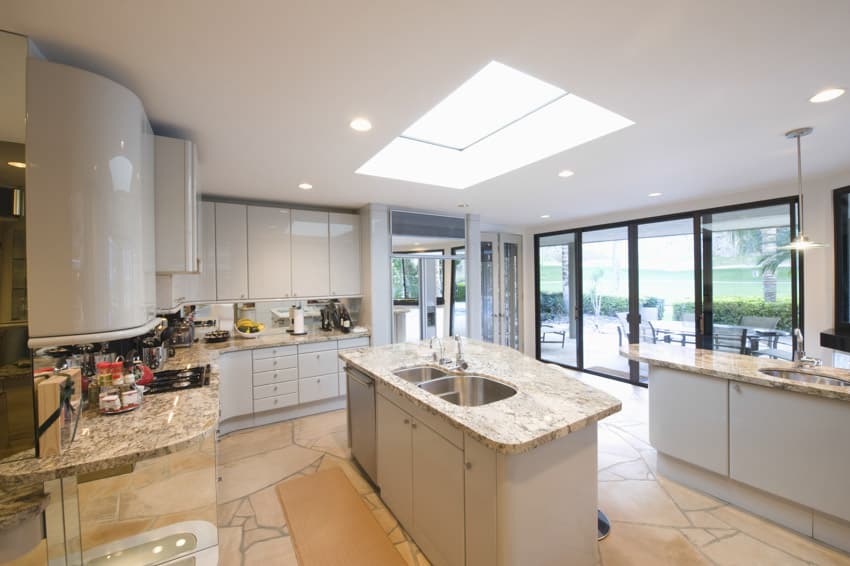 Although etched quartzite is less prone to staining than polished quartzite, the honing process expands the pores, making it more vulnerable to staining.
A leathered finish typically has a smooth shine that conceals fingerprints, watermarks, and smudges. It is best to seal granite countertops to maximize their longevity, stain, and damage resistance.
Cleaning up spills on your quartzite counters should be part of your routine. Also, use a moist towel and a dab of pH-balanced dish soap to clean them off while also protecting the finish.
And although authentic quartzite countertops are exceptionally scratch-resistant, cutting directly on your countertop is not recommended. If you chip your countertop, try to keep the chip used in the repair.
Natural stone chips are usually straightforward to fix by a professional. The material will be stable and visually improved after the repair, but please remember that the area will never be as complete as it was initially put.
Are Leathered Quartzite Countertops Hard To Maintain?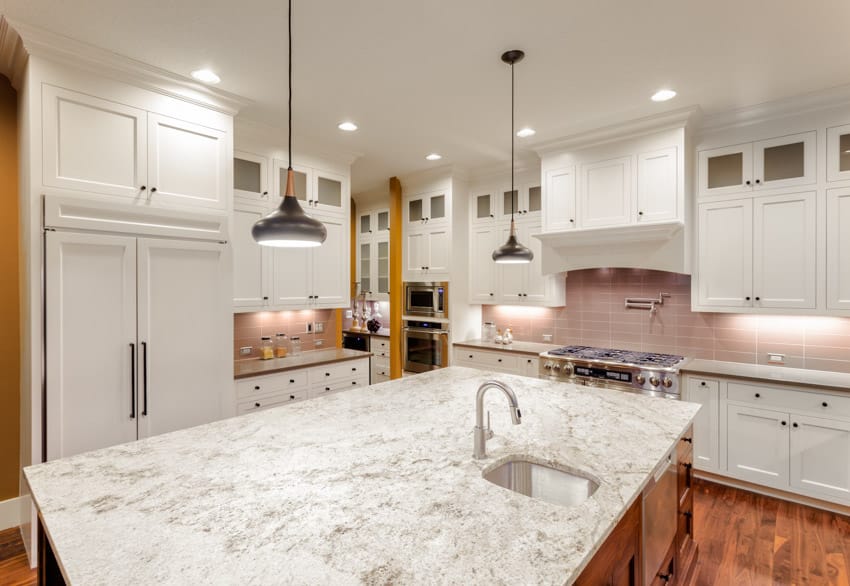 Any natural stone countertop will need some cleaning and upkeep to keep it looking good, but leathered finishes may necessitate a little more. The polishing procedure lowers part of the stone's inherent porosity, making it simpler to clean and preserve.
Cleaning the surface with a moist microfiber cloth can help keep dust, filth, and build-up to a minimum, but this is standard procedure for any natural stone countertop.
Leathered surfaces may need more frequent resealing than polished surfaces; however, this depends on use and regular upkeep. Cleaning with a natural stone-specific substance may help the sealed surface last longer.
What Is The Difference Between Honed And Leathered Quartzite?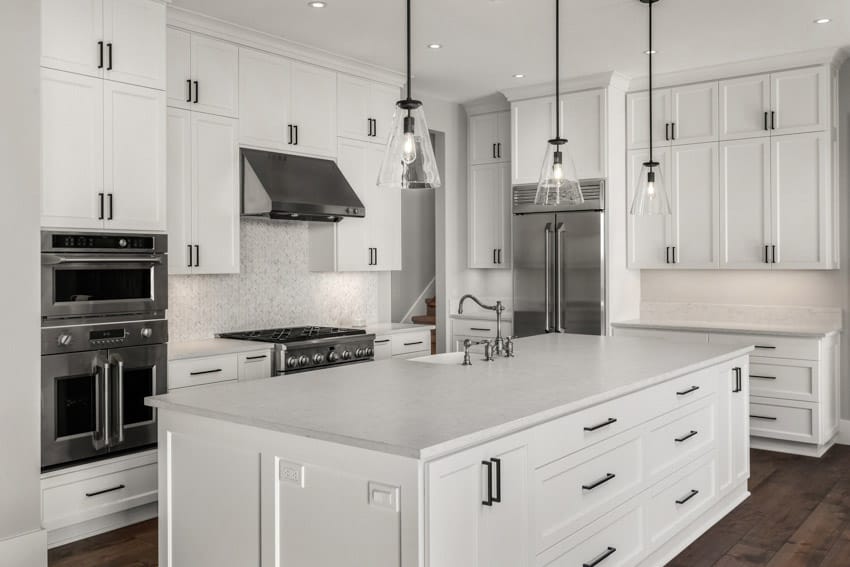 Leathered quartzite is similar to honed quartzite in that it is not glossy or polished and has little to no luster. However, there are few parallels between the two. Leathered quartzite, unlike honed quartzite, has a rough, pebbly surface with small pits and fissures, similar to the surface of fine leather.
The texture will vary from stone to stone, with some having a considerably more prominent leathered finish than others. Whatever the case may be, the overall effect is warm and welcoming, elegant yet still rustic.
Leathered quartzites are not as reflective or bright as polished quartzites, but they have more depth than honed quartzite. It is a beautiful compromise: there's just enough roughness and gloss to bring out all of the stone's inherent qualities without requiring as much upkeep as a mirror finish.
Because of these characteristics, the stone will exhibit more minor stains, scratches, smudges, and fingerprints. The last two are particularly problematic with both polished and honed finishes: if you can't stand the sight of a fingerprint, the leather may be the way to go!
See more related content in our article about the the differences of granite vs quartzite countertops on this page.