Below we share how to stain stair railing without sanding including steps, and materials needed.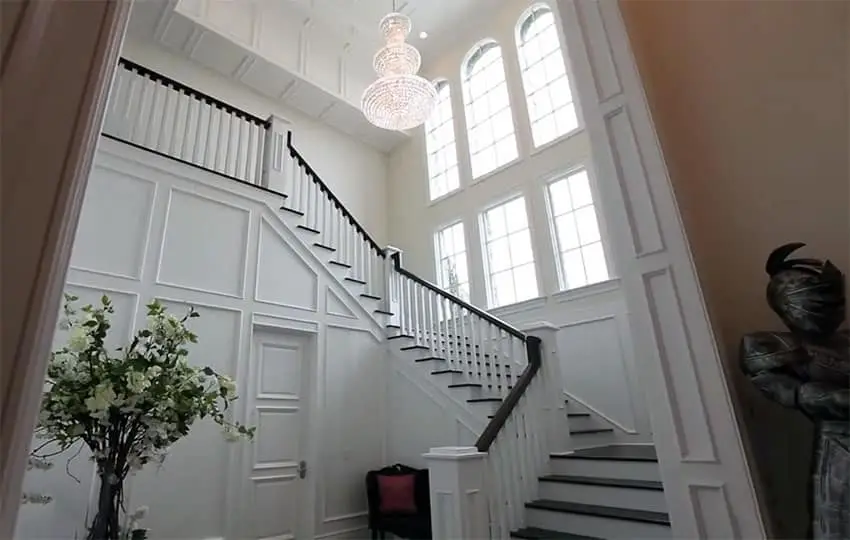 The railing for your stairs can be an important accent piece in your home. If they start to look old or weathered it can have a negative impact on your interior design. Staining your stair railing can be intimidating, not to mention messy if you need to sand it down. However, there is another way. Below, we will take a look at how stair railings can be stained without sanding.
Step #1 Protect the Area Around the Stair Railing
The first thing to note is that stain is called stain for a reason. Whatever it touches, it is going to mark. So, when you are getting ready to stain your stair railing, you should take measures to ensure the stain only gets on the railing. Just like when you paint something, you shouldn't just depend on yourself not getting the stain where you don't want it.Instead, you should lay down tarps or newspaper and tape off the areas you want to stain.
Another step to take when you are preparing is to open some windows. The stain will have a strong smell so it's best to keep the area you are working in well-ventilated. Its also a good idea, though its option to use a pair of gloves while applying chemicals to protect your hands from harmful substances.
Step #2 Apply Liquid Deglosser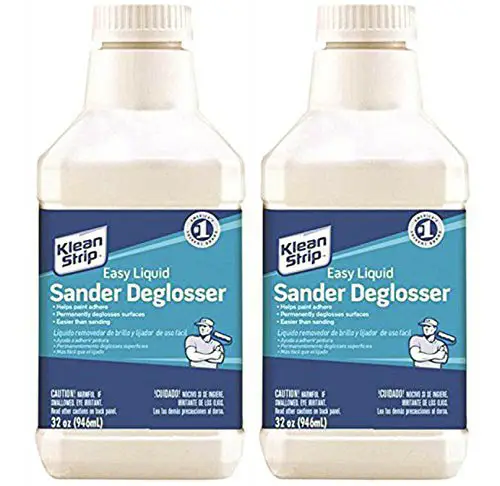 The next step is to prepare your stair railing for staining. Here, you would typically sand your railing down.
For an easier time, though, you can purchase liquid deglosser or liquid sander. This removes the glossy layer from the wood.
It is important to note that the purpose of this is not to strip the wood just to remove the glossy shine and create a smooth surface that isn't greasy.
When you are completing this step, don't forget to use the deglosser under the stair railing as well.
Liquid Deglosser – See at Amazon
Step #3 Choosing a Stain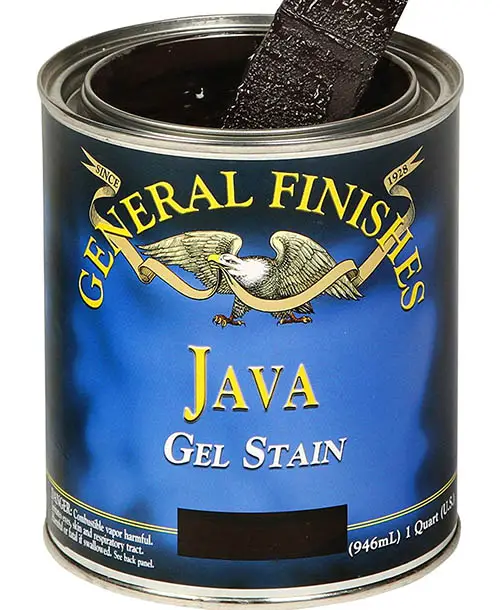 There are a few different options when you are selecting a stain for your stair railing. For the purpose of this tutorial, we will focus on a gel stain.
Gel stain is a great option because it doesn't need the heavy sanding that traditional stains call for. While gel stain is much thicker than traditional stain, it doesn't completely cover the natural beauty of the wood.
General Finishes Gel Stain – See at Amazon
Step #4 Applying a Gel Stain
For the application of a gel stain, a thin cloth or foam brush is the best option. You will want to apply a thick layer of gel stain to your stair railing. However, be sure that the coat is not so thick that it drips down the railing. These drips will dry this way and you will have an uneven surface to your stair railing.
Most often, a single coat of gel stain doesn't get the job done. This doesn't mean that you can apply new layers immediately, though. To apply extra coats, wait until the stain is dry before additional application. This drying process can take as long as 24 hours so be patient. Applying an extra coat too early can result in a botched stain job.
Step #5 Apply a Stain Sealer
After the final stain is dry, you might want to add a finish to seal the stain in. For this, the best option is a polyacrylic finish.
Visit this page for additional entryway and foyer ideas for your home.
[expand title="Show Image Sources" swaptitle="Hide Image Sources"]
(1) TheFinishingCompany from Flickr (Creative Commons License)
[/expand]