Get ideas on how to mix and match bedroom furniture, including the ideal colors to use and the best tips on mismatched furniture pieces.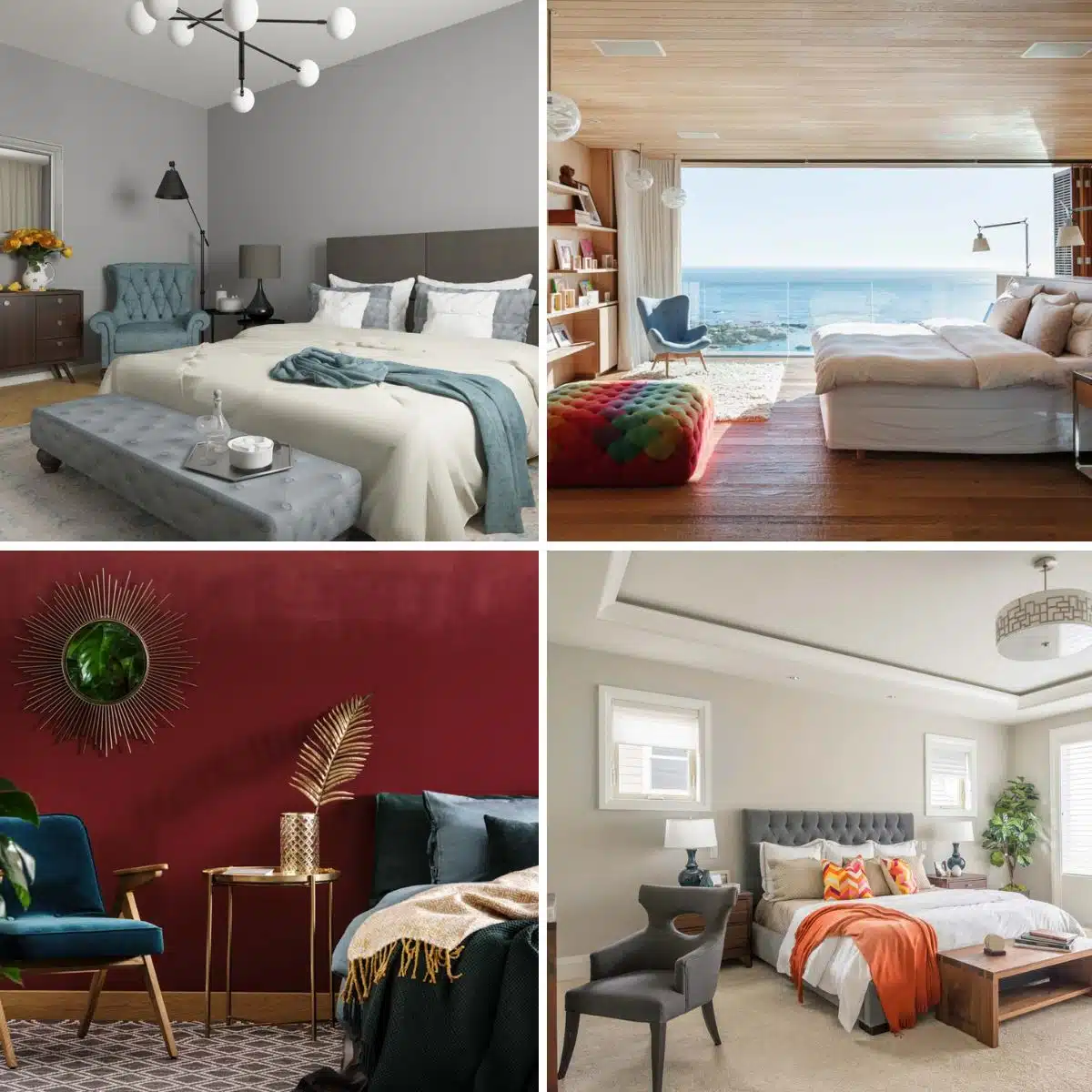 Almost half of our lives are spent in bed, and this personal space is also a perfect place to catch up on your reading, binge out on your favorite TV series, or simply zone out after a hard day's work. In order to create that perfect place of escape that has that touch of your personal taste, a bedroom will need well-curated bedroom furniture.
Mixing and matching bedroom furniture is an exciting step towards having that fully designed bedroom space, but with so many design options to choose from, it can be an overwhelming task. Style, form, texture, and color are significant aspects that can help you narrow down your list.
Tips on Matching Furniture & Decor

Quick Tips For Matching Bedroom Furniture
Determine your preferred furniture style. Narrowing down is essential to find what harmonizes with your personal preferences. For instance, modern furniture often features clean lines and simple forms, while revival styles such as mid-century modern and art deco present a very different ambiance and feel.
Match similar styles. Select furniture pieces that have similar aesthetics.
Seek inspiration from a single piece of furniture. It can serve as the anchor or focal point that ties all of the furnishings together.
If you have older pieces, try mixing old and new. Complement heirloom or vintage pieces with modern ones, but limit to two furniture styles for a balanced look.
Use accent pieces. Bedding, such as comforters, quilts, sheets, blankets, nightstand dresser and wardrobe hardware, and lamp and ceiling lighting, can tie bedroom styles together.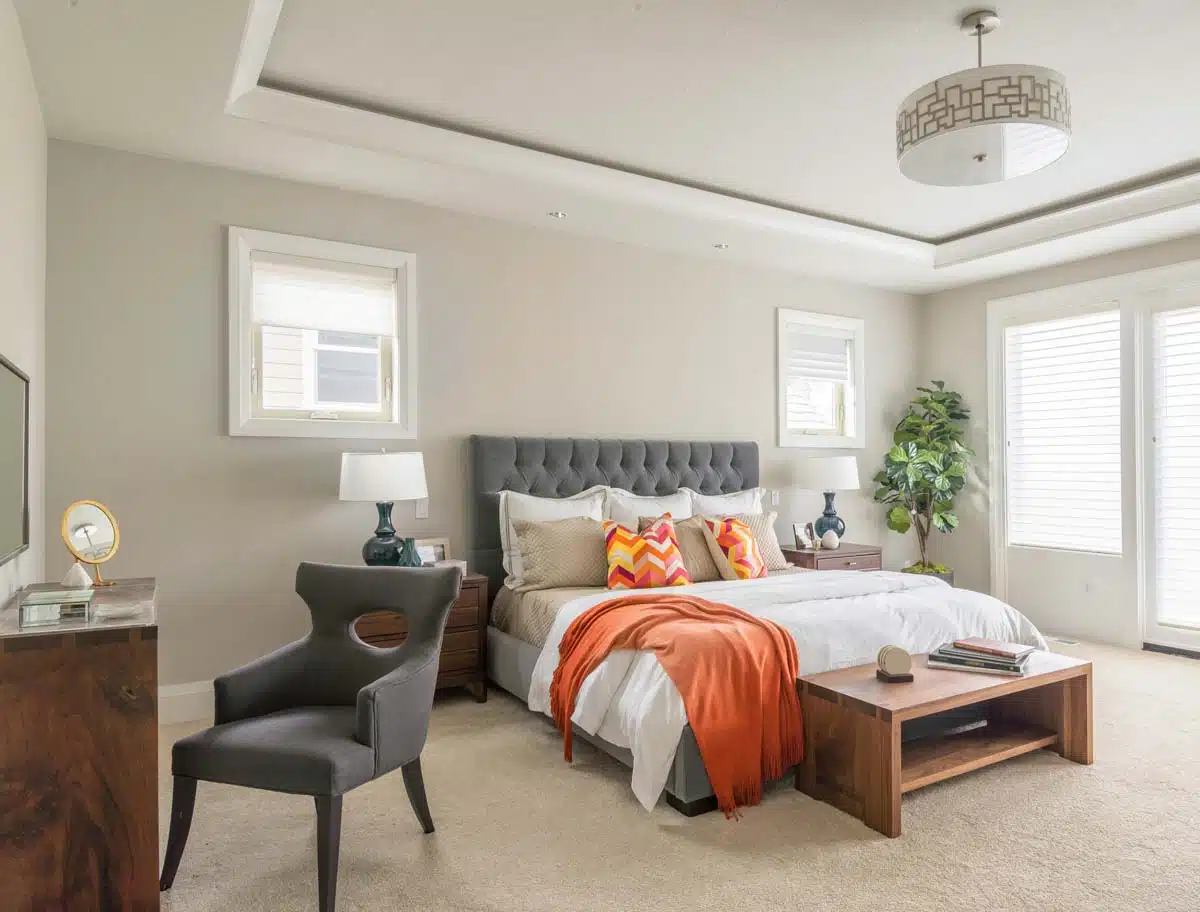 The following are ways and tips on how to mix and match bedroom furniture.
Determine the furniture style you love: There's an abundance of furniture designs in the market, and sifting through this plethora of options can be narrowed down by knowing what style you want. While modern furniture requires clean lines and simple forms, styles such as traditional revivals such as mid-century modern, colonial, and art deco can be more challenging.
To start, know the common materials for each particular style. Furniture with white wood with straight-edged or simple curved forms tends to fall for the hygge interiors such as Scandinavian or farmhouse styles.
Determine styles that go together. Look for styles that have similar aesthetics and requirements. Search for furniture pieces with different styles that complement each other well in the bedroom. This can be done by determining how well the aesthetics go with each other. Plus, check if they function well inside the bedroom.
According to Better Homes and Gardens, when in doubt, start with a smaller space such as a kitchen or entryway to try a paint or wallpaper refresh combined with smaller furniture pieces like an entryway table or chair of your choosing. This way, you can start with a low investment and get an idea of what you really like.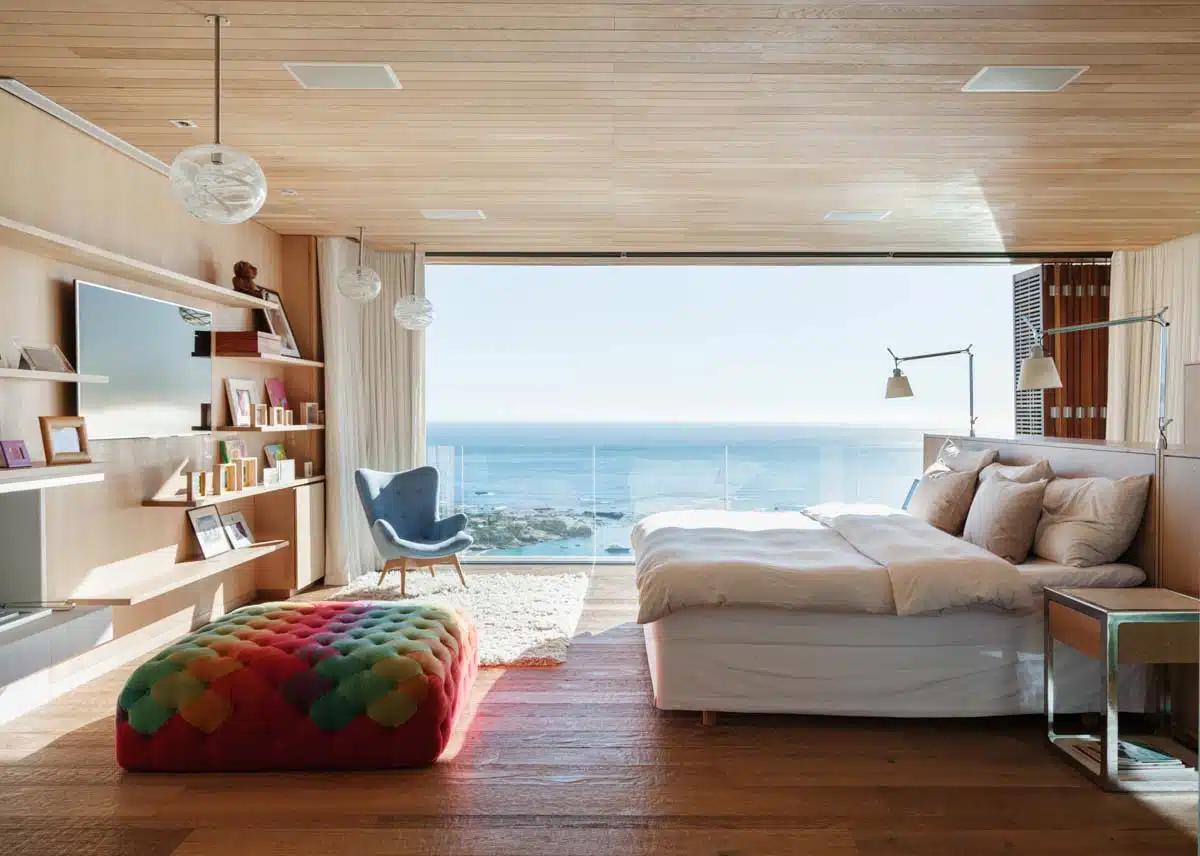 Consistency is key for a harmonious look. Even eclectic pieces will more or less have a common dominator and will usually go down with the color family, texture, or vibe.
When aiming for a modern bedroom, for instance, look for furniture pieces with basic shapes or with a similar directionality (horizontal or vertical). A consistent color palette is another way to tie together a design.
Be inspired by a single piece of furniture. Take a cue from a furniture piece or even a décor. You may like its color, embellishment, or pattern, which can be an anchor piece that makes it a feature that ties the furniture pieces together.
As the main feature in the bedroom, the bed is the best source of inspiration as it takes most of the visual space and is usually located at the heart of the room.
Mix old and new. When bringing in heirloom pieces, or vintage furniture, adding modern pieces to the ensemble can create an exciting aesthetic. Have a common color or pattern to tie the furniture styles together.
However, limiting the furniture pieces to two styles makes it more manageable and prevents clashing of styles unless aiming for an eclectic look which still needs an element to tie the different themes together.
Utilize accent pieces to tie the furniture pieces together. Textiles, hardware, and lighting are common elements to tie bedroom furniture pieces together. For instance, use the same pattern from a pillow to match with window valances.
Mix and Match Furniture Colors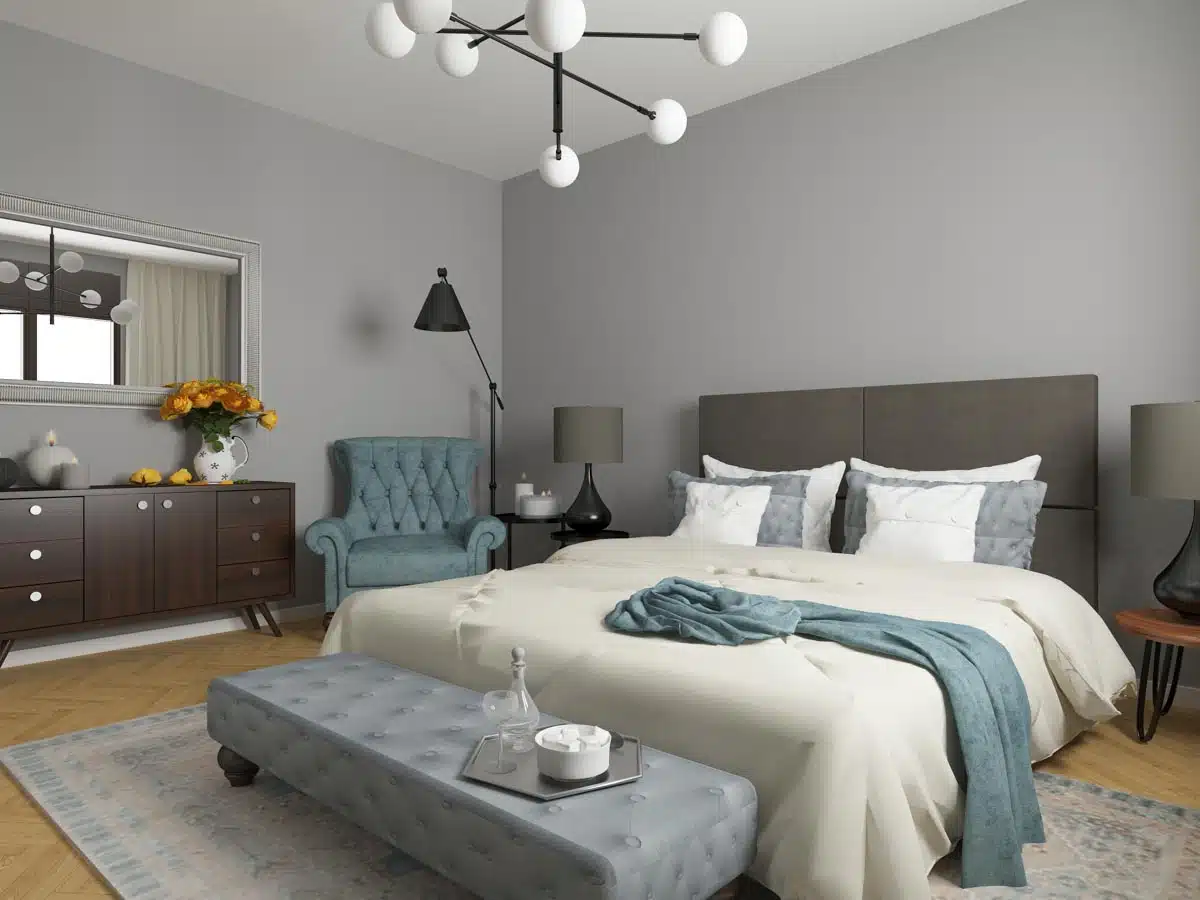 When mixing and matching bedroom furniture colors, the aim is to have a cohesive look in your bedroom—all the while maintaining an aesthetic that's more personal and interesting and not looking at a bedroom that seems to have just come from a showroom floor.
Limit the number of colors. Furniture can take up a significant amount of visual space, and selecting 2 to 3 colors other than your wall, floor, and ceiling colors will help you avoid clashing colors.
Neutral colors create a sense of calm and make it easier for potential buyers to imagine themselves living in the home. Use a neutral color palette for walls, furniture, and accessories. – Home Staging Ideas and Techniques: How to Sell Your House Fast for Higher Price, Parker Alex
For large pieces of furniture, use neutrals. It's easier to find large pieces of furniture in neutral tones and is easily matched with bolder colored and busy patterned accents such as pillows and décor.
Remember the 60-30-10 rule. While going bold with your color choices can be more exciting, sticking with the basics makes it easier to add your personal touch to the ensemble as you go along the way. 60% of the colors include walls, ceilings, floors, area rugs, and larger pieces of furniture, according to Homes and Gardens.
The 30% of accent furniture, such as lounges, footstools, draperies, linens, and accent walls, belong to the secondary color. The remaining 10% goes to throw pillows, artwork, luminaires, and other décor pieces. An alternative to the 60-30-10 is the 70-20-10 rule which simply decreases your main color and adds 10% to your secondary color.
Monochromatic with the 60-30-10 rule. Monochromatic color schemes are famous for bedroom interiors because of the soothing nature that the color palette brings.
Choose a soothing base color, such as a neutral beige, and have it as your primary color. A deeper version of neutral beige, such as desert beige, for your secondary color and 10% for a pale version of your main colors, such as cream or ivory.
Start on small furniture pieces. Choose a small section of your bedroom, say your dressing table or vanity area. Select a dressing table that suits your needs and personality and start matching it with your vanity chair. This way, it's more manageable, and add furniture pieces along the way.
Add contrast. Contrasting colors can make a bedroom overbearing and defeat the purpose of having a relaxing mood. Instead, use contrasting colors with the material and not color.
Natural materials such as wood contrasted with hints of metal, for instance, give a layered look not only on texture by their natural color. For instance, a smooth leather upholstered chair contrasts with its wood framing.
Mismatched Furniture Tips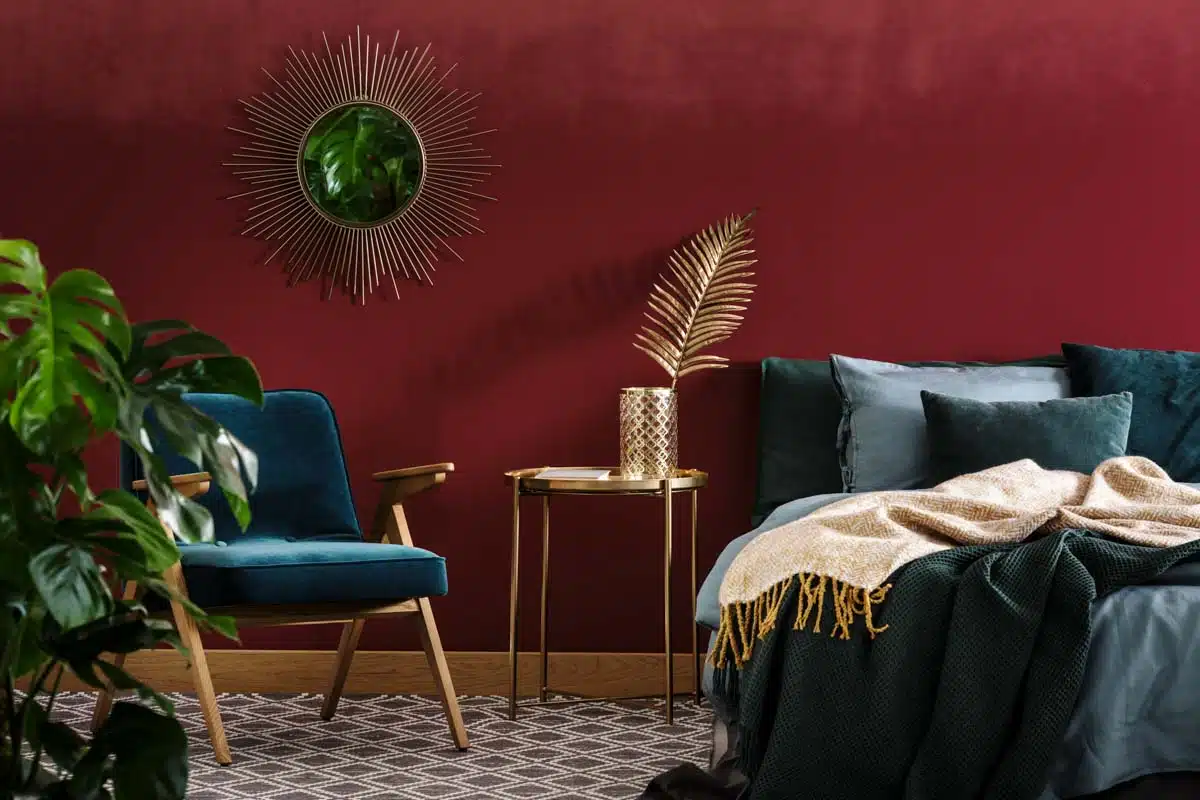 Don't forget to consider the shape and size of the room. Mismatched bedroom furniture works well with a balanced placement of furniture pieces.
Stand back in the corner of your bedroom or stand directly at the front of your focal point, which is usually the bedroom, and see if there are negative spaces or blank areas. Also, check for congested areas of the bedroom.
Don't forget about functionality. Functionality should be the first consideration when selecting a furniture piece where it serves its purpose, all while it fits the space well.
Layer with textures along with colors. Texture can affect color, adding depth and dimension. In return, color can enhance texture. So be mindful of the furniture materials you choose.
Discover new styles. Furnishing your bedroom should be a fun and exciting step towards completing your personal space, and it's a great time to discover new styles and materials.
Aside from your modern and revival themes, melded and rediscovered styles such as your coastal grandma, transitional, maximalist, urban collective, and casual luxe are perfect furniture themes to explore.
See more related content in our article about shaker bedroom furniture on this page.