Find out the best guest bedroom essentials including a list of supplies and guest room must-haves with some tips and ideas on how to set it up.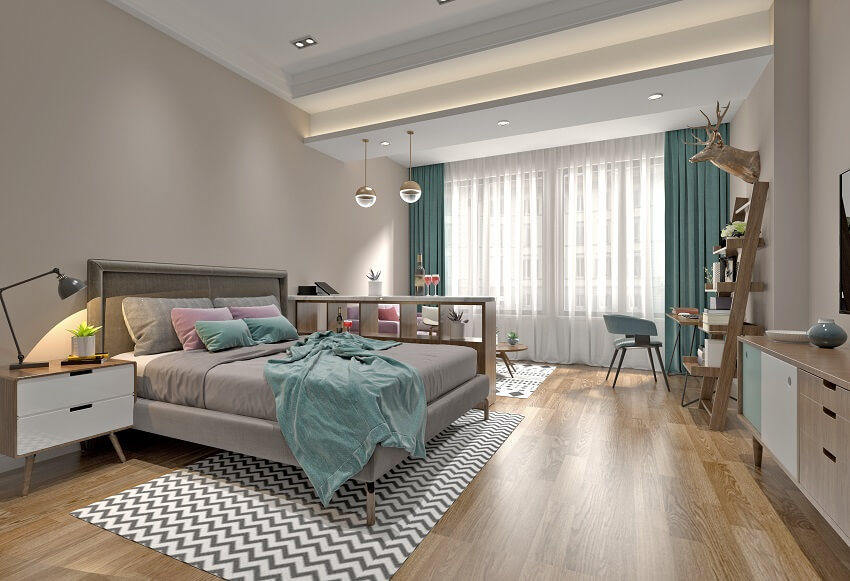 Traveling and having guests can be a lot of fun but it can take a lot out of everyone involved too. It'll go a long way at impressing your guests and giving them a chance to recharge if you have a guest bedroom that's ready to go and thoughtfully planned out.
Still, it can be confusing to know where to start in designing a bedroom that isn't made to have regular, long-term residents. Here, we'll take a look at everything you need for the perfect guest bedroom and how you can set up those guest bedroom essentials for success.
Guest Room Must-Haves List
Before getting into how you can set up the perfect guest room, let's take a moment to consider what supplies you'll need. What elements go into creating the perfect guest room?
Places to Rest and Sit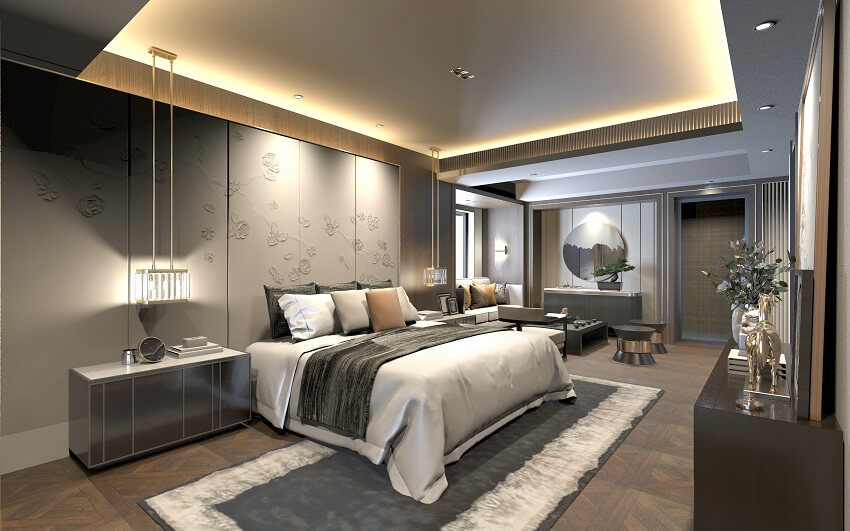 First, of course, you'll need a place for your guests to sleep, given that it is a bedroom. So, of course, you'll want to make sure you have the proper linens for a bed including sheets, blankets, and pillowcases. It's a good idea to leave a spare blanket in the room as well, just in case.
Naturally, your guests might want a place to relax without necessarily laying in bed. That's why it's a good idea to make sure that there's a chair somewhere in the room.
On that note, a surface like a table is helpful as well. A desk can be an incredibly useful addition to bedside tables. Read our bedroom sitting area ideas for a more related article.
Similarly, you'll want to make sure you have any other linens that your guest might need like towels.
A Place for Luggage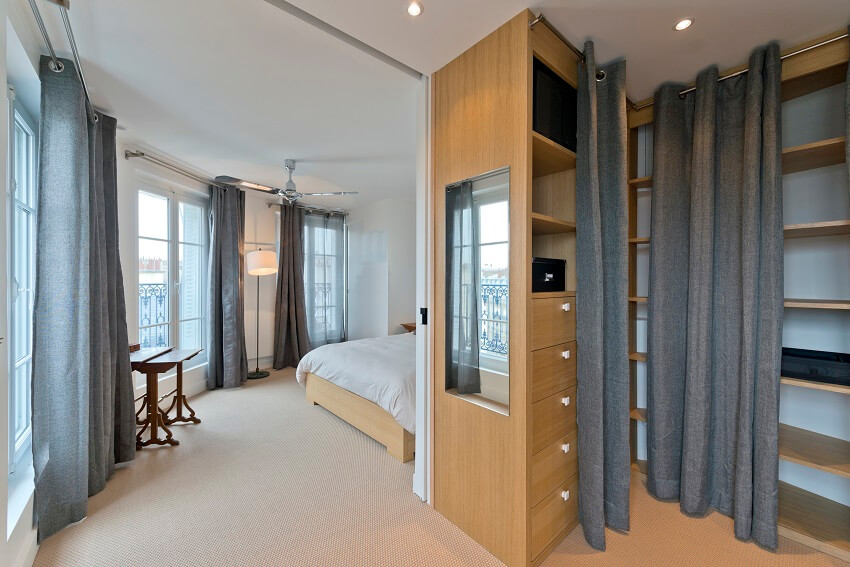 Since your guest will likely have luggage too, a luggage rack isn't a bad idea either. This way, your guest can organize their belongings a little easier even when they aren't in the comfort of their own home. Still, you should make sure that you have a dresser and closet ready with a few hangers for temporary clothes storage.
What's the Wi-Fi Password?
You may also want to add a place for information that your guest might need in their room. This could include something as simple as a sign that has the Wi-Fi information on it.
Extra Details to Feel Like Home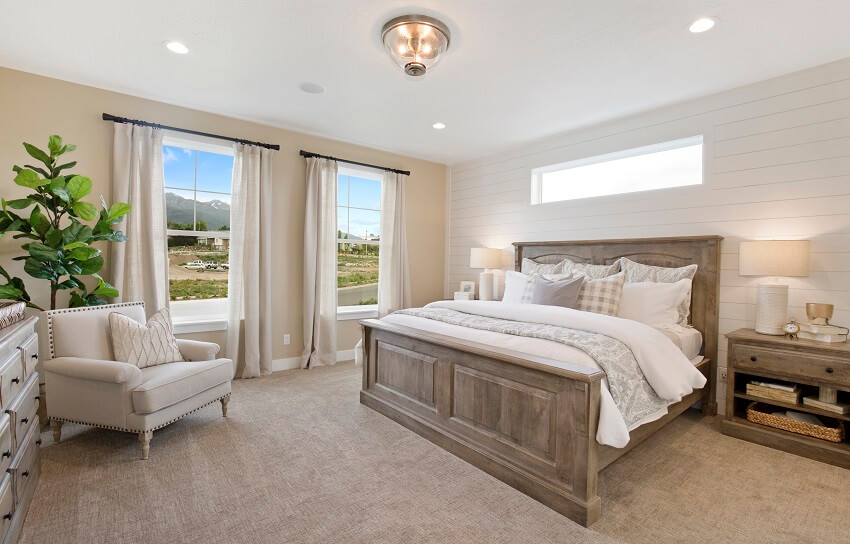 Then, you'll want to think of some of the practical things that a guest would need. This could include a small trash can, having a box of tissues in the room, bedside lamps for gentle ambient light, or an alarm clock.
A full-length mirror can even be a good addition to help your guest get ready in their room. All of these smaller details will help you create a fully thought-out space for your guest.
If you want to go above and beyond for your guests, you can keep some spare supplies around too. After all, traveling is a hassle and it can be really stressful to realize that you forgot something that you needed.
You can try to help relieve some of that hassle by having a few extra supplies like toiletries, snacks, water bottles, or even a spare phone charger to make things simpler and less stressful for your guests.
How To Set Up A Guest Bedroom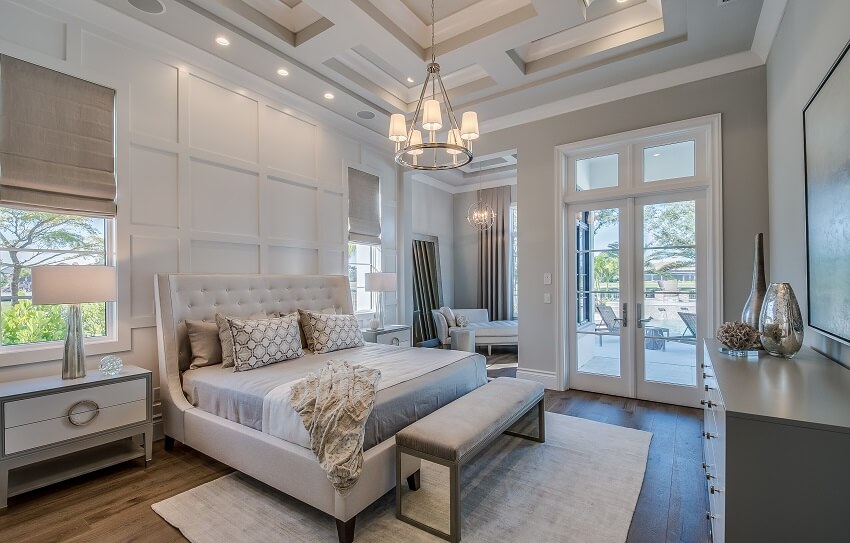 First, you'll want to decide on a design scheme for the room. Since a guest room is one with revolving occupants, many opt for a neutral pattern.
Alternatively, some make a guest bedroom stand out with bold colors to help it stand out in its own right without the personalization often present in a personal bedroom.
Now, get started with the bigger items in the room. Since it's a bedroom, an easy place to start is to place the bed to make it up later. From there, it's easy to place the bedside table or tables.
Then, move on to the other larger objects in the room. This includes any additional seating and furniture like a dresser, desk, or luggage rack.
By doing this, you can get a general idea of the layout of the room before you start hammering out the details of where smaller items are going to go.
There are certain items that, generally, have a useful place to go too. For example, it makes sense for an alarm clock to go on the bedside table, a full-length mirror behind the door, and you might put a small trashcan near the bed in the same fashion.
Of course, that soft bed set and pillows that you got will go on the bed when it's made up. Check out some nightstand essentials here.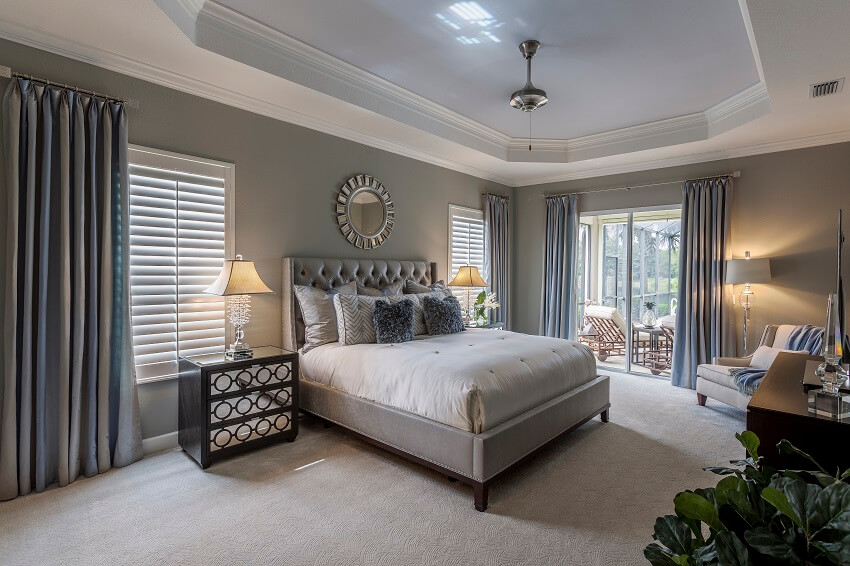 As for items like spare linens, a shelf in the closet is handy or you could find somewhere to put them that they're even easier to find.
A spare blanket can be folded at the end of the bed or over the back of a chair and you can hang fresh towels out on a hook where they're easy to spot.
Then, there are some items that you may have a few choices about, as long as they're readily available. This could include a basket on the dresser with spare toiletries or you could keep these in an attached bathroom if one is available.
The dresser is another great place for things like Wi-Fi information but if you have a workspace like a desk, that's an even better choice!
Depending on the room, you might want to add a few extra touches that aren't required per se but they are helpful. This could include decorative items like art to finish off the design scheme or placing a few candles for a relaxing touch.
Alternatively, there are more practical examples like adding an area rug to a bedroom that has hardwood flooring.
At the end of the day, the key here is to think about what you would want in a bedroom while you're out and about.
Traveling is often fun but it can cause a lot of stress and strife too. The goal of a guest bedroom is to give your guests more than somewhere to lay down their heads at night but give them a chance to relax and recharge before continuing their travels.
Visit our guide on bed placement and layout ideas for your bedroom for more related content.