Discover the best garage slatwall ideas & accessories including storage tips, different types of hooks, how they're used, and their benefits.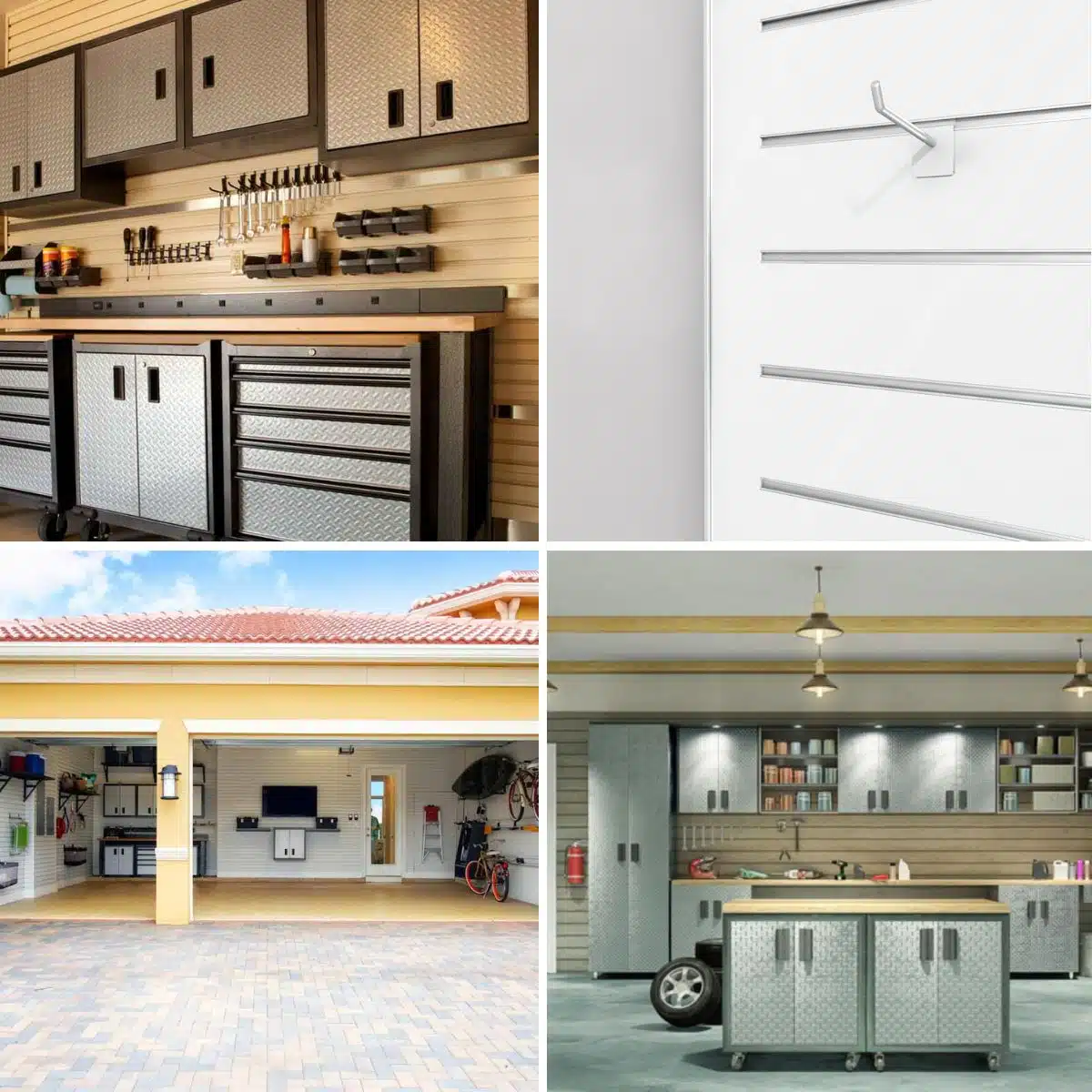 Bye-bye to disorganized, messy garages! Revolutionary solutions have burst onto the scene. Slatwall systems offer an out-of-this-world experience that goes beyond just storing stuff – there are so many diverse panels and helpful accessories.
Visualize a place of pure organization, where tools dangle peacefully upon the walls, sports equipment cuddled in their corners patiently waiting to be used; all everyday needs are just steps away. A haven of neatness embracing its inhabitants with each glance.
Dive into the world of garage slatwall ideas and explore all that awaits you! Unlock the true potential of your personal hideaway with these exciting possibilities. These ideas are certain to yield ample inspiration for success. It's time to take control and render this space truly yours – so what are you waiting for? Let's commence.
Slatwall Tool Storage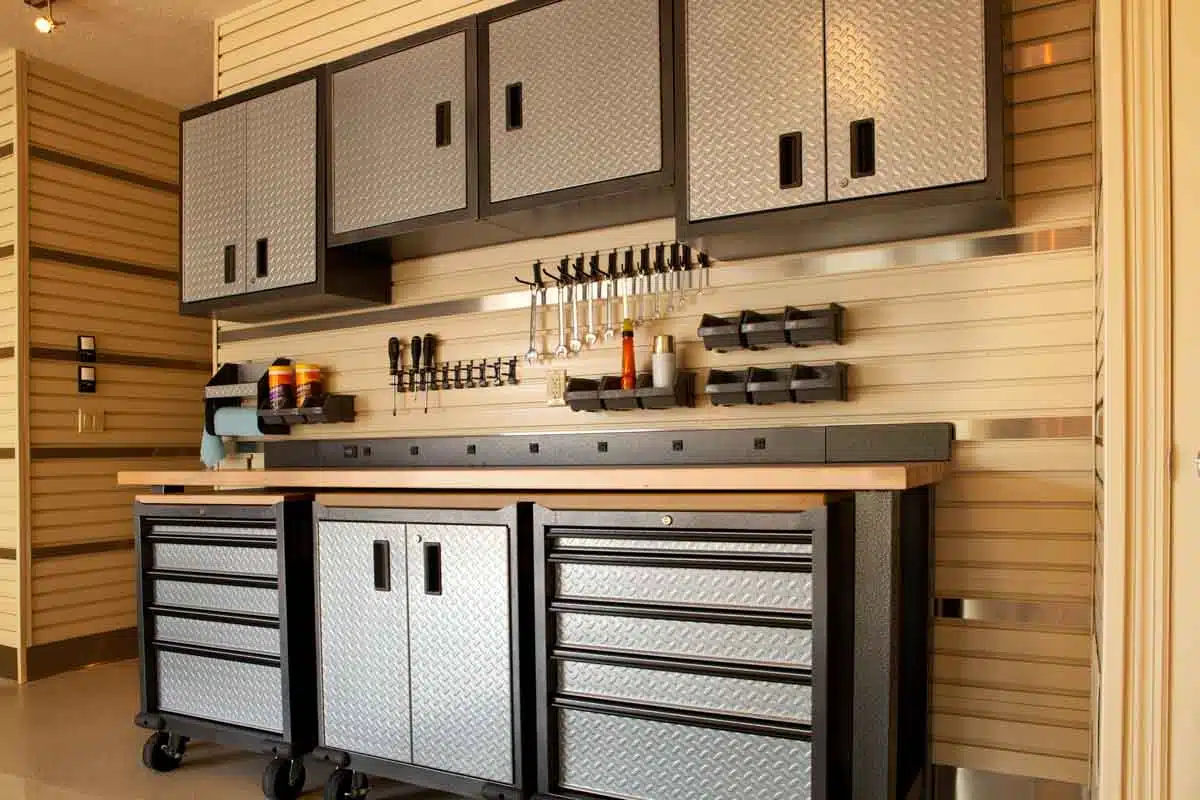 Slide into organization heaven with slatwall tool storage. With its capabilities to boost space utilization and enhance accessibility, your garage will be transformed in no time. You can get ready for professionally efficient solutions that'll revolutionize the way you organize your stuff – making it easier than ever before.
Transform your junky garage into a well-kempt haven for your tools and gear with the help of slatwall panels and their expansive array of complementary accessories and kits. Definitely, you can focus on making garage storage easier so that you never have to hunt for things or create an even bigger clutter. You won't regret it.
Slatwall storage systems are incredibly flexible, meaning you can easily tweak and reshuffle your organization whenever you need to. They'll grow with your needs without fail.
With the help of hooks, baskets, and racks for tools and sporting equipment, you can create a personalized storage arrangement to your exact specifications. You'll be able to get that "just right" setup – no ifs or buts. Here are the key benefits and features of using slatwall tool storage:
• Unlocking Efficiency in Terms of Organization: With slatwall tool storage, you can organize your garage with absolute precision and create specific spots for all of the equipment and tools every homeowner needs. It's like a dream come true if you maximize the efficiency of the workspace.
You can sort items according to size, type, or any other criteria that work for you. Having designated places makes it easier to stay on top of the clutter – no more rushed searches through a jumble.
• Maximizes Space Utilization: You can really transform your garage from crowded chaos to a much sleeker, organized look with just one smart move. It's super easy; you can boldly optimize the space you've got.
Slatwall allows displays to be changed quickly and easily although the surface color of the slatwall itself may be more difficult to alter if it is made of one of the durable laminated materials. – Specialty Shop Retailing: Everything You Need to Know to Run Your Own Store, Carol L. Schroeder
• Effortless Customization: Slatwall accessories are so incredibly versatile, it's no wonder why people choose to use them. Not only can they customize their storage setup and make it fit all of their needs – big or small – but it also lets them switch things up whenever they please.
• Enhanced Pathways to Reachability: If you are tired of rummaging through piles of tools, garage cabinets, boxes, and crammed drawers to find what you need, then it's time to stop the aggravation; and use slatwall tool storage. Its designated spots for everything make finding your tools a breeze, letting you get back on task in no time flat.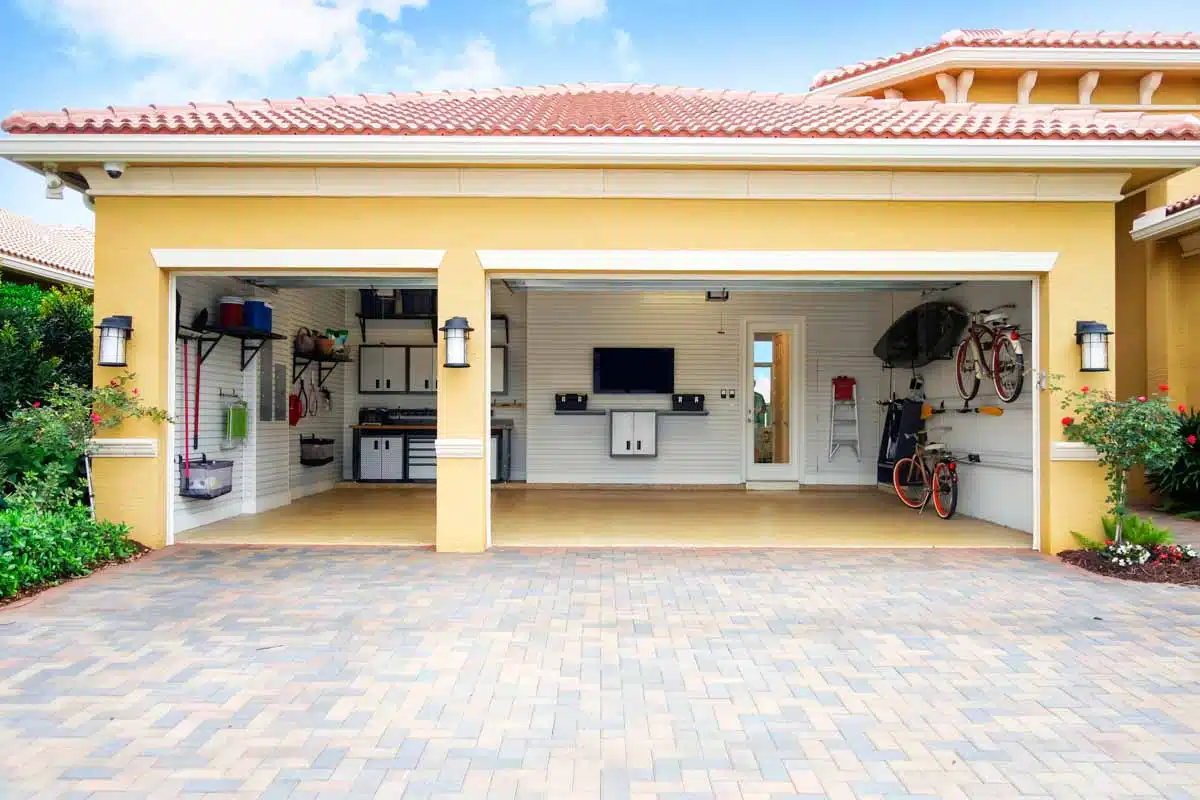 • Stylishly Sophisticated Look: Slatwall panels add instant sophistication to your garage, giving it a clean and organized feel that'll take the look of the entire space up several notches. It's an amazing way to splash in some style without much effort at all – just make sure it matches your other decor for that perfect harmony.
• Unwavering Robustness: Slatwall storage systems have quite the reputation – robust and reliable, they can easily handle all your tools and equipment. These ultra-tough units stand strong through thick and thin, touting their impressive strength to boot.
• Accessorization All the Way: From shelves to bins to baskets and beyond, slatwall accessories provide a wide array of choices for stowing tools and equipment. Tool holders and sports gear racks? Slatwall tool storage has got you. No matter the goods that need to be stored away – there's likely an option for them on the wall.
• Seamless Setup: Installing slatwall panels is a piece of cake. You'll be able to get your storage system up and running faster than you can say 'jackpot', harvesting the bountiful rewards of an orderly garage.
• Neat And Clutter-Free Environment: Slatwall storage comes to your rescue and makes a world of difference in the tidiness of your garage – no more clutter on the floor.
Types Of Slatwall Hooks For Garage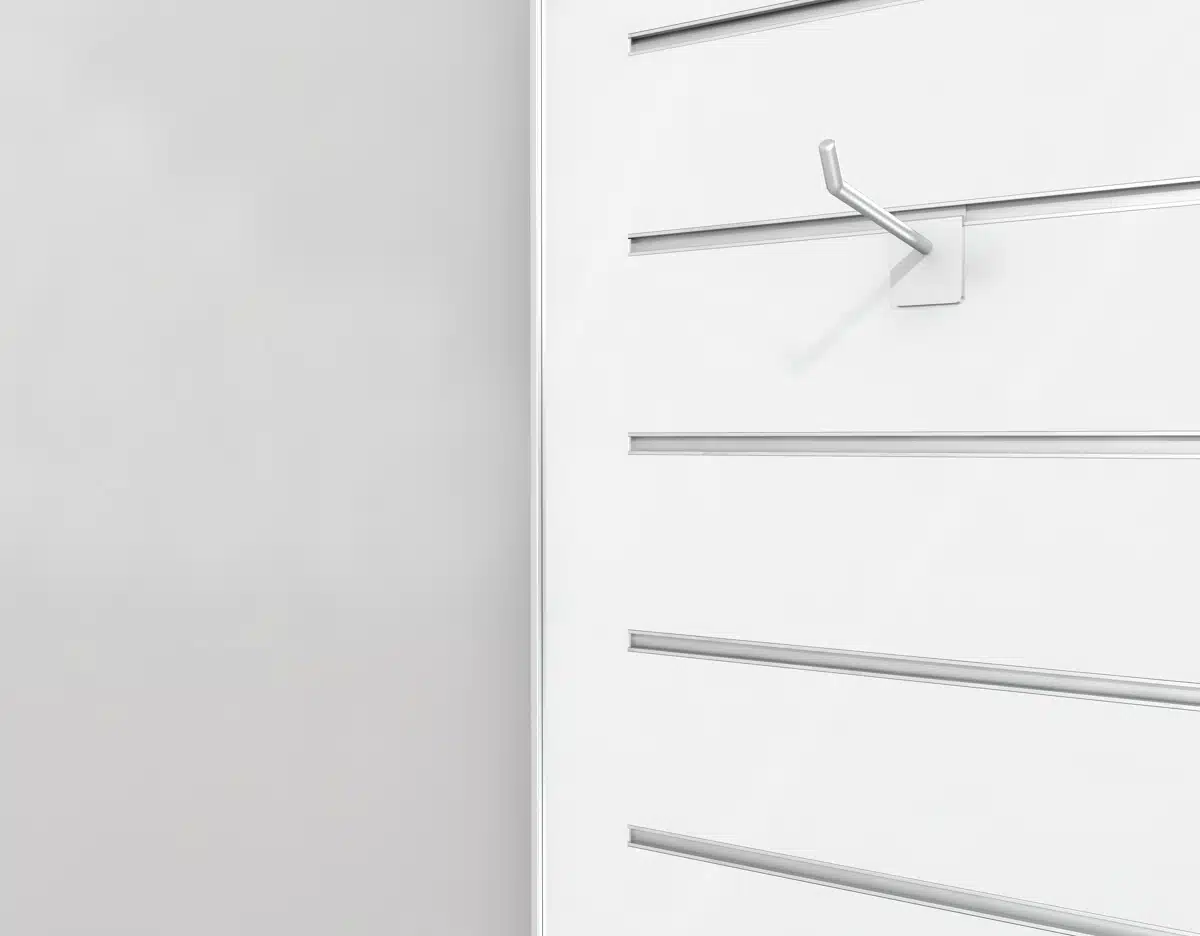 Here're tons of types for you to choose from, coming to the rescue so your garage looks spick-and-span. Now, let's get down to business and bid farewell to garage disorganization.
Single Hook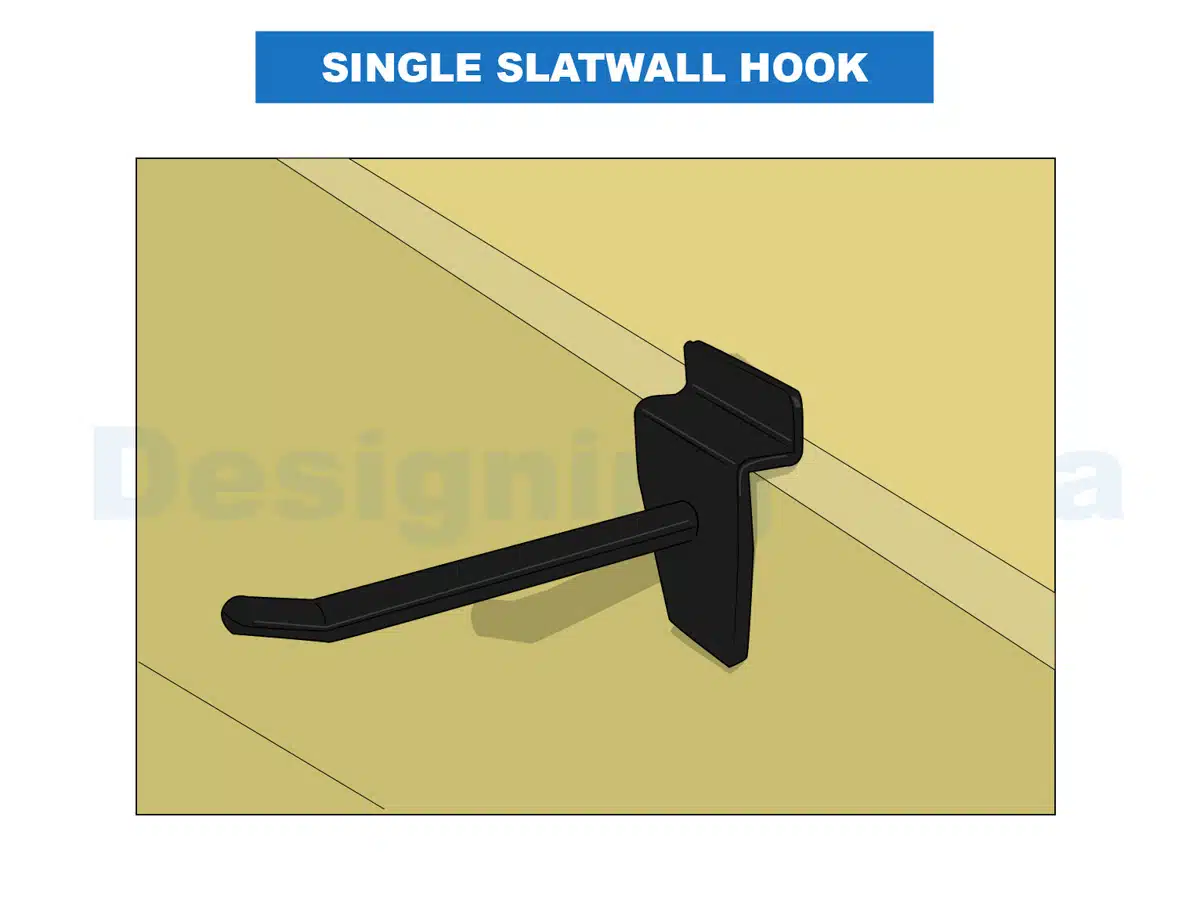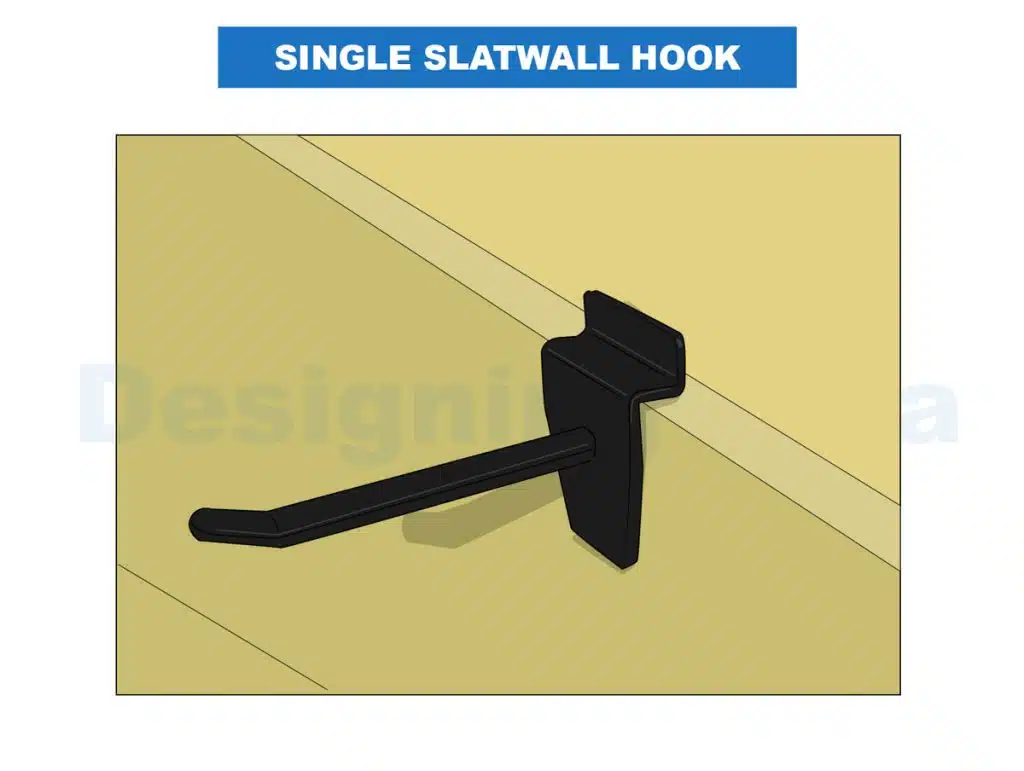 The single slatwall hook is an incredibly practical and space-saving solution – perfect for conveniently storing all sorts of items. From BBQ gear to paintbrushes, hand tools, garments, or even lightweight garden tools like brooms with long handles, you name it, this handy device will certainly have you covered.
With its sleek, space-saving design, the single hook is just the thing for easily tucked away individual belongings. The 4″ or 8″ versions fit everything from tools to clothes and provide an ingenious storage solution that keeps all your stuff off of the ground.
Double Hook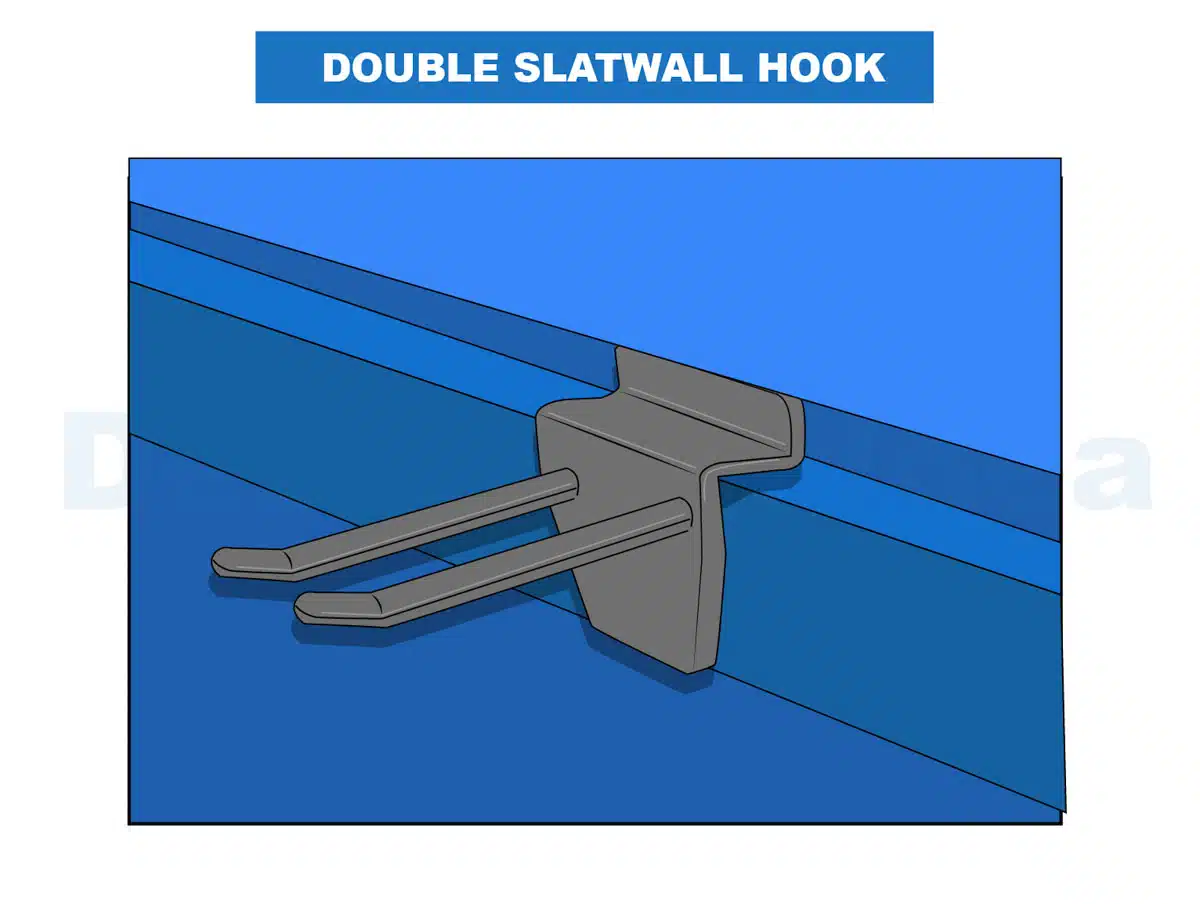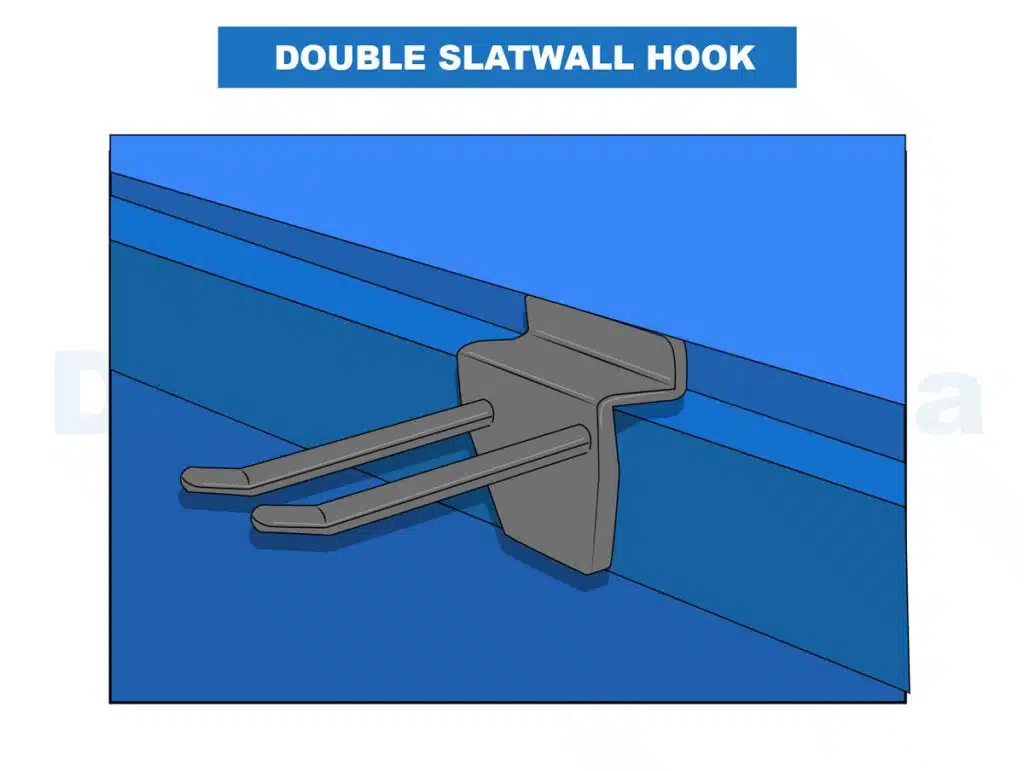 If you need extra heft for those large tools and gear, the double slatwall hook is the way to go. Crafted with strength and stability in mind, it's perfect for those hefty shovels, rakes – even your garden tools, or sports stuff like baseball bats and hockey sticks. So don't miss out on obtaining surefire security with ease.
Talk about versatile and efficient storage solutions – double slatwall hooks got that covered. Coming in 4″ and 8″ sizes, there's plenty of space available for hanging multiple items. Plus, their durable construction makes them ideal for holding heavier objects too.
Industrial-Grade Hook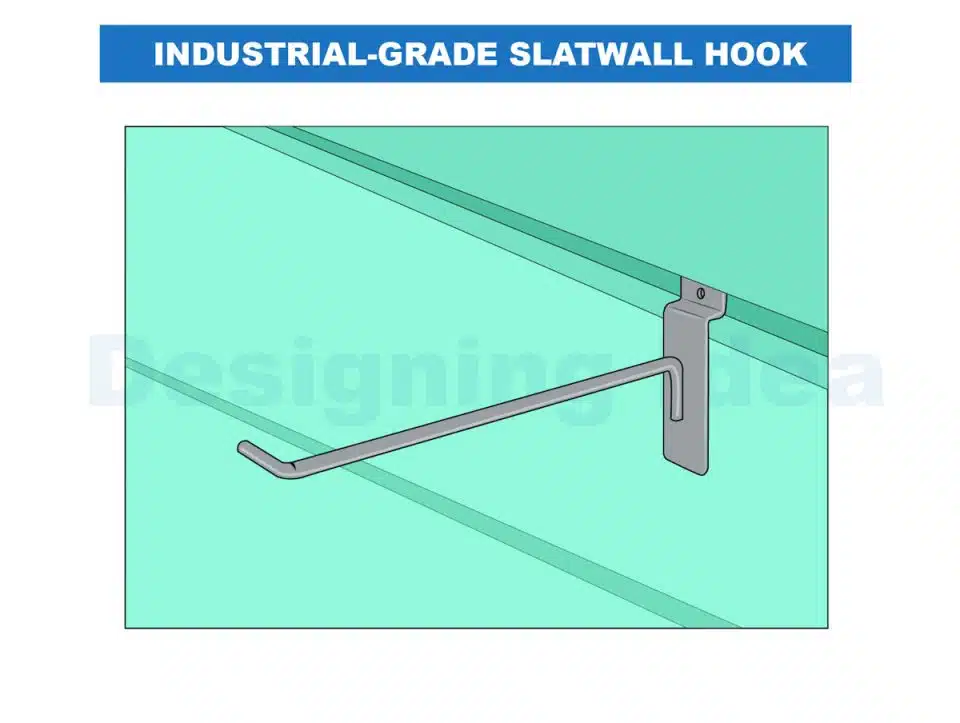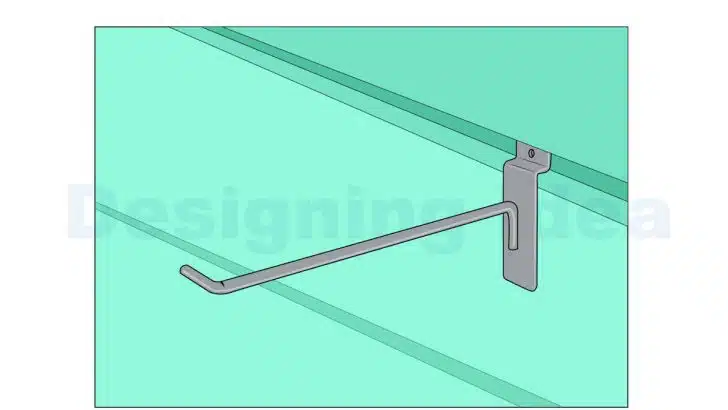 When it pertains to storing heavy items, you can't beat the reliability of our industrial slatwall hook. Built tough enough to take on lumber, kayaks, and tires – not to mention anything else 26″ long or less – this super sturdy hook is sure to meet all your storage needs.
If you need extra space in your garage, then you've got to check out the industrial hook, a super strong and durable solution that'll be able to lift those big items off the floor; saving the day with its efficiency. No doubt it's an awesome option when you're looking for somewhere secure to store especially heavy or bulky pieces.
Screwdriver Rack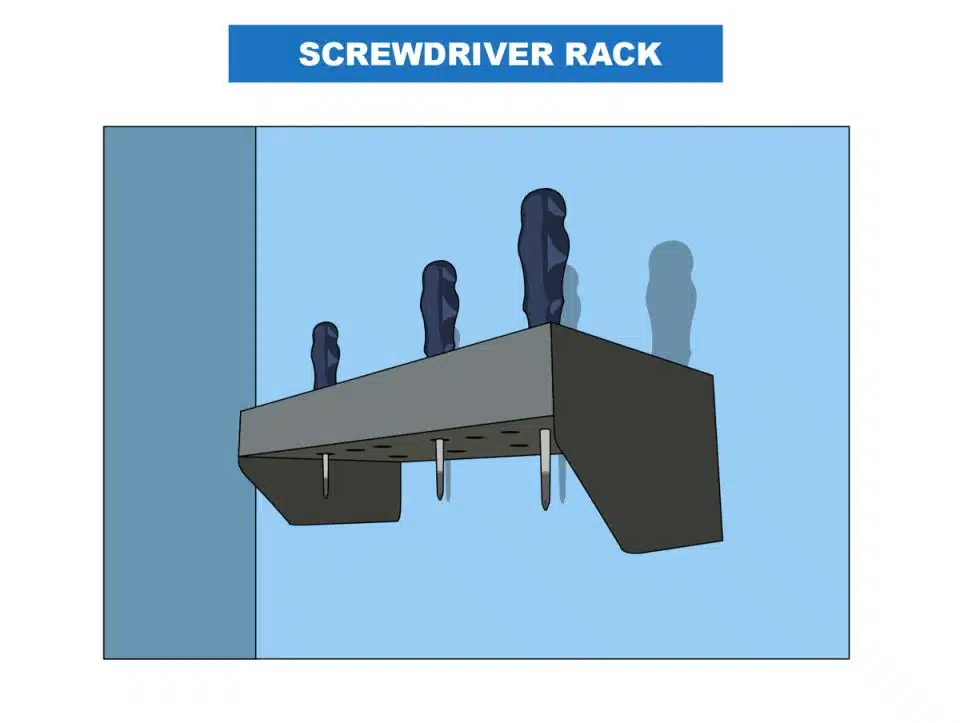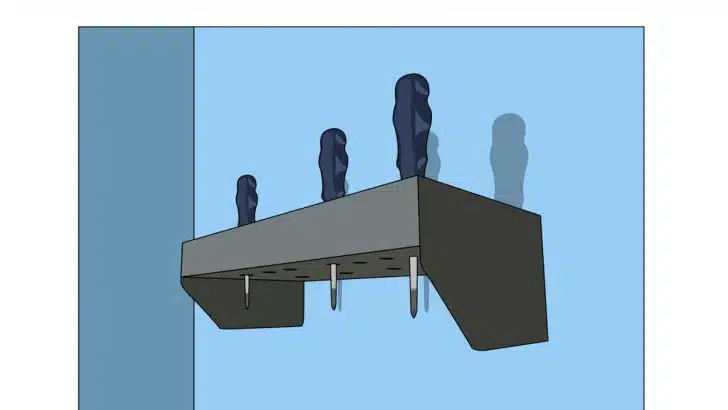 A much-needed dedicated storage solution, a screwdriver rack has room for your essential screwdrivers – making sure they're always easily reachable. Up to five tools can go on it, so organization and accessibility never have to be an issue
By integrating a rack into your slatwall system you can wave goodbye to disorganization and upgrade your garage space. This nifty storage solution keeps everything tidy and provides maximum functionality in the smallest amount of space.
Horizontal Hook for Bikes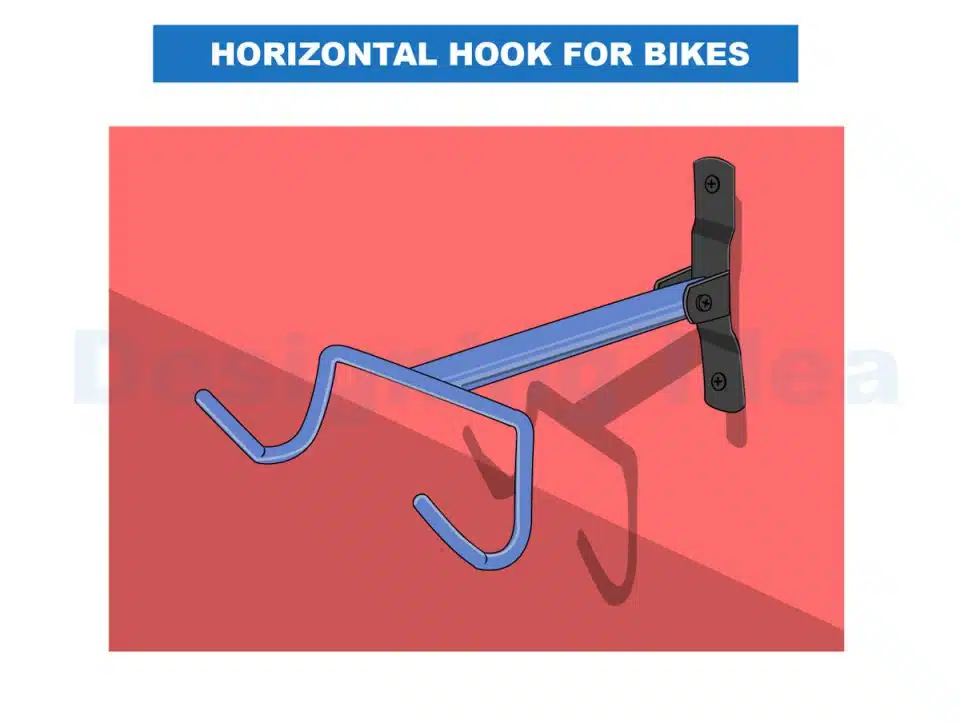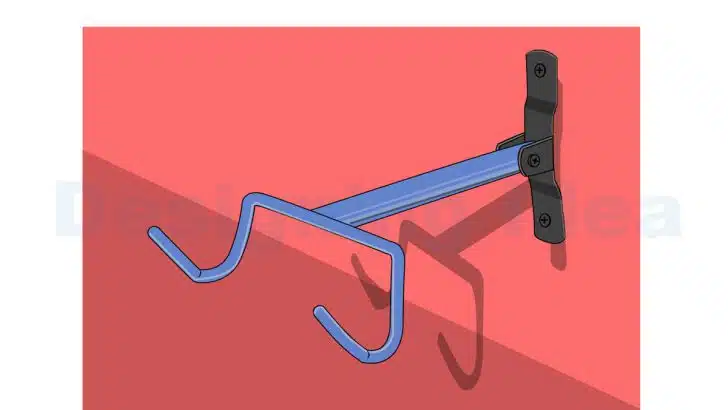 Storing your bike is a breeze with this special horizontal hook. It's got two built-in hooks that allow you to place it parallel to the wall like a charm.
With a horizontal bike hook, that cozy little garage can maximize space. Keep your rides safe and sound from harm – no more cluttered mess. You'll create space like it's nobody's business for all of life's other cluttered nuisances. Whether you need shoes or tools to store, this handy-dandy contraption is sure to provide evermore.
Vertical Hook for Bikes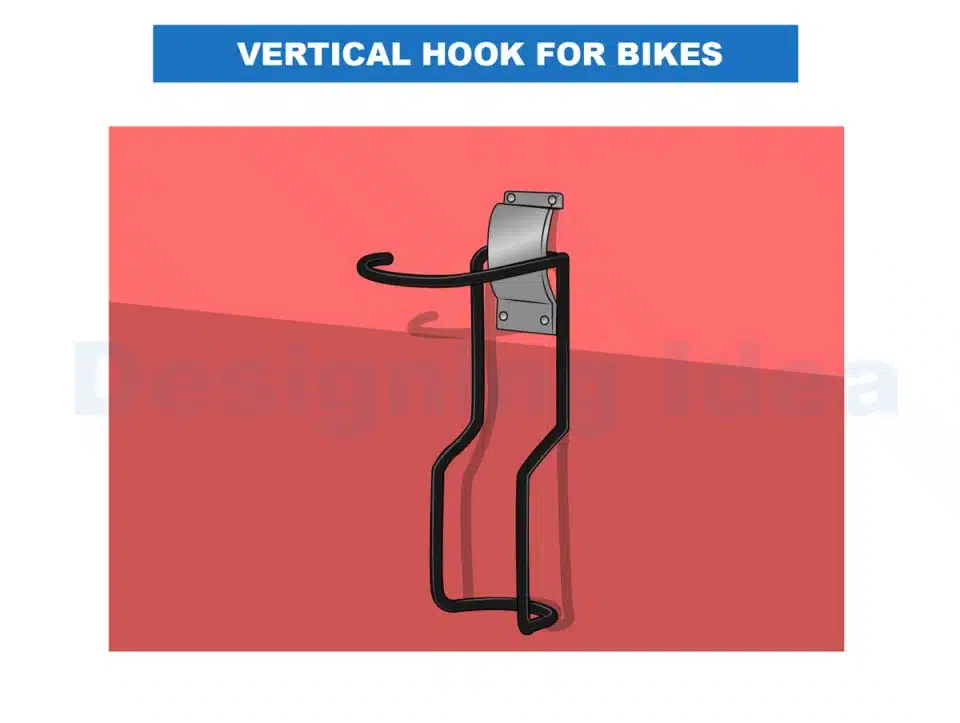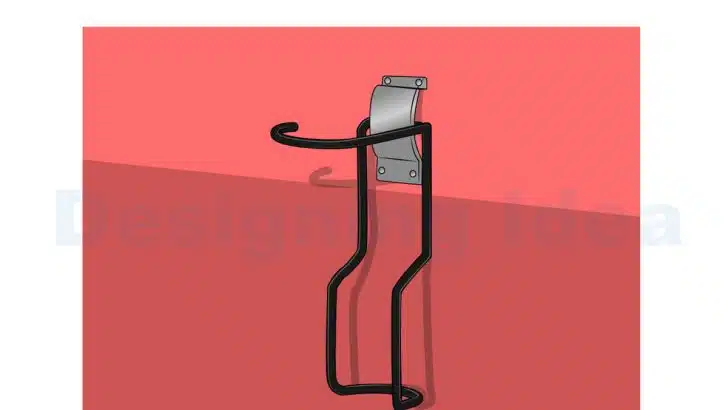 As passionate cyclists, having a trusty vertical bike hook is practically essential within our arsenal of must-have biking accessories. It's the perfect way to enhance tried-and-true storage solutions – namely by suspending our reliable rides up and away on your slatwall panel. Now there's even more room for all that other bike gear we can't part with.
Securely stow your two-wheeled treasured possession by storing it vertically. Not only will the vertical bike hook guarantee its safety from accidental tumbles, but also inject a dose of elegance into your garage, artfully showcasing all your bike on the wall space in a neat and tidy fashion.
Utility Hook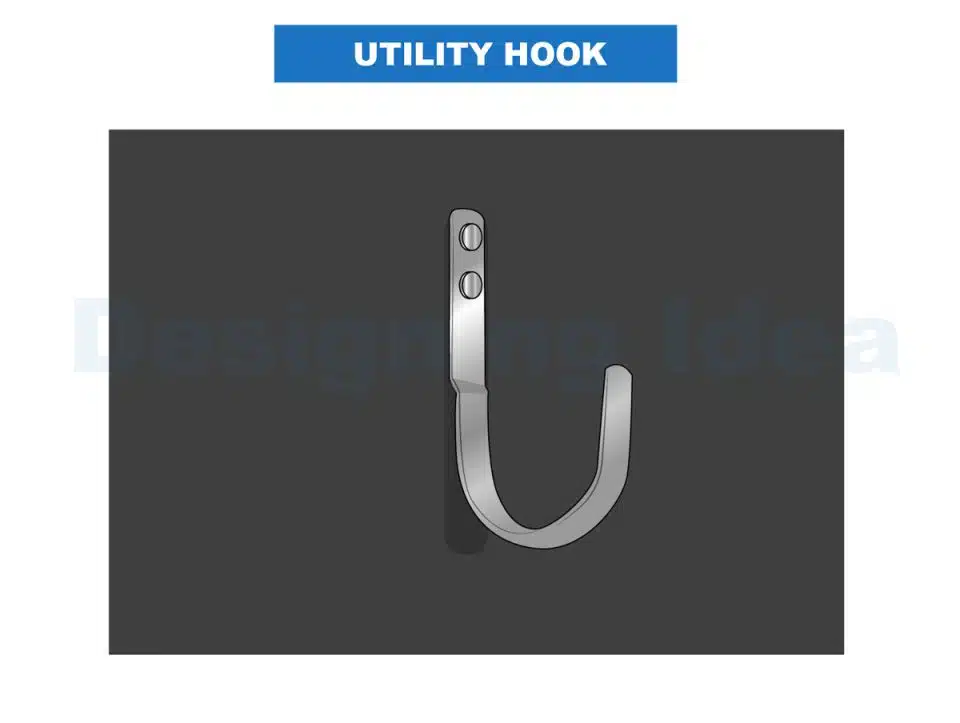 This utility hook is pretty awesome – suitable for most types of garages. You can fit a whole bunch of stuff on it, like patio furniture, and ladders measuring up to 8 feet tall (or shorter if you need), which saves tons of floor space.
If you're looking to get your garage organized and clutter-free, the utility hook is the perfect solution for storing items that are used often, like lawncare products and accessories.
If you also have some power cords or hoses that need to be organized, you can hang them on the hooks and you're good to go.
Garment Hook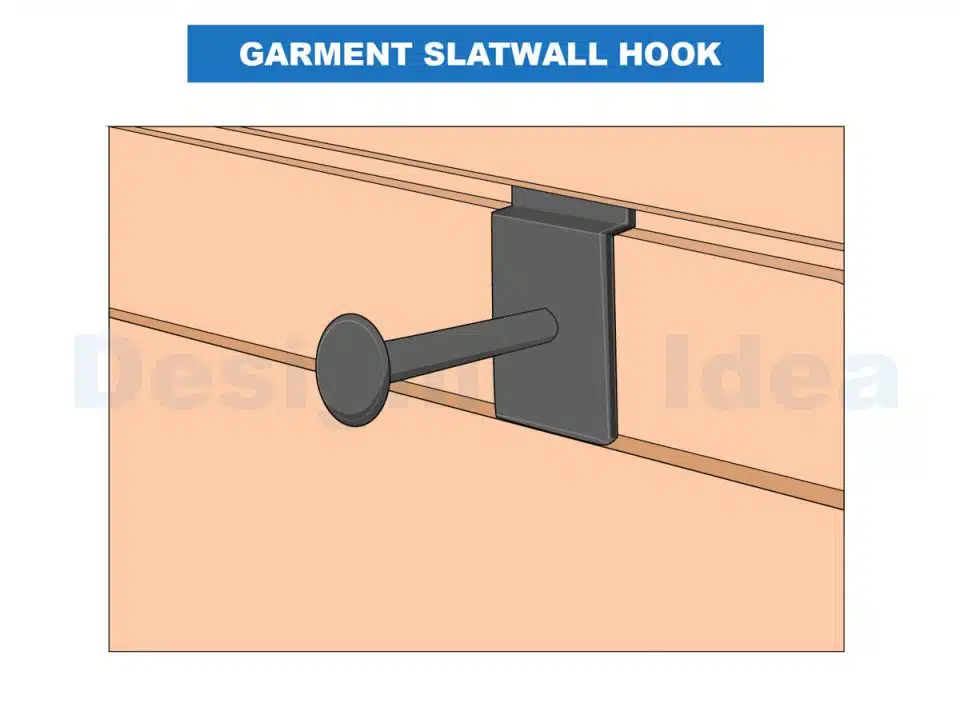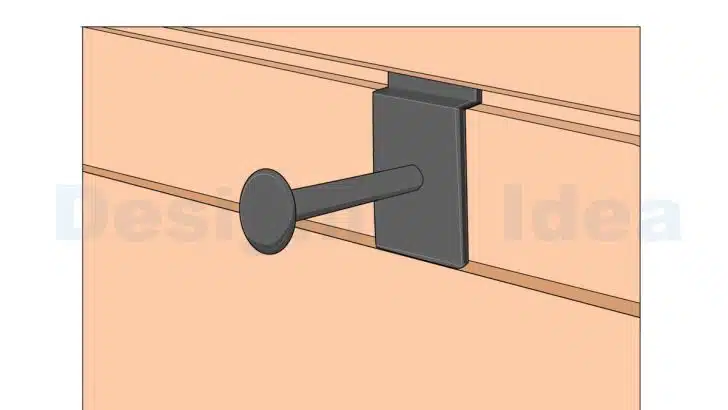 Hanging some garments, hats, gloves, jackets – even bike helmets and towels is no big deal as you can conveniently store everything you need with the slatwall hook. When you attach multiple garment hooks onto your slatwall panels, you'll have designated spaces for all those clothes and gear to help keep 'em organized and ready when needed.
Hang your clothes in style! Adding a garment hook to your garage is the perfect way to make sure all of your duds stay fresh and wrinkle-free while keeping them easily accessible
Rack for Paper Towels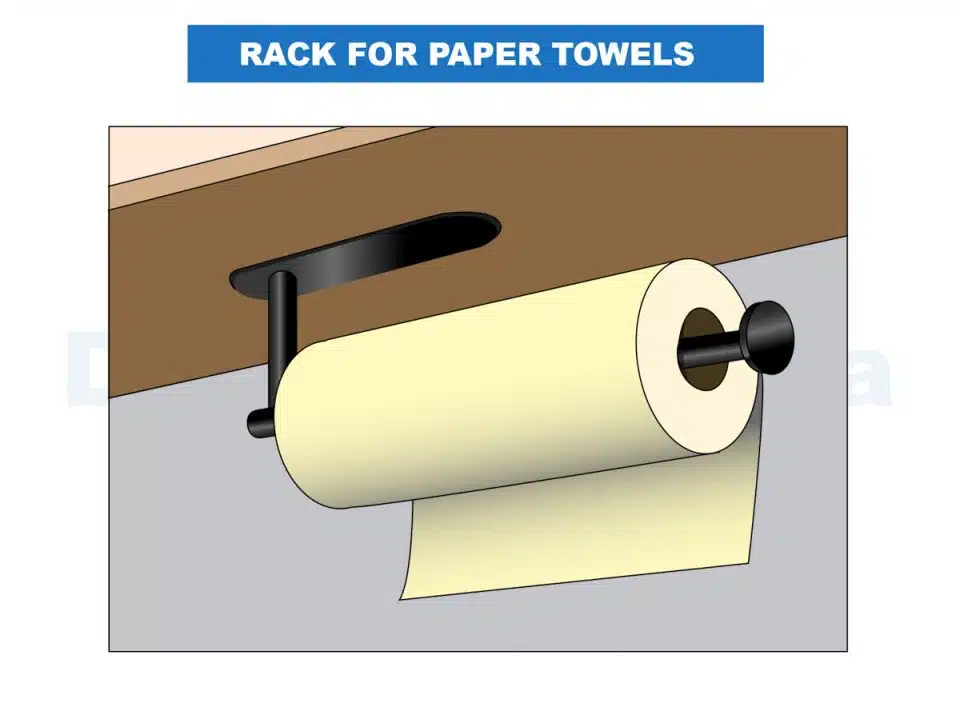 Convenience is key when it comes to garages, and having a place to hang your paper towel roll makes cleaning up spills or those grease-covered hands effortless. Hang one of these racks from the slatwall panel within easy reach so you never have to scramble for soggy shop towels again.
This handy little tool does away with the hassle of rummaging through drawers or cupboards and gives you an easy way to lay your hands on all your cleaning supplies.
Fishing Rod Hook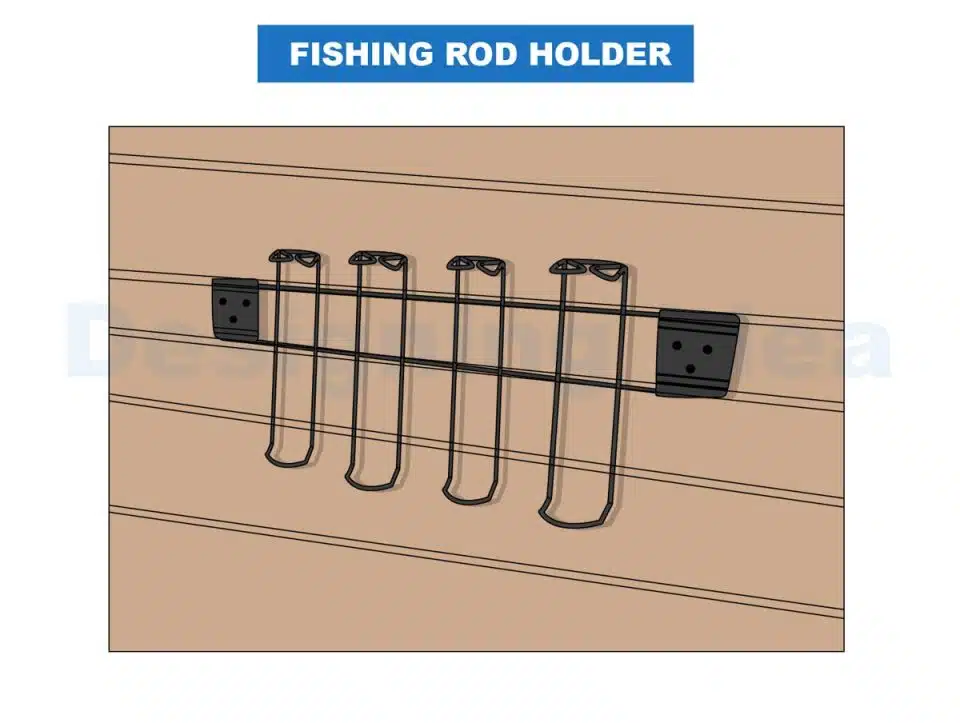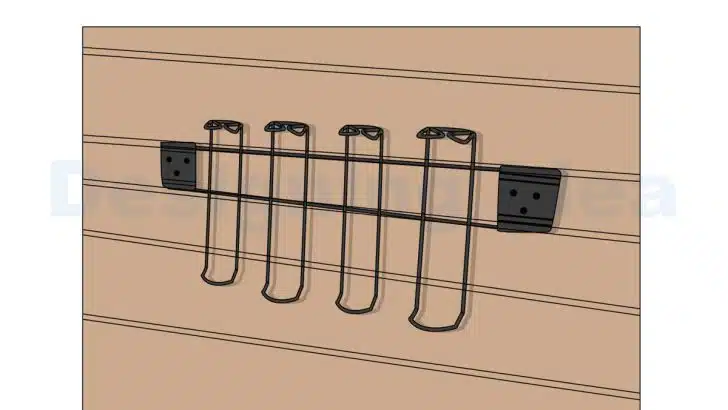 Every serious fisher knows- hooks are key. Having a setup for vertical storage of rods is essential in any fisherman's garage. Not only does it offer an effortless spot to keep their gear safe from harm, but guarantees that both shape and condition stay intact too.
Tie up your fishing rods in no time with the help of a rod hook – neat, tidy, and ready to be grabbed when it's time for another exciting day out on the open waters. Plus, you'll avoid any unnecessary knots.
Golf Rack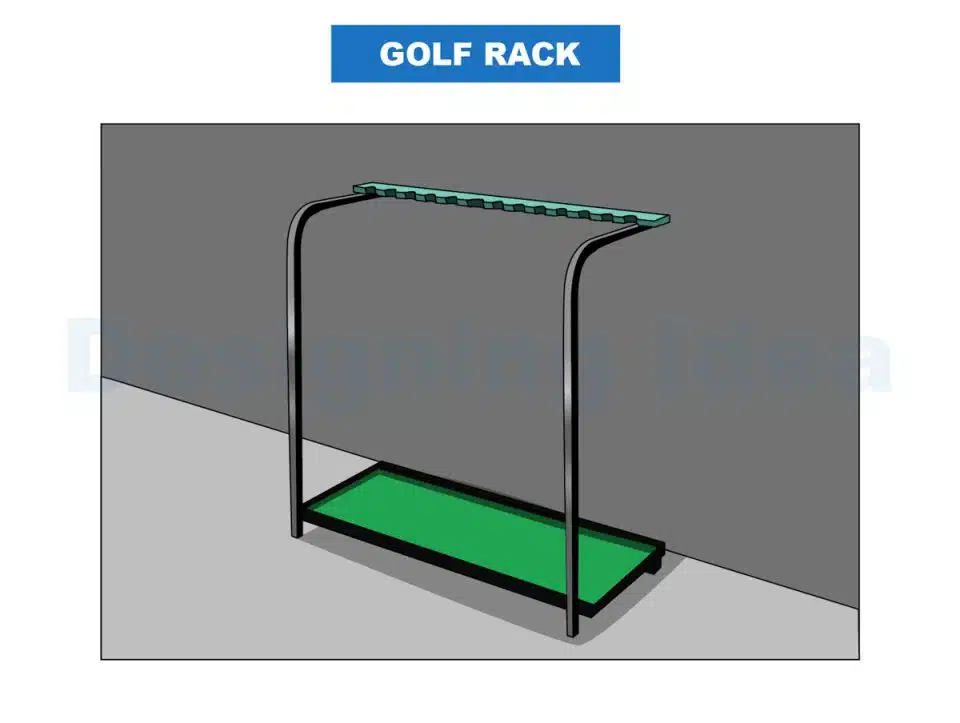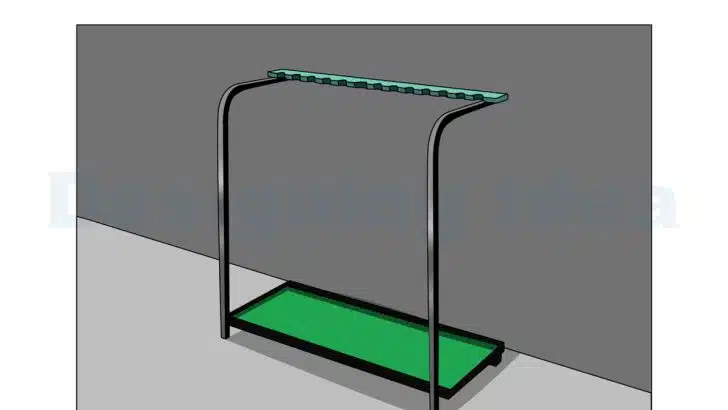 Making room for all that bulky equipment can be a pain, but we've got a nifty solution: slatwall-mounted golf racks! Instead of cramming clubs in your trunk and taking up space, you can arrange them neatly on the rack. If you want to be prepared for your next round of golf, it's important to keep your clubs, bags, and accessories organized.
You can also use them for other types of sporting goods or even garden tools that you want to stand upright and be easily accessible.
Mesh-Made Basket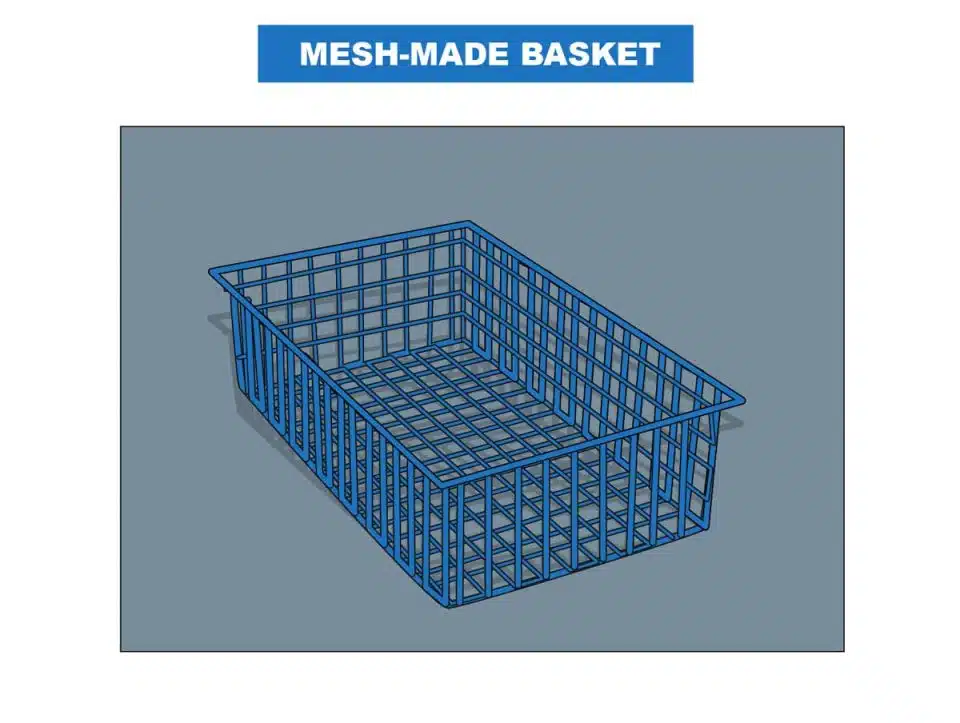 When rounding up all the random paraphernalia that just can't be hung, a mesh-made basket is always a smart call. From shoes and boots to small gardening tools – not to mention car cleaning supplies – these handy baskets are your go-to for successfully containing life's inevitable messiness.
Hanging Bar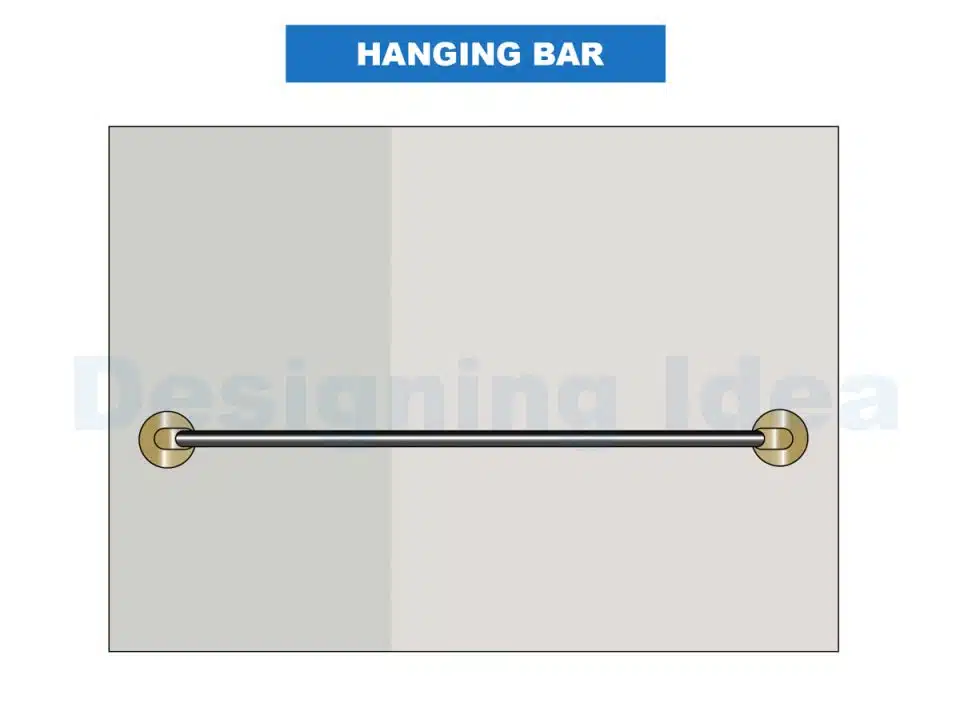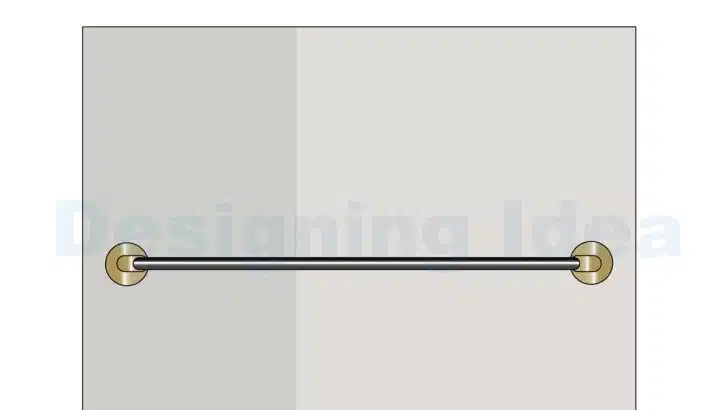 If you need an extra hand in your garage, then a hanging bar is the ideal solution to get things organized – from tools and equipment to whatever else needs some shelf-loving. It expands your vertical storage potential by turning that old slatwall system into something special.
With its easy-access and convenient design, the hanging bar is ideal for keeping your garage decluttered. Tools, clothing, whatever – you can customize it to suit all your stash requirements.
Metal Wire Basket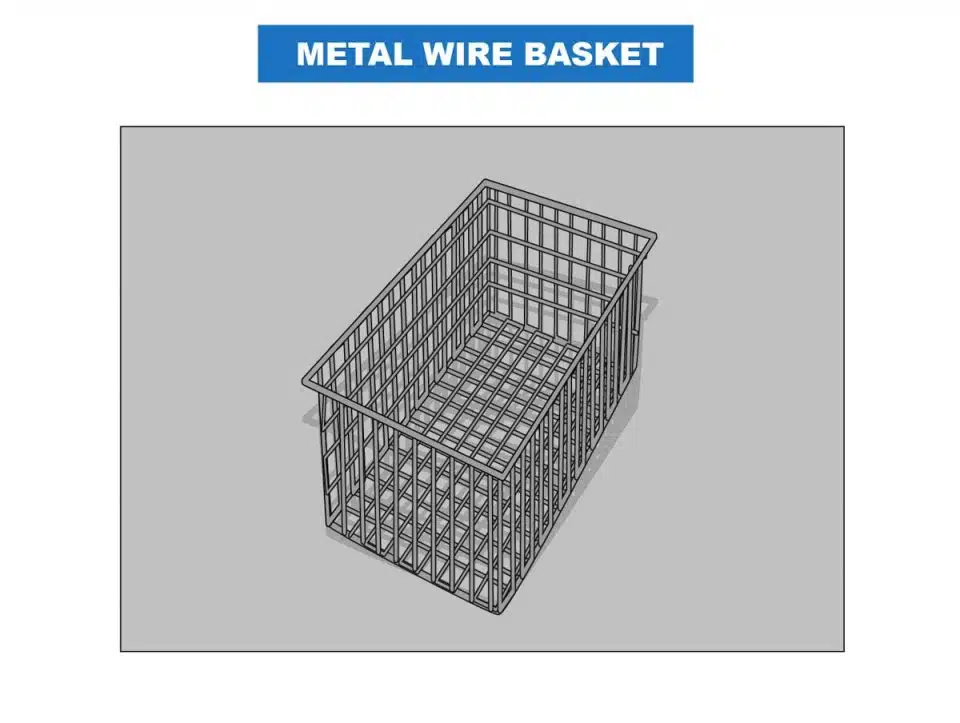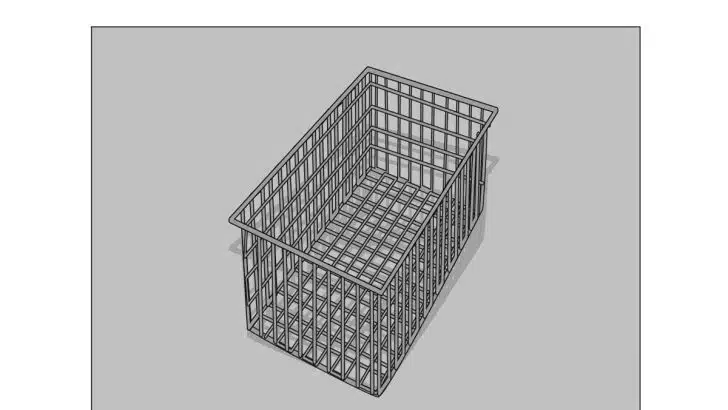 If you are struggling to hang those hard-to-reach items, take note that metal wire baskets are the perfect workaround for getting them off the ground. And when you attach them to your slatwall storage system, then you get yourself some prime real estate for all those odds and ends, even smaller containers with nuts and bolts that need a convenient place to call home.
Think car cleaning supplies, aerosol cans, water bottles – basically any sundries that you want at your fingertips. You'll be gaining strength in quantity and quality with these powder-coated steel beauties – each basket can hold up to a hefty 50 pounds.
Magnetic Bar for Metal Tools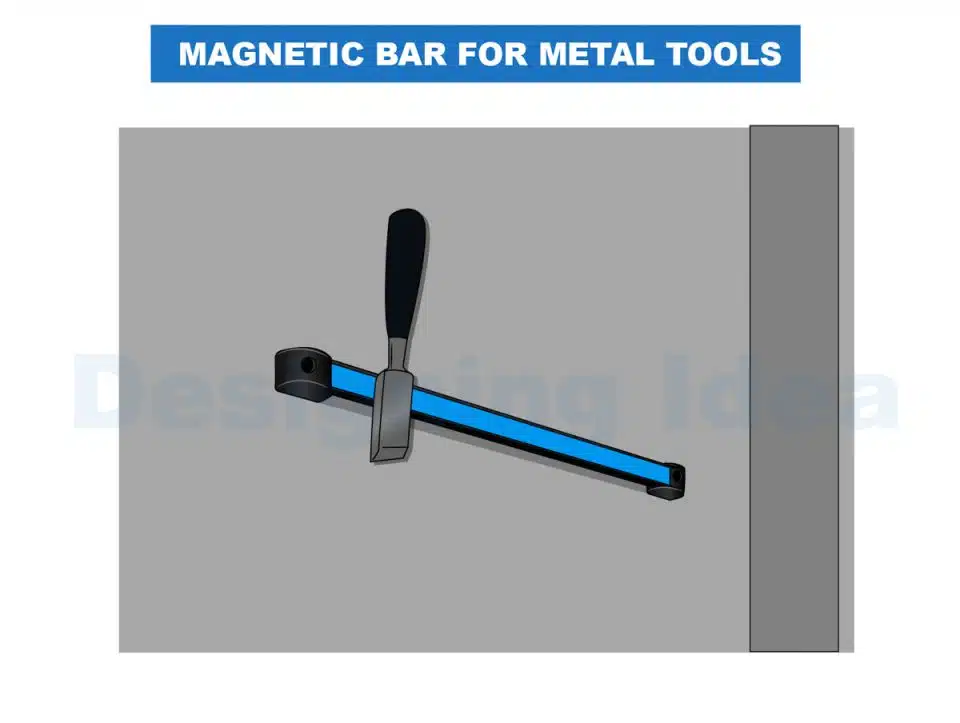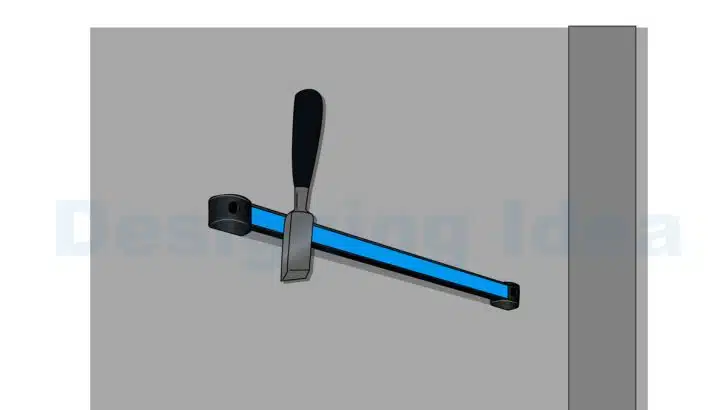 If you are fond of working with metal tools in the garage, a magnetic bar is nothing short of brilliant. Installing it on your slatwall panel lets you keep all your small hand tools close at hand and super organized. There's no better way to guarantee that when you need something, it'll be easy as pie to find.
Nothing beats taking care of basic storage woes like this – just slap up that mag bar and get back to being productive. They can even work for hanging up your car keys or a spare house key just in case someone locks you out.
The powerful pull of the magnetic surface tightly holds metal tools, no more worrying about them getting lost in the chaos or rolling away.
Will Pegboard Hooks Work on Slatwall?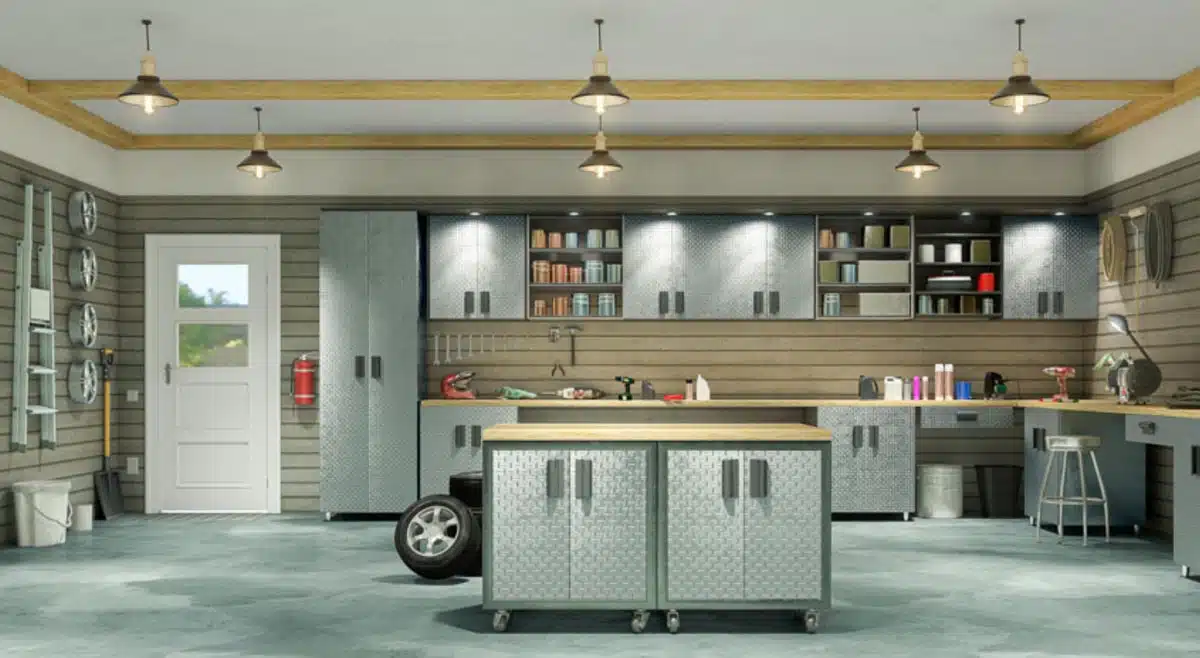 Unfortunately, pegboard hooks have a different mounting configuration than slatwall hooks and will not work for them out of the box.
There are adapter kits one can purchase that may work with certain hooks, but are often more trouble to use than buying new hooks that will fit the opening configuration you have.
See more related content in our article about slatwall dimensions on this page.