See the best ceiling color for gray walls including the different styles and shades, contrasting hues and paint picks for your interior design.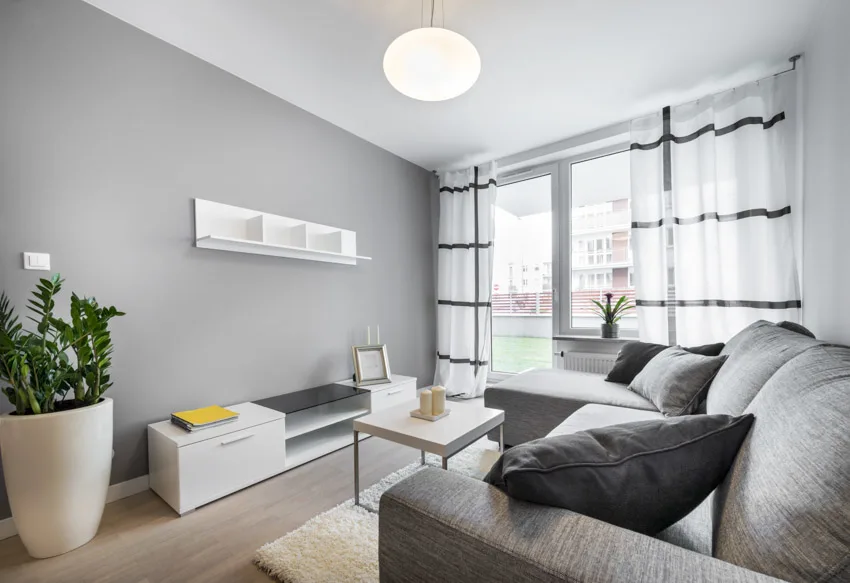 Color compatibility is very important in construction and renovation projects, especially when it comes to the home's interior design.
One of the neutral colors that you can use as a great backdrop for other colors is gray. And if you decide to go with gray walls, you have a variety of colors you can consider to match them.
What Color Ceiling Goes With Gray Walls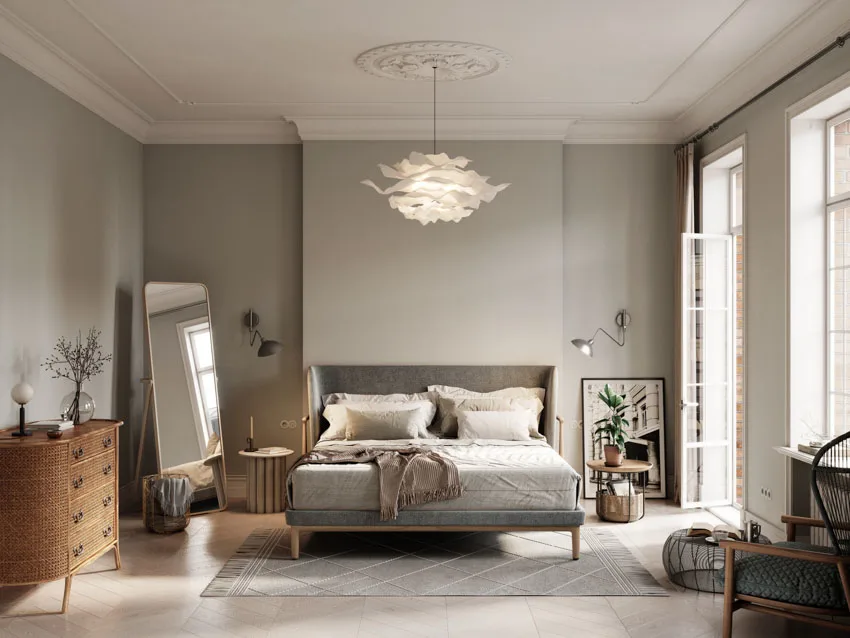 There are different ways you can style your ceiling to look good with your gray walls. One way to do so is to paint the ceilings with colors that match your gray walls. To help you with this project, here are some of the colors that can look good with your gray walls.
White Ceilings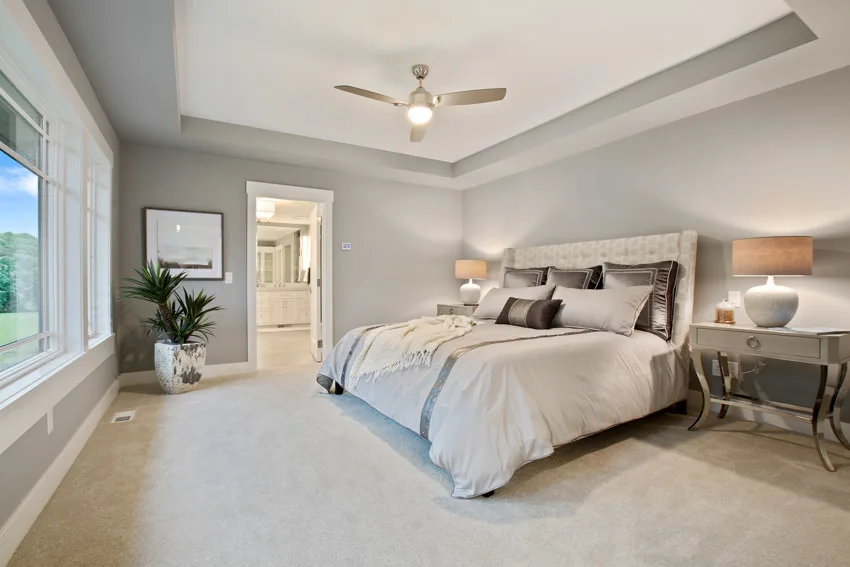 White is a classic color primarily because it can match all other colors you might encounter. A flat white paint finish for the ceiling is often the most popular choice. However, there are two shades of white that can perfectly match with gray walls:
• Crisp White: This color is a safe choice when it comes to ceiling colors, giving off a smooth and seamless appeal. It also makes the room feel airy and bright so it will be a good option if that's the vibe you're going for.

• Off White: This ceiling color is a good consideration if you want a more moody tone but don't want to choose a dark color for your ceiling.
This color helps the room feel more welcoming and warmer yet airy at the same time without the entire room looking too bright. Some colors under this category include beige and ivory.
Monochromatic Ceilings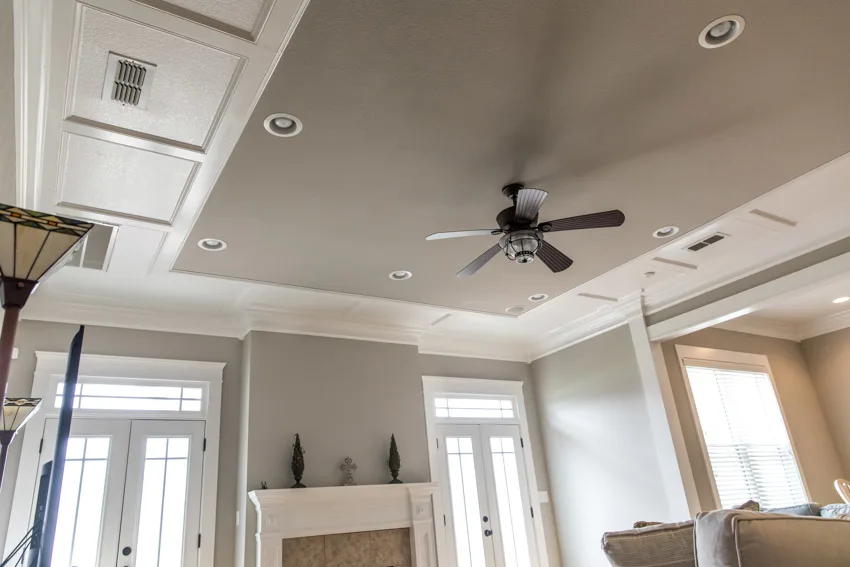 If you have gray walls and do not really want to sway from that color, you can paint your ceilings a tad brighter or darker than your walls but use the color gray too.
When you use similar colors, this allows the room to emphasize more on its features, from its furniture to its décor and art.
The lines on the ceiling blend away easily with the walls. Keep in mind to consider the different pros and cons of painting ceiling same color as walls so you'll know what to expect.
Neutral Color Ceilings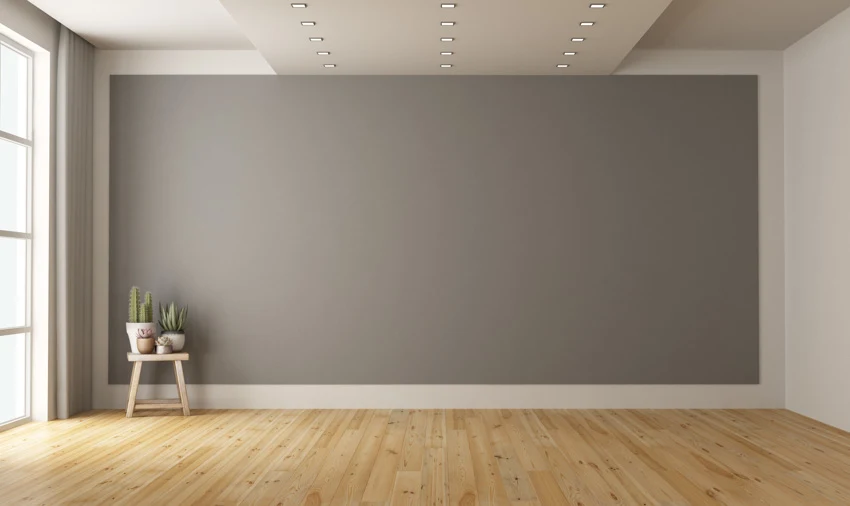 Another consideration you can check out for your ceiling's color is neutral ones. Having neutral color walls (which are gray) and ceilings can produce a welcoming and peaceful vibe in the room.
If this is what you're going for, neutral colors will be excellent for your ceiling. You can look at beige, tan, and even khaki as good options.
Darker Than Walls Ceilings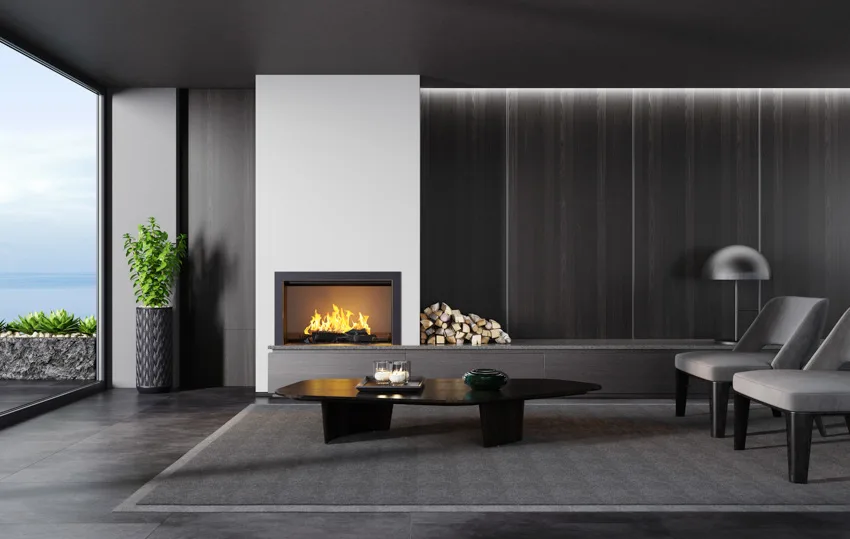 You can also choose colors that are darker than your gray walls. The effect this will have on the room though is that it will somehow feel like it's smaller than it really is, which is not a bad thing if you have a large room and want to make it feel cozier and homier.
Color Contrasting Ceilings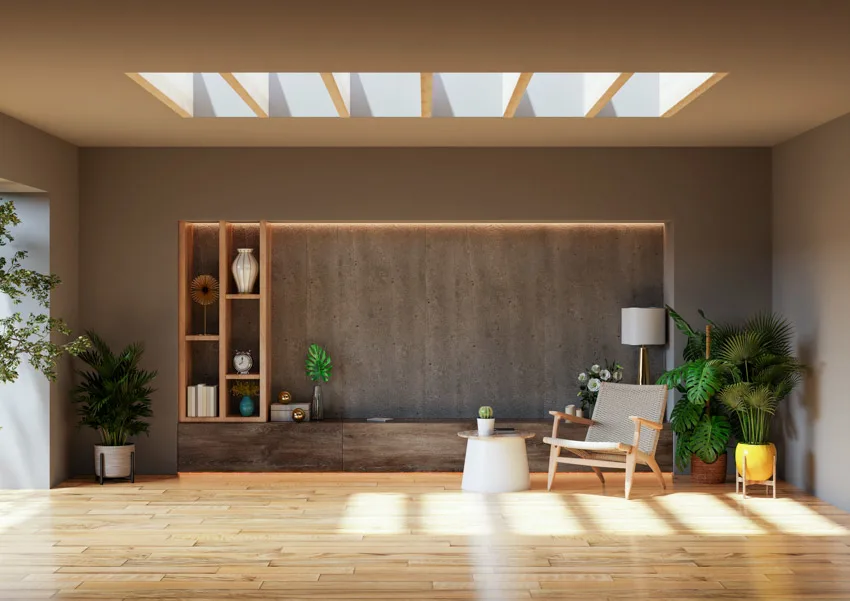 Going for a contrasting ceiling color for gray walls looks good primarily because they look very different from each other. The effect is very alive and exciting, which can be a big risk if you want a calming vibe.
If you have gray walls, some of its contrasting colors are the following:
• Red/Pink
• Yellow
• Cream/Brown
• Blue
• Purple
Wood Clad Ceilings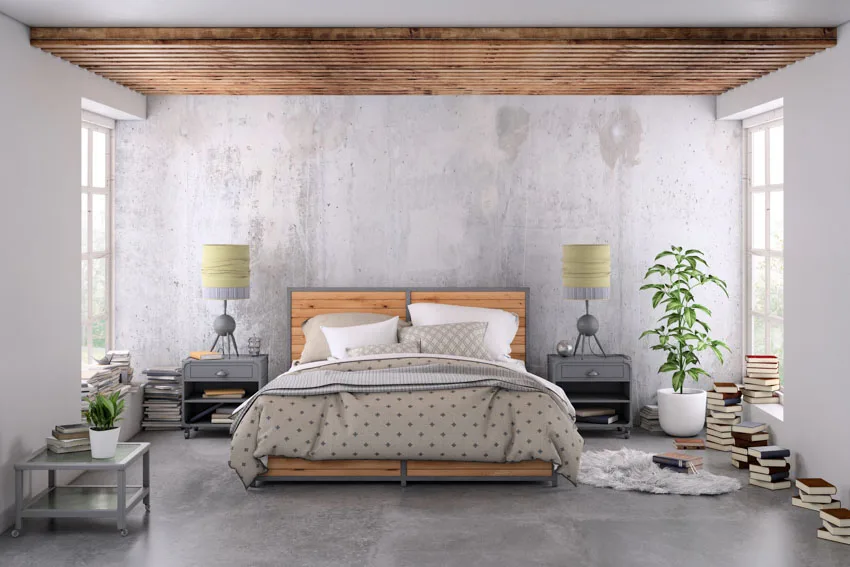 Besides the usual paint, you can consider the different wood ceiling design types and see if it actually matches the appeal you want the room to have. Gray is in contrast with brown so they're guaranteed to look good together.
In addition to that, it will also make the room feel more comforting and warmer. If you don't want a rich deep brown wood ceiling though, you can always choose a whitewashed wood ceiling since white is another color that matches gray.
Ceiling Paint Colors To Go With Gray Walls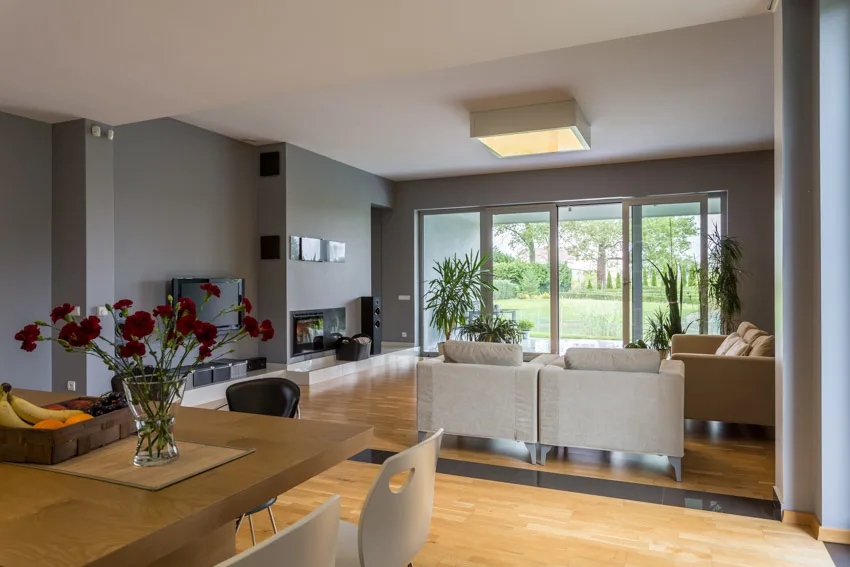 Pairing colors may seem like an easy trial and error process but it can actually be a confusing task when forced.
It is a delicate and patient art to experience but if you want a cheat sheet, here are some colors that would look fantastically with your gray walls.
Blue
Considering gray is a neutral color, it is a lot easier to match it with other colors. One thing you have to take note of is the shade of your gray walls, whether it's darker or lighter.
Blue is popular for being relaxing and inducing calmness to a room and the same can be said about gray.
These two cool colors can transform a room into a relaxing lounge area you can be comfortable in. You can use sea blue and sky blue if you want a brighter shade of blue you can also go for a dusky shade of blue for a soothing vibe.

Benjamin Moore, Santorini Blue (1634)
The Santorini Blue offers a tranquil feel that you might want to integrate into your room. Its pale and subtle color matches the same cool and subtle color of your gray walls.
Green
Green is among the colors that go with gray walls because it gives a more natural and fresh feel to a rather dull shade. If you want an earthy vibe, there are different shades of green you can check out, including moss green and olive green.
If you want a green that's cool and natural, light olive and soft turquoise are some choices that fit the bill. For a more elegant and tranquil feel though, pale green might be considered. Sherwin Williams Clary Sage (SW 6178)
The Clary Sage can match your gray walls perfectly. Its earthy vibe balances out the coolness your gray walls may provide.
Pink
Finally, pink is a refined and graceful color that matches your gray walls. A pretty dusty shade of light pink will look gorgeous with a soft pale gray.
This color pairing is known as one of the classics and yet contemporary choice at the same time. While both may feel subtle, they look good and striking together.
If you have charcoal gray walls, the color pink will look playful and sophisticated beside it. Since pink and gray are considered as contrast colors, it is not surprising that they balance each other out. You can also say that they bring the colors out of each other.

Portola Paints & Glazes, Paris Pink
The Paris Pink is a youthful and delicate color that can easily match your gray walls. It softens the edgy and cold side of the color gray. ​​
See more related content in our article about what color curtains go with gray walls on this page.