Here we share our backlit countertops design guide including what they are, the different types of lighting, how to illuminate a countertop, and how to use SLABlite.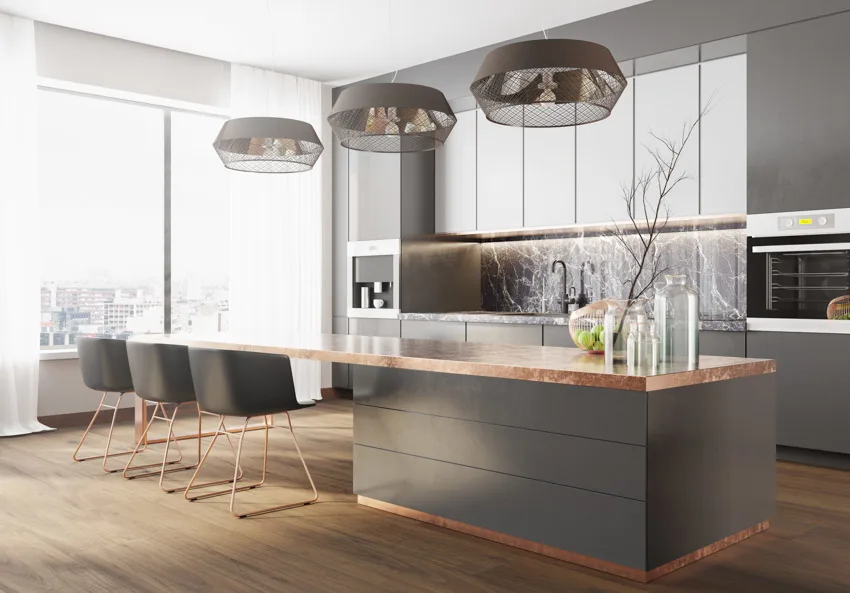 Light plays an important role in transforming a design such as countertops and setting the ambiance. The use of light has the power to create a perfect space especially in playing with the use of light on stone. There are a growing number of countertops on the market today that feature translucency.
Backlit countertops enhance the natural beauty of these surfacing materials, and the effect can transport the mood of a room from just lovely to stunningly amazing.
What Are Illuminated Countertops?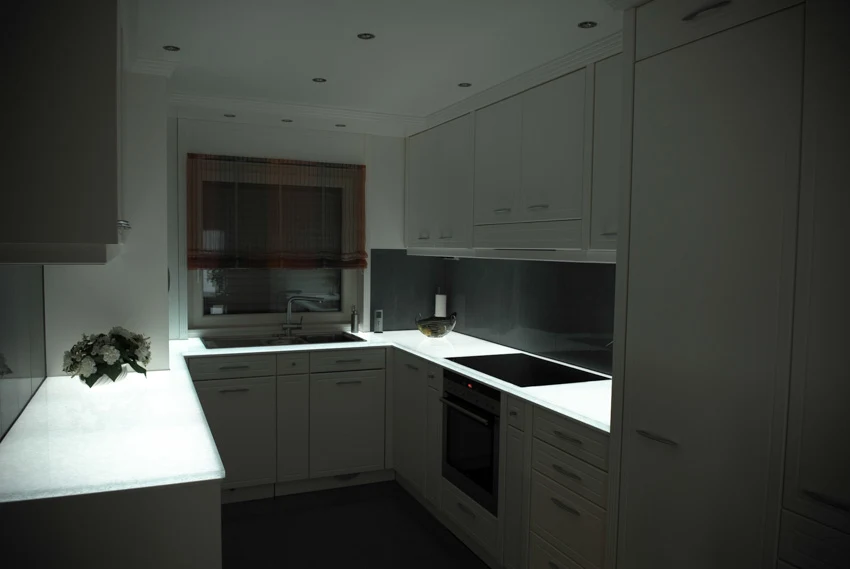 Illuminated countertops are naturally beautiful since the stone's natural art is irradiated. LED illumination draws magnificent patterns out of the stone and its vibrant colors radiate from the illuminated stone countertops.
This can be a great feature for bathroom and kitchen countertops as one way to create a very subtle nightlight feature in any room. Illuminated countertops are about pure, simple fun, fashionable lighting that can easily be the focal point in these spaces to add spice and style.
Depending on the material used as countertops, there are different ways that the lights can be incorporated into the counters such as when LED lighting is added to concrete or resin countertops, it is installed as individual light points.
These pinpoints can be embedded in shapes and geometric designs, that achieve amazing up-lighting for counter illumination with just the perfect degree of brightness.
Light adds dimension and depth to the countertops and allows the viewer to see into the material and appreciate the natural beauty of these illuminated countertops.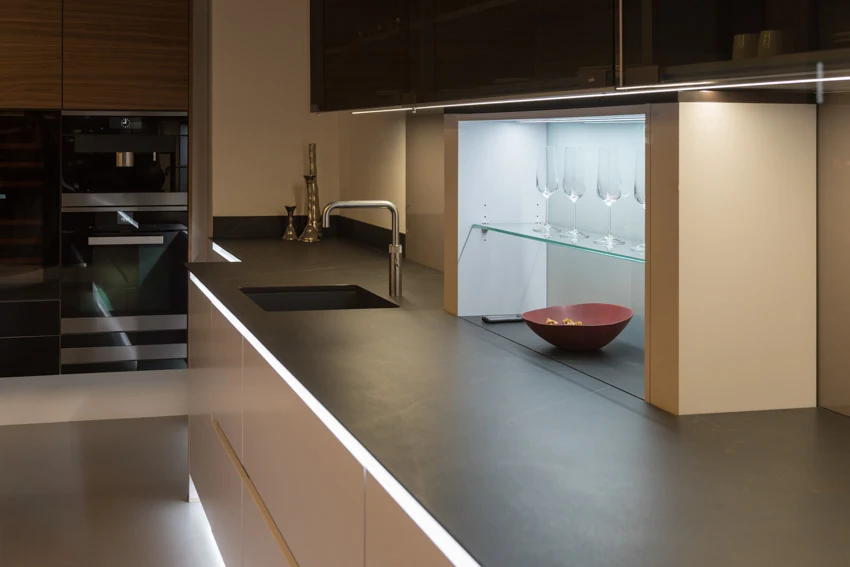 Early methods for backlighting would use lightboxes using fluorescent lamps or light bulbs but would create hot spots where the light would be brighter and shadows where edges and other areas would get little or no light.
New times, new methods – comes the invention of the light guide which revolutionized the way countertops can be illuminated. The new concept is known as a light guide which is similar to what is used in cell phone screens, computer monitors, or LED televisions.
These light guides allow light to spread across the panel and project an even plane of light. They are now becoming more common in backlit countertop applications.
What Countertops Can Be Backlit?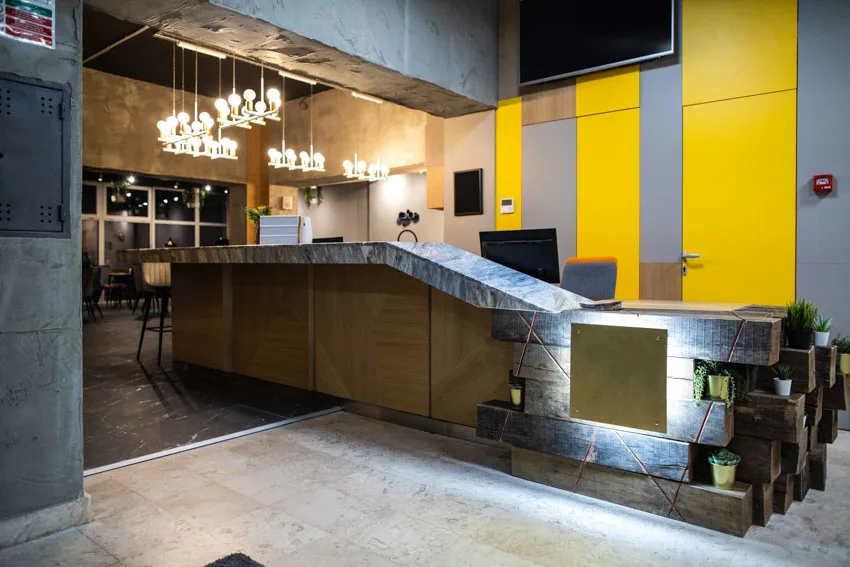 When it comes to choosing countertop materials that can be backlit, the common materials include natural quartzite, honey onyx, granite, Corian, Caesarstone, resin, and glass.
Thicker countertop materials are opaquer and have more color are generally easier to be backlighted using light guides. These materials have crystals that allow the light to bounce around inside the slab which makes it very easy to light.
Of all the mentioned countertop materials that can be backlit, some other materials require some additional processes to achieve perfect lighting.
Glass is the most difficult to backlight properly, same as colorless or thin quartz surfacing and white onyx, because of their extreme transparency. Other solid surfaces such as Corian also face these problems because it is only ½-in.-thick.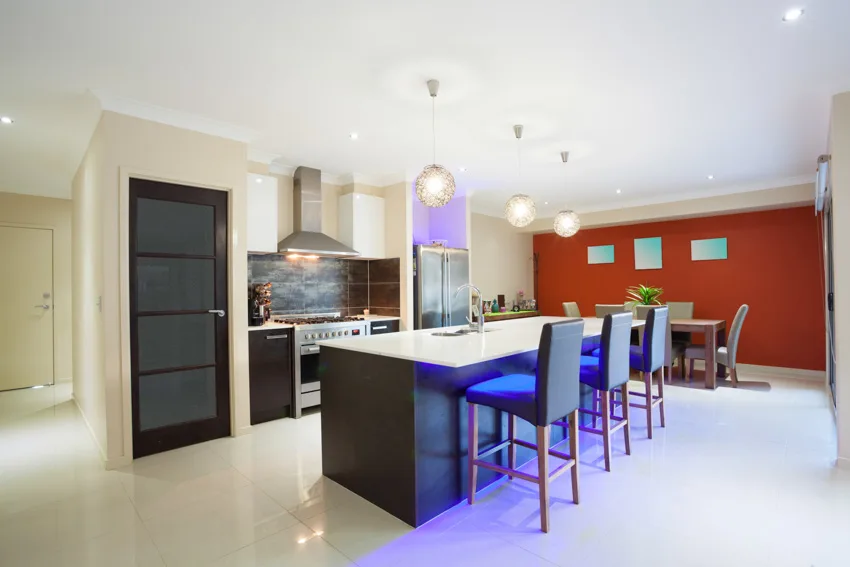 Remember that when the countertop material is translucent or thinner, the more likely it will show hot spots or shadowing.
The solution to this problem is to separate the light guide away from the countertop material about 1 inch by incorporating a 1-inch clear acrylic square rod as spacers.
With this solution, you can even use RGB LED lights to make them any color you desire, or even change colors.
Backlit Quartzite Countertops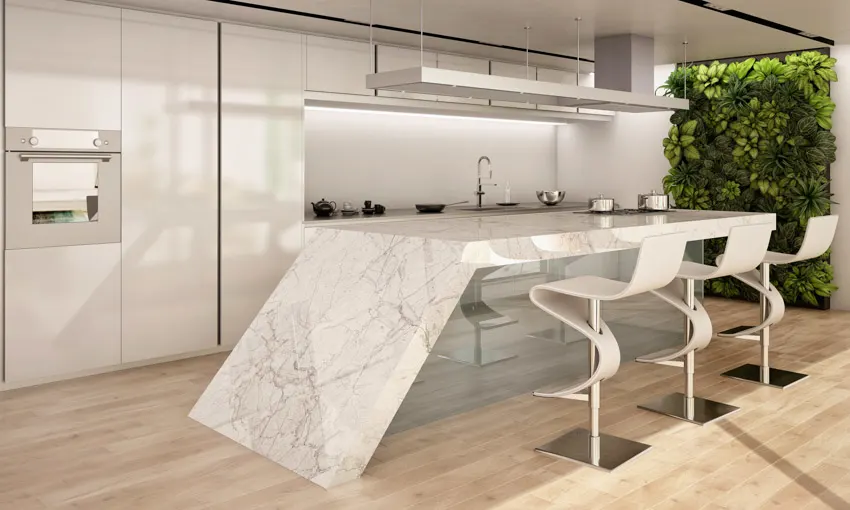 Unlike popular natural stone used for granite and marble types of kitchen countertops, quartz is manufactured. This means that quartz will have a wider range of options and backlit quartz can produce a beautiful effect in your home.
Make sure you choose the quartz that is not so transparent that you can see the LED panels underneath. Some quartzites and marbles can also be backlit since these materials have a semi-opaque nature and some parts are translucent, and others are not, so it is perfect for exuberant backlighting.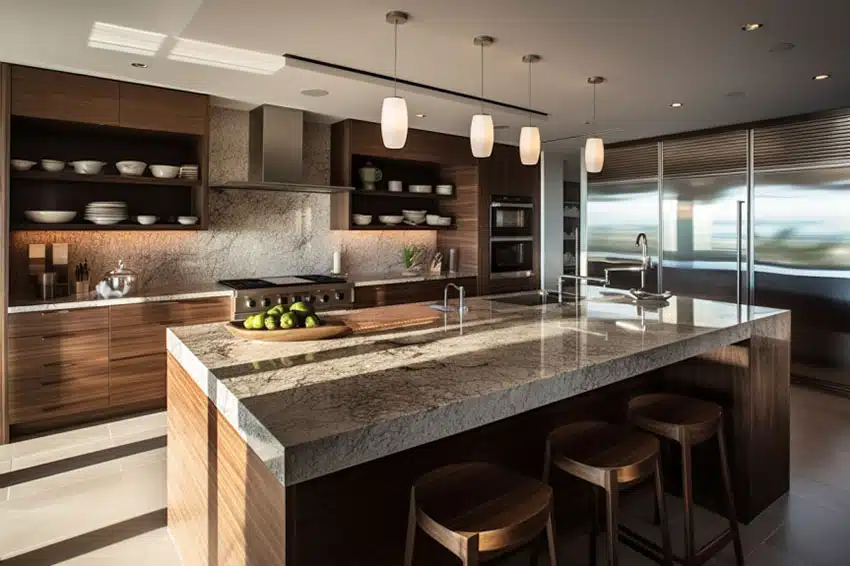 Quartzite countertops have an incredible crystalline base color that alternates pale shades with other darker ones when lighted.
Backlit Resin Countertops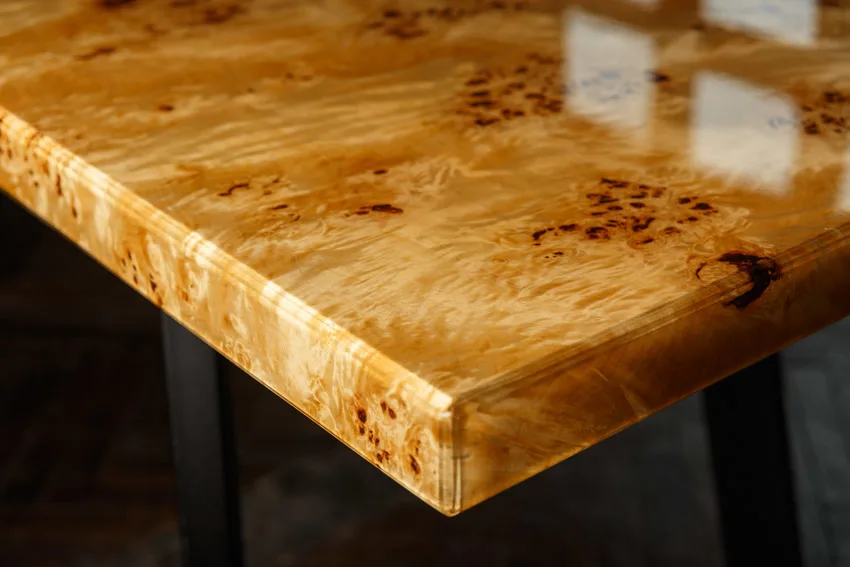 Resin countertops are very durable, the toughest and most durable are epoxy resin. There are also acrylic and polyester resin countertops that are also considered good quality.
Crushed glass, tile, and mineral fillers are embedded and added into the epoxy resin creating a very and attractive unique countertop; the mineral fillers give the countertop the look of stone.
Nowadays, these solid surface countertops are being produced with less pigment resulting in a semi-translucent countertop; even clear resin countertops can be made.
Due to this new process, adding a backlight is now becoming an option for resin countertops. An LED light panel may be laid over the cabinet underlying the countertop to illuminate the countertop and produces an appealing visual effect.
Backlit Onyx Countertop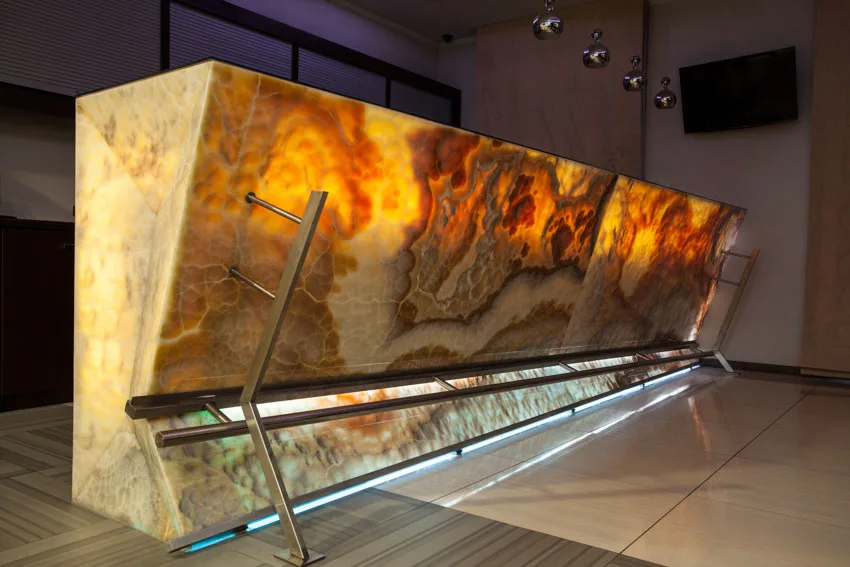 Onyx is a natural stone with unique translucent properties that can be backlit. When you incorporate lights underneath a slab of onyx, it can take on a completely new appeal.
This backlighting allows the onyx to showcase its unique veining and offers a fabulous character to the countertop, and gives an awesome ambiance to a space with a subtle glow.
Natural onyx is one of the most used stones for backlighting. Its crystalline composition shows its spectacular depth when lit from behind and its great natural beauty creates a magical ambiance.
Corian Illuminated Countertops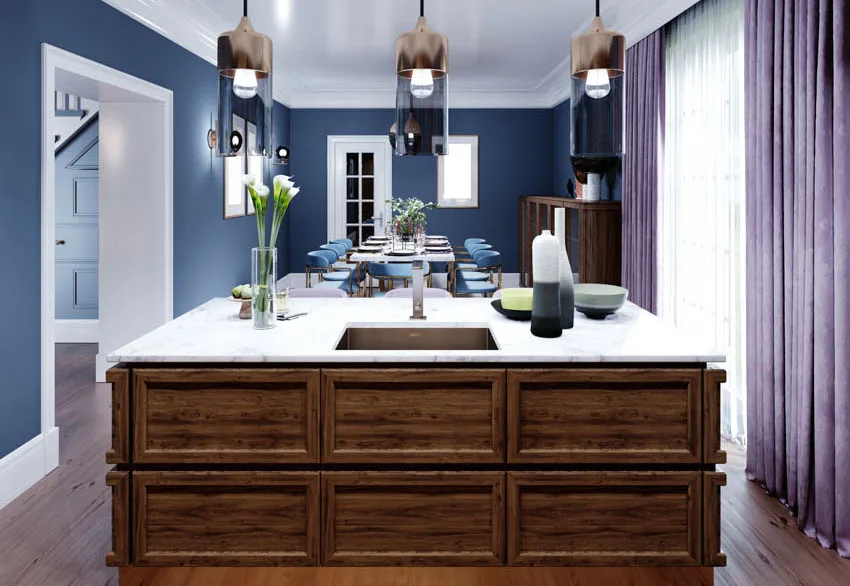 Corian is a brand name that is referred to as a synthetic solid surface countertop, renowned for its adaptability, variety of patterns and color schemes, sensorial qualities, durability, and cleanliness that has evolved and met the needs and challenges of modern living.
Corian kitchen countertops are made of 1/3 resin and the rest is consist of minerals, creating a non-porous feature. Since Corian is a synthetic product, its shape and colors can be easily customized and provide an excellent platform for illumination.
How Do you Illuminate A Countertop?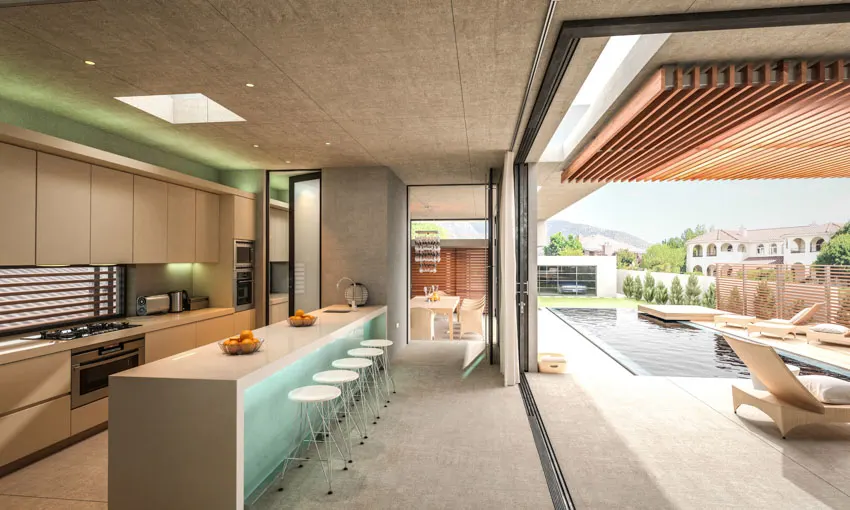 There are certain techniques that you can apply in illuminating countertops:
Block and Float Technique: also known as the "spine and ribs" or "shoebox lid" technique require that the light source is sized to fit the top of the substrate and strips of clear acrylic are placed on the edge, fixed together, and assembled into support on top of the panel.
The space between the light source and the countertop surface allows light to illuminate the drop aprons, as well as the countertop surface.
Nesting Technique: makes use of light panels horizontally in a row to illuminate the drop aprons.
These light panels are required to have their power input. It is also important to consider which fold line on the light sheet will best conform to the height of the apron.
Diffusion Layer Technique: this technique allows light to diffuse through to the countertop surface, and at the same time horizontally direct light to the drop apron surfaces and also supports the weight of the countertop.
Using SLABlite To Illuminate Countertops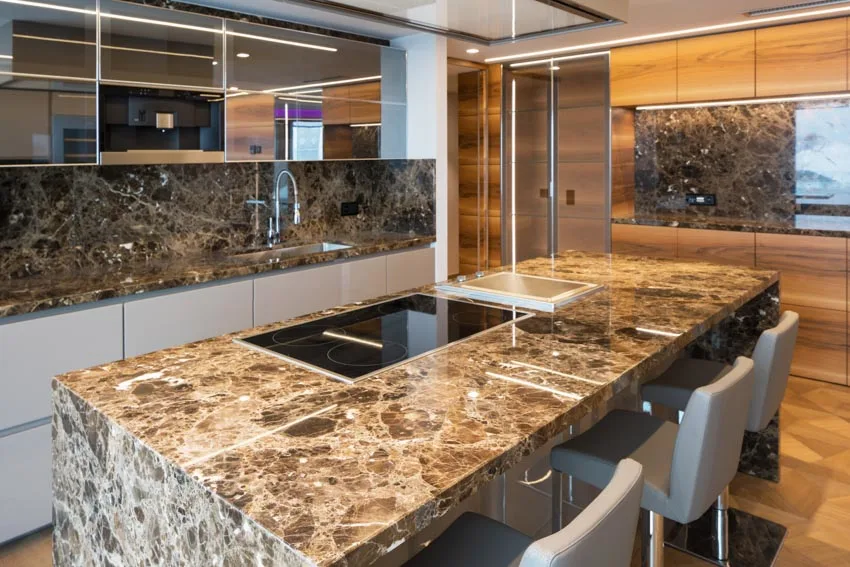 Some light guide panels, such as these SLABlite that come as 12 x 12 LED panels which can be custom cut on-site to accommodate any size or shape, making the installation of the lighting source simple.
These 12-volt system panels are stuck to a plywood substrate to accommodate the wiring. The countertop material is then laid on top of the panels and thus, allows the countertop to be illuminated.
The backlights bring out all of the beauty of the material and it is a way to show off how unique and different all of these translucent countertop materials are.
Always remember that when selecting a countertop lighting system, it is important to use only sealed or encapsulated LED light panels.
A properly installed, low-voltage LED light panel emanates almost no heat and can last for more than 20 years, and it also prevents moisture from damaging the lights under the countertop.
See more related content in our article about modern kitchen design ideas on this page.